If you are a true blue Pahadi reading this, this beautiful Instagram project is going to bring back a rush of memories. An Instagram project is giving us a glimpse into the life, culture, and food of the people from Uttarakhand. 
Titled Bhuli, which means little sister in Garhwali, the page consists of enchanting illustrations about the local cuisine, everyday life in the mountains, local art, and the Pahadi drapes and they are enough to make you nostalgic if you're a child of the mountains. A brainchild of Tanya Kotnala and Tanya Singh, Bhuli is where they post about all things Uttarakhandi.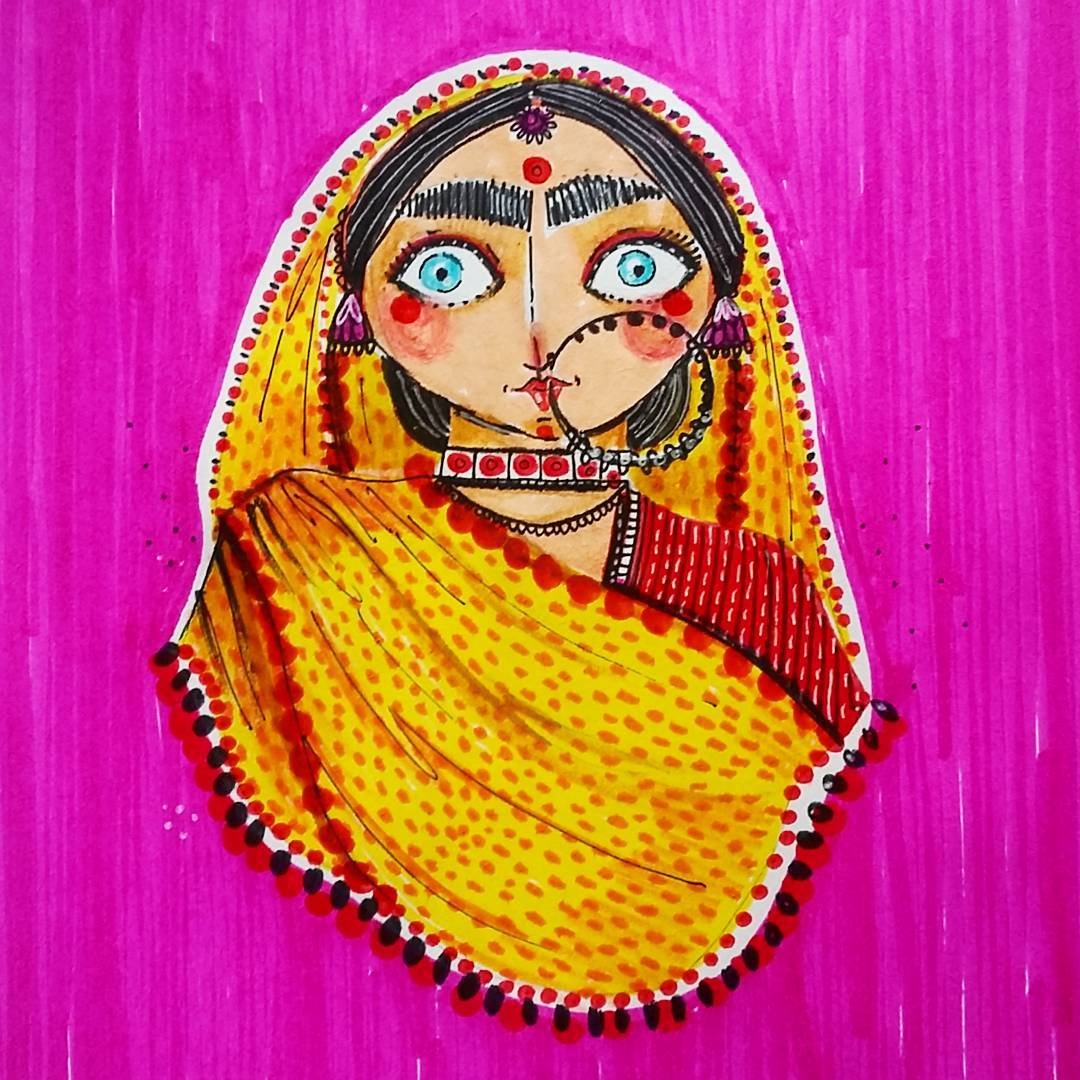 Bhuli is a platform to revive an interest in the local art, culture and food heritage of Uttarakhand. The duo's whimsical posts give you a peek into the Uttarakhandi lifestyle that you can witness once you head to the mountains. 
The idea of Bhuli, an Instagram and Facebook page came into being when Tanya Kotnala was documenting the local textile heritage of Assam. It hit her then that Uttarakhand needed something similar to revive its culture. When she returned home, she reacquainted with Tanya Singh who now worked as a nutritionist and a part of a breastfeeding campaign for the Ministry of Women Empowerment and Child Development.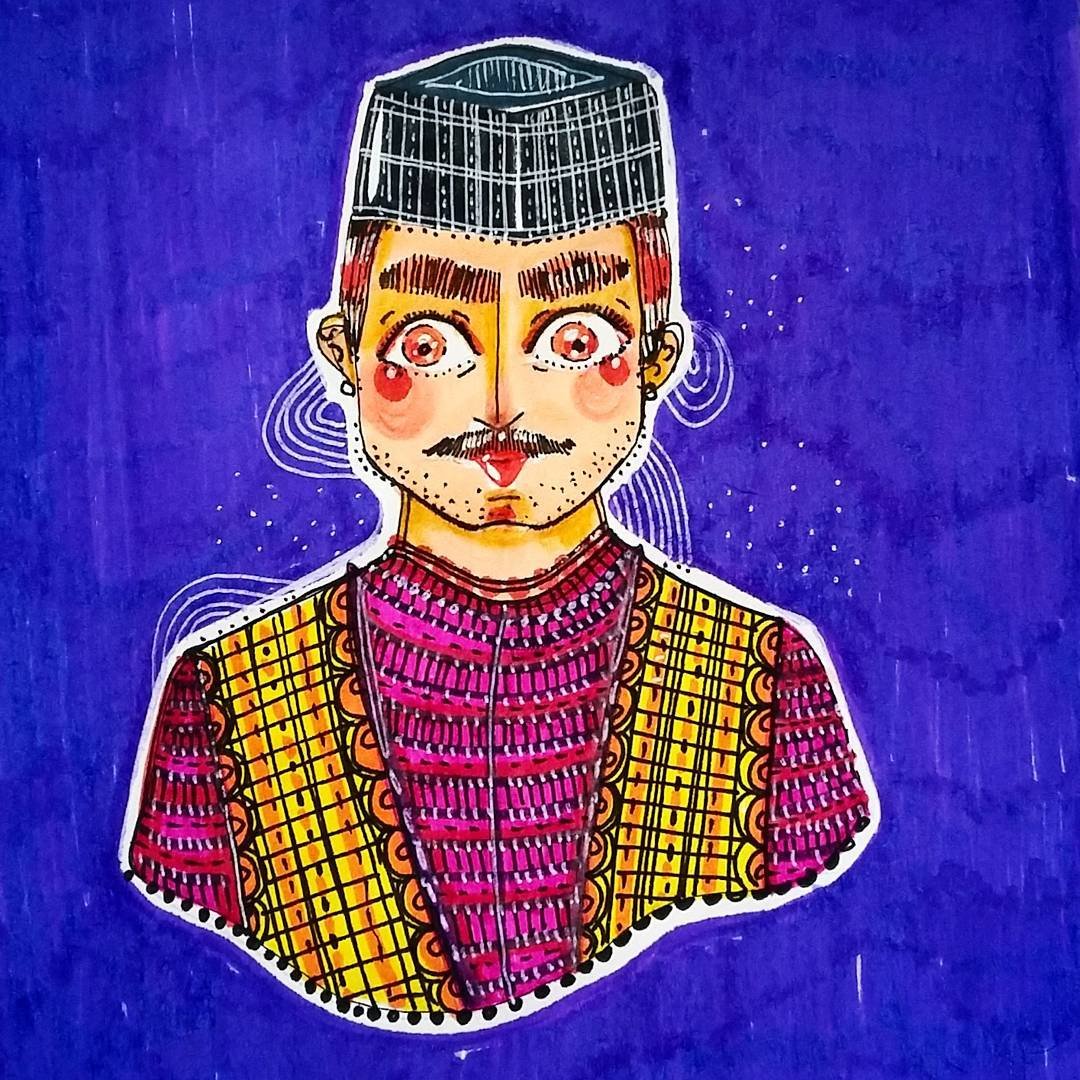 Together, the two launched Bhuli in 2016, which has gathered over 5,000 followers on Instagram and about 3,000 on Facebook. Kotnala illustrates each post in a style inspired by Aipan, the folk art of Uttarakhand.
To celebrate National Nutrition Week from September 1 to 7, the duo showed the local crops and traditional methods of preparing them.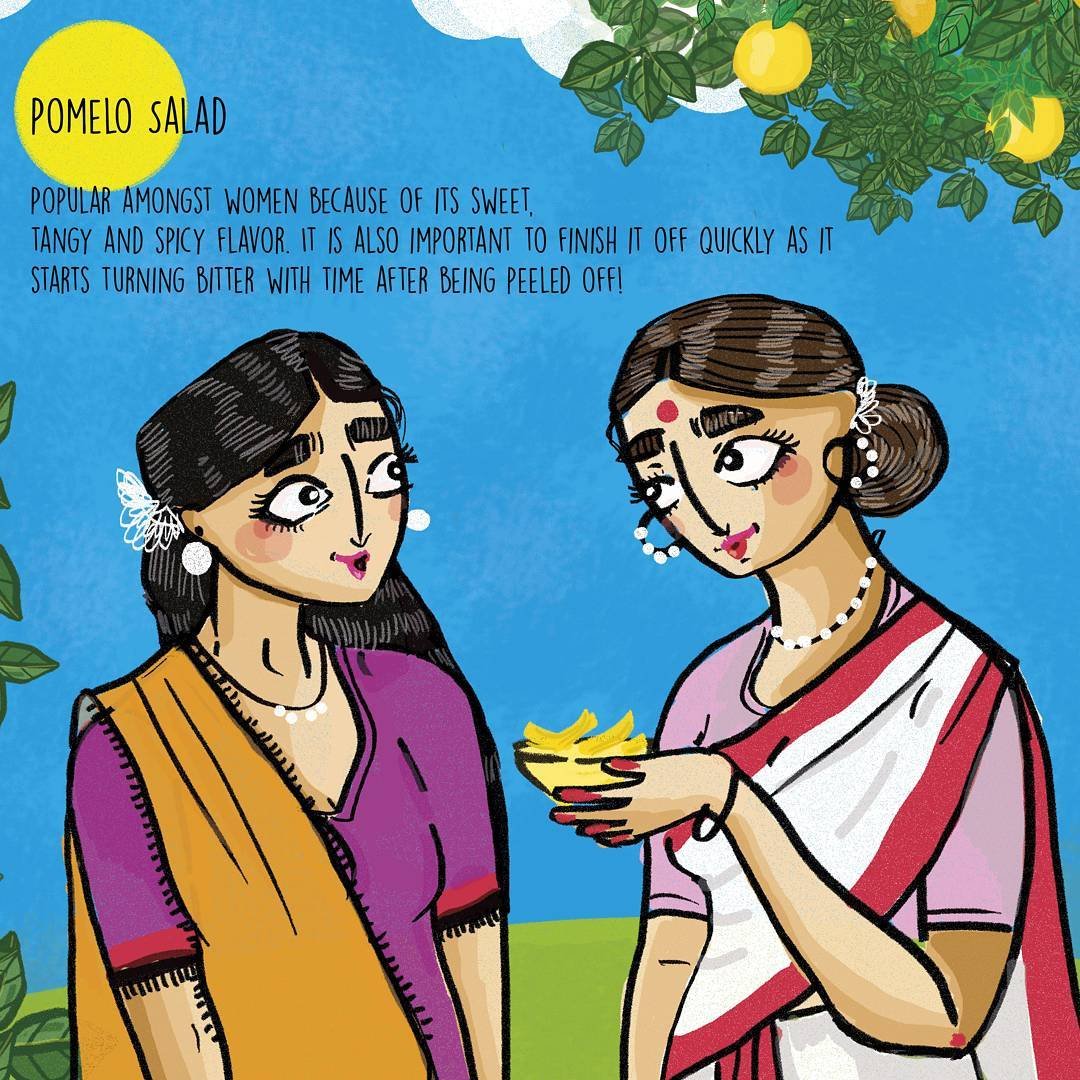 The recipe for Pomelo salad
Glycine Max (Churdkani), that is grown ten days before Harela, a Kumaoni festival.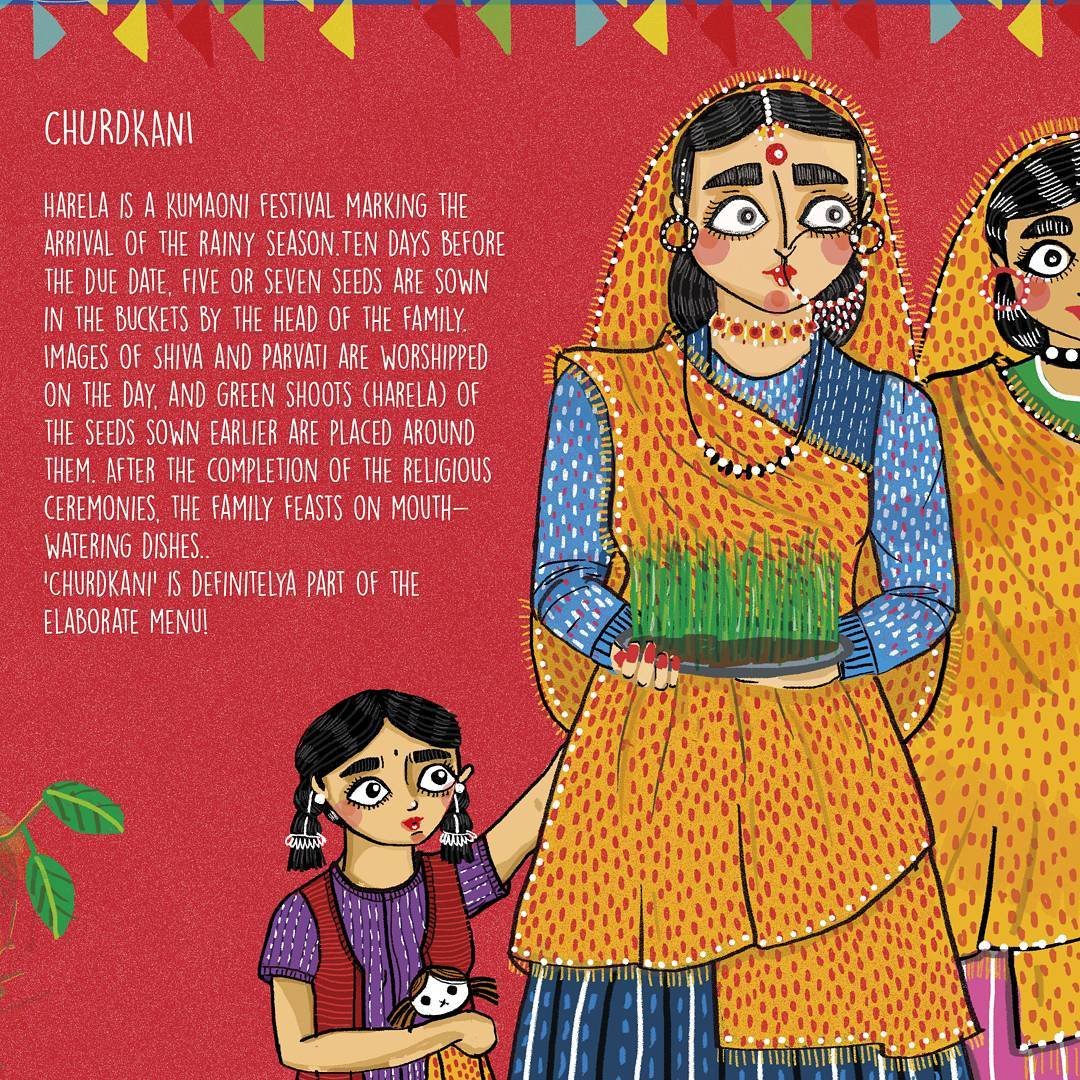 The popular bhat ki dal among Pahadis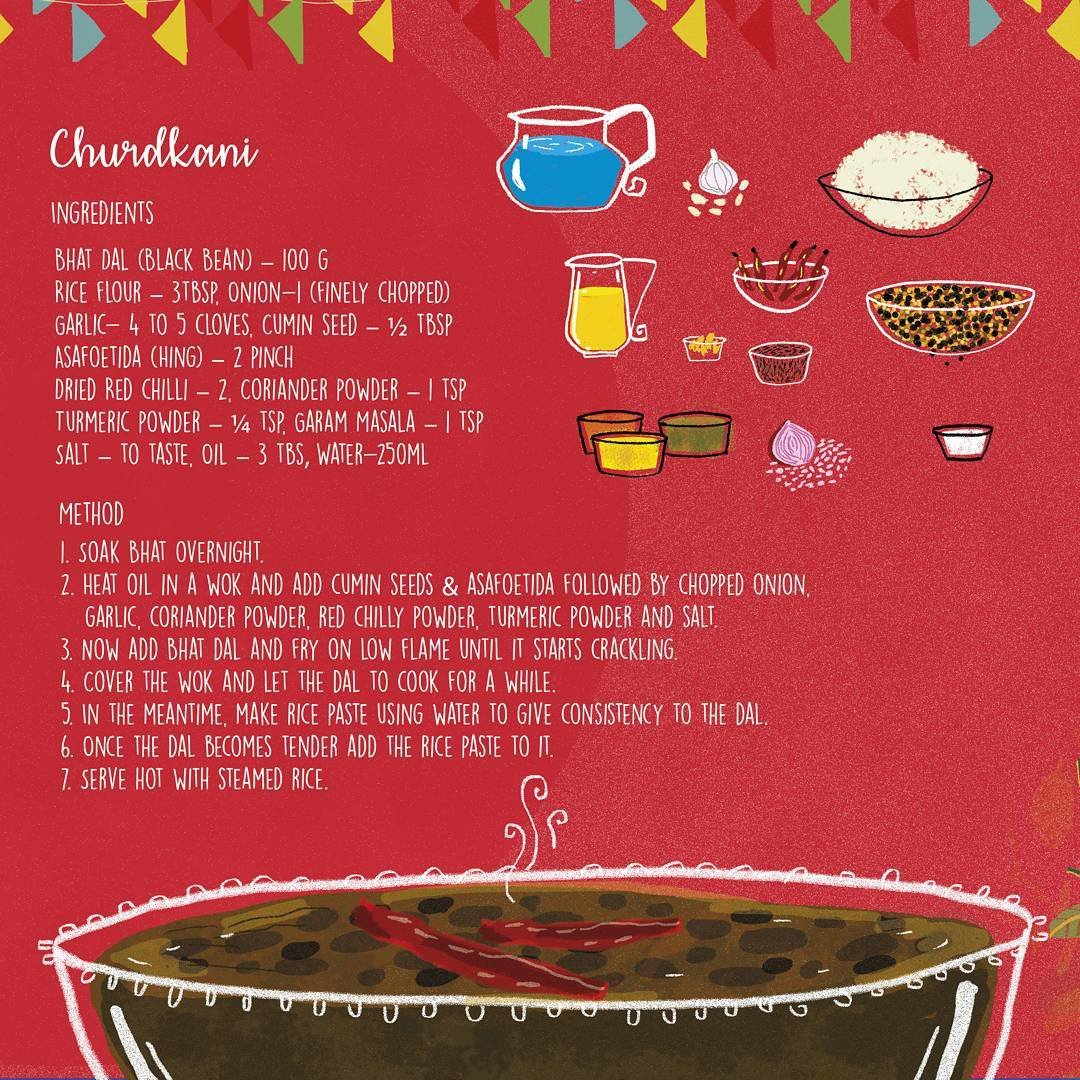 Fiddlehead Fern (Lingad)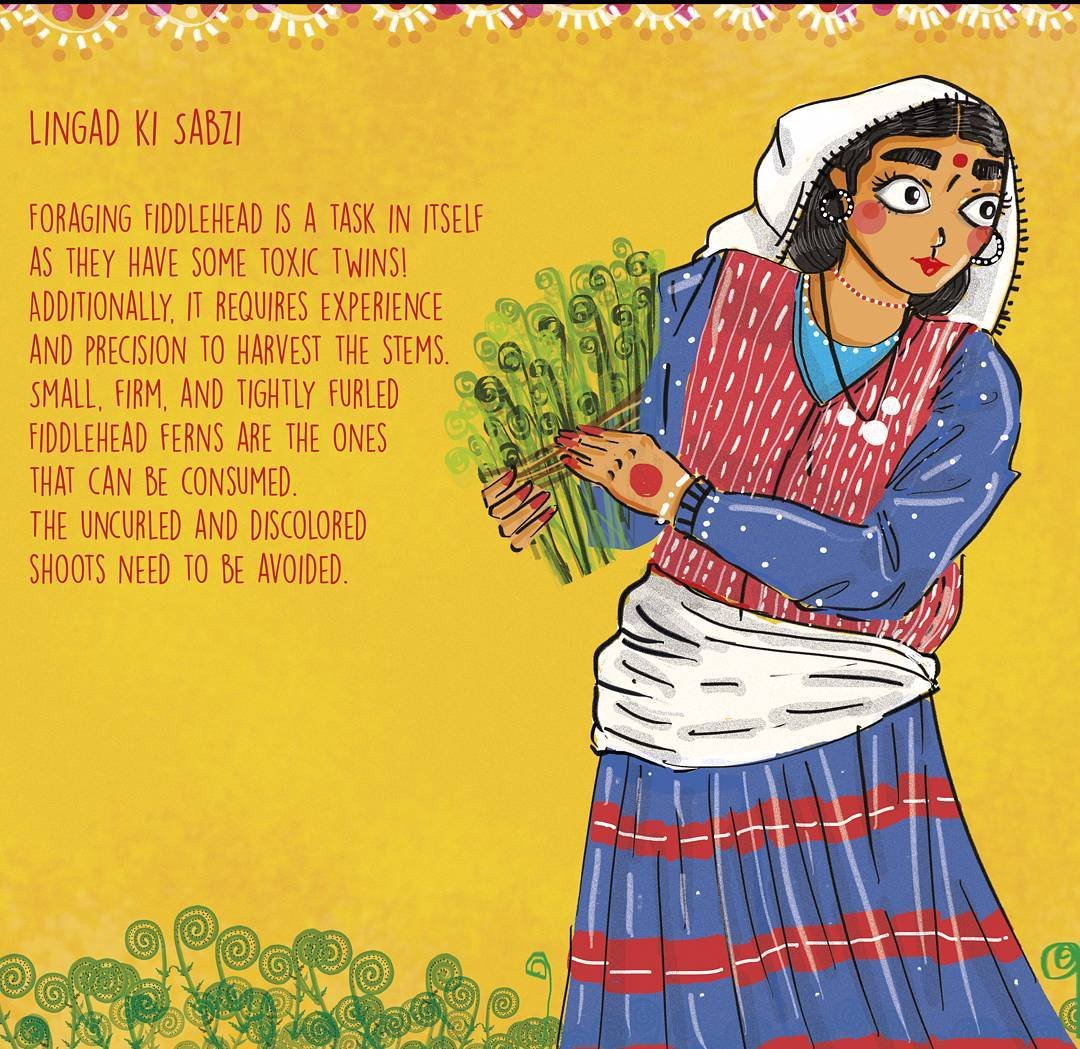 In case, you want to try it out:
Ask any Pahadi and they'd tell you this illustration is legit.
Phool Dei: the spring festival of Uttarakhand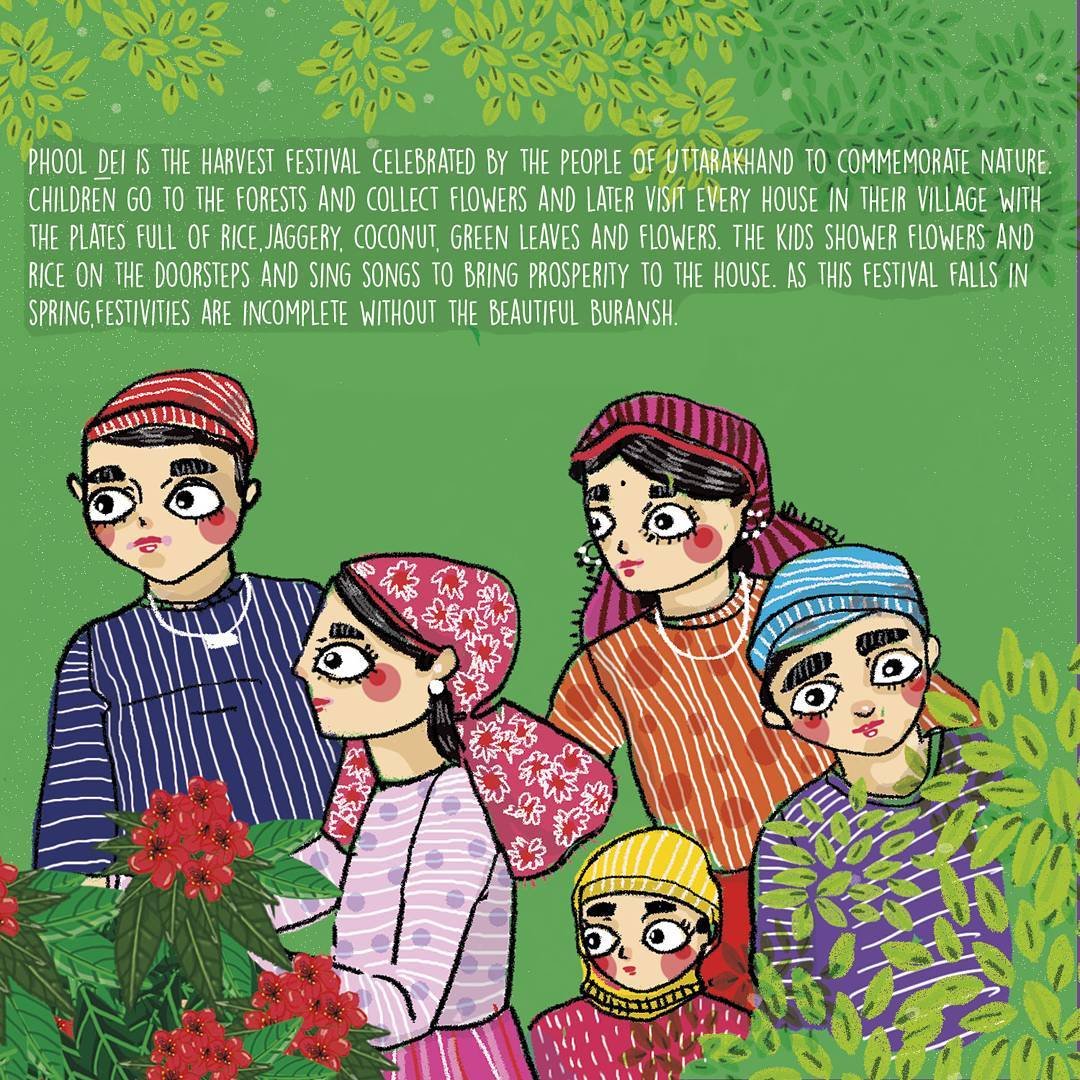 Pahadi bride dressed in traditional Pichora, Nathuli(nose jewellery) and Gulbandth(the neck piece).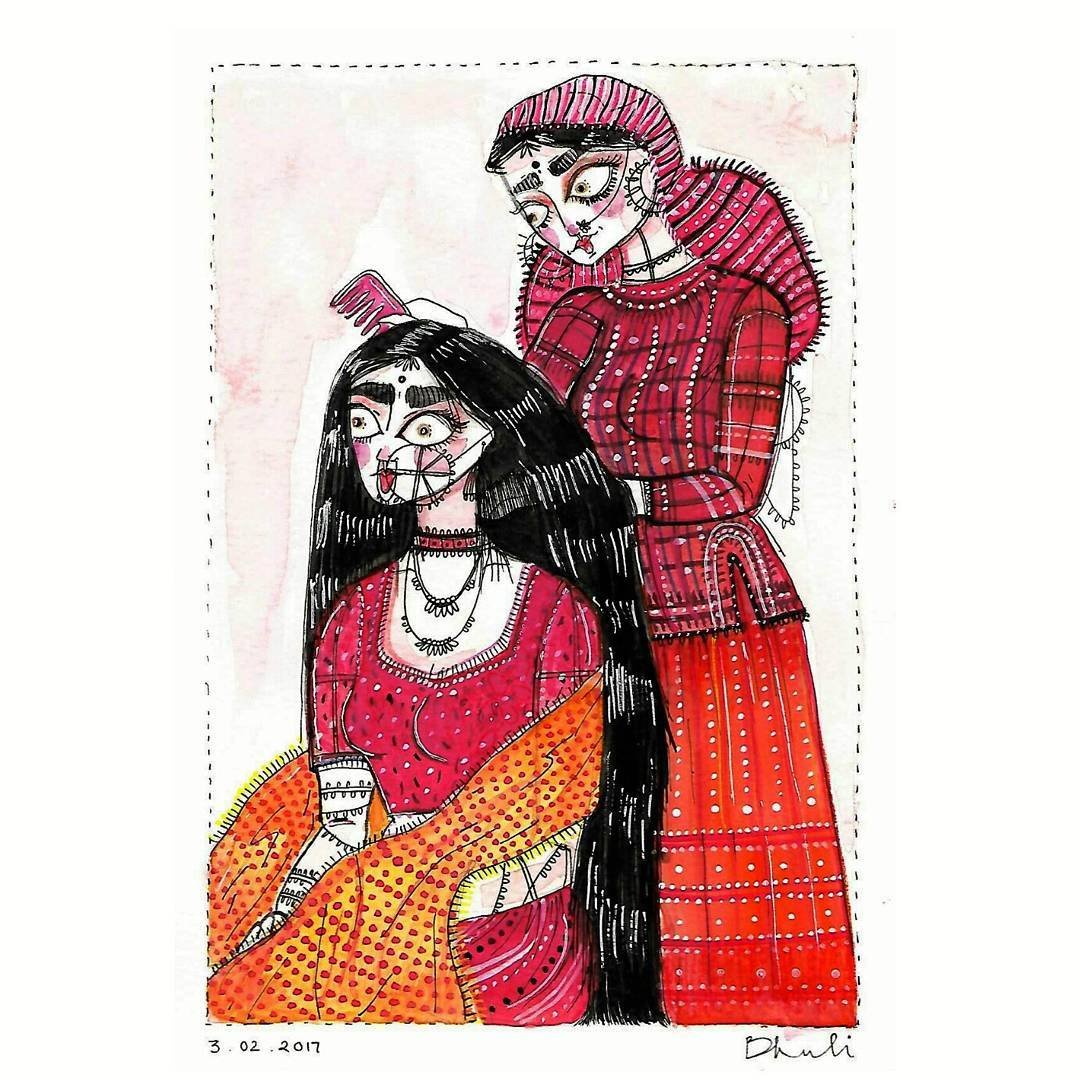 Bhuli also shows you how an ordinary day looks like for a pahadi woman.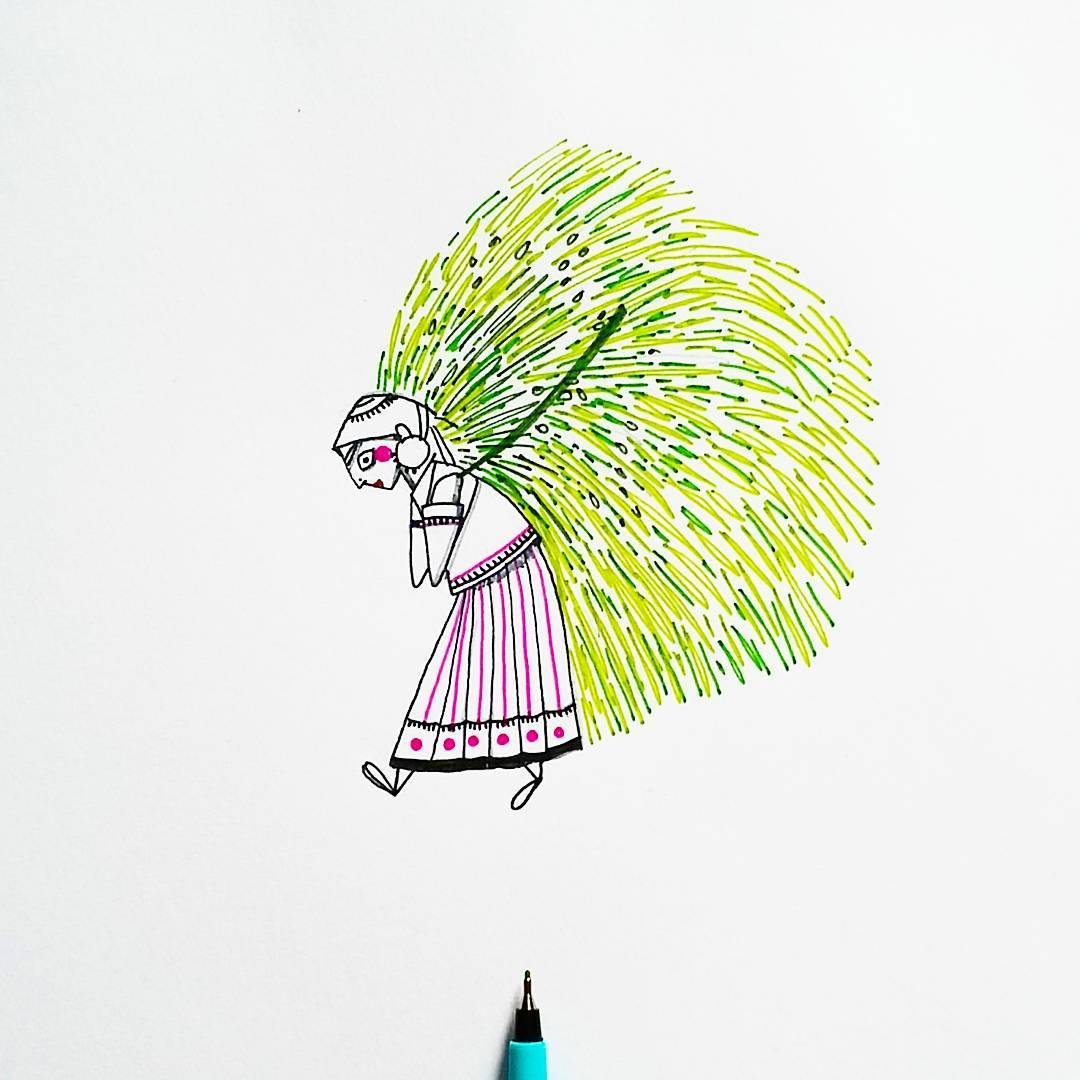 Women carrying fodder: A common scene as you're road tripping across the mountains.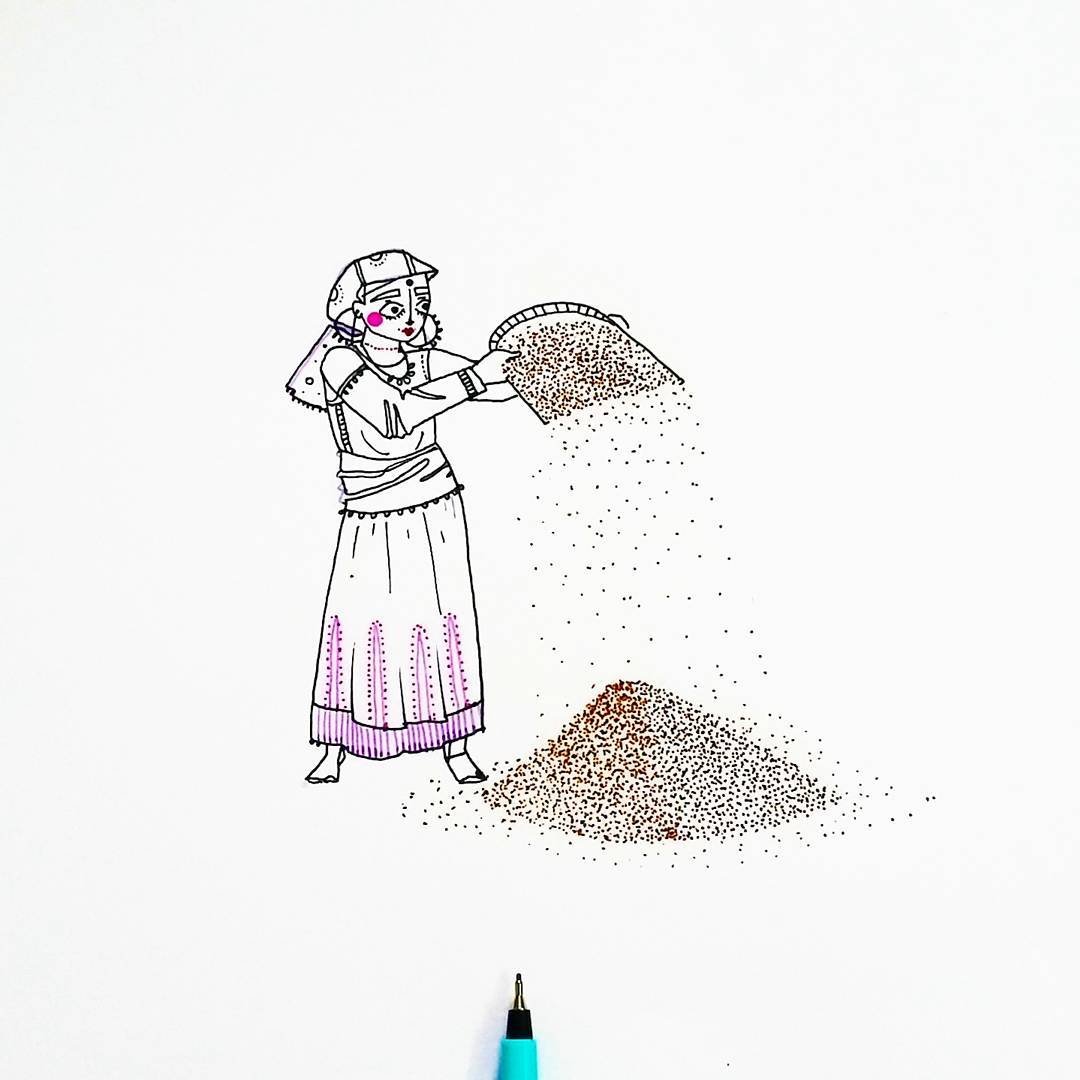 The traditional practice of winnowing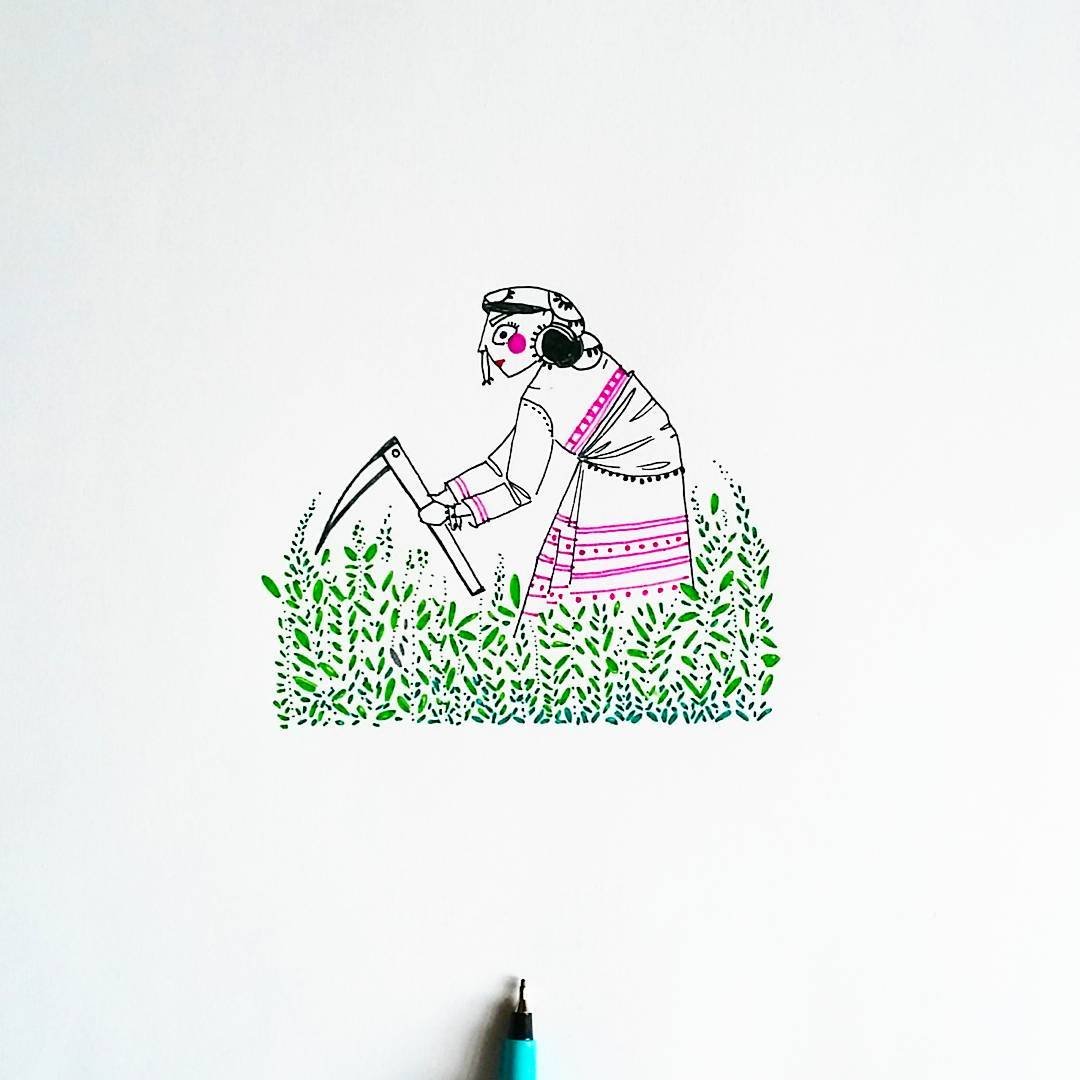 The women with her scythe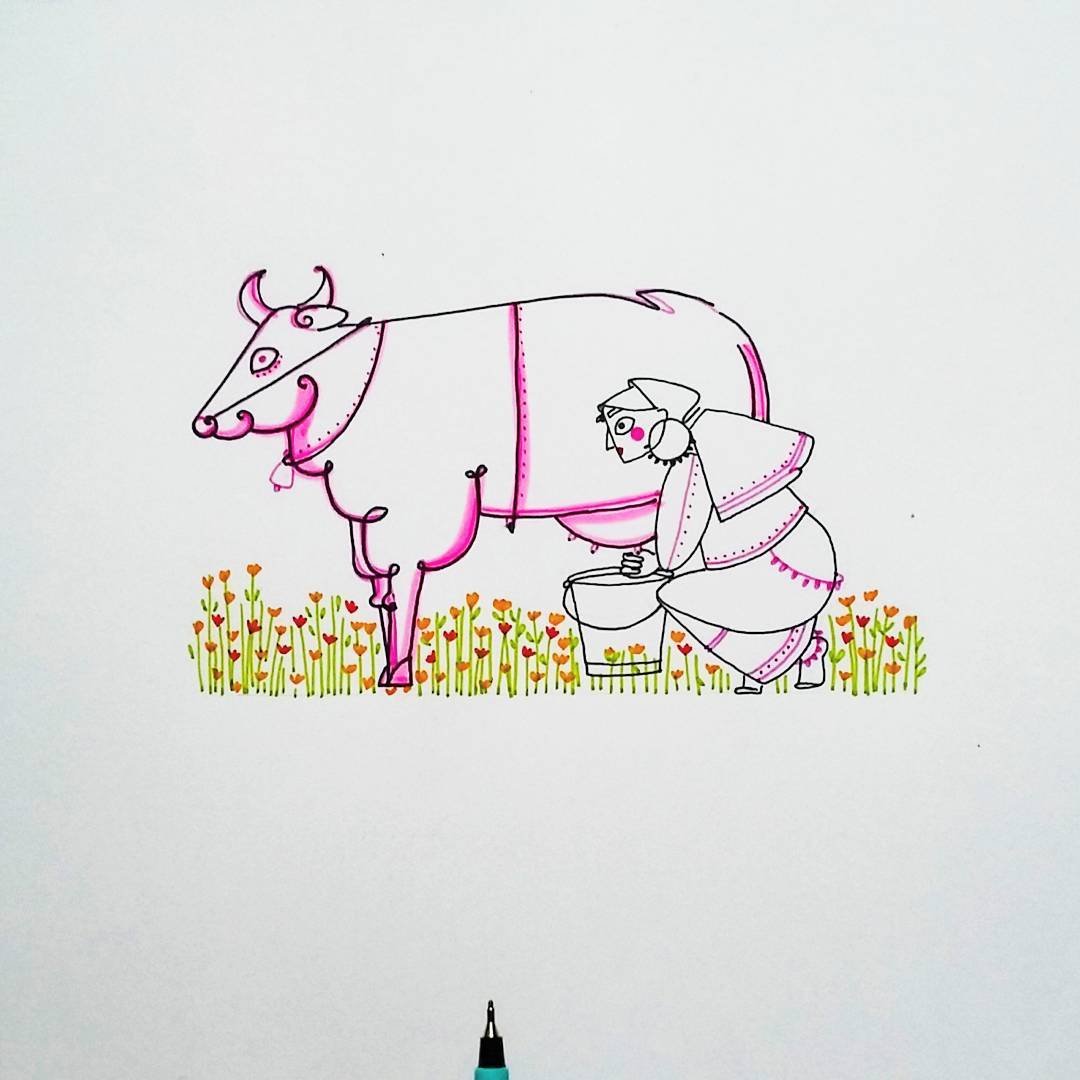 The morning and evening chore of pahadi women
Aipan chowki ( art used to place gods in a pahadi household), Aipan or Alpana is an art form that has a special place.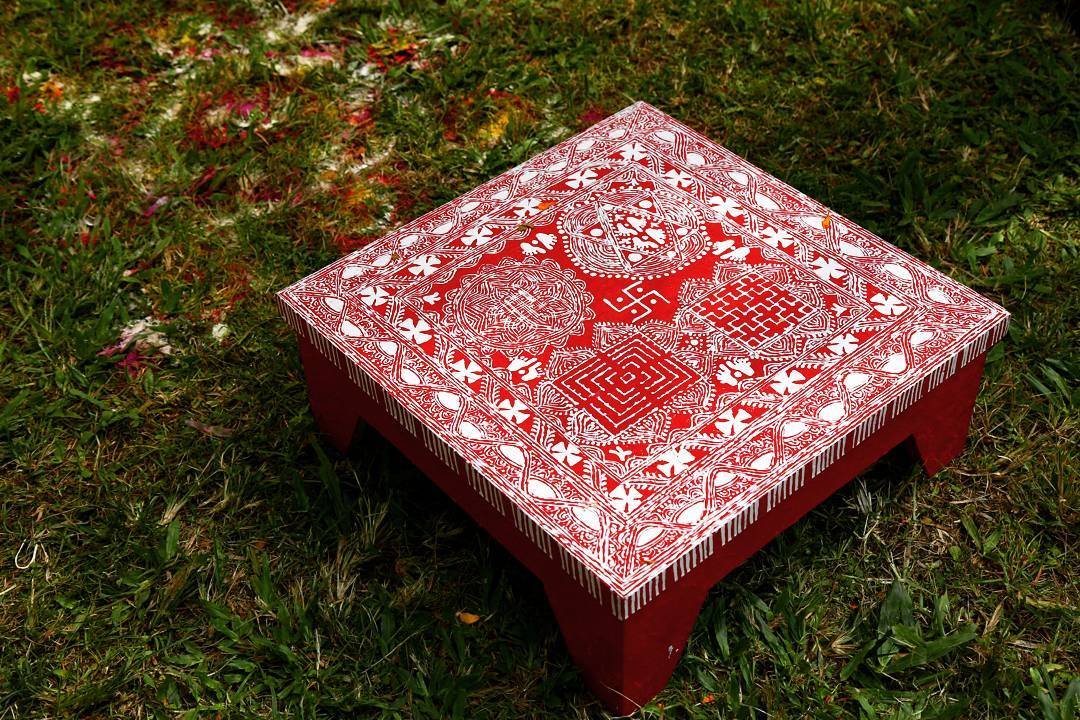 The Aipan mini wall art.
The Bhotiya ensemble of Uttarakhand.
(All the images are sourced from Bhuli's Instagram profile.)