When this artist left her home along with her brother, she had absolutely nothing except her pride and the determination to follow her passion and make a difference. In over a year's time she has managed to live her dreams and is helping others, live theirs too.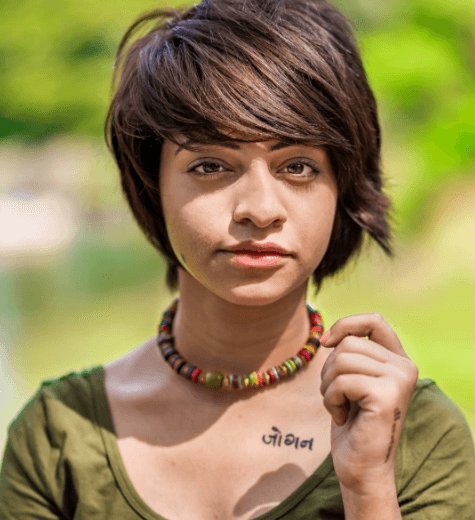 Nimisha Verma was 19 when she left her house because her parents did not approve of her career choice. Unfazed, she decided to go ahead and follow her dreams on her own. 
She is now the founder of a unique initiative, Home For Artists, that provides a home to wandering souls, like her, who want to make art. 
In an exclusive interview with ScoopWhoop, Nimisha explained exactly why she started on this journey.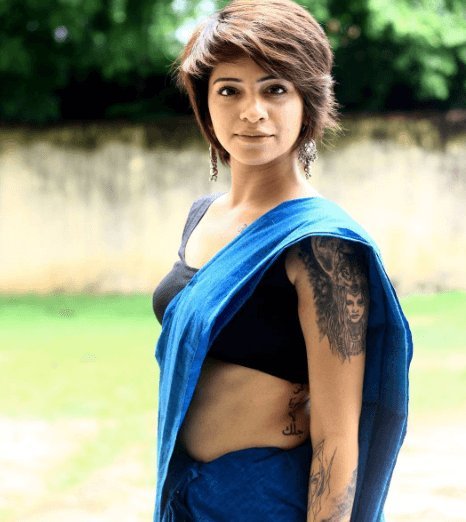 "When I left my parents house to follow my dreams last year with my brother Sudhanshu, we struggled a lot. For four days we wandered in search of a roof over our head and a stable place to sleep at night. Those four days I can never forget in my entire life. I promised myself I'll create a place which any artist with hope could call a home. A home for all the artists so they aren't afraid of nowhere to be when they wish to escape and make art."
And that is how 'Home For Artists' came into being. A non profit organisation that provides a home to wandering souls, like her, who wish to spread their wings and explore their creative process. A community of artists who live together, help one another and have a little bit of fun along the way.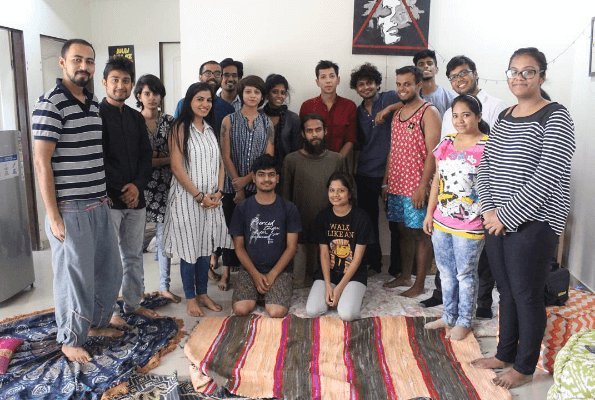 This is what a normal day at the 'Home for Artists' looks like.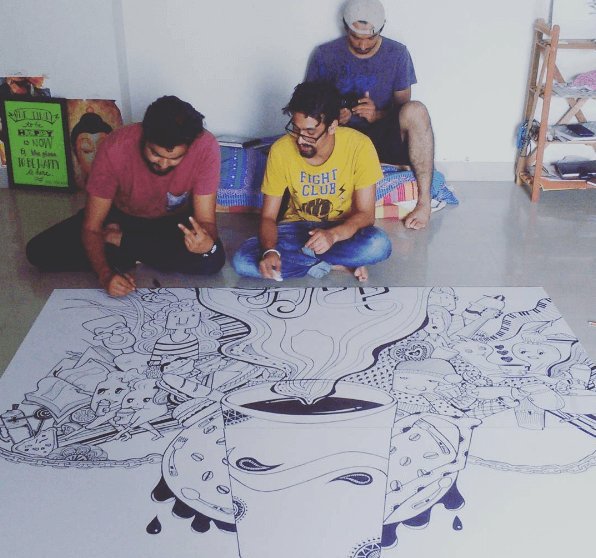 "We meditate in the morning, then cook, draw, write and sleep together. There are some nights when we don't sleep at all and keep reading books or discuss some artworks and poetry. Everyday we welcome new artists and travelers to stay with us who share their story and experiences."
And like any other house, this one comes with its own set of rules too.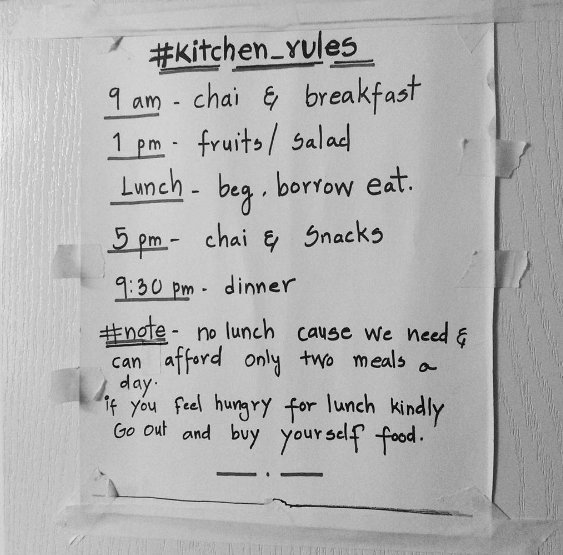 And while permanent residents pay their rent, travellers or artists who come for a day or two are not asked to pay anything.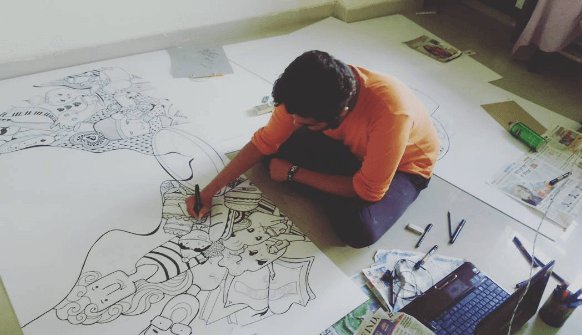 Nimisha, along with her group, work really really hard to sustain themselves and this initiative. 
"For me, art is purely courage. You gather all your courage and decide to put your emotions of pain and happiness into one thing. It might be a writing , a painting or song. And then that one thing speaks your emotions for you."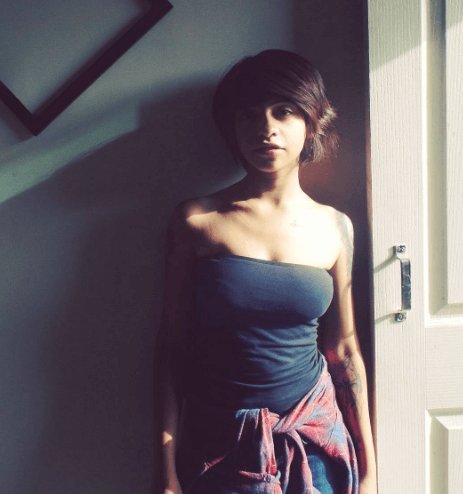 For Nimisha, this is just the beginning. She wants to expand her wings and make this community even bigger.
"Someday I 'll create a university where they won't come for a degree but to live art with similar creative souls and away from this bounded education system. They will learn, teach and stay at the same place surrounded by nature and peaceful environment."
Kudos to her and her undying spirit, from fighting odds to nurturing a community of fellow artists, Nimisha has come a long way, only because she believed in her dreams.