Durga Puja is just around the corner marking the beginning of the festive season that has every Indian jumping with joy. And Bengalis all around the country are gearing up for the 5 day gala of amazing food, pandal hopping, dancing, and welcoming Maa Durga back to her paternal home. 
Today is Mahalaya, the day that marks the beginning of Durga Puja. It is believed by many that this is the day Maa Durga was invoked by the combined powers of all the gods to fight the demon, Mahishasura. It is also believed that this is the day she begins her journey to Earth, to visit her paternal home in the Himalayas, with her four children. 
But in Kolkata, people didn't just wake up to Birendra Krishna Bhadra's eternal Mahishasura Mardini. Residents of Lake Road in South Kolkata woke up to…
Kolkata's longest alpona (rangoli) drawn on the street.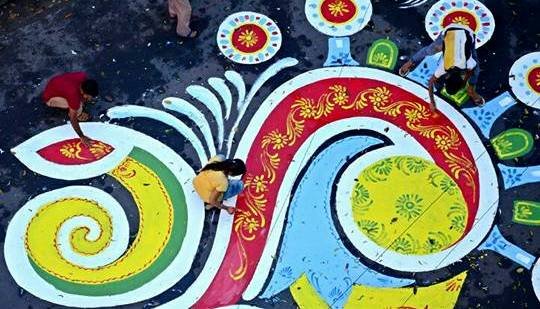 Isn't it breathtakingly beautiful?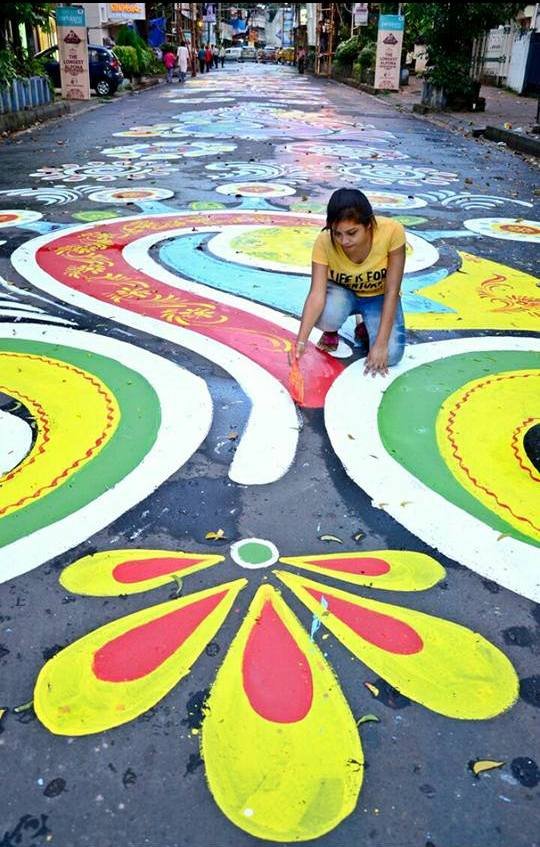 Celebration Mode ON with the dhaak and the shonkho.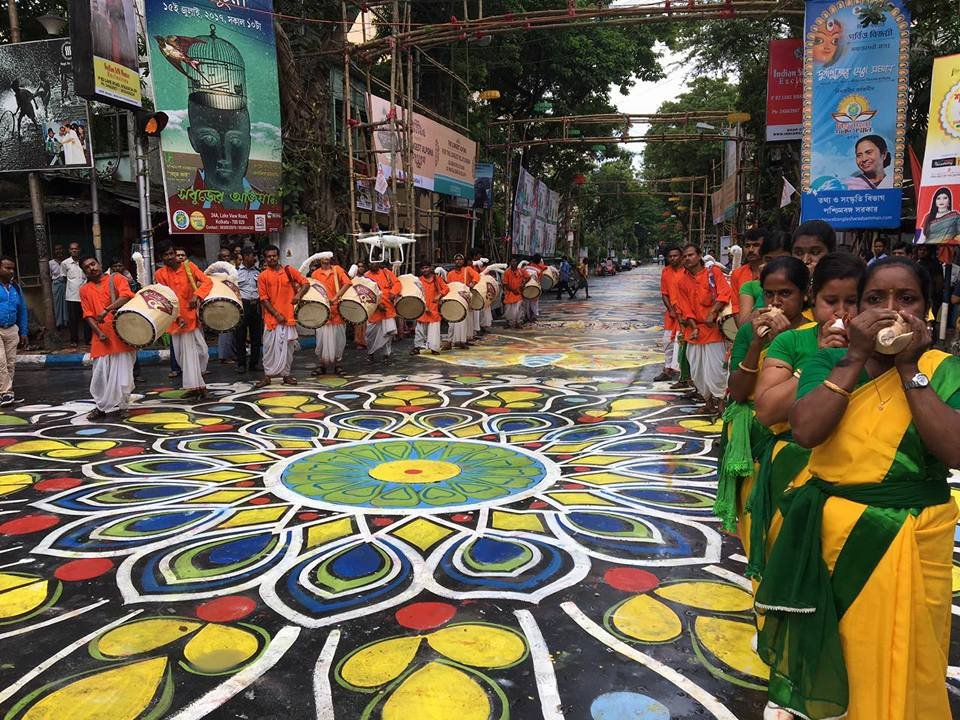 Look how far it goes…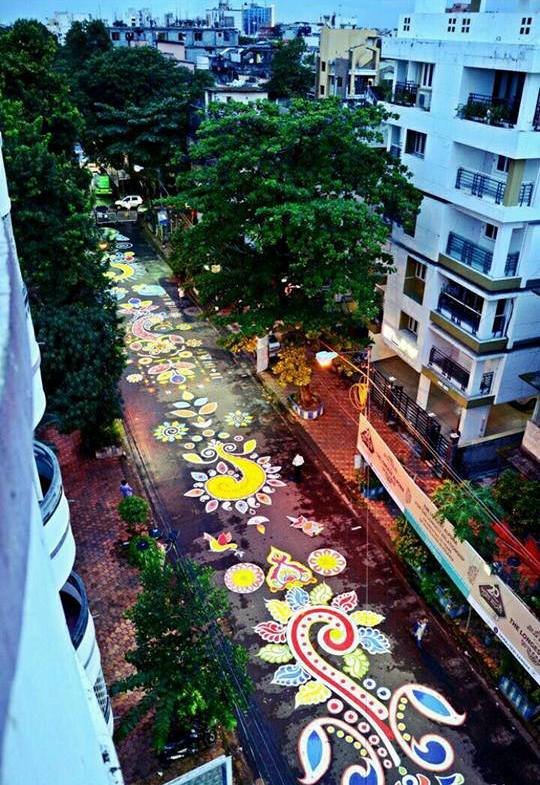 That's not all, there is a video as well:
The City of Joy is amped up for the biggest festival of the year!