Sports runs in our blood, no matter what game we speak of. And the nation is all amped up for the FIFA U-17 World Cup final match this evening at the Salt Lake Stadium in Kolkata. 
Kolkata is geared up for it, and how. Remember how back in September art students from the city decorated the roads with alpona for Durga Puja? Looks like they are back at it with a bang. 
Just look at the colors.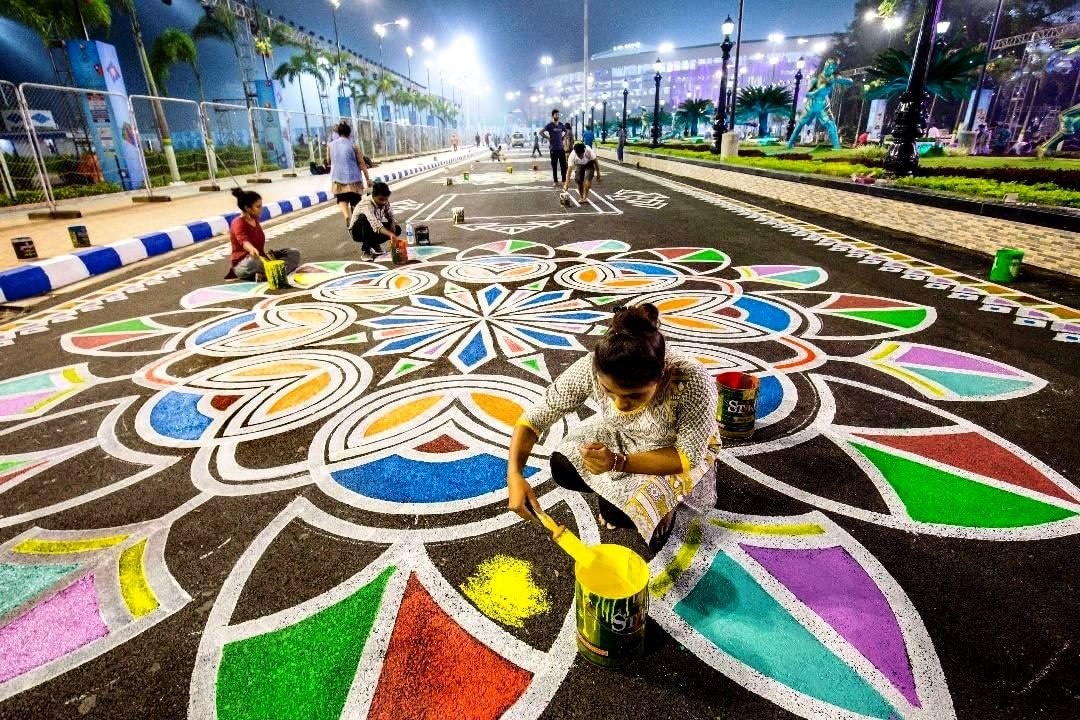 And it is spread around wide…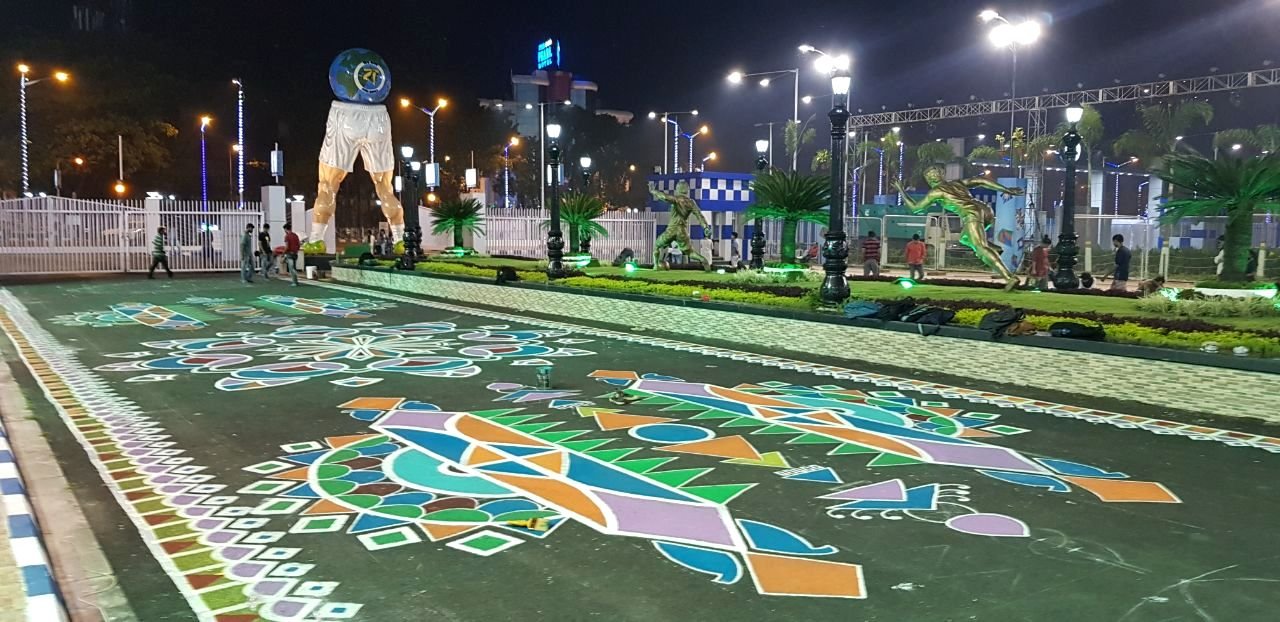 …bringing together various motifs.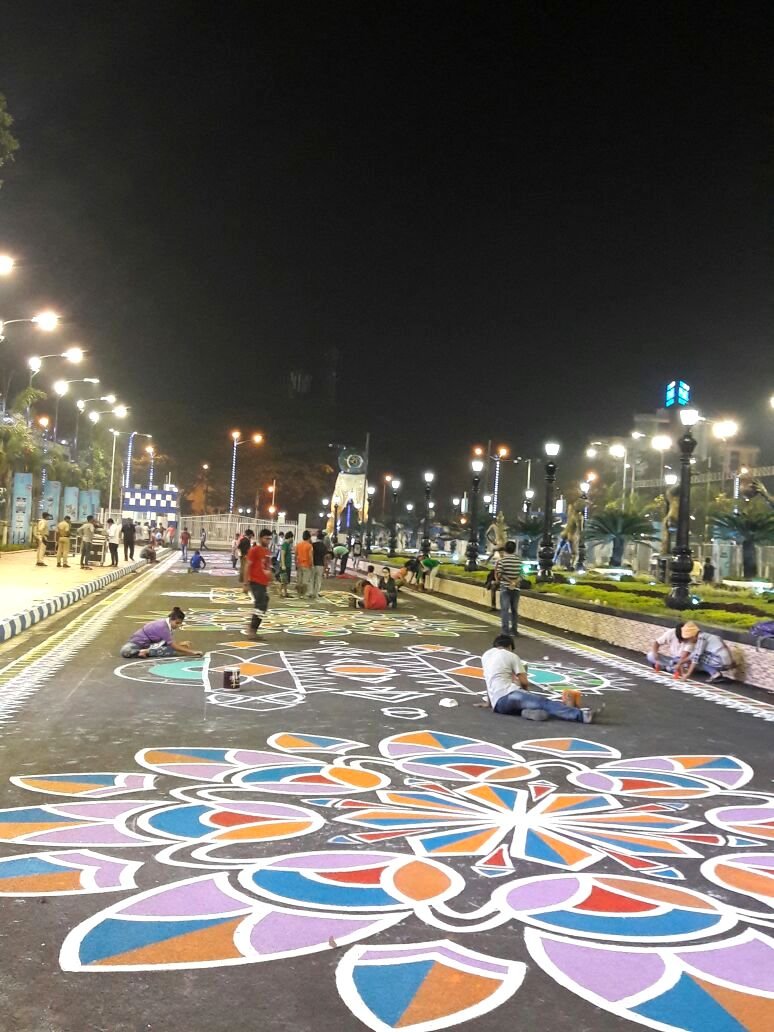 A lot of geometric shapes and vibrant colors have been used.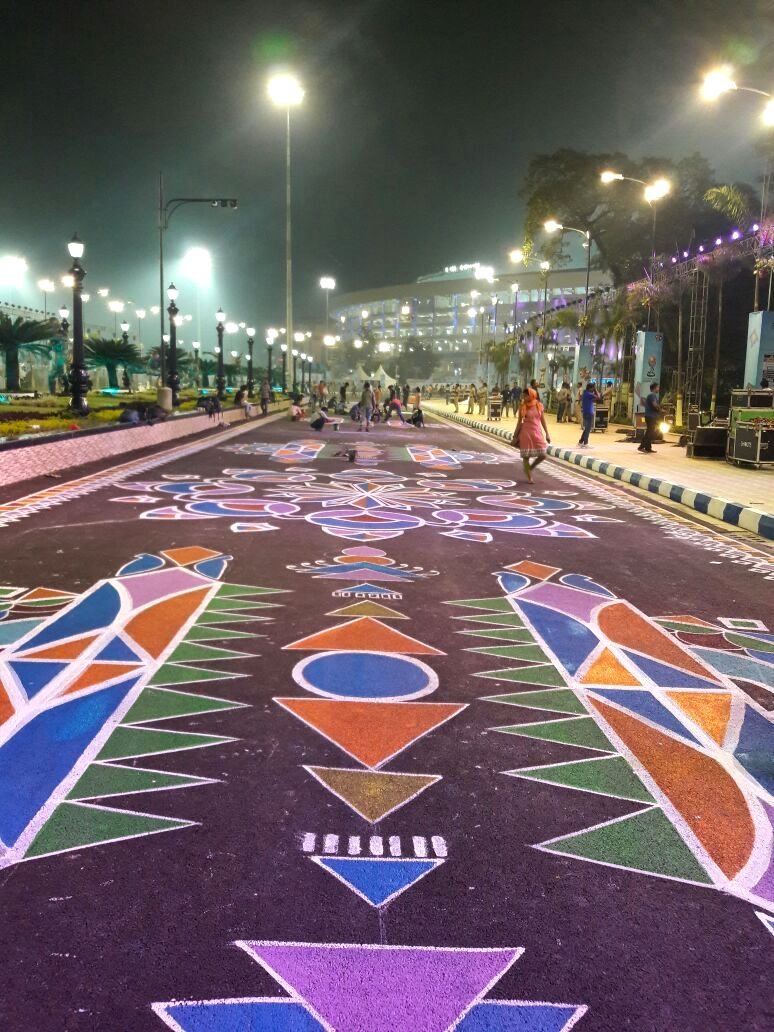 The rangoli is a 200-metres wide stretch leading up to the Salt Lake Stadium main gate.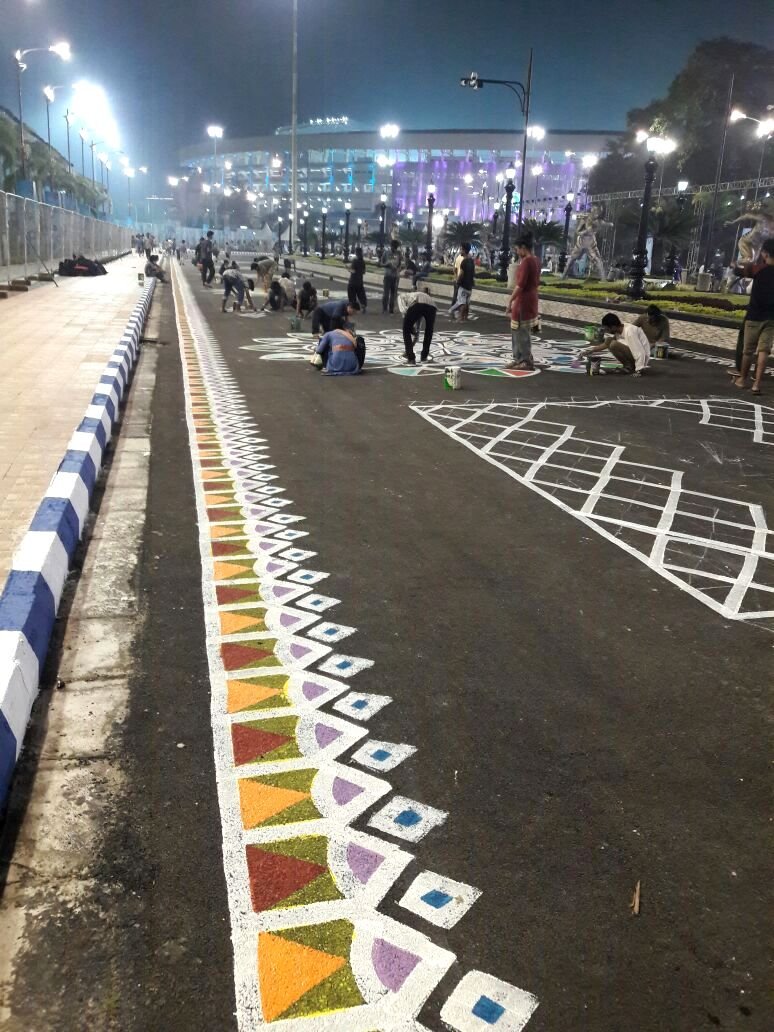 This has been drawn to welcome the four teams and all the VVIPs including FIFA president Giani Infantino.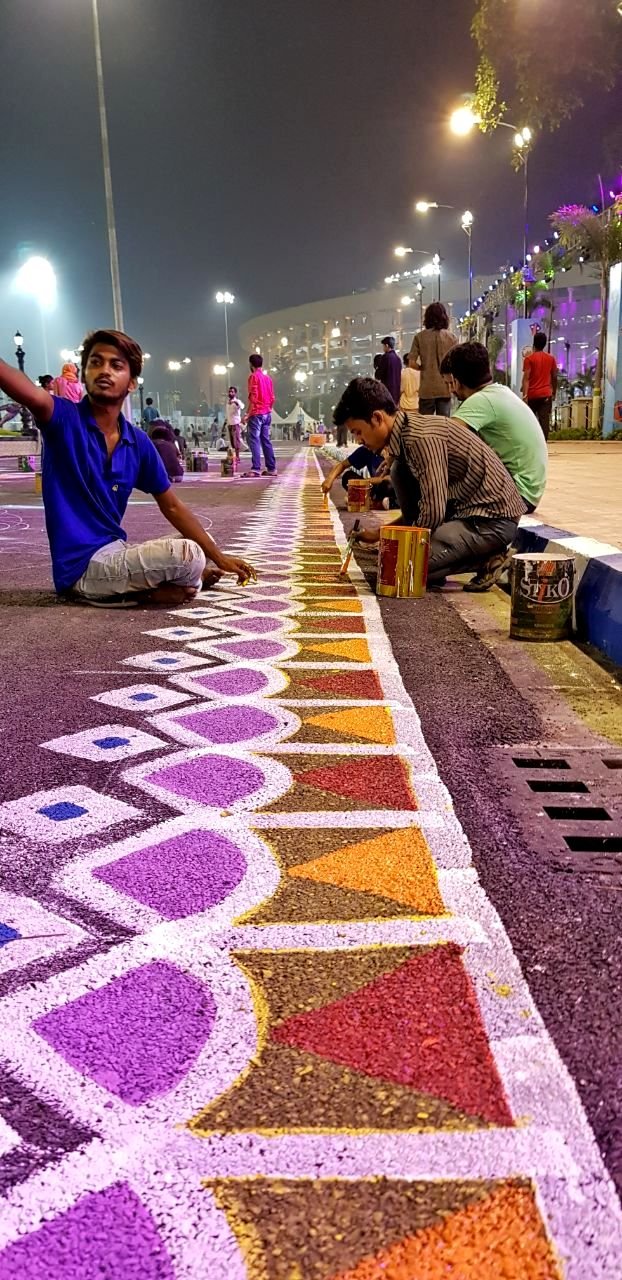 The rangoli is being done by a team of 200-odd fine arts students from Government College of Art and Craft, Rabindra Bharati University, Indian College of Arts and Draftsmanship and Visva-Bharati University.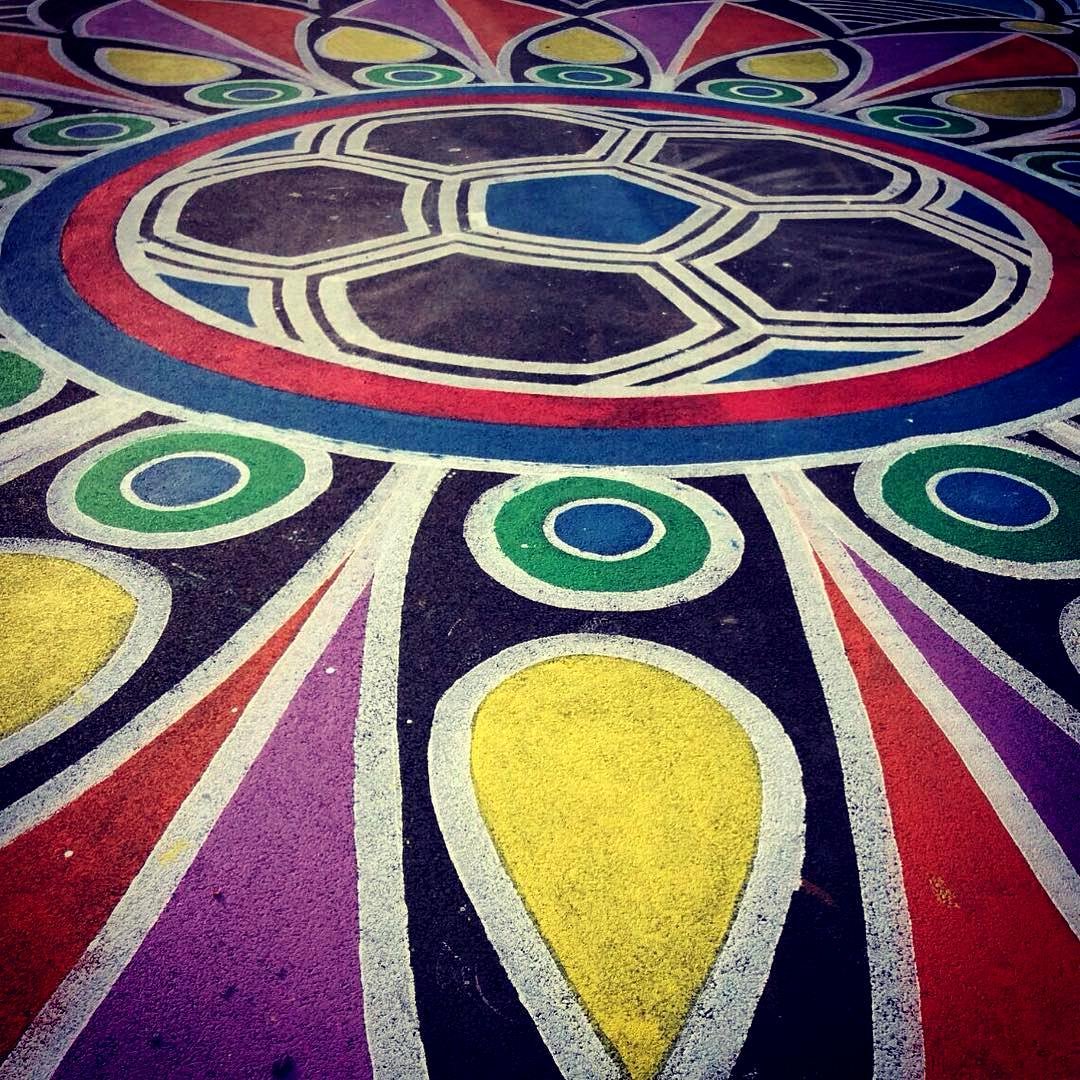 This is quite a showcase of Indian art, our traditions, and culture.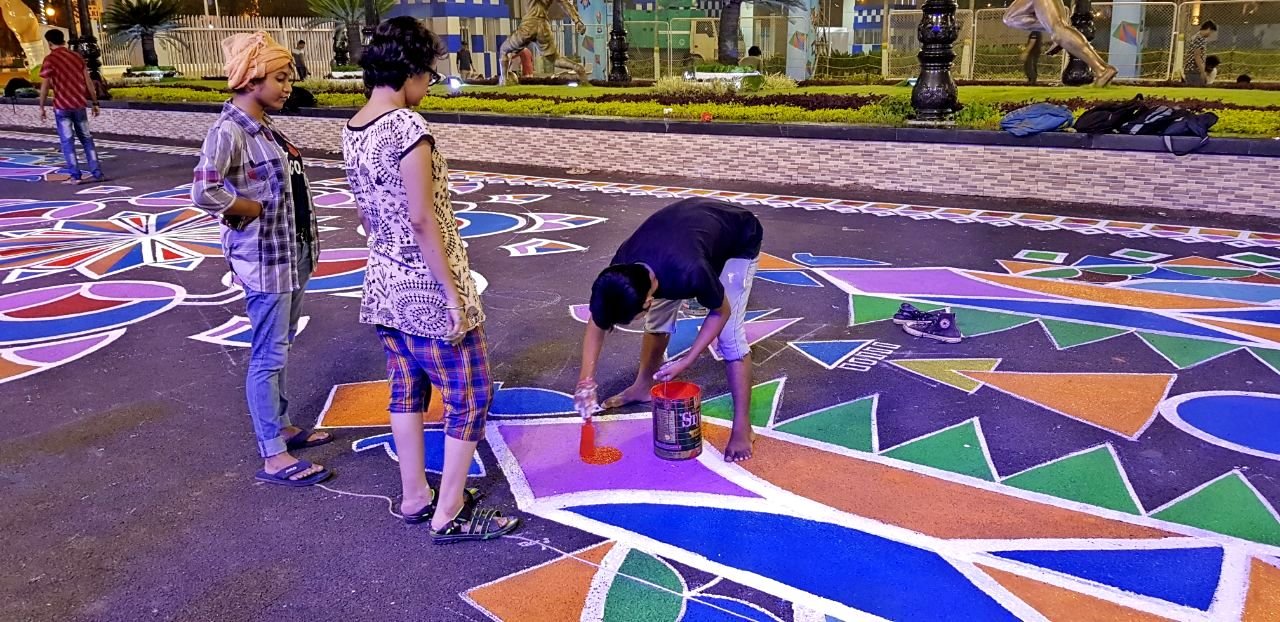 These people were at it for an entire day, if not more.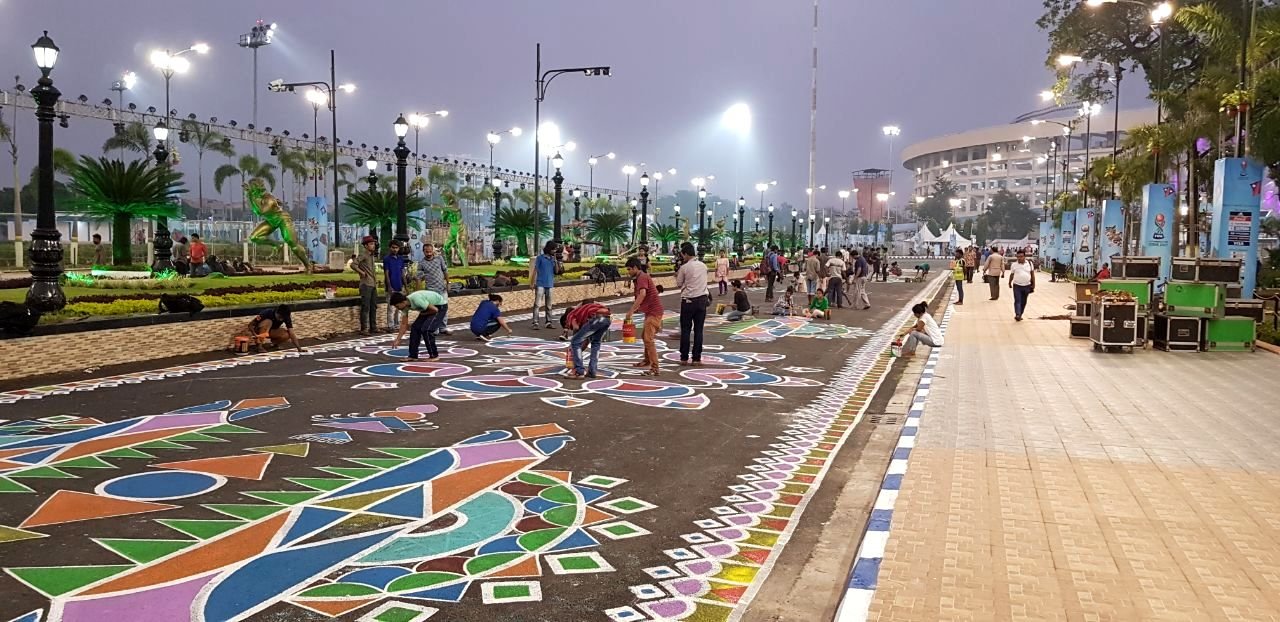 And it is quite clear that the efforts have paid off.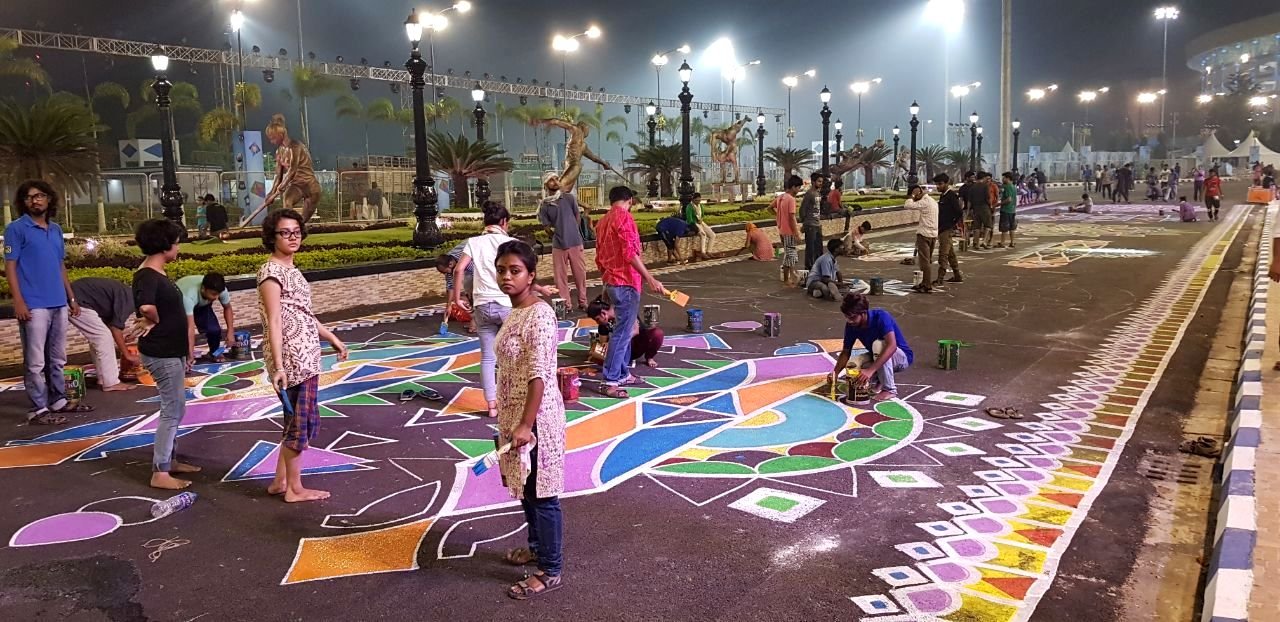 A job marvelously done.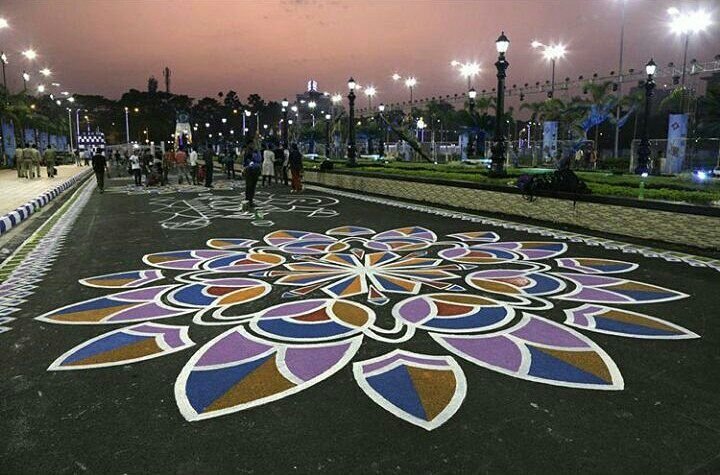 Take a bow, Kolkata. Wow indeed!