In a move that's certainly going to change the norm in the beauty industry, cosmetic brand L'Oreal Paris has cast hijab-wearing British-Muslim beauty blogger, Amena Khan, in its newest hair-product campaign.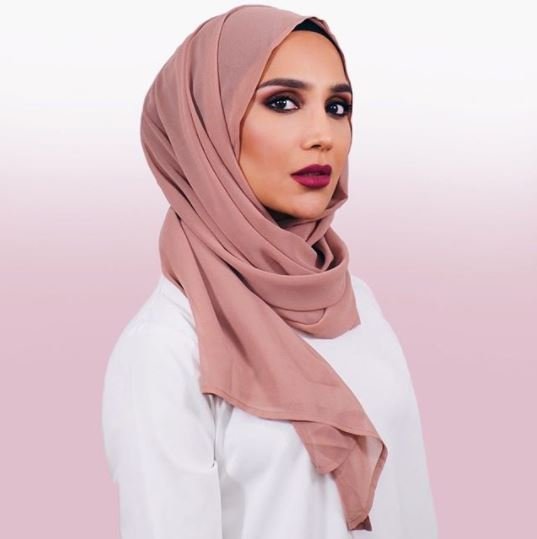 Amina is also the co-founder of Ardere Cosmetics and her Instagram feed is full of beauty tips along with videos of various ways of styling her headscarf.
This major move of casting a model for a hair-care campaign without actually showing her hair is creating a lot of buzz!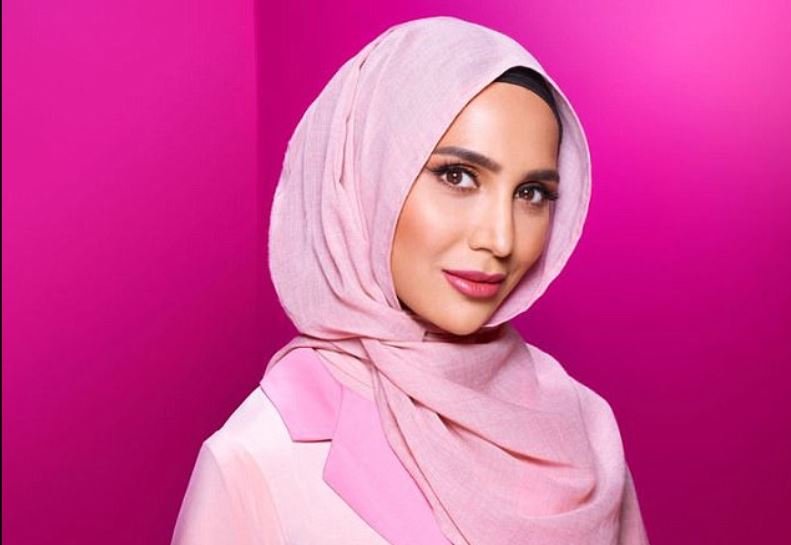 Amina revealed the video campaign to her (more than 570,000) Instagram followers last week, calling it a "game-changing" project.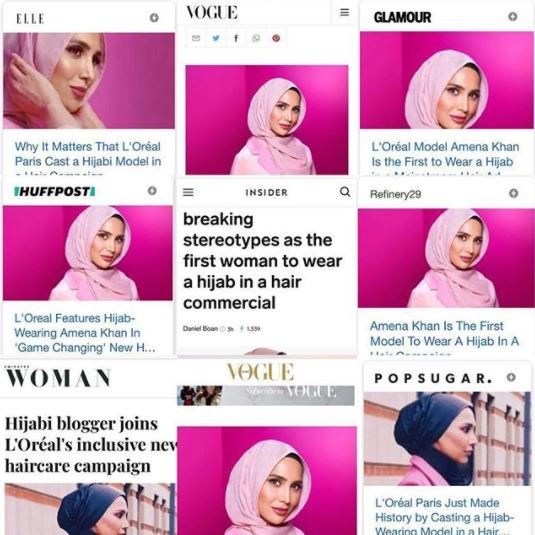 In an interview with Vogue, Amina said:
How many brands are doing things like this? They're literally putting a girl in a headscarf – whose hair you can't see – in a hair campaign. Because what they're really valuing through the campaign is the voices that we have.
However, while some people called it empowering, some others are discouraging the move on Twitter: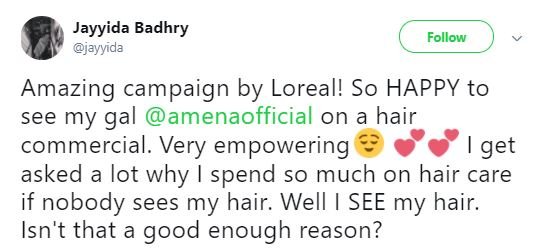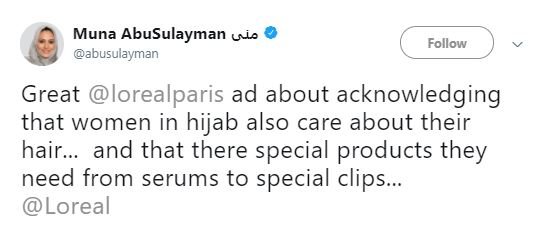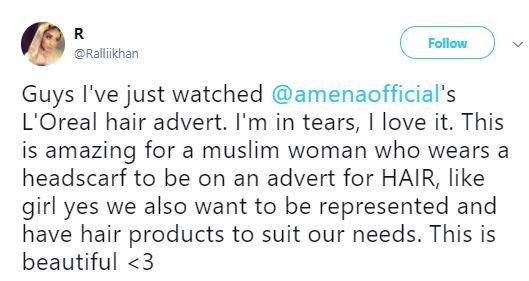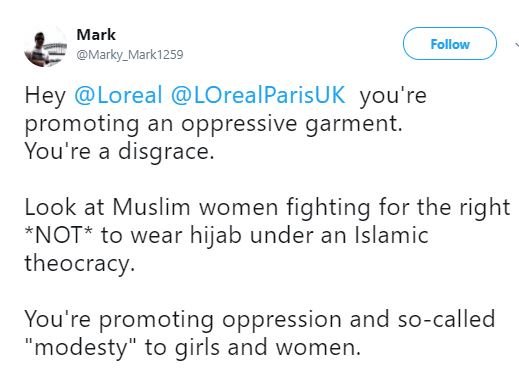 You can watch the full advertisement here: