Pro-Khalistan slogans were today raised by Sikh hardliners in the premises of the Golden Temple complex here on the 33rd anniversary of Operation Bluestar.
A bandh was also observed in the holy city on the call given by radical Sikh outfit Dal Khalsa on the anniversary of the military operation that was carried out in 1984 to flush out heavily-armed terrorists holed up in the Golden Temple.
Policemen in civil clothes were deployed along with the SGPC's task force to thwart any attempt to disturb law and order.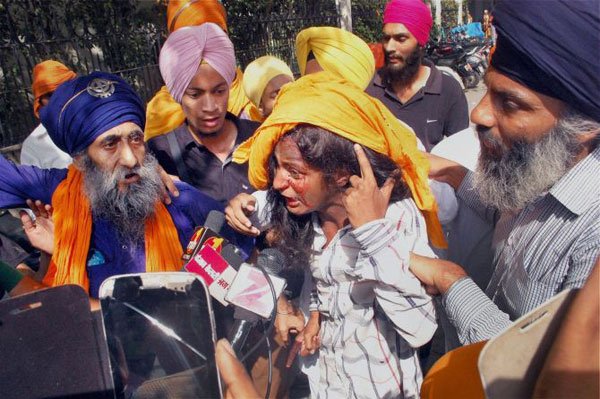 When the Akal Takht (the highest temporal seat for Sikhs) Jathedar Giani Gurbachan Singh started his customary address, supporters of the SAD (A) led by Simranjit Singh Mann raised slogans of 'Khalistan Zindabad'.
Despite sloganeering, the Jathedar continued with his address to the Sikh community.
Some Sikh hardliners even raised slogans against Gurbachan Singh.
The 'Sarbat Khalsa' appointed "parallel" Jathedar Dhian Singh Mand, in his address from the ground floor of the Akal Takht, accused former Chief Minister Parkash Singh Badal of interfering in Sikh religious affairs including in the Shiromani Gurdwara Parbandhak Committee (SGPC).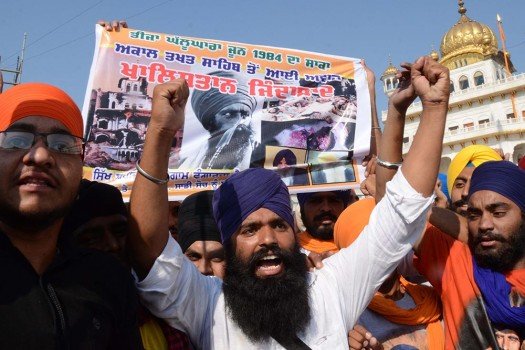 Mann said SGPC chief Kirpal Singh Badungar had assured them yesterday that the Jathedar would not be allowed to address the Sikh community from the platform of Akal Takht.
Badungar had assured us that the head priest of the Golden Temple would be asked to address the community, said Mann.
However, former Deputy Chief Minister Sukhbir Singh Badal mounted pressure on Badungar and forced him to send Giani Gurbachan Singh to address the community instead of the head priest, claimed Mann.
Mann alleged that Sukhbir Badal had a plan to foment trouble in the Golden Temple premises. "But our men foiled their nefarious designs as the anniversary of Operation Bluestar passed off peacefully," he claimed.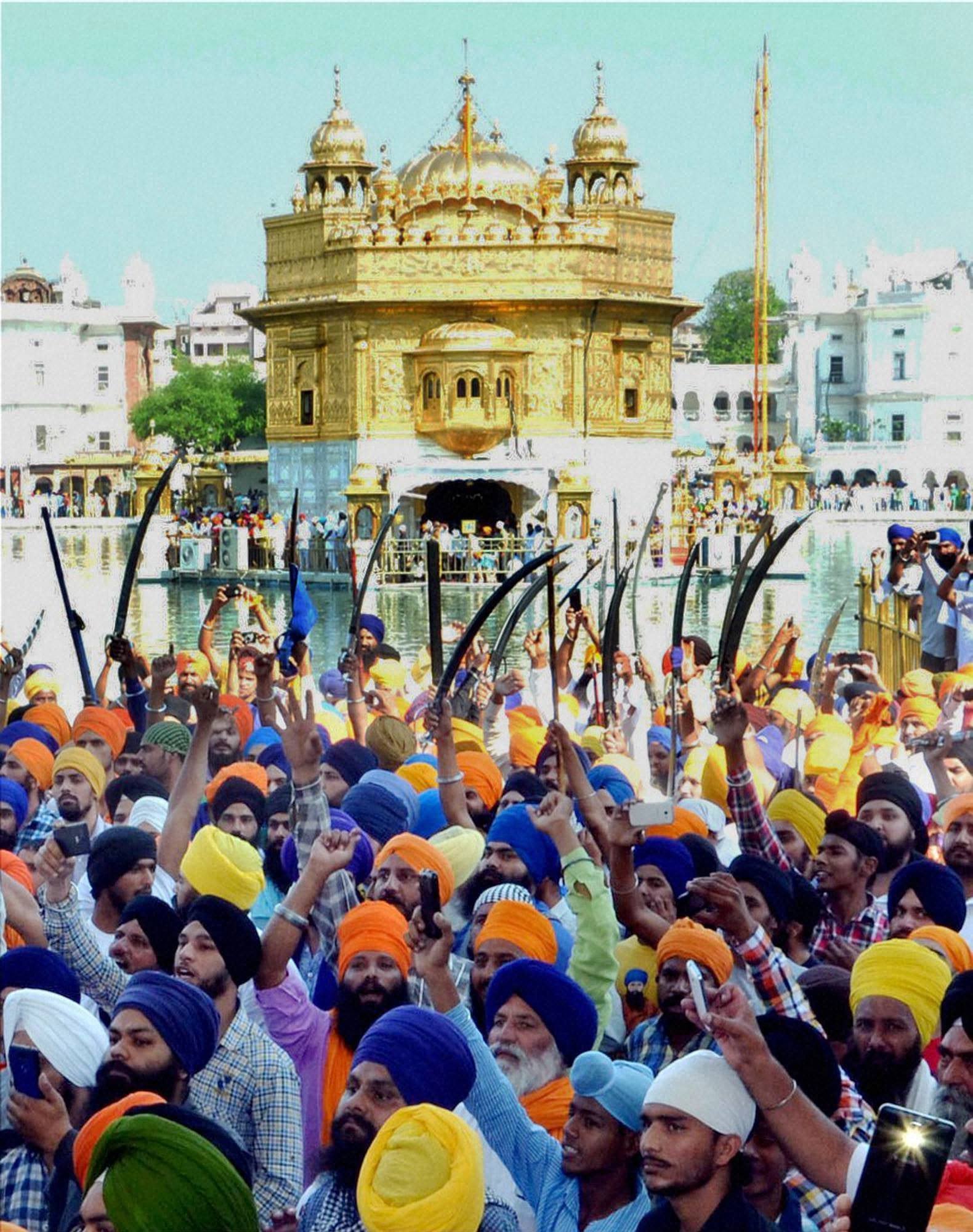 Mann also accused the Akal Takht Jathedar of allegedly hurting the sentiments of the Sikh community by accepting the apology of Sirsa-based Dera Sacha Sauda head Gurmeet Ram Rahim Singh. The apology was later withdrawn after the Sikh community raised objections.
Mann also demanded that Gurbachan Singh be removed from the post forthwith.
Addressing the gathering, Giani Gurbachan Singh said, "The Sikh community across the world will remember the unhealed wounds of Operation Blue Star".
The memorial dedicated to those killed during the 1984 Army action on the Golden Temple witnessed a steady stream of visitors.
In view of the anniversary, security personnel were on high alert in Punjab.
Amid apprehensions that Sikh hardliners might object to the customary address by the the Akal Takht Jathedar at the Golden Temple, Amritsar city was turned into a fortress with about 5,000 security personnel comprising seven companies of paramilitary forces being deployed to maintain law and order.
As many as 15 companies of paramilitary forces including CRPF, ITBP and RAF have been deployed in different parts of Punjab.
Seven companies of paramilitary forces have been deployed in Amritsar.