Festivals are a great way to unwind and celebrate life. Back home, we have fests like Comic Con, NH7 Weekender, Kala Ghoda Arts Festival, among others, but there are so many more amazing fests around the world waiting to be explored. 
Here are some quirky festivals from around the globe which you should add to your bucket list. 
1. Rebel Bingo, UK
This festival celebrates rebellion of all sorts. Replete with cabaret dancers, tattoo artists and the likes, this festival is one of a kind. Imagine how much fun it would be to gather around fellow rebellions dancing to the causes they feel for!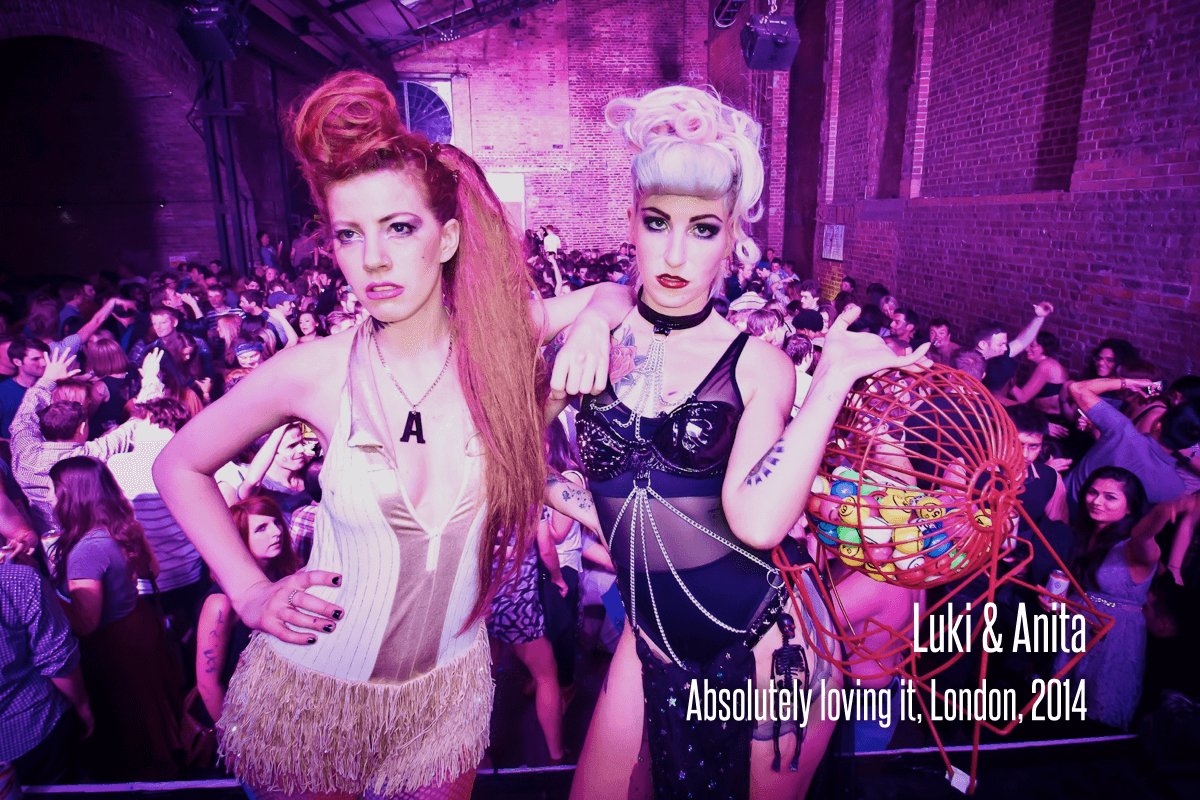 2. Porthcawl Elvis Festival, United Kingdom
Love Elvis as much as we do? Then you'll love this festival! The fest has 10 shows across 20 venues in Wales and they are all about the magic of Elvis Presley.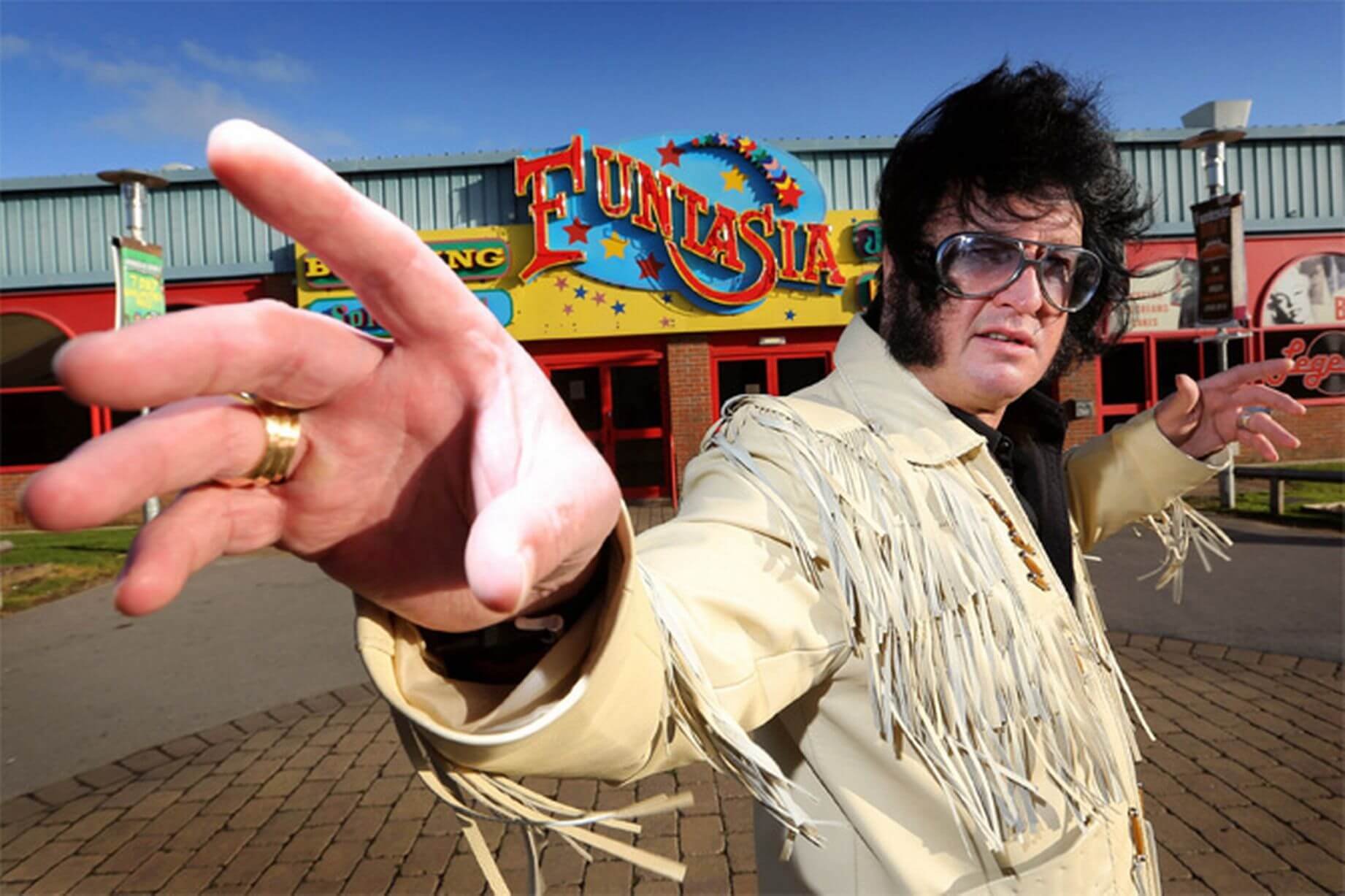 3. Wizard World, United States 
Held across US, this festival brings together fans and celebrities to celebrate comic books, fantasy and wizards. So, all you Potterheads out there, suit up!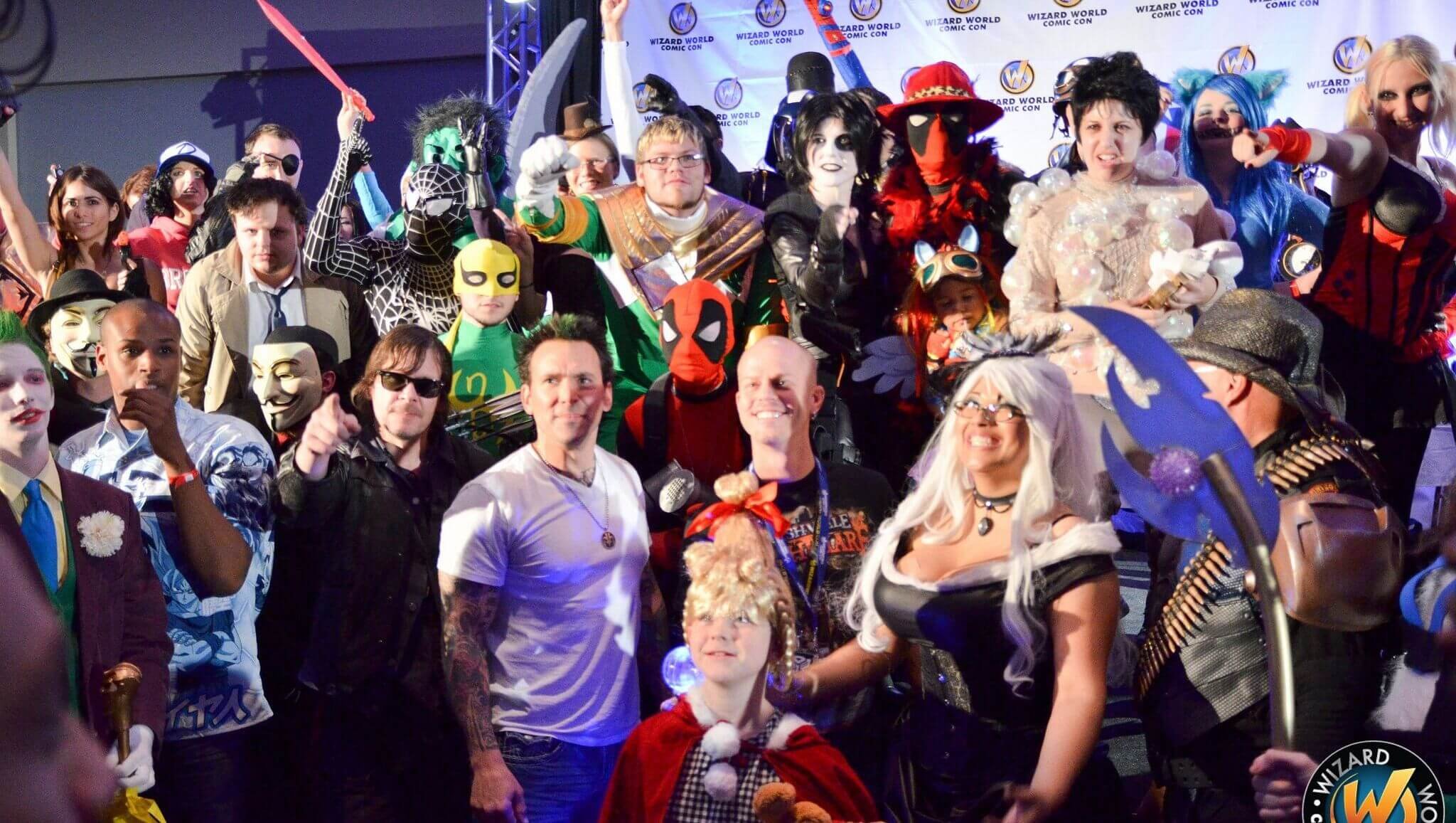 4. Daybreaker, United States
How often have you gotten up with the sunrise and danced your way through the day? This festival literally tells you to wake up, get up and dance as the party starts from 7 AM! We are all for rocking and rolling on a cruise at the crack of dawn!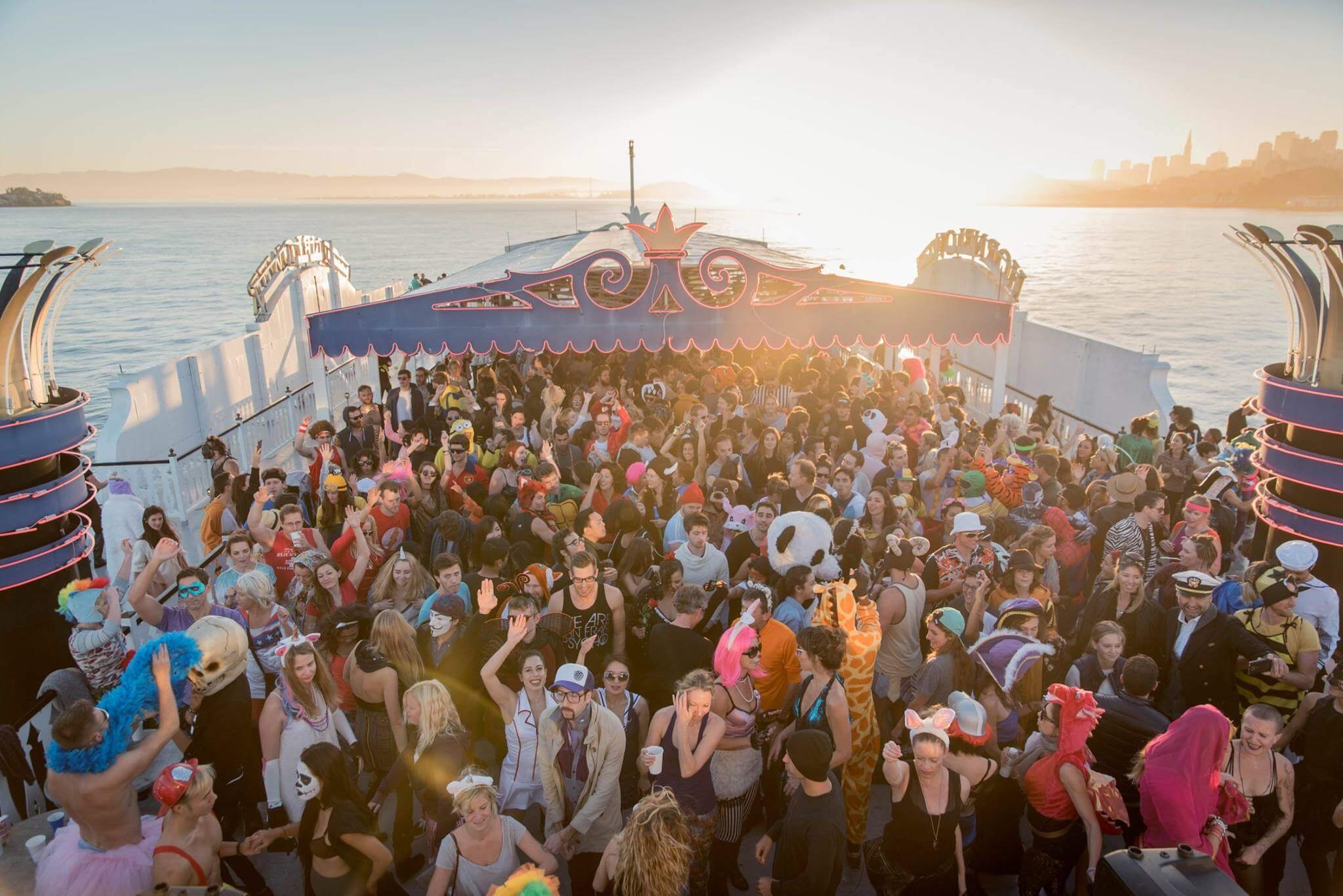 5. Yi Peng Lantern Festival, Malaysia
This festival of lights is held in Thailand to honour Buddha. The main attraction is the floating lights. Look at that view! Need we say more?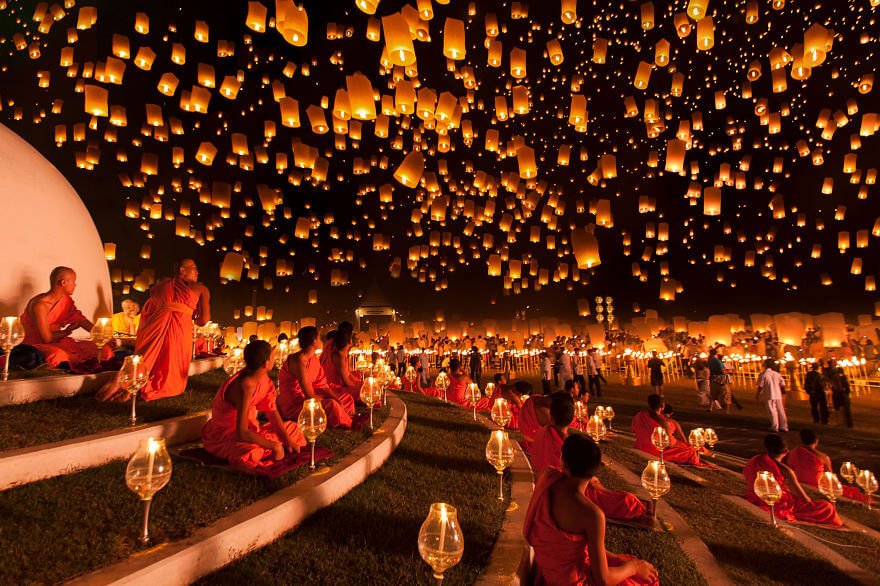 6. Burning Man Festival, Nevada, United States
This festival is primarily an experiment to create a Black Rock city i.e. a metropolis dedicated to community and self-reliance once a year. Massive efforts are undertaken to build, break and burn the entire city down at the end of the festival. It's definitely the trippiest festival around!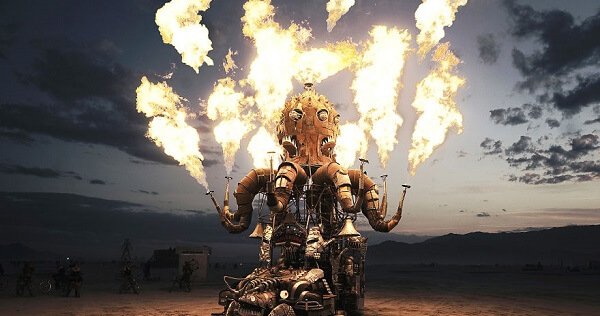 7. Cheese Rolling, United Kingdom
All the foodies in the house, this is a dream come true! Participants chase a wheel of cheese down the Cooper hills in Gloucestershire and we're guessing they get to eat it too. Appetizing, isn't it?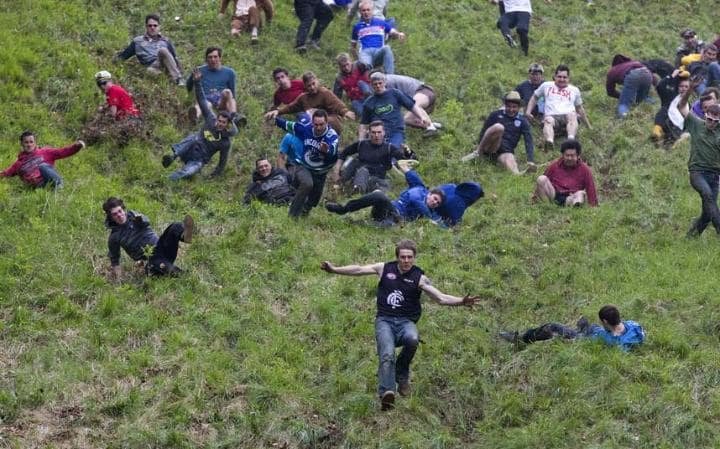 8. La Tomatina, Europe
If there's any festival that Spain celebrates with full pomp and gusto, it's La Tomatina. Zindagi Na Milegi Dobara captured the madness of this gala day and it was perfect. Imagine participating in it with your best buds!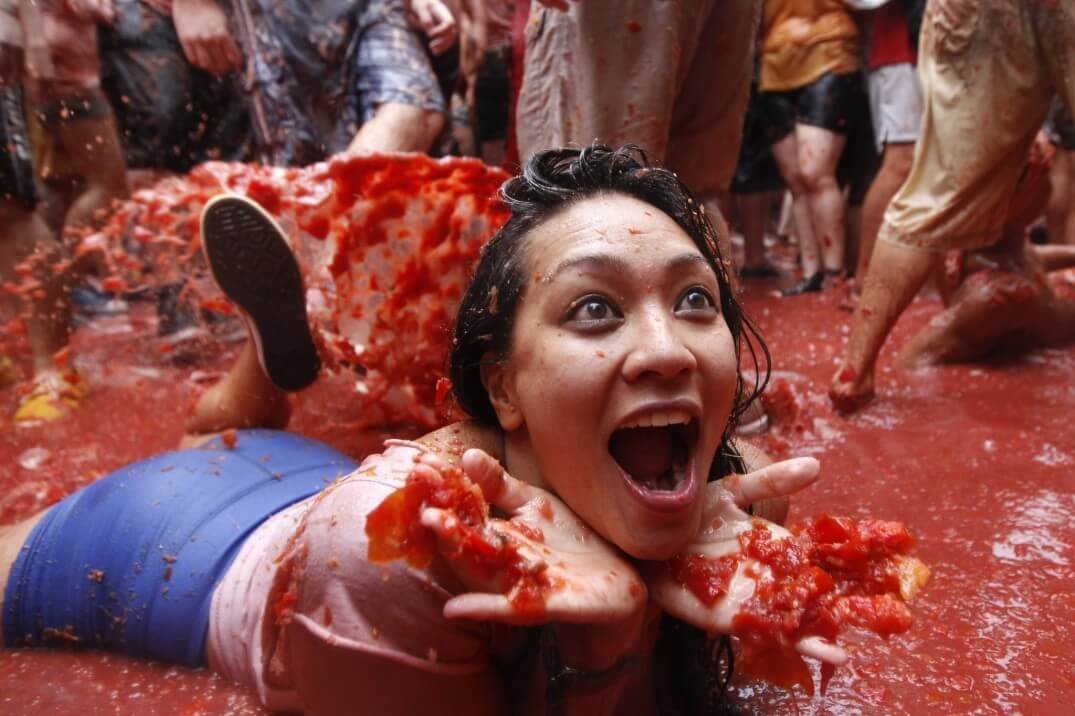 9. Winter Light Festival, Japan
This light festival takes place in Kuwana in a flower-focussed park with gardens from mid November to mid March. Just look at the bewitching tunnel of lights. Fancy, ain't it?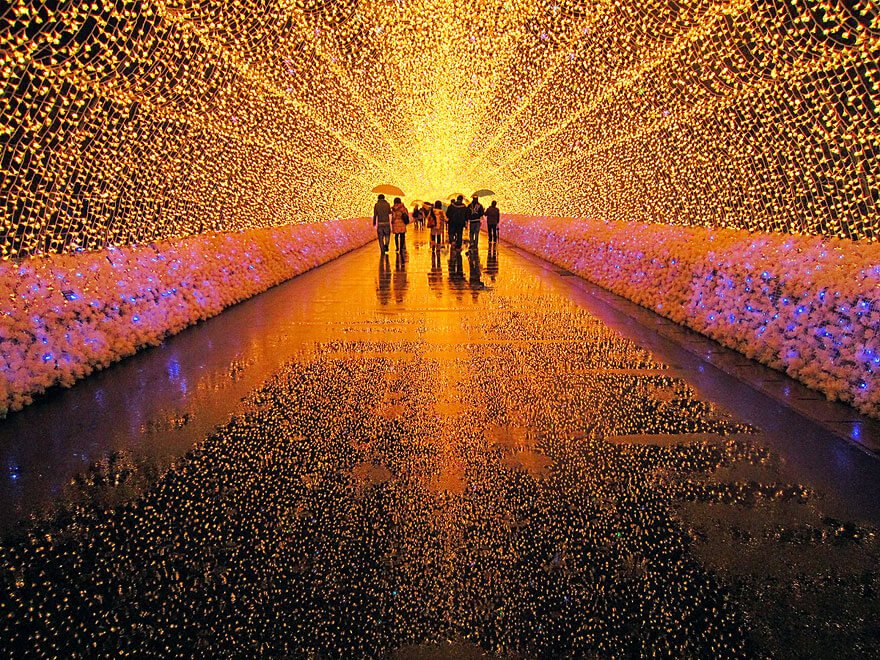 10. International Highline Meeting Festival, Europe
This meeting festival is unlike any other meeting festival. 'Slackers,' as they call themselves, meet on the slacklines they balance themselves on, with open sky being the only roof! This is one chilled-out meeting that no adventure junkie should miss.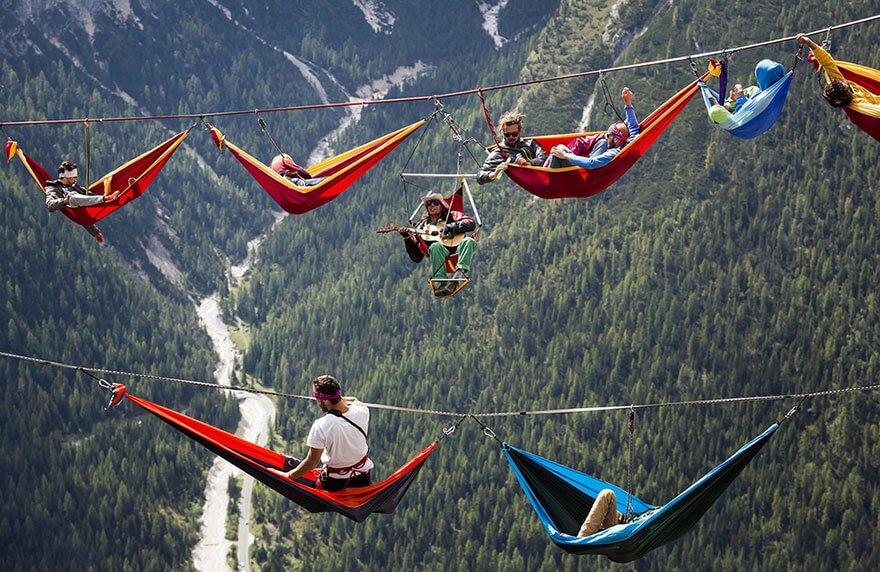 Pretty cool, ain't it?