A major part of what makes Batman movies so great are the characters. Along with Batman, there are so many other characters, and most of them have incredible depth. One of the most memorable ones is Alfred Pennyworth. Alfred is a long-serving loyal butler to the Wayne family.
Often referred to as the Batman's batman, Alfred was responsible for responsible for taking care of Bruce Wayne after Thomas and Martha Wayne were murdered. Apart from being a butler, he dons the hats of a mentor, advisor and a close confidante to Bruce Wayne. On the screen, the character has been essayed by many excellent actors including Michael Gough, Michael Caine, Jeremy Irons, Ian Abercrombie, and Sean Pertwee.
Being the wise man that he is, some of the things he says to Bruce Wayne are so brilliant that we all can take lessons from them. Here are some of the best: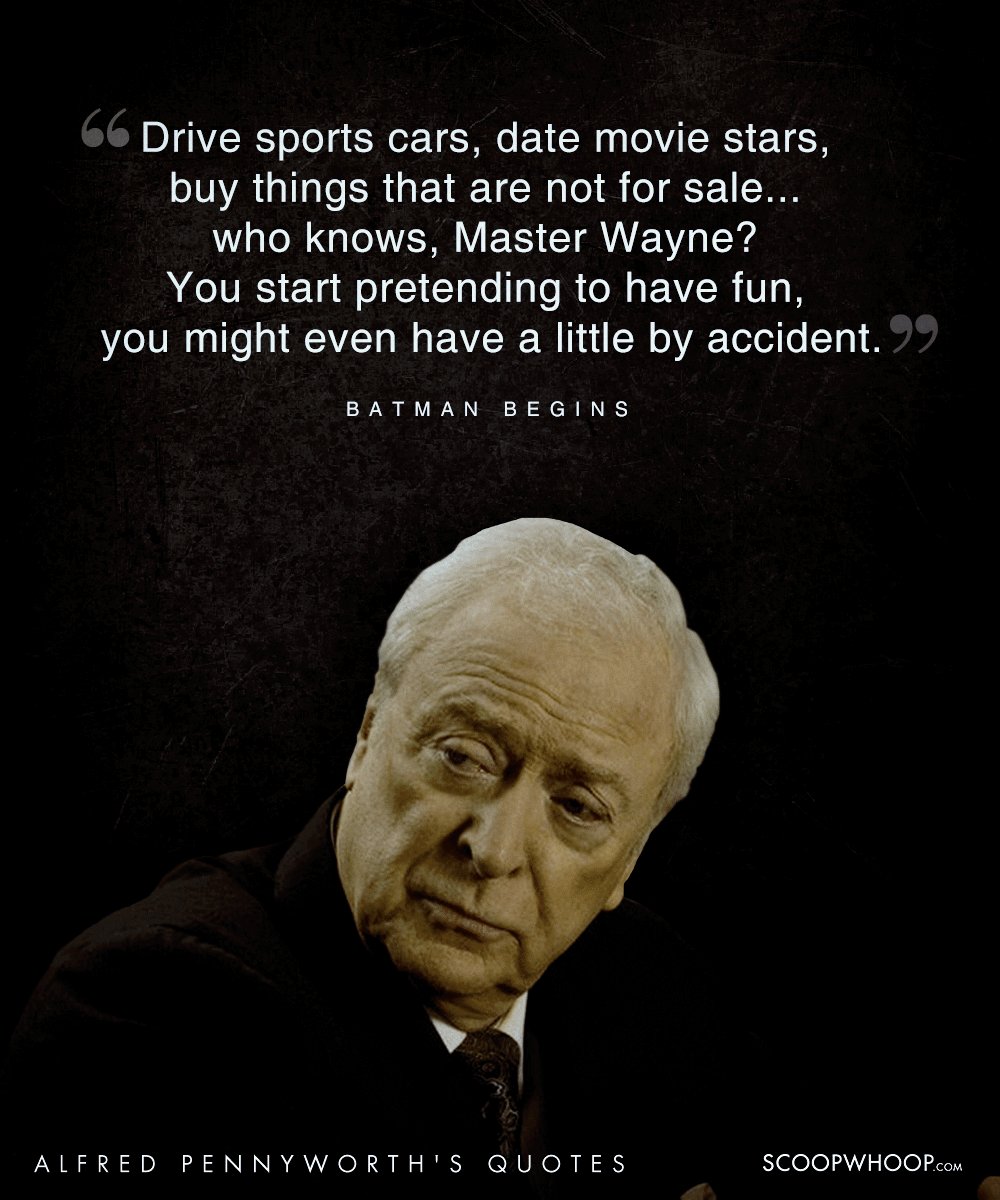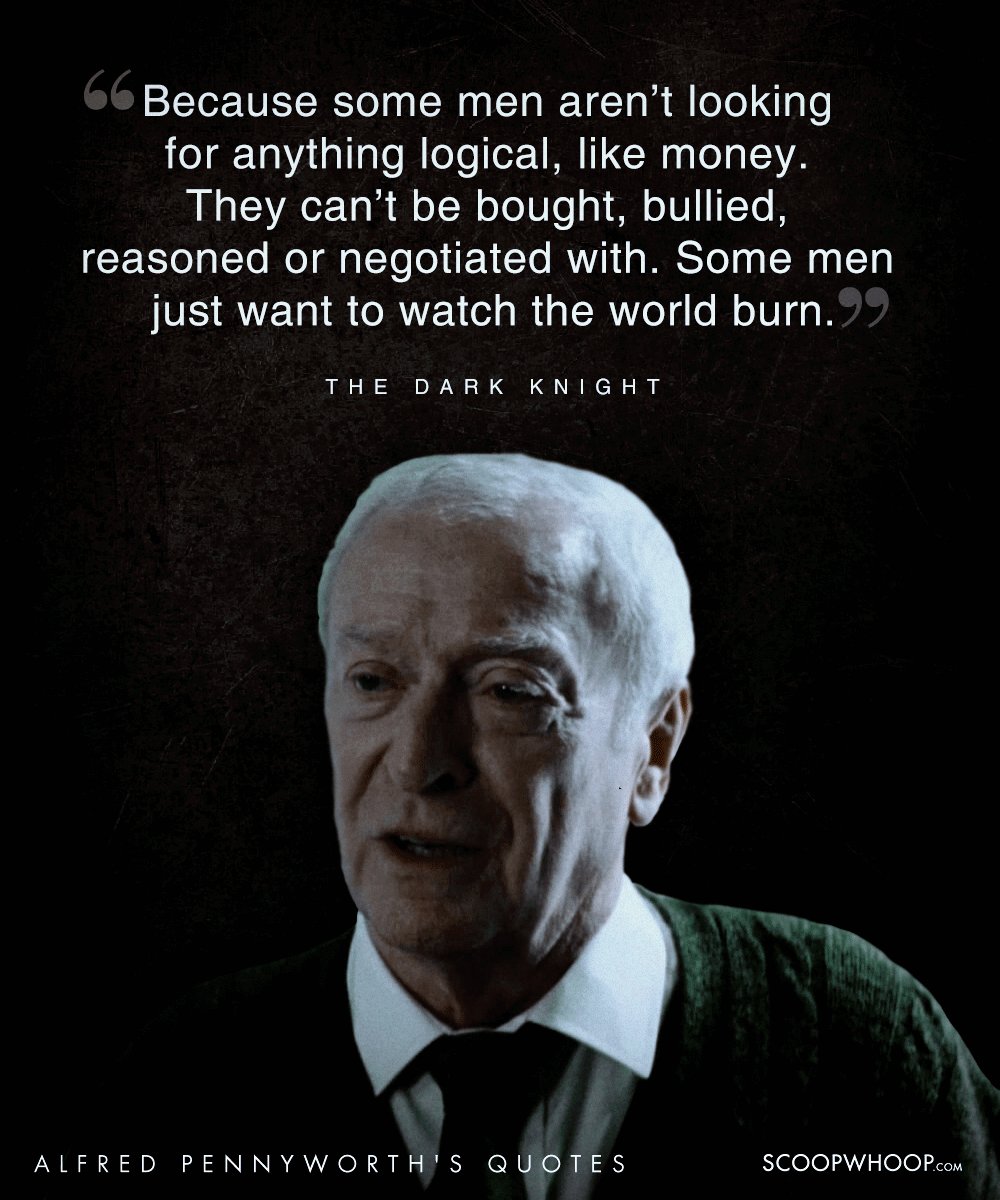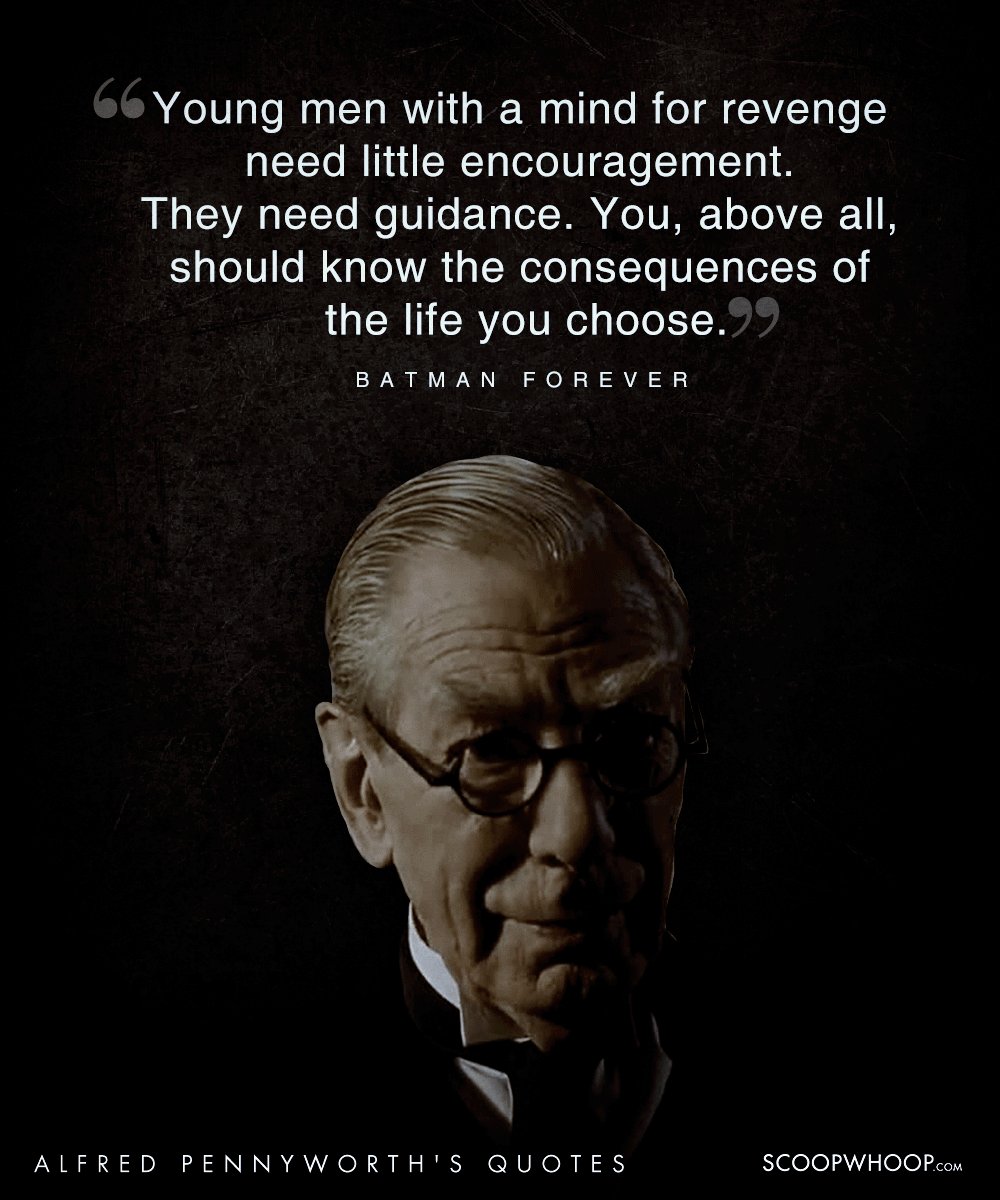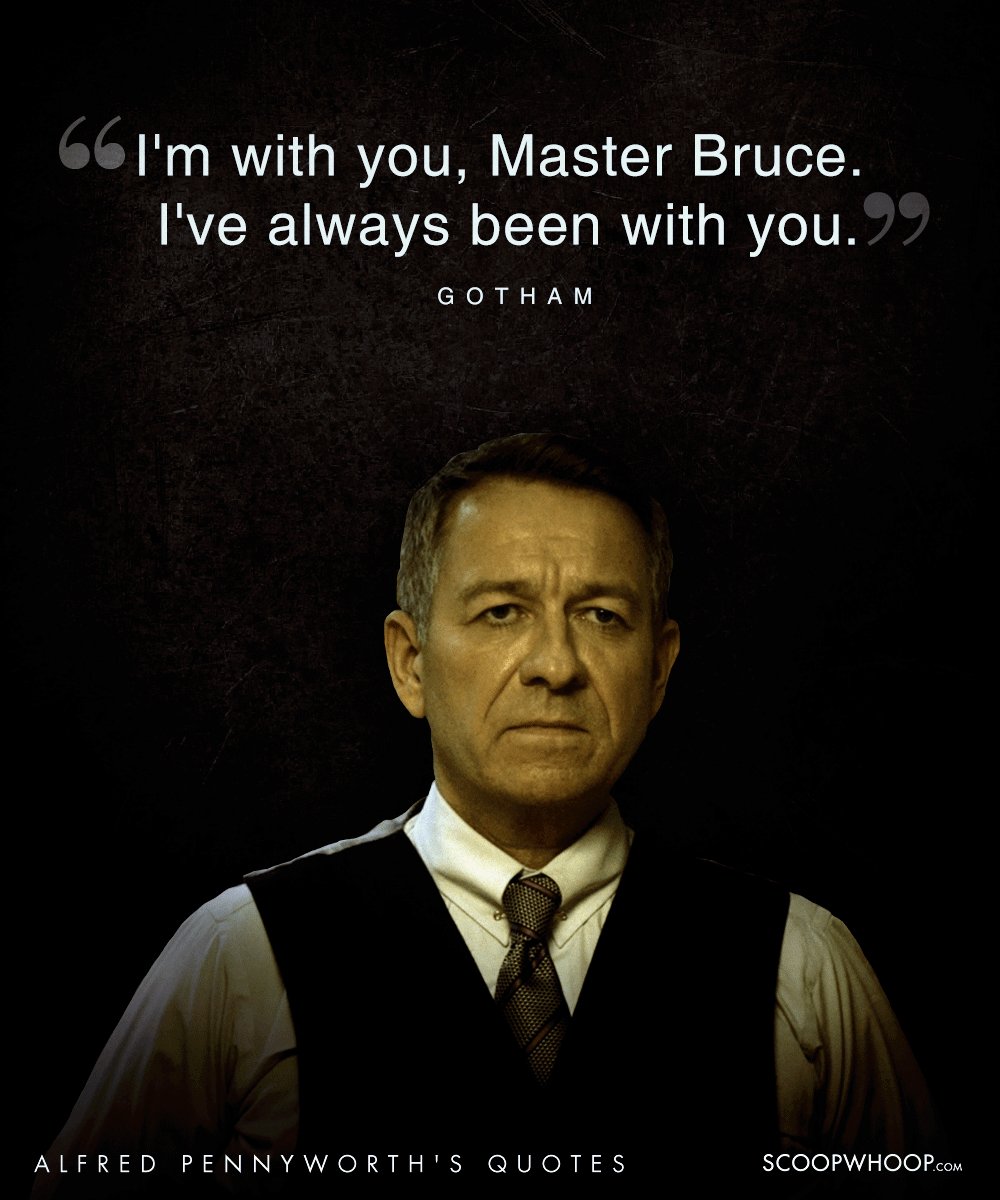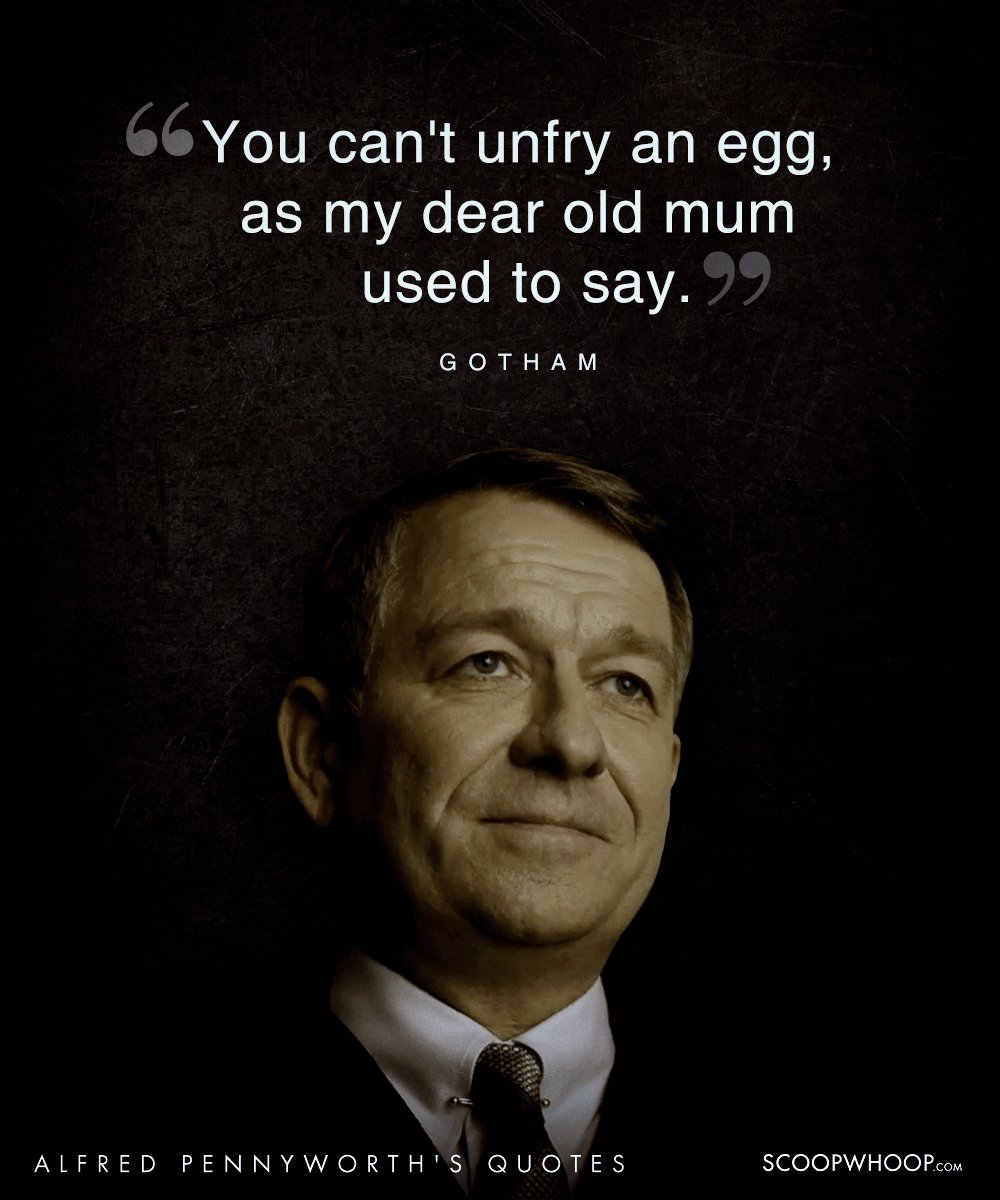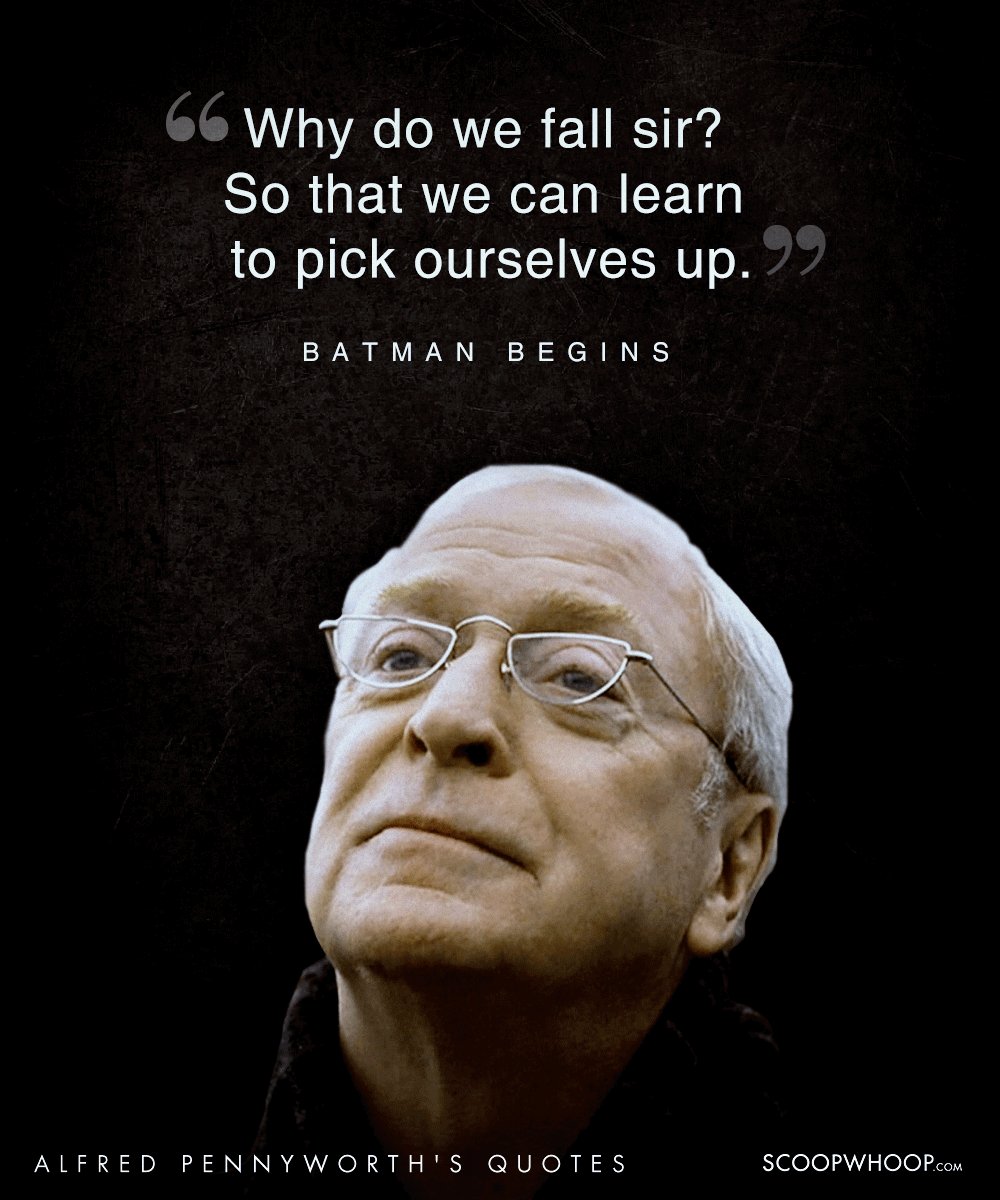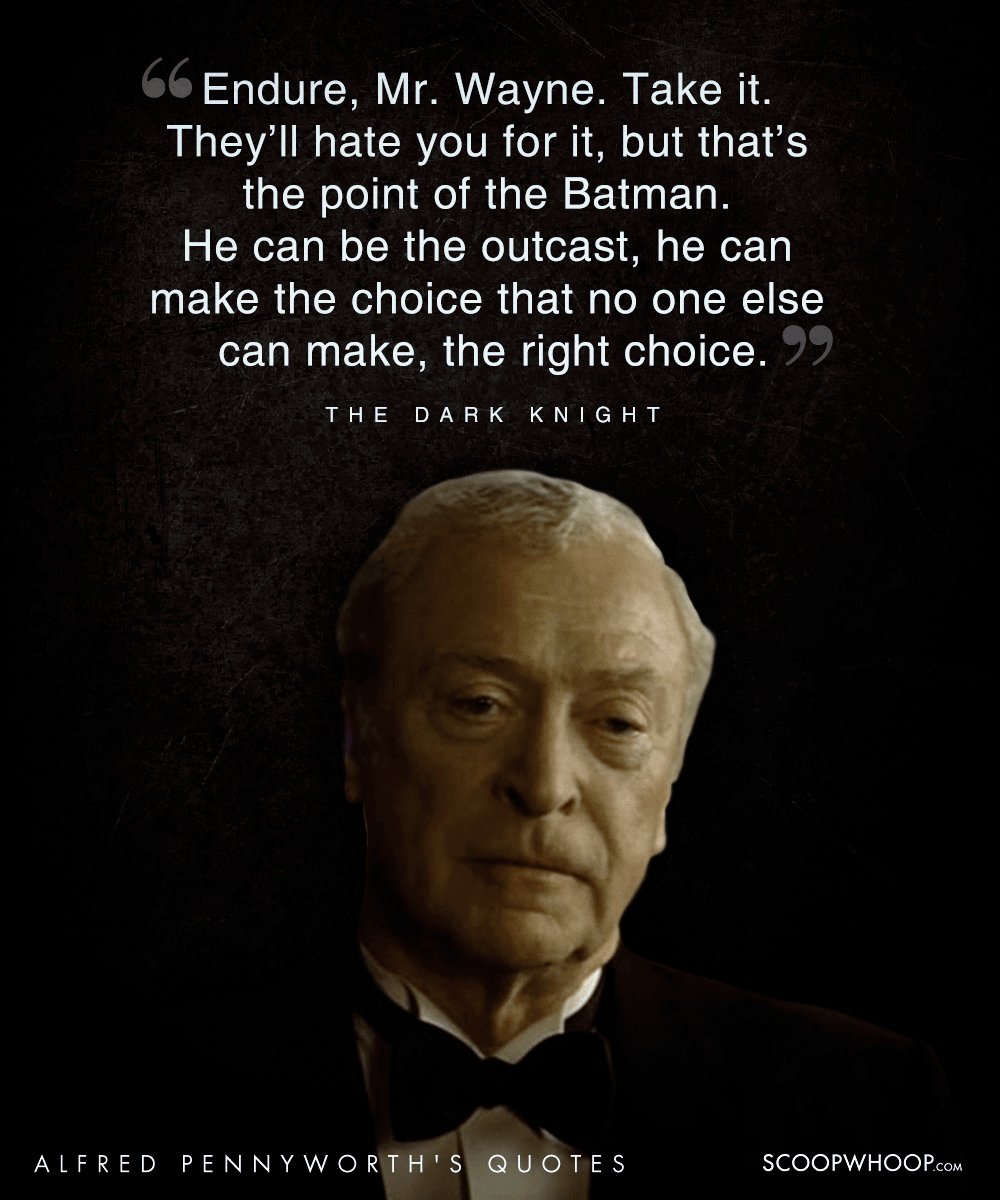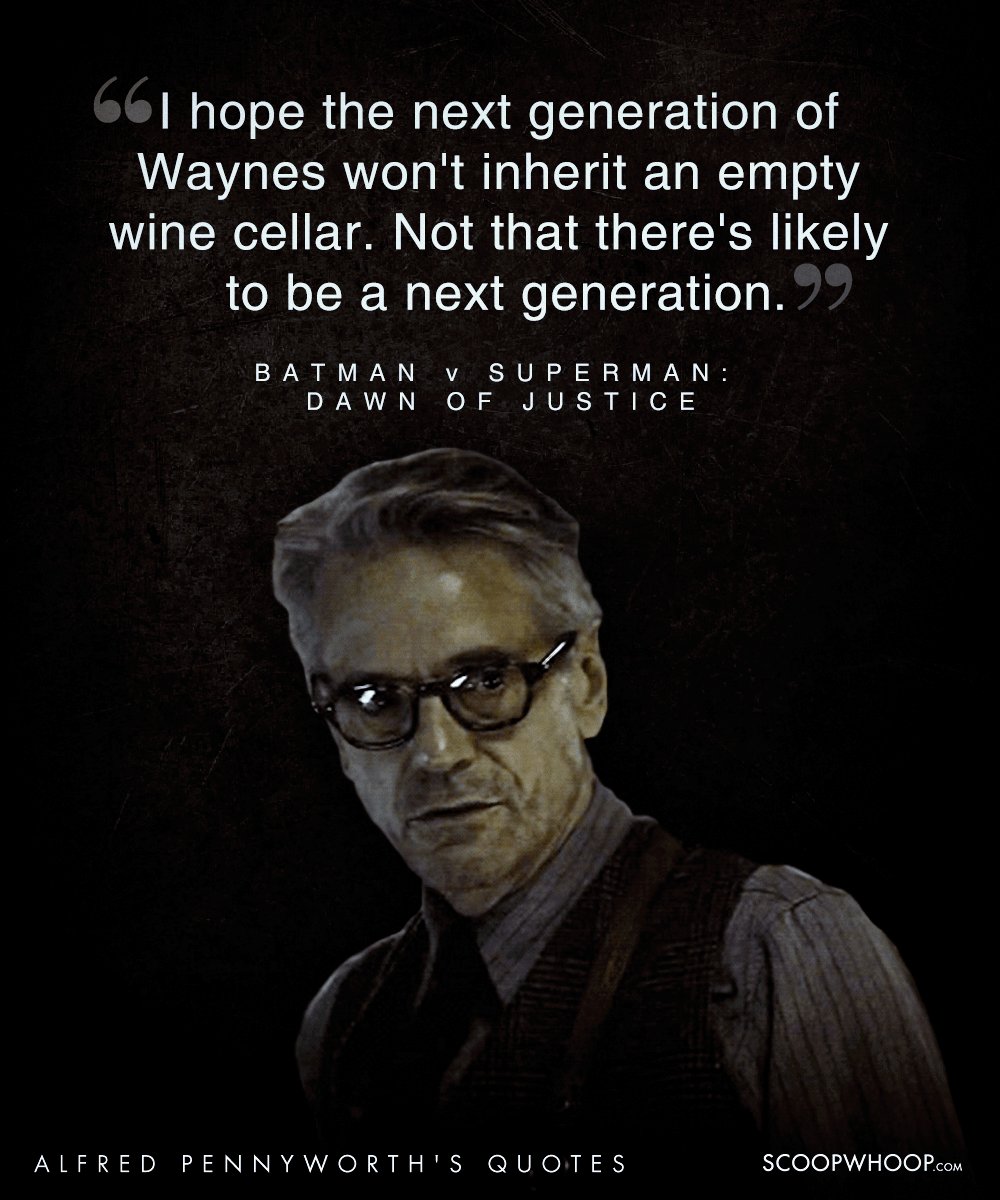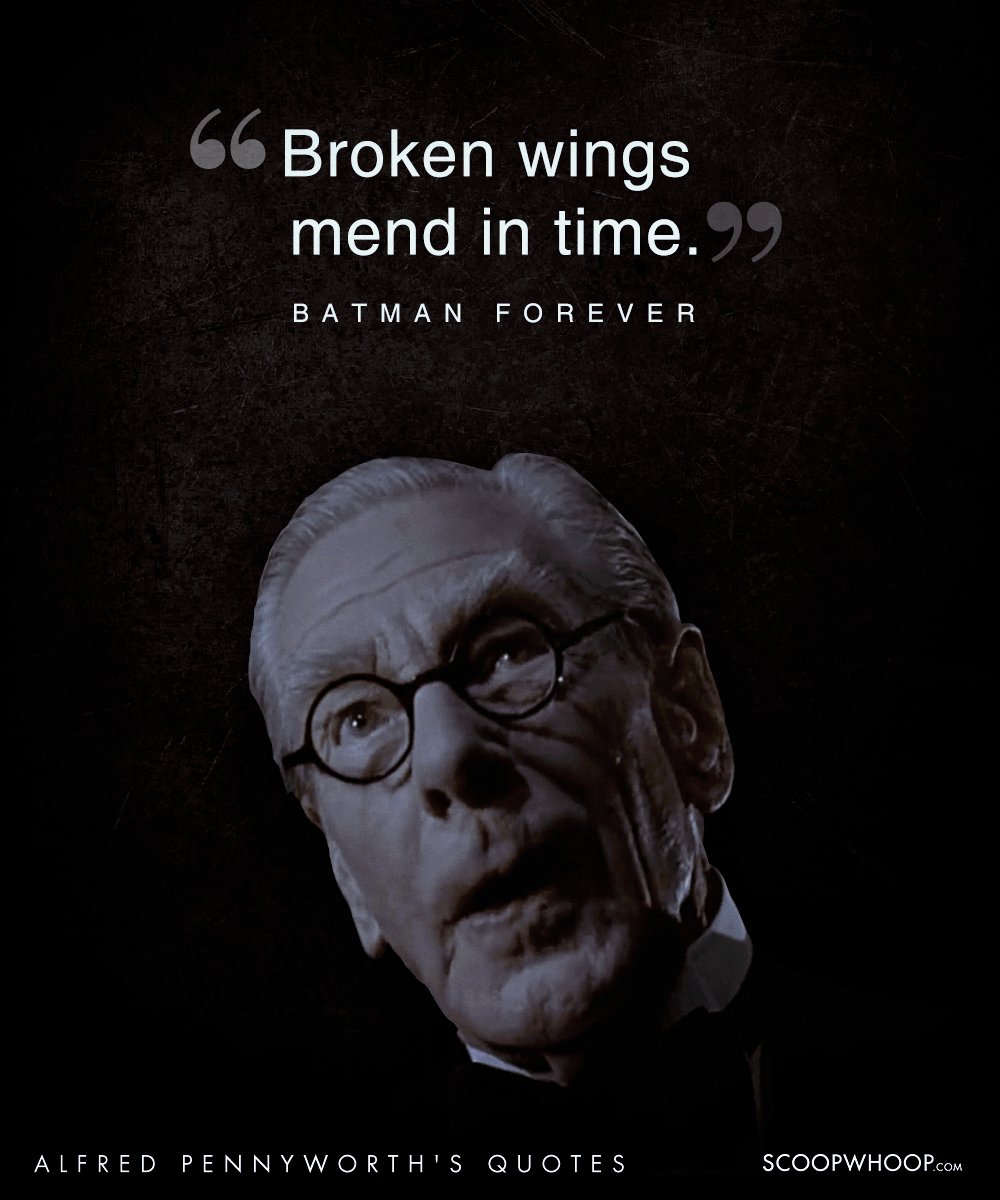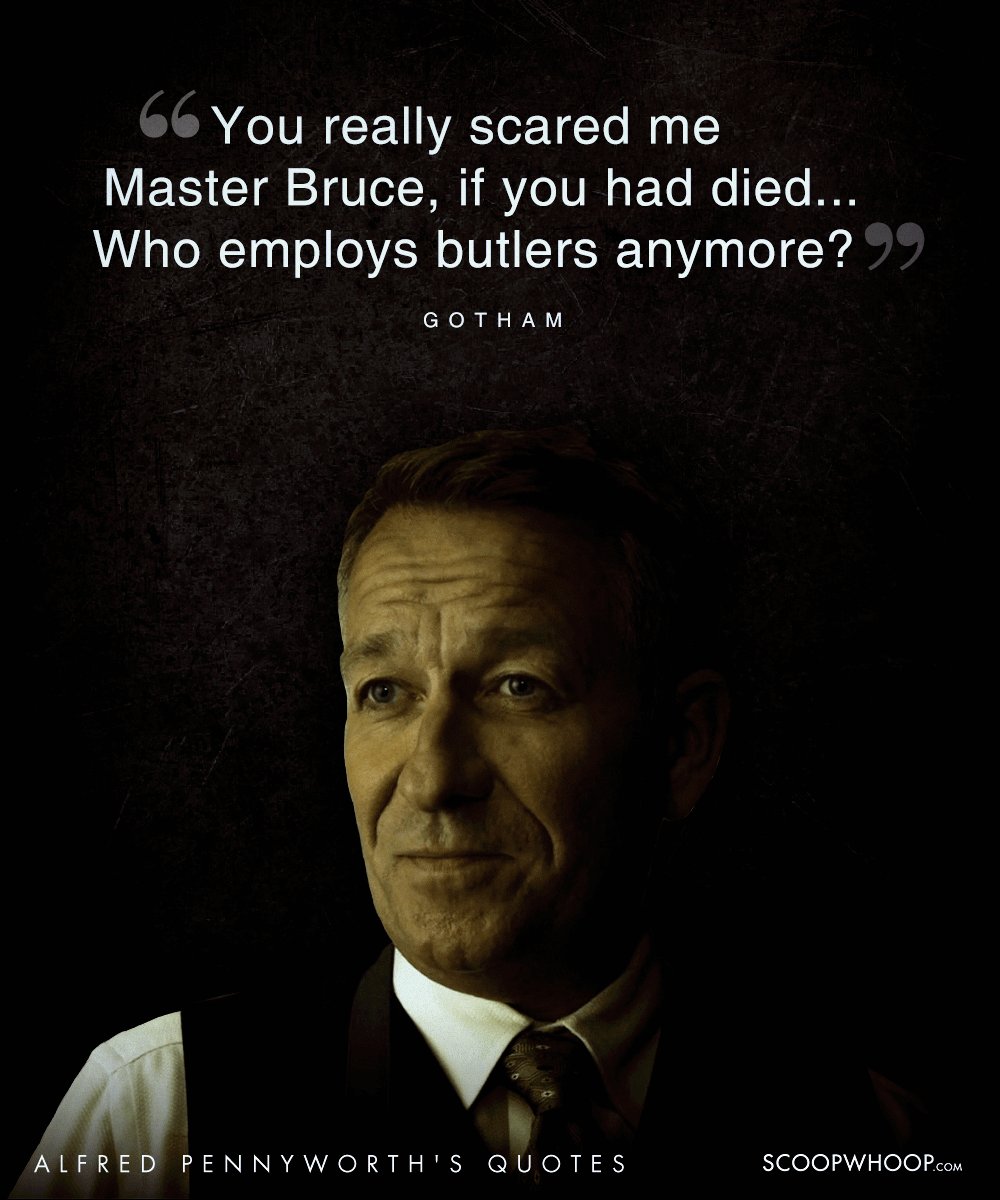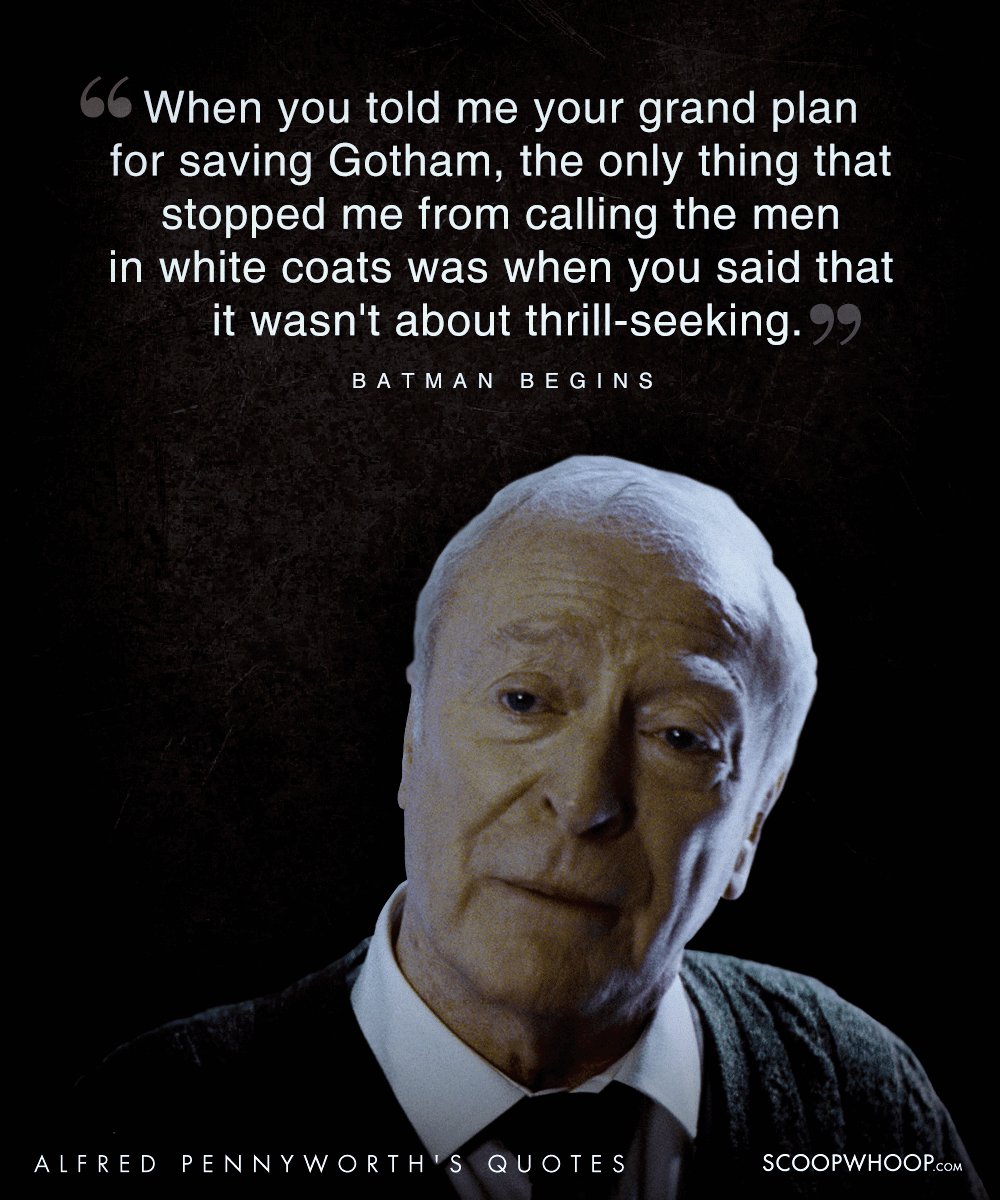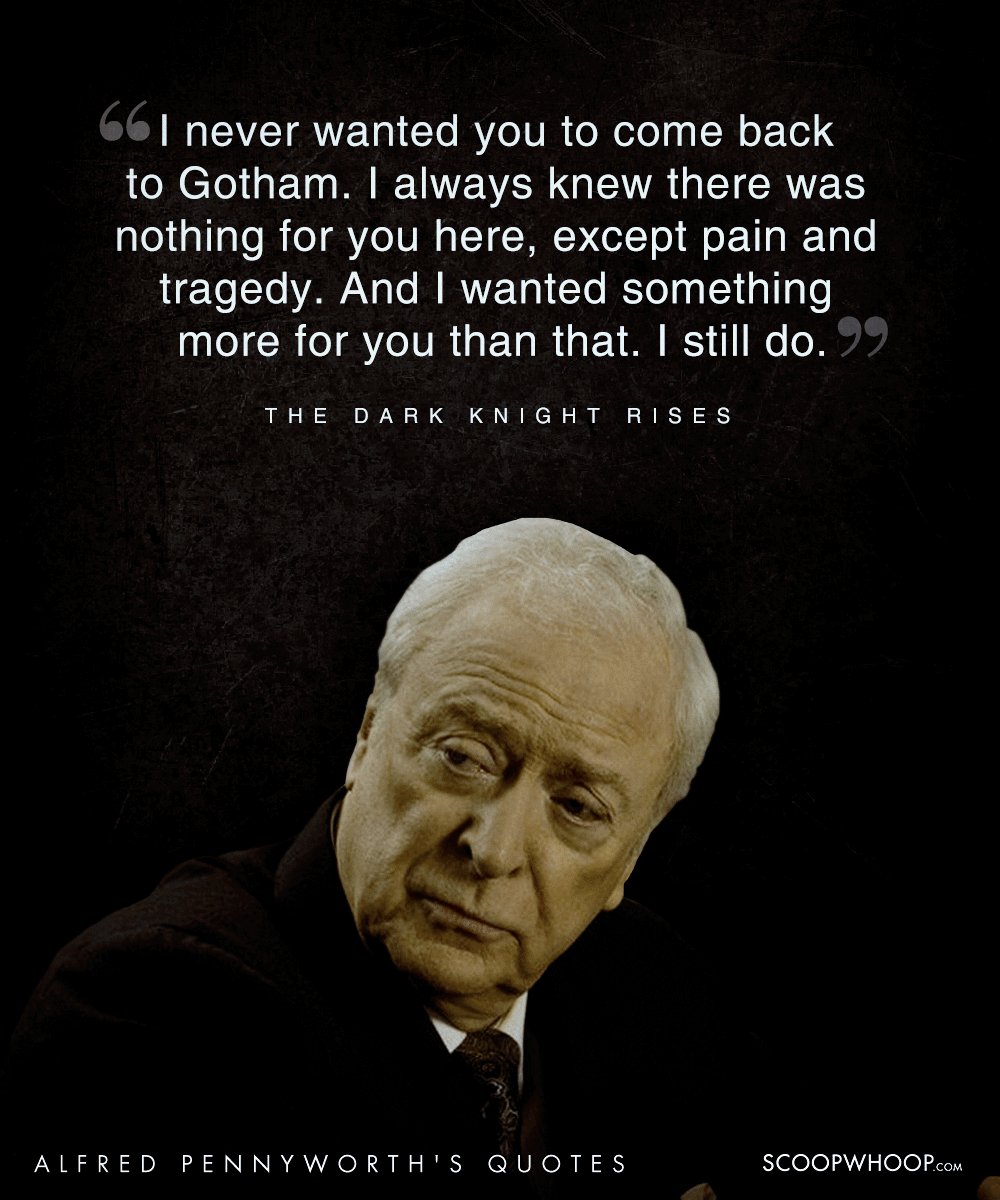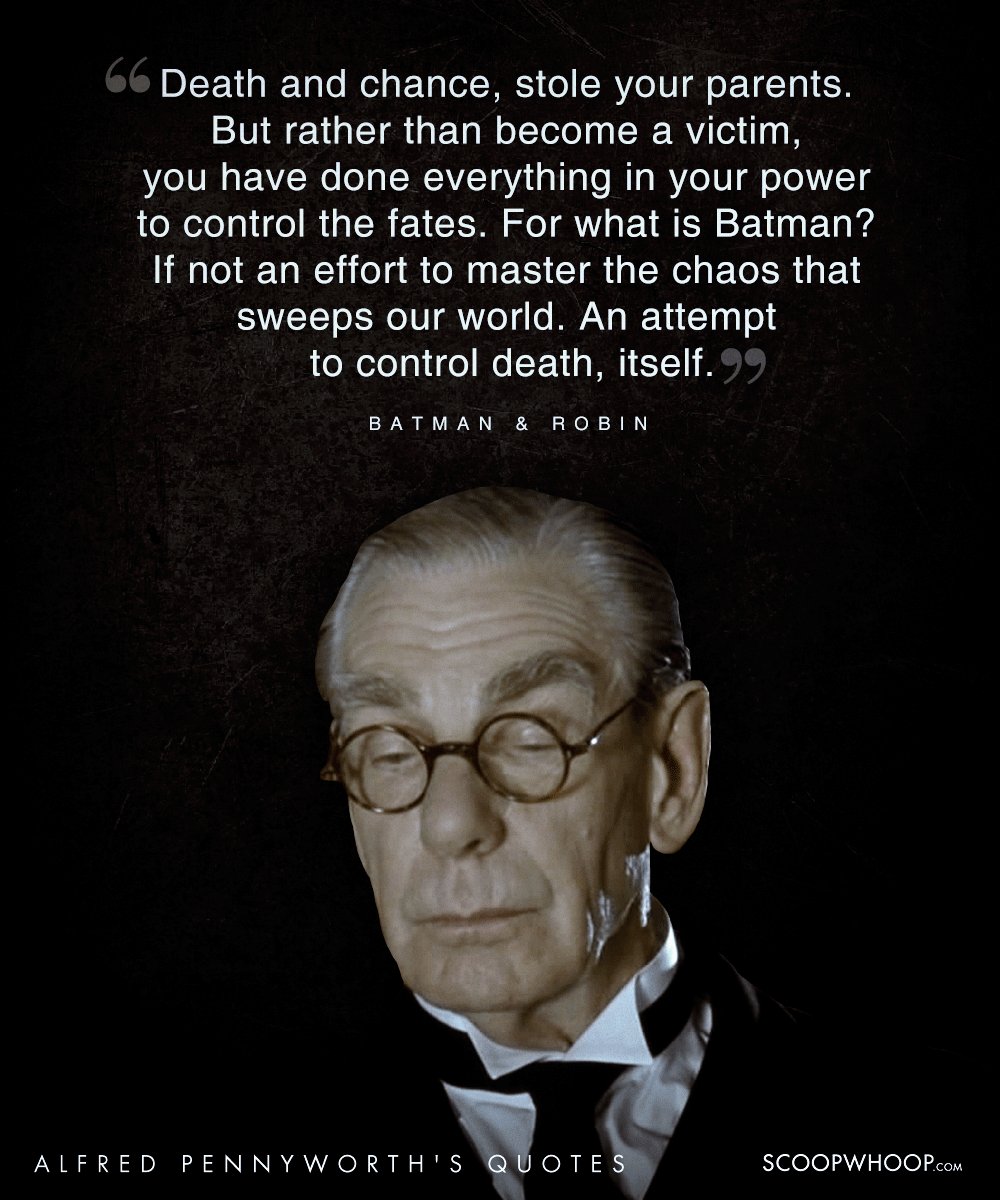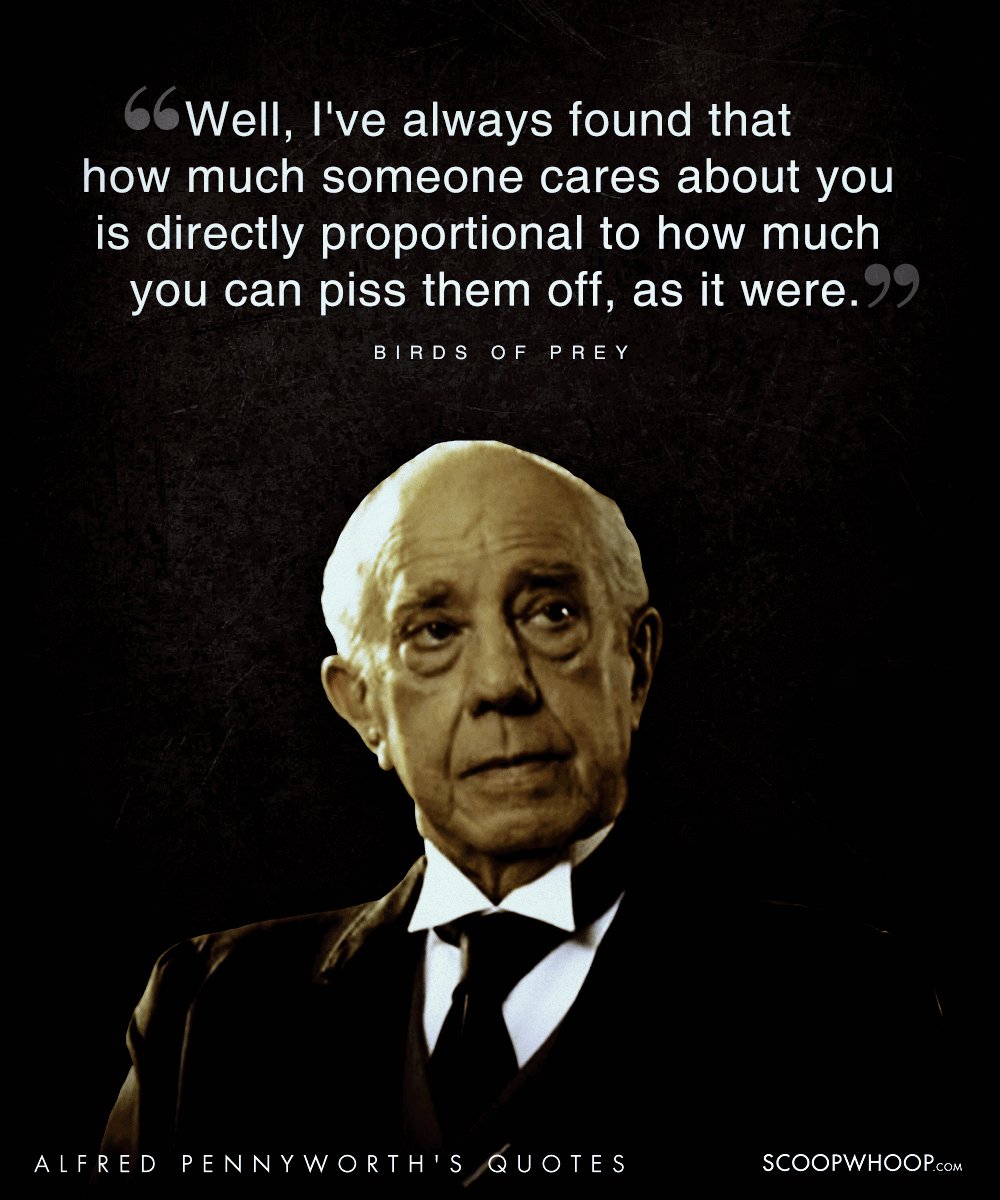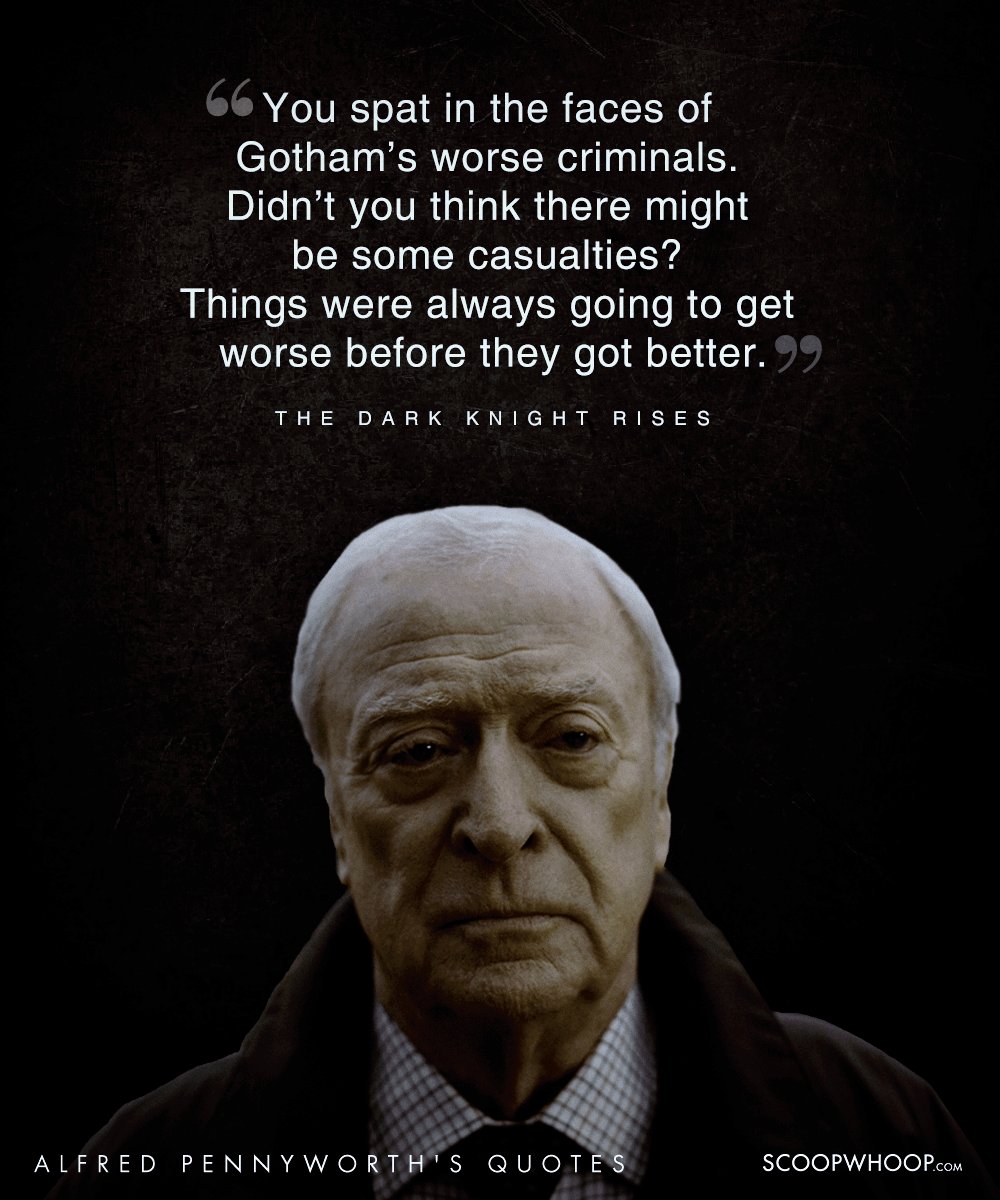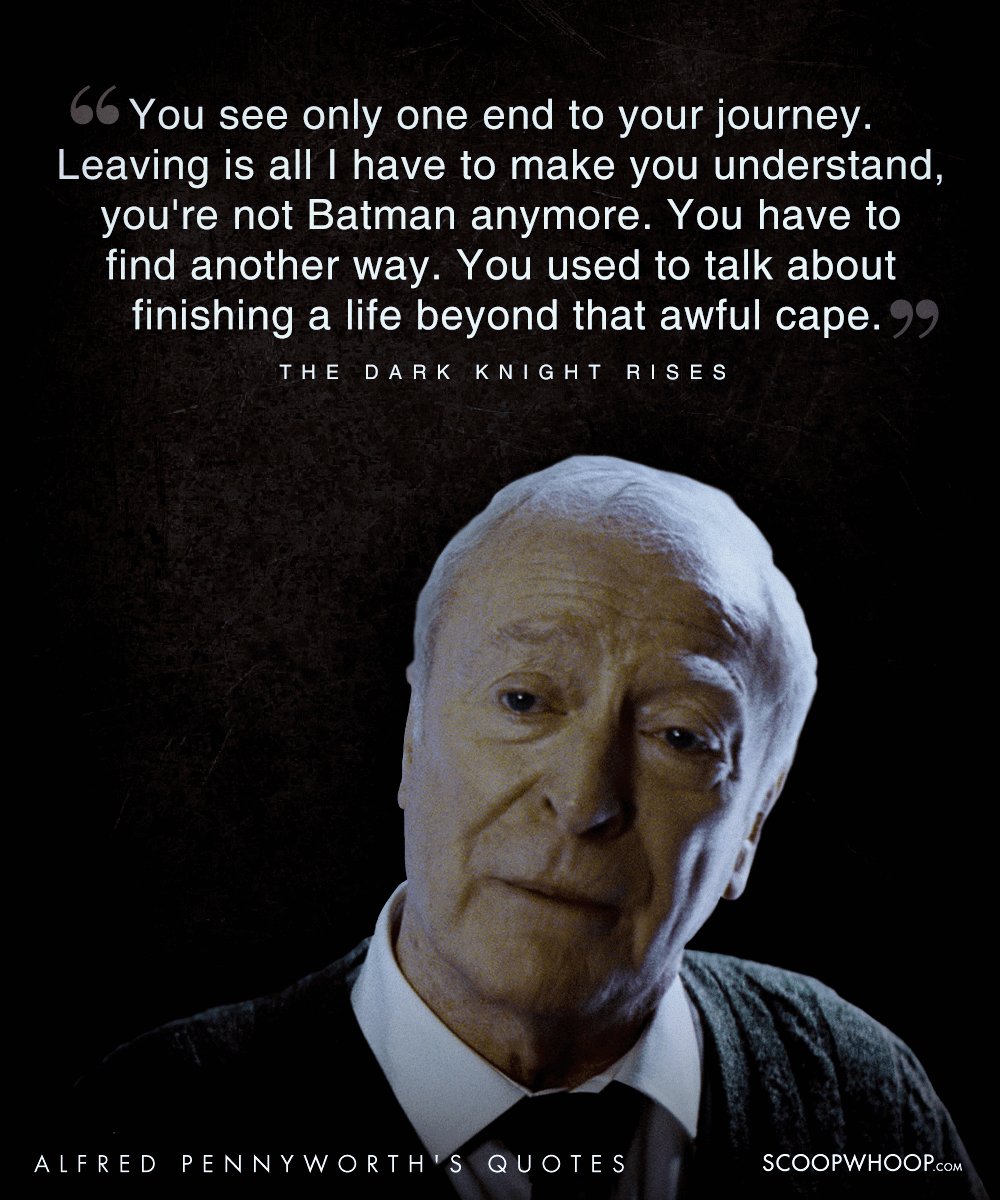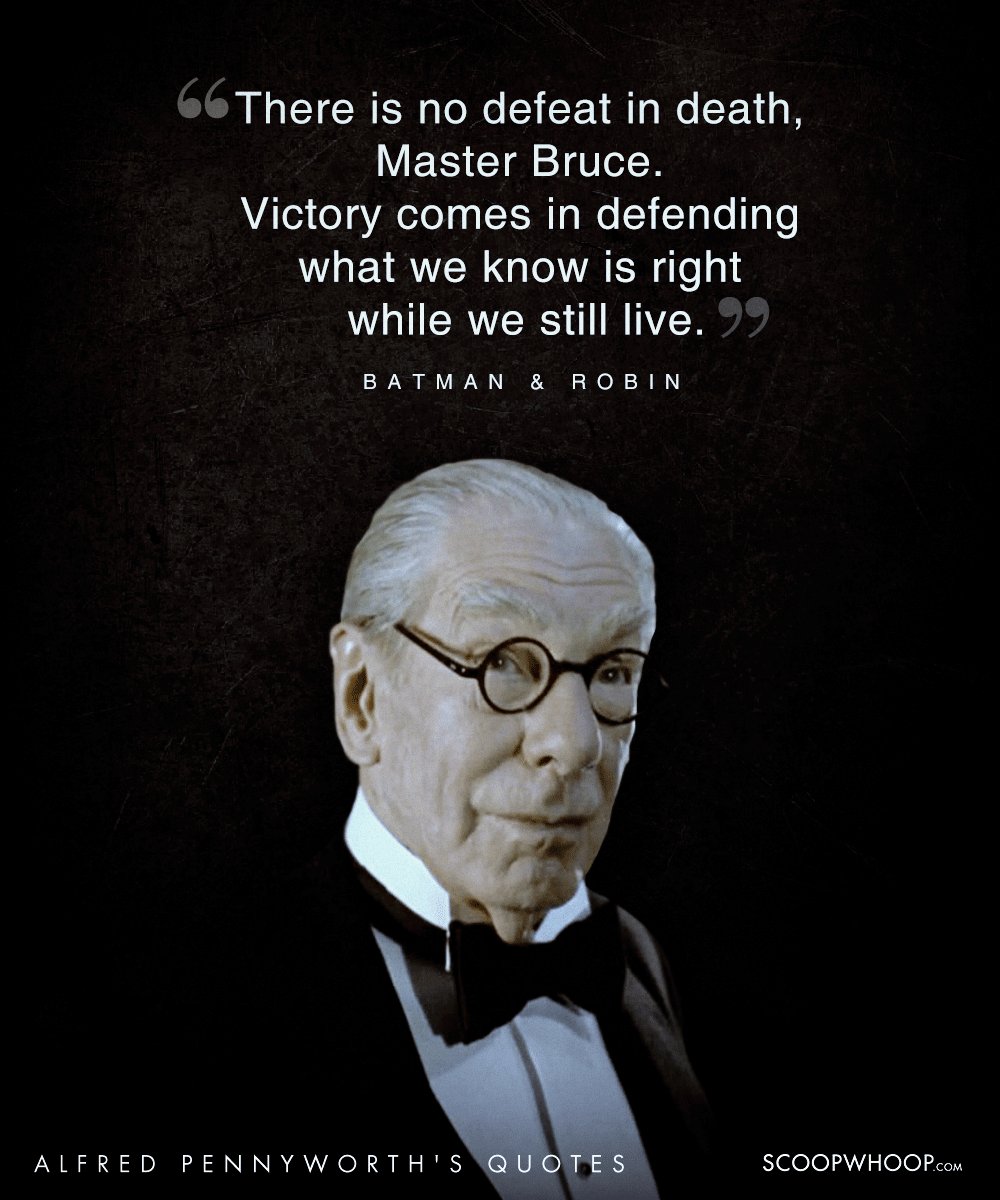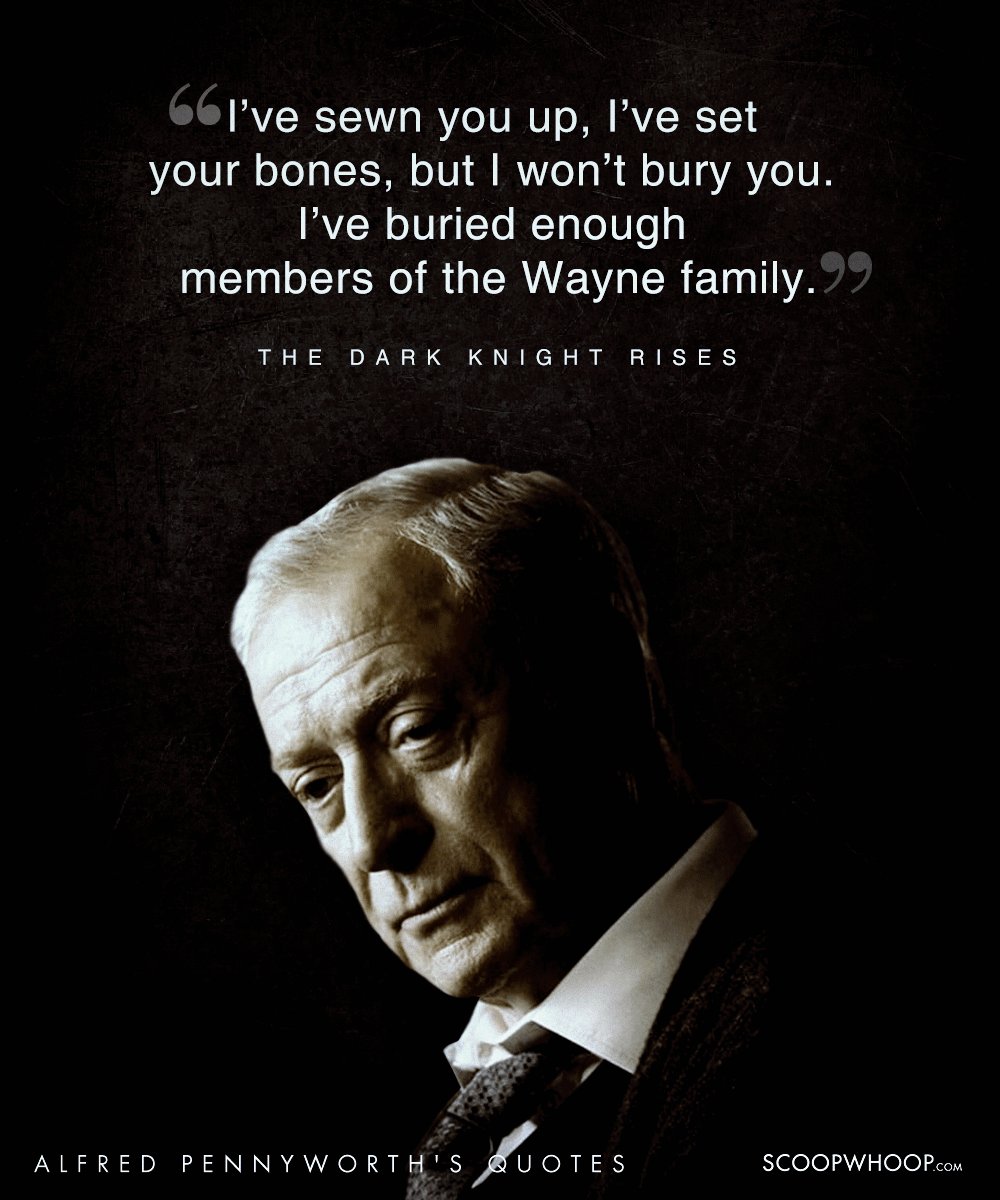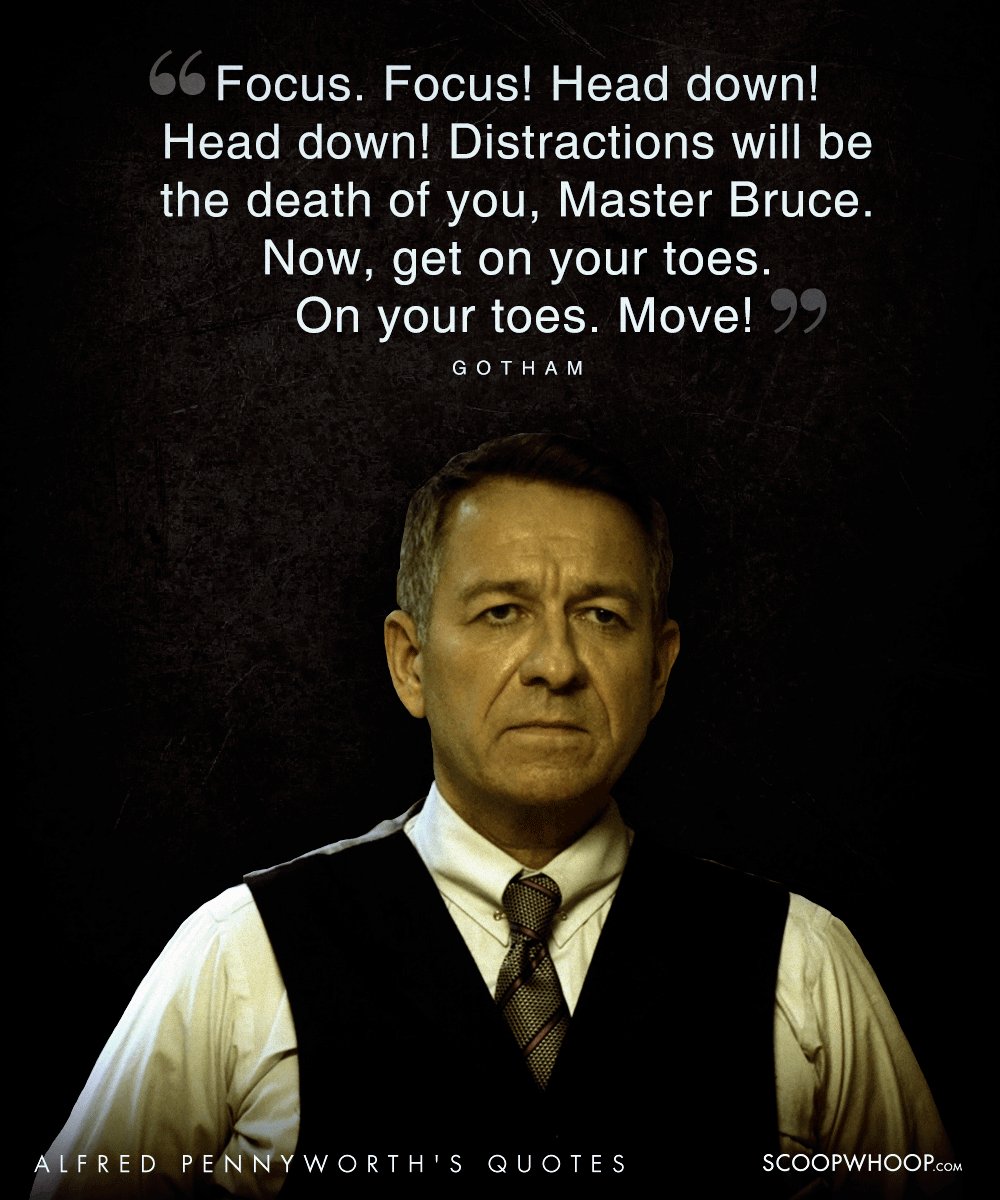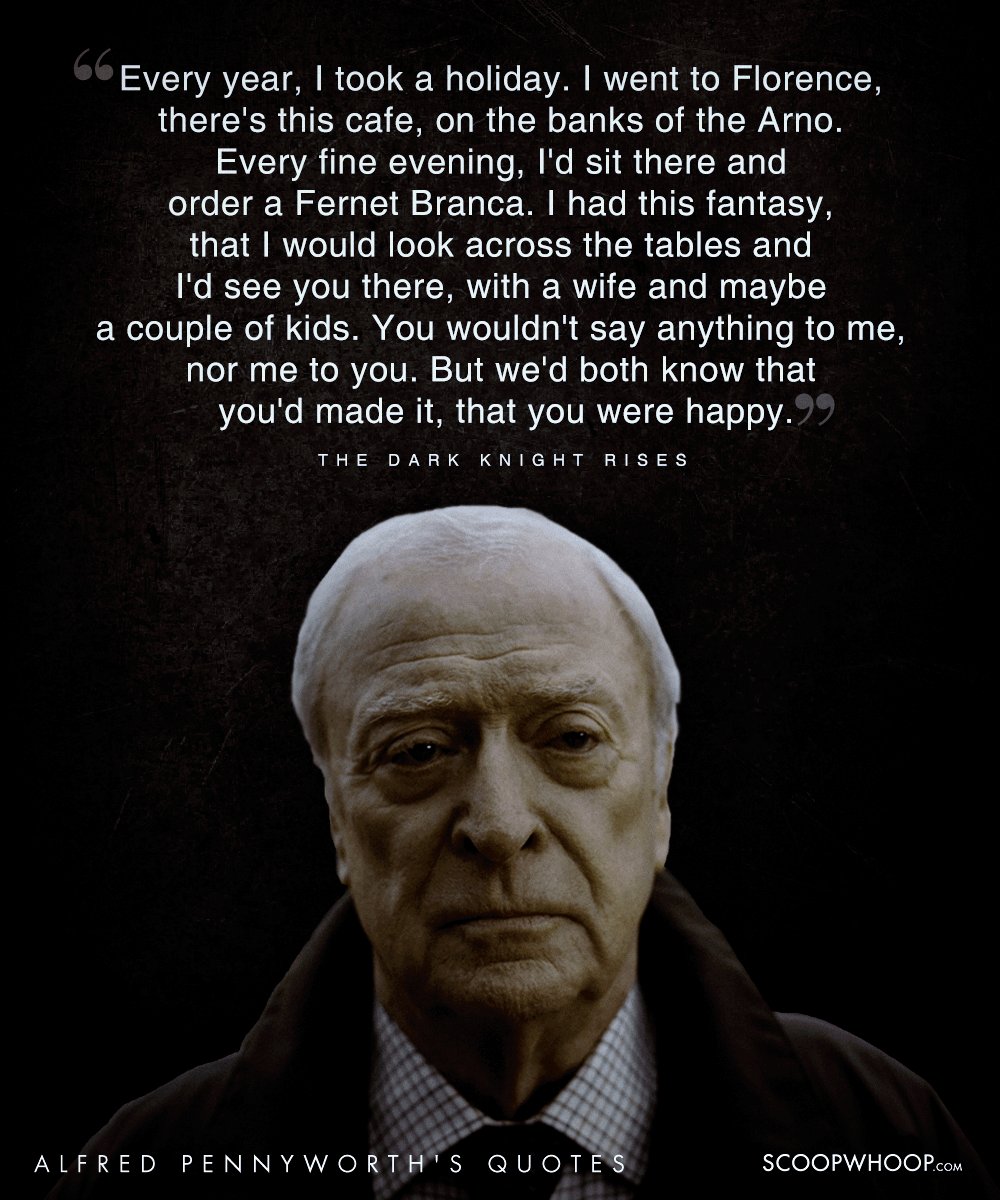 The world would be so much better if everyone had an Alfred in their life!
Design credit: Utkarsh Tyagi