The truth is that there is a lot of money out there. Unfortunately though, nothing good can be said about the systems in place that are in charge of keeping a check on how it's distributed. In fact, these confessions of the most lavish weddings people have been to on Reddit will make you a believer too. A believer of how much money people really have and are willing to spend, specifically for weddings.
Here, read on to know more:
1. "Went to a restaurant chain owner's wedding. Punjabi + Delhi. Mika singh came to the wedding. Too much decoration etc. So many dishes. I know my opinion doesn't matter because I'm not that rich, but it felt so extra and unnecessary. I've heard they spent more than 3 crore. "
2. "Recently, I went to a marriage + reception, stuffed myself during the wedding and then I couldn't eat during the reception which had a way better menu, never been so disappointed in me and my eating capabilities."
– Chaudsss
3. "Went to Subrata Roy's sons' wedding (yes, 2 sons and yes, the infamous Sahara guy). I was 9 and I'm sure there was lavish food but all I remember is seeing Govinda in a silver shirt stepping down from a helicopter and losing my mind (was a big Govinda fan, did not go up to him though). Greeted SRK & stared up at AB (I was in awe of how tall he was)."
– sadbong
4. "The most lavish wedding I had been to was of one of my friend's, whose father was a utensil seller, who used to sell his utensils on his cycle.
He must have spent 4 times his estimated wealth on his son's wedding. Nearly 200-250 people attended the wedding. It took 10 years for him to pay off the debt."
5. "This famous wedding planner in Toronto spent 500k Canadian on one of the most expensive Indian weddings here (not shaming by posting her name and she's really successful as a wedding planner now)."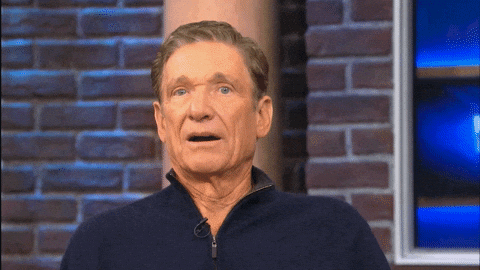 6. "I attended a wedding of a silver merchant's son. It had famous singers and actors coming for performances including Ranveer Singh and Farhan Akhtar? It also had Sukhbir, Hardy Sandhu and Honey Singh? People were getting foot massages while these singers were performing. A mujra was also performed on one of the days. They spent around 10 crore on the venue + rooms, the food, entertainment, clothes, jewellery was a separate expense. Each room had double occupancy and huge bathtubs inside. They also gave a huge gift hamper with Airpods to each room? There was also unlimited alcohol supply at more than 5-6 places including the wedding area 24×7. There was a separate party room on each floor which had food available throughout the day."
– nsfw-R·
7. "Went to a wedding worth 3-4 crore. Destination. It was chaotic and a drunken mess. Too much show of money. Everything was so choreographed. You couldn't do one thing without a photo or anything. Or god forbid, come anywhere in front of the bride. Marriages should be happy and cheery. But this one was was all transactional."
8. "Went to a Sindhi wedding last year and was shocked to see all the extravaganza there. From the food and drinks to decorations, everything was so extravagant for me. I felt so underdressed compared to everyone else at the wedding, LOL."
9. "Friend's sister (ordinary wealthy) married insanely rich guy in Thailand. Chartered flights, all the friends got pre-wedding presents of diamond polki, precious stones and gold earrings, plus goodie bags, 5 day extravaganza in a high end resort, plus lavish entertainment of guests, meals in the best restaurants, tours around the islands, chartered yacht for parties and just fabulous over-the-top food and drinks. Each guest must've spent a mini-fortune on their outfits and accessories."
– faux_trout·
10. "Went to one in 2016. An India's Got Talent contestant had come to perform along with some other people. There was this Caucasian girl sitting on a stage-like-platform playing violin and there were some other similar Caucasian performers too (my dad told me they were from Russia and neighbouring countries and owing to poverty in those regions, they come here for such gigs). I remember seeing a ton of fancy SUVs and sedans being parked near the wedding place. I had never seen so many different dishes being served before (was only accustomed to seeing paneer and chole). Pizza was there too."
11. "My brother's a Malayali married to a Sindhi. The wedding was a fusion event, spanning five lavish days. It was held in high-end 5-star hotels, and every guest had their room booked, with expenses like room service and makeup artists fully covered. The contrast to the typical South Indian weddings was striking, with music, alcohol, and an abundance of food at every turn. We get a Sadhya, that too vegetarian. Even our attires for the pre-wedding functions were arranged for, and the wedding itself was attended by around 2000 guests. It was an expensive affair – and loud! Which is why I don't want more than 20 people at mine."
– -Awaari-
12. "Attended a wedding in Oman, of the biggest plastic household products manufacturer. The entirety of Shangri-La was booked which had approximately 300 rooms. It was a 3 day event, where the food was from the Bride and Groom's favourite places in Bombay. So, they had invited chefs and the staff of a particular restaurant they liked to Oman and made them stay there for 3 days."
13. "A couple years ago (10-15), when I lived in Mumbai, I was lucky enough to tag along with my cousin to attend such an event. The concept was a bit bizarre to me, in the sense l was attending and I didn't even know anyone personally. My cousin's partner couldn't make it so he took me along.
It was wild. It was literally like a movie/Netflix Indian-wedding-show. I cannot remember clearly but it was a fancy banquet hall. Or might have been a hotel. The entrance was lined up with rows of Rolls Royces and Bentleys (someone later told me that all of them belonged to the family and it was a prestige thing parking them at the entrance). Lots of interesting food from all over the world and live food counters. Servers dressed up serving pani puri with vodka and god knows what else. There was a whole Bollywood dance routine that was professionally choreographed by someone in the industry. The dancers were the ones who danced in the movies, so not your regular dance troupe. We were in and out in perhaps 2 hours maybe. I later found out that this lavish over the top affair was just the Sangeet."
Max opulence.