My father is a deeply patriotic man.
For him, 26th January, 15th August and 2nd October aren't merely holidays. Nor are they dry days or a chance to take a long weekend off from work. He takes these days seriously. It's a rare sight for us to see the man who is usually obsessed with his work, sitting at home and smiling. 
He has a fixed routine for these three days. Especially, 26th January. And he's stuck to his routine for as long as I can remember. Trust me, I'd know. For I've been participating in this routine since I was a child! 
Every year without fail, he watches the Republic Day Parade. Preferably, live at Rajpath. If not, at home, on the tele. And he makes sure his family does the same. As a child, I'd be really annoyed. Why did I have to wake up early in the morning, that too in Delhi's freezing January winter to watch this, year after year? But soon, sometime around 10 or 11 years of age, I started taking an active interest in the Parade. 
From then on, I'd be the one waking everyone at home, eager for the entire family to sit together and watch this glorious celebration of our nation's strength, diversity and pride!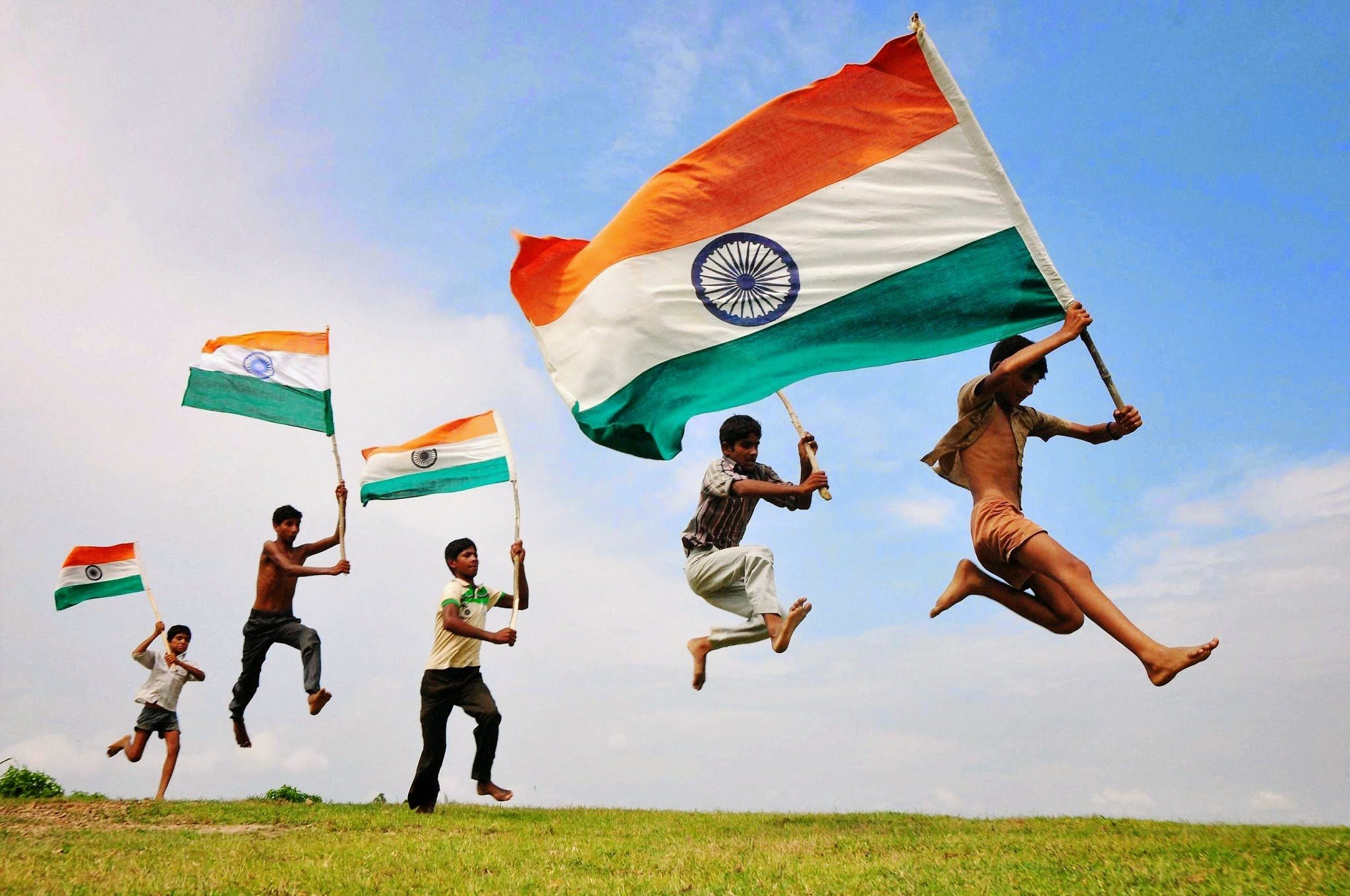 Unfortunately, for most of us today, it isn't the same anymore.
This is the 68th Republic Day for India but for most of us, it's just another holiday. An excuse to call in sick at work on Friday and get a 4-day long weekend. Or, a dry day for which we've already stocked alcohol at home. If nothing else, it's a chance to go shopping at the mall, have a nice lunch and generally, make merry. 
While there's nothing wrong in having a great time on a day off from work, isn't it even mildly upsetting how casually we've taken this momentous day? It isn't 'just another' holiday. It's a National Holiday and rightfully so. On this day, back in 1950, India's Constitution came into force. It's on this day, 68 years ago, that India fully became an Independent Republic. 
Isn't passing this day as merely a holiday being totally ignorant?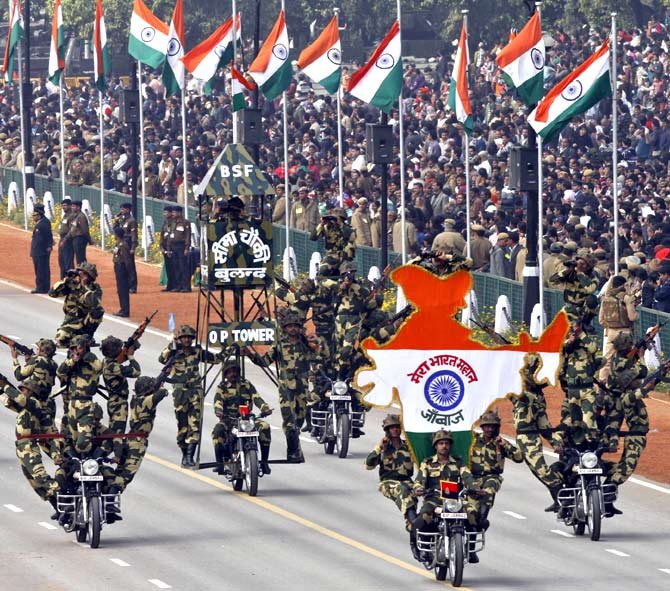 I still love watching the Republic Day Parade.
I'll admit, I haven't seen it live in a few years now but I've been religiously watching it on TV. The excitement I felt as a child watching our fighter planes zooming in the sky or our armed forces parading down in all their glory, it's all still there. My chest swells up in pride when I watch our nation's biggest treasure walking down as shining examples of courage and conviction. 
I've always loved watching the Jhankis. These aren't just tableaus from different states. They're a colourful representation of our culture and a beautiful representation of our unity in diversity. As a child, I'd eagerly wait for Punjab's jhanki, my obvious favourite since I hail from that part of the country, and dance in front of the television, aping the steps of those on TV. I may not do that anymore but the sentiment remains the same.
Why is it then that I don't see the same sentiment, the same pride in the young generation of today? Why aren't we celebrating this day the way it is meant to be celebrated? 
Where is the excitement?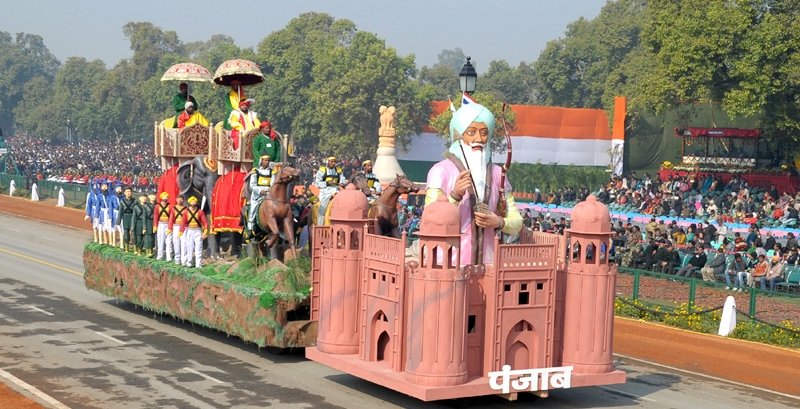 I won't be surprised if most people don't even know much about this celebration.
For instance, did you know that Crown Prince Mohammed bin Zayed Al Nahyan from UAE was going to be this year's Chief Guest? Or that Queen Elizabeth II was also a Chief Guest back in 1961? 
That Republic Day is an important part of our country's existence is a given. But it's also an opportunity for us to not just show our love for our nation but also to pay reverence to our defence forces. 
Most importantly, it's a day for us to take pride. Pride for being an India. For being a part of an Independent Republic. 
Instead of using the day off from work to sleep-in late, isn't it important, if not necessary, to wake up on time and take part in the celebrations? Stand in attention as the National Anthem plays. Feel the love for our country. 
You'll have many more days off to catch some extra hours of sleep!
Back in my childhood, Republic Day was totally different.
The mornings would be full of frenzy. Rushing to get ready on time. The tiranga in our hands, Bharat Mata in our hearts!
Not just would most families watch the Parade, soon after, there'd be discussions around it. While the adults would talk about the guests present, the folk performances etc, the kids would sit and marvel about the planes and tanks. 
Today, while some people don't even realise when the parade gets over, the others are busy whining about bars and restaurants not serving alcohol. The others are already at the nearby hill station, enjoying their trip, far removed from any thought around the country. 
As anyone who's spent his/her childhood in simpler times, it's certainly a sad scenario.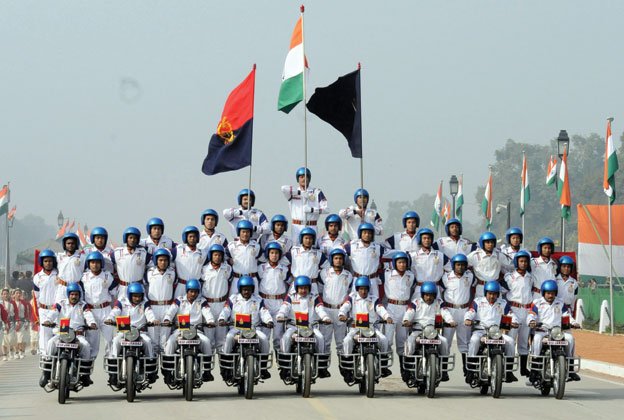 This isn't about Nationalism. This isn't about proving one's love for the country either.
Watching the Parade on TV doesn't maketh a patriotic man for sure. Neither does missing the celebration make you a traitor. 
One's patriotism is for one's own self to decide. 
This is about celebrating a momentous occasion in the history of our country. The country that is our identity on the global map. The country's where we live, breathe and exist. The country that's given us so much. The country where we were born. Where we earn our living. 
It's about celebrating our country.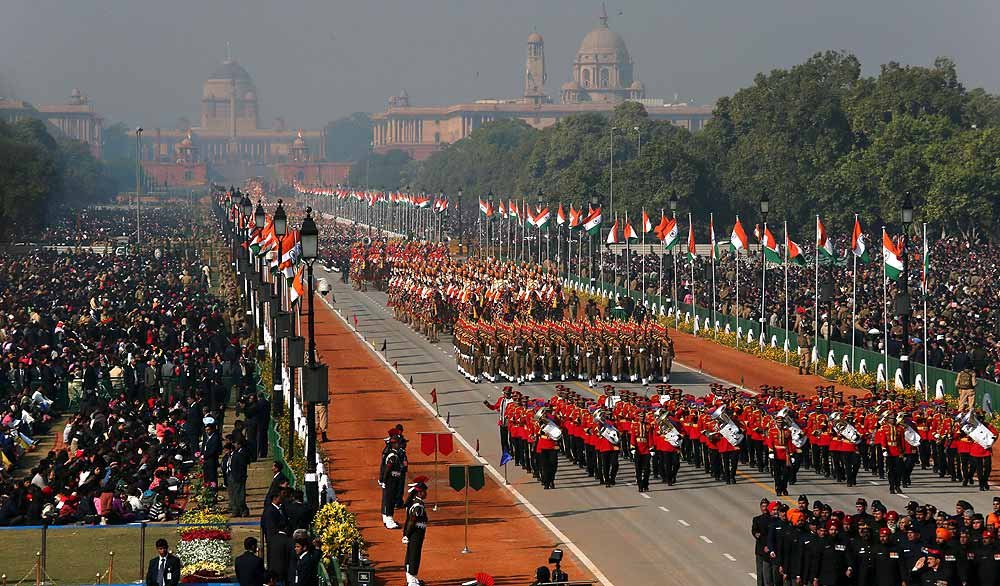 The Republic Day isn't just another day in our country. It isn't just another holiday. 
It deserves a celebration. Surely a few hours of sleep are worth the sacrifice!