In an age where pretty much everything is computerised, especially the mass production of goods, Royal Enfield is doing things a little differently. Carrying on an age-old tradition, the legendary bike company still uses real life painters to adorn their fuel tanks with some hand-painted goodness. In fact, they were even nice enough to put out a video demonstrating the process in which these tanks are painted.
The painters have been doing this for over 15 years, and have become so precise with their brush strokes that their tank designs are consistently flawless and are never rejected.
The unique handcrafted build and the instantly recognisable pinstripes are an integral part of the machine, and they're also the reason the bike is such a beloved part of the Indian community. The arrival of vinyl and vinyl cutters hailed a transition from using painters to using machines, but the Enfield community still uses these steady-handed painters, something that's a pleasure to watch.
Simply watching one of these tanks being painted, with its slick design, authentic production and sheer passion makes you want to get one of these bikes yourself.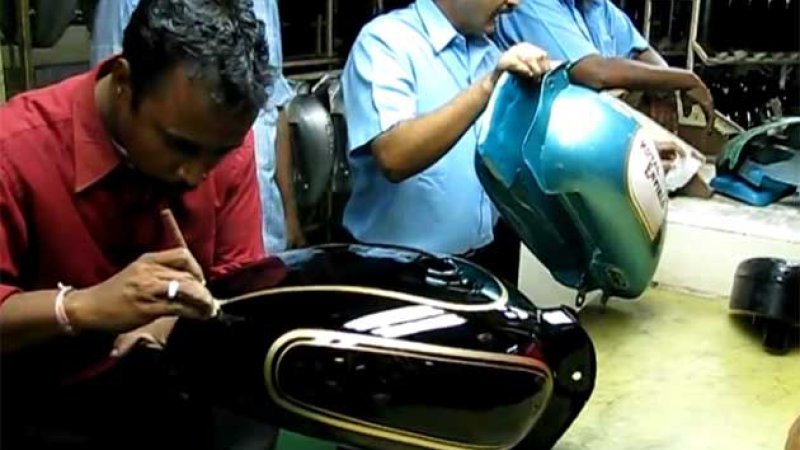 There's something strangely heartwarming about knowing that your favourite bike-makers still put so much effort and heart into making their machines. A human touch can put so much more into your brand and image than an automated brush can.
Watch this video by Royal Enfield from their Chennai plant, demonstrating and explaining how this artistic magic is weaved so professionally and beautifully.