In association with
Royal Stag
Life is nothing without dreams. And if your dreams don't scare you, then they're not big enough. Seagram's Royal Stag has always inspired us to chase bigger dreams. And with it latest campaign, the brand is adding a global outlook to its philosophy — Make It Large. 
The powerful new campaign is motivating us to achieve our goals with global icons coming together to put out a thought-provoking message. Ranveer Singh, Rohit Sharma, Jasprit Bumrah, Kane Williamson, Kenyan footballer McDonald Mariga Wanyama, Diva Dhawan and singer Youngohm are all asking us the same question, 'Can a world that thinks large, ever be small?' Never!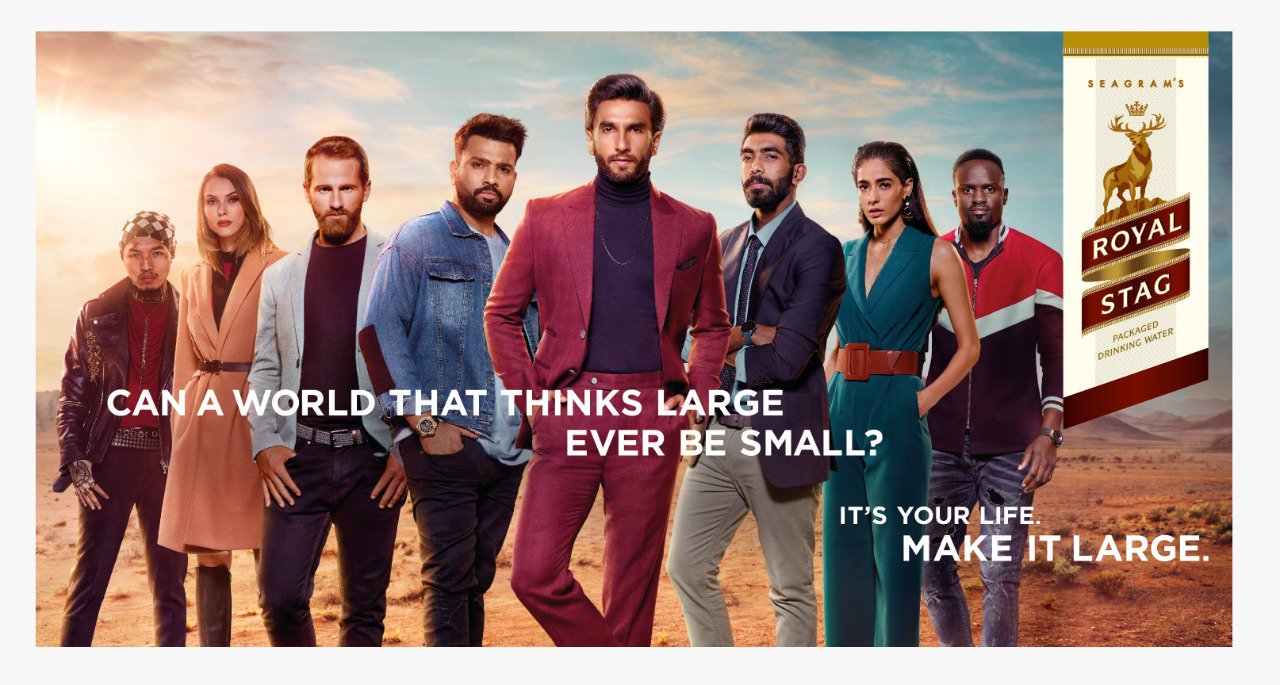 For the campaign, Seagram's Royal Stag has pushed its own boundaries as global achievers from across fields, nationalities, ethnicities and gender to instil the spirit of #MakeItLarge. The brand has in fact also come up with an inspiring film that talks about how the pursuit of success has no boundaries and that large is limitless. Check it out here. 
The new campaign is an ambitious project conceptualized by Ogilvy India. The film which has been shot across four countries, has been directed by German director Julian Ticona Cuba, in partnership with Estonia based production house, Münchhausen. 
With the world reeling under such hard times, this campaign has a special relevance. This is the time, when we all need to believe in ourselves. Because a world that thinks large, will emerge even stronger in these trying times.