The carefully chiseled and glorious idols of Durga are a vision of their own. Yet, little credit is given to the makers of these magnificent and colourful sculptures. 
In an exclusive Indian Express interview, Samir Pal, Kumartuli's oldest idol maker, endeavours to bring into light the lives of these sculptors and painters.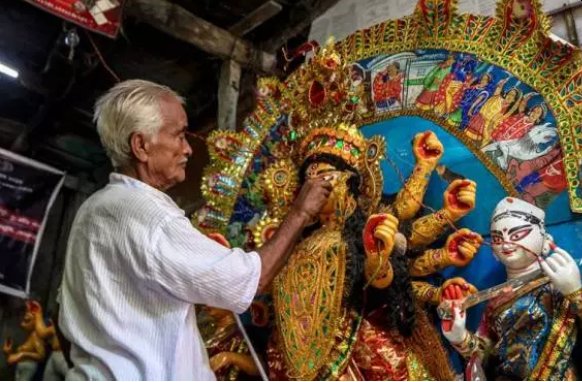 Kumartuli is a famous sculpting hot-spot and traditional potters' quarter in northern Kolkata, providing supply for not just Indian festivities but also exports them.
73-year-old Samir Pal has been in this profession for almost 55 years now. Under the guidance of his maternal-uncle, Ramen Pal, another renowned idol maker, he learnt the art of sculpting.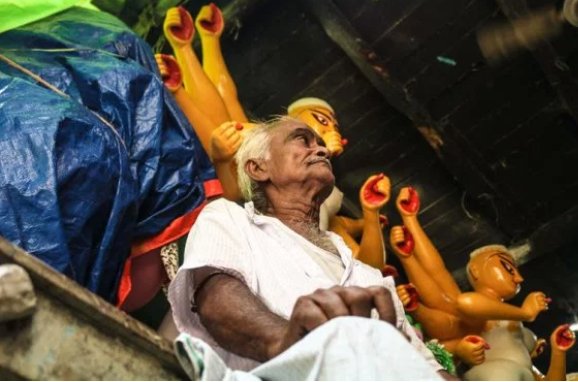 Pal's art has been shipped to Canada twice, and it elates his heart with pride that the idols he sculpted are being worshiped across borders. This is what makes him want to stick to his profession till he's alive.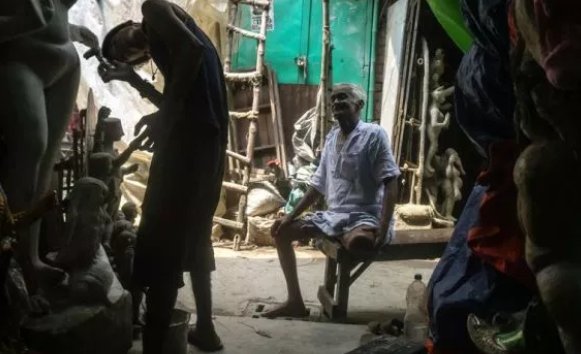 While a lot of traditional sculptors have passed away, there remain only a few, including Pal who are now contributing to this profession.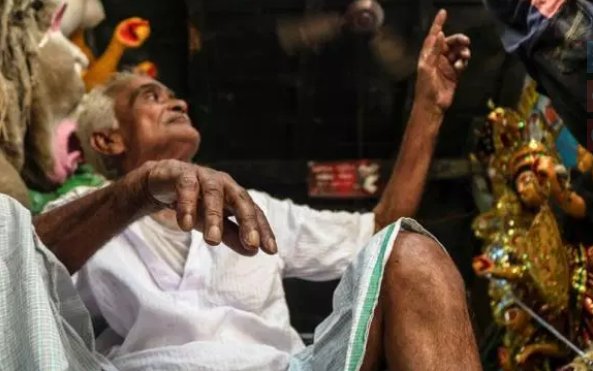 According to India Express, Pal has travelled across India including Bihar and Uttar Pradesh, that indeed helped him perfect his knowledge of the profession. His travel has helped him distinguish between different types of clay.
With changes in people's tastes, artists now-a-days get more space to experiment with their work.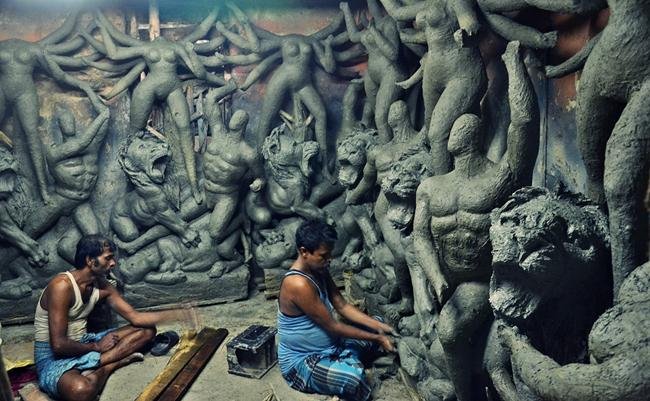 With his hard work and earnings of almost 55 years, he has built his own two studios, as he told Indian Express.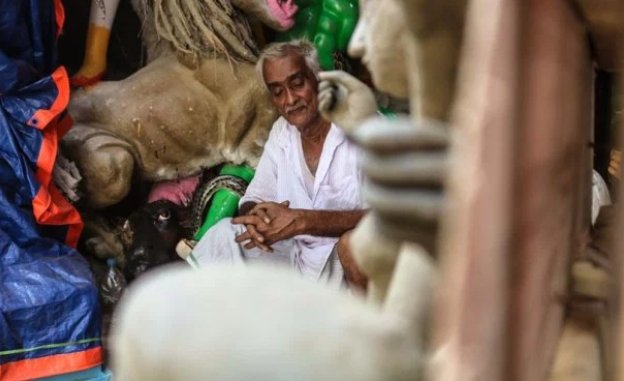 According to Indian Express, the shepherd's statue along Bardhaman-Arambagh bridge and the dinosaur at the Science City, in West Bengal are also the creations of Pal.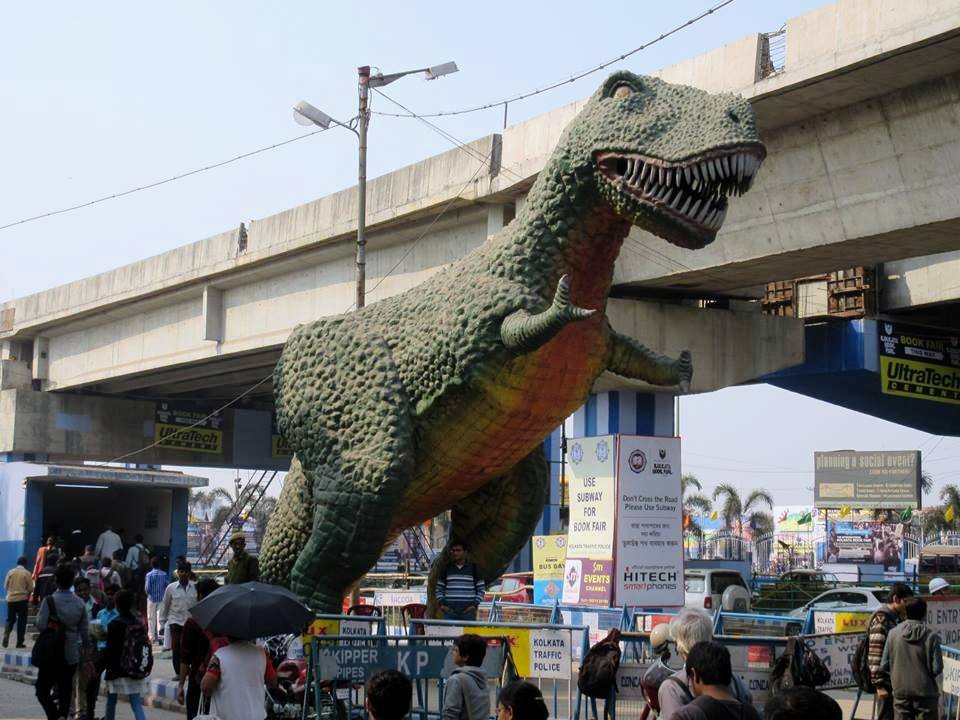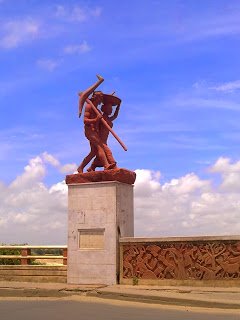 As his pictures and art are doing rounds on the internet, Pal has become a familiar face among the netizens.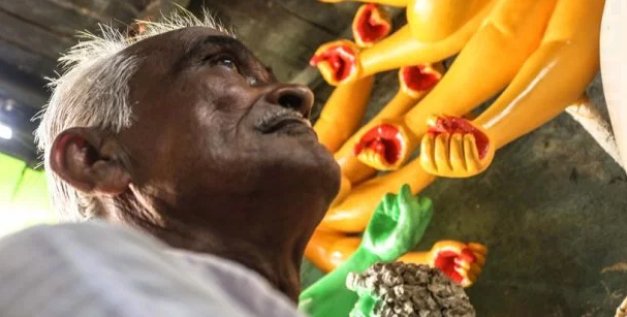 Here's to celebrating uber-talented desi artists, who have dedicated their whole life to a certain profession.