Indian poet and lyricist Sudarshan Faakhir remains one of Indian cinema's most renowned ghazal writer, whose songs even won him the Filmfare award. His nazm, Woh Kaagaz Ki Kashti (beautifully sung by Jagjit Singh), is a classic that even today arouses the same emotions as when the song was first released. 
However, there was far more to Faakhir's genius that just the 'popular tracks'. He was one of the few poets whose every verse was carefully measured, so that each track falls into a near-perfect rhythm, while also be easy enough to understand. Here are some of his most beautiful shayaris, on love and friendship, that give us a glimpse of his talent: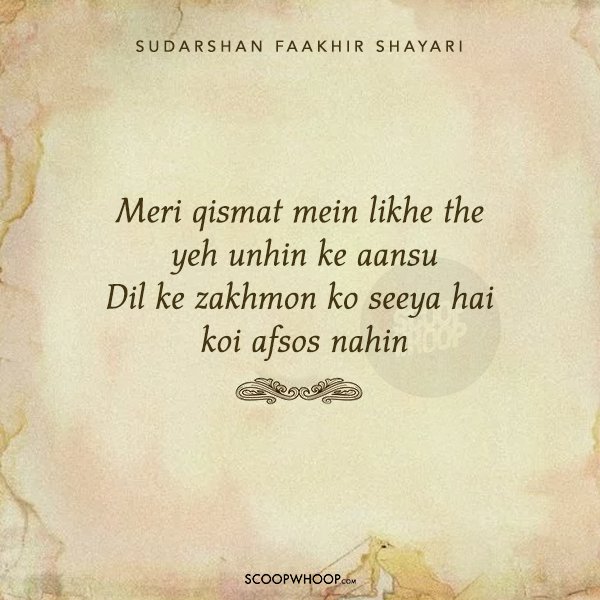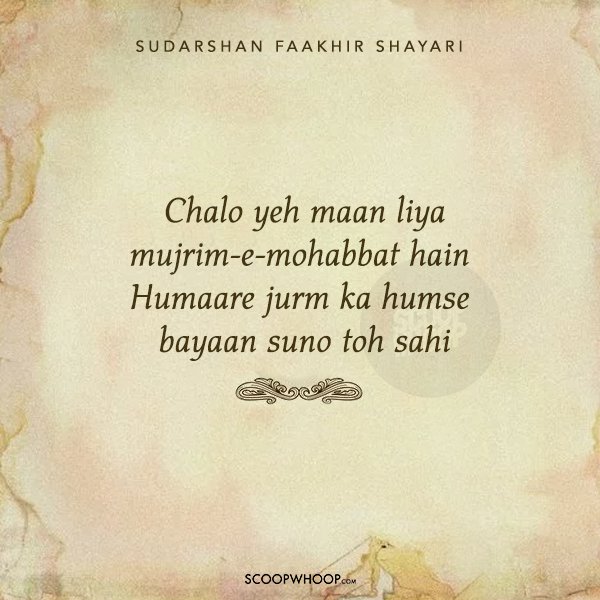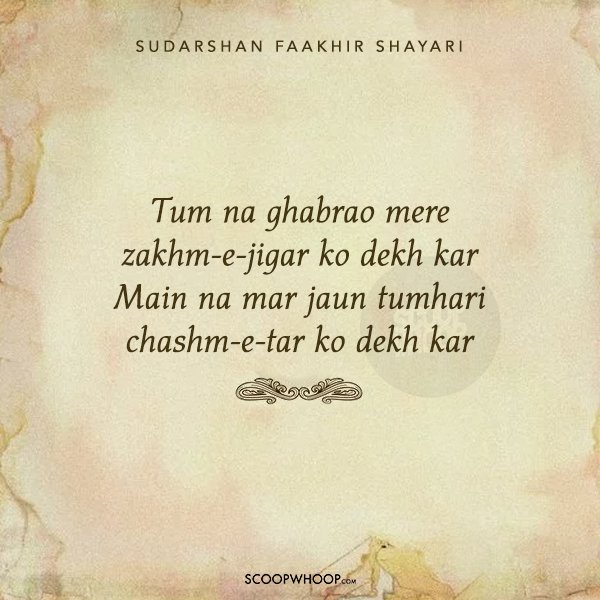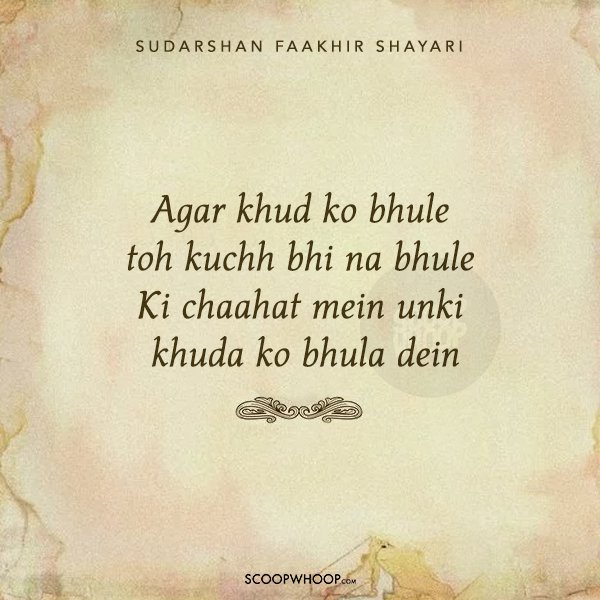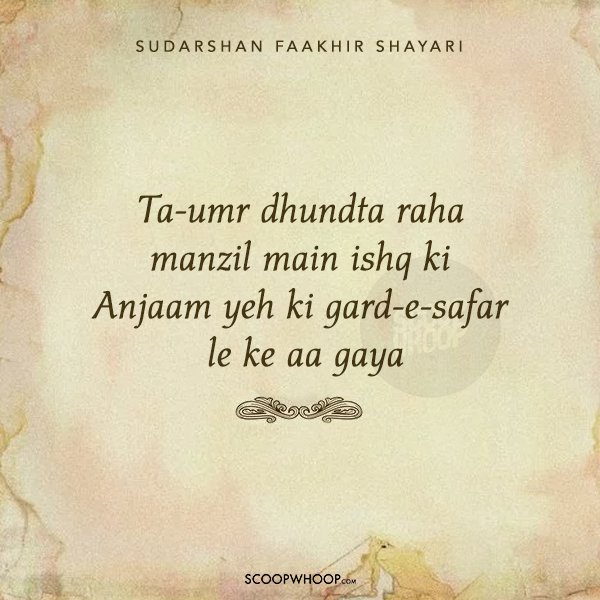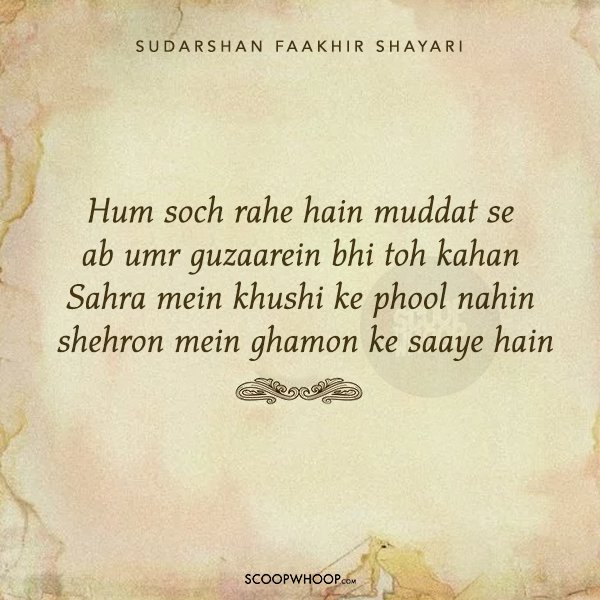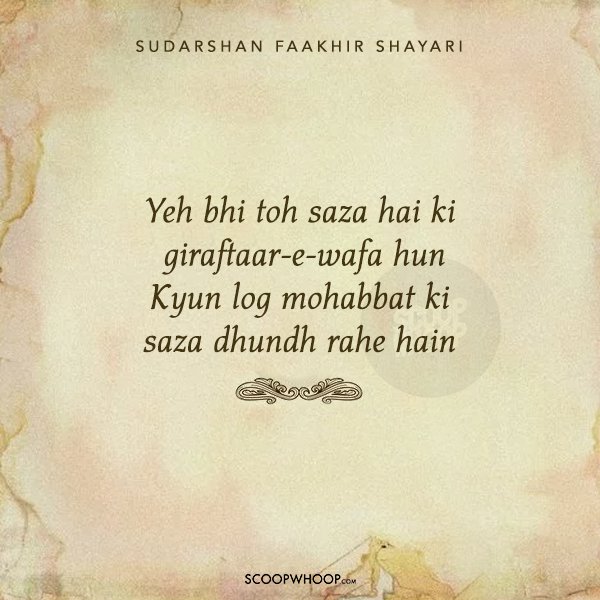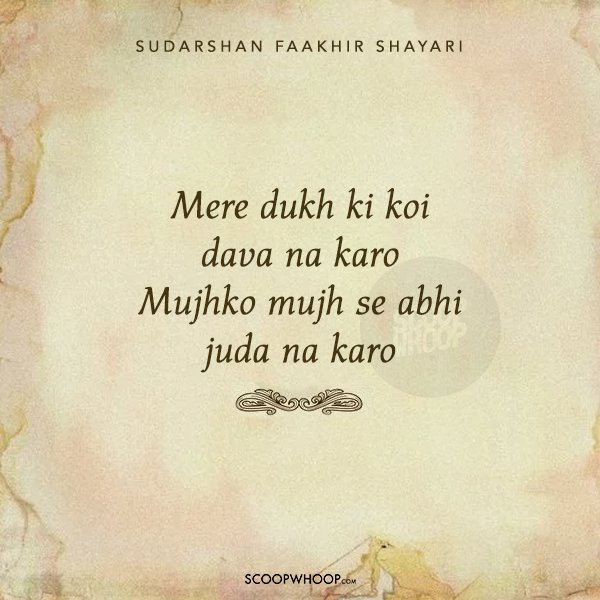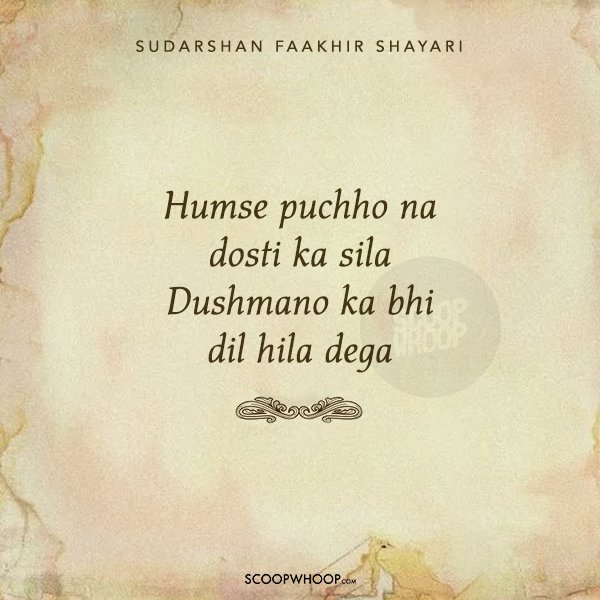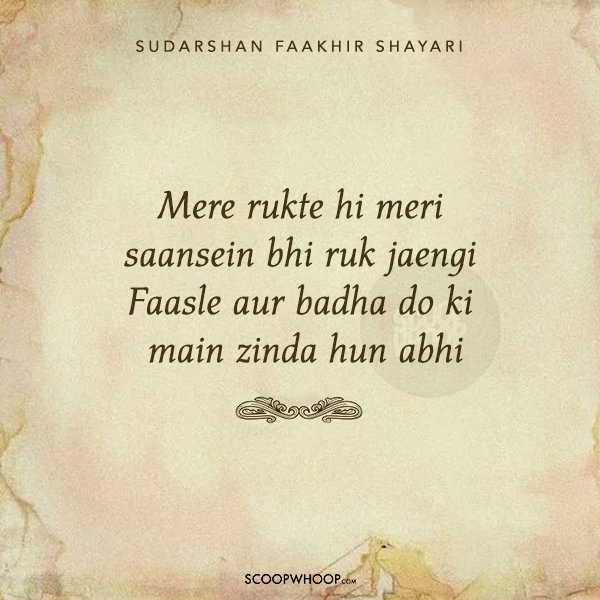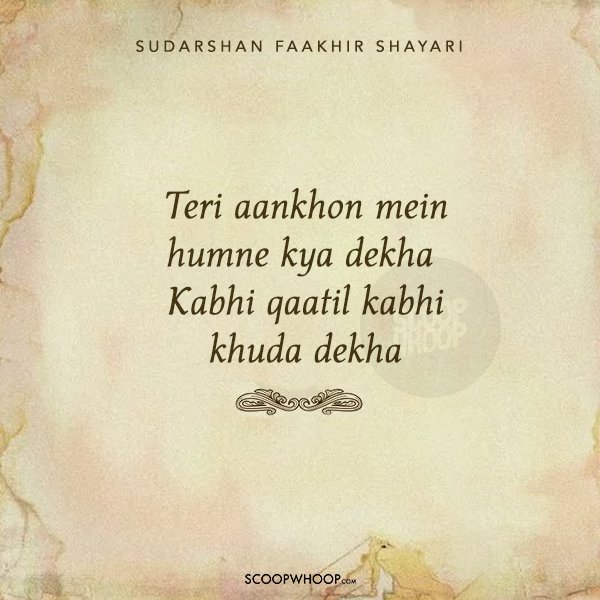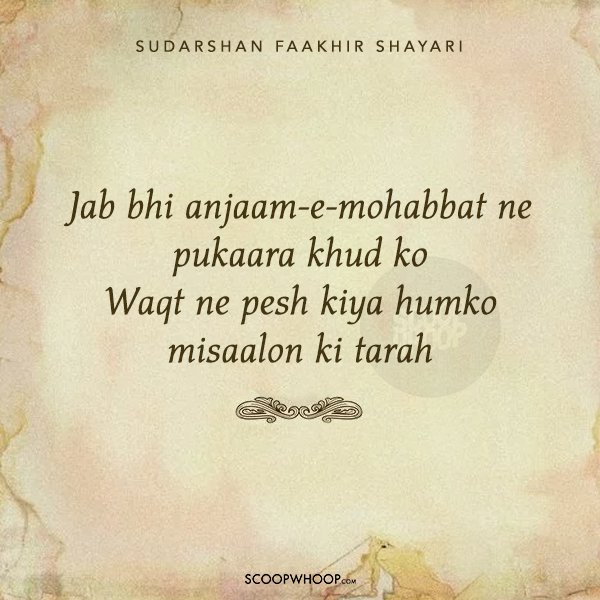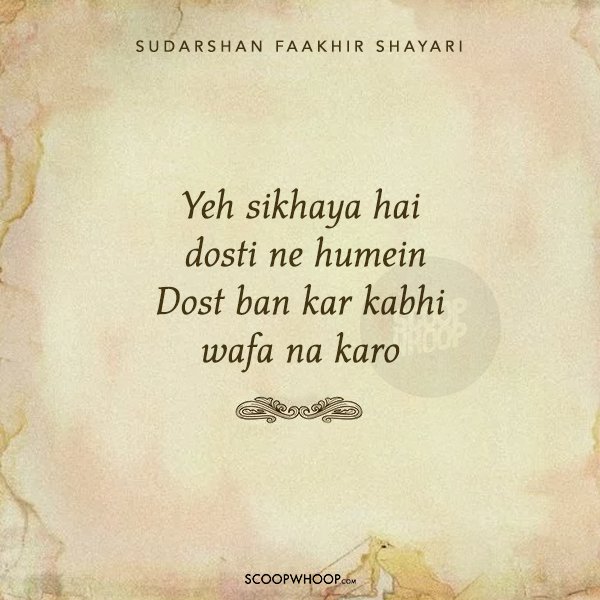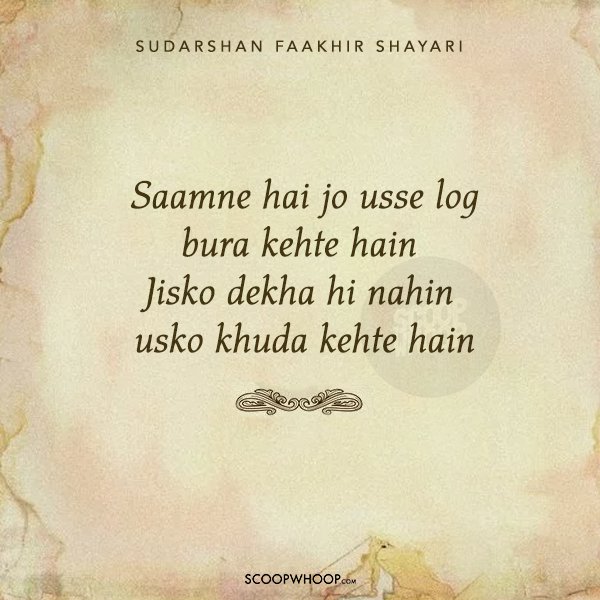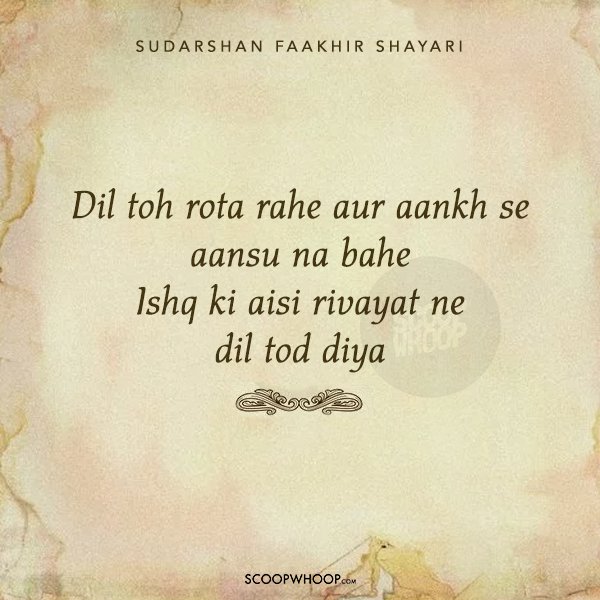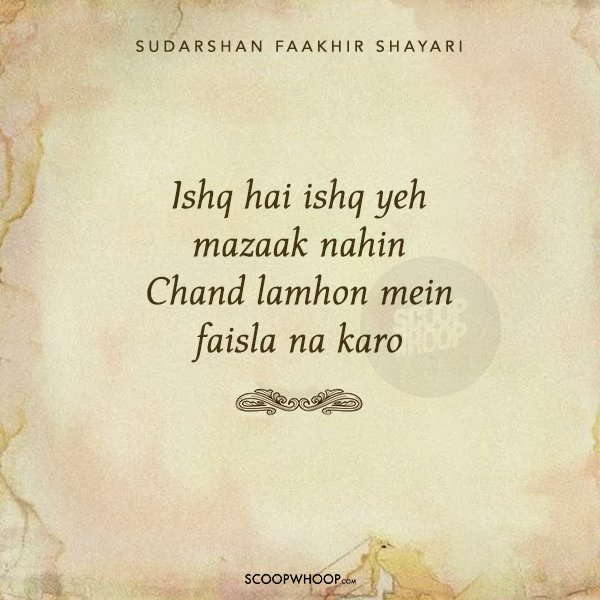 Design credits: Lucky Mehendiratta
Stay updated on more such shayaris at ScoopWhoop.com.