Trusting someone is as difficult as dealing with lost faith. While many people are lucky enough to trust their close ones without hesitation, some of us have to deal with the process of losing faith due to something unfortunate. 
In the midst of all the drama, we found some shayari we can depend on, no matter what.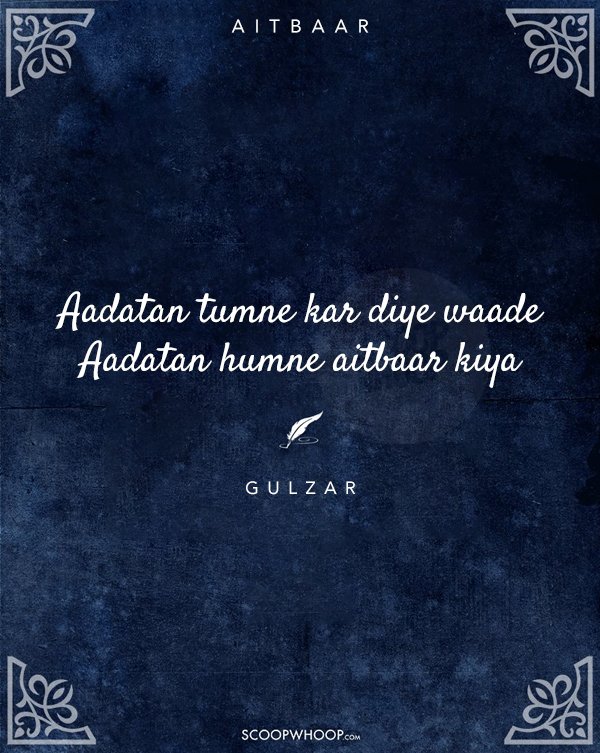 Aadatan: Habitually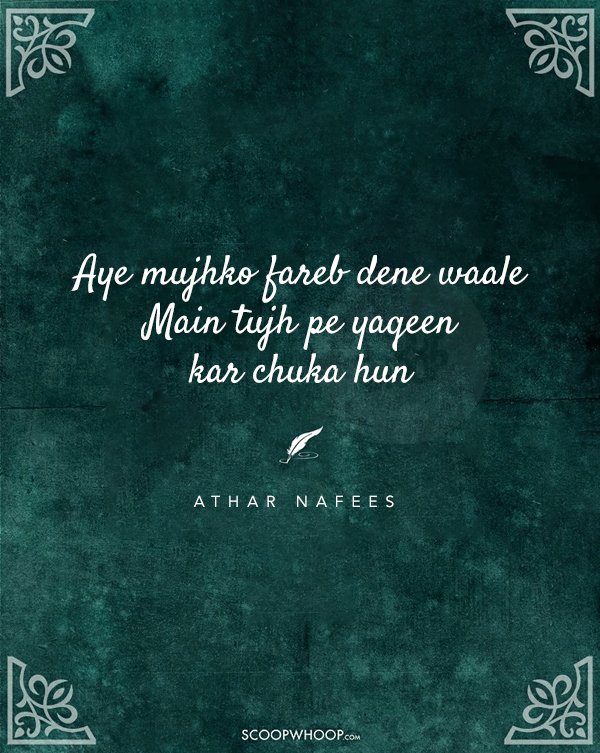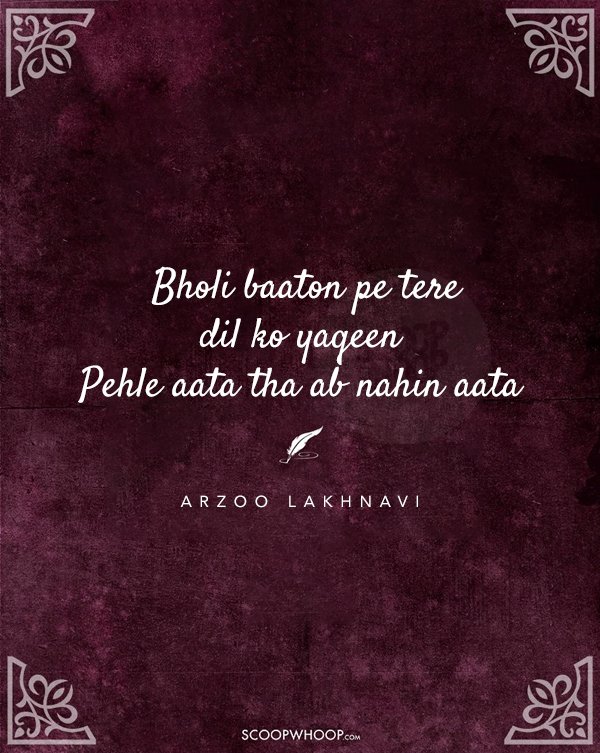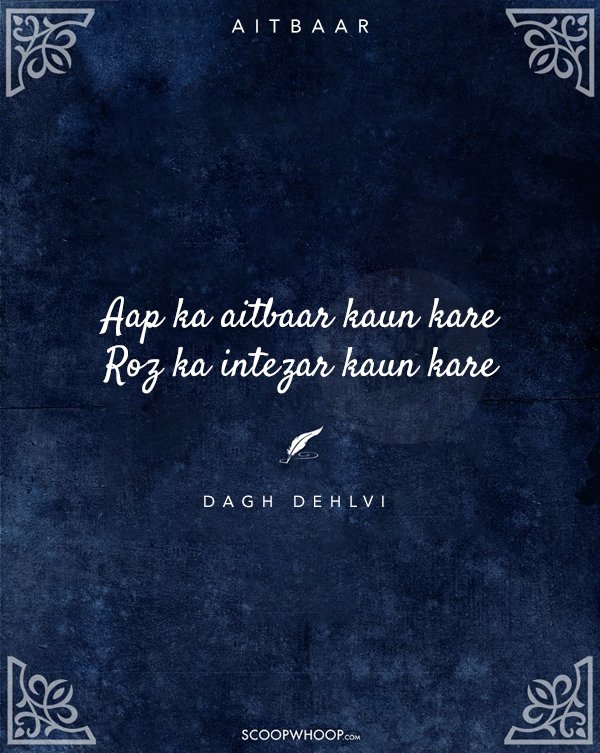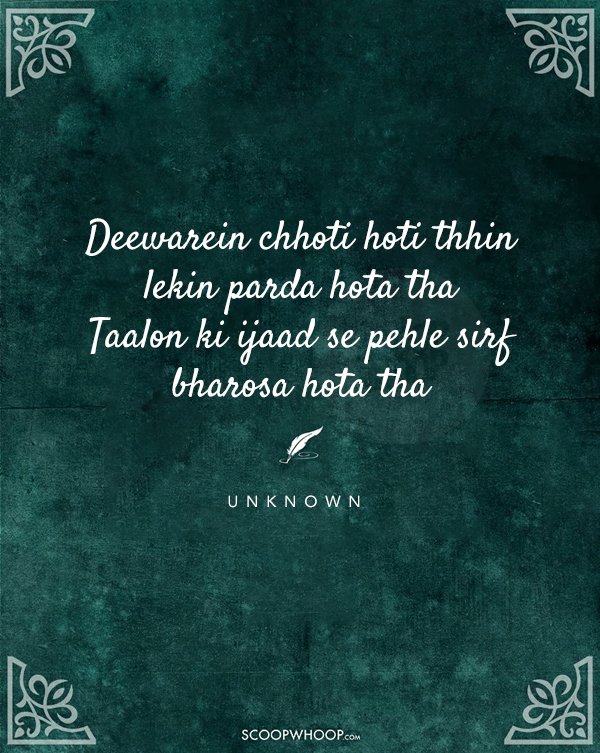 Ijaad: Invention/Creation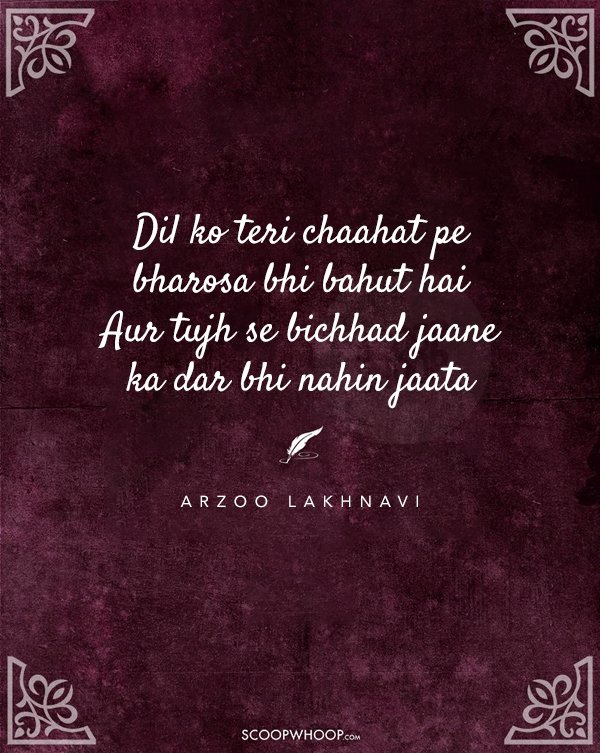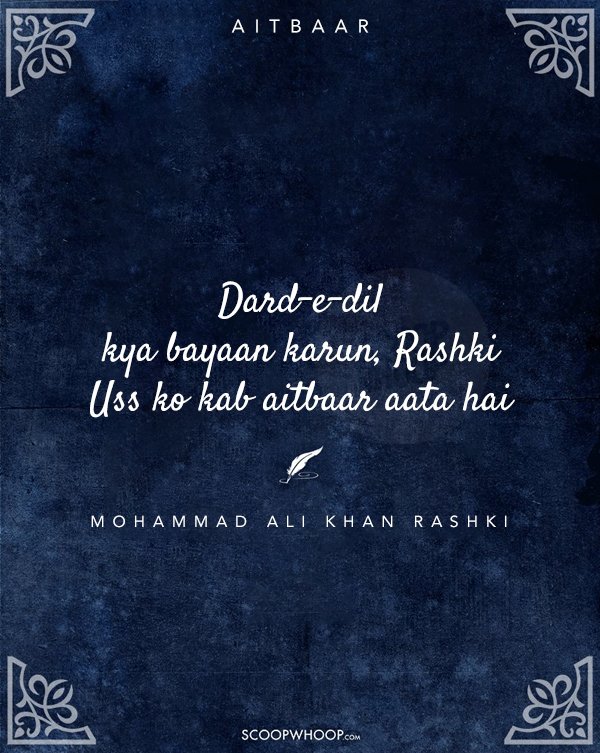 Dard-e-dil: Heartache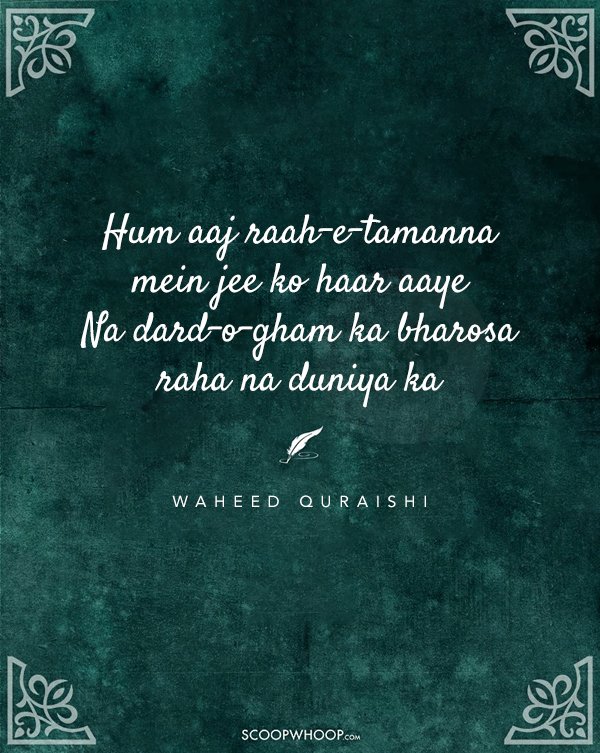 Raah-e-tamanna: Way of desire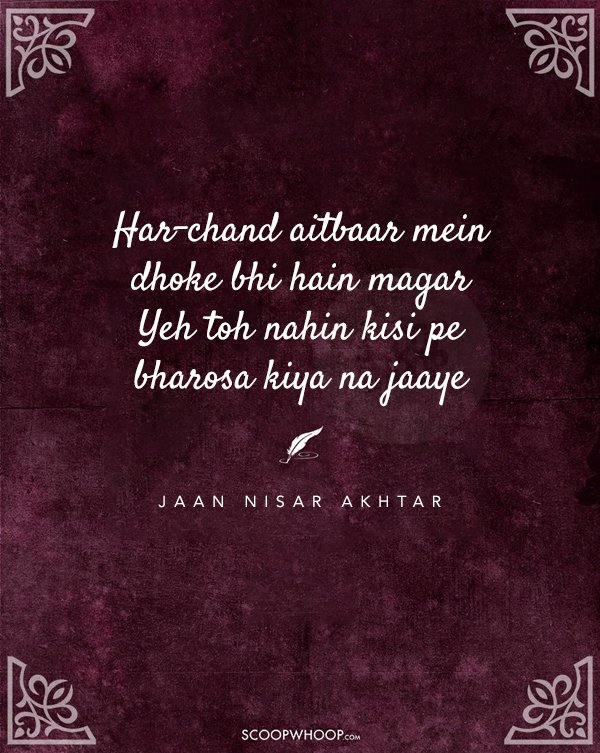 Har-chand: Although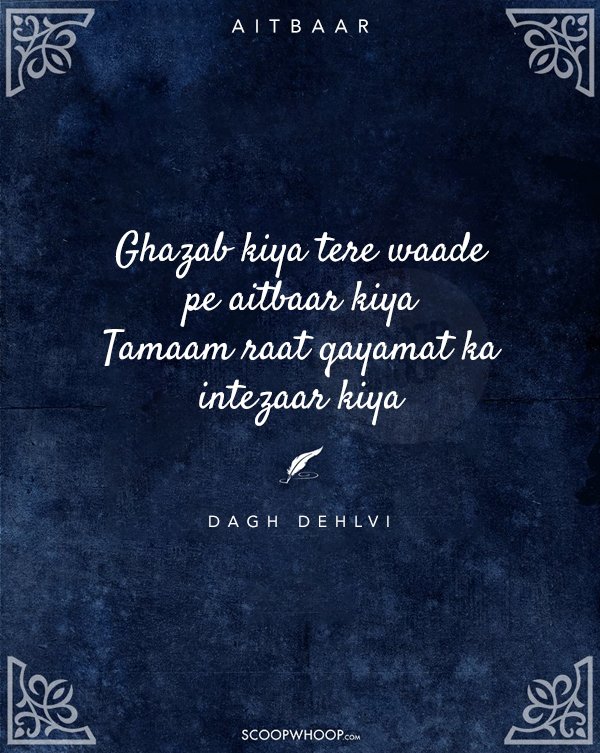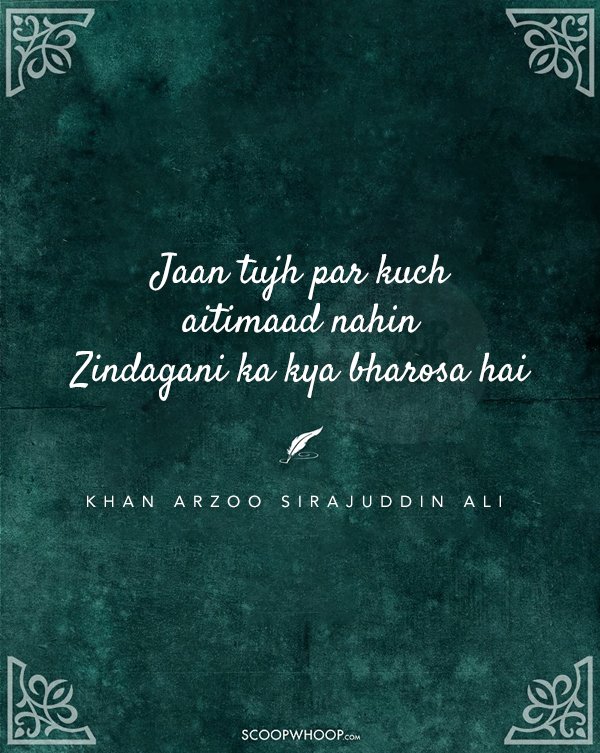 Aitimaad: Faith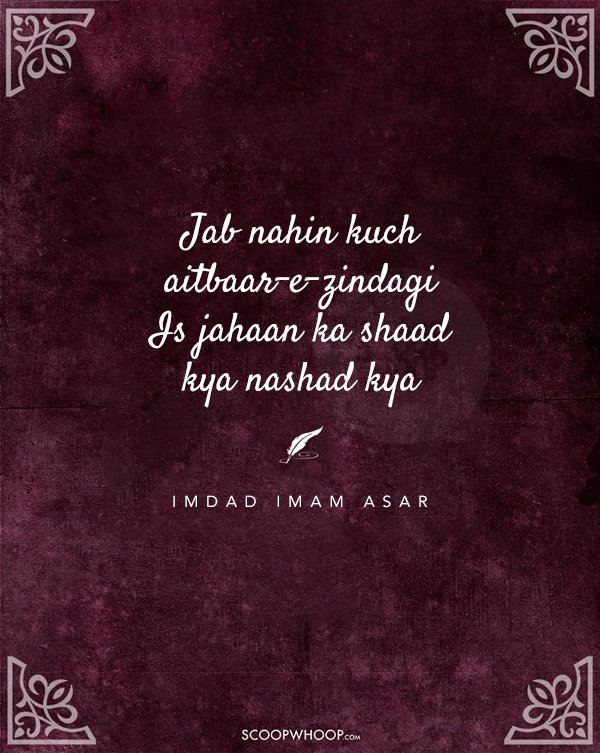 Shaad: Cheerful/Happy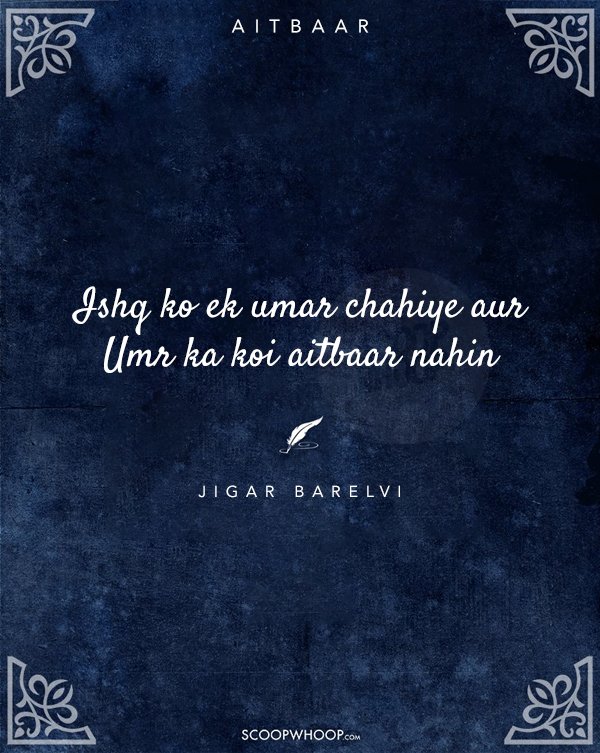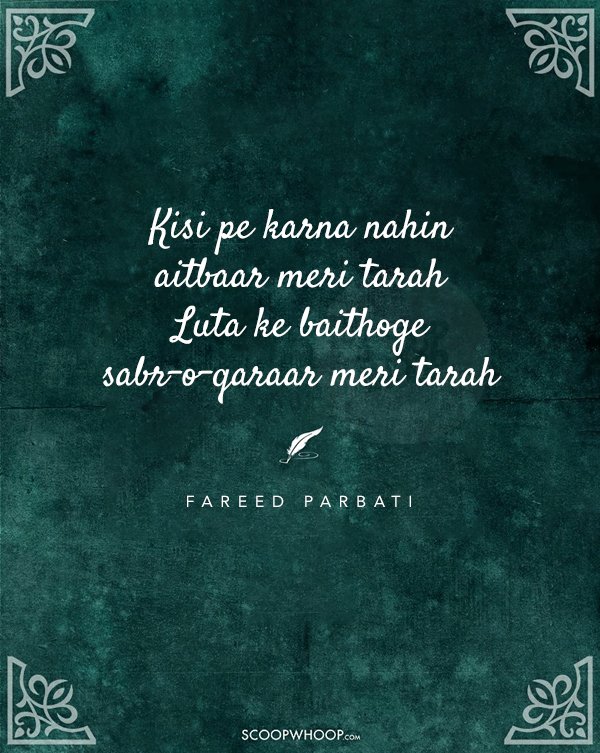 Qarar: Agreement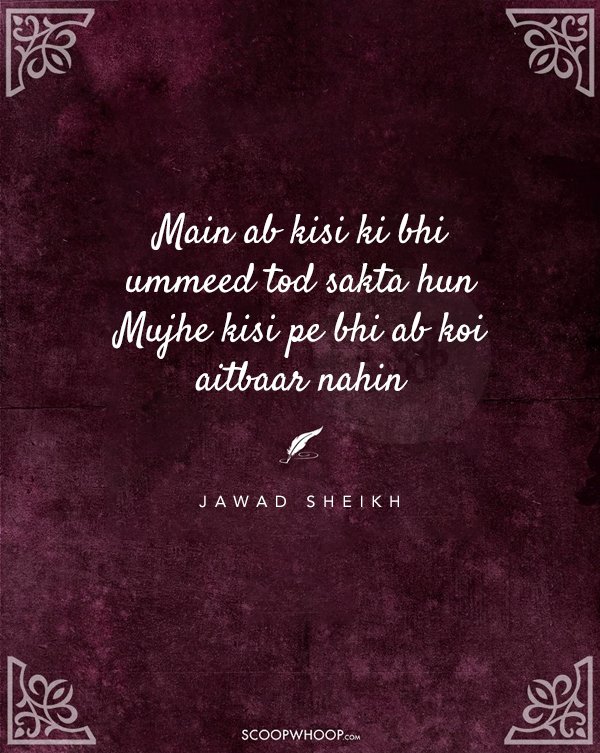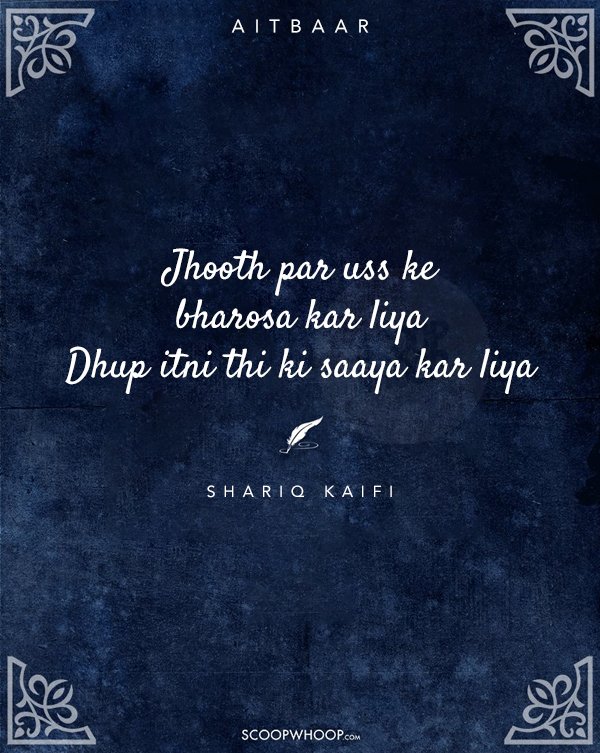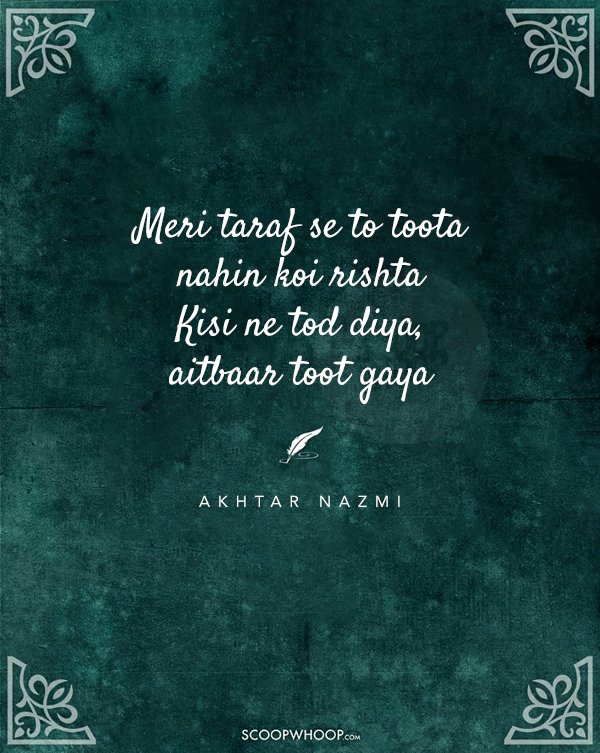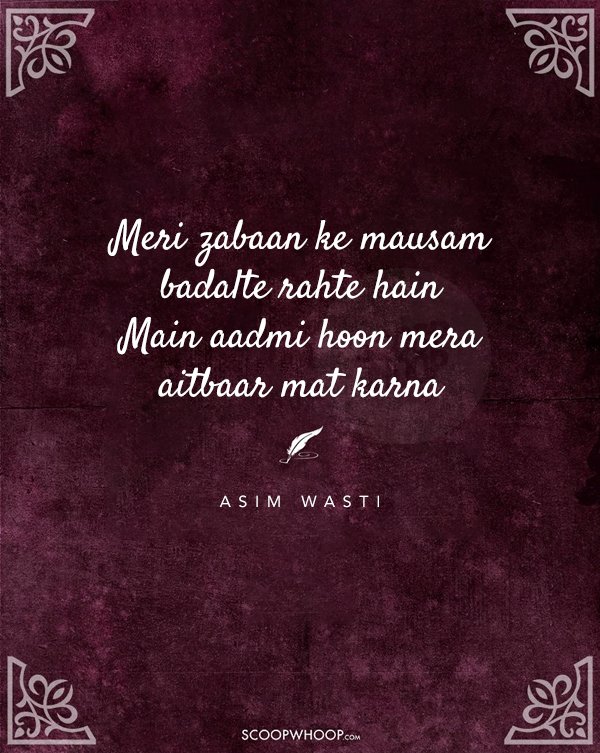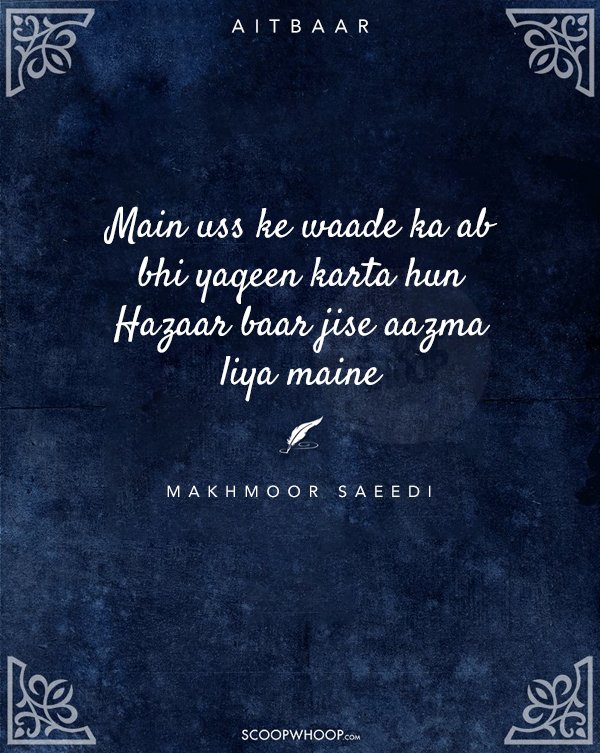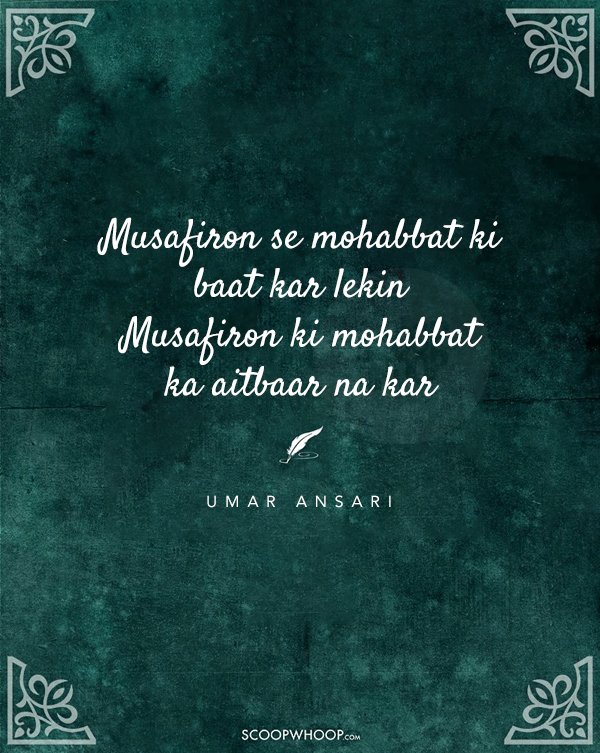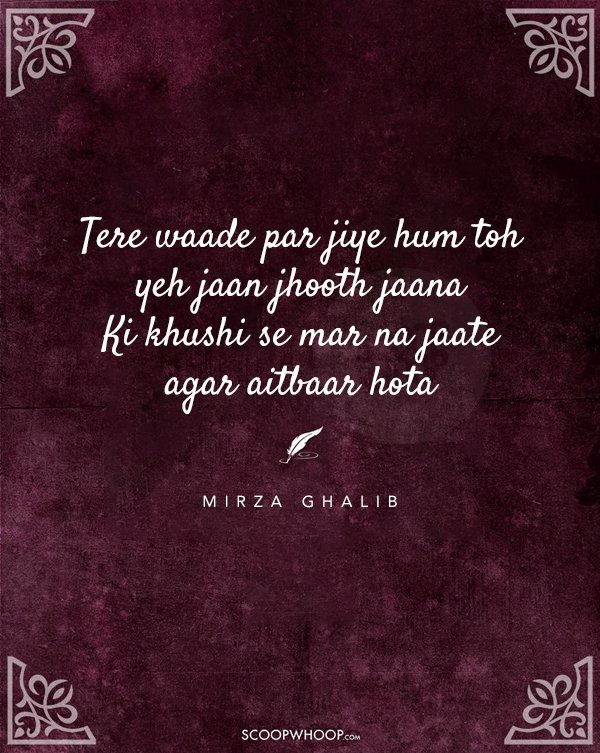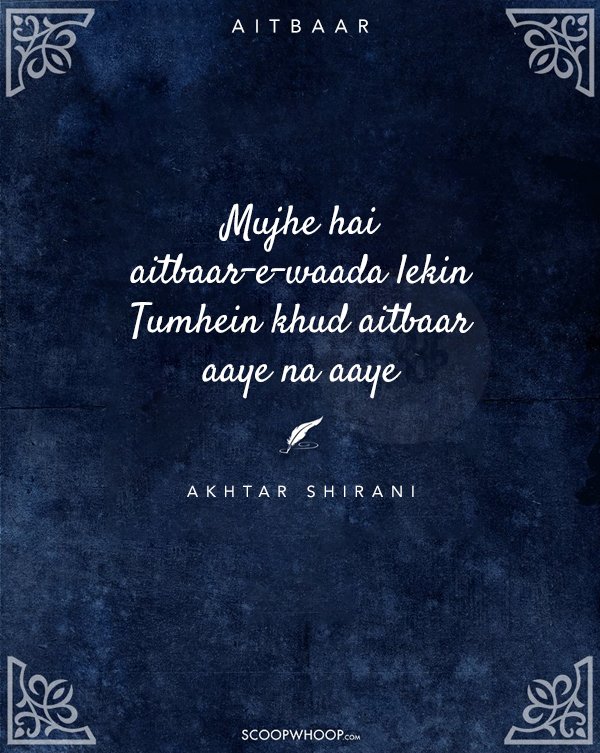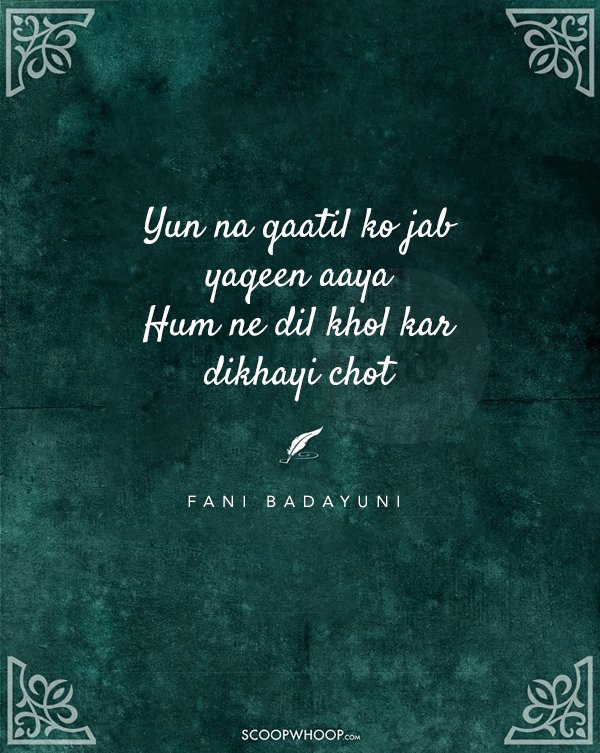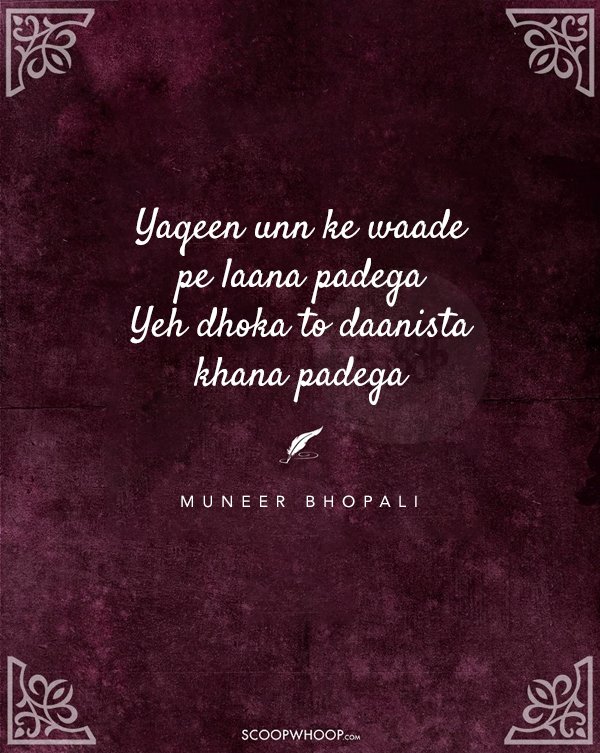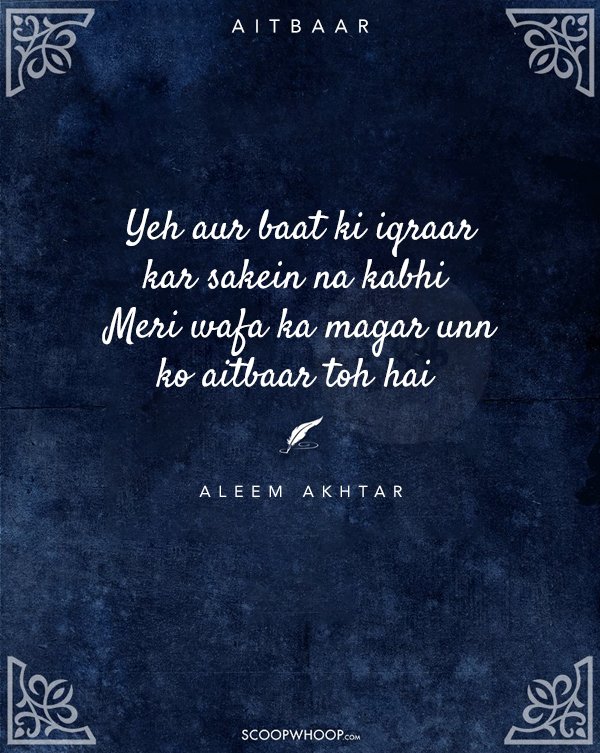 Faith in poetry, restored.
Design Credits: Sonu Kumar