Hyderabad Design Week
 was held between 9th-13th October and Indian 
street 
artist Daku
 created a massive installation of a question mark on Hussain Sagar lake in Hyderabad to encourage us to stop using single-use plastic. 
Daku created a huge question mark created with 3,00,000 recycled plastic bottles in order to question the rampant use of plastic in our daily life. 
He fabricated this design in an attempt to make people aware about the current situation of the planet and to ban the use of plastic. With this he hopes that people will start having conversations around the growing problem of plastic pollution around the world. 
What can we do as citizens? What can the governments and corporations do? Where do we go from here? These are some questions he hopes that citizens will ponder upon. 
He wants us to reflect on our actions and think about our current consumption habits so that we can collectively come up with solutions. The giant question mark actually represents a 'Why' that is powered by solar panels that make it visible on the Hussaain Sagar even at night.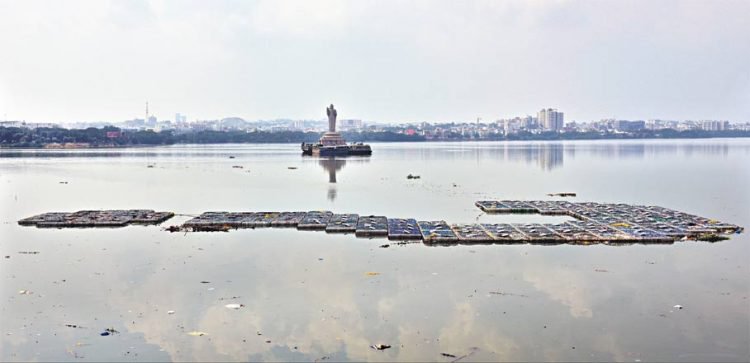 This beautiful art installation will be available for public viewing for a month so if you get a chance, please head to Hussain Sagar Lake in Hyderabad. 
Click 
here
 to see the full post. 
What do you think about this giant art installation?