We all have felt the dread of Mondays. Chilling on Sundays has a tinge of sadness to it, knowing that returning to work the next day is inevitable. But what if offices were so funky and inviting that working there didn't seem like a chore anymore? And what speaks about the status and power of a company more than its lobby? It's the first impression to woo visitors and make them understand the personality of a company. These cool lobbies of some companies probably have their employees never taking a day off.
1. Salesforce, San Francisco 
Imagine walking smack into a 106 feet gushing waterfall in all its glory. Employees of Salesforce are treated to spectacular waterfalls, verdant lush forests, glittering skyscrapers or stars owing to the 106-feet-long 4 mm LED screens covering the lobby. The entire lobby is covered in these giant continuous screens which happen to be the longest 4 mm screens in the country.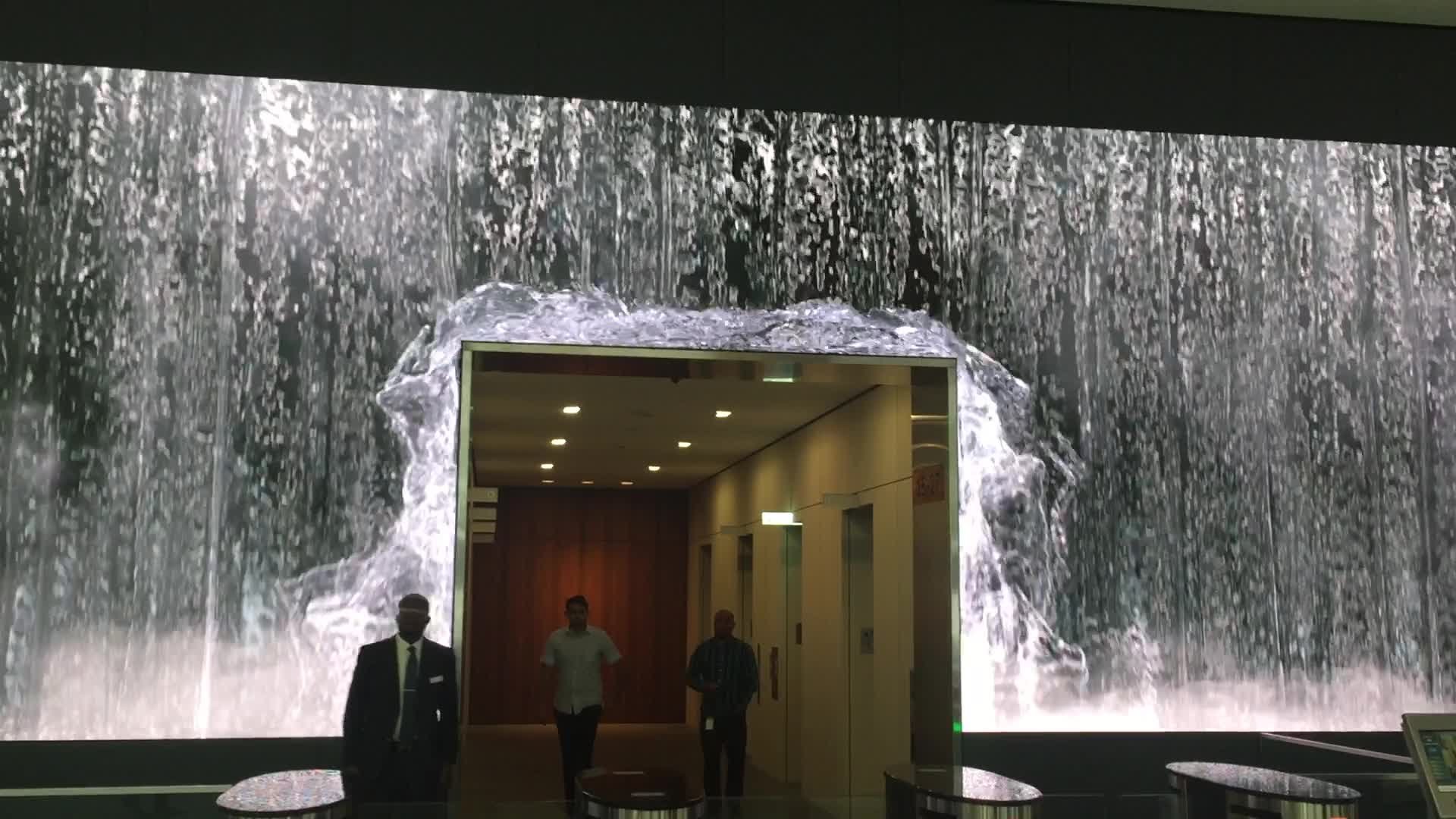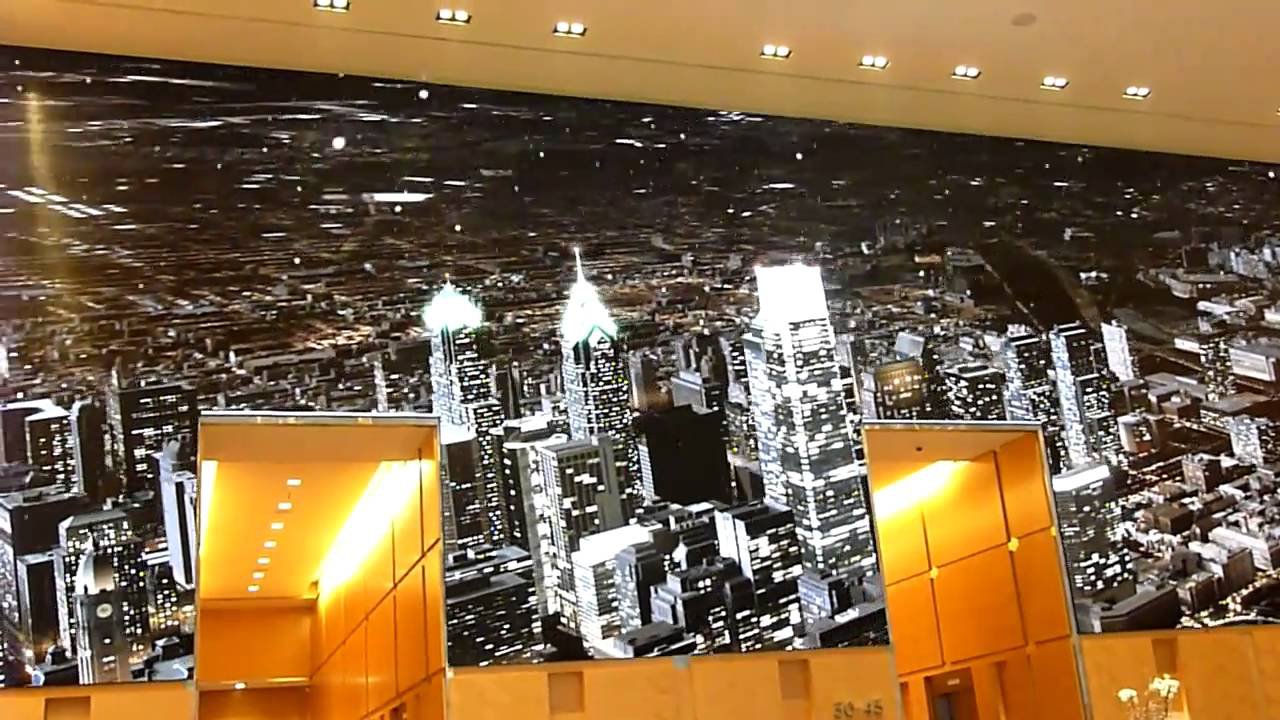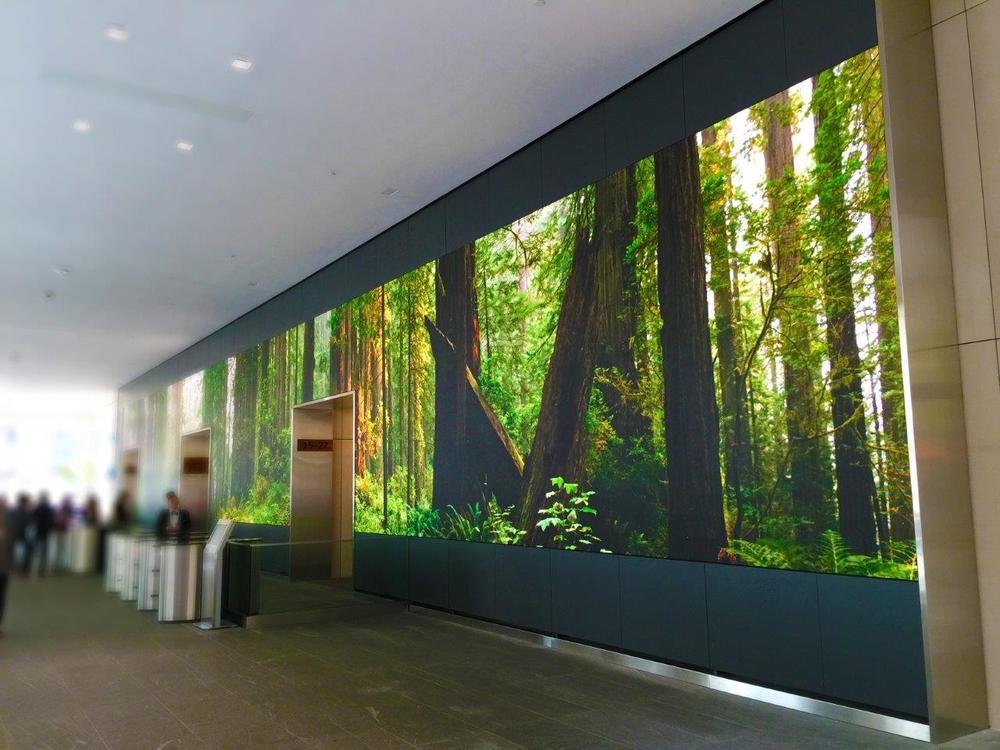 2. Swedbank, Stockholm 
The eye-catcher in this sprawling half-million-square-foot lobby is the spiral staircase reaching up to the glass ceiling. The ceiling allows a lot of natural light to filter in, making the lobby a bright happy place. The staircase leads to a cafe which is open for non-employees as well.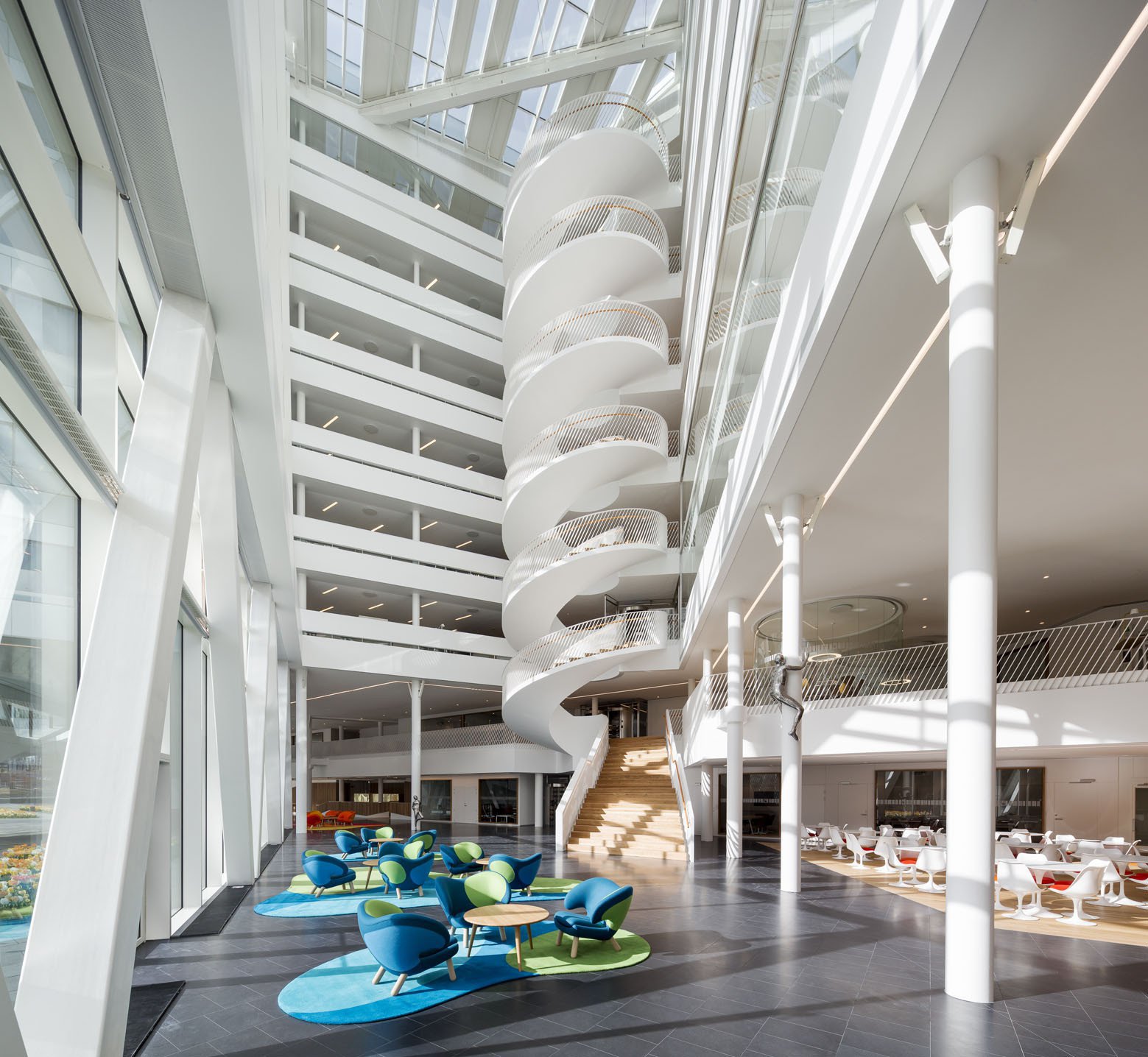 3. Box, Los Altos, California 
Box, a cloud storage startup, has interiors suitable for their peppy, young workforce. Bright vibrant colours are an instant mood-lifter, quirky lights add to the atmosphere and a yellow slide keeps employees entertained.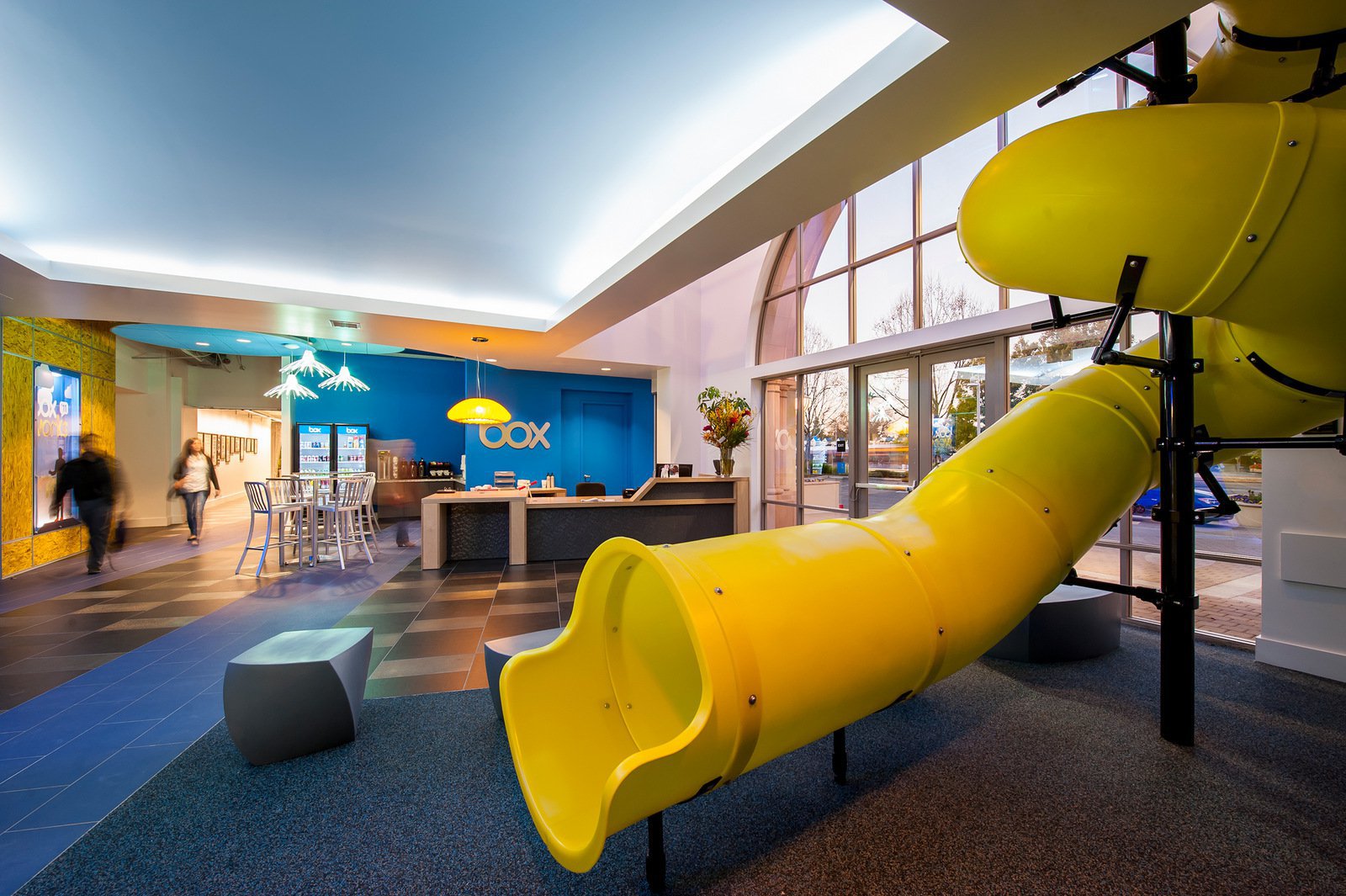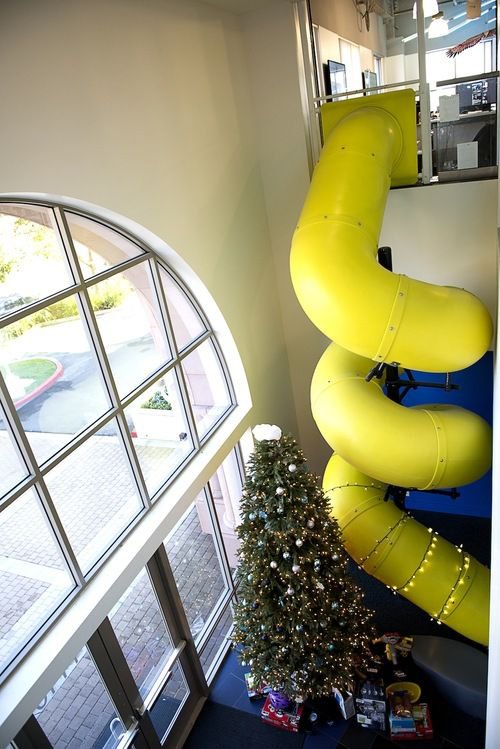 4. Primark, Dublin
This fashion retailer's lobby is the definition of chic. Recycled shoppings bags and clothing labels are artfully strewn around. There's a cafe and a bar (for optimum output) and a chilled out working space.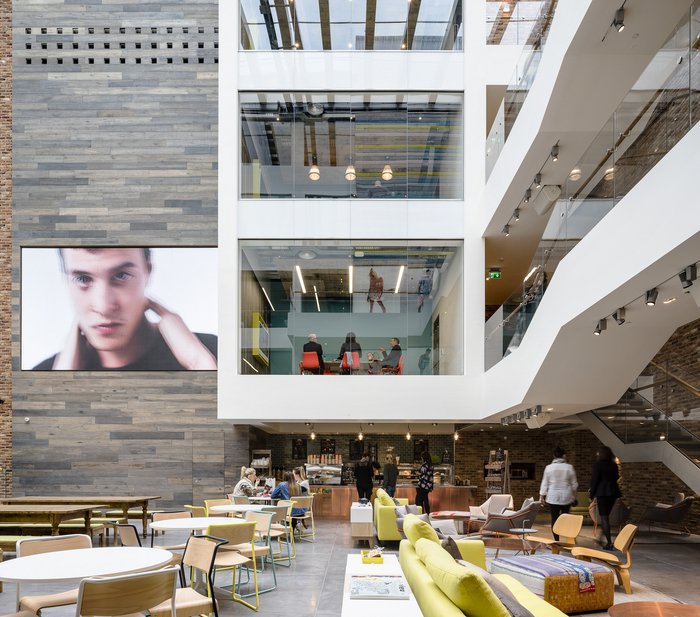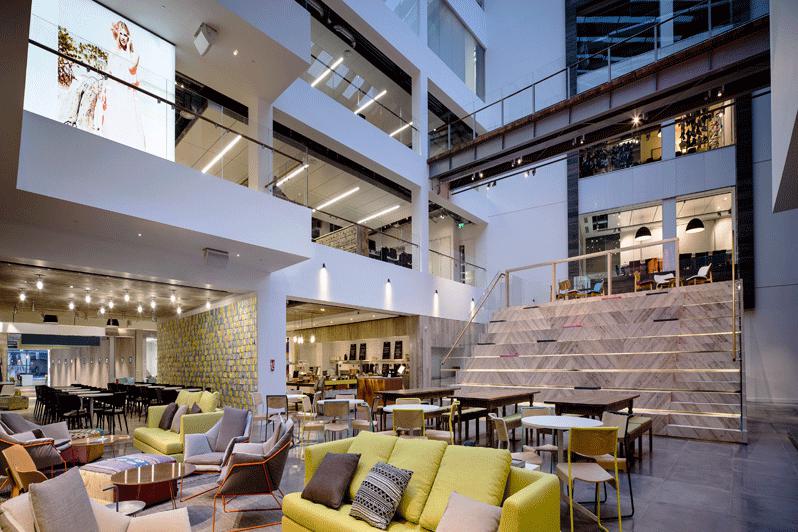 5. Corus Quay, Toronto 
Corus Entertainment's office has an enviable spot near Toronto's gleaming waterfront. The lobby lets in plenty of natural light but of course, the star attraction is that amazeballs slide which will make anyone's day.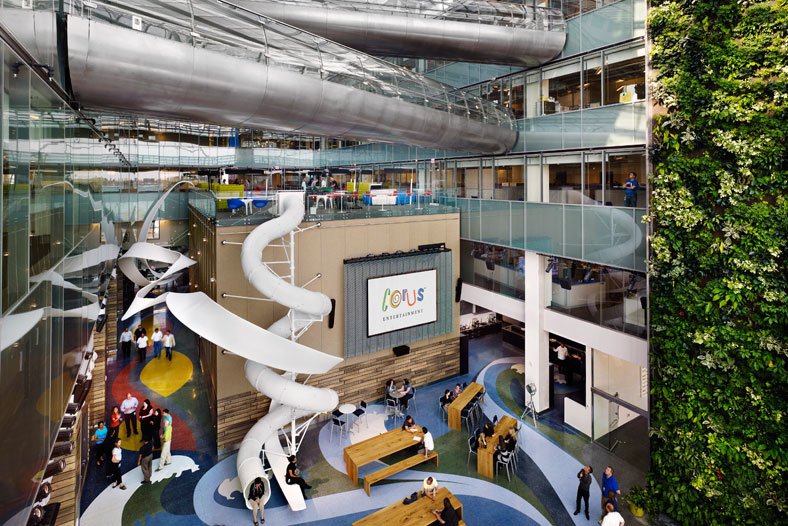 6. Open, Tel Aviv
This space was initially a hangar, but branding and ad firm Open revamped it into a funky work-cum-play space. With their eclectic mix of furniture, colours and even a chalkboard, the place spells fun.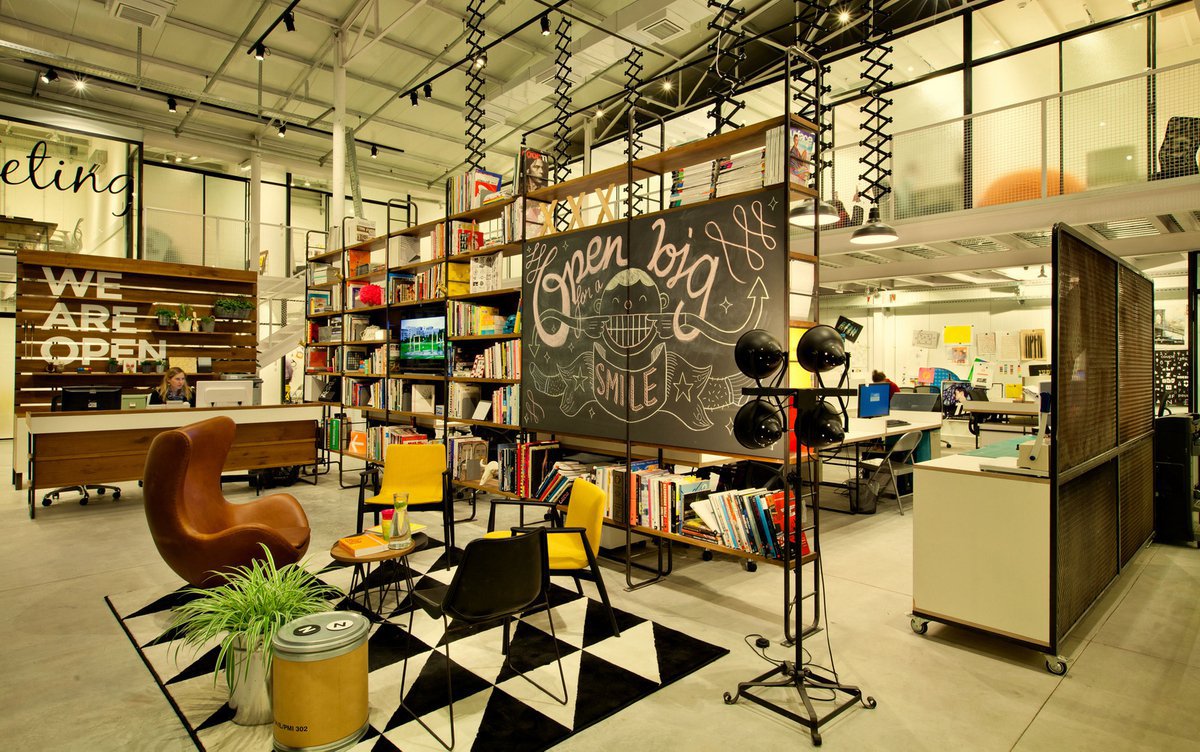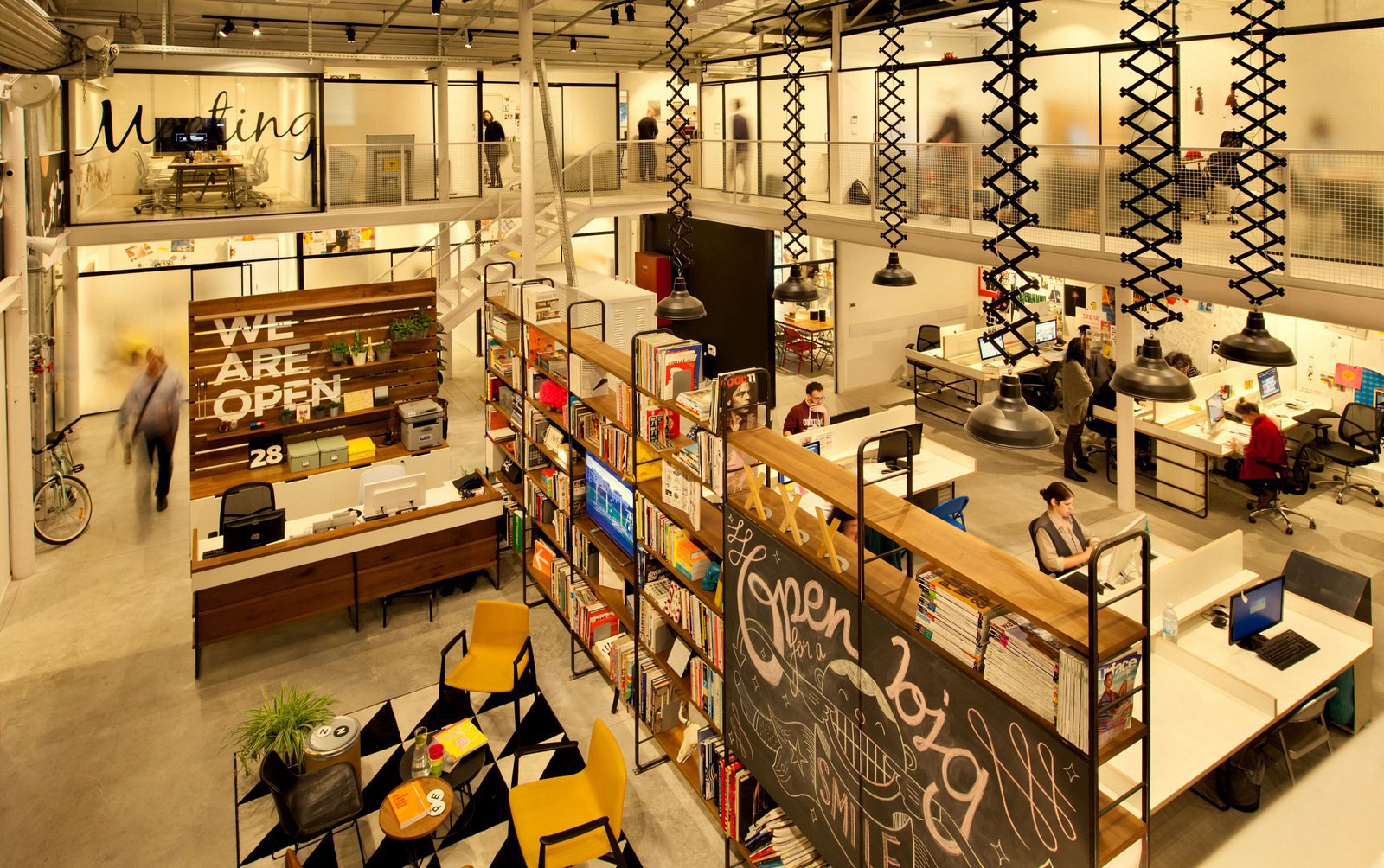 7. Droga5, New York
Ad agency Droga5 was growing rapidly and needed a place suitable for their taste and needs and they came up with this sleek design. Large windows usher in lots of light, brightening up the space with a floating conference room visible from the lobby giving the office a professional, businessy feel.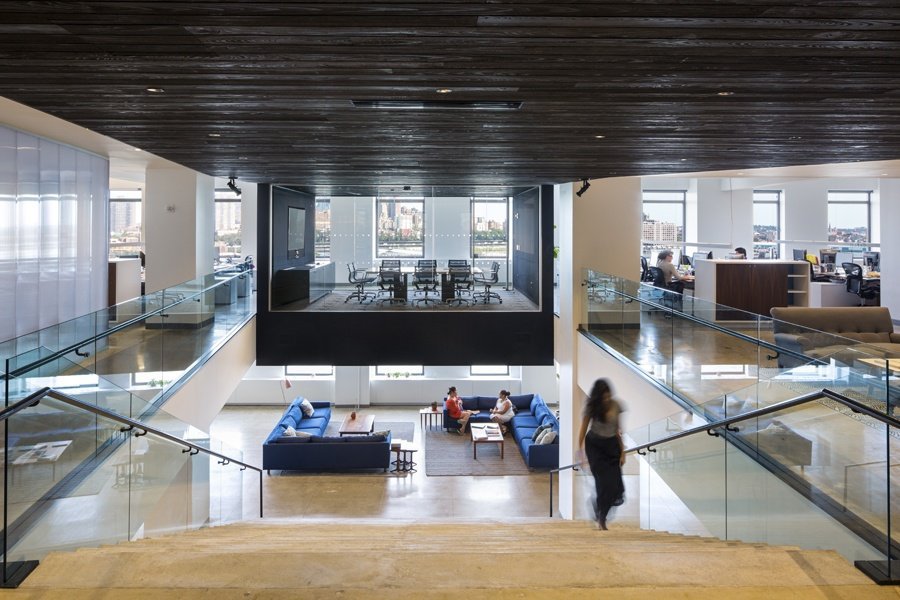 8. Saatchi & Saatchi, Bangkok
Saatchi & Saatchi, an ad agency, needed their crew at their creative best and their snazzy office interiors help them do just that. The lobby with its creative lights and movable counter that can double up as a bar, will make you want to drop your job and join this one.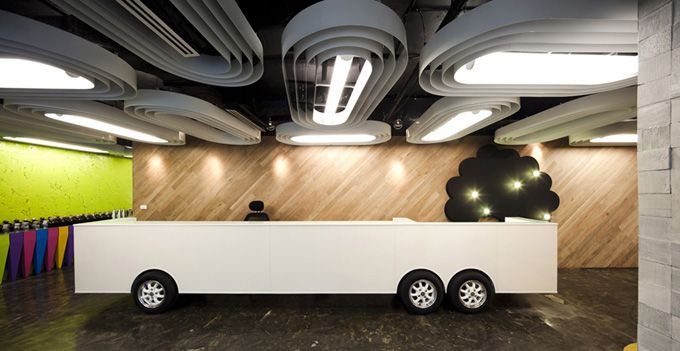 9. Medibank, Melbourne 
You probably wouldn't expect a health insurer's office to look like this; but here we are with Medibank's office which looks like a maze you'd want to run around in, screaming in. With its ramp and maze-like stairs (kind of like the moving staircases at Hogwarts), this creation connects 26 different work zones with each other.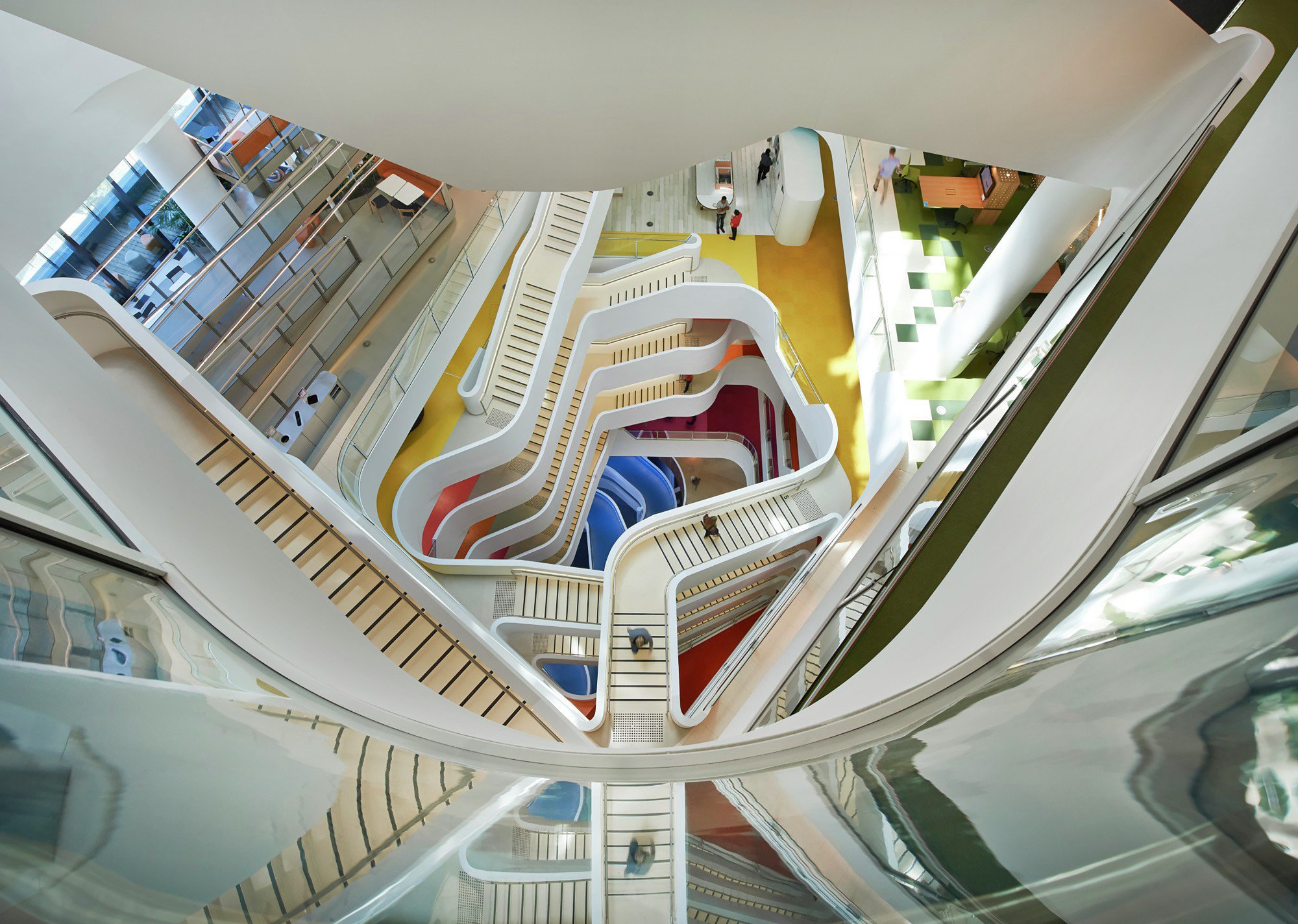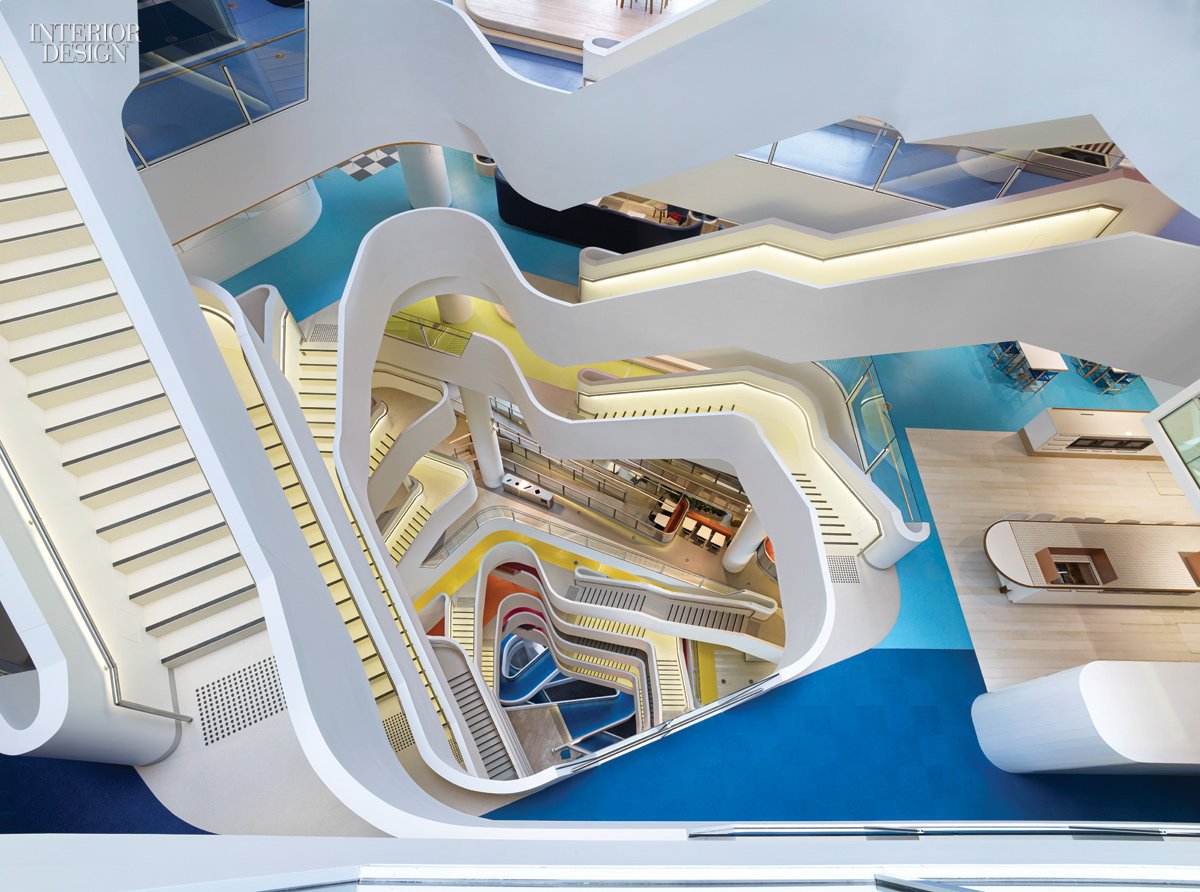 10. Yelp, San Francisco 
While Yelp is known for owning some of the cooler looking offices there are, the San Francisco section's lobby is pretty enough to leave any visitor impressed. Bare brick walls, comfy armchairs and colourful candy in jars, there's nothing that doesn't please the eye.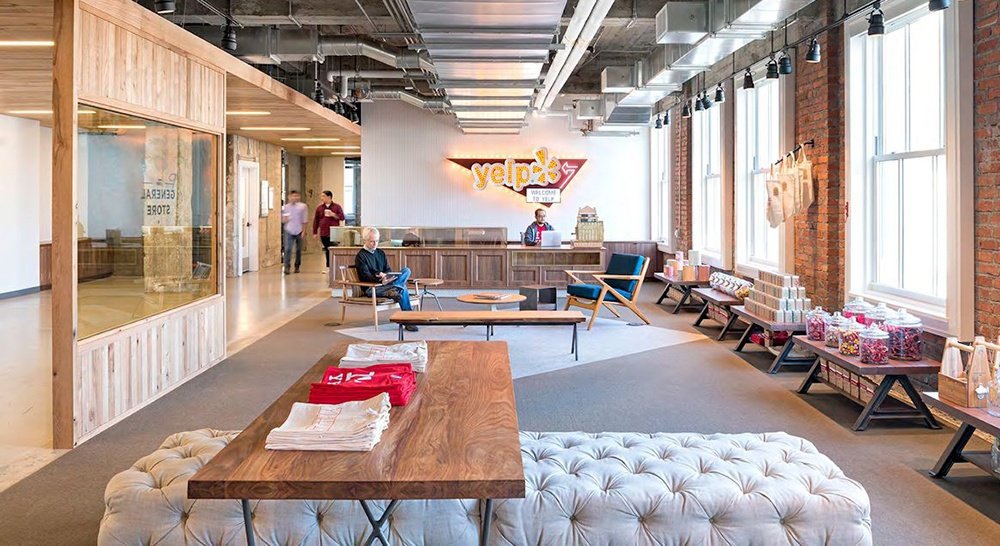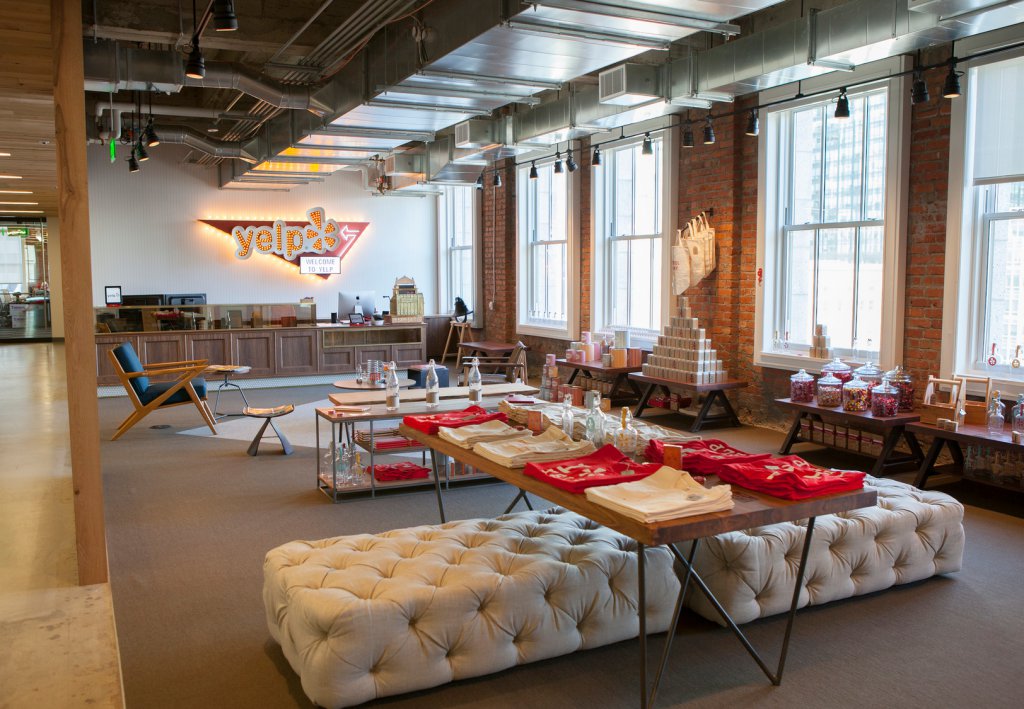 11. Spotify, New York 
The music giant's lobby exudes a very grunge-y feel with the texture of its floor and counter. A wall covered in interesting messages and images alongwith colourful seats, make the office look like a place you'd want to work in.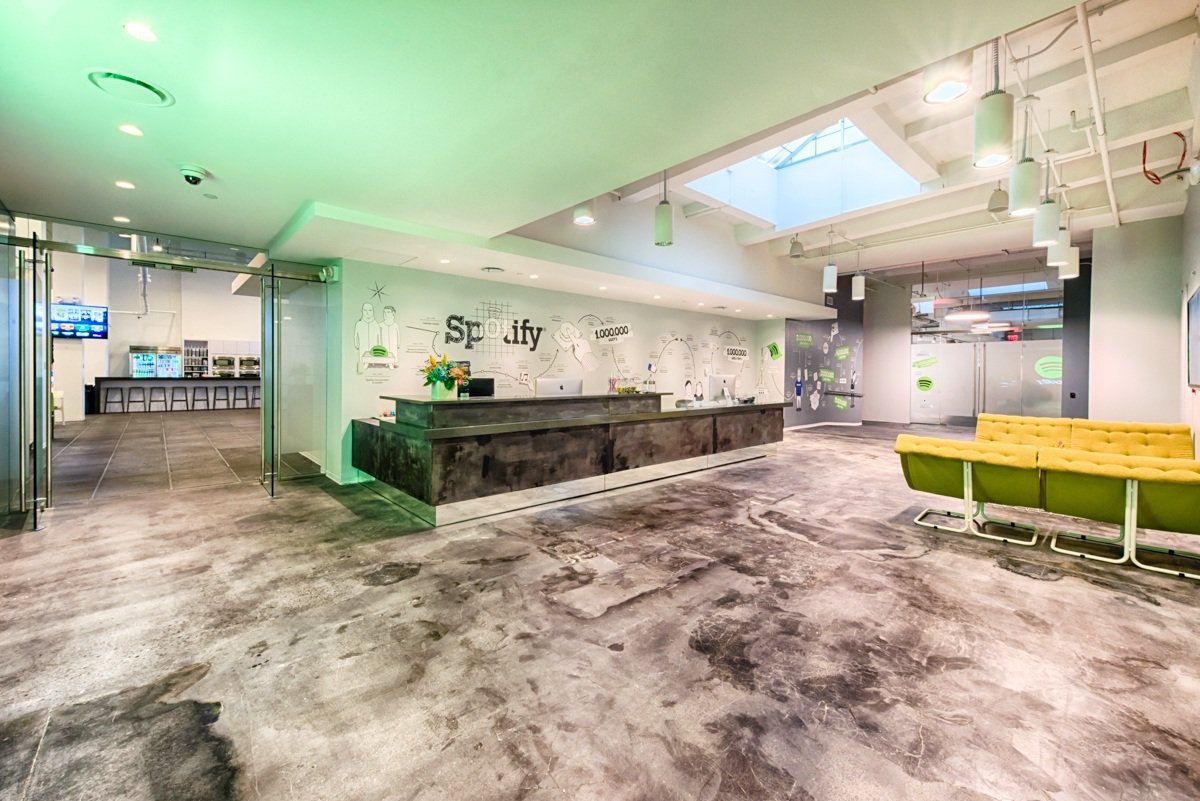 12. Scopely, Culver City
Mobile entertainment network, Scopely, sure knows how to arrest someone's attention. A very plain, no-nonsense lobby has minimalistic furniture but with intricate, eccentric paintings which cover entire walls.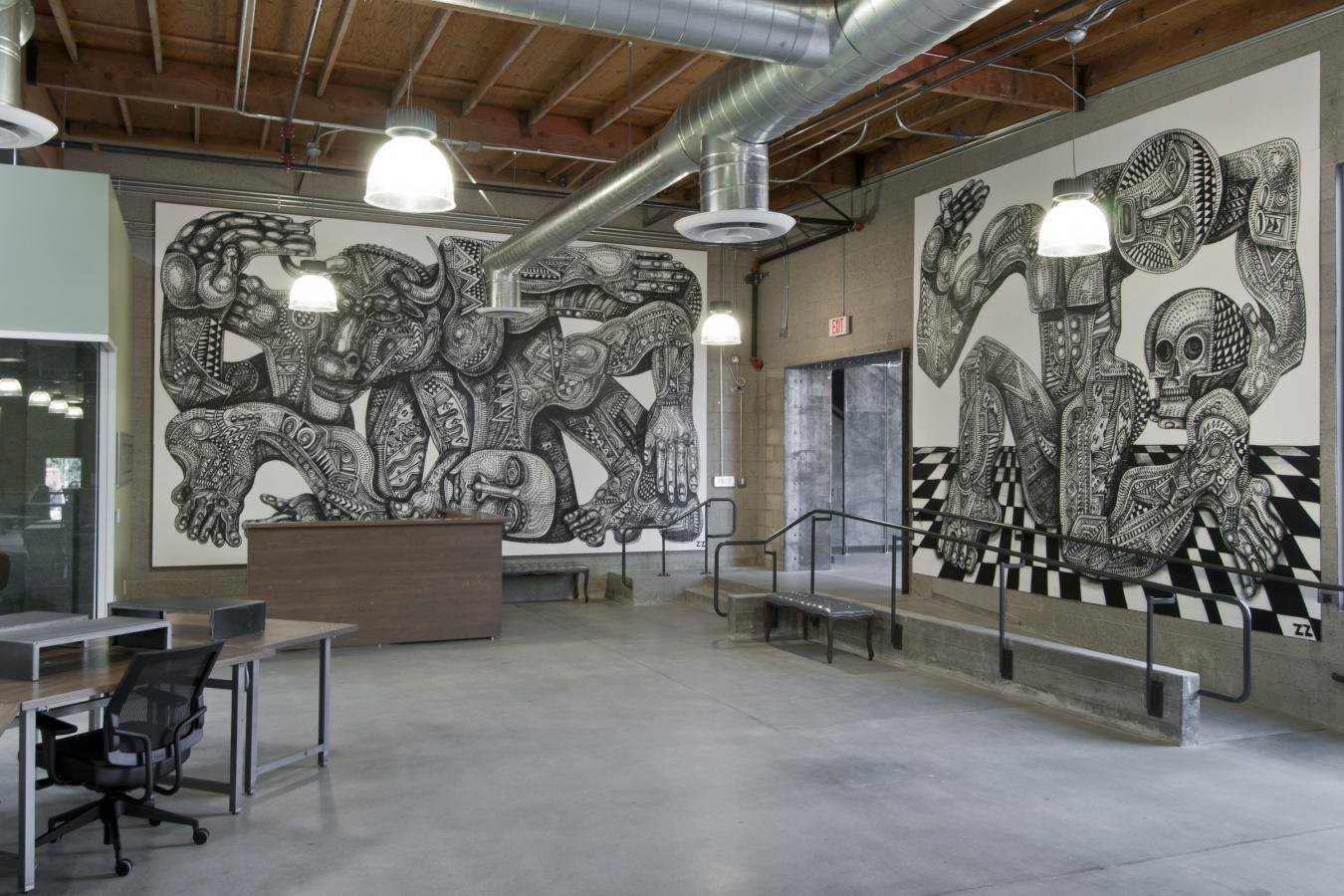 13. Asana, San Francisco
Asana has a beautiful office and the sophisticated, swanky lobby can leave us wondering how pretty the rest must be. Lights on branches and clustered lamps add to the appeal while a unicorn head lends a little quirk to the space.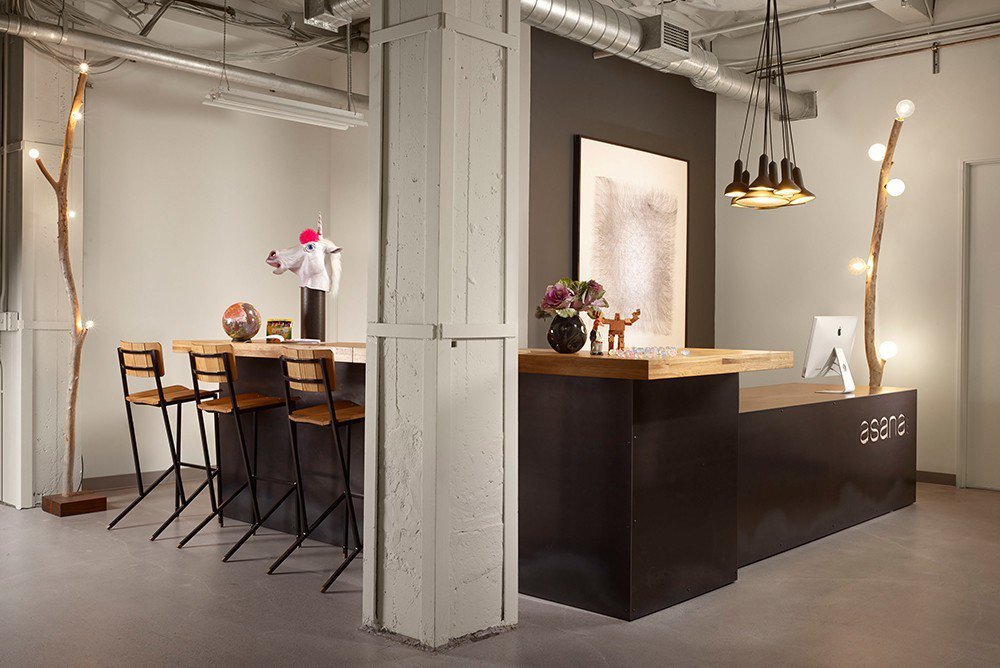 14. Skype, California
The framework behind the screen and minimalistic furniture along with plenty of space adds a fresh feel to the lobby. Simplicity always works well.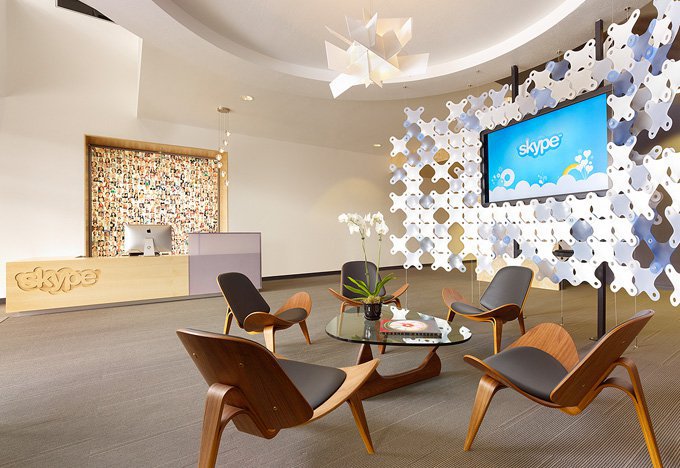 15. Microsoft, Vienna
Closed offices rarely afford views of greenery leading to eyesore. But Microsoft's lobby with its unique wall full of green leaves, along with white minimal surroundings which highlight the greenery is an instant hit. The eye-catching design behind the counter scores brownie points.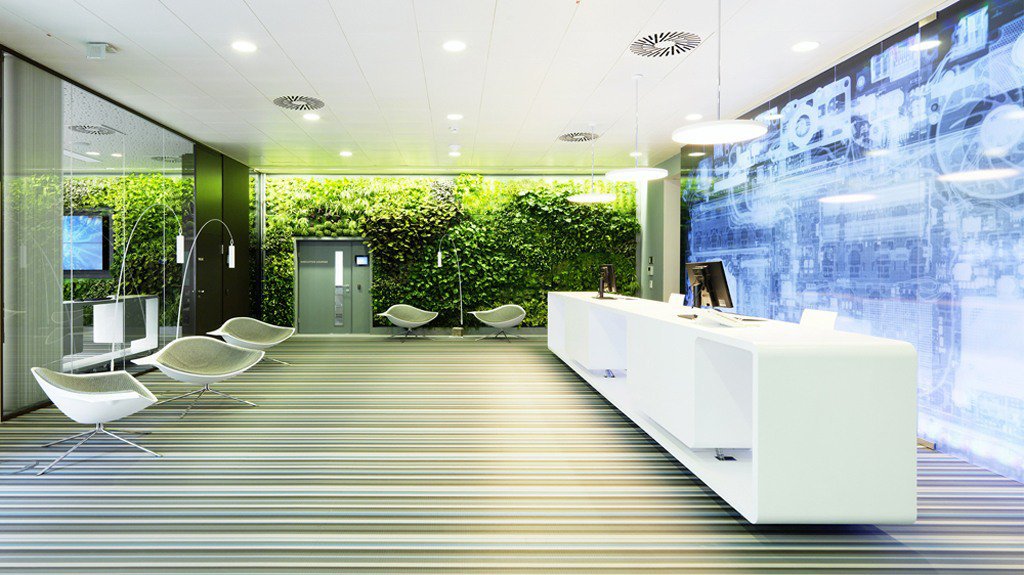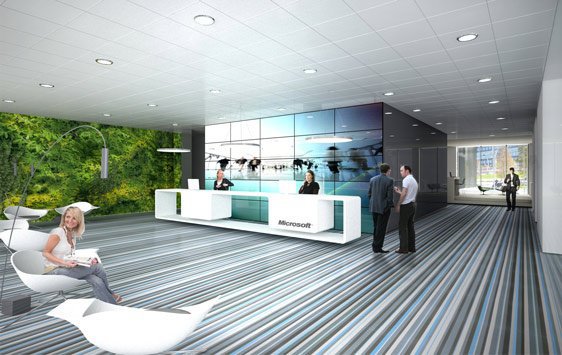 So, where do we sign up?