The Universiade 2017 is being held in Taipei, the capital city of Taiwan. In case you are wondering, the Universiade is the second-largest international sporting event after Olympics. According to a report, in 2011, Taipei got the rights to host the event after it garnered more votes than Brasilia, the capital city of Brazil. To spread the sports fever, Taipei has given the subway cars of its Mass Rapid Transit (MRT) system an incredible makeover, making them look like realistic sports venues.
Mainly, the floors of the cars have been revamped to resemble swimming pools, racing tracks, soccer fields and basketball courts. The project was taken up by EasyCard Corporation, which manages public transportation throughout Taiwan, and the Tourism Bureau of Taiwan. As people all over the world will flock to Taipei to watch the event, Taipei has this wonderful treat ready for them in its subway cars running on the Songshan-Xindian (Green) line. The event will be held from 19th to 30th of August.
Swimming pool floors are the most realistic ones and so gorgeous!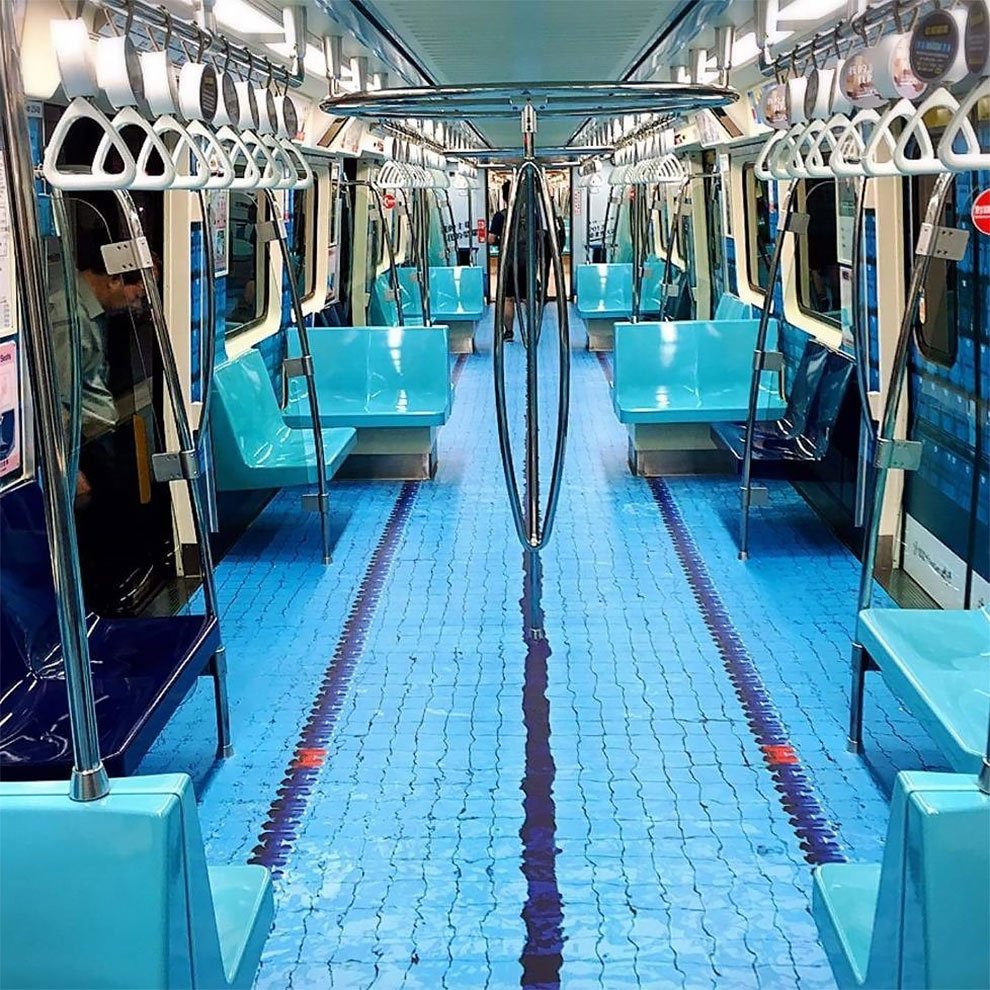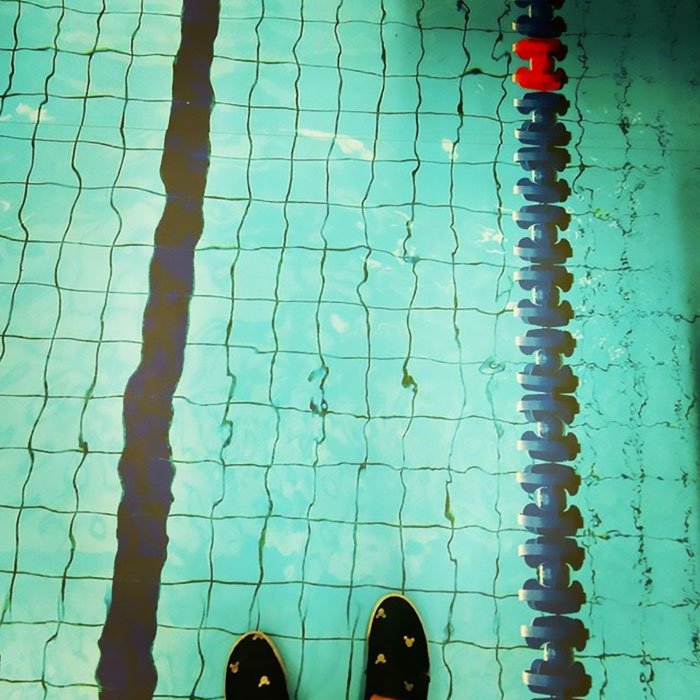 People are enjoying these to the fullest.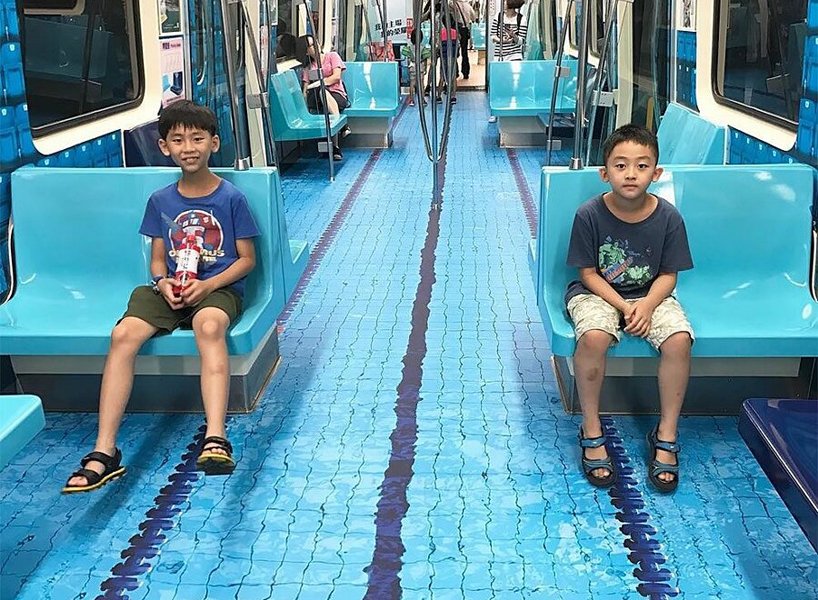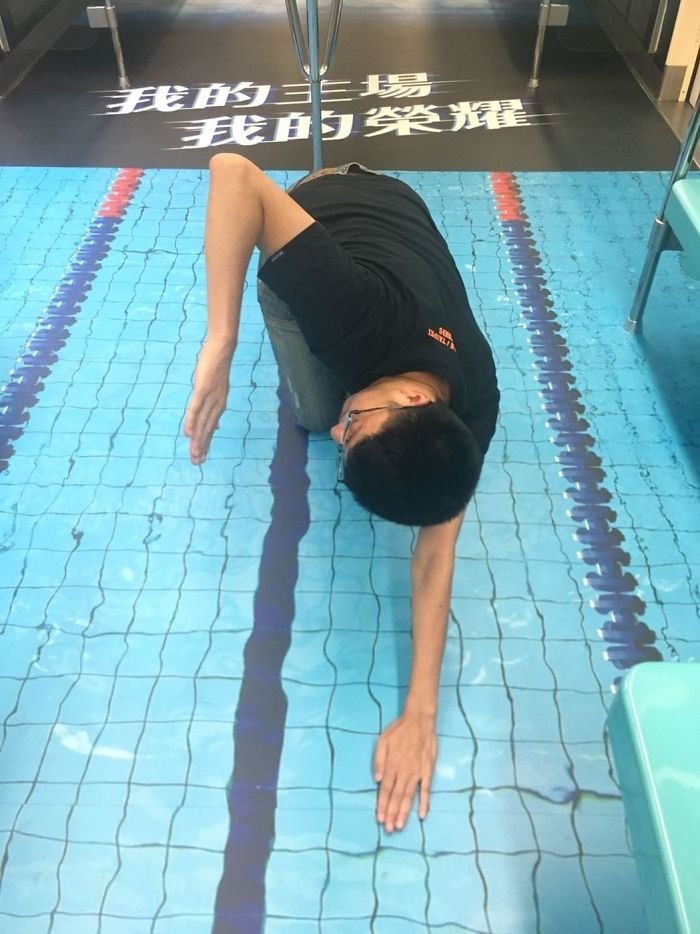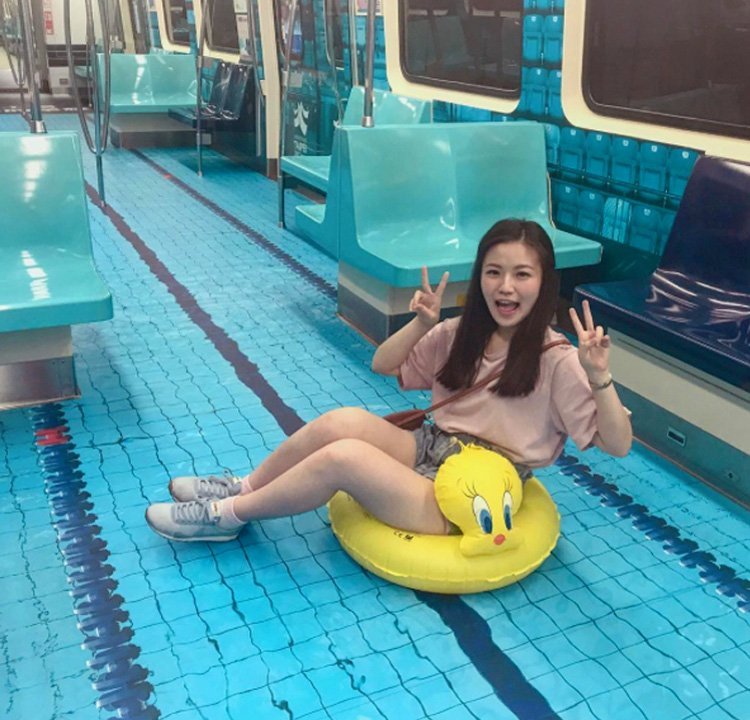 Then there is the race track and people seem delighted!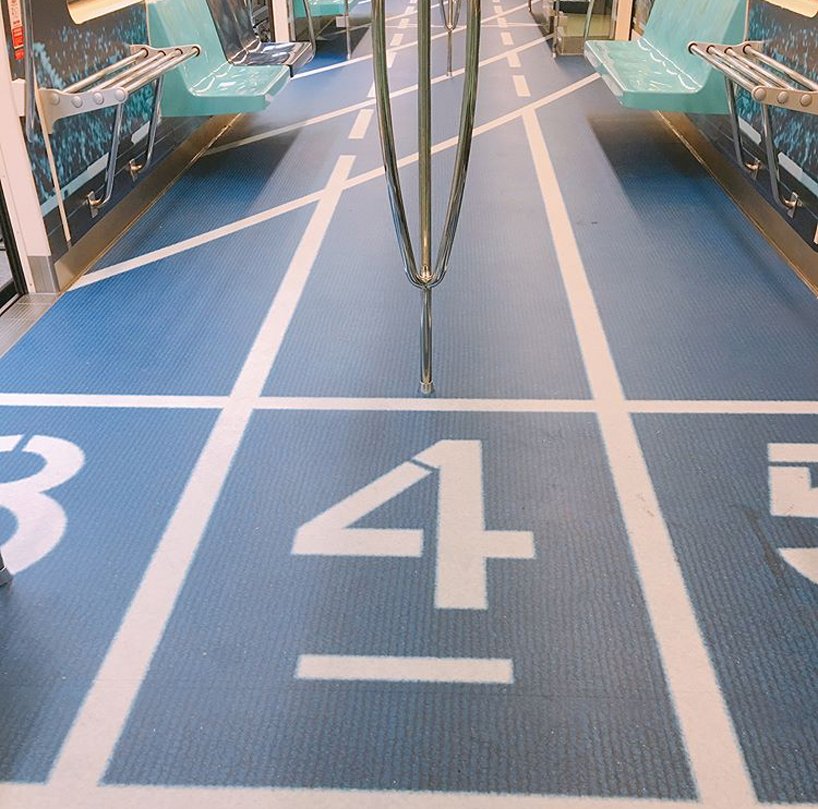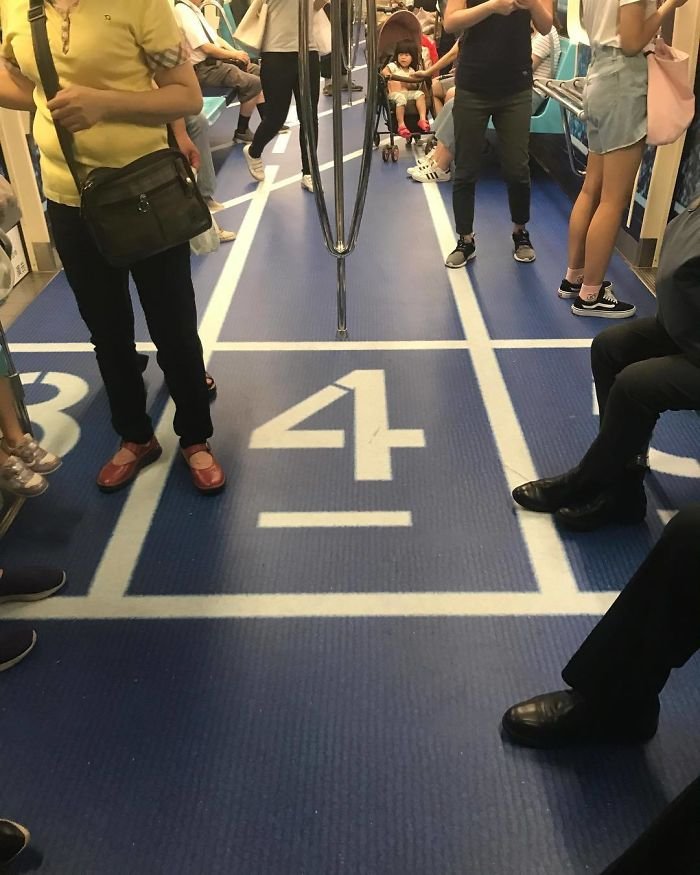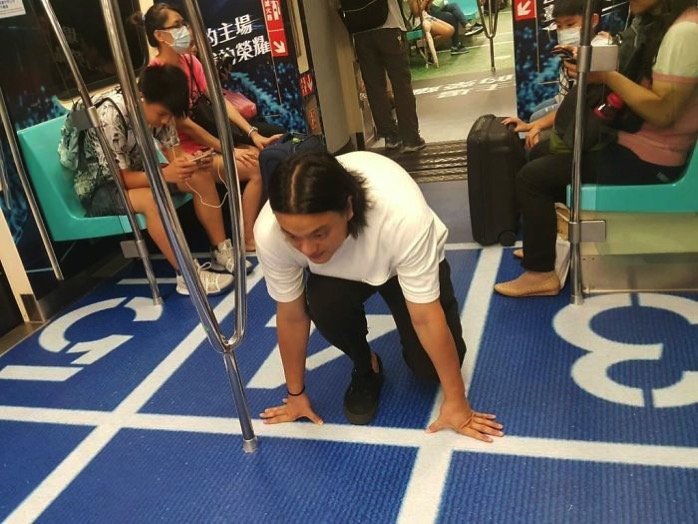 Soccer fields!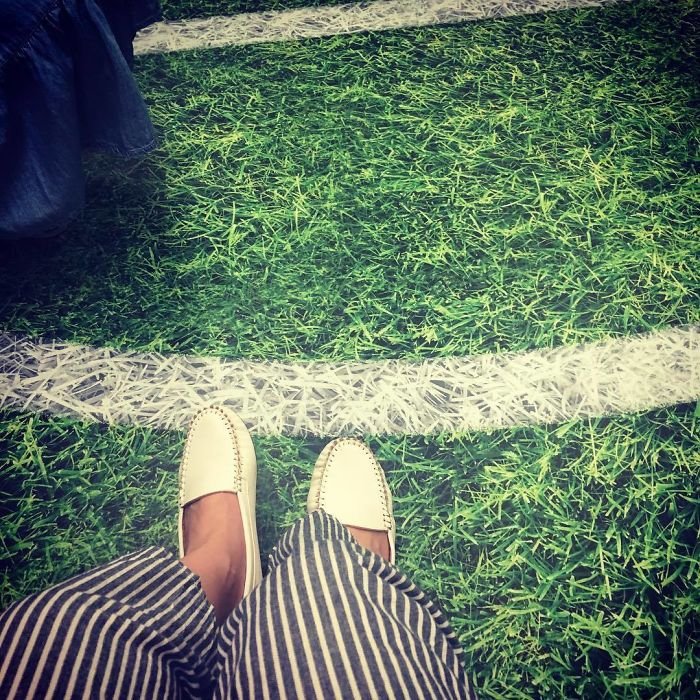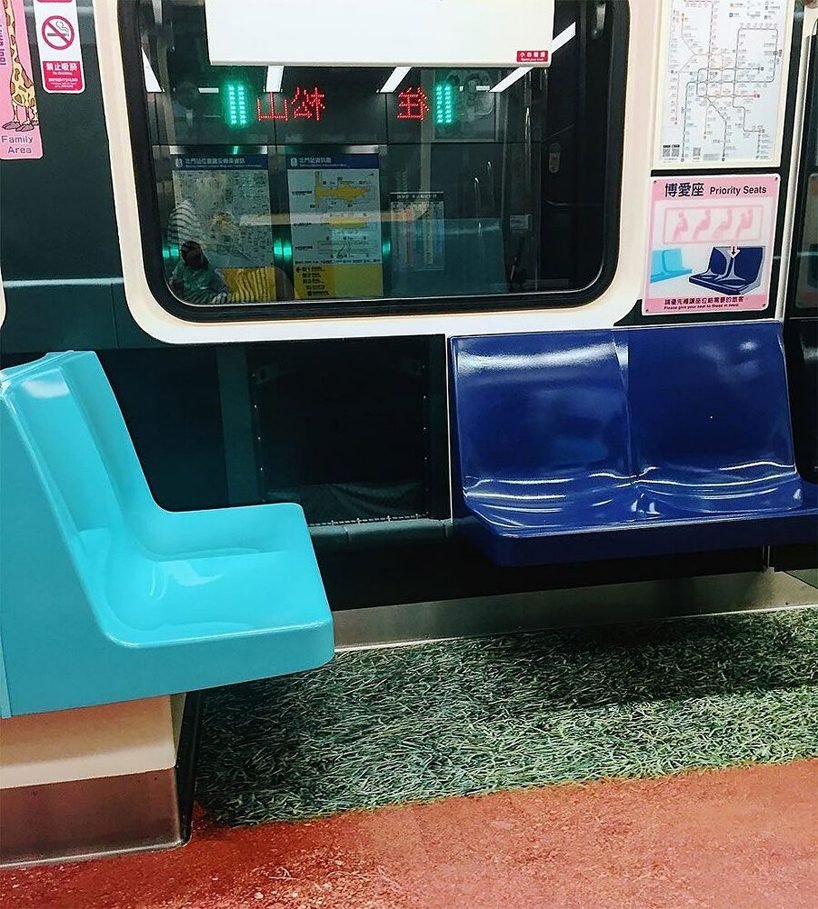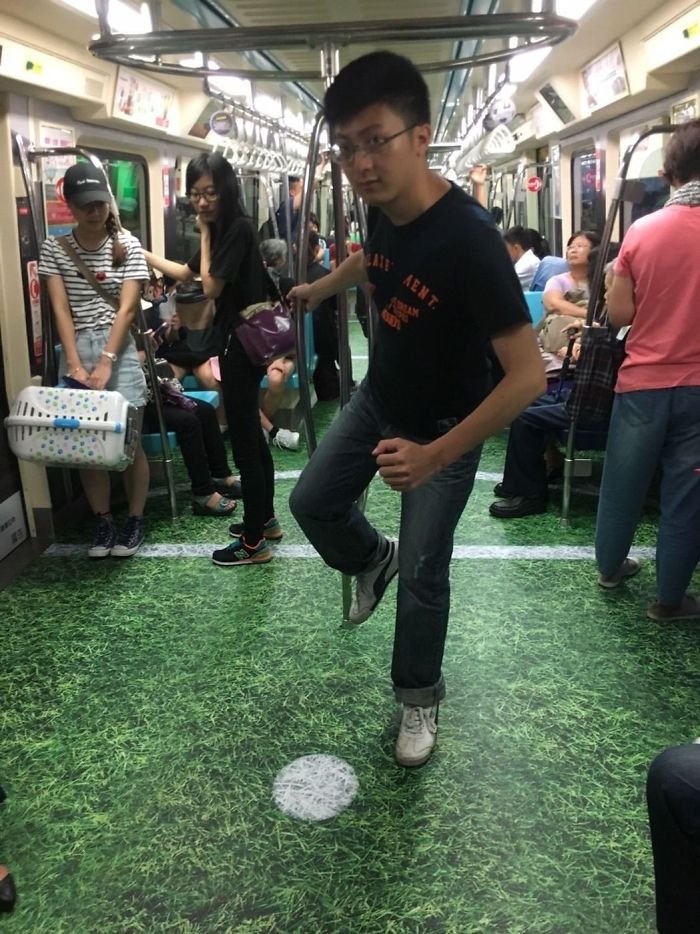 And lastly the basketball fields!
It all looks so realistic and well-executed. 100 points to Taiwan for creativity!