A few days ago, we told you about Karnataka billionaire, Janardhan Reddy spending ₹500 crore on his daughter's wedding. Well, the wedding finally took place on November 16 at the Palace grounds in Bengaluru and was attended by over 50,000 guests. As expected, the ex-BJP minister spared no expense. Dancers were flown in from Brazil to perform at the ceremonies and the 5-day long event was as grand and lavish as you'd expect. 
Already being touted as the biggest, fattest Indian wedding, the affair is under IT scanner for its lavish arrangements and the kind of money involved.
Take a look at some of the pictures from the wedding.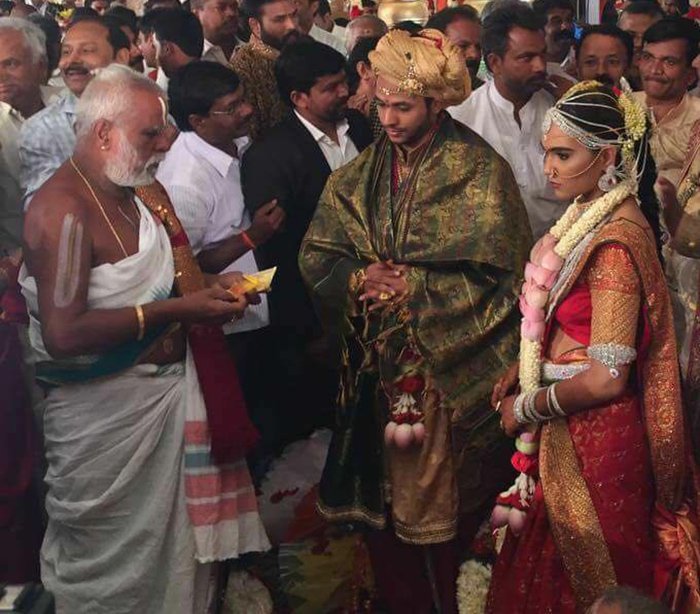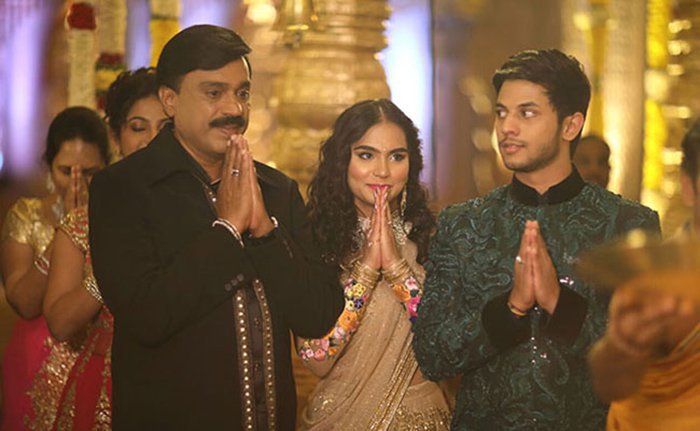 They had artificial peacocks among the decorations at the venue.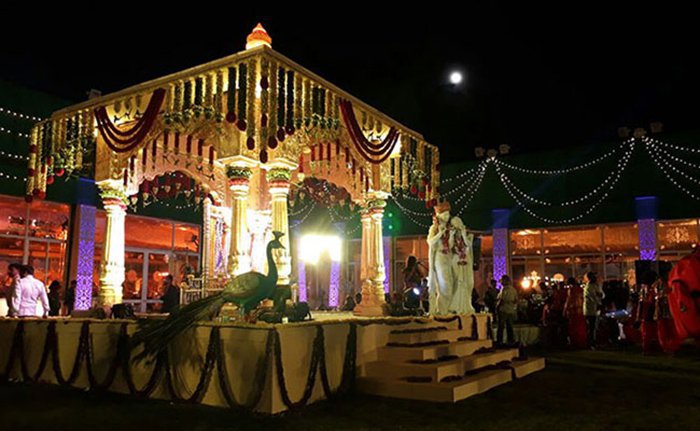 That is one magnificent stage.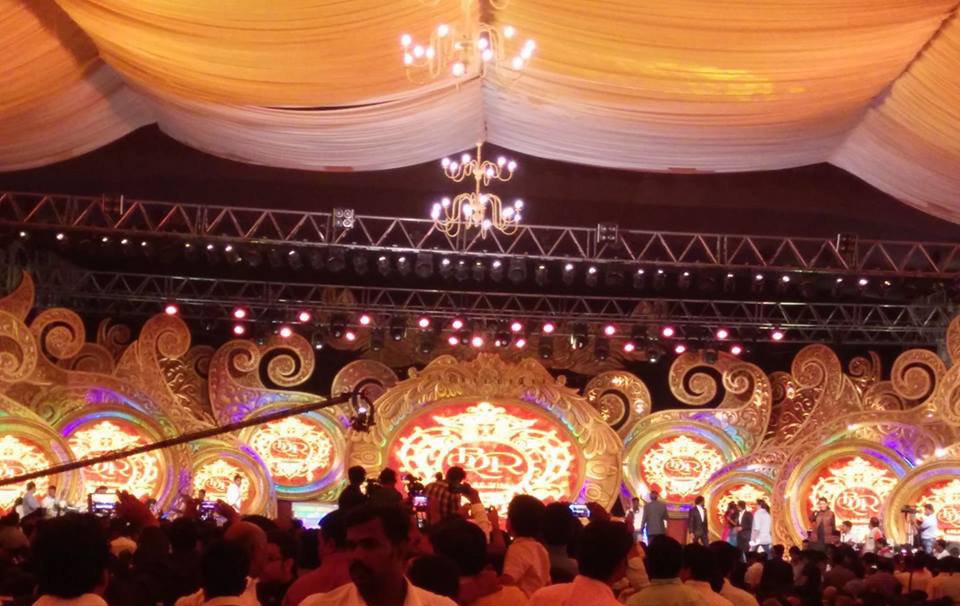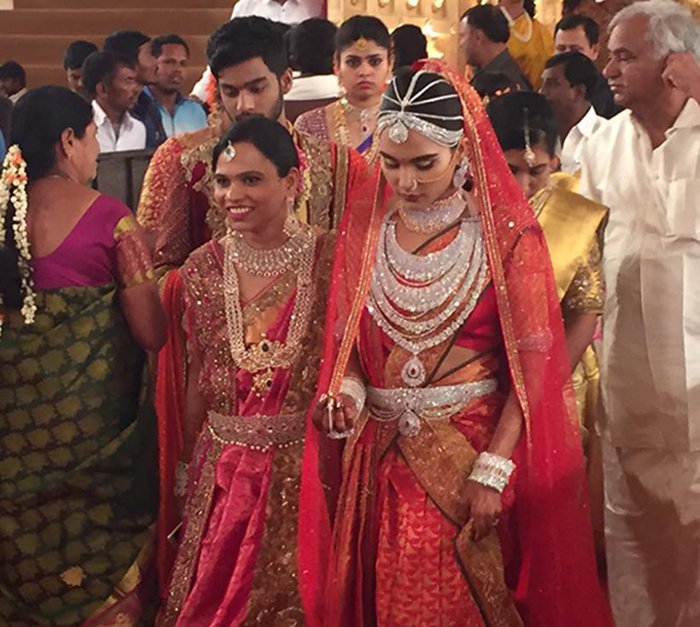 A lot to offer to the gods.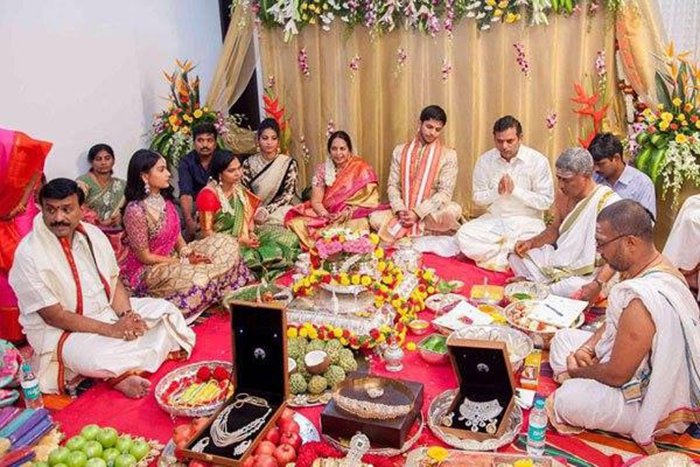 The ancient city of Hampi, recreated for the wedding.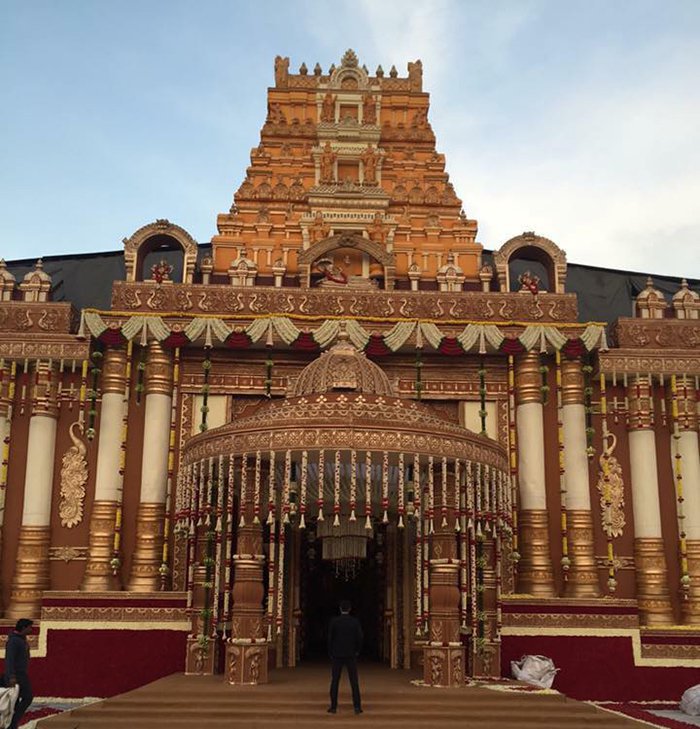 The Reddys on the big screen, many of which were installed inside the venue.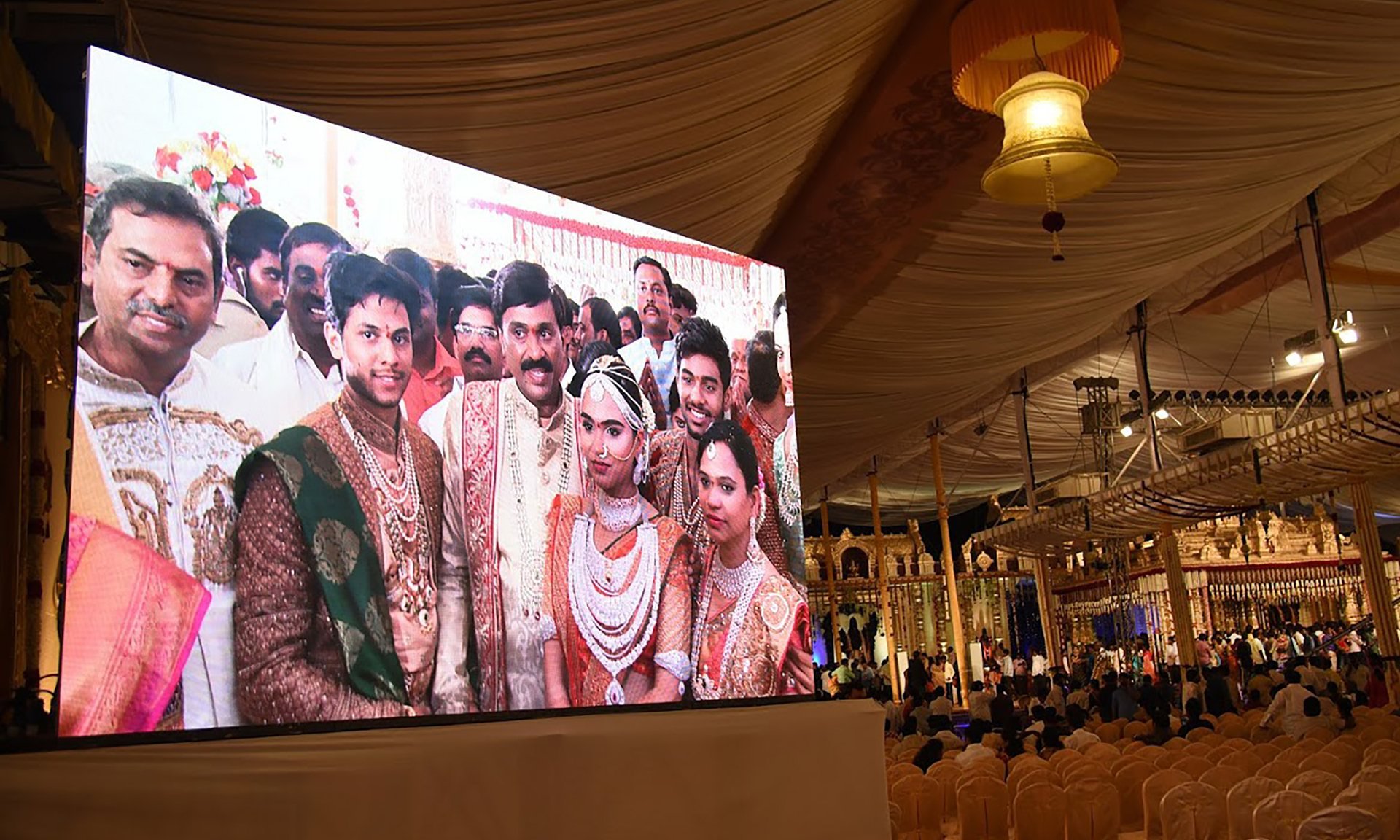 The bride and the groom, all decked up.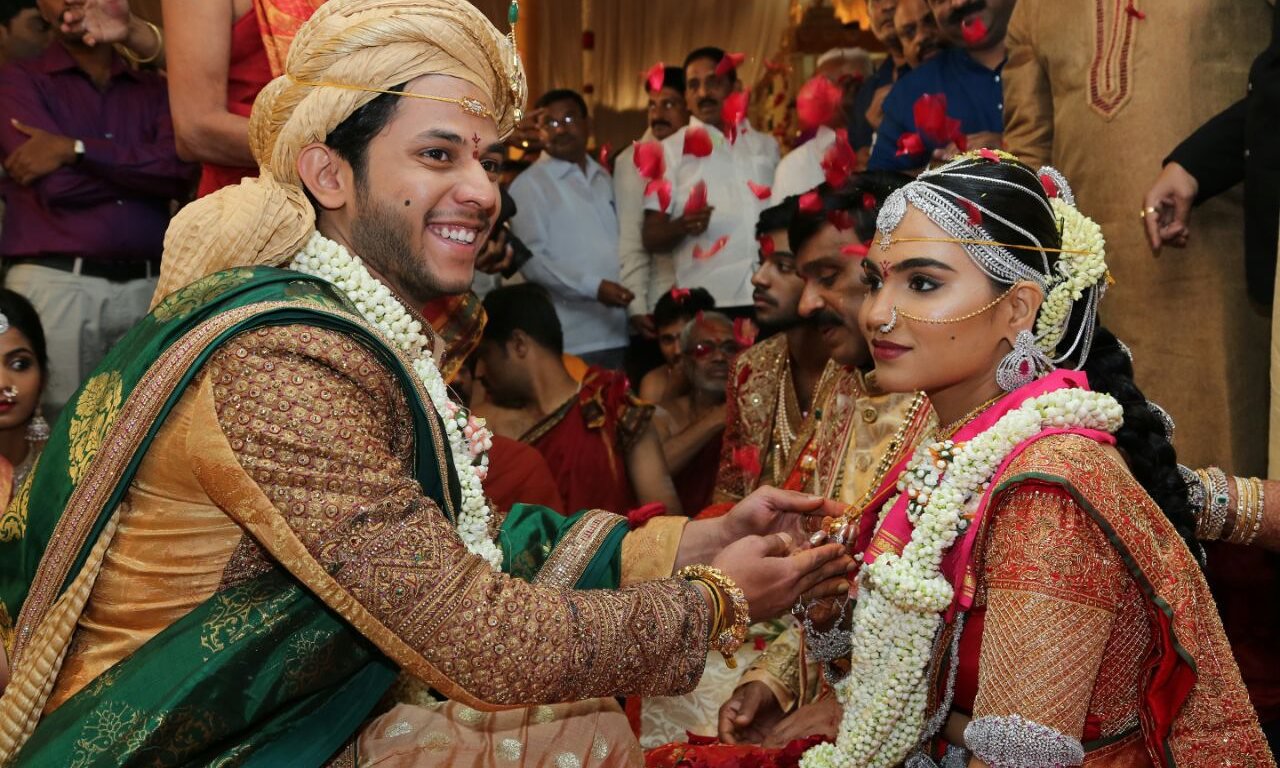 Grand is an understatement.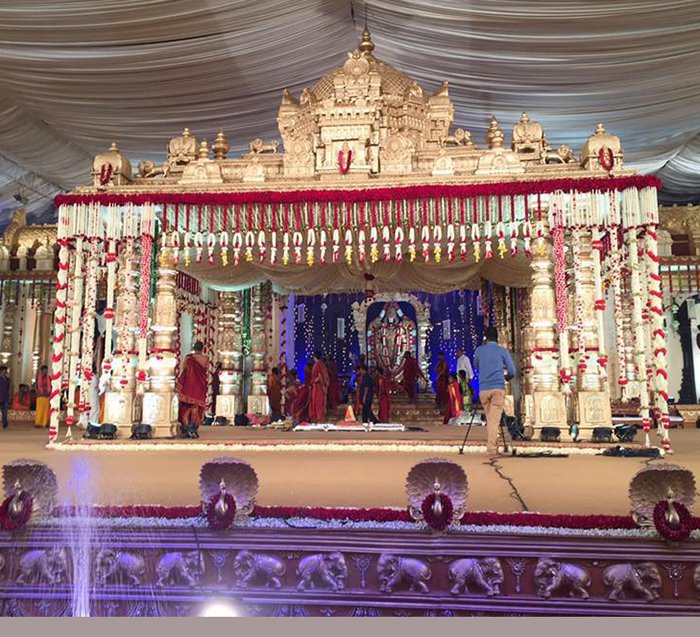 Even a statue of an elephant is adorned with jewels.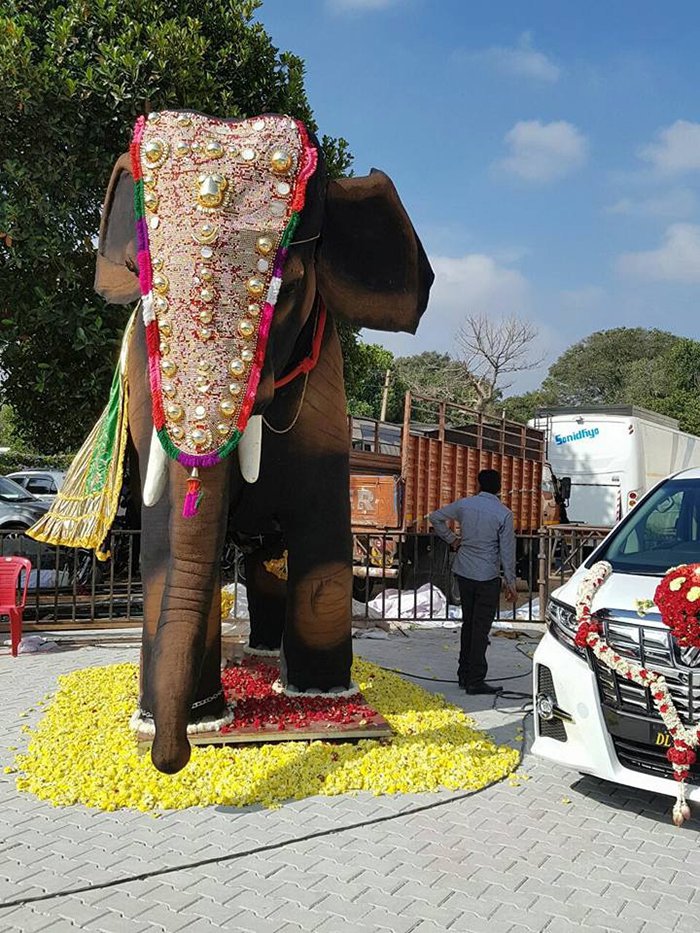 Did anyone say, cash crunch?