Another weekend. Another fit of pressure to make plans. 
What will you do this time? Same old pub hopping? Or mall shopping? Or just chilling with some YouTube videos on auto-play?
How about something different this time? 
You know all those places you cross all the time, and you think "oh, ek baar to jaenge yahan kabhi". 
Well, how about you make this weekend that ek baar. 
For the weekend you decide to make the #TouristInYourOwnCity weekend, here the places you can hop to. 
1. Hone your art critic skills at the National Gallery of Modern Art
Home to modern, contemporary Indian art (1850s onwards) the museum is one of those places we cross but never pay enough attention to. Well, do. And enjoy an afternoon of a treasure trove of knowledge.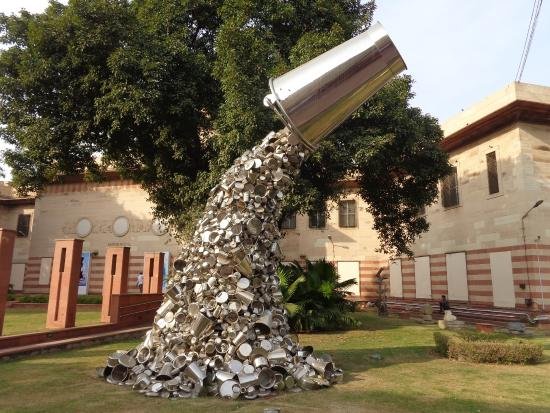 2. Enjoy some pensive time with a sunset at Surajkund
No not for the mela. Go sit by the reservoir, take a long walk, and enjoy the sunset. Take a notebook along, pen you thoughts, or simply sit there and listen to Bloom by The Paper Kites there.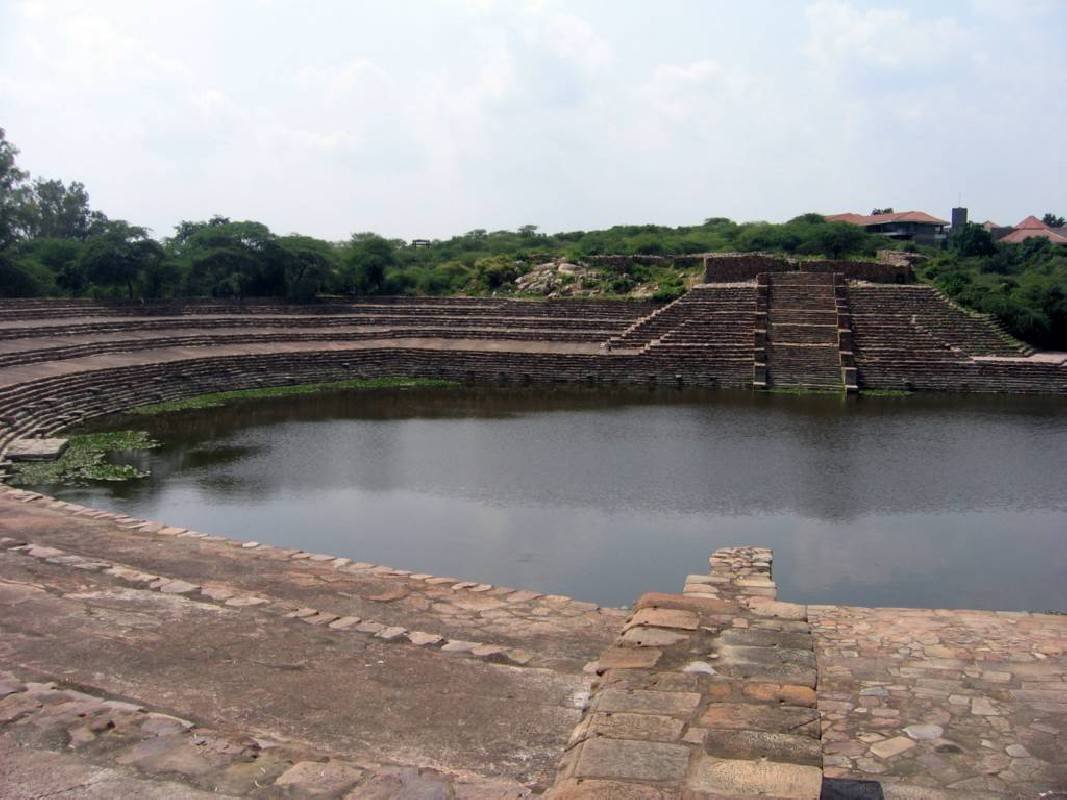 3.  Lose yourself in the tamed wilderness of Sanjay Van 
If the gods are merciful it will be an overcast day and if that happens, go and explore the sprawling city forest situated near Vasant Kunj.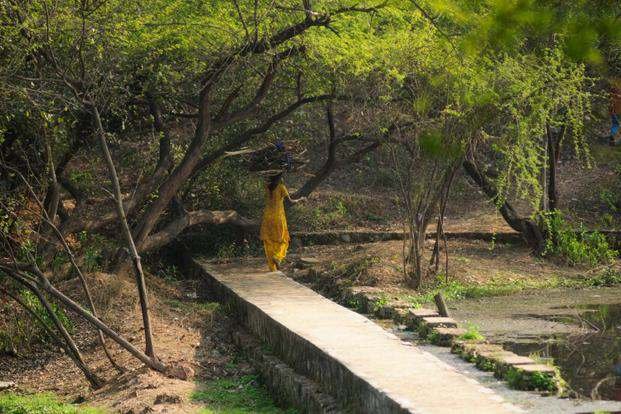 4. Or simply pack a picnic and laze around in the Lodi Gardens
Get up early this Sunday morning and go to the Lodi Gardens. The early morning hustle bustle, people exercising, walking, greeting each other will simply take you in and make you appreciate people the human synchronicity. Also the monuments look absolutely stunning in the early morning light. Take a book along,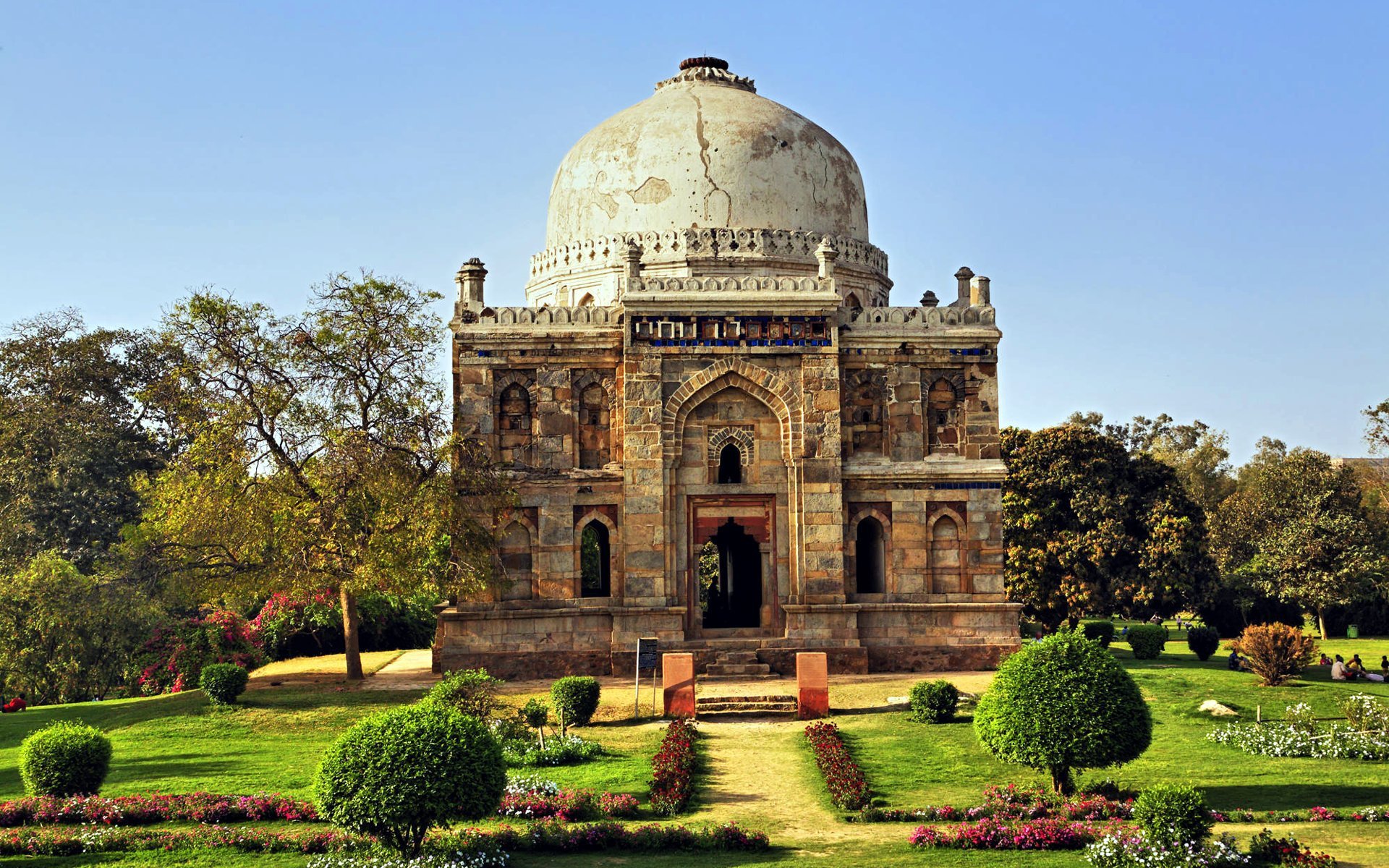 5. Marvel at beauty carved in stone at Akshardham Temple
I know we will probably scoff but trust me: you-need-to-see-this. There are no pictures of what is inside but take my word, it is absolutely beautiful.  And bonus! You get to learn more facts about Indian mythology!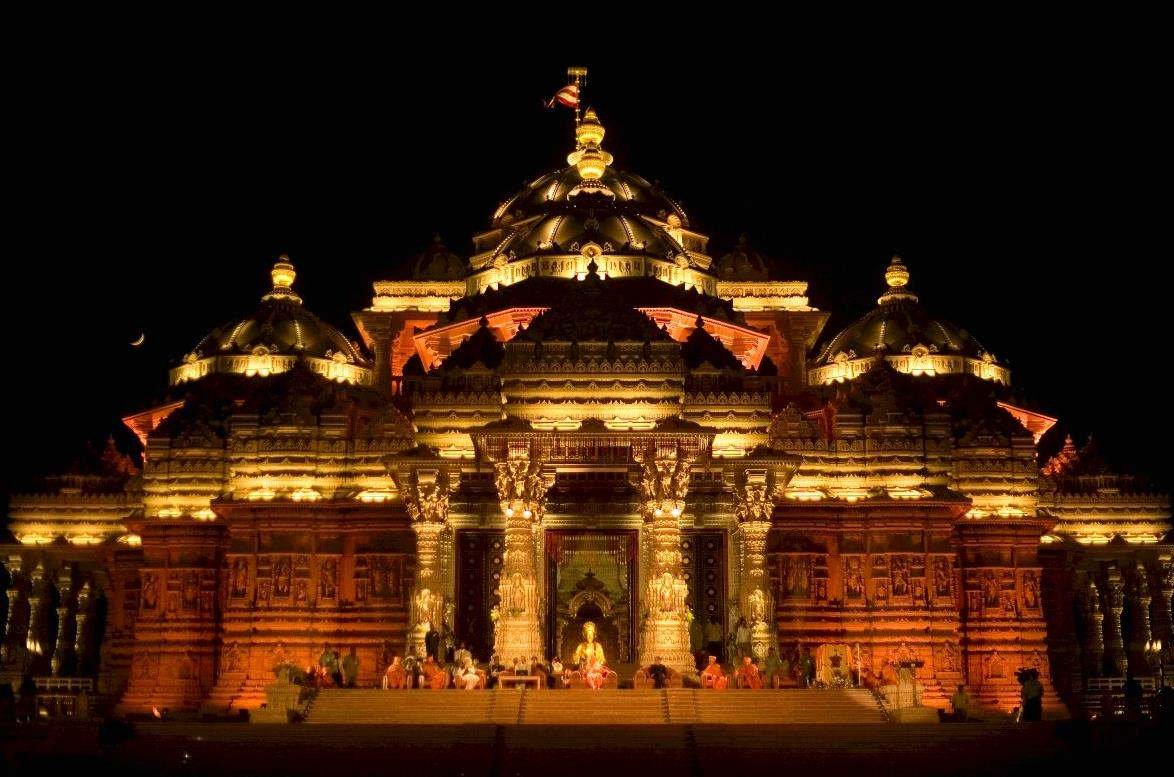 6. Some chor bazaari at the Chor Bazaar?
This Sunday brace yourself and finally make that trip to the "infamous" Chor Bazaar near the Red Fort. Trust me, the waking up at 6 AM is not going to feel so bad once you the absolute steal deals there.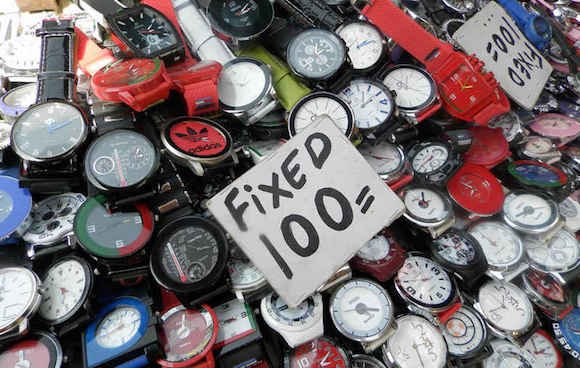 7. Take up the thrift market challenge at Sarojini Nagar Market
Or just channel your Macklemore! Take nothing but ₹1000 and go nuts trying to buy as much as you can in that and only that amount!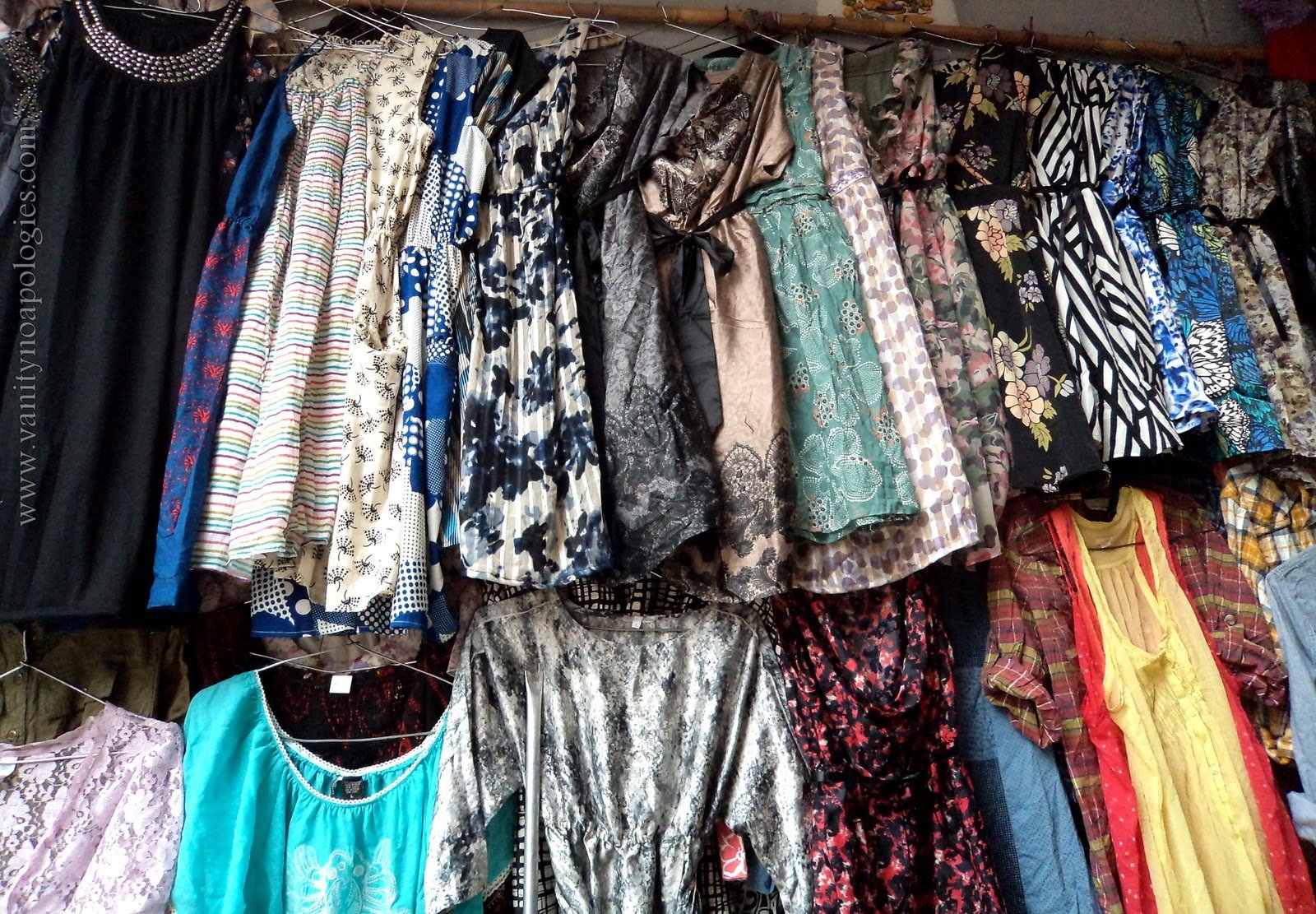 8. Take a food walk at Jama Masjid
If not for the mosque, go for the food. It is an absolute food riot and it gastronomically amazing.  Go nuts on all sorts of kababs, tikkas, mutton burrah, biryani and so on! Try Aslam's roasted butter chicken.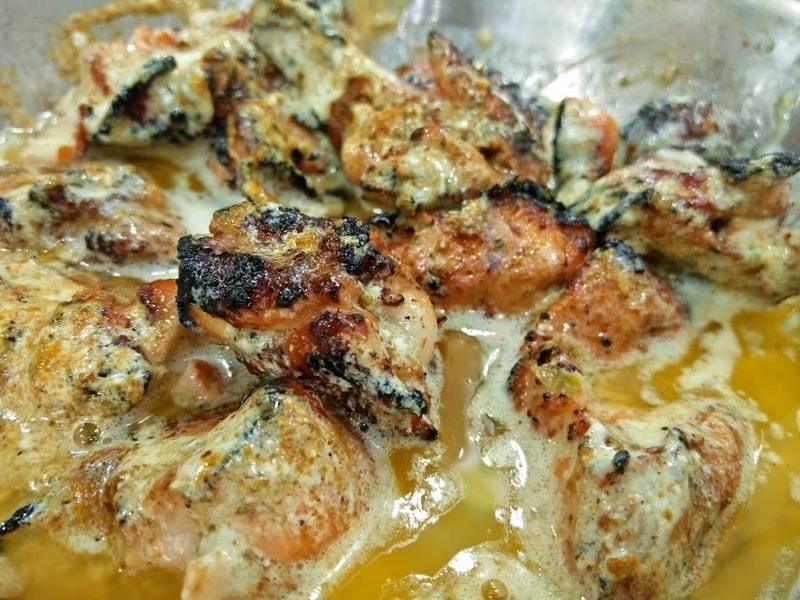 9.  Design your own clothes at Nehru Place Fabric Market
How about spending an afternoon sourcing some pretty fabric for some shirts, dresses, skirts…seriously make whatever you will with them. Get creative, and show up all pwetty the next week!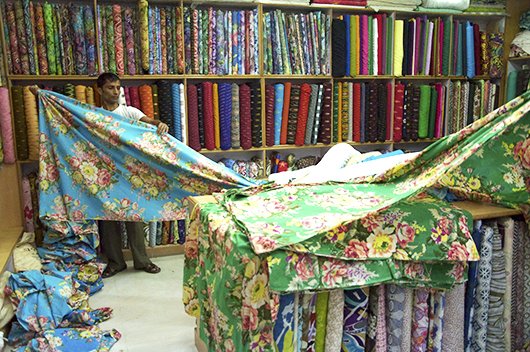 10. Get some pup lovin' at Friendicoes
Go play with some animals! It is therapeutic, really. And who knows, maybe by the end of it you will be adopting and taking a new pet home.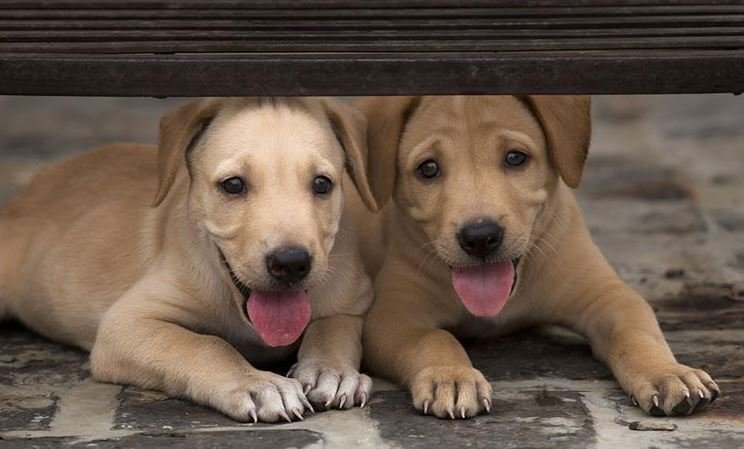 11. Finally go to Qutub Minar!
We have all seen the towering monument from the windows of many metro rides, but have you seen this beauty up close? Trust me you are only going to marvel at this art in sandstone, with all its inscriptions.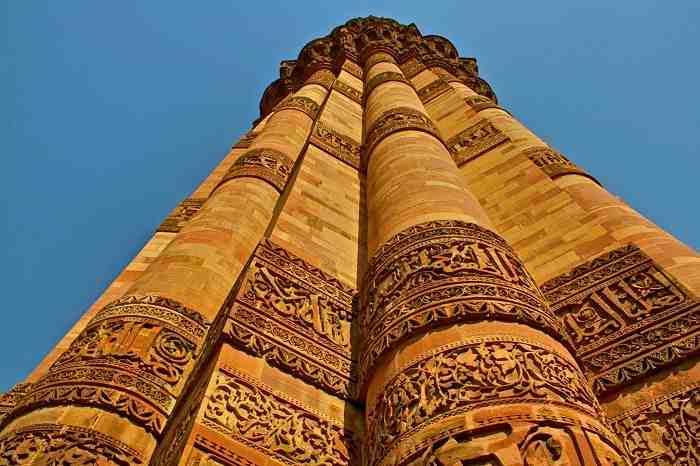 12. Get them school trip feels at the National Science Centre
Channel that nerd inside, visit the National Science Centre and lose yourself in the laws of physics, the Dinosaur gallery, and the human anatomy gallery. Trust me its way more fun than you think.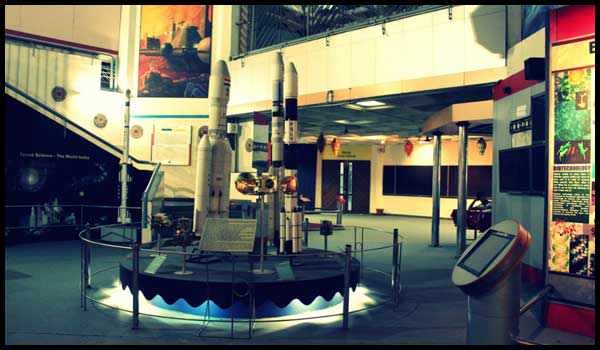 13. Travel the whole country at Dilli Haat
'Don't have time to traverse through all the state food canteens? How about a place that offers food & shopping experiences from all across the country?  Clothes, home decor, personal hygiene, jewelry, this place has everything to offer and then to top it there is delectable food from Maharashtra, to Nagaland, to J&K, and Tamil and so on.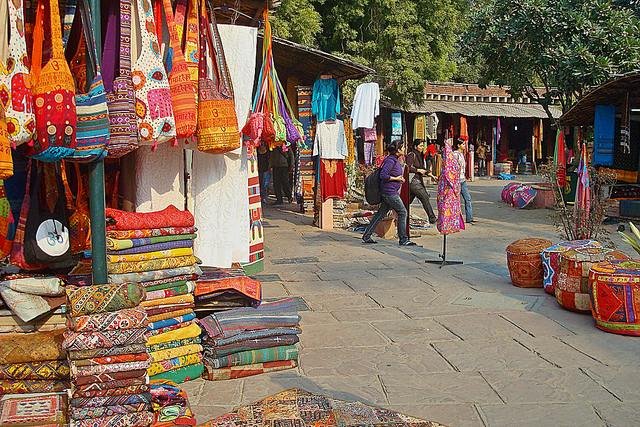 14. Travel back in time at Old Fort
Take a boat ride in one of the oldest forts in the city. Delhi has a lot of architecture but there is something about this aged construction standing the test of time with the city sprawling all around it.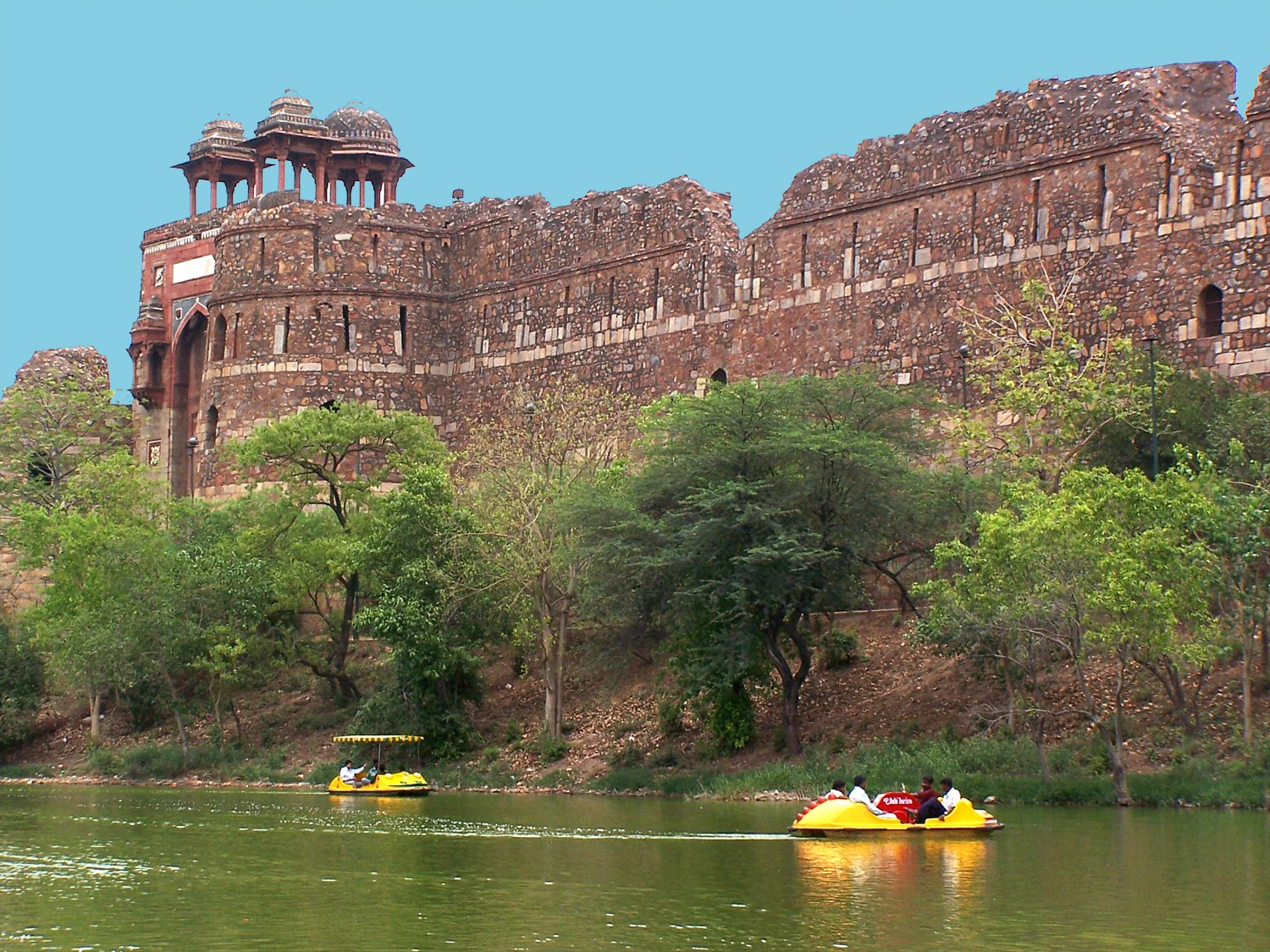 15. Check out handicrafts in Cottage Emporium
A one stop shop for handicrafts curated from all across India, made by skilled artisans. Seriously by the end of this shopping trip you will have a deeper appreciation for the sheer talent, finesse, and creativity that exists in our country, even if you don't end up buying anything.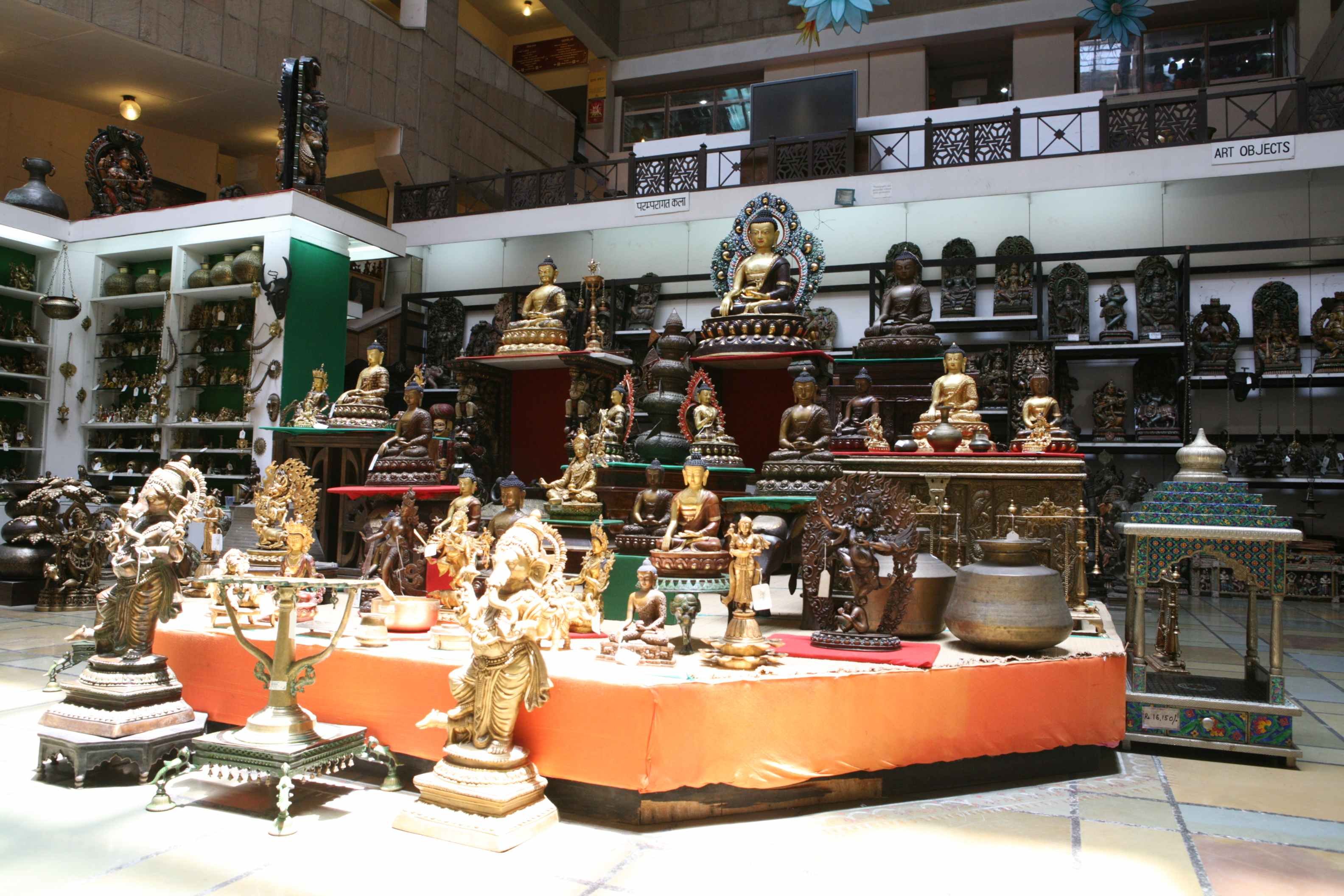 16. Test your mettle at the Indian Mountaineering Foundation
The artificial rock climbing wall at IMF might seem like a child's play to you but trust me, this one is not just about the physical strength but also an exercise for the brain. Oh, and its fun all the way!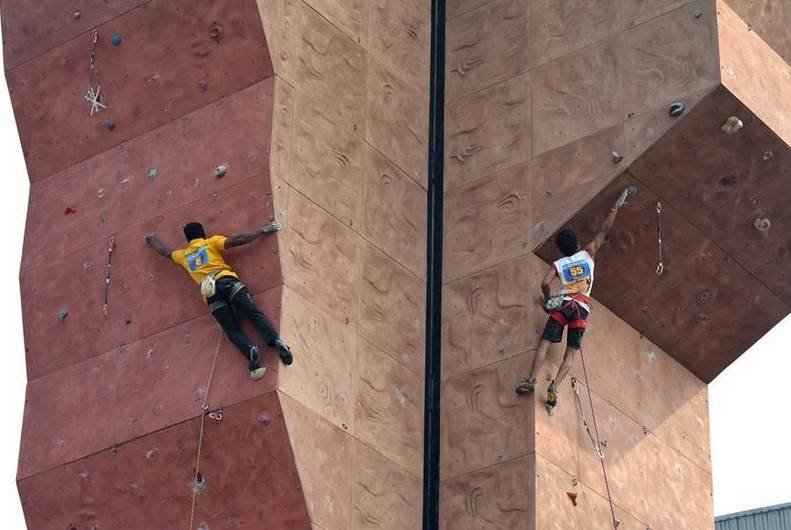 17. Become a kid again at Shootout Zone
Paint your day fun with Paintball sessions at Shootout Zone. They offer a huge variety of games you can choose from so don't worry if its a solo activity you are taking up.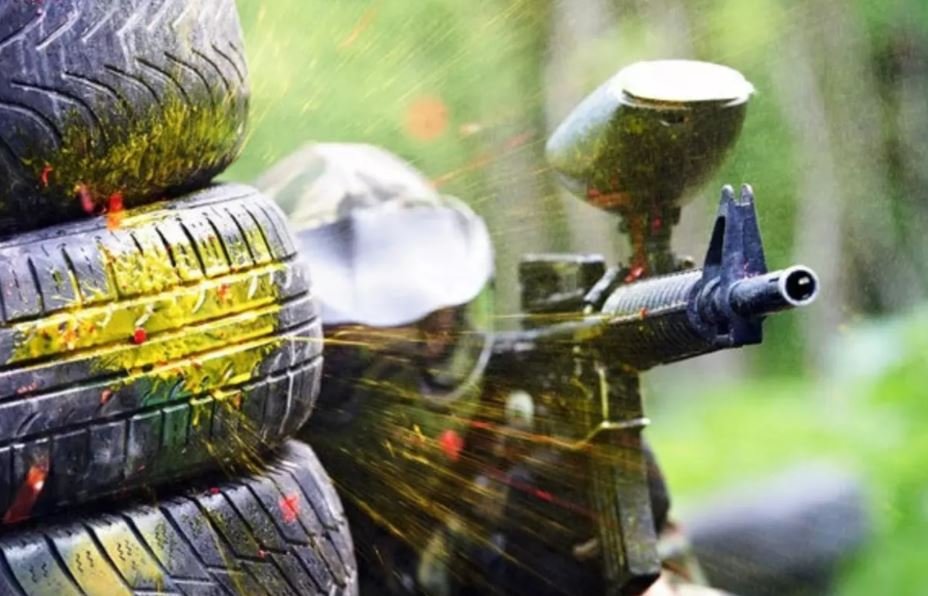 18. Taste some absolute silence at Lotus Temple
Also known as the Bahá'í House of Worship, is another one we see prominently on the city skyline but many of us haven't bothered to visit. A place of meditation, the silence of the temple will offer you peace and calm when your mind wants to disconnect from all the noise inside it.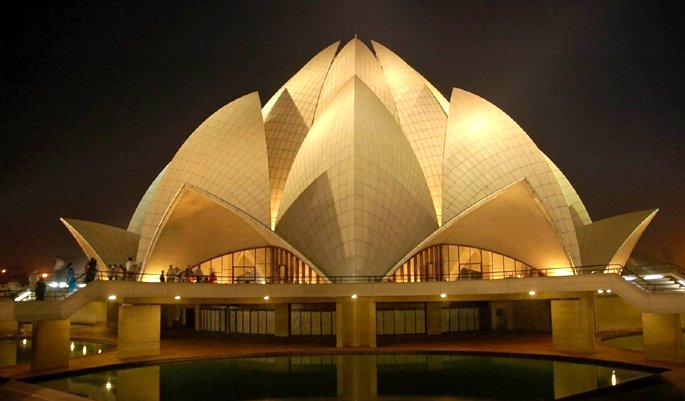 19. Feel em mystica vibes at Hazrat Nizamuddin Dargah
…on Thursday nights for the mystical qawwalis that reverberates Sufism and love all around amidst the smell of rose petals. The electricity in the atmosphere is infectious and will stay with you awhile.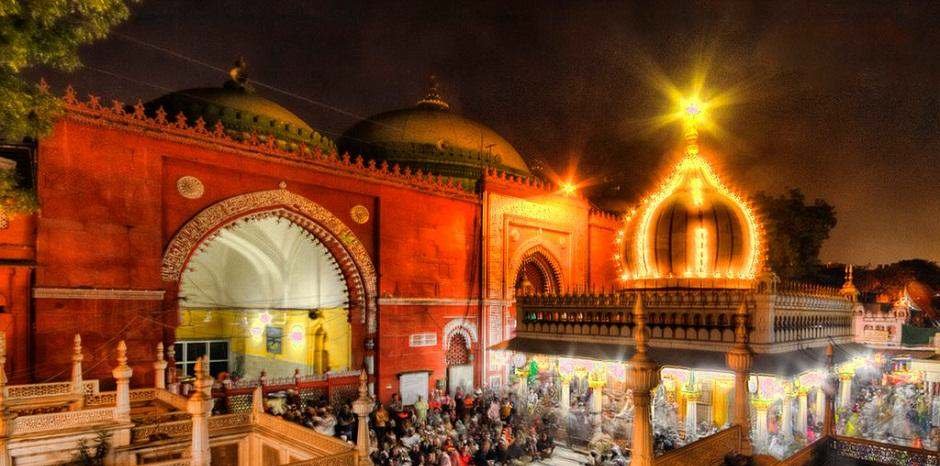 20. And finally quench those hunger pangs with Moolchand Parantha
And after you are done with your fun day out, top it off with a stop at the eternally delicious Moolchand paranthe wala for some buttery rich yum paranthas!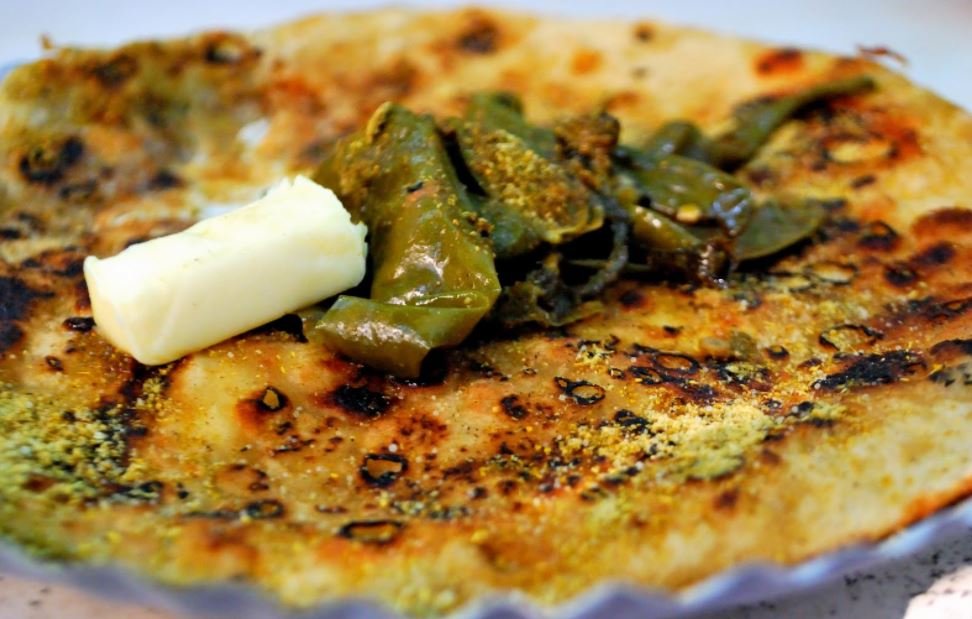 So there you are. 
And of course you can't cover it all over a single weekend, so space it out and your next few weekends are sorted!