Success is never about just one person. When there's a community of support, no obstacle is big enough. And when your family strives to keep your dream alive through years of perseverance, you can create magic.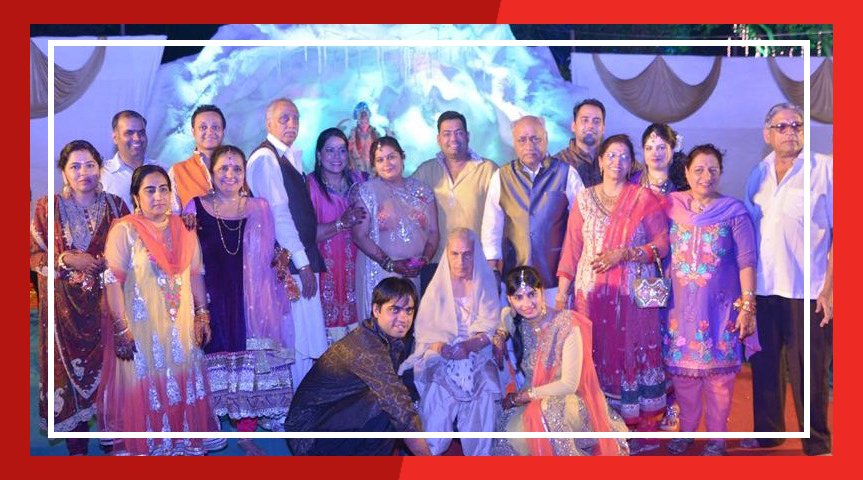 One such story of collective triumph is of the Talwar family.
The current owner of Lavender Bough hotel in Mumbai, Mr. Mithun Talwar shares the story of his family's success. It started when his grandfather migrated from Pakistan during the partition, and started a new business in a newly independent India – feeding people Chhole-Puri in Mumbai!
Harbanslal Talwar, Mithun's grandfather, set up a small chaat corner, which slowly but steadily became popular amid the locals. As business took off, Mithun's father and uncle also joined the brigade, truly making it a family business. In 1986, they extended and opened a banquet hall, Guru Kripa. Together they drove their little empire forward with only one mission – spreading smiles among their customers.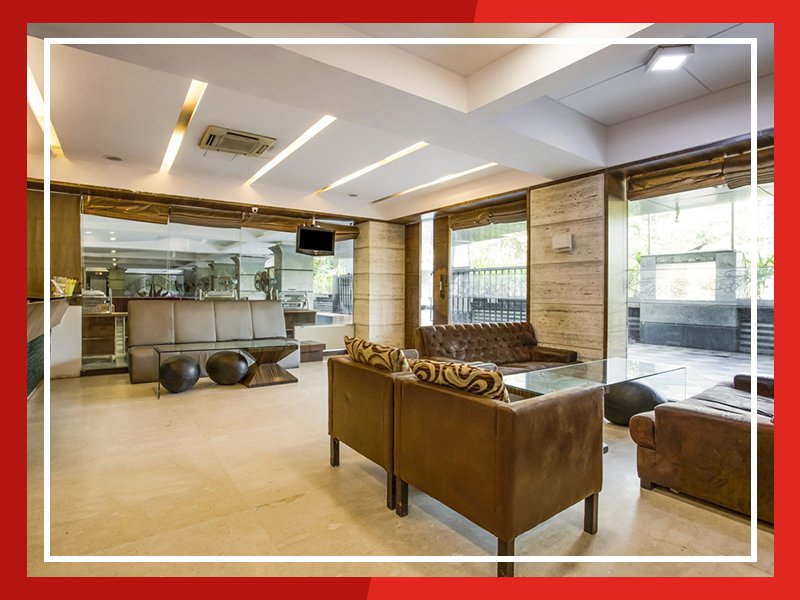 And as this business slowly began to boom, they joined hands with OYO Hotels & Homes. Today, they're successfully running Capital O Lavender Bough Hotel which has 33 rooms, 3 banquets and a multi-cuisine restaurant, Persian Indigo. Their hotel is one of the most sought-after in the area. And to think that all of this started with a tiny chhole-puri stall.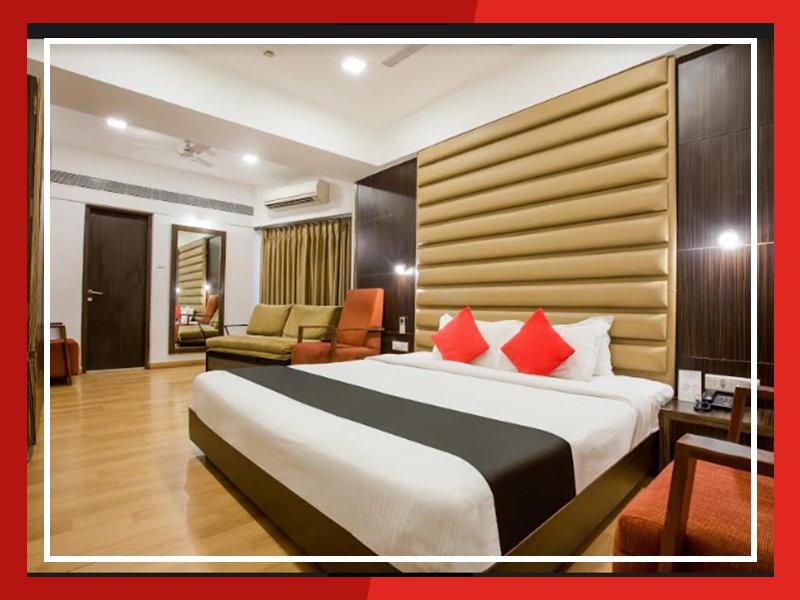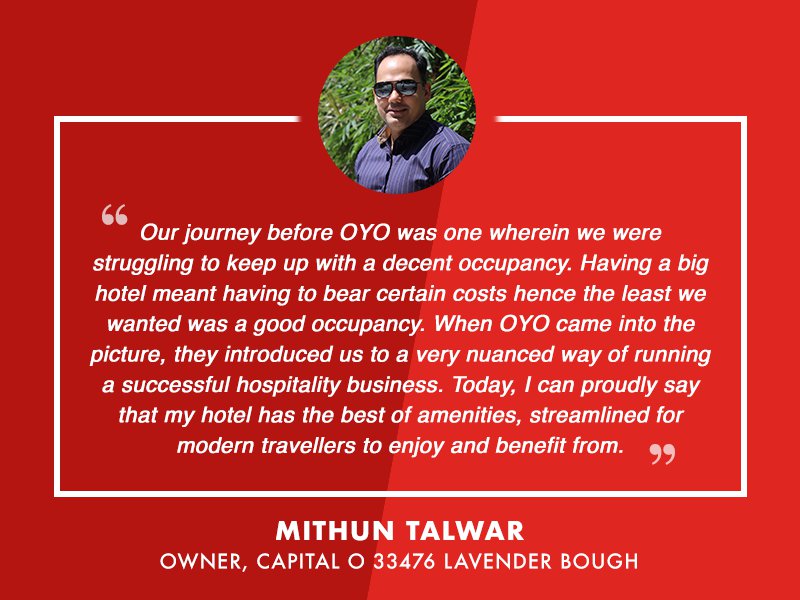 Talwars have shown how lone visionaries can pursue their dreams and turn them into successful inter-generational family businesses. Much like the Talwars, OYO Hotels & Homes has played a huge part in empowering passionate asset owners across the globe by helping their businesses thrive.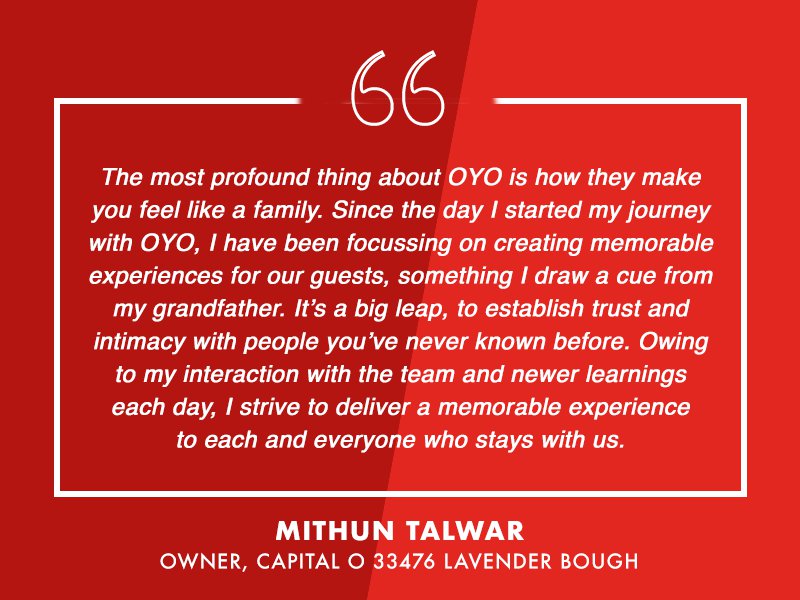 Talwars' tale of success is what constitutes the spirit of India. And we couldn't be more proud of such inspiring stories.