In association with
Havells
Even in a nation of festivals, Durga Pujo stands out for the sheer level of energy it brings to our lives for a few days every year. Pujo season is officially here and that's evident from the Pandals on the streets and the enthralled faces of our Bong friends. While many out there wait for Durgotsava purely for the euphoria and culinary delights it brings to the table, for true Ma Durga devotees, this mega event is about a lot more than just the festivities.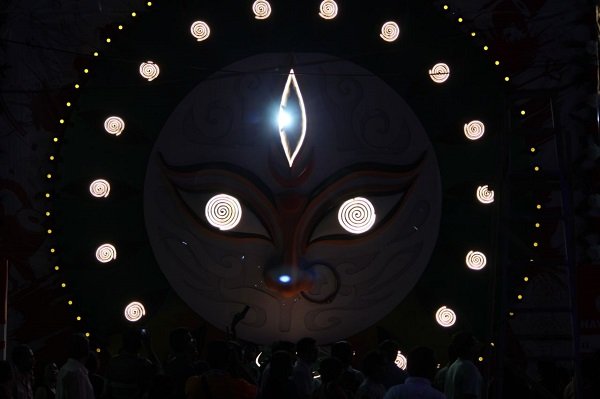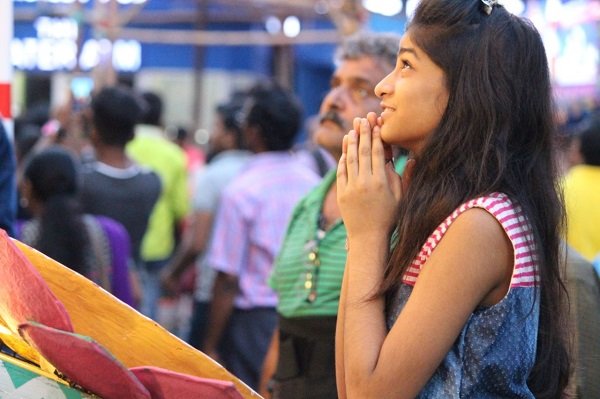 Case in point, the reactions of people who got to experience a larger than life installation of Ma Durga's third eye. This 28 feet tall installation by Havells (yes, the makers of wires that don't catch fire) is as breathtakingly alluring as it is innovative. You see, when someone touches her feet, it lights up in the grandest fashion. The most exciting part is to see Ma's infinite-energy-holding third eye light up to bless her devotees!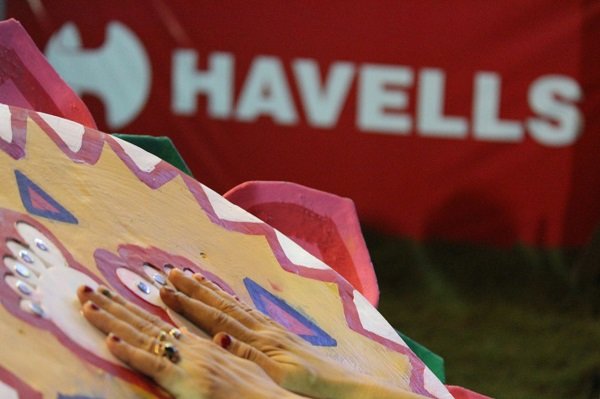 To Watch The Complete Video, Click On This Image: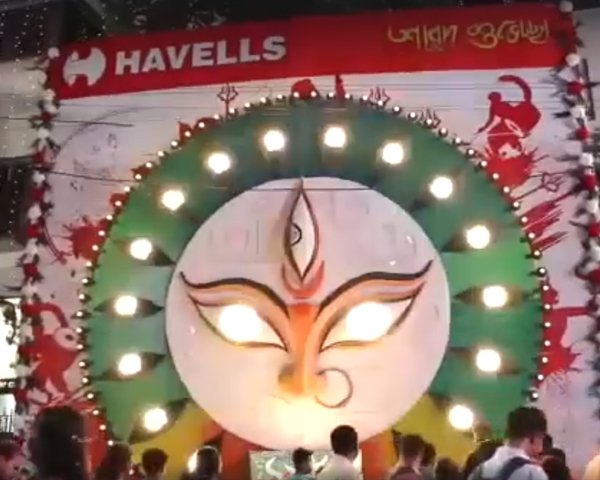 And while the exhibitionism here is without a doubt, beyond par, there's an important purpose behind the exercise as well. Havells believes in making a difference to the lives of everyone, which is why they are urging the good folks of Kolkatta to take a pledge to keep their beautiful city green while keeping sustainability in mind. They also want us to take a vow to ensure women feel safe, even when they're by themselves in the dead of the night. The first step suggested by them is to eliminate all dark spots from the city's streets by installing more street lights. And that certainly isn't a suggestion we can disagree with.