In 1798, Napoleon sent him a letter, appreciating his efforts to ward off British attacks. There was a possibility of an alliance too, something that had the Brits worried. 20 Muharram, 1197 Hijri, according to his calendar or Sunday, 22nd December 1782, was when he got the throne. The throne of Mysore.
Two years after that, the second Anglo-Mysore war ended. It would be the last time an Indian emperor would dictate terms in a treaty. 
He was a son of the soil. Born in our motherland and one of the few who knew the perils of what an alliance with the British would cost us. But he was a fierce and brave warrior. It wasn't about compromising. He knew that he had to fight, that he had to make a stand. No matter what it took.
This story is about the rise and fall of one of our first freedom fighters. The Tiger of Mysore – Tipu Sultan.
Tipu always used the tiger as his symbol. It depicted the man's power and might. And there's no debating that. After all, he was the man the Brits feared the most. 
He was a champion on the battlefield. Under his rule, Mysore came up with the first war rocket., something he employed time and again to win his battles.
Tipu had defeated the Nizams as well. He ruled the South. But more importantly, he was one of the few who went neck and neck with the Brits. The tiger who took on the lion. And he came out on top, more than once.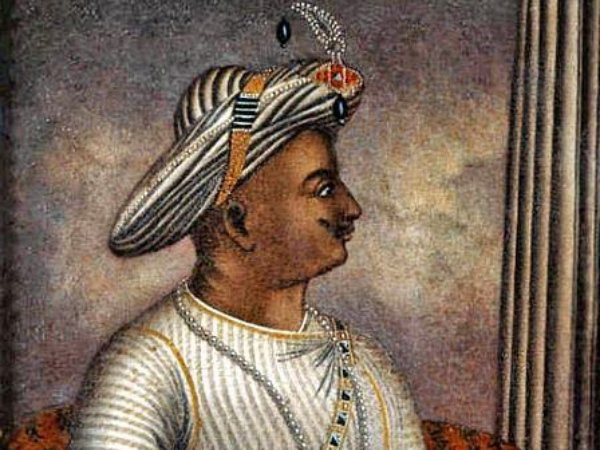 As the Britishers – our future rulers – gained momentum, Tipu tried his best to keep them at bay and away from our land. The East India Company wasn't his only pressing concern. He was facing conflicts from inside our borders too. There were other kings, emperors and rulers who wanted to take control of as much land as possible.
Some of them did not understand the dangers that lay ahead and so joined hands with the East India Company, hoping for assistance in gaining control over other kingdoms. But eventually, you know how that panned out.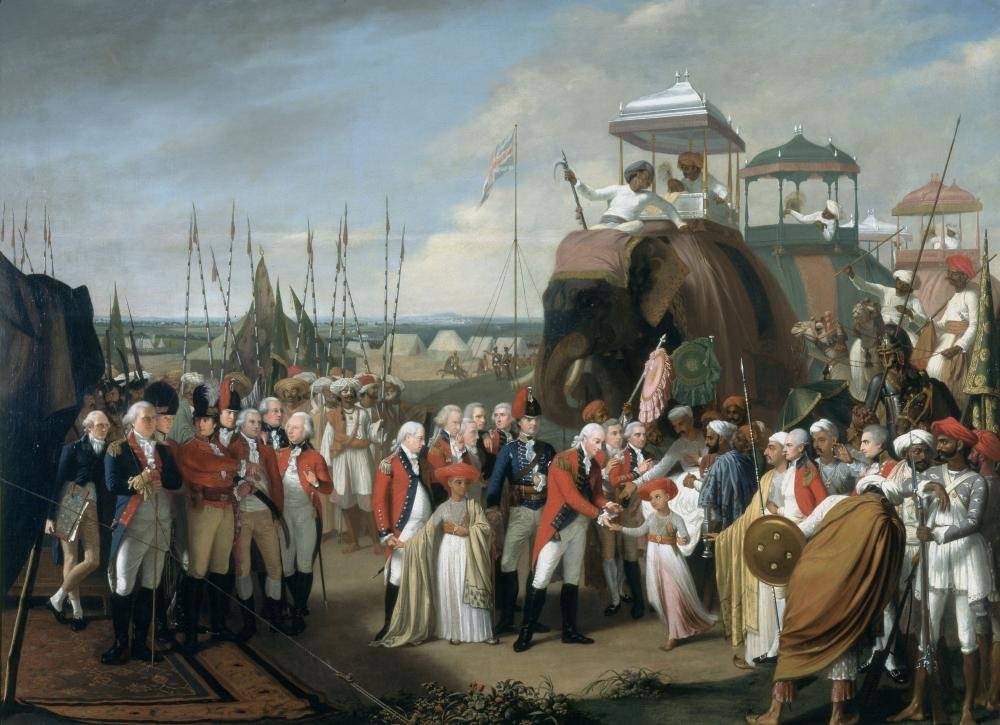 The third time he came up against the British was in 1791. When he had attacked Travancore, knowing that they were allied with the foreign power. But an allied force proved to be too much for him. He entered negotiations and had to give up on a lot of land, money and riches as part of the treaty. They even took two of his sons, whom he eventually got back. The British commanded the terms this time around.
The tiger was wounded. 
The 4th Anglo-Mysore War happened when Arthur Wellesley, the man who would later defeat Napoleon, marched on to Srirangapatna, the capital of Mysore. Tipu's army was under siege. He had 30,000 men with him. But with the help of other Indian rulers, the British had over 50,000. 
It is said that he was asked to escape through one of the secret passages but he chose to fight. 
"It is far better to live like a tiger for a day than to live like a jackal for a hundred years."
That was the last time the great Sher-e-Mysore roared. 
It was 4th May, 1799.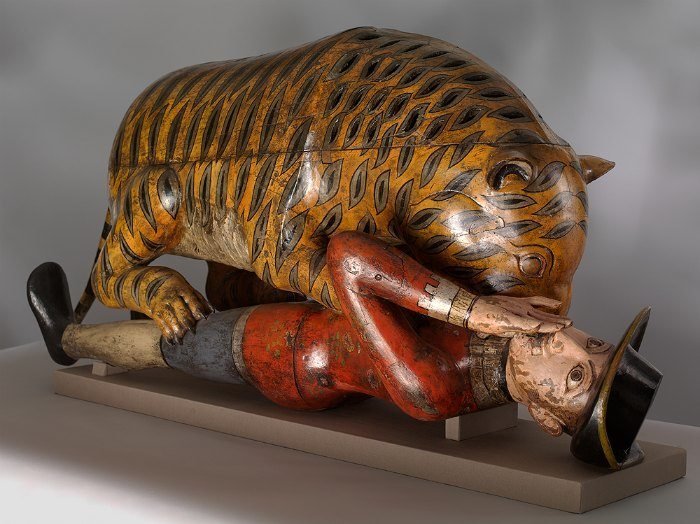 Tipu Sultan had finally lost the war. When he died defending his land, there were celebrations in Britain. For them, their forces had defeated the greatest threat in the subcontinent. Yes, that was his stature. That was his aura.  
After the fourth war, an East India Company officer, Alexander Beatson, wrote:
"His stature was about five feet eight inches; he had a short neck, square shoulders, and was rather corpulent: his limbs were small, particularly his feet and hands; he had large full eyes, small arched eyebrows, and an aquiline nose; his complexion was fair, and the general expression of his countenance, not void of dignity."
I remember watching the TV show 'Sword of Tipu Sultan' on Doordarshan. As a kid, that man meant 'bravery'. No matter how true or false those stories were. He embodied the perfect warrior and history will remember him like that. 
What a glorious man! What a tiger!