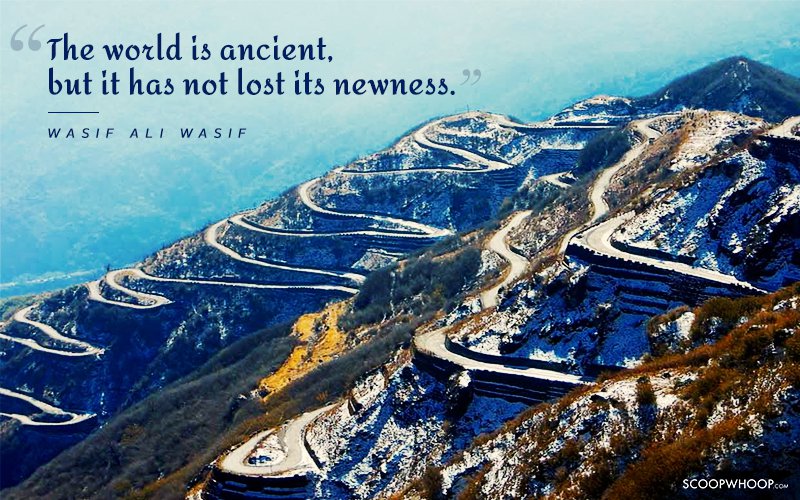 Common holiday destinations are no longer in vogue. People now want to explore lesser known, breathtaking landscapes and mingle with the locals for an immersive experience. Keeping this in mind, we have compiled a list of 12 such places that should feature on your travel list:
1.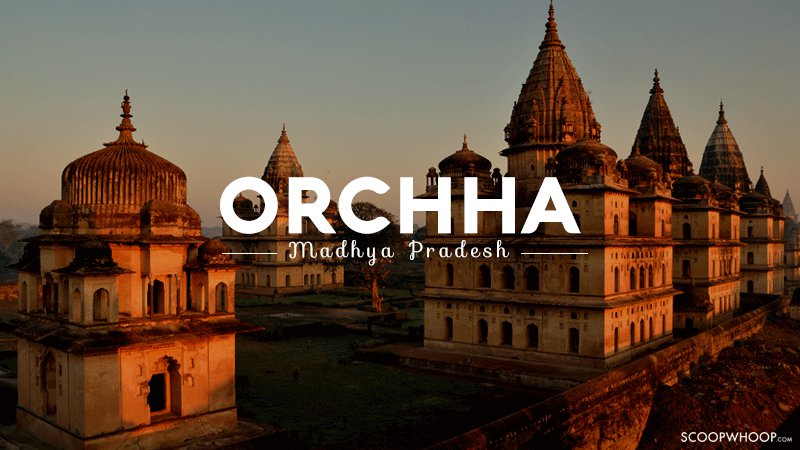 A small town in Tikamgarh district of Madhya Pradesh, Orchha lies on the seasonal island on the bank of the Betwa River, 15 kilometers from Jhansi in Uttar Pradesh. The majestic Orchha Fort is an example of Mughal architecture with its precise geometric proportions and is surrounded by remarkable landmarks like Raja Mahal and Jahangir Mahal. Enjoy a breathtaking view of the lush green city from Jahangir Mahal.
2.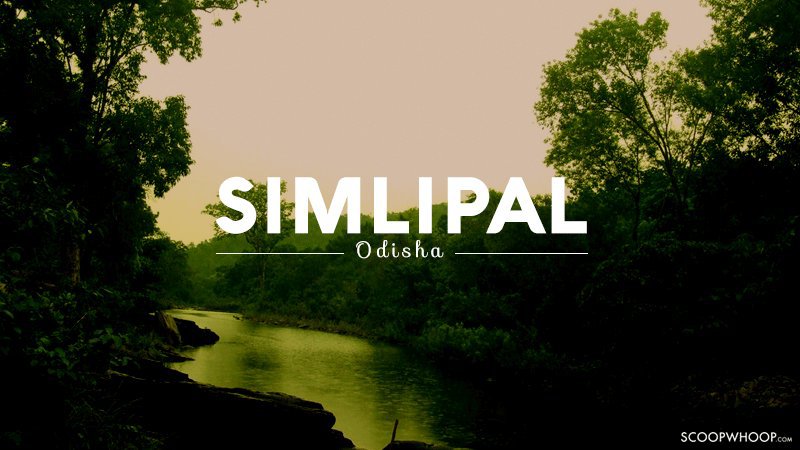 Simlipal is set on a wide expanse of Sal forest and is famous for the Simlipal National Park and Barehipani Falls. Simlipal National Park is home to three of India's most elusive animal species: Tiger, Asian Elephant, and Gaur. The reserve is endowed with exceptional biodiversity, thanks to the variations in topography, agreeable climate, and desired vegetation. 
3.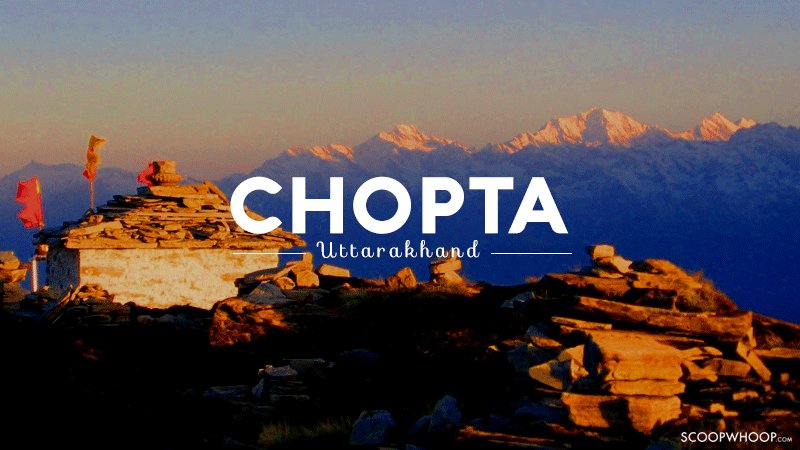 Chopta is a small village in Uttarakhand which offers you everything from gently undulating slopes to fresh meadow grass and an overall idyllic vibe to unwind in. Go trekking, indulge in some adventure sports, or simply open a picnic basket in the beautiful meadows! Summer is the best time to visit Chopta. 
4.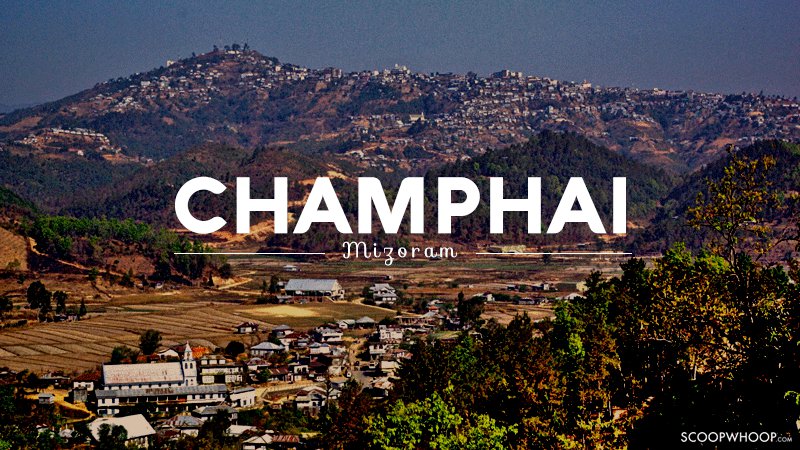 The beautiful state of Mizoram is renowned for its vivid tribal tradition, orchids, and vibrantly colored butterflies. What makes Champhai attractive is the splendid panoramic view of the Myanmar hills and its pleasant climate. The colorful scenery surrounding the place comprises hill slopes that bear expansive vineyards, fruit orchards, and Kiwi plantations.
5.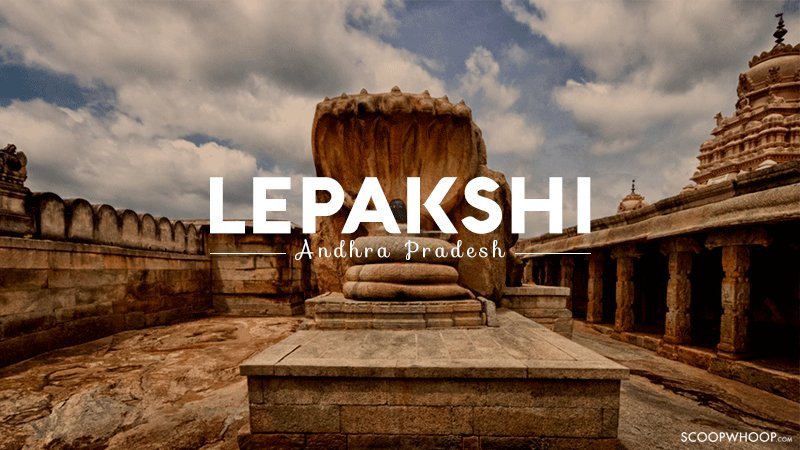 This small town in the Anantapur district of Andhra Pradesh is an enriching historical and archaeological site. Lepakshi has a famous temple dedicated to Lord Veerabhadra, the fiery incarnation of Lord Shiva. The exclusive frescos of Ramayana and Mahabharatha depicted on the ceilings of the temple and the gorgeously carved pillars are bound to leave you spellbound. 
6.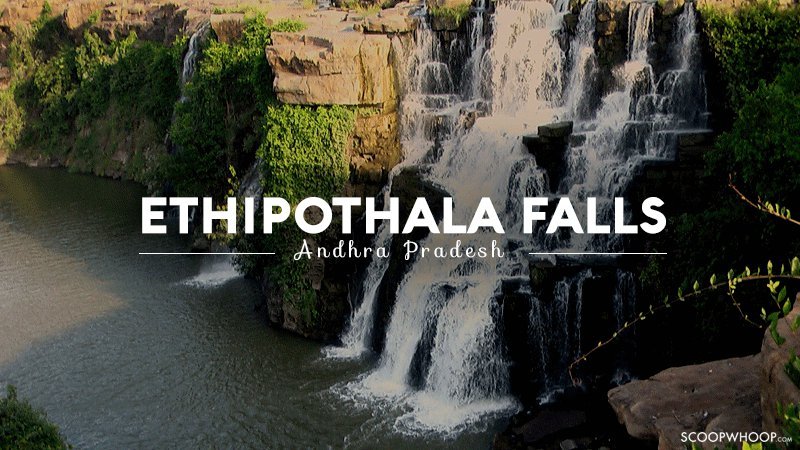 Ethipothala, in the Telugu language, means "lift and pour". Ethipothala falls leap from a height of 70 feet. The gushing waterfall is formed by a combination of three streams: Nakka Vagu, Tummala Vagu and Chandravanka Vagu that join River Krishna eventually. The falls form a lagoon in the centre which is believed to be a breeding centre for crocodiles. Also, the beautiful Ranganatha and Dattatreya temples which are situated near the falls are a must visit.
7.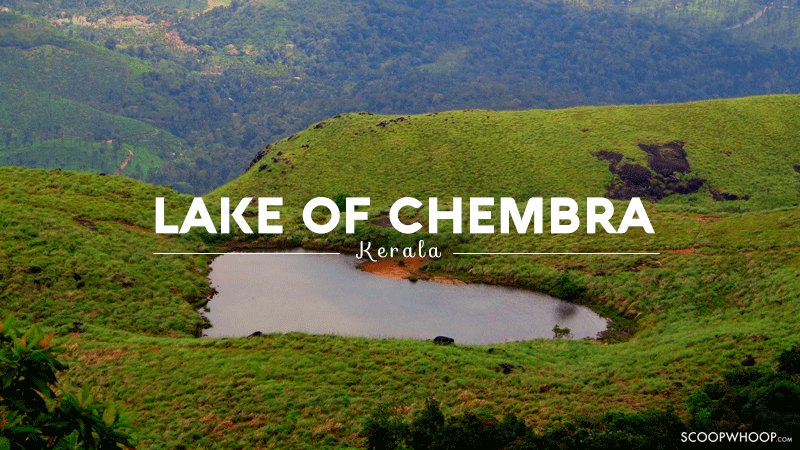 Chembra Peak is the highest peaks in Wayanad ranges. It is a 15-kilometer climb and takes about 5 hours through the lush green tea gardens. About half way up, there lies a heart-shaped lake which is believed to never dry up. The charming lake attracts romantics from all around the country.
8.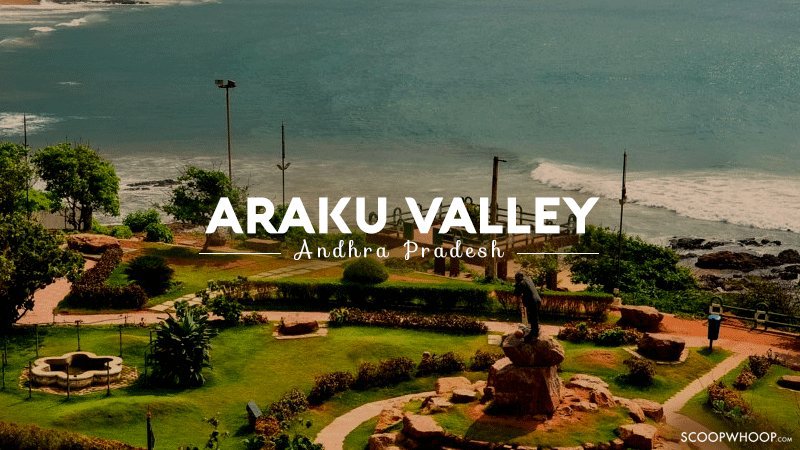 Araku Valley is a hilly village in Vizag surrounded by thick forests all over. The best coffee plantations are found in Araku. The valley has rich natural beauty which can mesmerize anyone. Look out for the Tribal Museum which portrays tribal handicrafts and lifestyle.
9.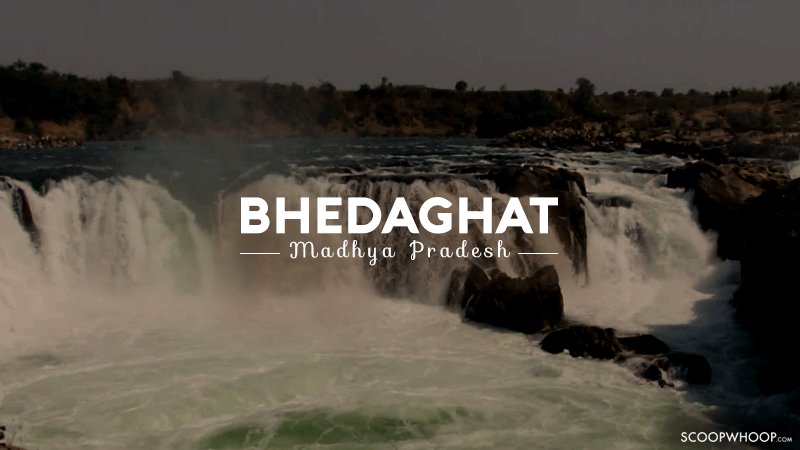 This beautiful spot in the city of Jabalpur makes for a perfect offbeat destination. Don't miss the heavenly experience of a boat ride in the Narmada river on a moonlit night. With the marble gorges of Bhedaghat towering as high as 100 feet on both sides, you will remember this experience for a lifetime! The other famous attractions are the Dhuandhar falls, and the Chausath Yogini temple. 
10.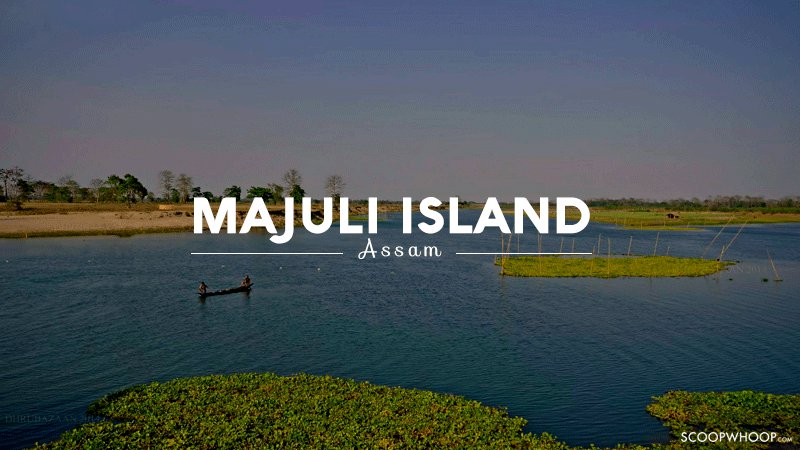 Yet another natural wonder is Majuli in Assam which is the largest river island on earth. The island is picturesquely placed in the Brahmaputra river. Majuli has been declared a world heritage site by UNESCO. The scenic beauty of this place is spectacular during monsoon when the river is at its fullest. Since many Vaishnava monasteries are present here and unique combinations of various forms of drama, arts, music and literature can also be seen here, it is rightly referred to as the cultural capital of Assam.
11.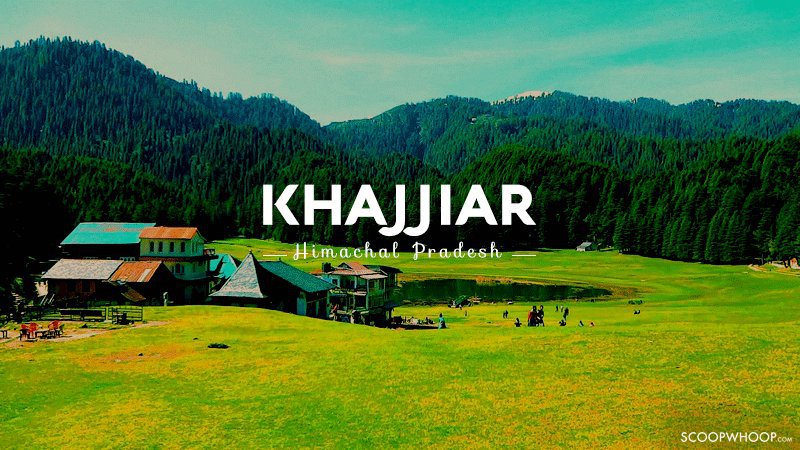 Khajjiar is a quaint little hill station amidst the magnificent Deodar forests. The reeds and the meadow add an elegance to this place and make it the rarest combination of three ecosystems: the lakes, the pastures, and the forests. One can revel in the quiet mystery of this glorious town and also indulge in various adventure sports like paragliding, horse-riding, and trekking. Khajjiar is nick-named as 'India's mini Switzerland' and is a preferred destination throughout the year.
12.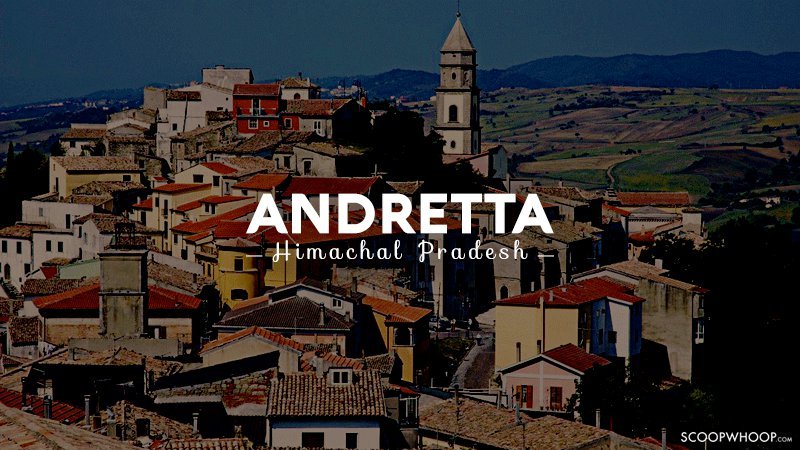 This small village in the Kangra district is a must visit for every art lover. The place is made purely for inspiration and is known to attract artists from various walks of life. The Andretta Pottery and Crafts Society is known for its miniature paintings and pottery exhibits. You can even enroll yourself in a pottery course there and try your hand at it! 
So choose your favourite spot to explore and get set to add a lifetime memory to your travelogue!