Well, Holi's here, and there's good news for everyone who loves to drown themselves in colour – the streets are going to get pretty colourful soon. 
While most of us are geared up for the celebrations and can't wait for the festival to kickstart, there is a flipside to Holi we can't ignore – the probability of molestation increases during the festival days and all of us (in Delhi) are aware of waterballoons flying and hitting women out of nowhere. If only we had a truck full of waterballoons for everytime we got hit with one! *Sigh*
While most women get paranoid and lock themselves up during Holi, there's a different kind of Holi being celebrated in Uttar Pradesh.
People in Barsana district, practice a centuries-old tradition, Lathmaar Holi, that allow women to beat their men up for a day.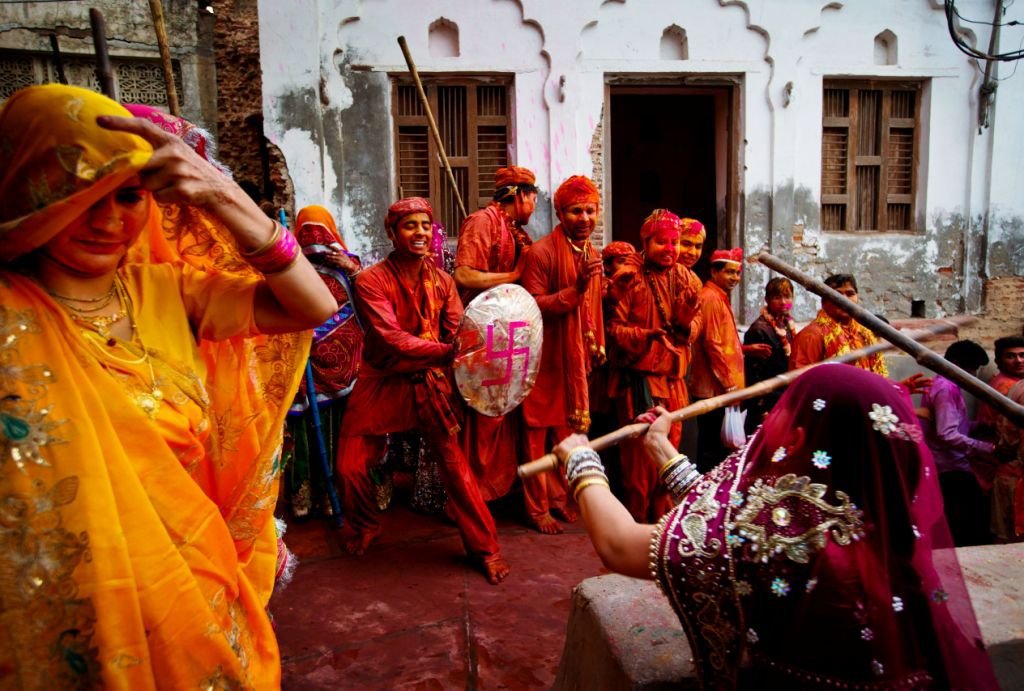 In case some of you are wondering, 'lath' = stick, 'maar' = beat, therefore, 'lathmaar' = beat with a stick.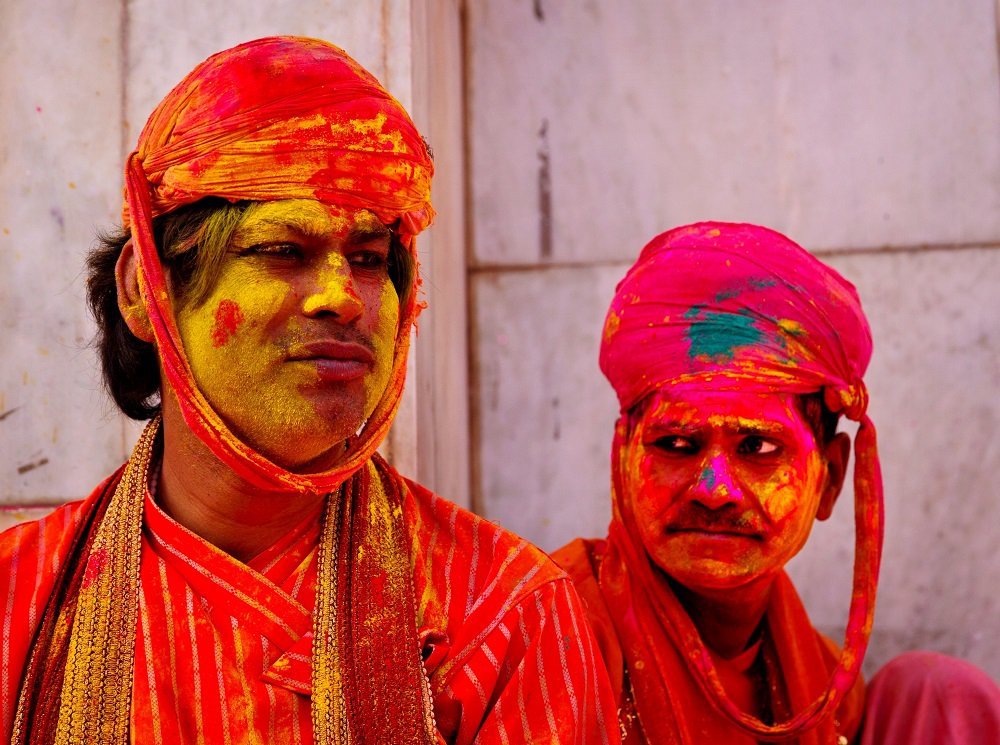 It is said that it was Lord Krishna who started the tradition of colours by first applying colour on his beloved Radha's face.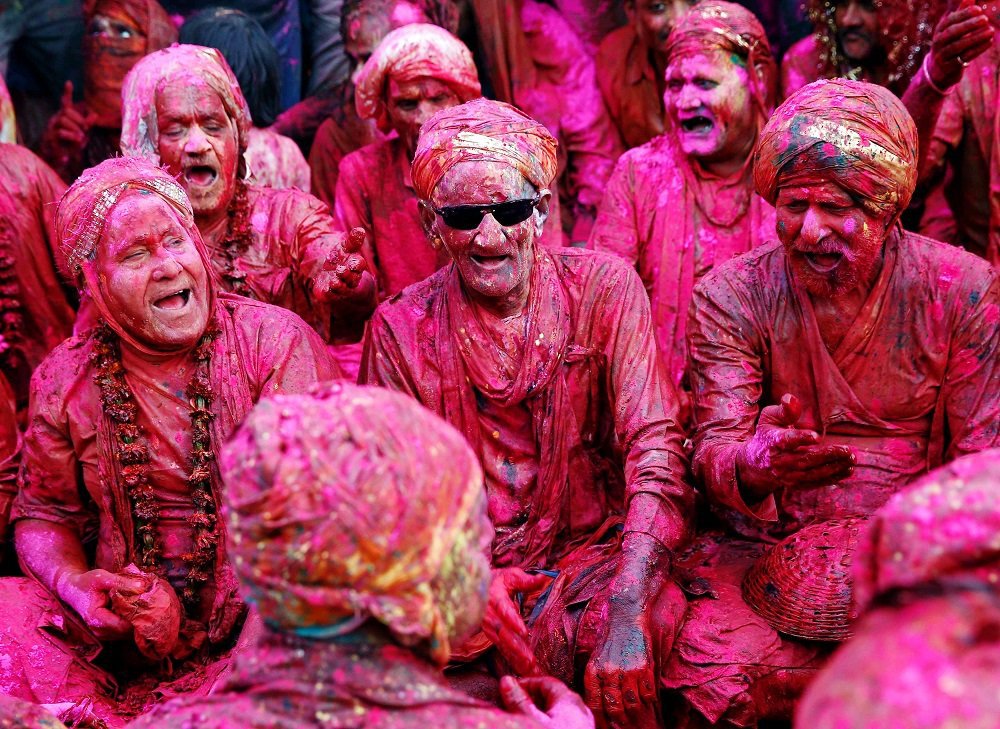 Here's the story:
*clears throat*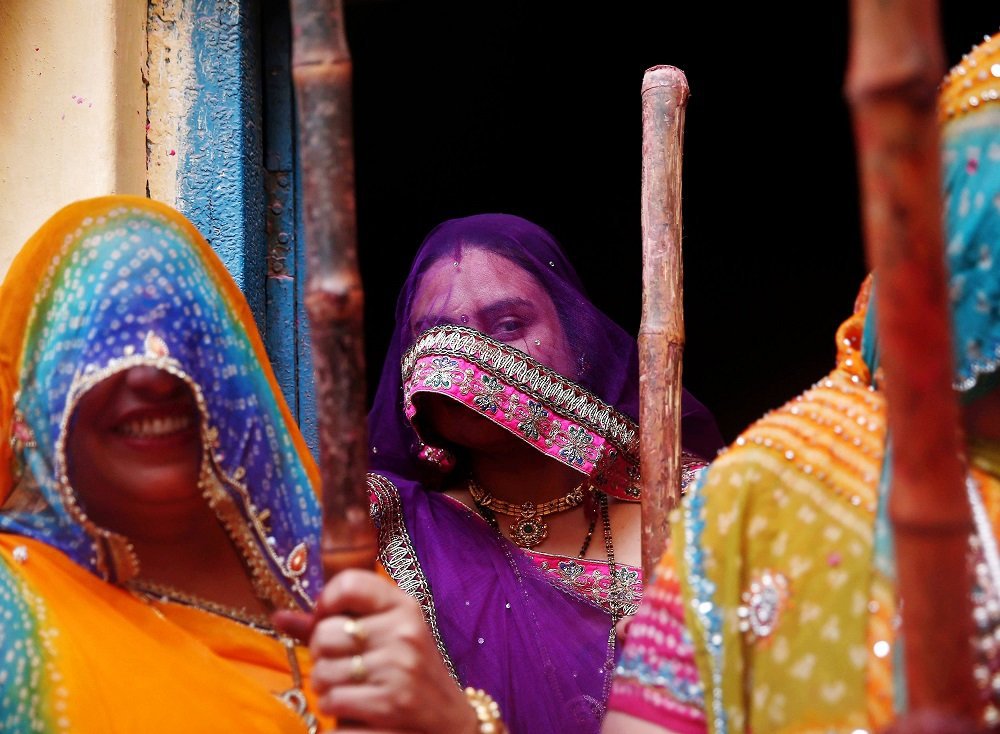 Lord Krishna, who was famous for playing pranks on Radha and the gopis, visited Radha's hometown, Barsana on this day and teased her and her friends. In retaliation, the women chased him away.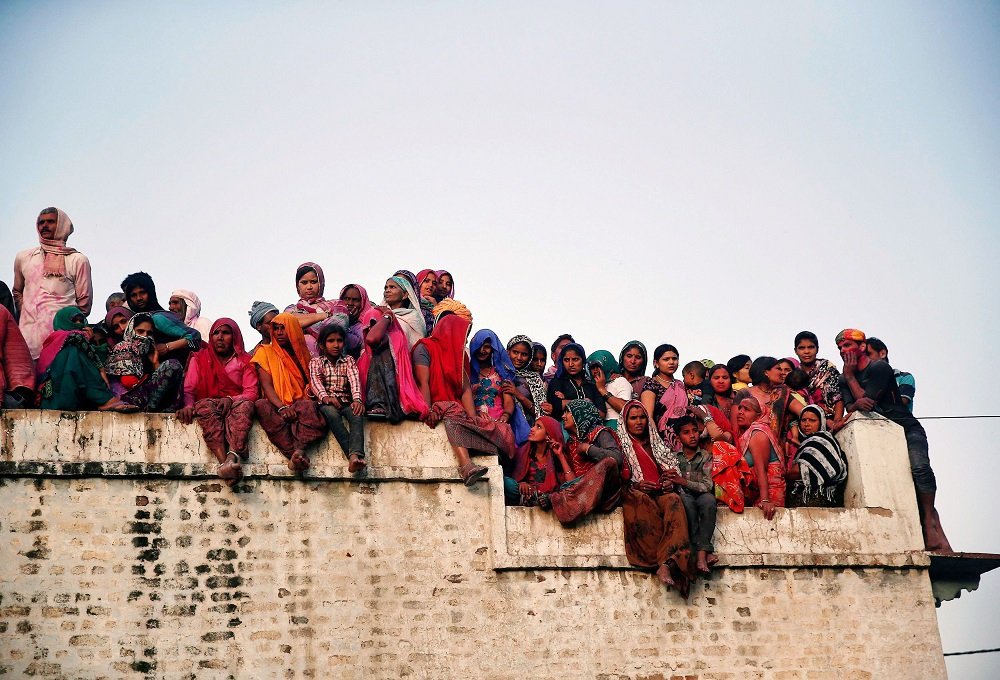 To celebrate the story and recreate it, men from Nandgaon (Lord Krishna's village) visit Radha's hometown, Barsana, and are greeted with abuses and sticks instead of colours. 
*Ouch*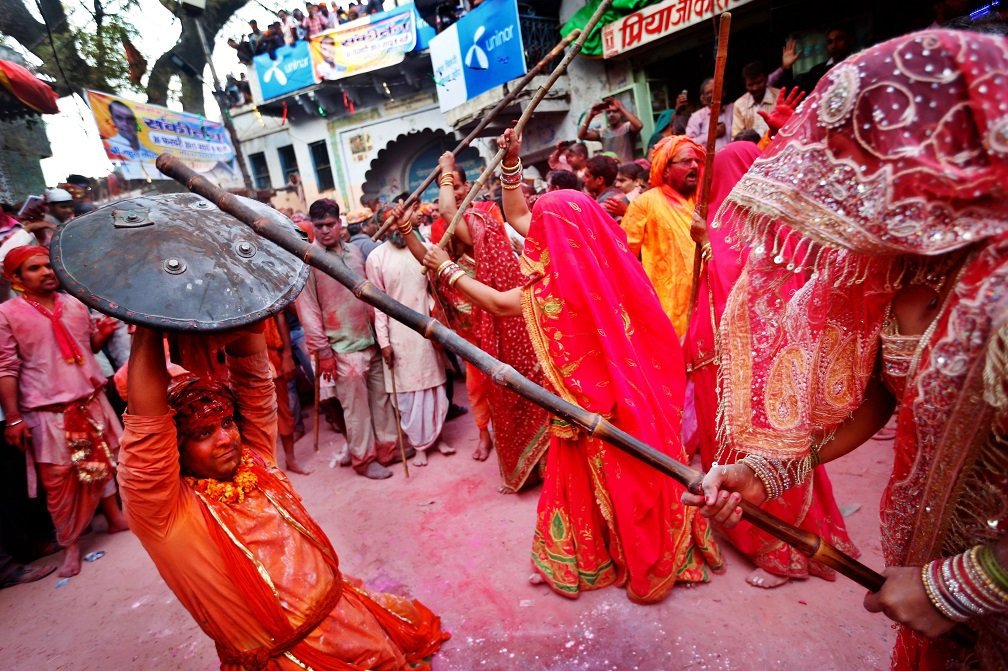 Men also sing provocative songs to invite the attention of women after which women go on the offensive and use sticks to beat men up while they are busy protecting themselves.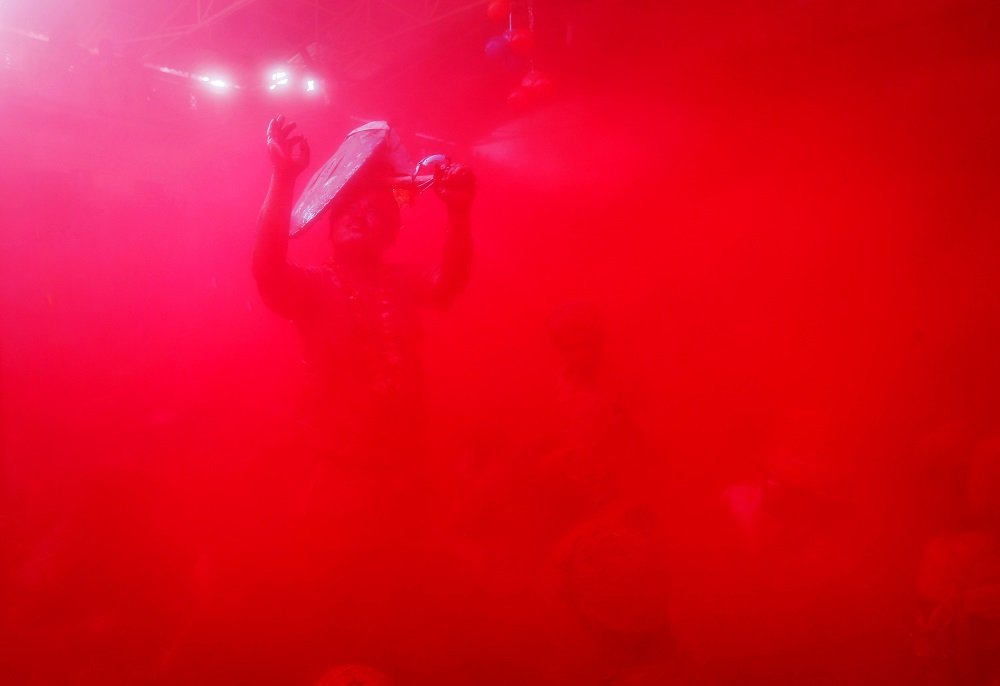 Even after thousands of years, men have not let gone of their mischief of applying colour on women and women have not let gone of taking the sweet sweet revenge.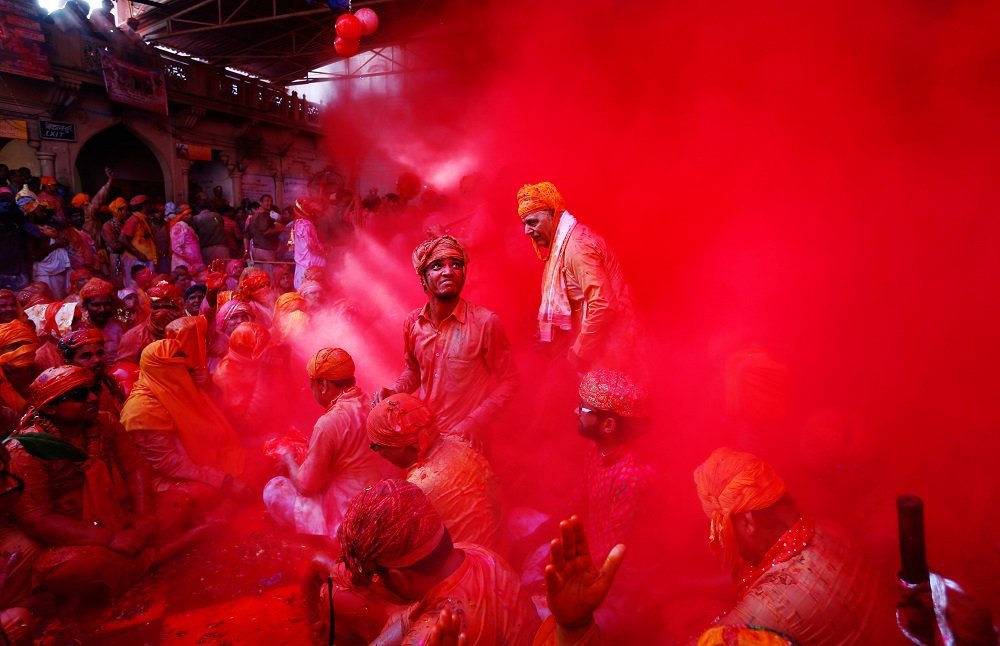 Prepared, the men come to participate fully padded and protected, and try their best to save their asses. But there's one rule: NO RETALIATION.
Give them women some time to serve them men.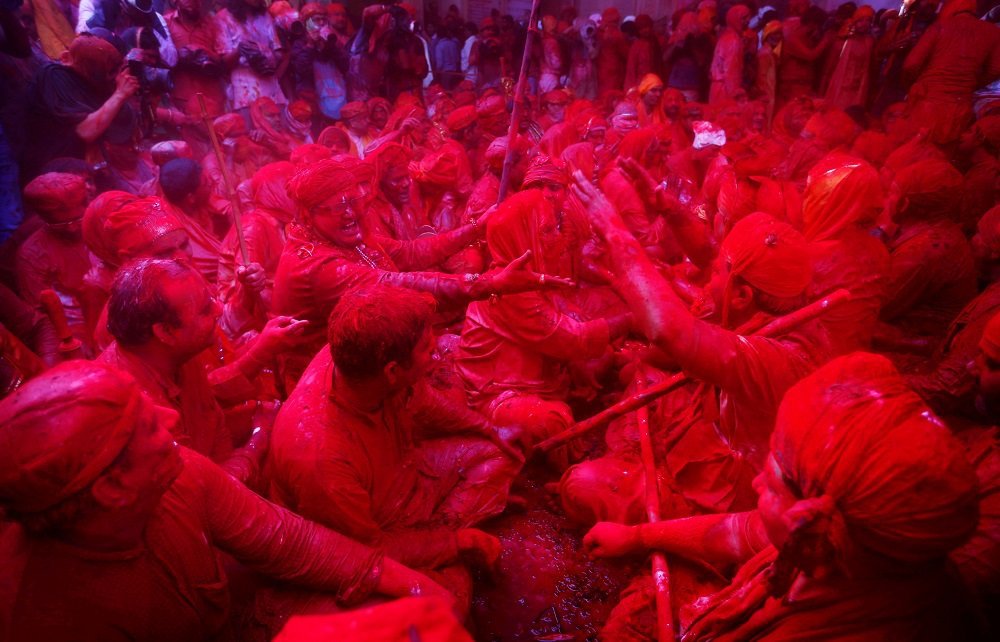 The next day, the women from Barsana go to Nandgaon to play Holi and get drenched in colours of kesudo, naturally occurring orange-red dye and palash.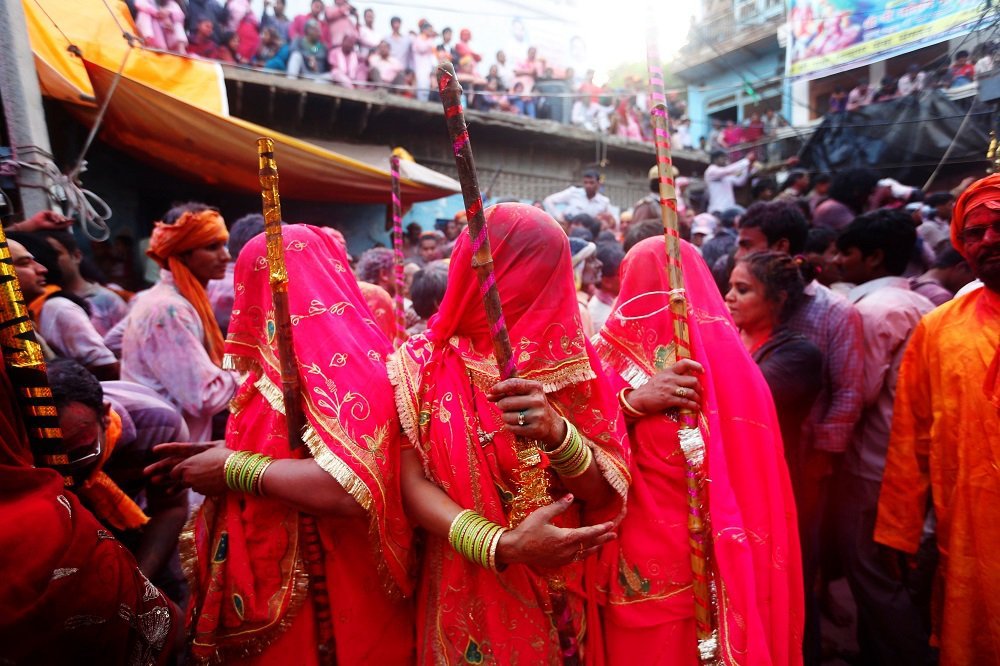 The women of Barsana start preparing a month in advance. The mothers-in-law feed their daughters-in-law rich and nutrituous food so that they display their skill and zest on Holi.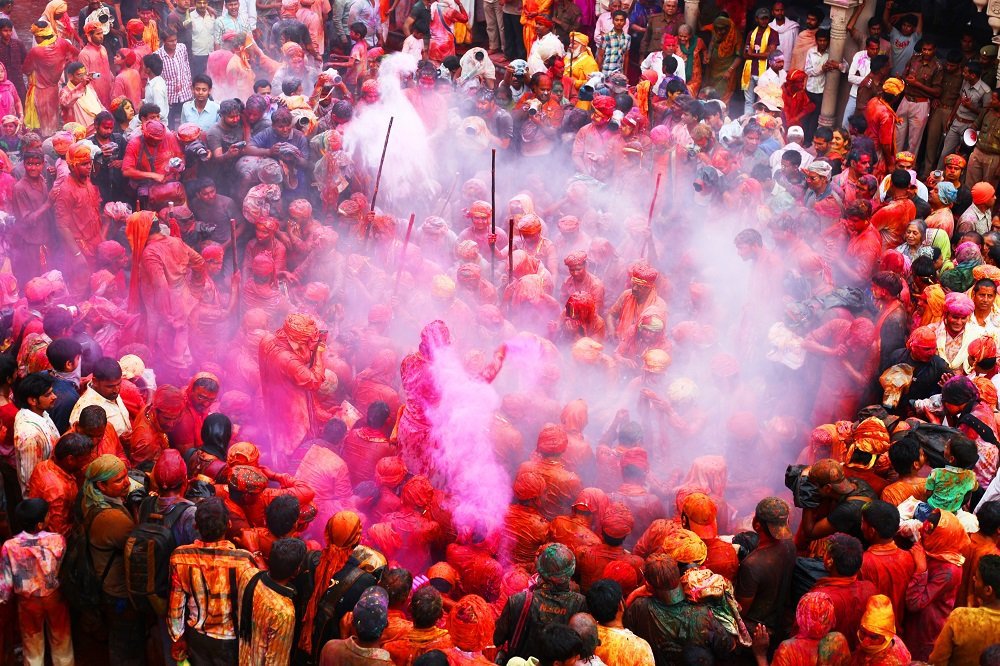 We know, we know, if the same thing had been done to women by men, *accusation alert* no one would have been spared, but on second thought, does it (and much much worse things than this) not happen to women often (especially during Holi)? 
Leaving it on you – good or bad or fun, you decide.