Remember Ahmed Shah? The cute Pathani kid who got popular as the Peeche Dekho boy.  
He's made another video and this time he's wishing everyone a Happy New Year along with his two brothers Abubakar and Umer. However, this time little Umer stole the show.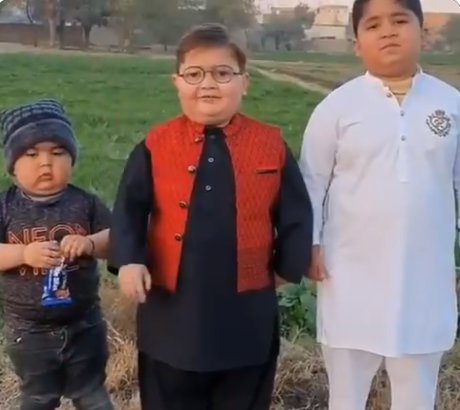 In the video which has gone viral now, Ahmad wishes everyone a happy new year. But his brother Umer drops a bar of chocolate while the camera is rolling. The kid then goes into a dilemma about whether to pick up the packet or not. But after a few seconds, he cutely picks up the packet.    
Twitter is in awe of the little kid and his cuteness. 
He didn't want to spoil the video by picking it up but gave up eventually 😂😍😍 #cute

— Peculiar (@Always_Peculiar) January 2, 2021
At the end he collected courage and picked up 😀😂

— Imam Nazre (نظرے امام) (@inazreimam) January 3, 2021
This video totally made our day.