Vogue India's latest cover celebrates the diverse beauty of women in Southeast Asian countries. The cover, which has Indian model Pooja Mor, Nepalese model Varsha Thapa, Bangladeshi model Peya Jannatul, Sri Lankan model Shenelle Rodrigo, Maldivian model Raudha Athif, and Bhutanese model Deki Dorji Wangmo, is receiving a lot of positive feedback since its release earlier today.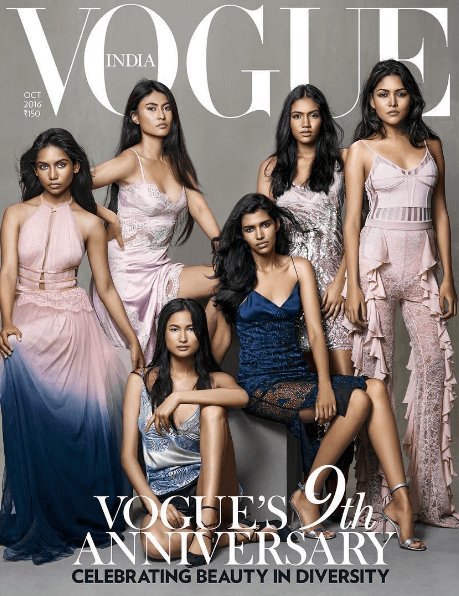 People are pointing out how this is a pleasant surprise from a mainstream magazine.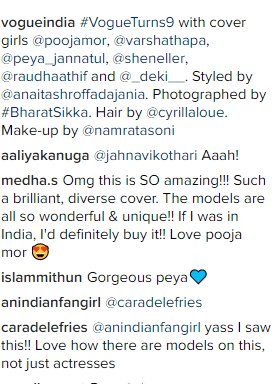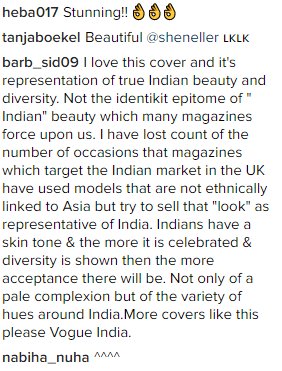 We're happy to see the cover, and hope that Vogue will continue championing the cause of broadening the definition of diverse to include beauty in all its forms. Hopefully, this is just the beginning.