A couple of decades ago, the art of embroidery seemed to be dying a slow death (due to lack of recognition and meagre incomes!) but today it competes with the best of the world. Thanks to one Frenchman, Jean-Francois Lesage and his artisans working in Vastrakala, Chennai.
Established in 1993, Vastrakala is a Chennai-based embroidery firm which is run by Frenchmen Jean-Francois Lesage and Patrick Savouret and Indian Malvika Shivakumar.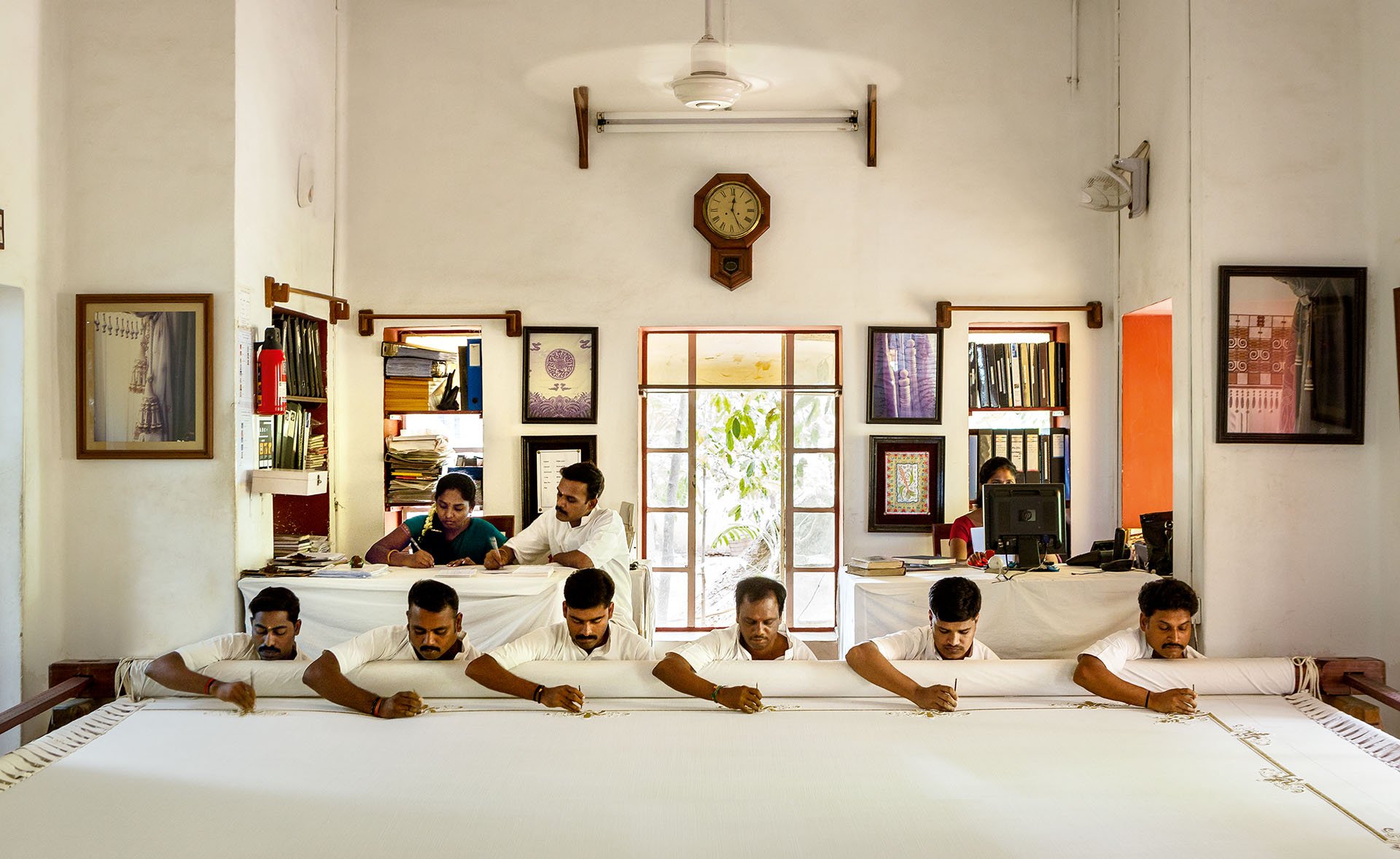 From lavish cushions to pillows and other haute home accessories, Vastrakala is world-famous for creating intricate hand-embroidered pieces.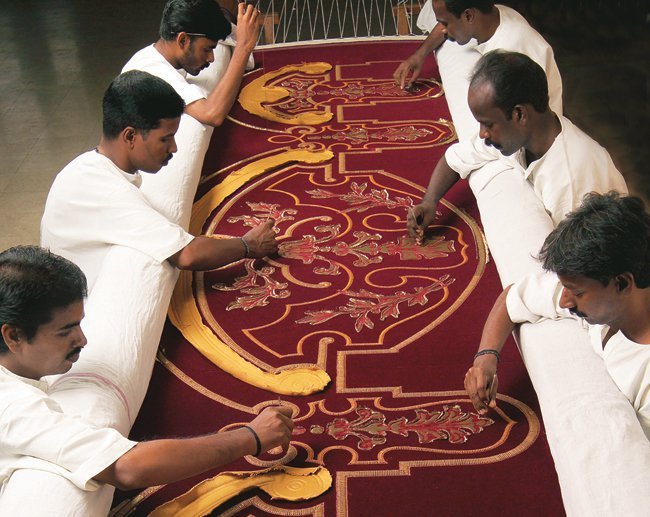 This sprawling bungalow in Chennai is the place where Lesage directs his 12 designers and 200 talented artisans.
The Frenchman often collaborates with world famous interior decorators and designers. 
From Peter Marino and Robert Couturier to Jacques Grange, Alberto Pinto and Christian Louboutin, he has worked with people from all over the world.
The most famous works include the restoration of one of Napoleon's thrones (a part of a private collection in Paris) which took around 1600 hours to be refurbished, the restoration of Monaco's L'Opéra de Monte-Carlo in 2005,…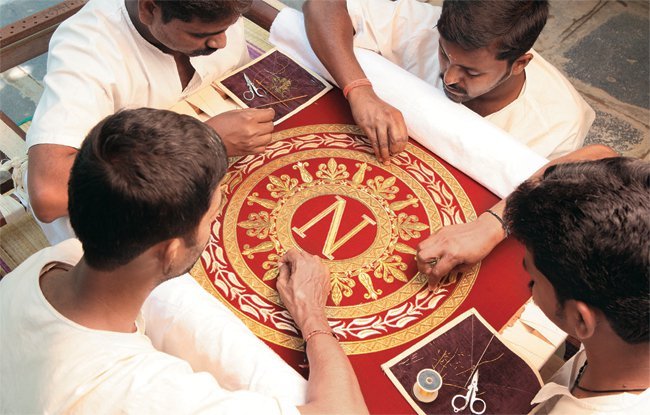 …the king's private chambers at the Château de Vaux-le-Vicomte near Paris, the recreation of Osmania Suite at The Park Hotel in Hyderabad with heavily embroidered bed, rugs and cushions and the State Dining Room at Rashtrapati Bhavan in Delhi.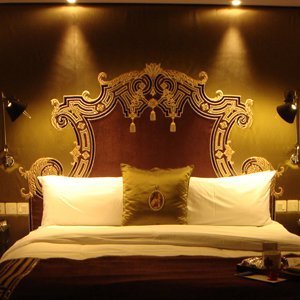 His father, François Lesage, was a legendary French haute couture embroiderer whose work was sought after by the top fashion houses of the world.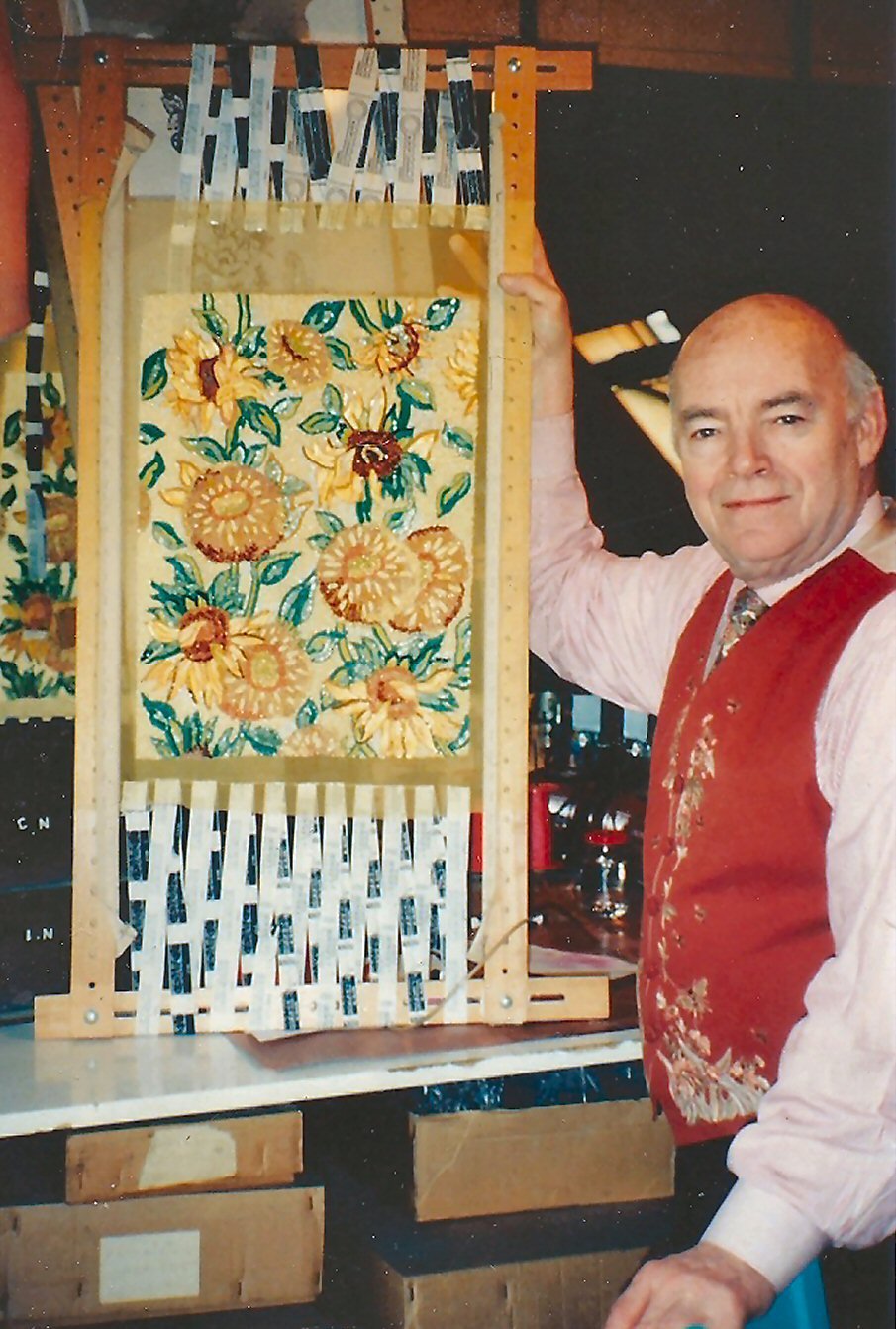 Now, if you want a pair of embroidered curtains from the house of Vastrakala, be prepared to spend over Rs 25 lakh. Yes!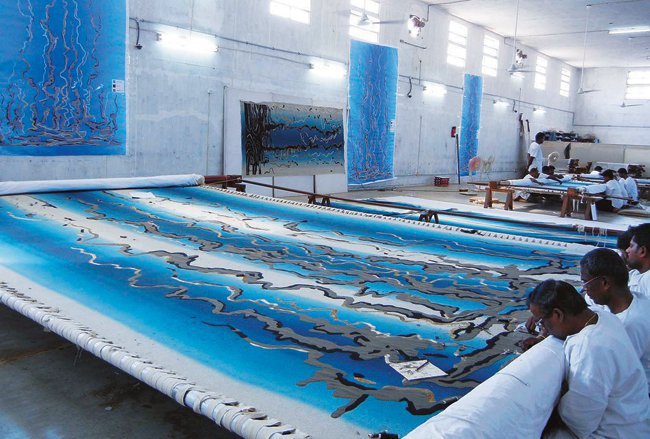 Some years ago, these amazing artisans embroidered for an entire house in France for Rs 2 crore.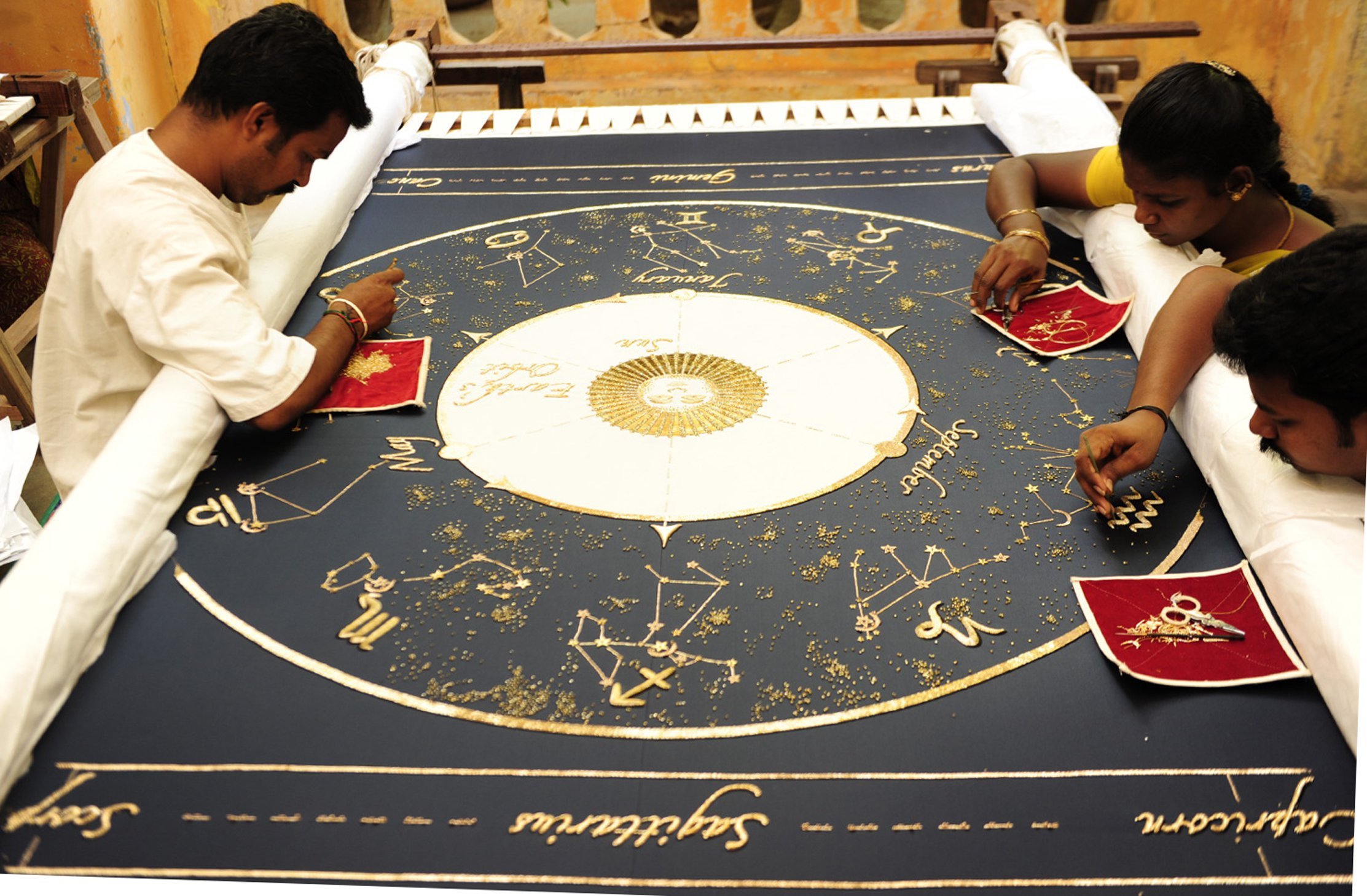 No doubt, it's totally worth it.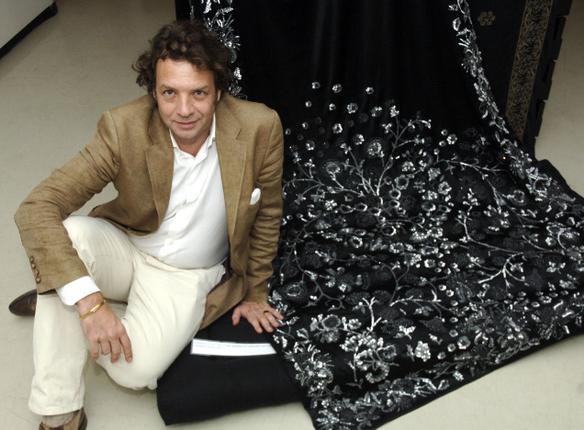 Creativity at its best!