Sometime in May 2018, Indians woke up to the following news: 
14 out of the world's 15 most polluted cities are in India.  
4 years into Swachh Bharat Abhiyan, we retain the top 14 positions. Congratulation fellow Indians, humne kar dikhaaya! pic.twitter.com/hUcED1X88Y

— Aisi Taisi Democracy (@AisiTaisiDemo) May 2, 2018
And we collectively heaved yet another sigh of disappointment as we continued on with our lives, dredging through the dirt and grime of New Delhi – one of the world's most polluted city.  
And months later, nothing much has changed, really. We continue to dump garbage.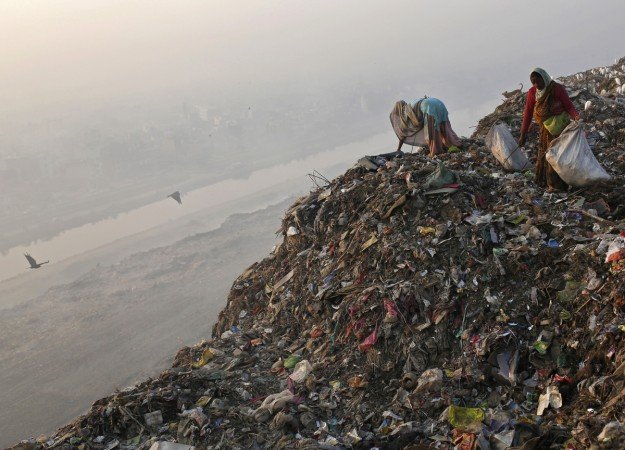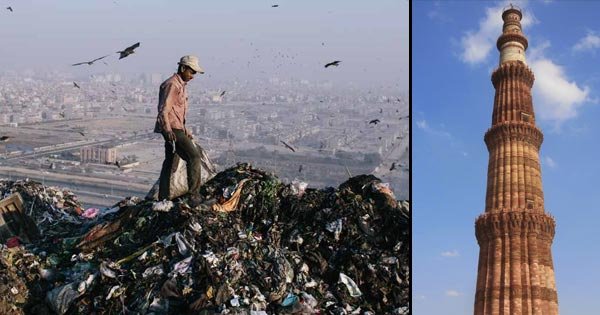 This year, despite the Supreme Court limit on firecrackers, we still managed to blow up the same amount of firecrackers as we did last year, adding to the air pollution that covered – and continues to cover – the capital city for days.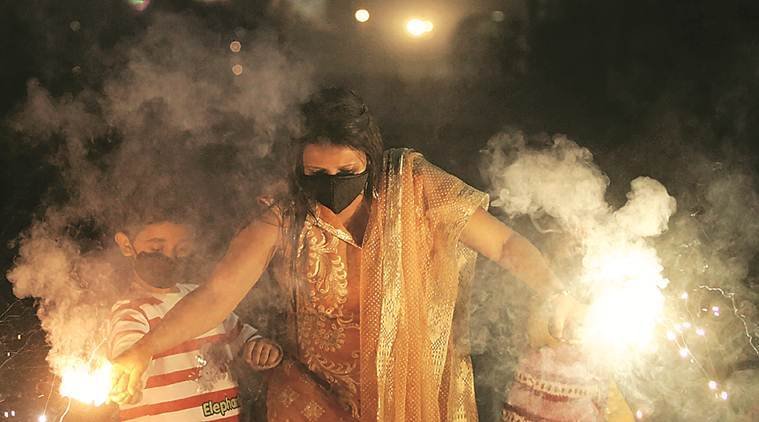 5 million kgs worth of firecrackers. Gone. Poof. Let that sink in.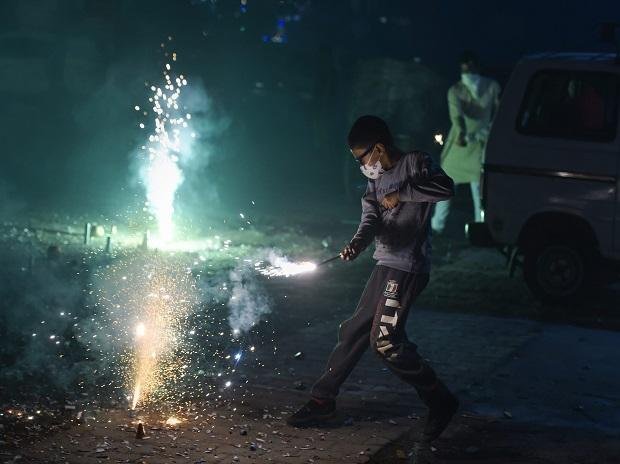 As a result, according to the Urban Emissions, a research group, the fireworks led to an emission of 1,50,000 kg of PM 2.5. Our air quality fell into the 'severe plus emergency' category. 
Why? Because we're used to it. 'Kyunki, India ka kucch nahi ho sakta'.
According to the WHO, India's pollution levels are at its worst in the last 6 years.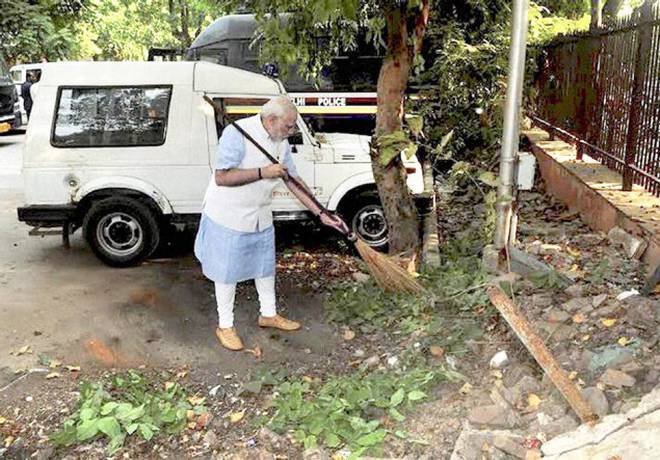 In a nation where we have individuals like Sant Balbir Seechewal – fondly known as Eco Baba – who single-handedly cleaned put the Kali Bein river bed of the Beas River…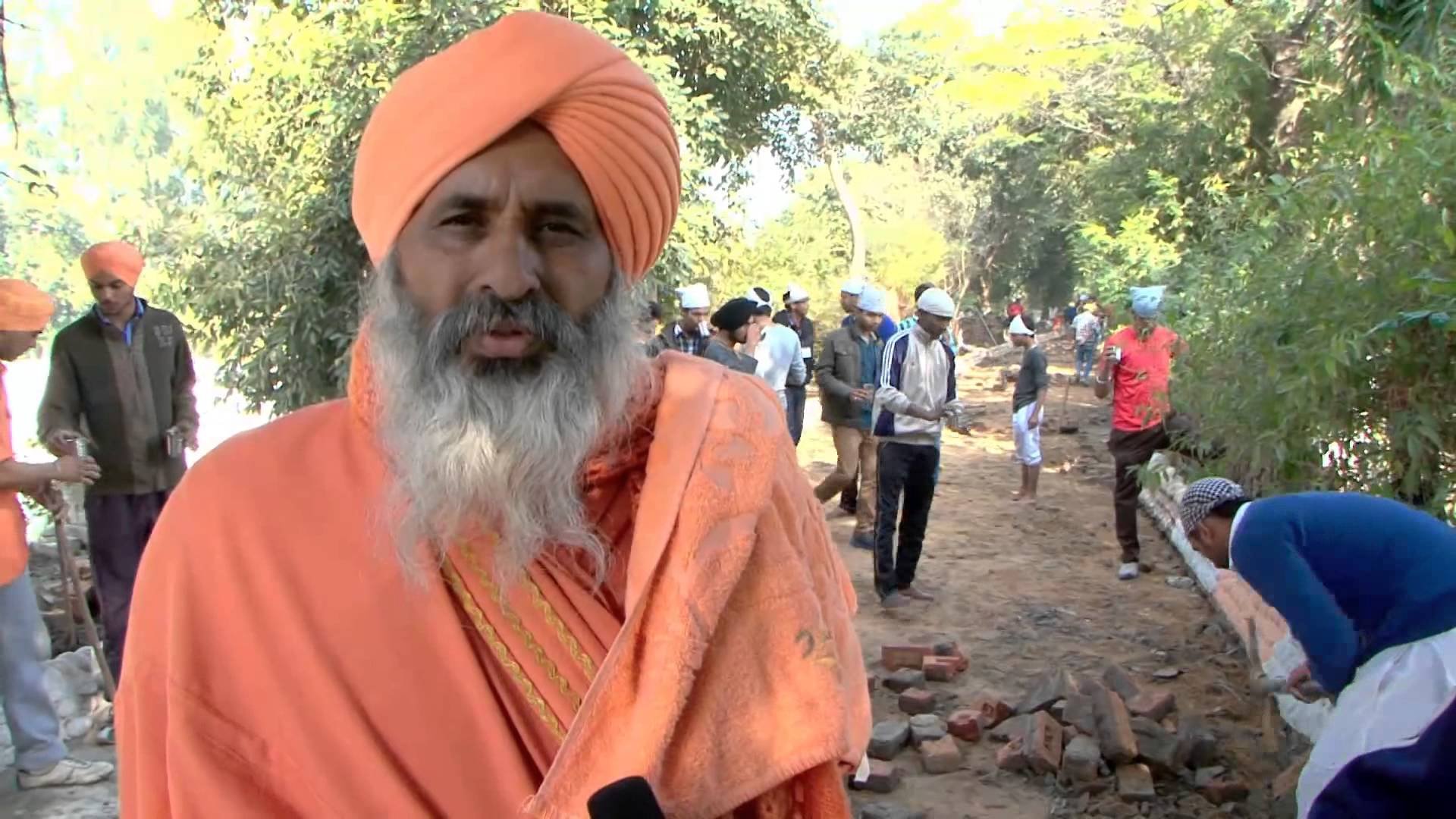 … And an Afroz Shah who rallied Mumbaikars – celebrities and politicians, included – to clean up the Versova Beach…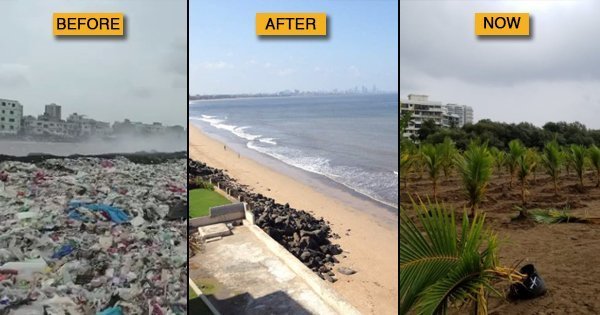 … We also have sadhus and idol-worshippers who drown idols into rivers; releasing harmful toxins into the water system.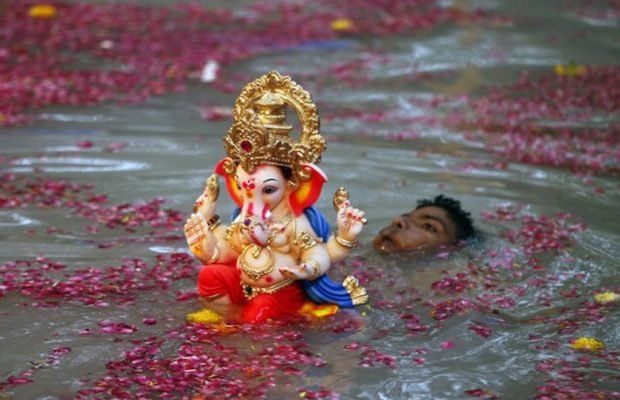 In fact, the situation for Indian rivers became so bad that the Ganges river has now been declared a hazardous water body, as reported by The Reuters. 
March 2014: Bollywood yesteryear's actress and a BJP candidate, Hema Malini was spotted pouring milk into the Yamuna during one of her political campaigns at Mathura. 
Her words were: 
"Protection of our cultural heritage in the form of Ganga and Yamuna is vital . I would do my best to ensure a clean Yamuna".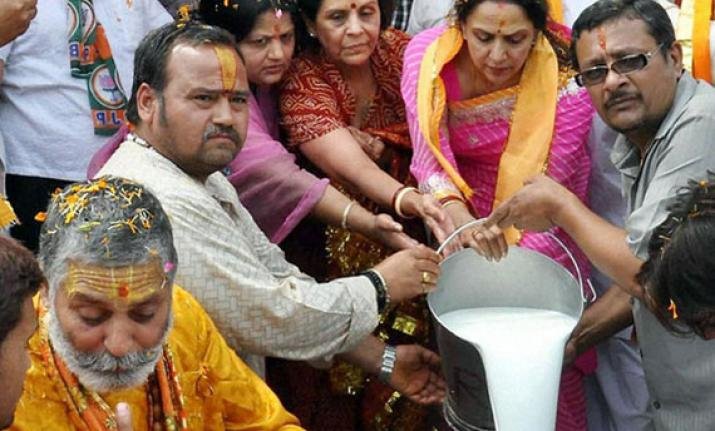 In Kanpur, sadhus decided to clean the Ganga river by pouring around 1100 litres of milk into the river. 
Two points of concern arise here: 
1. That these humans think pouring milk into a river would make it clean again; and 
2. There are millions of hungry, underprivileged Indians who probably haven't had a drop of milk in ages. And this is how milk is being 'washed' away.
In Varanasi, approximately 4,800 million liters of sewage flows into the river Ganga from the town, as was reported by Reuters India. 
In 2014, The Globe and Mail did a story criticising the politicians' stand on pollution in India. 
"The WHO findings echo those of the recent Yale Environmental Performance Index, which ranked India 174th out of 178 countries on air pollution. Yet most Indian politicians never acknowledge any kind of pollution problem, much less address the inability of authorities to enforce environmental policies that may hinder industrialization."
When reached out to, this is how an official from the Central Pollution Control Board of India responded: 
"Delhi is not the dirtiest… certainly it is not that dangerous as projected."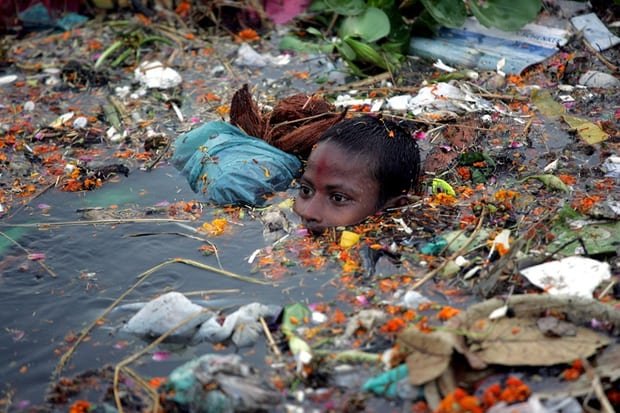 November 2017, NCR: The levels of air pollution had become so bad, schools had to be closed, people were asked to work from home. 
This is what school kids looked like: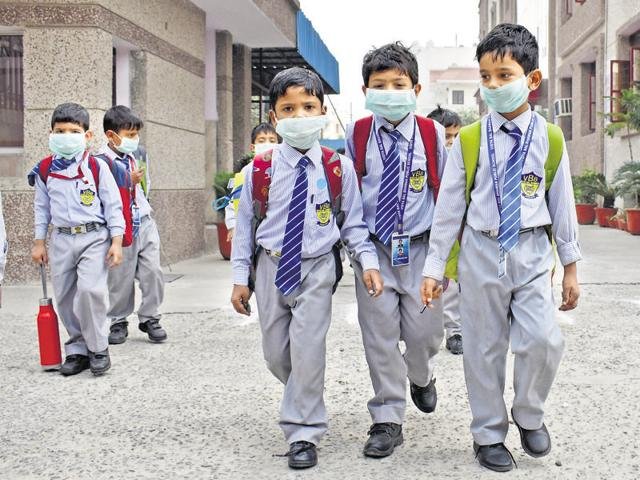 Pollution masks had become a way of life. 
Despite the fact that manual scavenging was outlawed back in 1993, India remains the only country in the world that still employs manual scavengers. 
And no, they aren't trained the way sewage workers are in places, like Hong Kong. In India, manual scavengers can be as young as 12 years old. 
According to data collected by Forbes, India employs over 2.5 lakh people in manual scavenging, with the Indian Railways being the biggest employer. 
And even after that, we're still one of the most polluted countries in the world.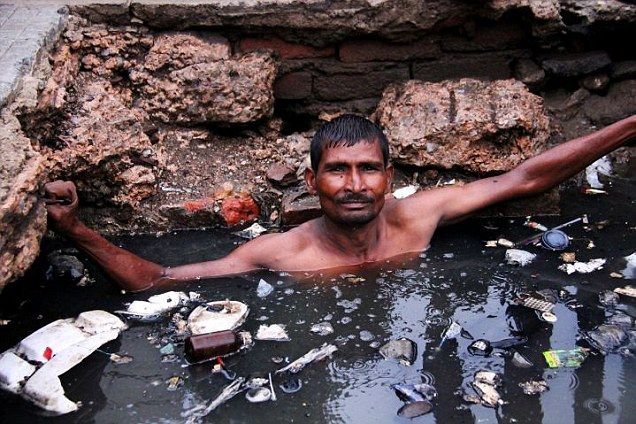 To all of us complaining about the levels of pollution in the city, we're equally to blame. 
India has a longstanding tryst with deity worship and the subsequent drowning of idols that has, time and again, come under flak for adding to the pollution on land and in water.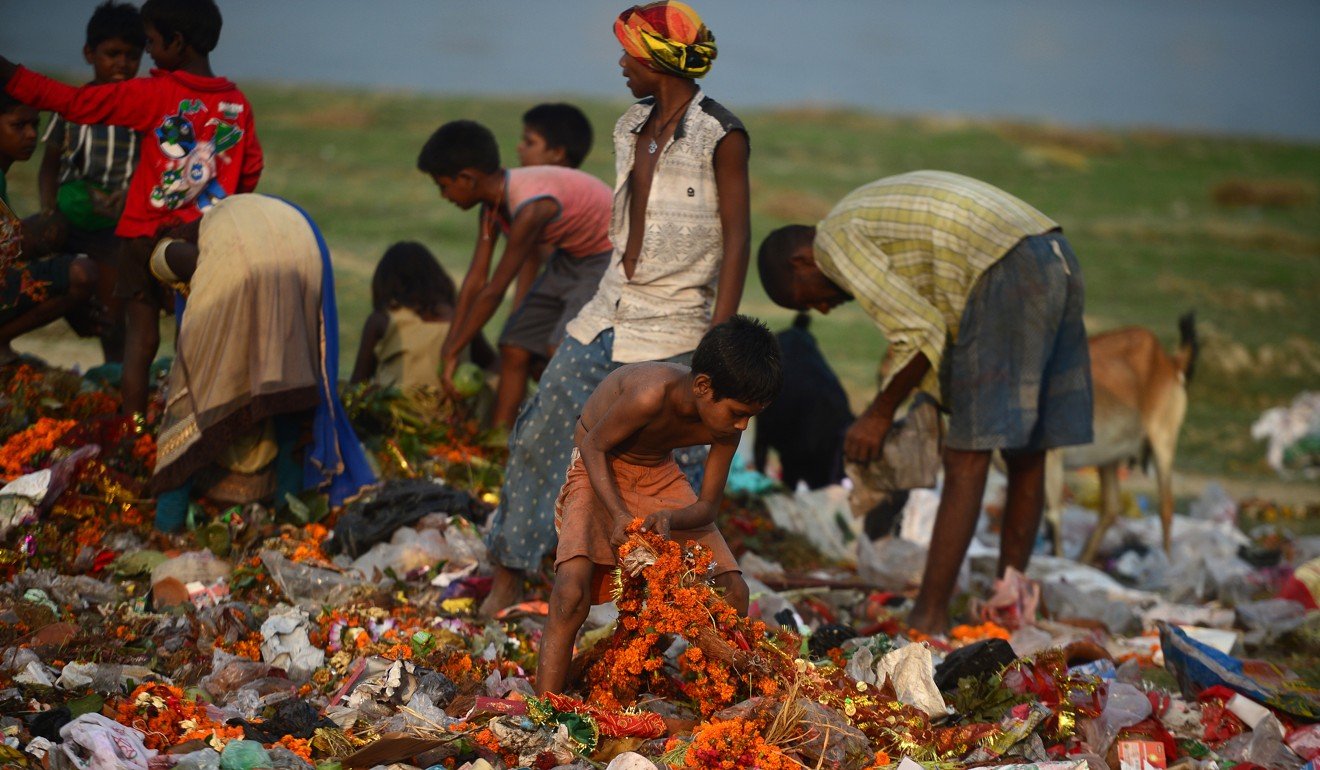 Add to that, the celebrations of Diwali that, never go unnoticed, or unheard; courtesy of the fireworks that seem to be mandatory for the celebration. 
As a result, the noise pollution causes the death of animals and birds, every year. 
When AAP tried to curb this by banning sale of fireworks, Indians across the country, including politicians, were quick to call them out. 
Firecracker ban in Diwali citing 'pollution', is like blaming the kitchen stove for the smoke when there's a homam burnin in the living room

— Merci Arsène (@JeSuisRohit) October 9, 2017
How dare they stop someone from celebrating their festival, they cried. 
SC bans fireworks on Diwali? A full ban? What's Diwali for children without crackers?

— Chetan Bhagat (@chetan_bhagat) October 9, 2017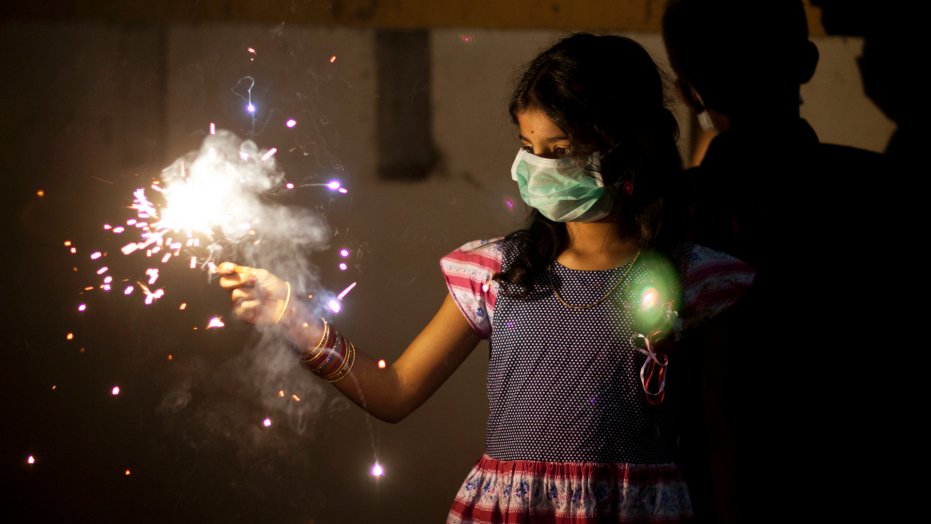 Banning crackers on Diwali is like banning Christmas trees on Christmas and goats on Bakr-Eid. Regulate. Don't ban. Respect traditions.

— Chetan Bhagat (@chetan_bhagat) October 9, 2017
No firecracker sale in Delhi-NCR this Diwali.Why should SC decide pollution vs celebration? What's the elected legislature's role then?

— Ramesh Srivats (@rameshsrivats) October 9, 2017
Instead of appreciating the fact that an effort was being made, even at a minuscule level, we criticised it because it came in the way of our 2-minutes' enjoyment. 
When odd-even was implemented for the first time, people applauded it.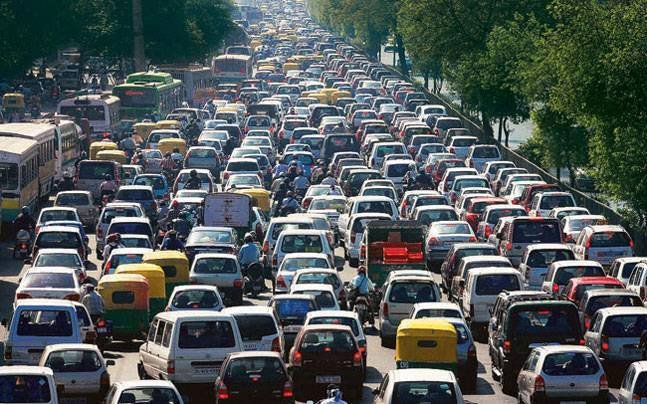 Then, when the government tried re-implementing it a year later, suddenly everyone had become way too comfortable to conform for the sake of a cleaner environment.  
At a time when we need economic growth and jobs, somebody decides to get half the vehicles off the roads and destroy productivity. Nice.

— Chetan Bhagat (@chetan_bhagat) December 5, 2015
'Mujhe kya farak padta hai?' – That's the fundamental problem. 
We don't really care about the environment and our surroundings, as long we're living in our own sense of privilege. 
India has become too used to living amidst the scum.
Look around your neighbourhood – notice the amount of 'kura-kacchra' you see lying around the streets.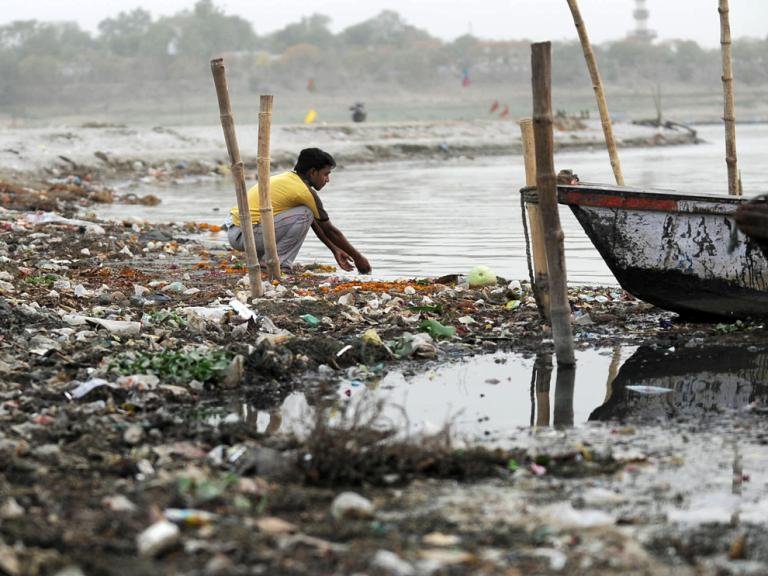 But, do we really care? 
We travel to foreign countries and can't stop praising the clean air and the green surroundings. Yet, in India, we look for the next dirty spot to unzip our pants and pee. 
Why? Because it's already dirty. How does my dirt matter? 
'India ka kucch nahi ho sakta', is an easy criticism to make and is as done and dusted as the pollution levels of the country.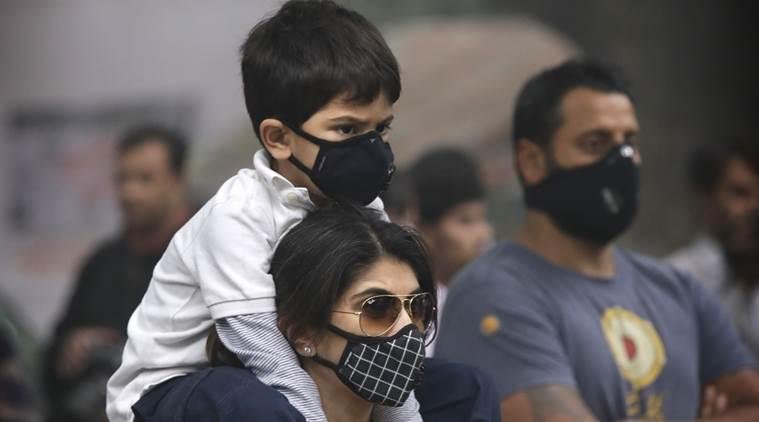 This merely makes for good dinner-table conversation. It doesn't go beyond that. 
As long as our houses are clean, we aren't concerned about the leftovers and discards that we throw out of our houses and onto the streets. 
Cleanliness is next to godliness, they say. 
In a country that is so obsessed with religion, it's rather sad that we haven't managed to get that close to God after all.