Serving ban for his involvement in the sandpaper scandal that marred cricket in Australia, David Warner is doing his best to make the most of opportunities he is getting to play.
Currently participating in the Bangladesh Premier League (BPL) as the captain of Sylhet Sixers, left-handed Warner changed his stance mid-over and smashed Chris Gayle for a 6 and a couple of 4s.


Gayle, who plays for Rangpur Riders, started the over well by giving just 2 runs in 3 balls.
But Warner had other plans. He used his golfing skills and took everyone aback by batting with right hand and hitting three shots, back-to-back.
Liking how @davidwarner31 used his right hand from his usual lefty late in his spell!! Another switch hitter in the making!! #kaboom

— Matthew Nicholas (@MrMattNicholas) January 17, 2019
David Warner batting right handed against Chris Gayle is a legitimate action, unlike the switch hit, because the bowler knows he is bowling to a right hander from the beginning. It is difficult but fair. The switch hit is difficult too but unfair to the bowler.

— Harsha Bhogle (@bhogleharsha) January 16, 2019
David Warner hits six with 🤟🤟🤟right hand #BPL19 pic.twitter.com/g2OSNUCsyI

— Phanee (@Phanee77) January 16, 2019
Turned into right handed batsmen and hit a 6 David warner is unbelievable #BPL19 pic.twitter.com/cQfeN6NUdl

— Kookie's Tae 🇦🇺 (@AU_bts__) January 16, 2019
In case you're wondering what David Warner has been doing with his "time off", it appears he's been learning to bat right-handed.... pic.twitter.com/9PhBHXHB9i

— James Gray (@jamestingray) January 17, 2019
In the post-match presentation, Warner said:
It was one of those things at the back of my mind as I couldn't get Chris away because of his height and the lengths that he was bowling. I play golf right-handed, so I thought I might as well come and swing and clear the ropes. It came off.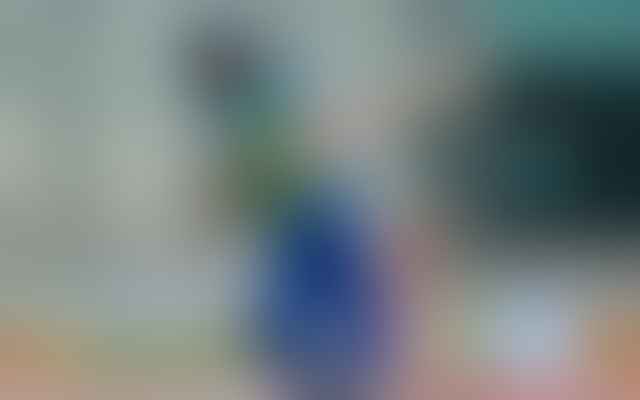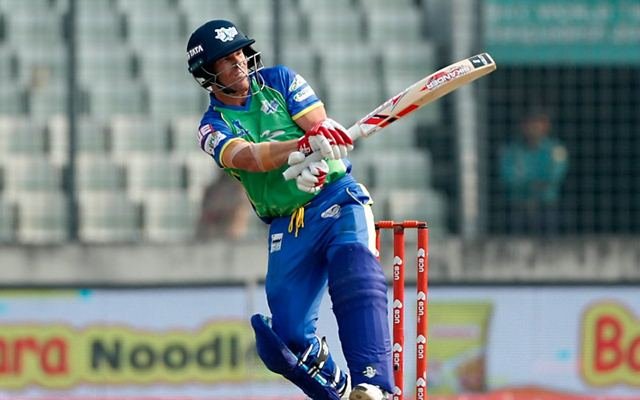 This is not the first time he tried something like this, though. In a T20 in 2010 against West Indies, he changed his stance but the umpires intervened saying it would be unfair towards the fielding side.
Warner is naturally a right-hander and bowls right-arm medium.