Facebook is facing serious credibility issues after the social media giant was allegedly found involved in misusing users' private data. Amidst this turmoil, there's a hashtag trending on Twitter, #DeleteFacebok.
WhatsApp co-founder Brian Acton too has joined the #DeleteFacebook movement. In a tweet, he asked his Twitter followers to delete Facebook.
It is time. #deletefacebook

— Brian Acton (@brianacton) March 20, 2018
In 2014, Facebook bought WhatsApp for $19 billion, and Acton left the company earlier this year to start his own foundation.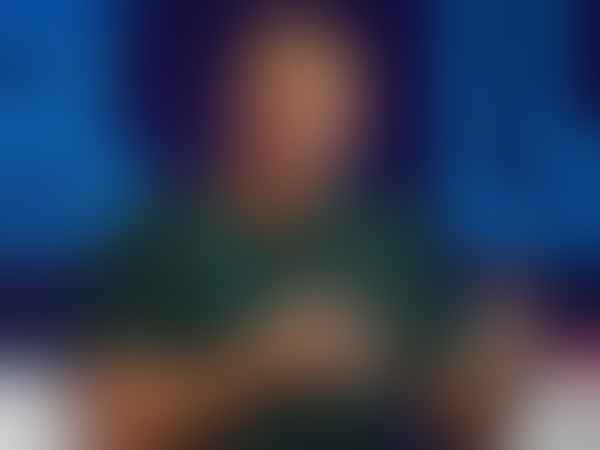 According to a report by BBC News, Facebook came under fire this week after reports emerged that political data analytics company Cambridge Analytica accessed the data of over 50 million users of the social media network without their permission.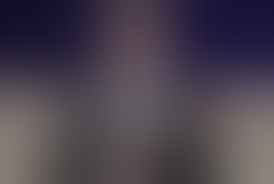 The social network is being accused of not taking user privacy and data seriously and #DeleteFacebook movement has gained momentum on Twitter.
It's over! Time to ditch Facebook and rethink social media in general. #Facebook #meltdown #DeleteFacebookNow #deletefacebook #CambridgeAnalytics pic.twitter.com/crFVN8wkOl

— Serial Billionaire💎 (@SerialBillionr) March 20, 2018
It's not me, it's you. Goodbye. #DeleteFacebook pic.twitter.com/OIt6RwpUt0

— Rachel Clarke (@doctor_oxford) March 20, 2018
Is it time to delete your Facebook account?How big tech is using YOUR personal information...@joetidy reports as MPs demand answers from Mark Zuckerberg@skynews #Sunrise 6am

— Sarah-Jane Mee (@skysarahjane) March 21, 2018
I've done it, and feel relief despite the goodbyes to many friends. Please consider doing it too. #DeleteFacebook

— Dan Leech-Wilkinson (@danleechw) March 21, 2018
I am glad I deleted Facebook. I do not feel comfortable having strangers try to manipulate me psychologically by stealing my information and analyzing me. #DeleteFacebook

— Samantha Jo Cherry (@SailorCherry2) March 21, 2018
There has been no official statement from Facebook CEO Mark Zuckerberg till now.
Deleted one week before last scandal. Late early adopter

— Sandro F. M. (@sandrofm) March 21, 2018
Zuck is looking at this like: "Et tu, Brian?" 😂 pic.twitter.com/nZKje2C2fl

— Dagmawi Belay (@dagmawii) March 20, 2018
From the Times today... really still like Facebook??😱😨😰#DeleteFacebook pic.twitter.com/eX5RpSbzDX

— skunk clones (@SkunkClones) March 20, 2018
#DeleteFacebook I have decided to go door to door showing people photos of my cats instead!

— Michael Clarke (@Mr_Mike_Clarke) March 20, 2018
I deleted Facebook over a month ago. This is what I wrote when they asked why: #DeleteFacebook pic.twitter.com/xs4c1o2hsN

— basak layic (@bblayic) March 20, 2018
So if one wants to #DeleteFacebook, where does one inform friends? Facebook?

— mrbrown (@mrbrown) March 21, 2018
People Are Ready to #DeleteFacebook After a Data Firm Allegedly Used People's Profile to Find Their "Inner Demons" https://t.co/fXoFjbl8H2 pic.twitter.com/BXT2jq09oh

— Teen Vogue (@TeenVogue) March 21, 2018
#DeleteFacebook Other wise last impression is like this child pic.twitter.com/Zvd5RT9bzT

— Pawan k pareek (@Kabeerisgod) March 21, 2018
Pleased to see #DeleteFacebook happening. Besides, Facebook is your parent's thing. Go find something new and better, and that doesn't whore out your personal data.

— Mark Kern (@Grummz) March 21, 2018
This is what the statistics say.
The #DeleteFacebook hashtag is trending on the internet. Millions of users are leaving Facebook. It has lost over 60 billion dollar in value within a week, and 10 billion today. Word on the street is 24% of the total amount of users have left. Join us and leave #Facebook behind! pic.twitter.com/KzZpiYJILp

— Mark Amarok Lubbers (@YourMarkLubbers) March 20, 2018
Reportedly, Information Technology Minister Ravishankar Prasad has said,
"If Facebook is found to be involved in data breach of Indians, we will take very strict action against them including the summoning of Mark Zuckerberg to India."
Facebook, however, has already suspended Cambridge Analytica from its platform and Federal Trade Commission is investigating the matter.