The national capital votes on February 7. Following months of President's rule, this could be the beginning of a new political era. The 'Aam Aadmi' took centre stage and fought it out with the big guys of Indian politics. Each vote counts, now, more than ever.
And the guys at ScrollDroll, namely Rohit Bose, Bishnu Singh and Ashwani Dadhich, get that. They've created 6 brilliant posters that quietly remind us why we need to get inked. After all, change begins with us.
1. Vote so that you live comfortably.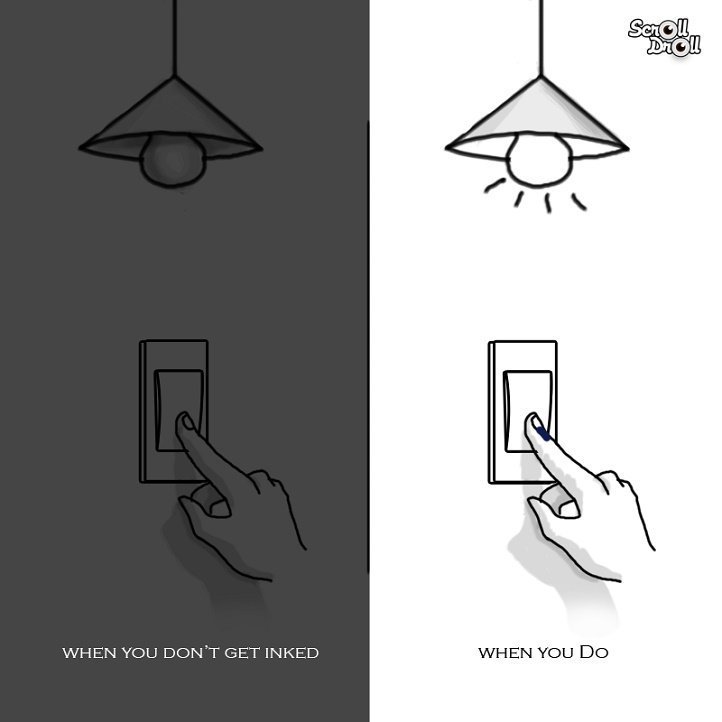 2. Vote for a corruption-free tomorrow.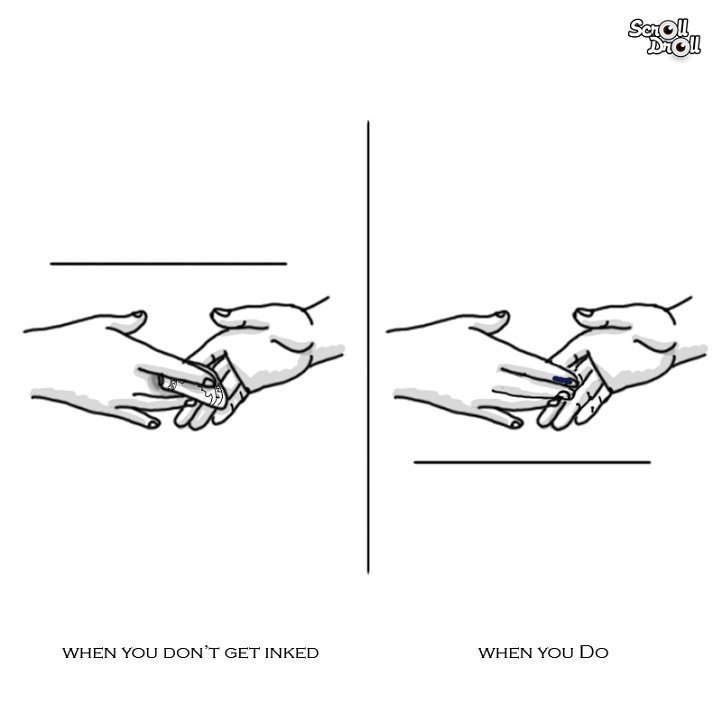 3. Vote so your voice is heard.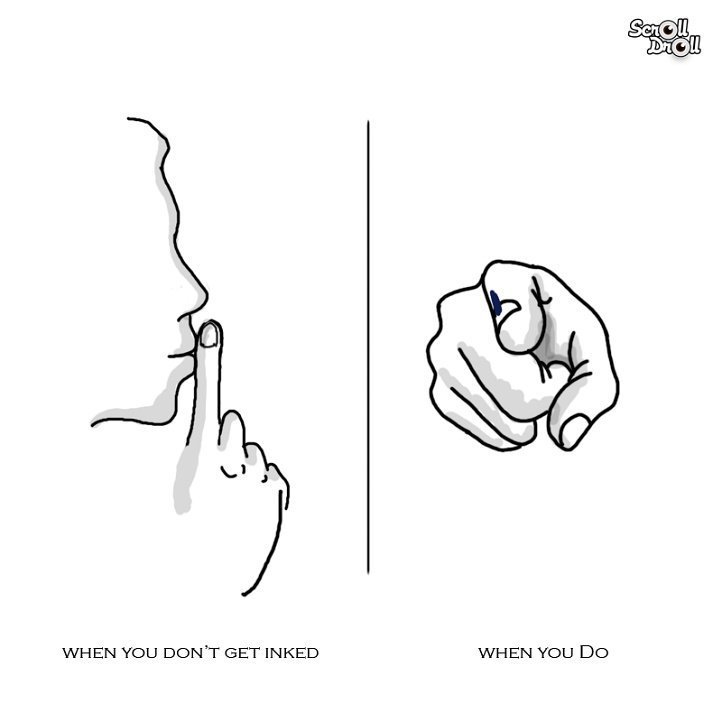 4. Vote for equal opportunities.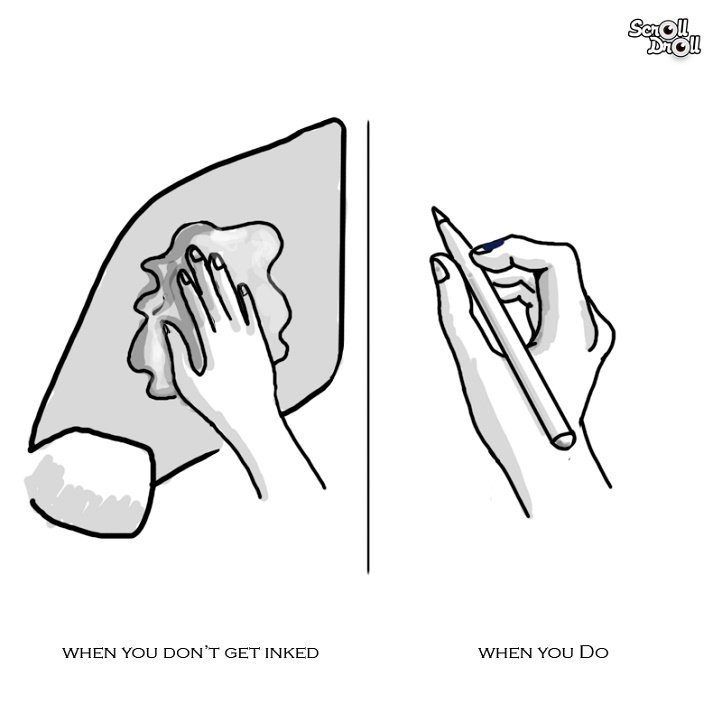 5. Vote for civic amenities.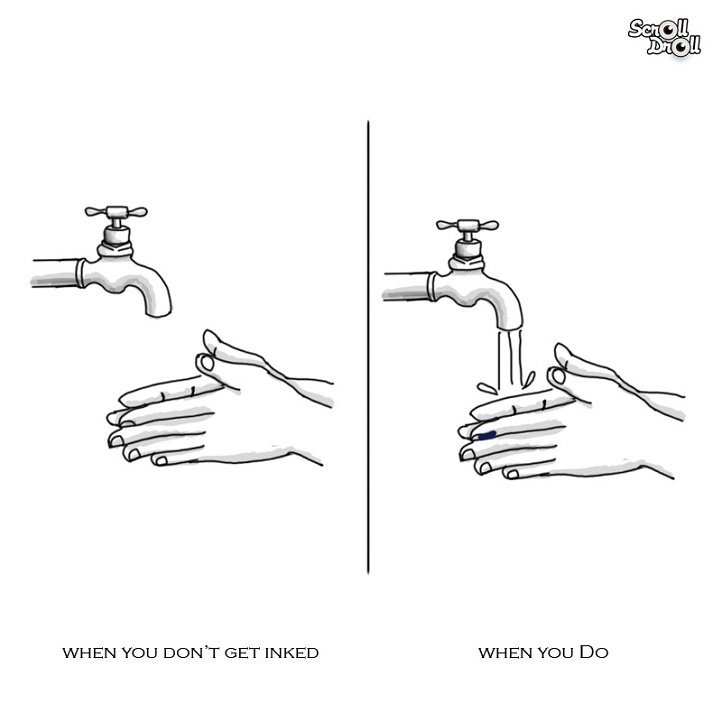 6. Vote so that you never feel unsafe, again.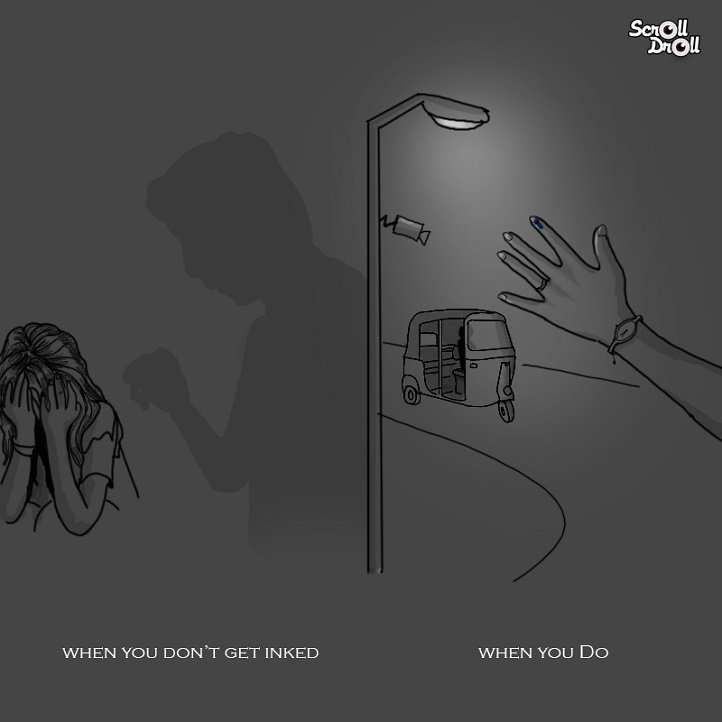 We spoke to one of the founders of ScrollDroll who emphasized on the need to make the right choices, while voting.
"The idea (behind the posters) is that a lot depends on whether you vote and who you choose. So we're just asking people to choose wisely."
If you still haven't voted, what are you waiting for?