A for Anxiety.
'Anxiety can come in the brightest of colours.'
When was the last time you saw mental illness depicted in generously colourful patterns?
Almost every illustration that's tried to depict mental illness has colours, in monochrome, like the subjects are less of a person now. Not to mention how many simply refuse to acknowledge the existence of mental illnesses altogether. Examples of such ignorance are comments like, 'Calm down' and 'Cheer up'.
Amidst all this, we have Sonaksha Iyenger – an artist based in Bangalore took part in 36 Days of Type (#36DaysOfType on Instagram), which is a shoutout to designers to illustrate numbers and alphabets in perspectives that have not been explored before. Iyenger chose to put mental illnesses in a fresh, colourful perspective.
Here's what she tells through her paintings.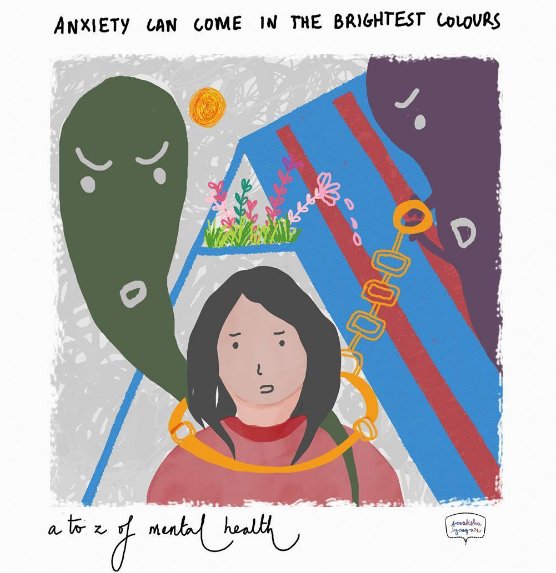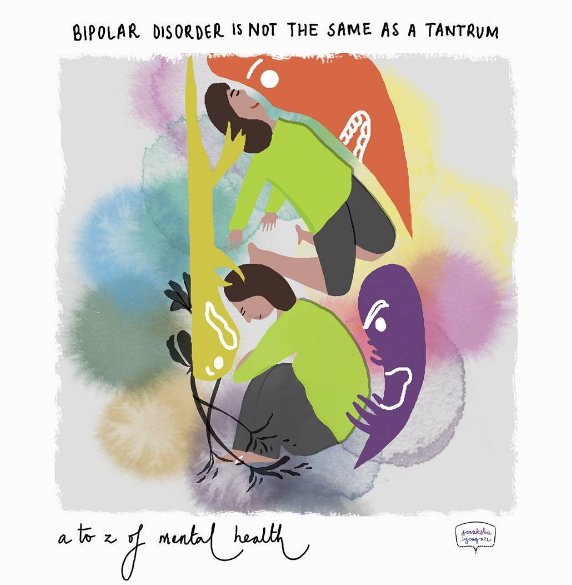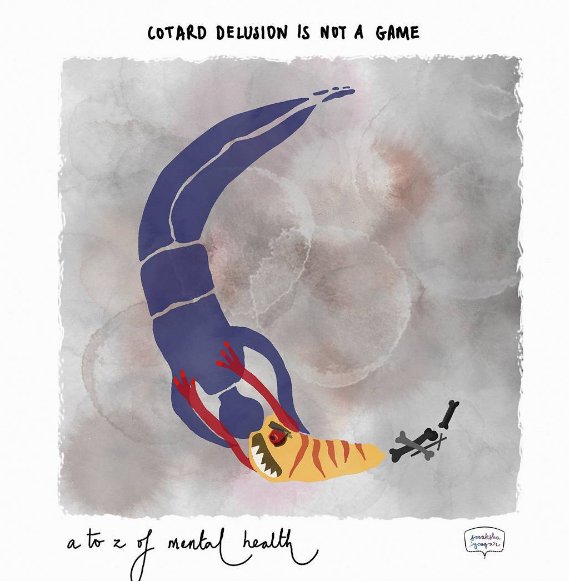 On why she chose to illustrate mental disorders, she tells ScoopWhoop,
Some of the information that is available about mental disorders and mental health in general in text can be quite lengthy and heavy to read. Even for me, I'm always able to better connect to something that is accompanied by an illustration. Colours and visuals speak leaps and bounds! So that was the hope with the illustrations.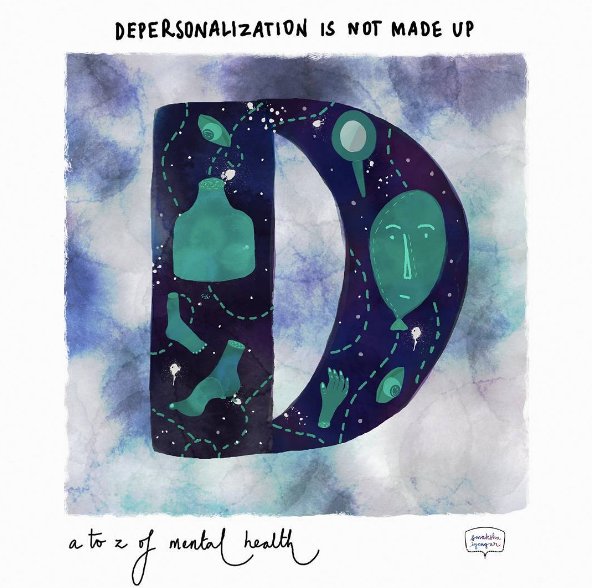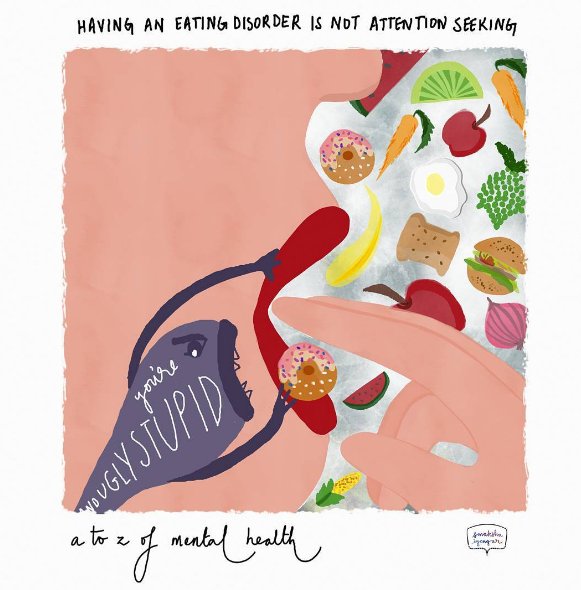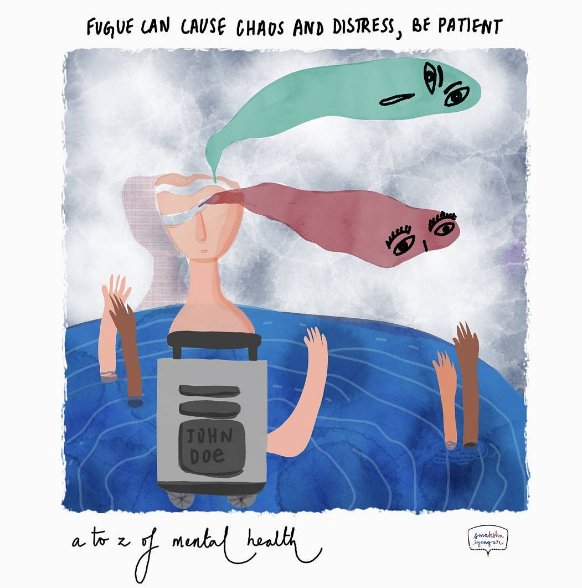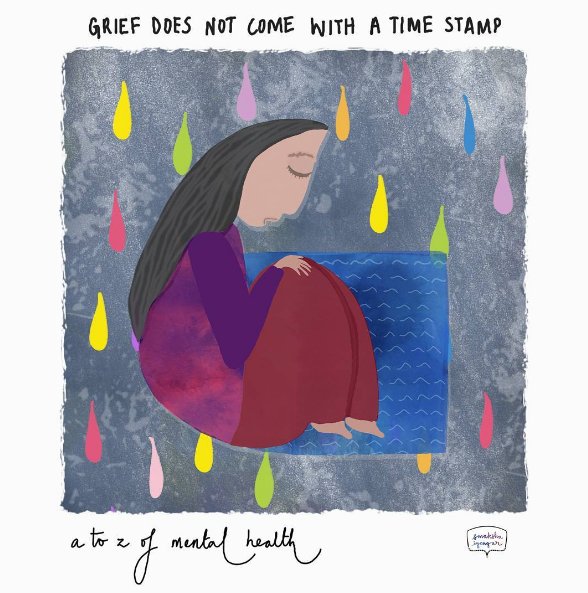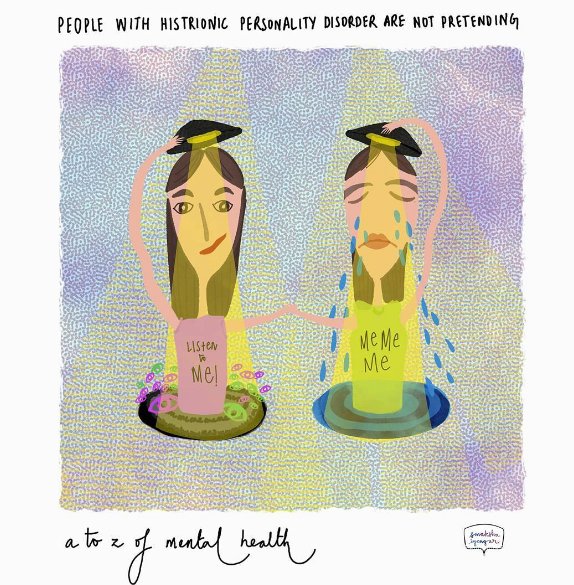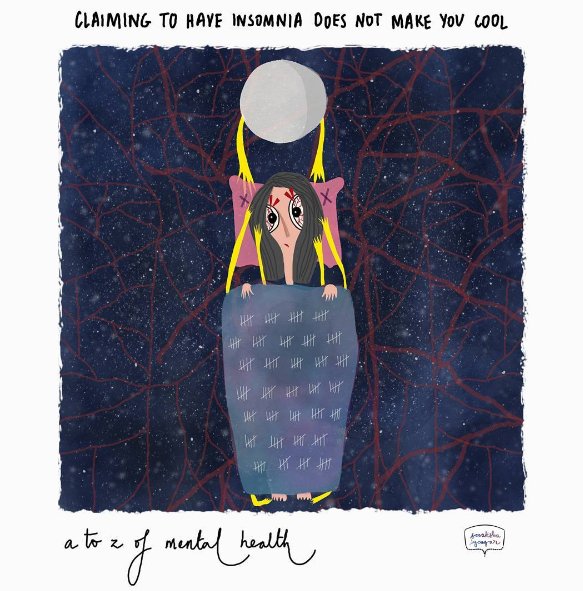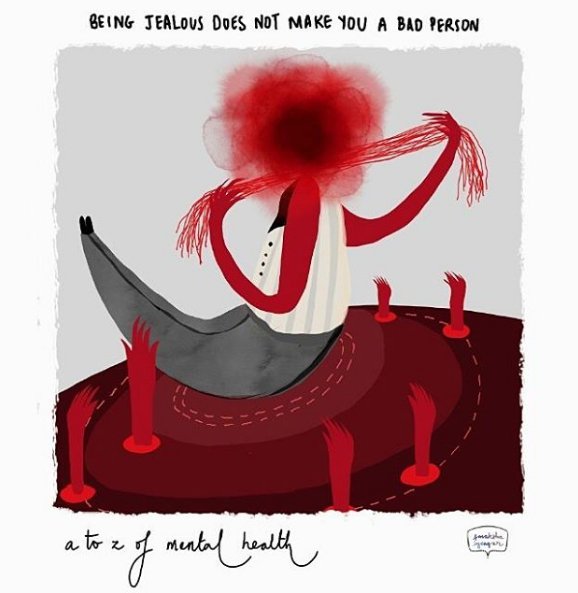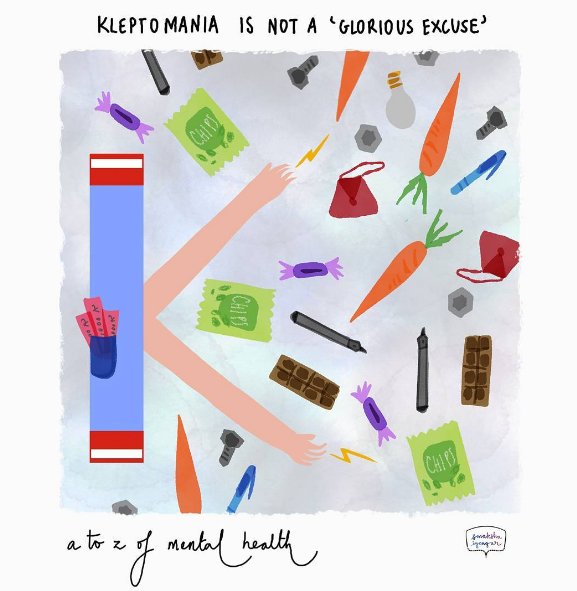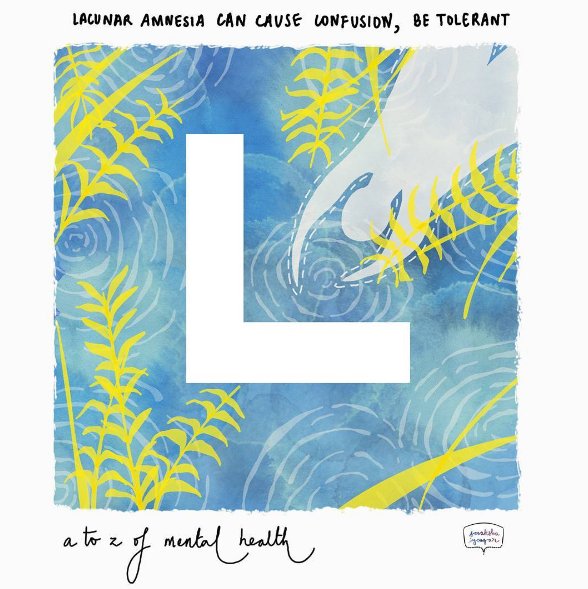 She says that we are not ready to address mental illness as that, an illness. There's so much taboo and stigma around the word that accepting it to oneself also takes paramount effort.
I think if we end the stigma, we'll make a step in the direction towards understanding which is so crucial. A lot of times the harshness with which people address anyone struggling with their mental health stems out of the stigma associated with it and the lack of information or knowledge about it. So it is really important to end the silence.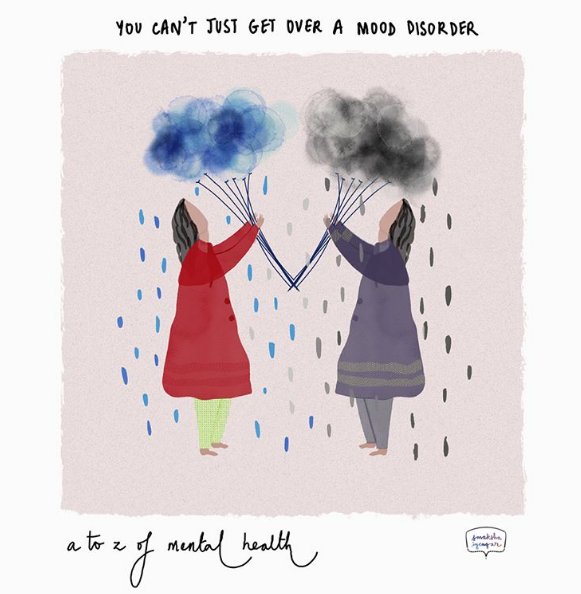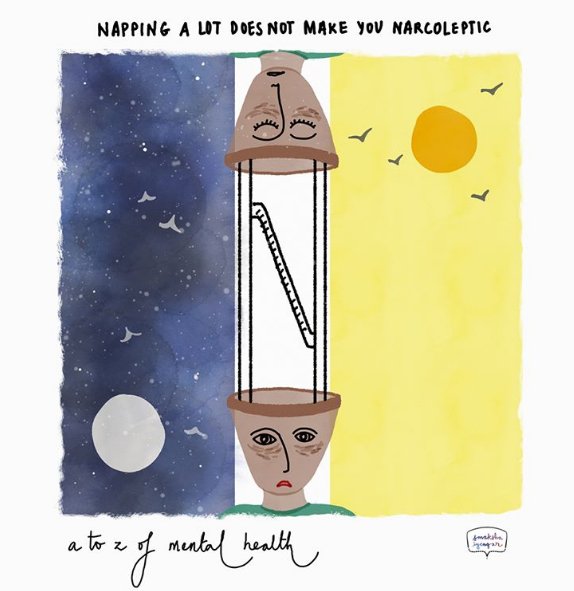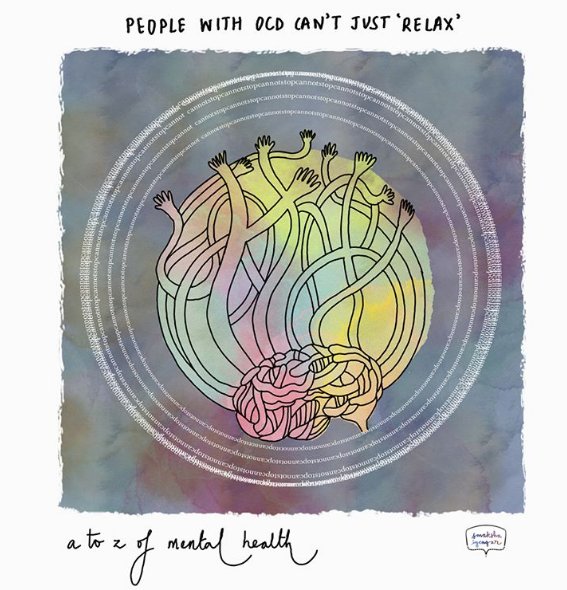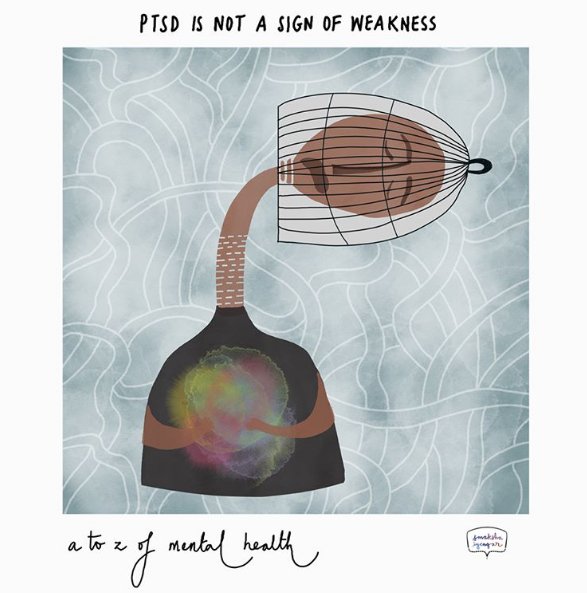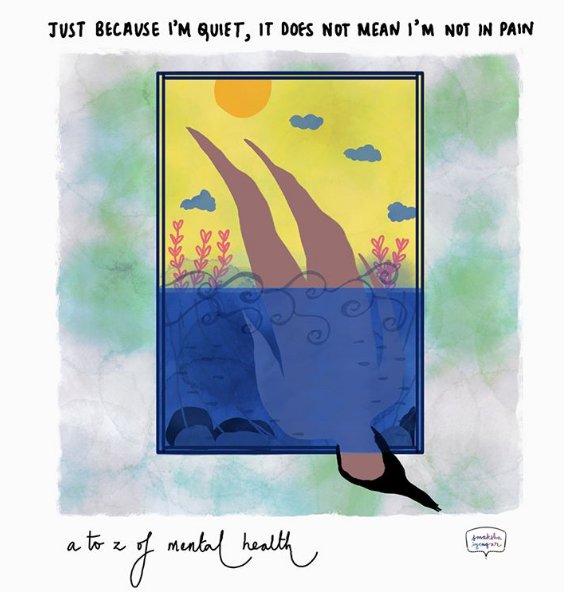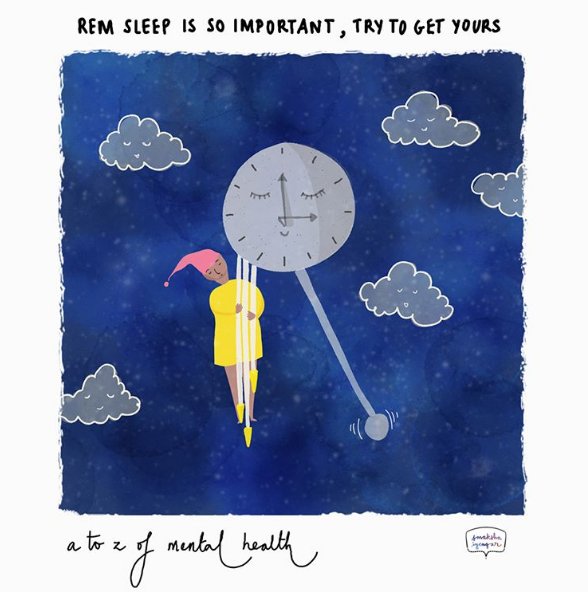 Her imagery of mental illnesses has colours, talking about which she says,
People often associate mental disorders and illnesses with drab colours but no, as someone who continues to struggle with their mental health I can say that the world suddenly doesn't become monochrome for everyone living with a mental disorder. They can really come in the brightest colours and affect anyone!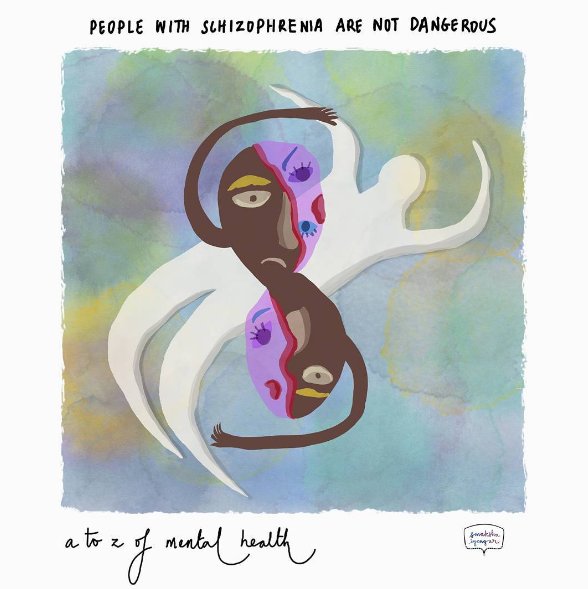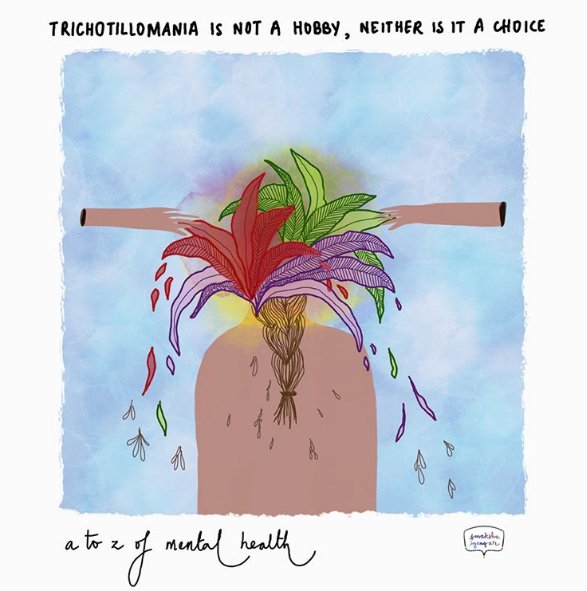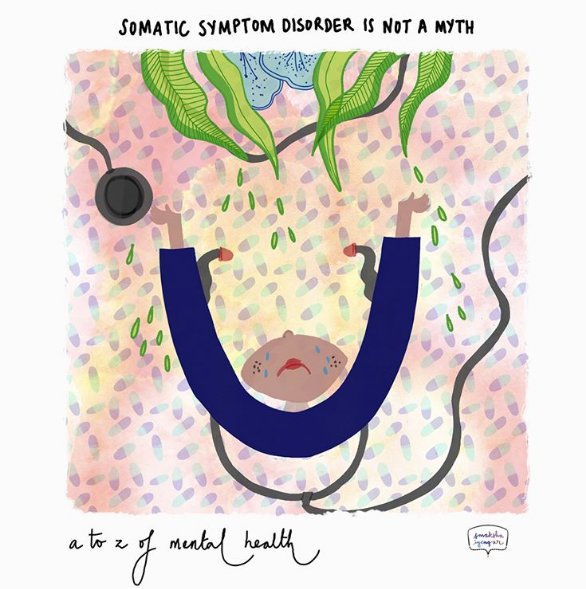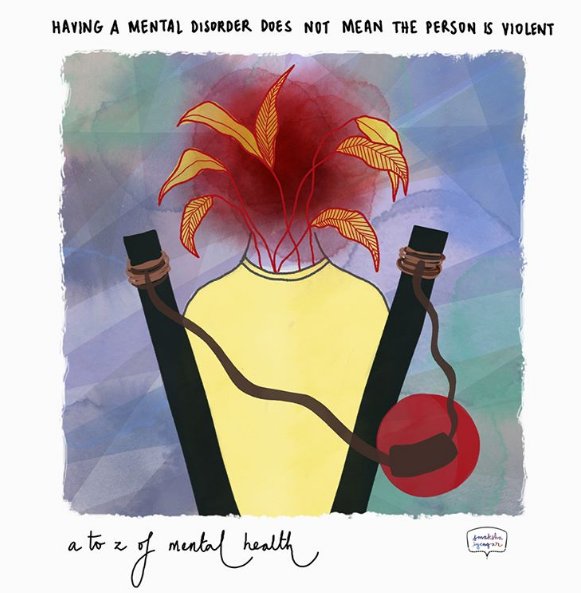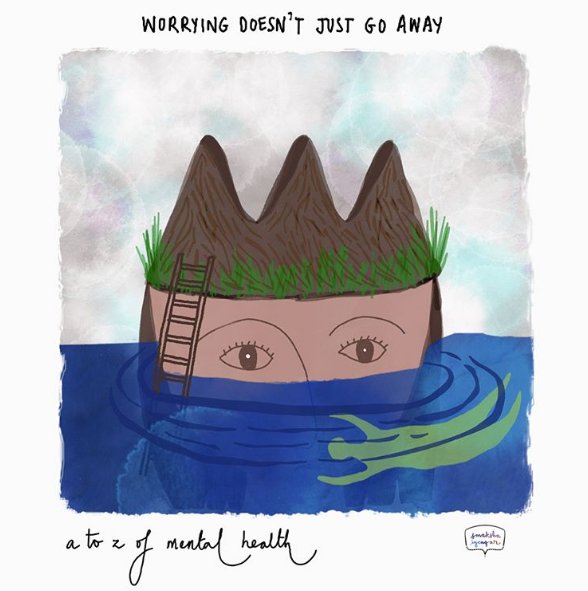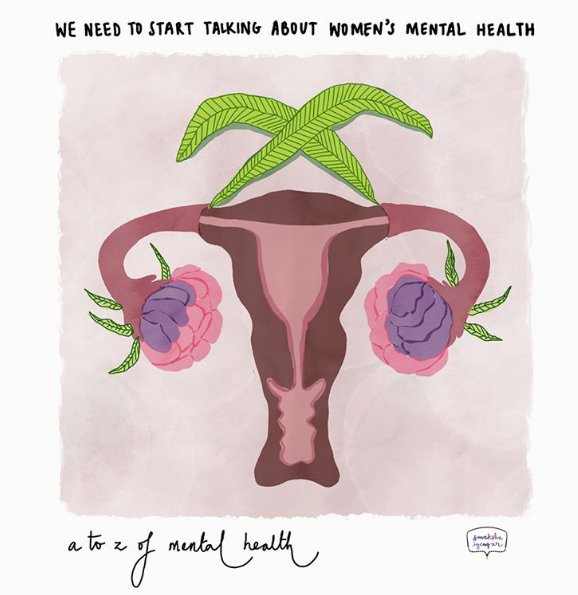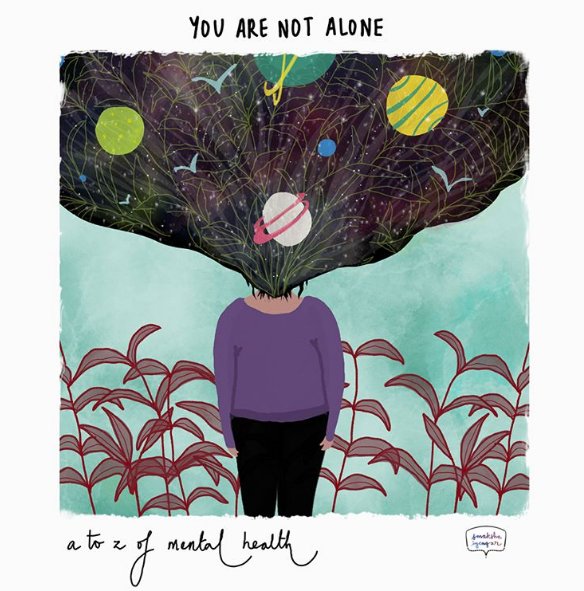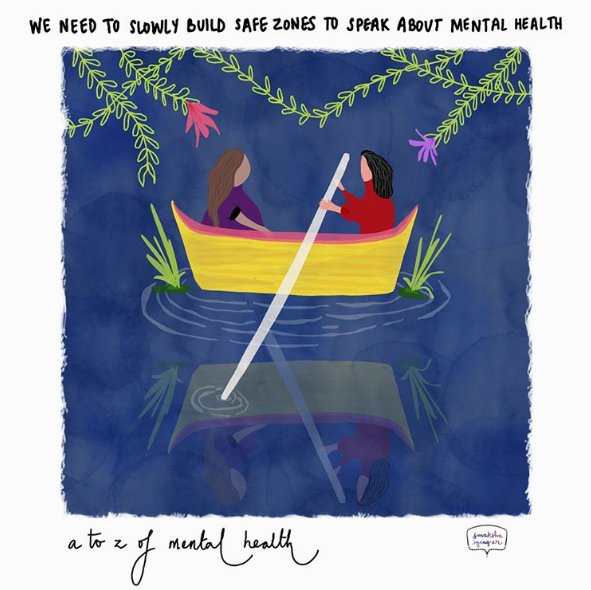 Thank you for this, Sonaksha. This could just open a new lens through which to look at mental illness.