They say money can't buy happiness. So, here is our attempt at disproving the popular theory with plausible facts behind it. We mean to say that here are what seem like some of the best experiences in the world for the average traveller that seem just beyond reach. That's right; just beyond reach.
Here are a few experiences you can drool over, that money can definitely buy.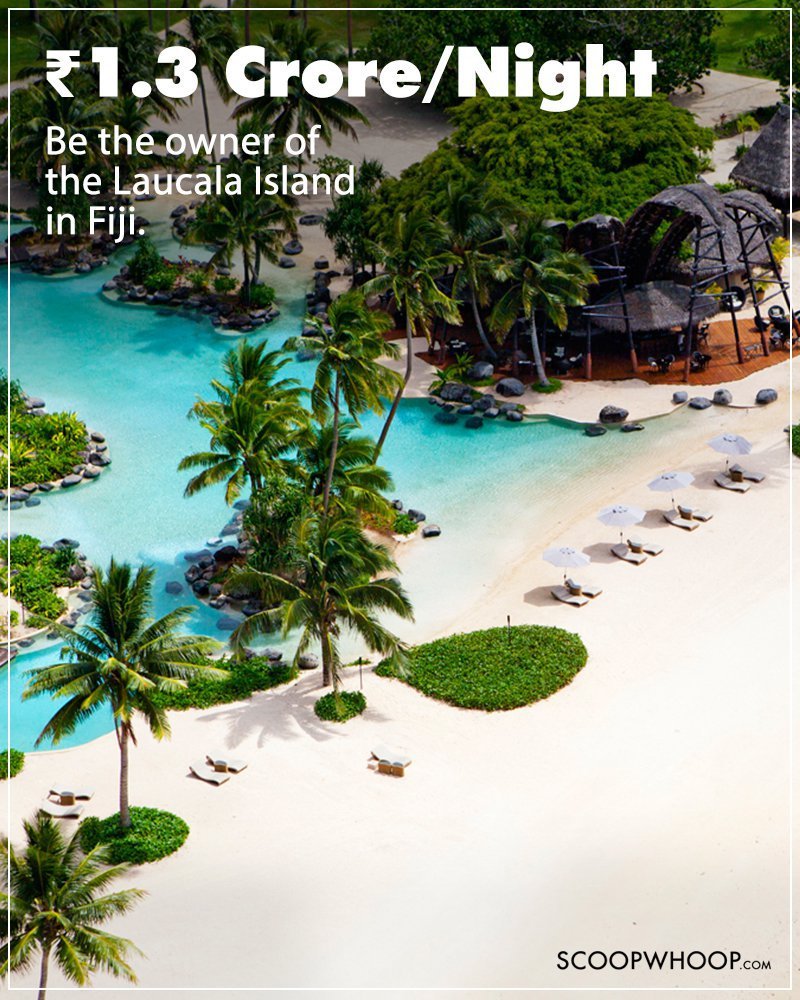 24 tropical pool villas spread across a whole freaking island in Fiji, can be all yours at a mere ₹1.3 Crore. With some of the best chefs and bar tenders at your disposal, you and 71 of your friends can split the bill fair and square. Done deal!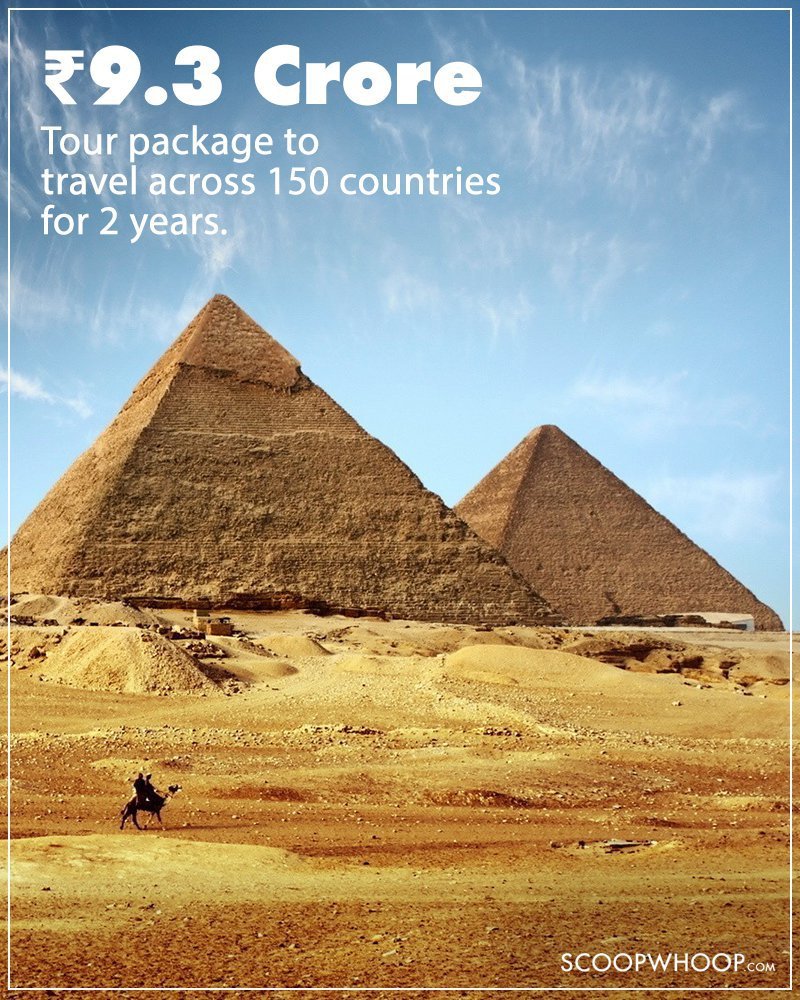 Yep! A two year travel package across every UNESCO heritage site in the world was first offered by VeryFirstTo.com back in 2013. So far, there has been one confirmed anonymous Chinese student who took up the offer, with all that time and money to burn away. Touché, my man!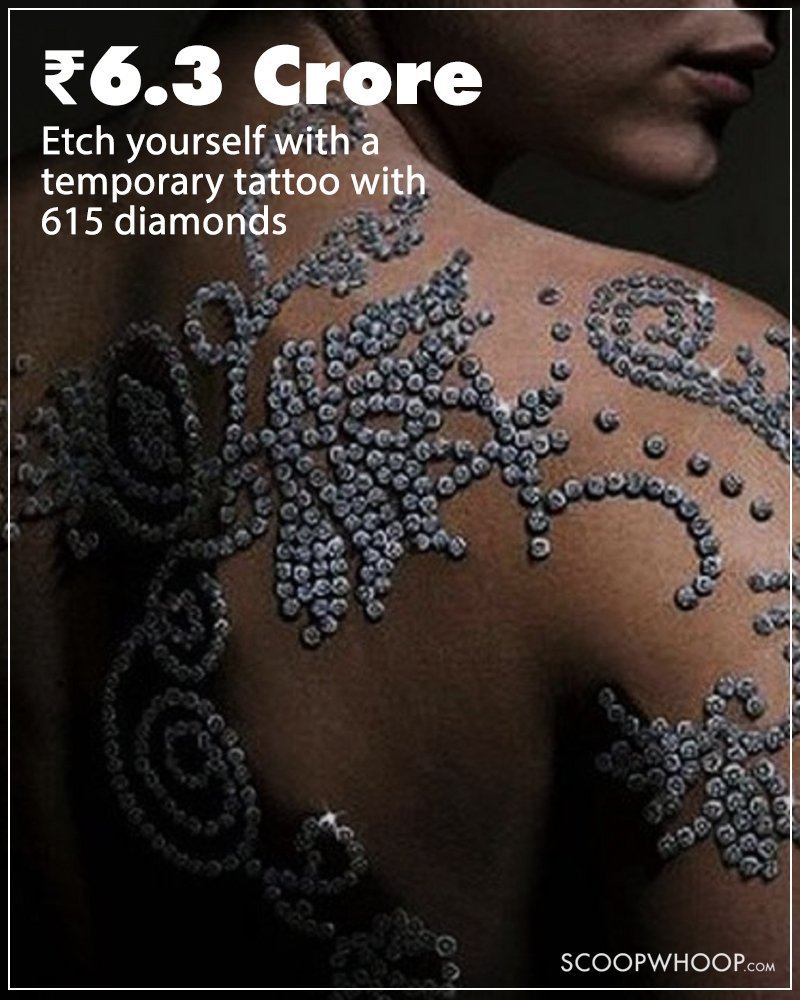 Why not? If you can wear it on a finger, then you can wear it all over too. The tattoo with 612 Shimansky Ideal Cut diamonds – each weighing half a carat – was first introduced by Shimansky, a South African company, in 2010. Any takers?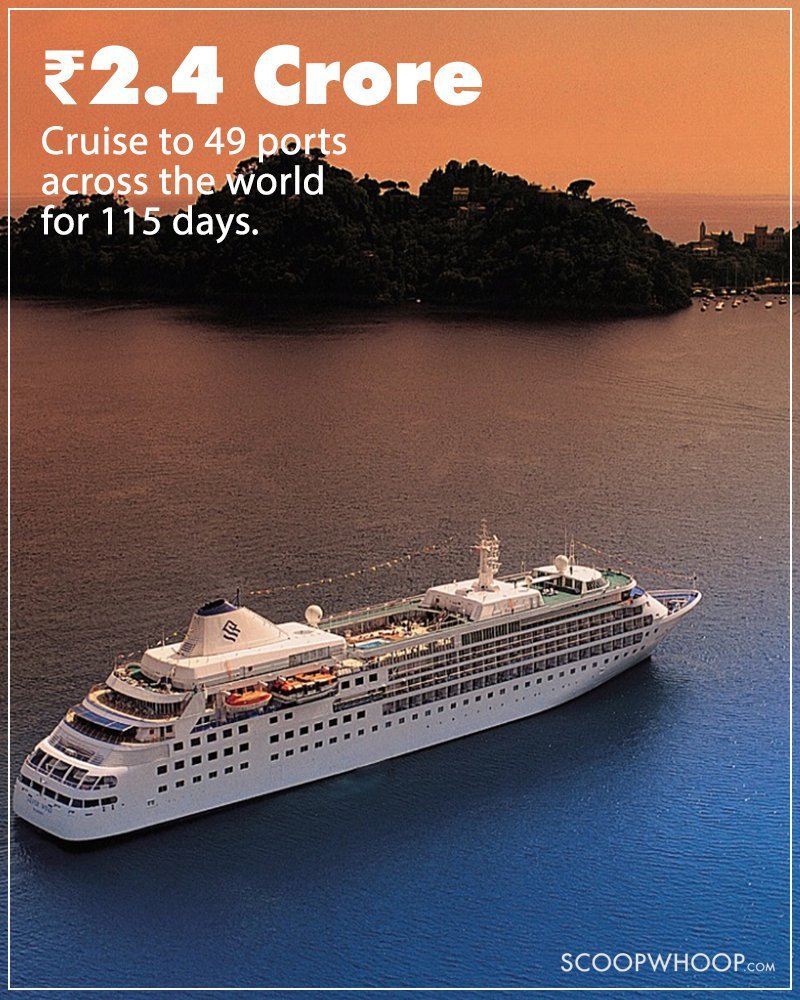 Let's say you're super rich, and not prone to sea sickness; Silversea's World Cruise is the ultimate cruise-liner experience this good world has to offer. The route spans over a 115 days, cruising across ports in Tahiti, Australia, Bali, Hong Kong, Vietnam, Thailand and more.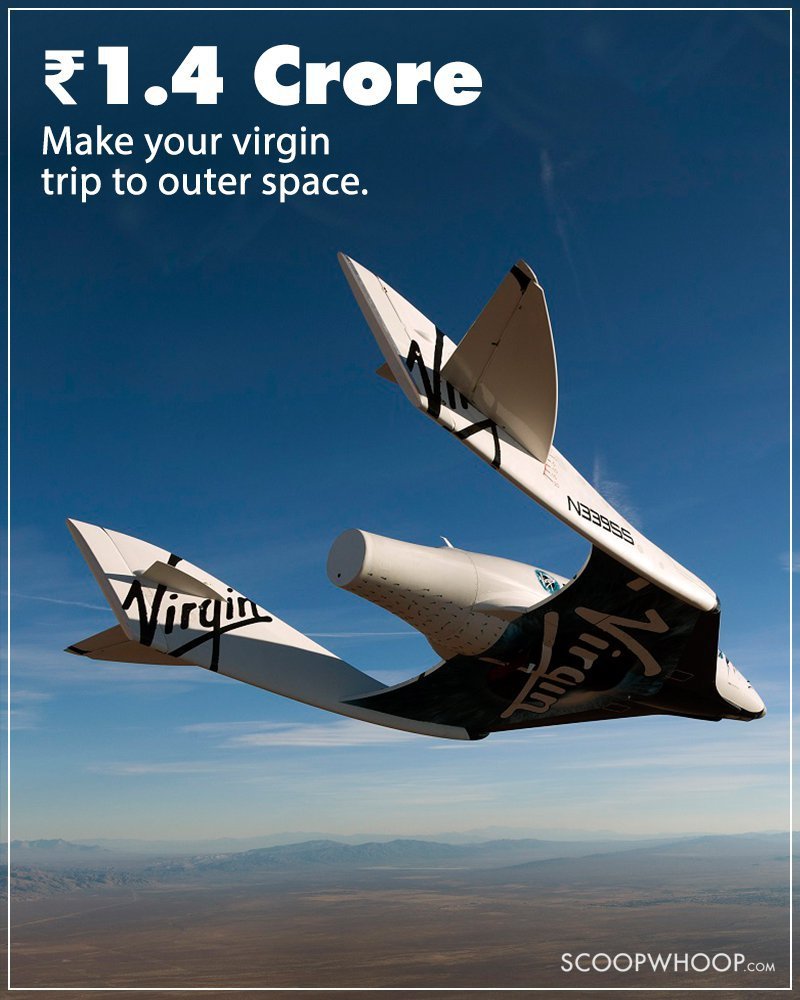 Virgin's founder, Richard Branson had been working on creating the first commercial space line. So far, 650 passengers have already signed up for the first commercial flight to outer space.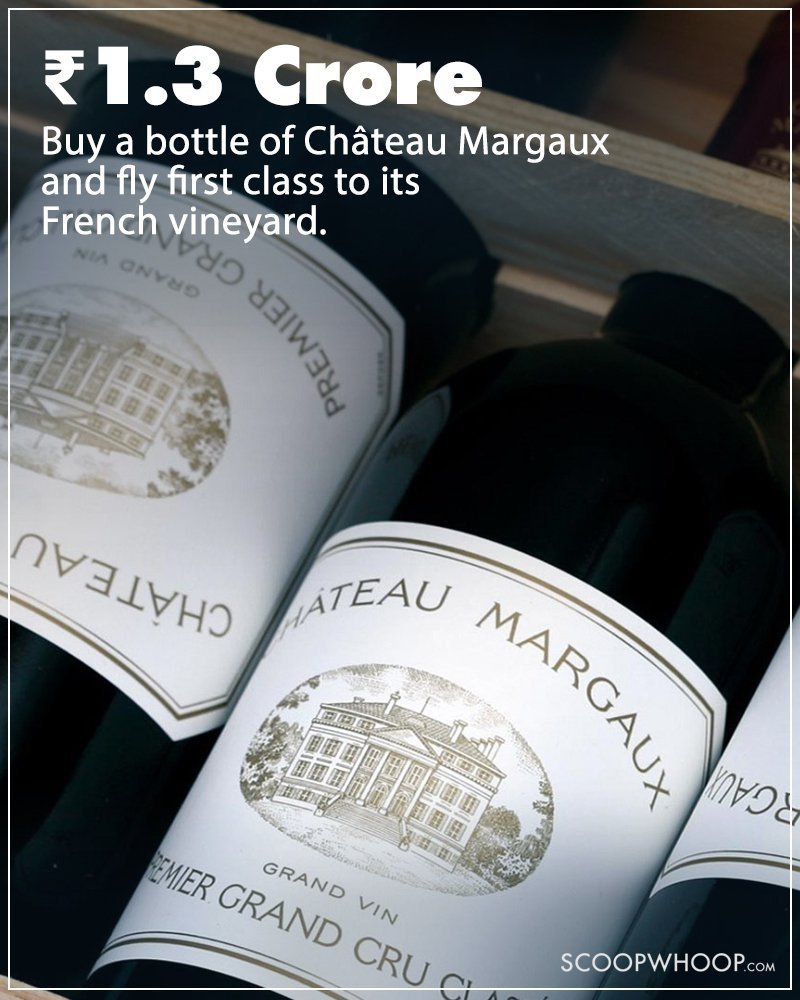 The 12 litre bottle of supreme quality wine, not only comes with a hefty price tag, but also a first class ticket to France to go visit the vineyard and the storage facility of this fine alcoholic beverage.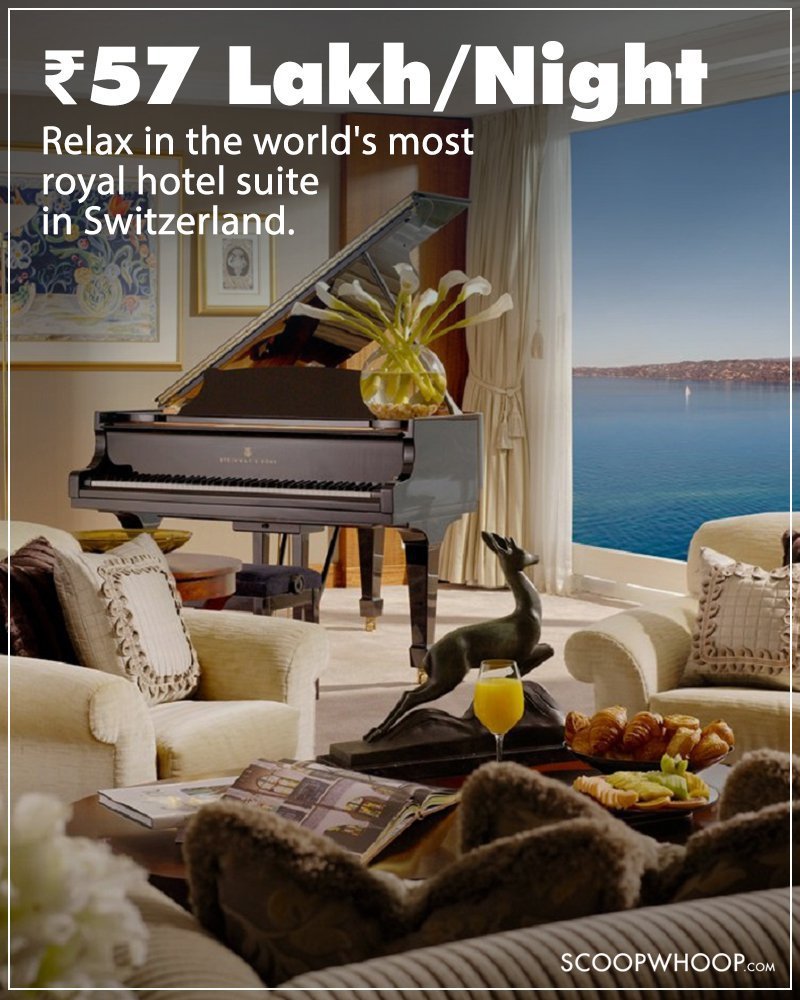 The Royal Penthouse Suite at the President Wilson Hotel in Geneva, Switzerland, is considered to be one of the most luxurious and over the top suites in the world. We're talking about 12 bedrooms, 12 marble bathrooms, a wraparound terrace with a view of the Alps, every amenity you'd want, and more.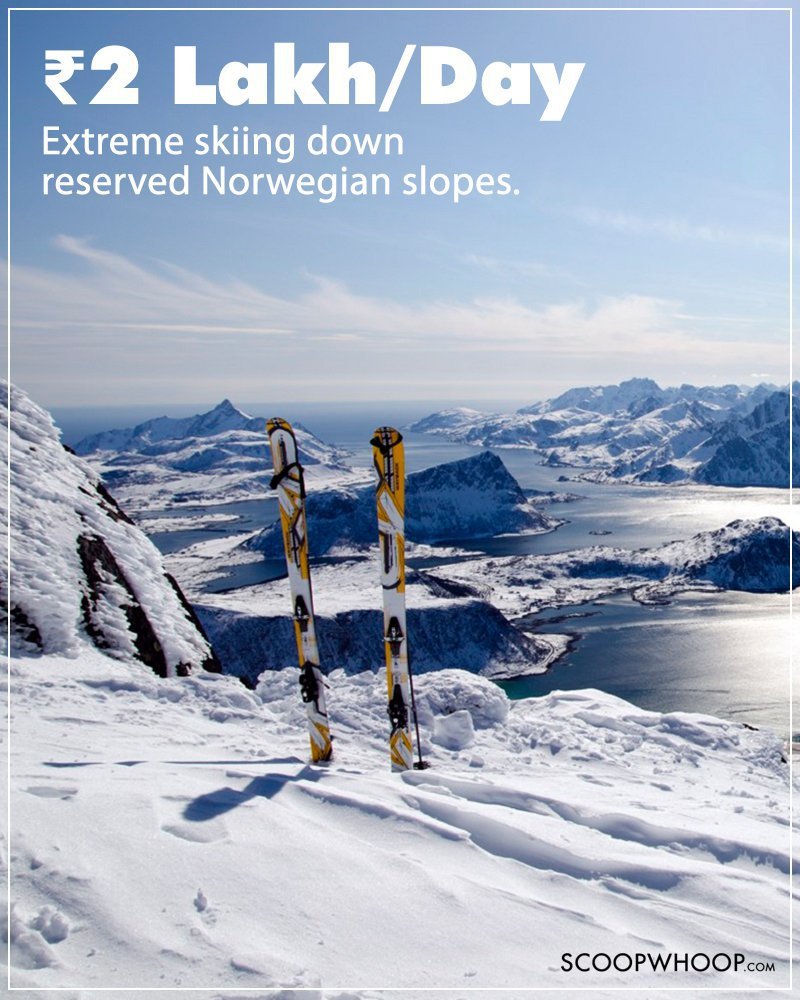 Skiing down exotic slopes has never been a more luxurious and exclusive affair. For a meagre $3000 a day you could ski down the slopes in the island of Lofoten in Norway and learn skiing with a one-on-one experience.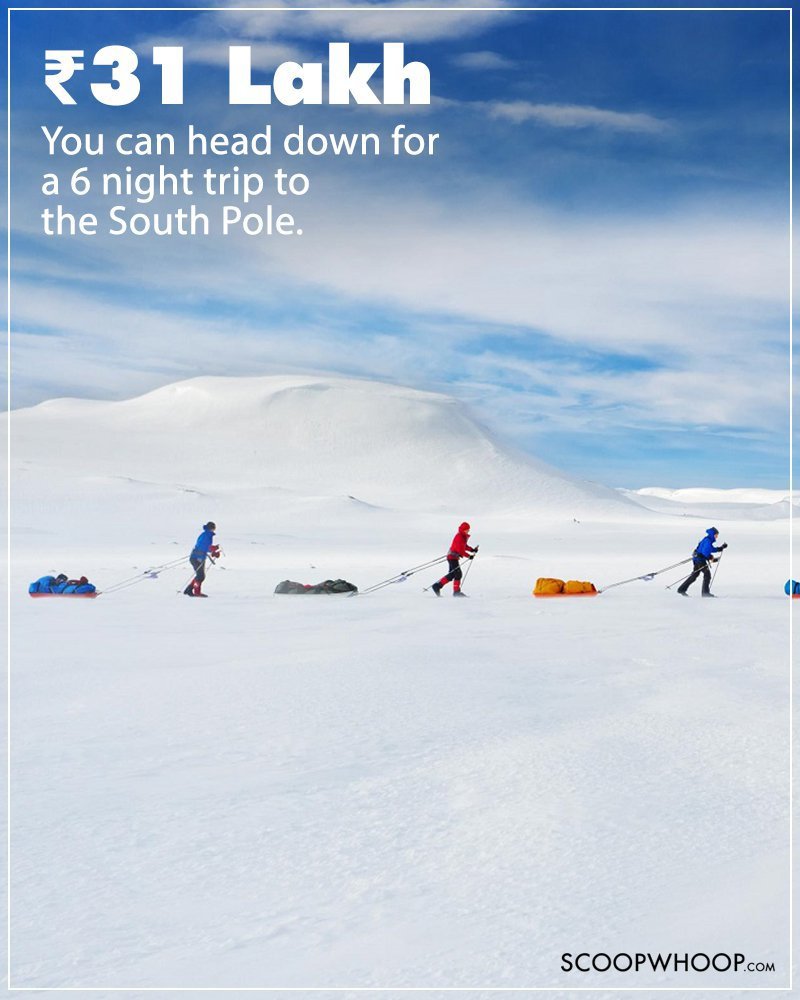 This is one for the records, and if you're an adventure enthusiast – a rich one – here's a deal for you. You could head out to the Arctic base camp in the South Pole and experience 24 hour daylight for a 6 day trip.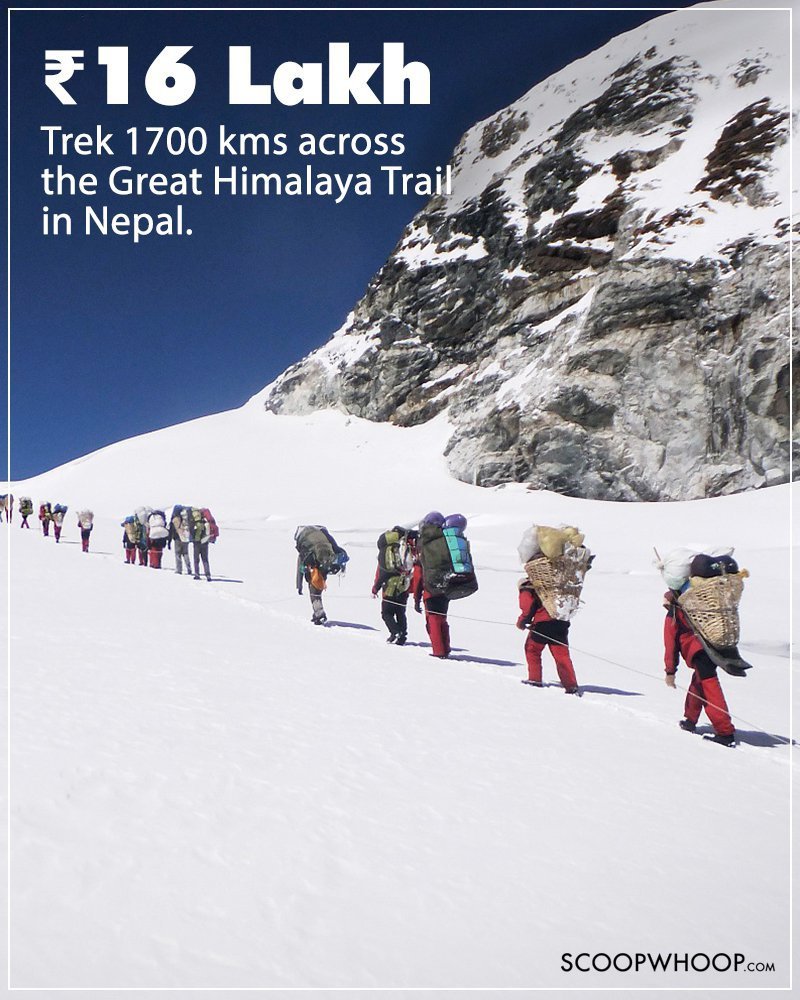 Not only is this 152 day trek over a 1700 km trail hard on the pocket, you need to be a real badass to pull this one off. The trail takes the ones with a strong heart across some of the world's highest peaks and most remote locations.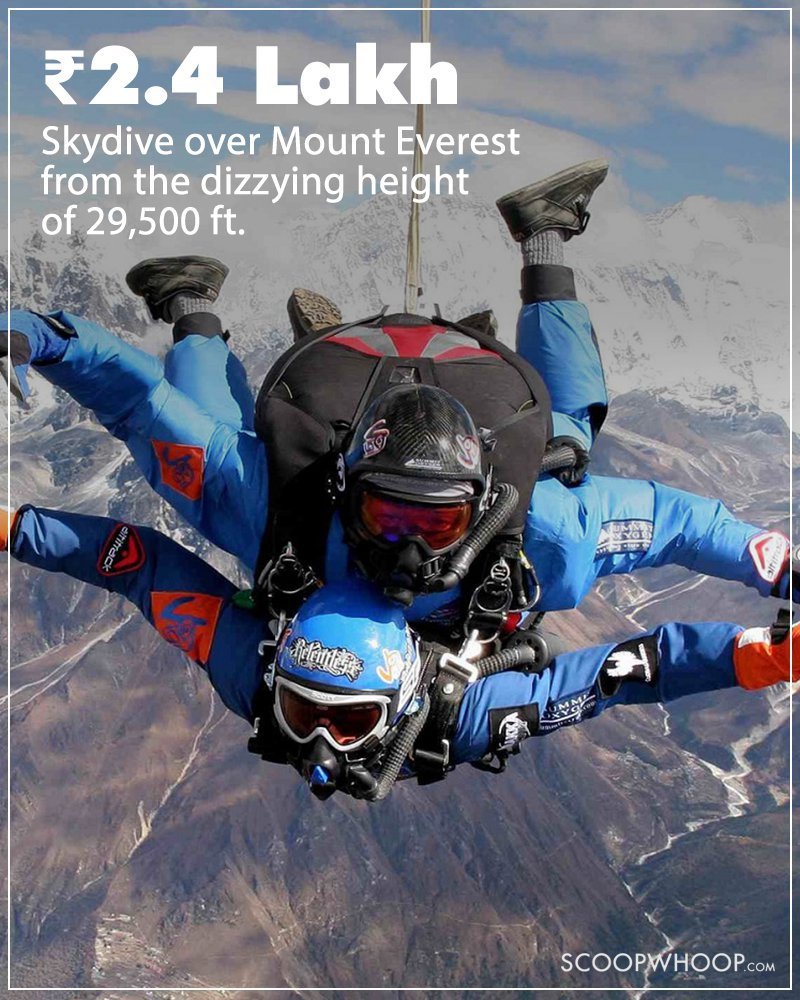 Want to skydive over the Mount Everest from a nerve wrecking 29,500ft? Of course you can. Although, the price above is for tandem dives, if you're an experienced diver you might get a slightly cheaper deal.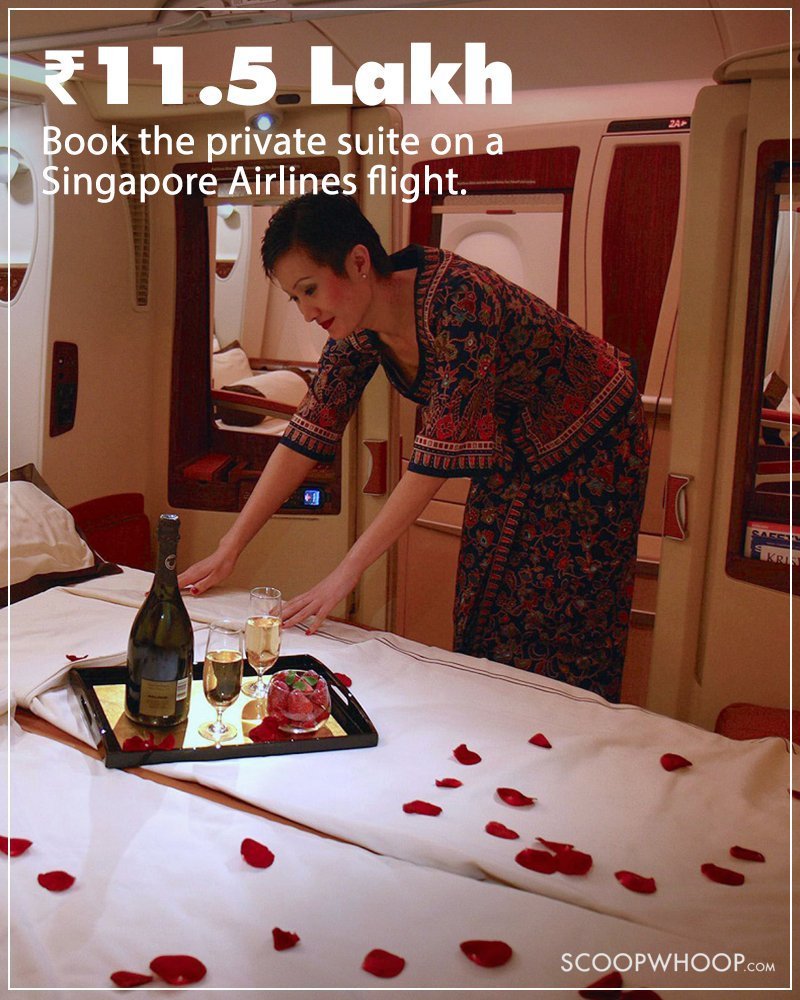 The Singapore Airlines private suite booking on the Airbus A380 is the premium VIP treatment any airline has to offer till date. This suite is more like your private domicile in the sky, with a team of hospitality officials at your beck and call.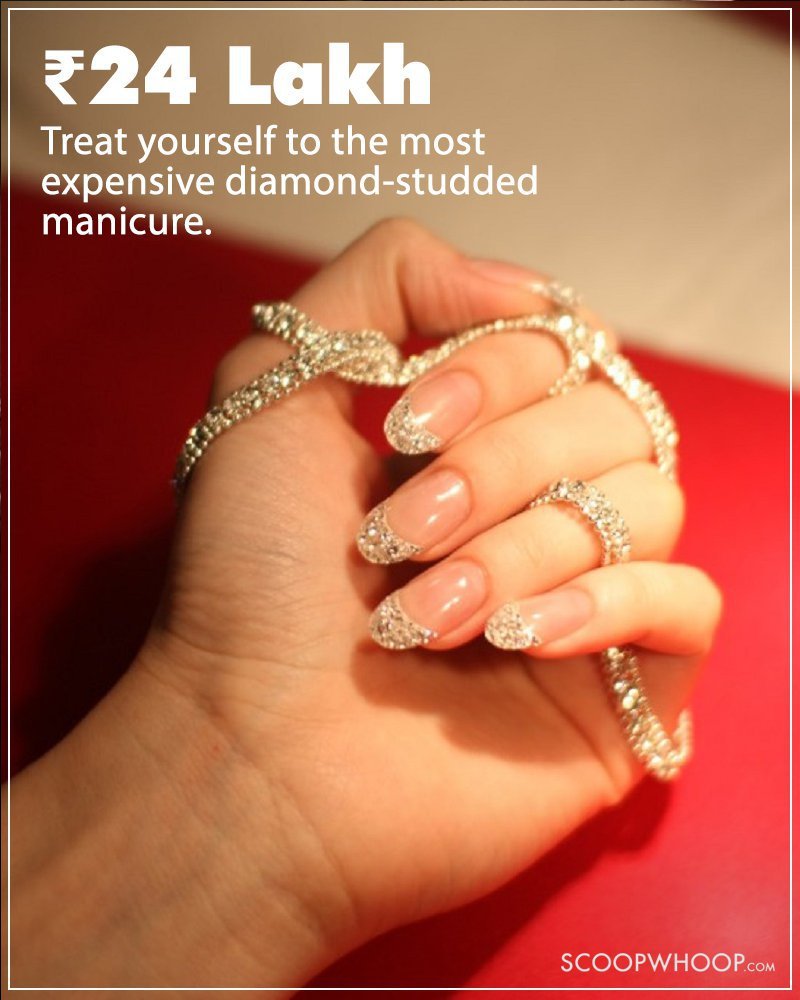 If diamonds are a girl's best friend then you've got yourself the ideal manicure experience in the world. Called, "Iced Manicure," each diamond is 10 carats, and of course you get to keep them as jewellery once they come off.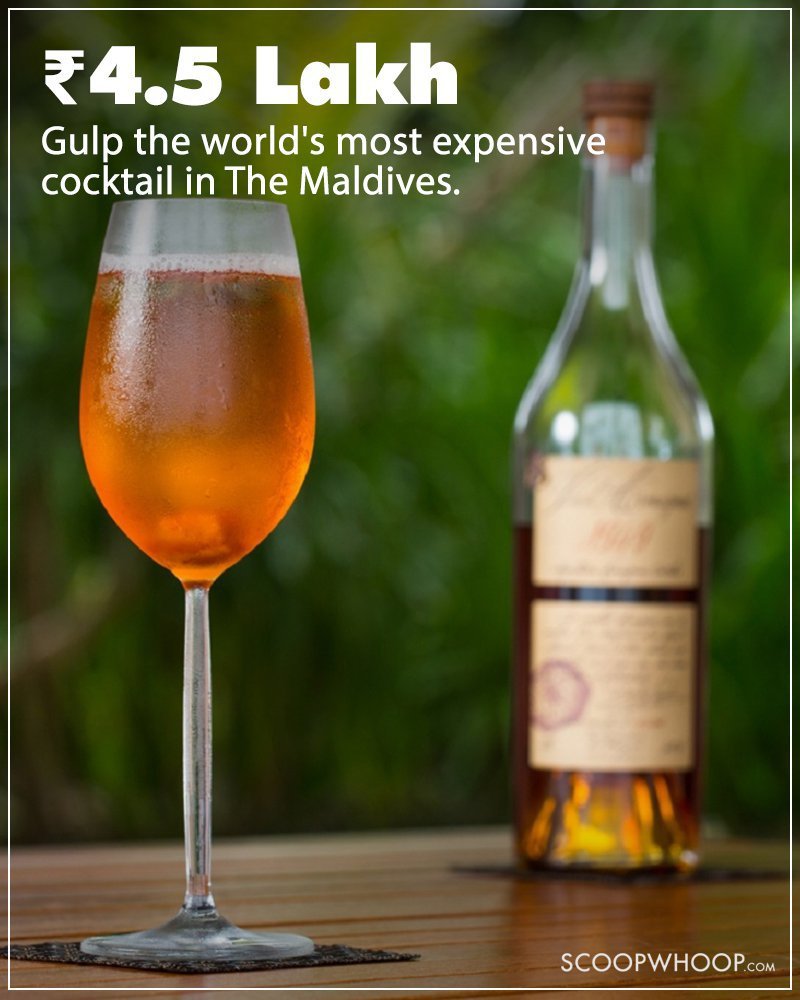 The most expensive cocktail in the world also happens to be in one of the best places to have one at. The new Velaa Vintage Cocktail menu, available at Avi – a bar in The Maldives overlooking the Indian Ocean – has cocktails made of the finest liquors on the planet in the best mixes. A hangover's never felt this good.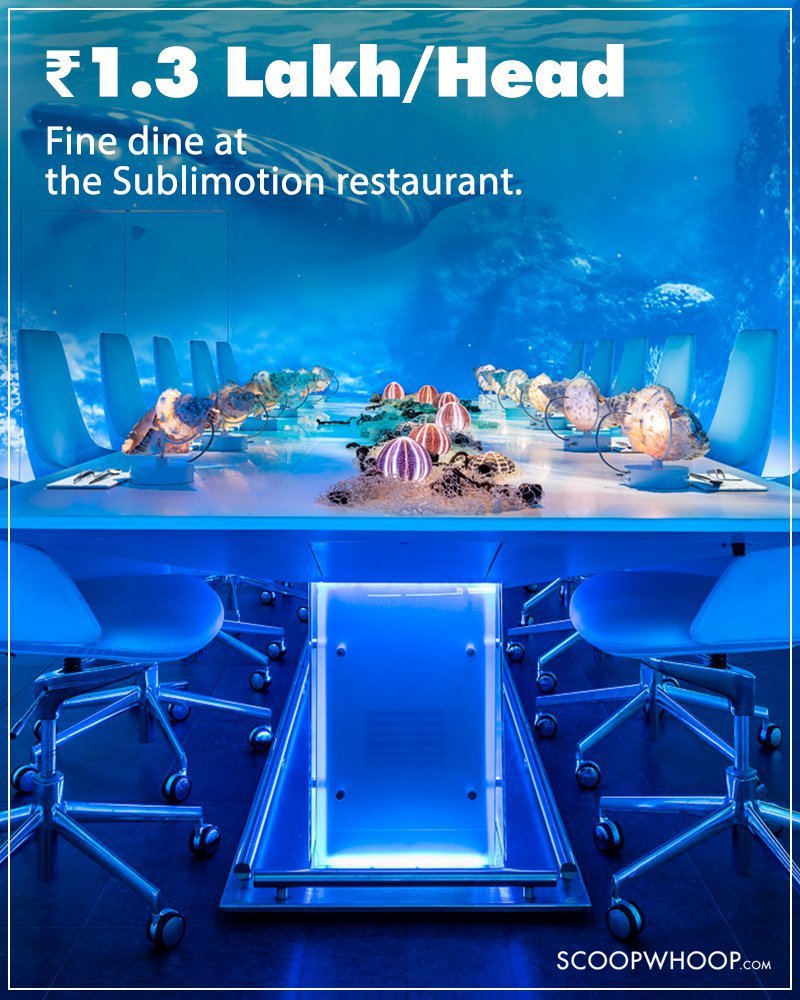 This Ibizan restaurant in Hard Rock Hotel, started by two-Michelin star Spanish chef Paco Roncero, is part high-end eatery and part theatrical experience. Sublimotion claims to be not only a treat to the palate but to all senses included. 
Well, one can dream, right? 
Masthead Source: flyingthenest.tv
Design Credit: Palki Sharma