What's in a name!, you wonder but if some of these brands had thought the same, they wouldn't have been as popular as they are today. 
A brand's name goes a long way in building its identity. Imagine, if Google was still called Backrub, would it still be as popular? Here are some companies which went on to change their names, and the rest, as they say, is history.  
1. Amazon
Jeff Bezos registered the company as "Cadabra" (as in Abracadabra) on July 5, 1994. However, Jeff renamed it to Amazon a year later after his lawyer misheard Cadabra as Cadaver.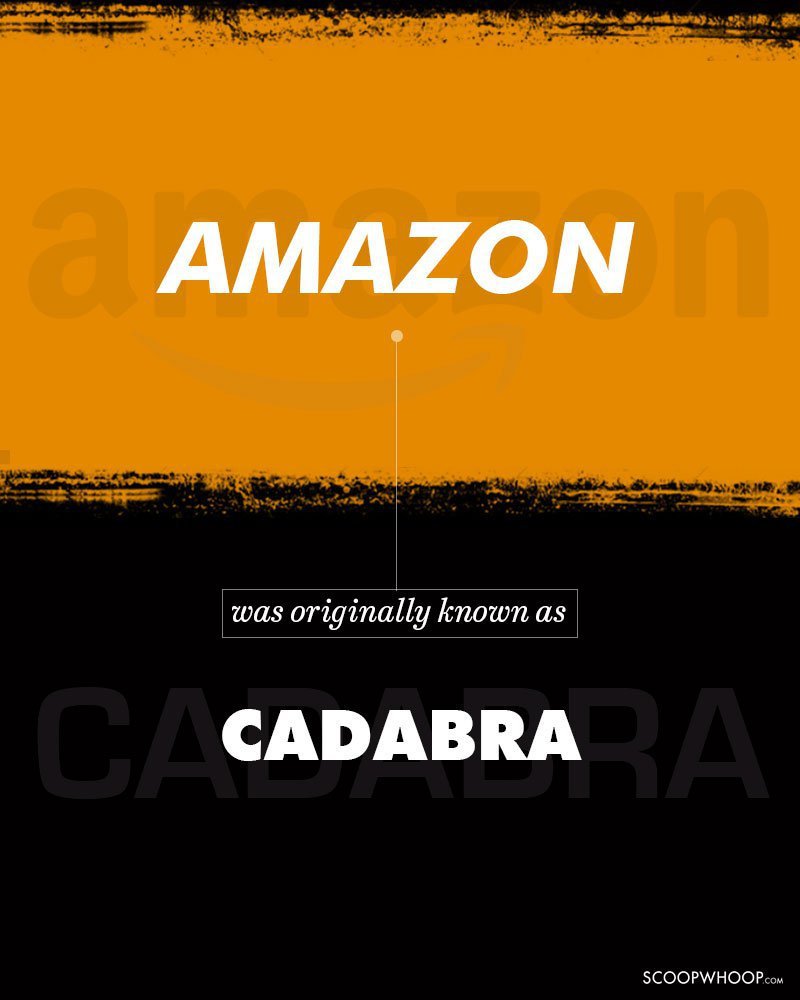 2. Twitter
It was originally called twttr, an idea that Williams later ascribed to Noah Glass, inspired by Flickr. But after 6 months, they purchased the domain Twitter.com and changed the name to Twitter.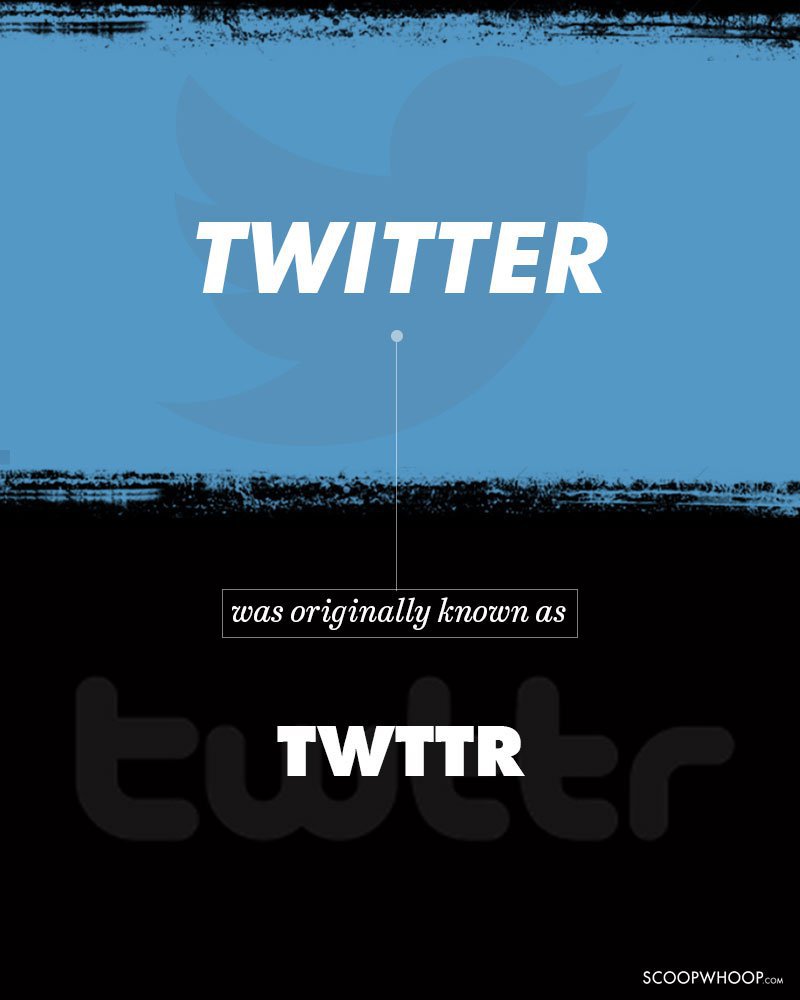 3. Instagram
Initially called Burbn, the app was not received very well. The app was too complicated so Systrom and Krieger started working on it. Later in October 12, 2010, they released a photo-sharing app and named it "Instagram".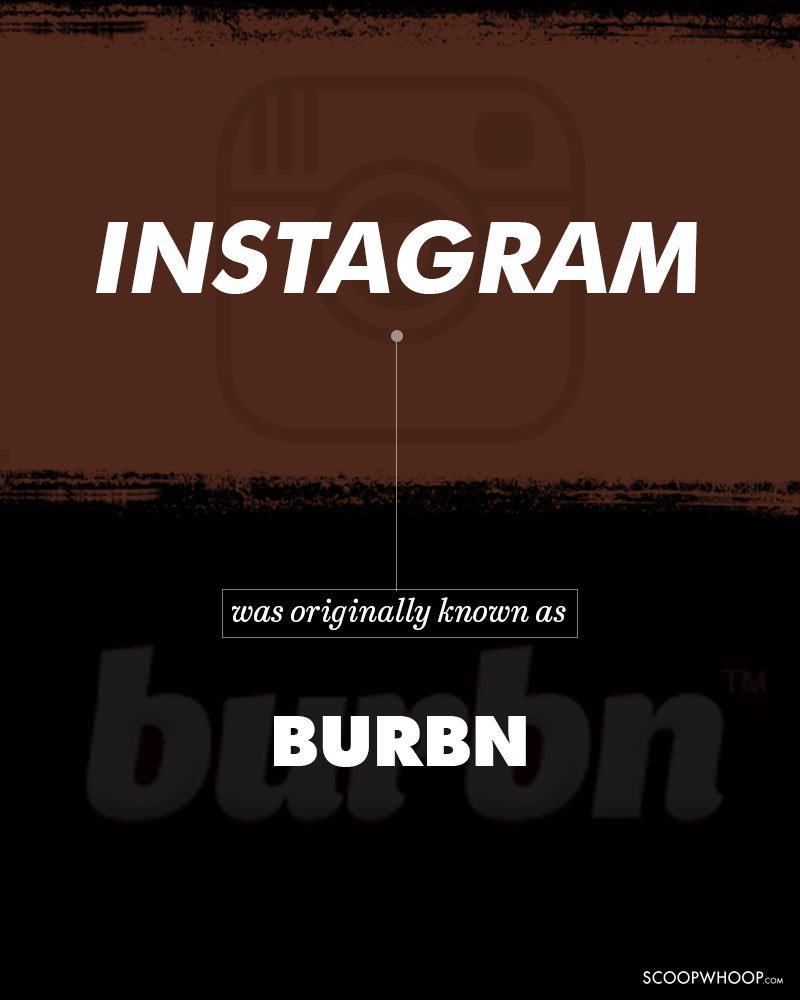 4. Google
In 1996, Larry Page and Sergey Brin called their initial search engine "BackRub," named for its analysis of the web's "back links."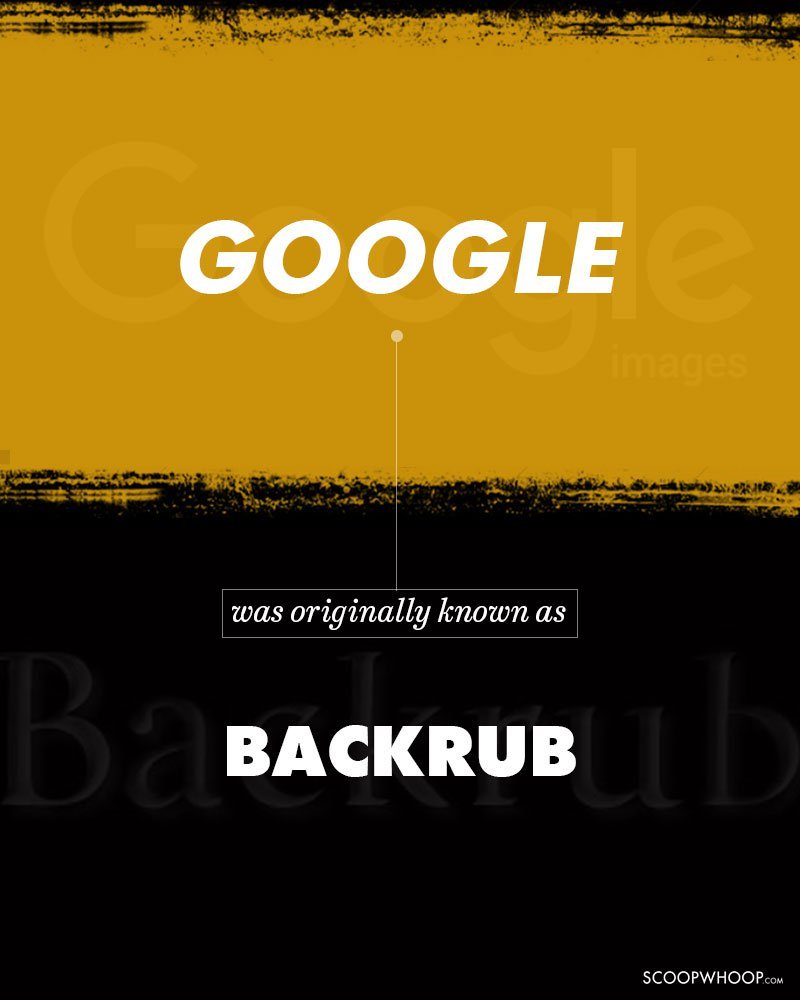 5. Nike
Founded in 1964, Nike was originally named Blue Ribbon Sports and was initially operated as a distributor for Japanese shoe maker Onitsuka Tiger (now known as ASICS). It officially become Nike Inc. in 1971.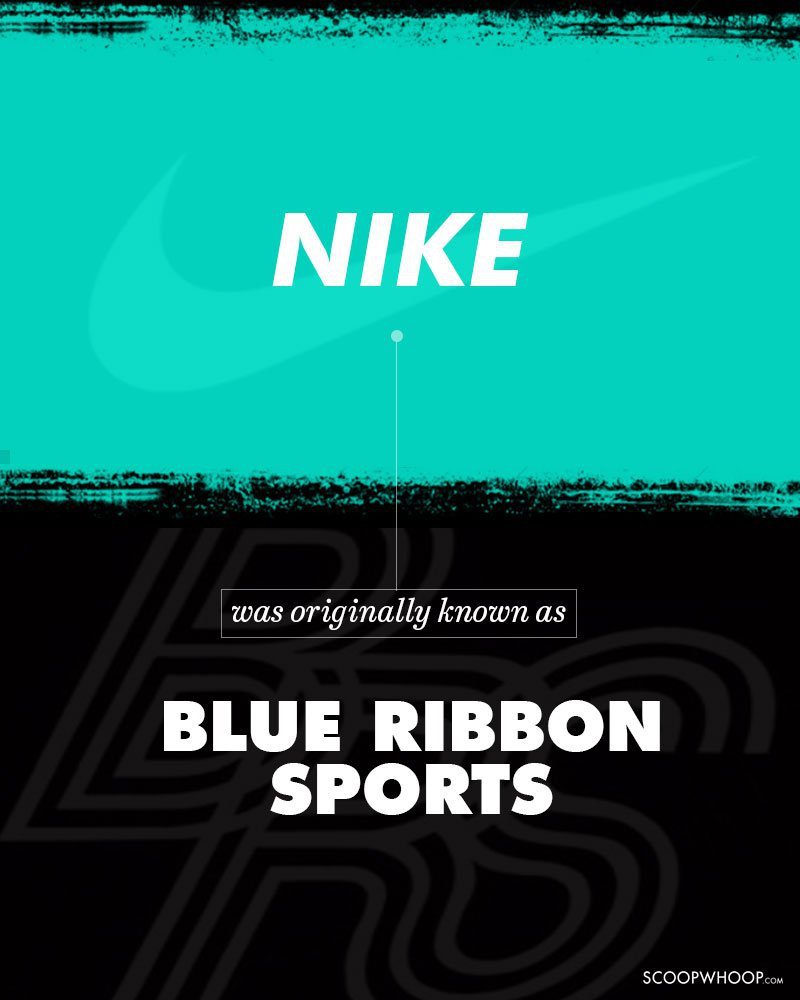 6. Ebay
The popular E-Commerce site was originally incorporated as AuctionWeb & was founded on September 3, 1995, in Cali.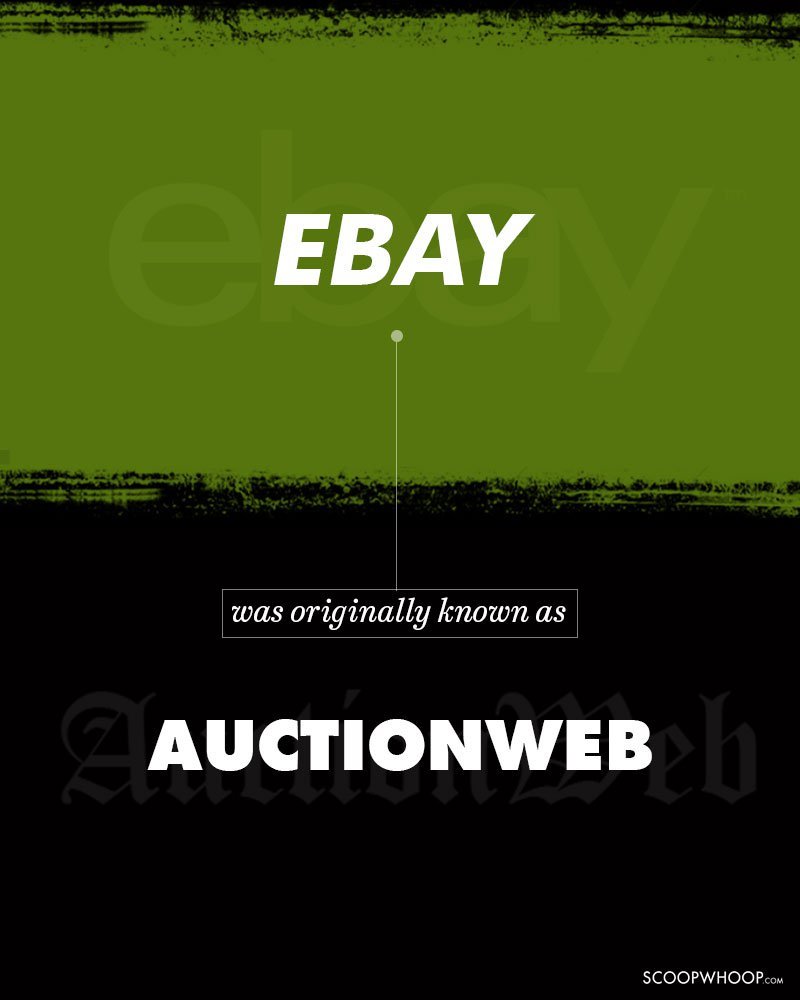 7. Playboy
Playboy was originally going to be called Stag Party, influenced by a cartoon book that Hugh Hefner had. However, at the very last minute, he got a letter from the lawyer of Stag magazine saying that it was an infringement of their title. Hence, the change. We're pretty sure Stag Party would have been just as awesome as Playboy, though.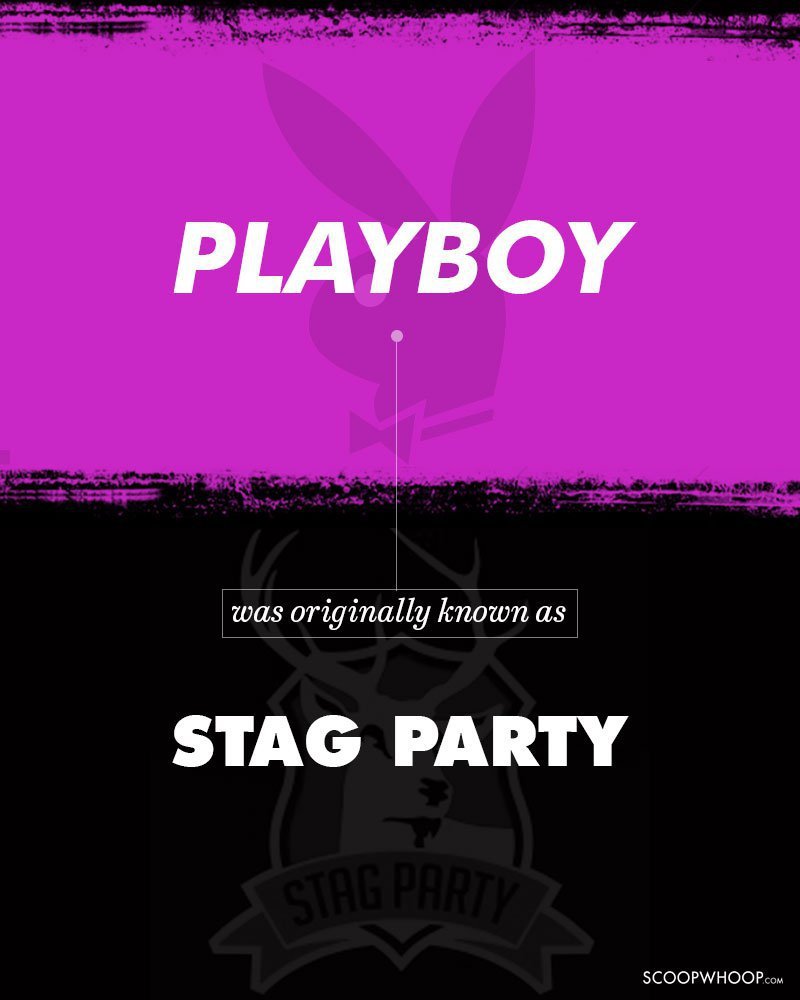 8. Yahoo
Yahoo! was coined in the month of April 1994. Originally it was called "Jerry and David's Guide to the World Wide Web". Yang and Filo said that the suitable backronym for this name should be "Yet Another Hierarchical Officious Oracle" i.e Yahoo.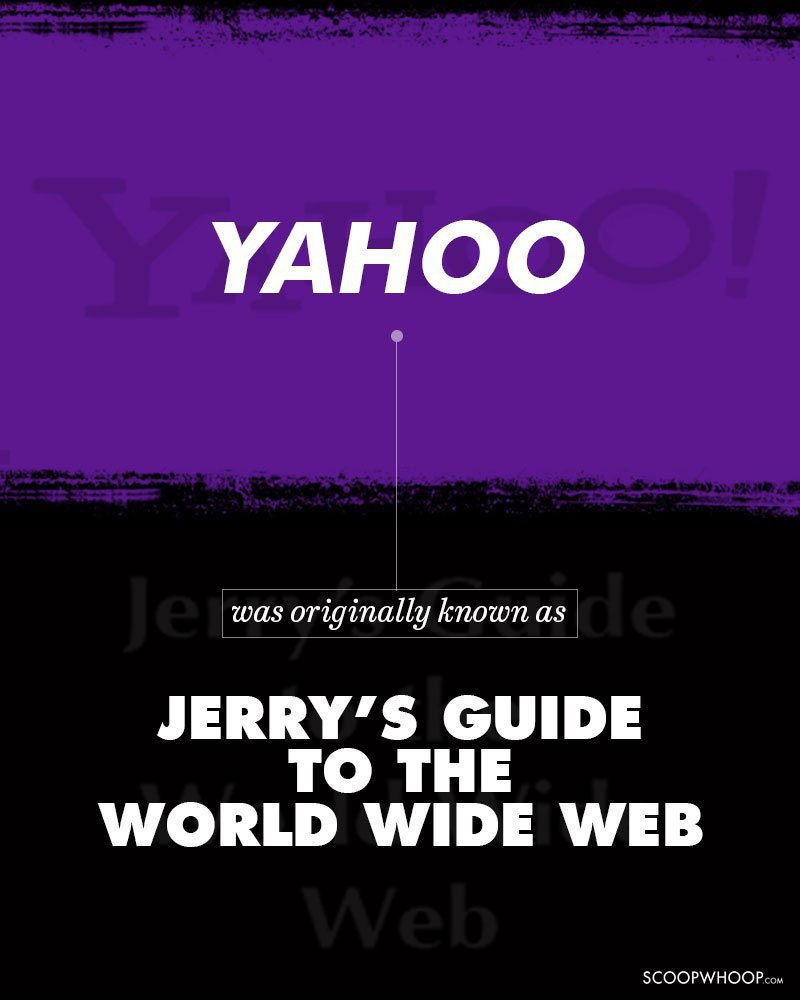 9. Snapchat
The first version of Snapchat was launched under the name Picaboo. Due to slow user growth, Brown suggested they start marketing the app as a sexting tool but later named it Snapchat with the intention of sending short snaps that stayed on the screen only for a few seconds.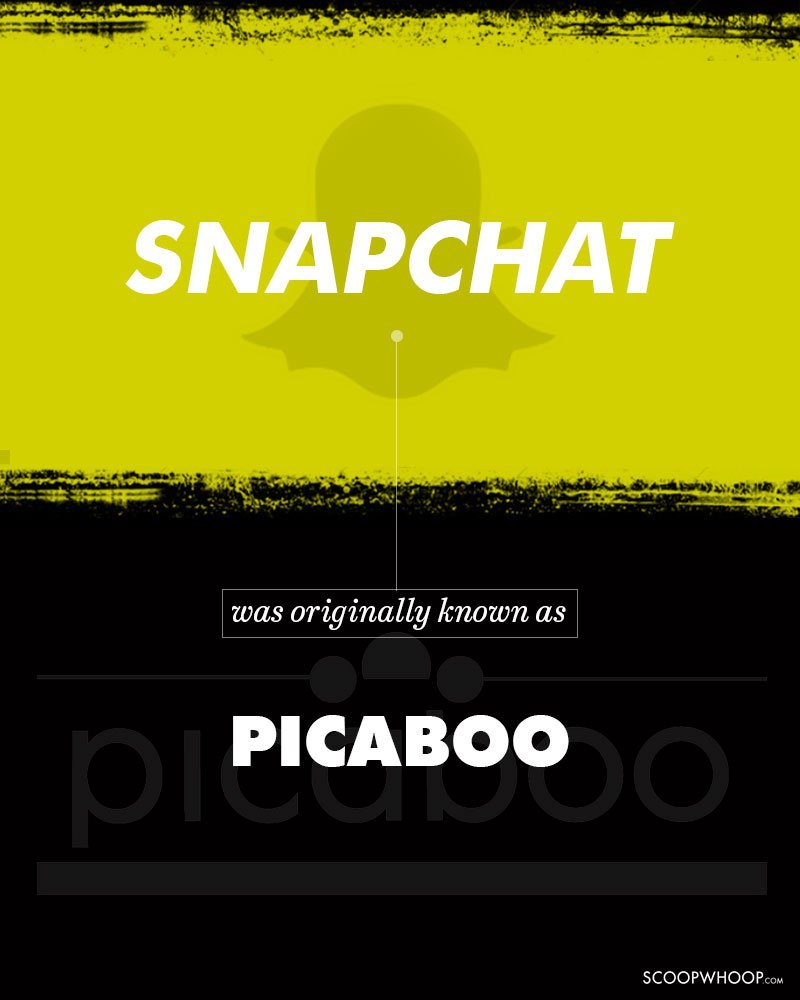 10. Apple
Apple was developed to sell personal computers. It was incorporated as Apple Computer, Inc. on January 3, 1977, and was renamed as Apple Inc.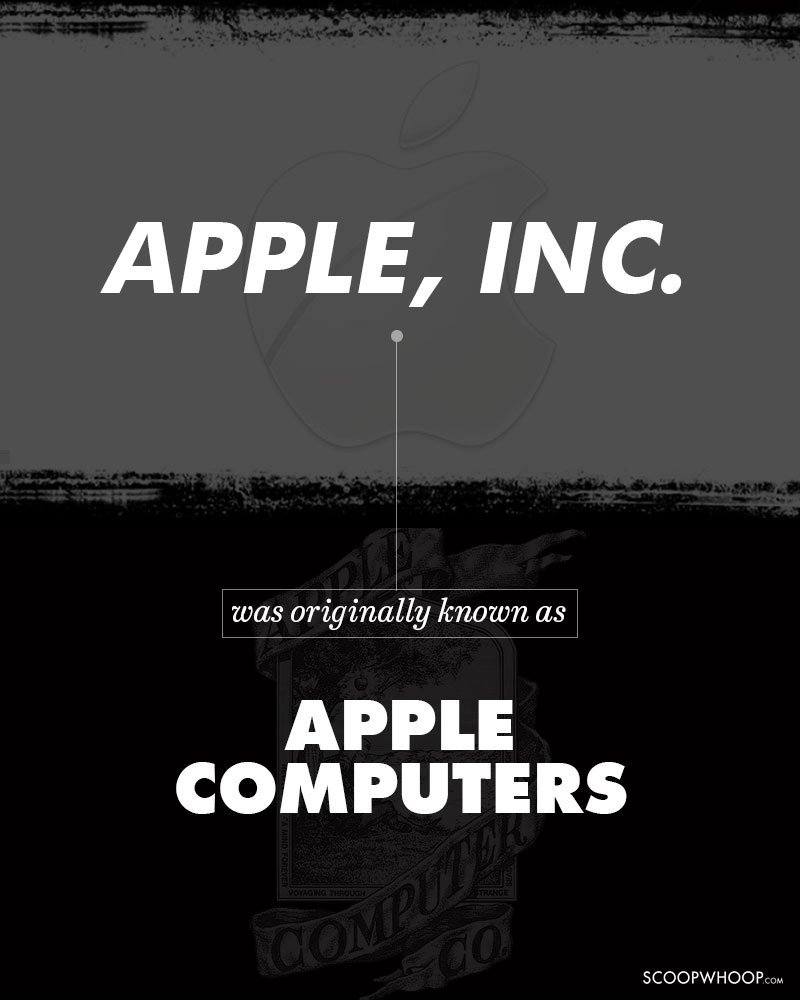 11. Pepsi-Cola
Pepsi was originally coined as "Brad's Drink." It was a mixture formulated as a result of Bradham's experimentation with cola nuts and spices in the early 1890s. Later, Bradham renamed his product "Pepsi-Cola" on August 28, 1898.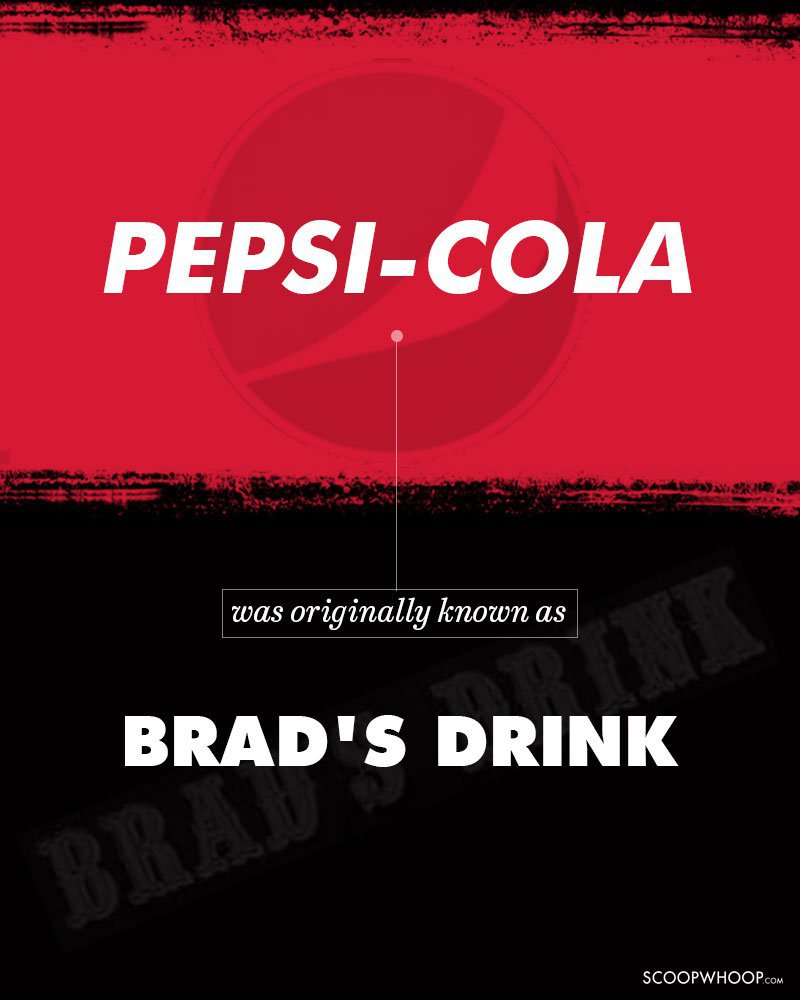 12. Subway
Subway started as a sandwich shop but bombed miserably. It was only after it was renamed Subway did its business expand. After the renaming in 1968, the outlet earned a profit of no less than $7000 in a year!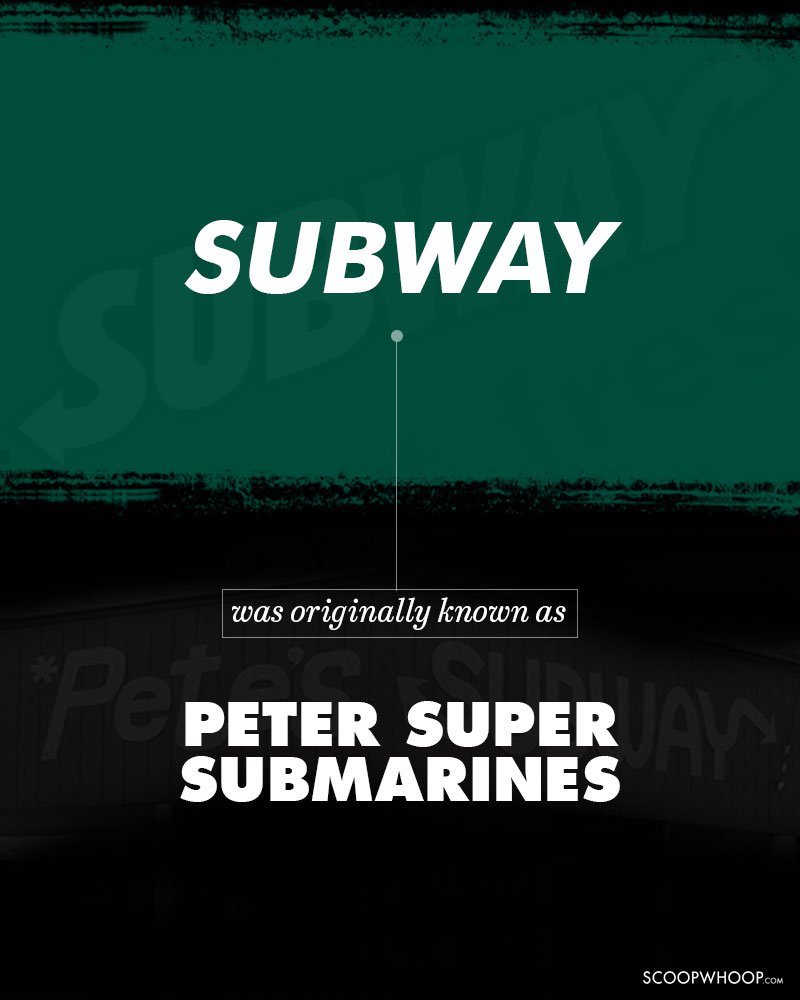 13. Blackberry
Blackberry came into existence when it was pointed out that the tiny buttons on RIM's device looked like a collection of seeds. Lexicon began exploring different fruit names; strawberry, melon and an assortment of vegetables were all considered, but the device was black, which is why they ended up naming it "BlackBerry."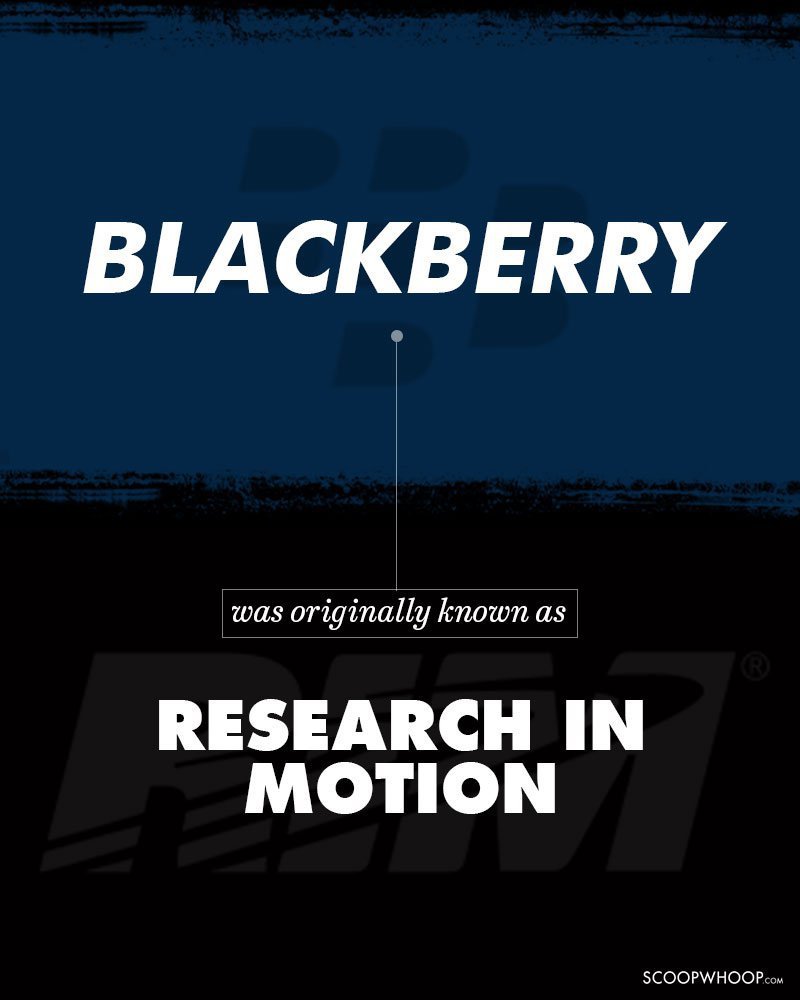 14. Oracle
Ellison co-founded Oracle Corporation in 1977 with Bob Miner and Ed Oates under the name Software Development Laboratories (SDL). He is known to have taken inspiration from the 1970 paper written by Edgar F. Codd on relational database management systems (RDBMS) which was named Oracle Corporation.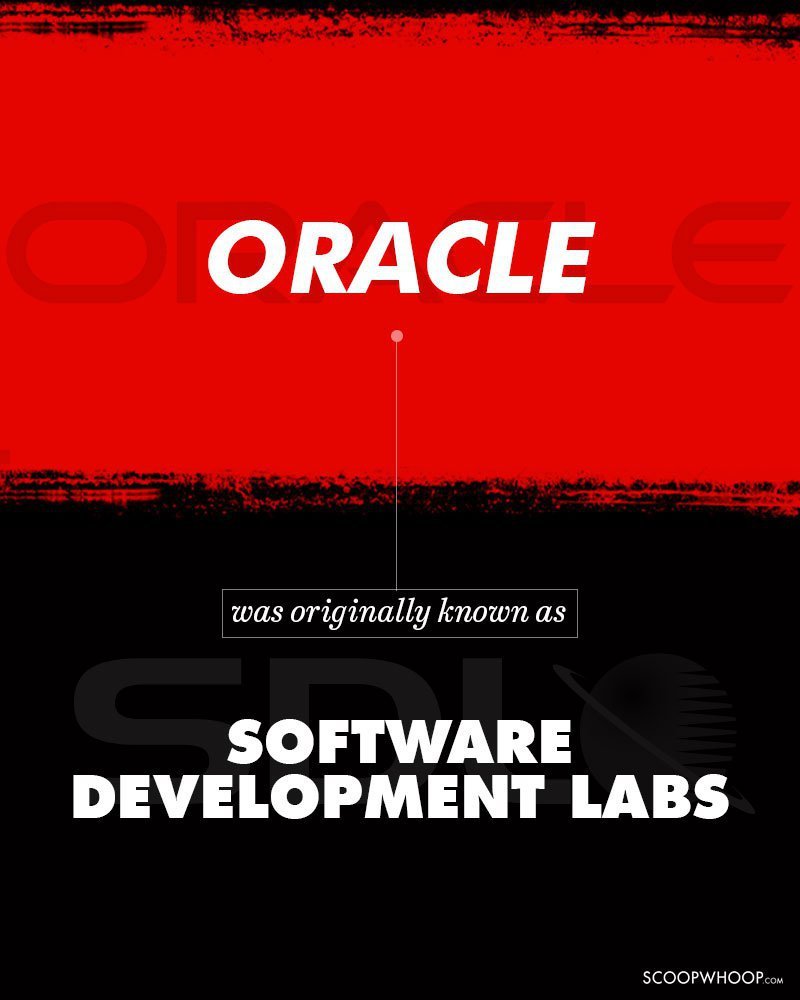 15. Firefox
Firefox had some problems of its own to overcome because the name was already trademarked in the U.K., but the Mozilla Foundation worked out a deal with the trademark holder and named it Firefox.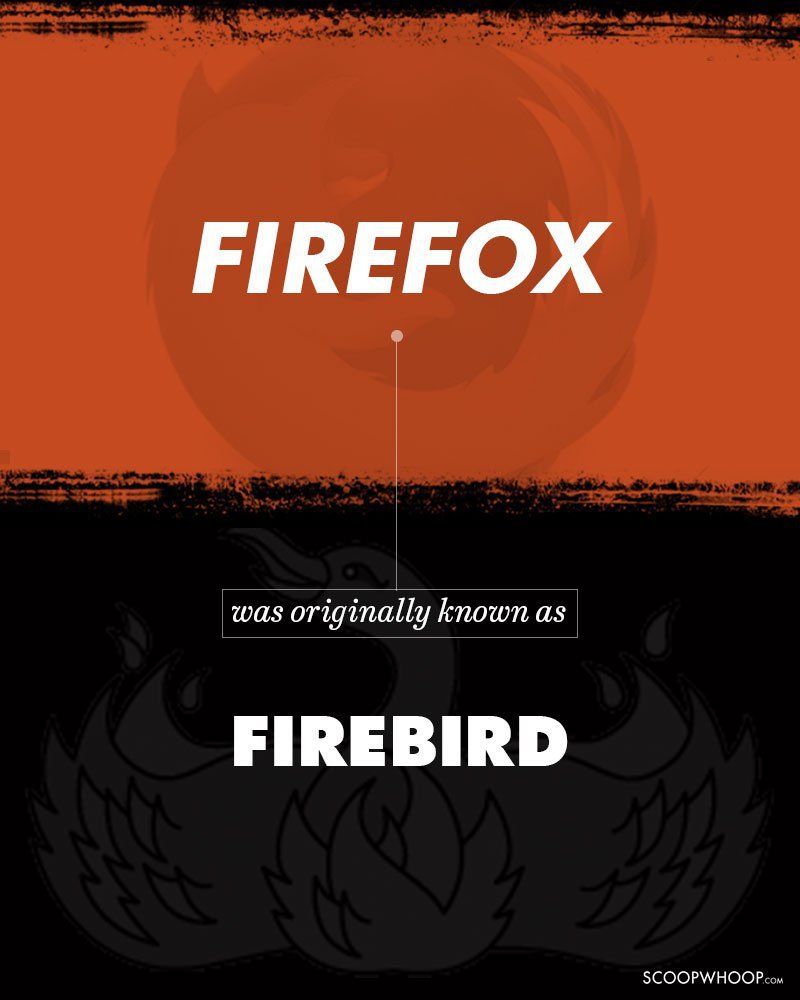 17. Paypal
PayPal was established in December 1998 as Confinity, a company that developed security software for handheld devices. In March 2000, Confinity merged with X.com, founded by Elon Musk, and the name PayPal Inc was adopted.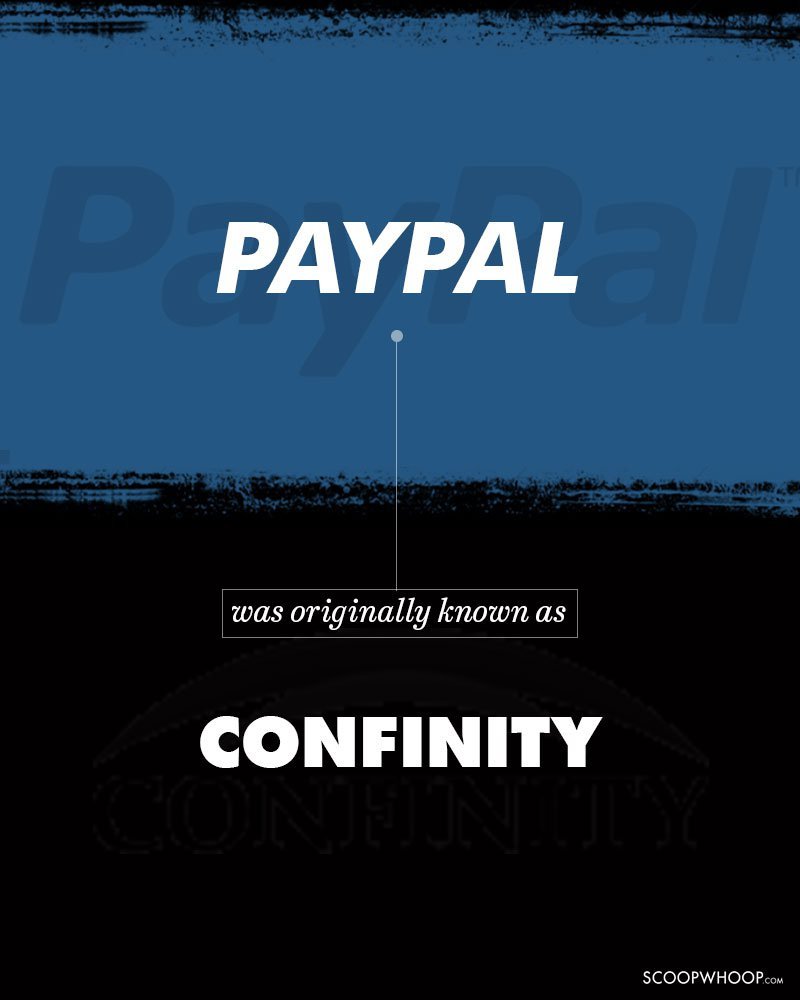 18. Mastercard
In 1979, "Master Charge: The Interbank Card" was renamed simply "MasterCard." Imagine how its campaign slogan would sound if it stuck with its old name? 
"There are some things money can't buy. For everything else, there's Master Charge: The Interbank Card"  Nah!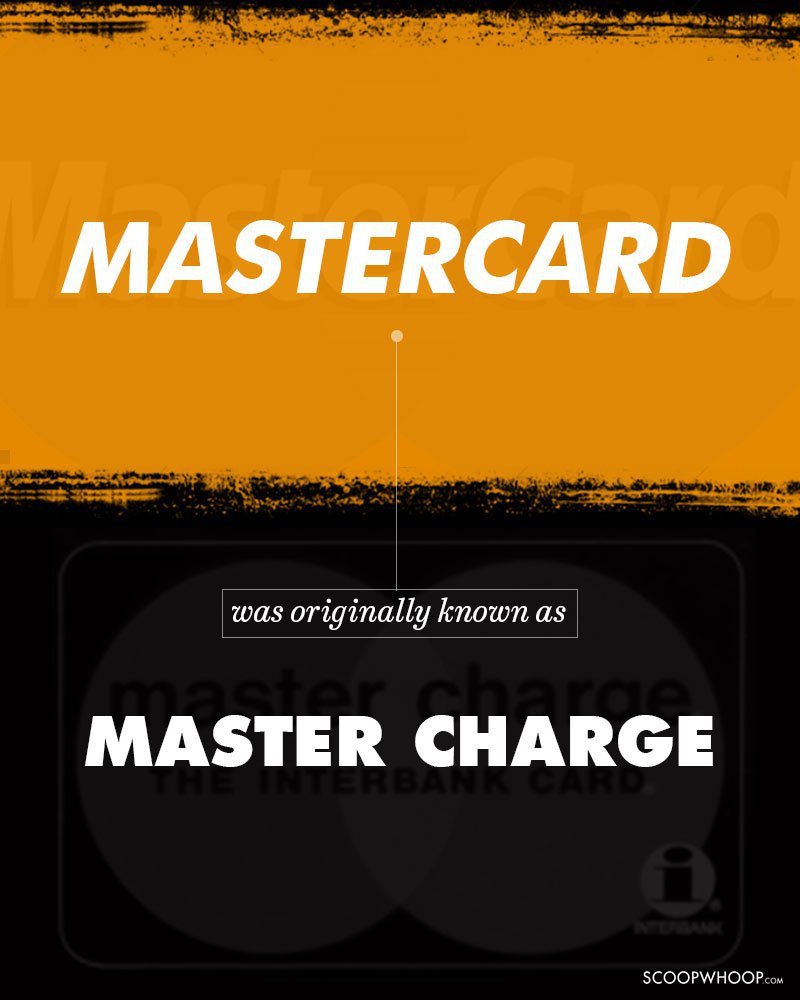 19. IBM
In 1917, three C-T-R subsidiaries in Canada were consolidated under the new name, International Business Machines. An application was submitted to list International Business Machines on the New York Stock Exchange, using the initials IBM. This is how IBM came to be on February 14, 1924.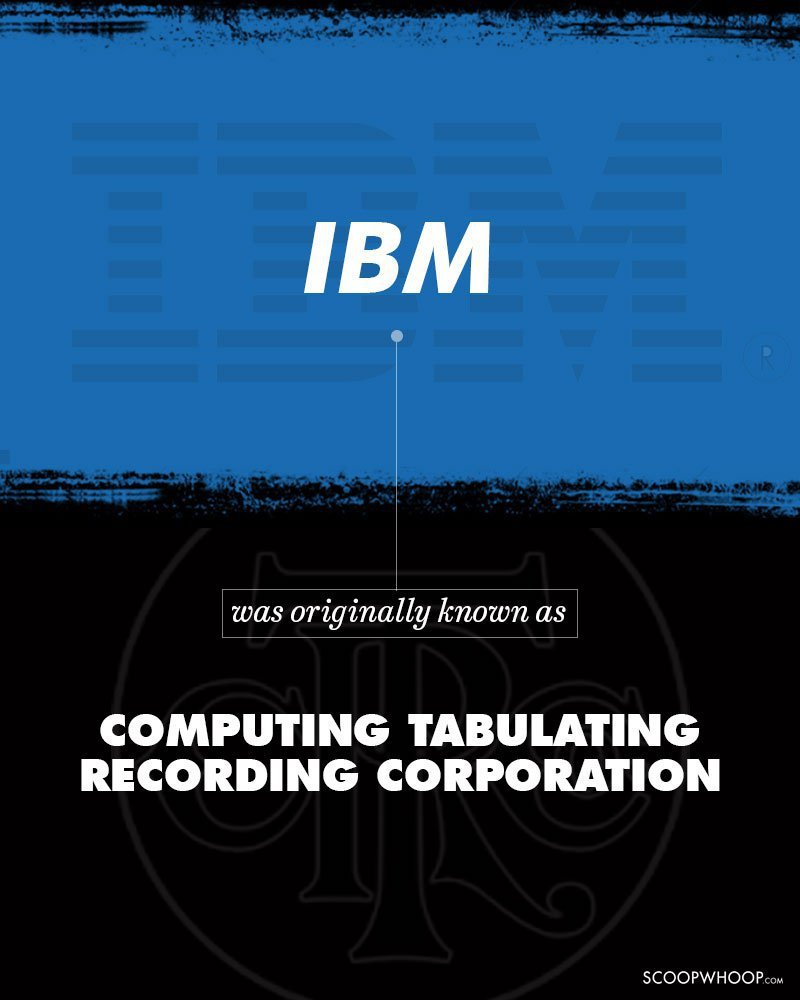 Design credit: Palki Sharma