Leave the world unseen,
Never thought a ring could embody these lines by John Keats but these surreal rings are truly like poetry in the form of jewelry. Jewelry is worn for the exquisite craftsmanship they display but these rings, believe me when I say this, are exquisite craftsmanship at its best.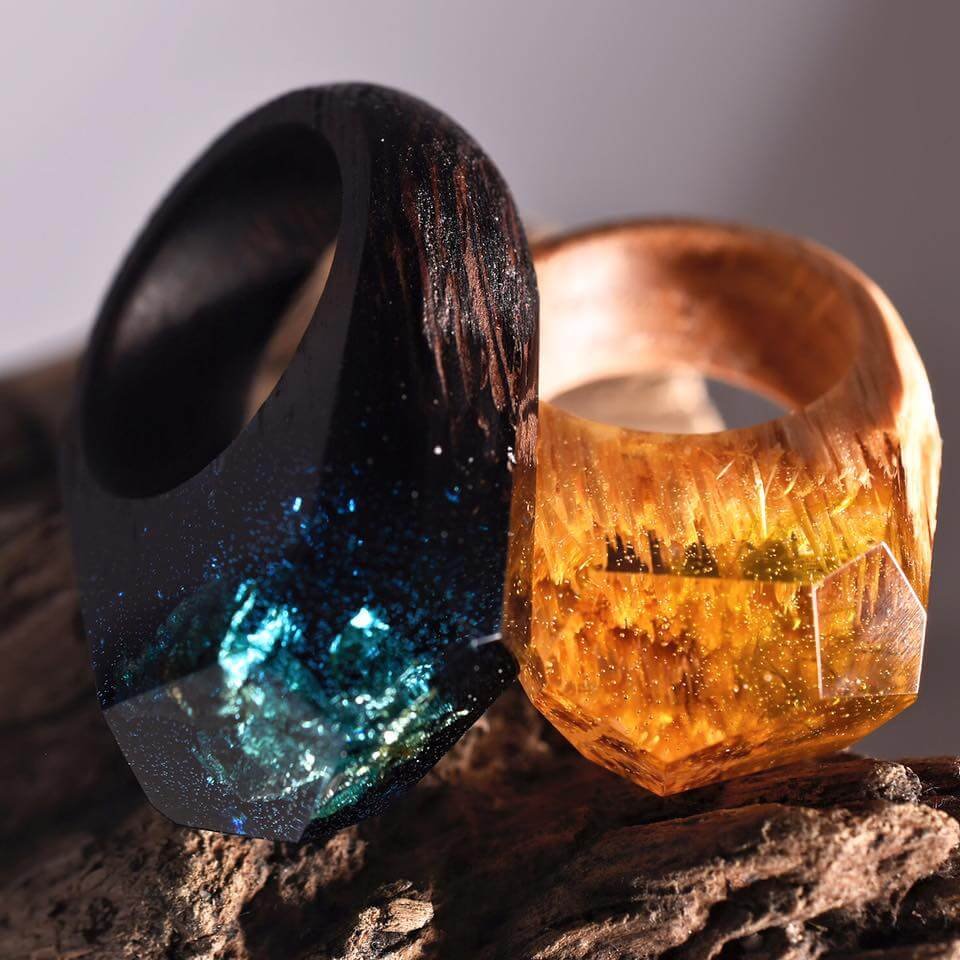 Told ya.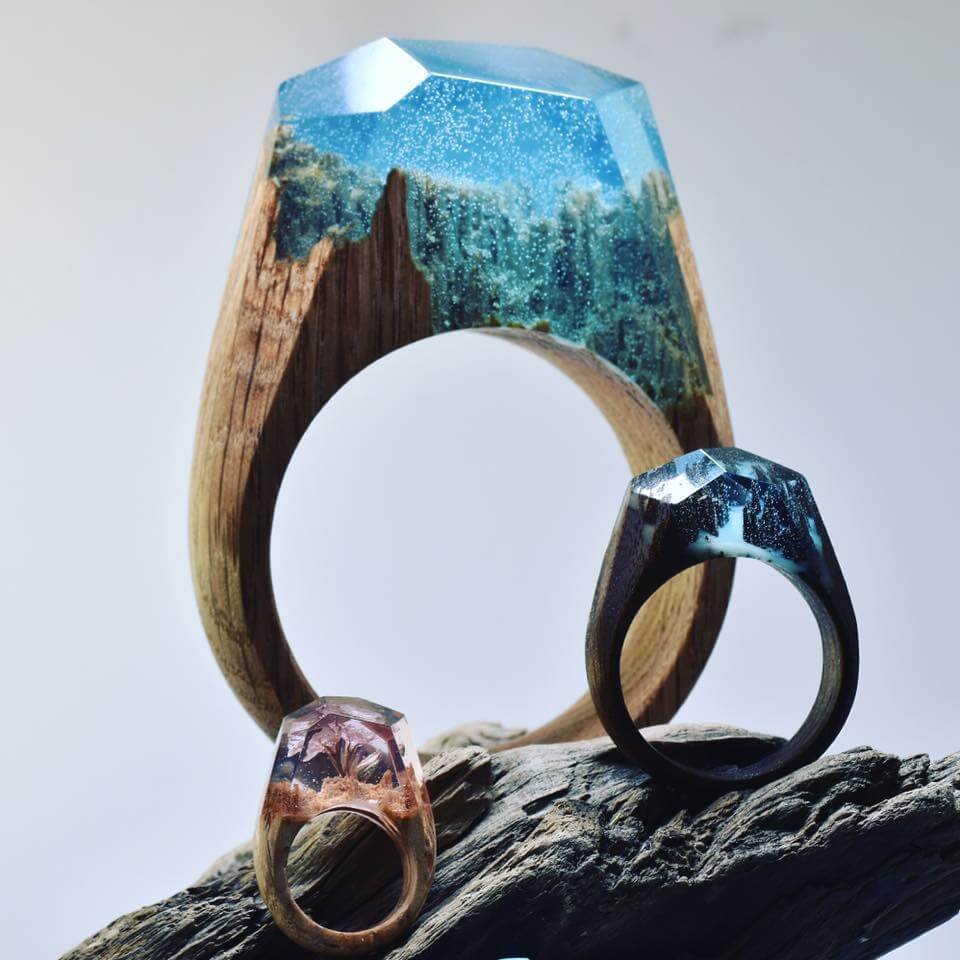 Move over diamonds and emeralds, these rings with tiny worlds in them are so stunning and personal that many are preferring these to precious metal and stone. And what's more, you could even get one of these for your special self or your better half, knowing that no two rings will be alike.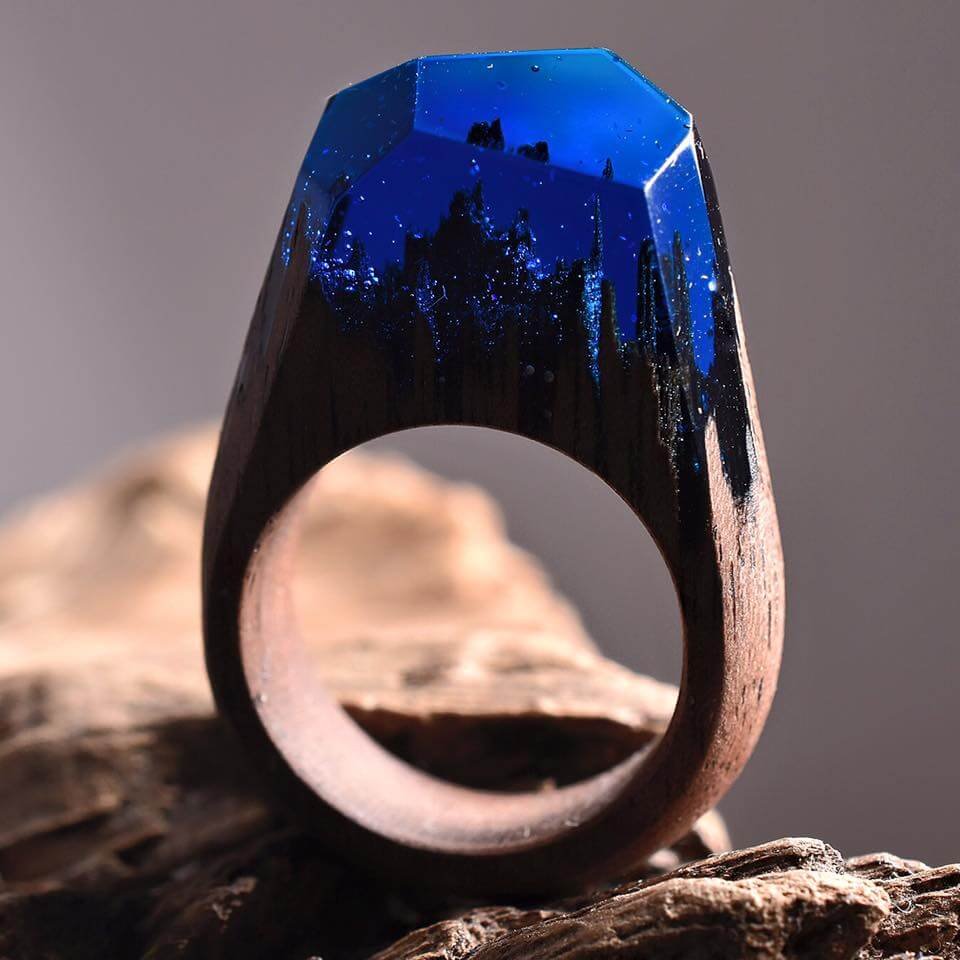 Secret Wood is a Canadian company that create these stunners. They operate in Vancouver and make these rings out of fresh wood and jewelry resin. The rings are handmade and each ring is carefully crafted and so the artist can't create another ring similar to the previous one.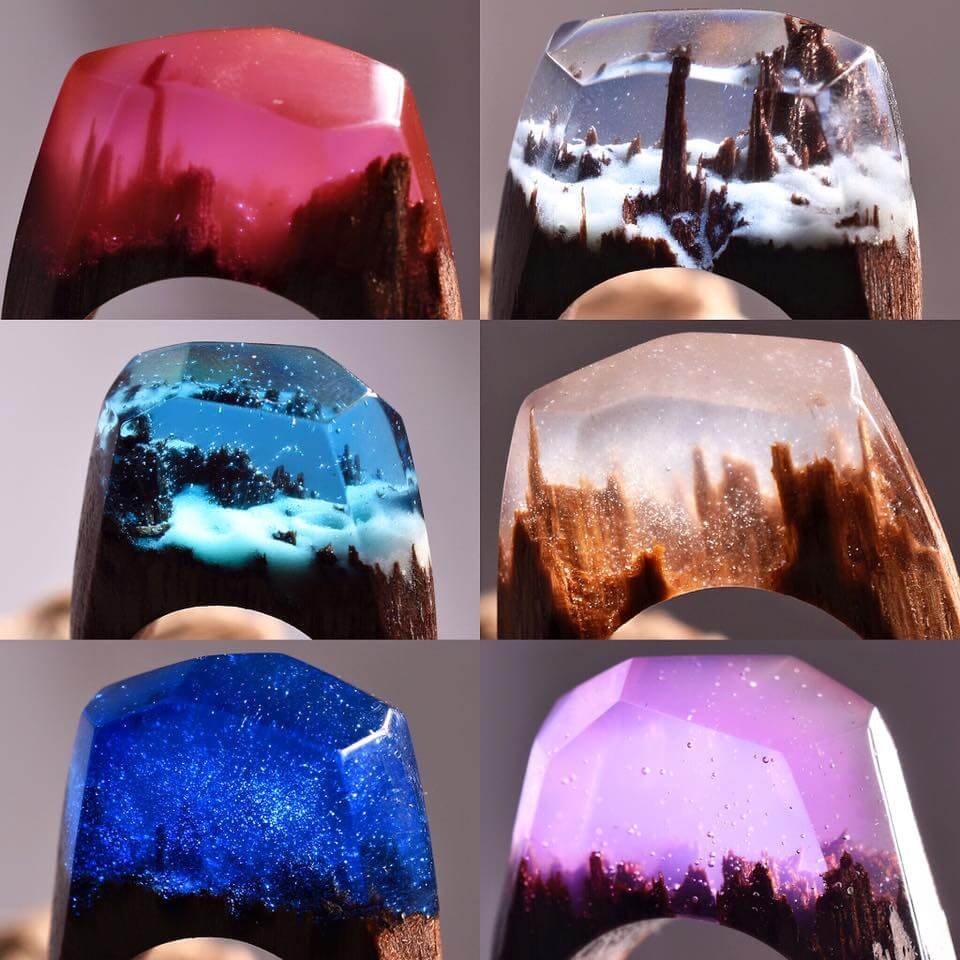 And they create beautiful worlds which you can carry with you, wherever you go. From a snowy forest, to a windy landscape with snow swirls in the air, to the mysterious depths of a sea, they put their imagination into those rings.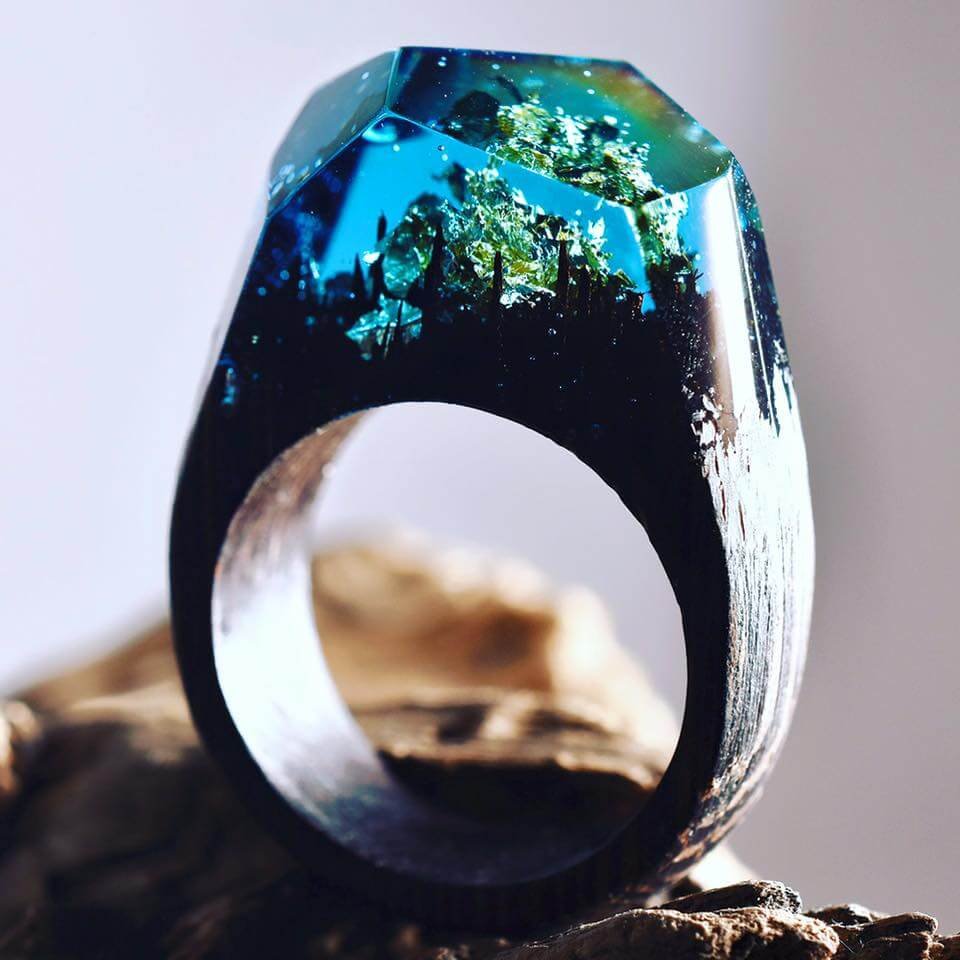 There is no dearth of inspiration for them as Roman Wood, Secret Wood co-founder, tells BuzzFeed,
British Columbia itself is an infinite source of inspiration for us. We're surrounded by turquoise lakes, snow-capped mountains, unique forests, crashing waterfalls, and of course, the majestic Pacific Ocean.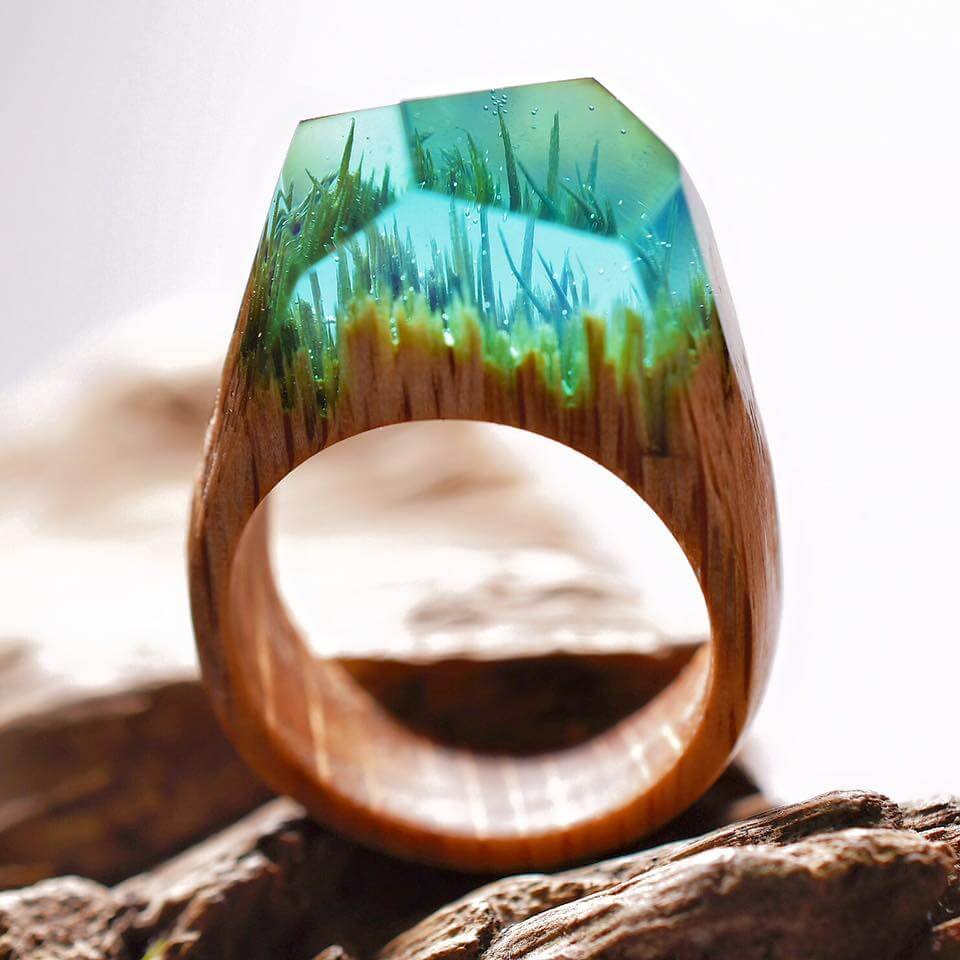 Like this one of purple midnight rain.
 Or the lost city of Atlantis.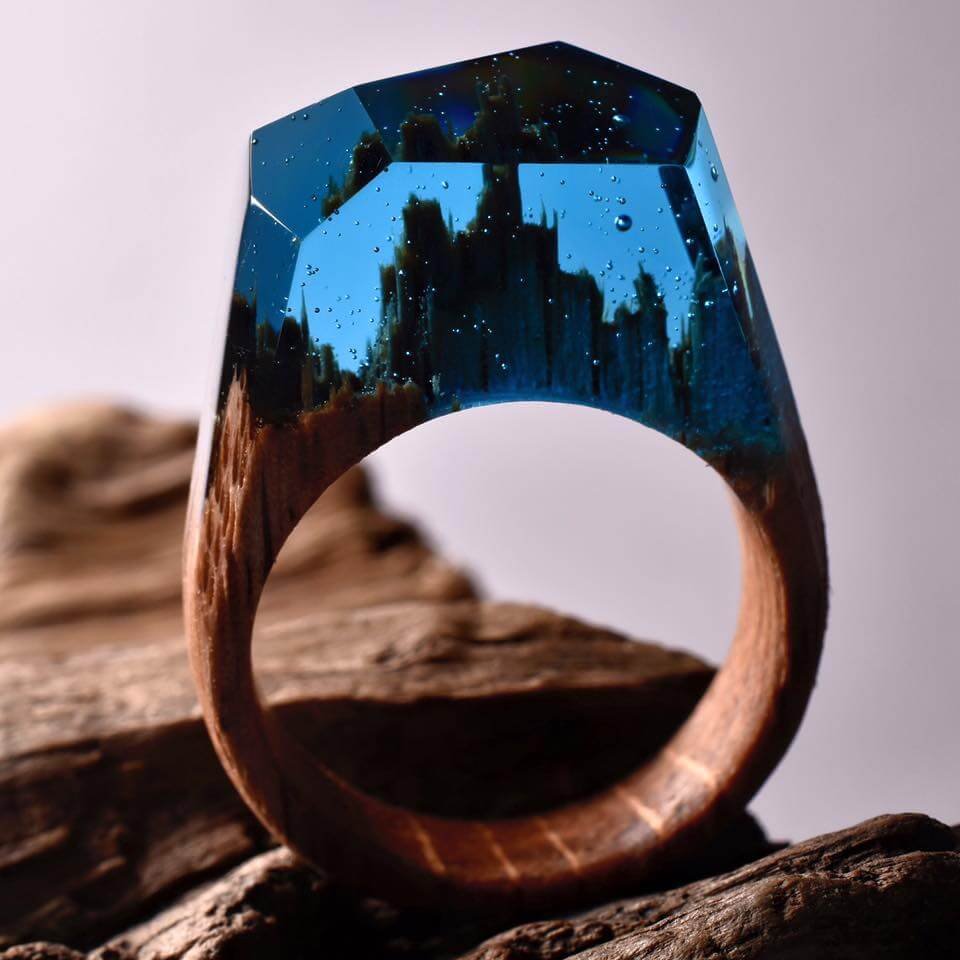 Here's one of lilac flames if you're looking for something fiery.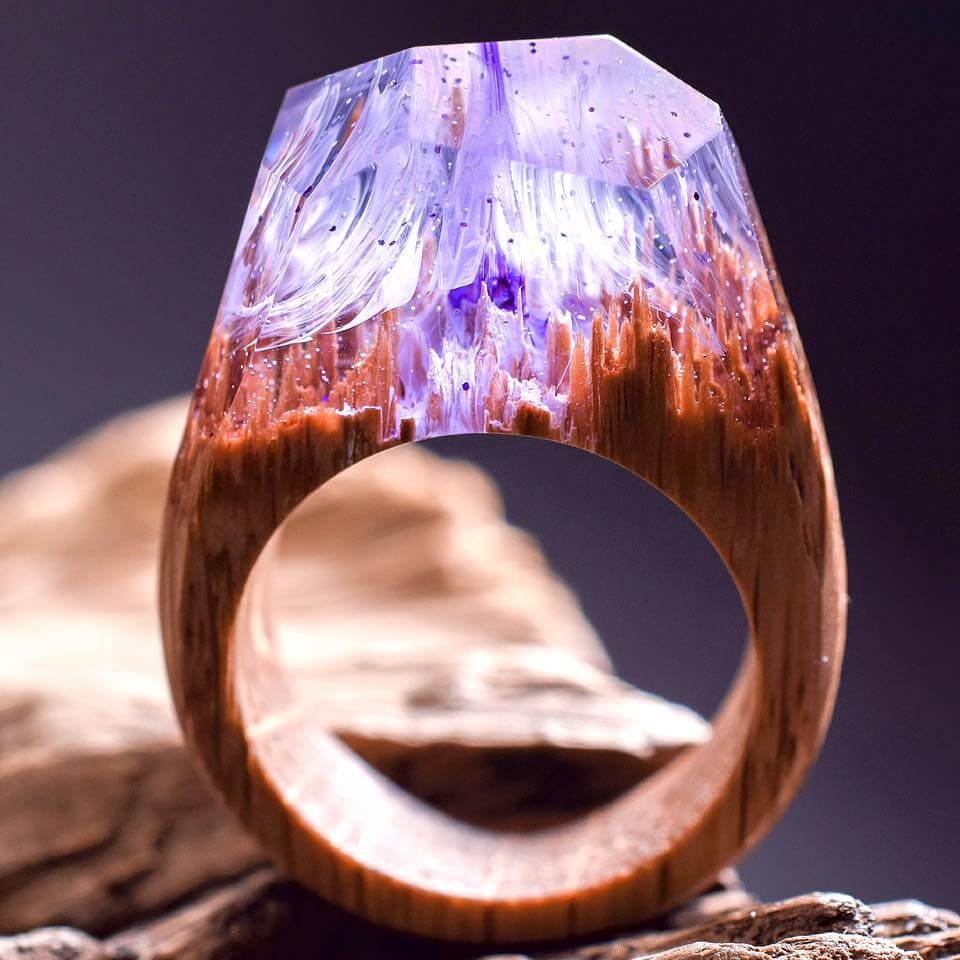 Or the secluded forest of Sheoak in Australia where colours swirl up, looking to escape.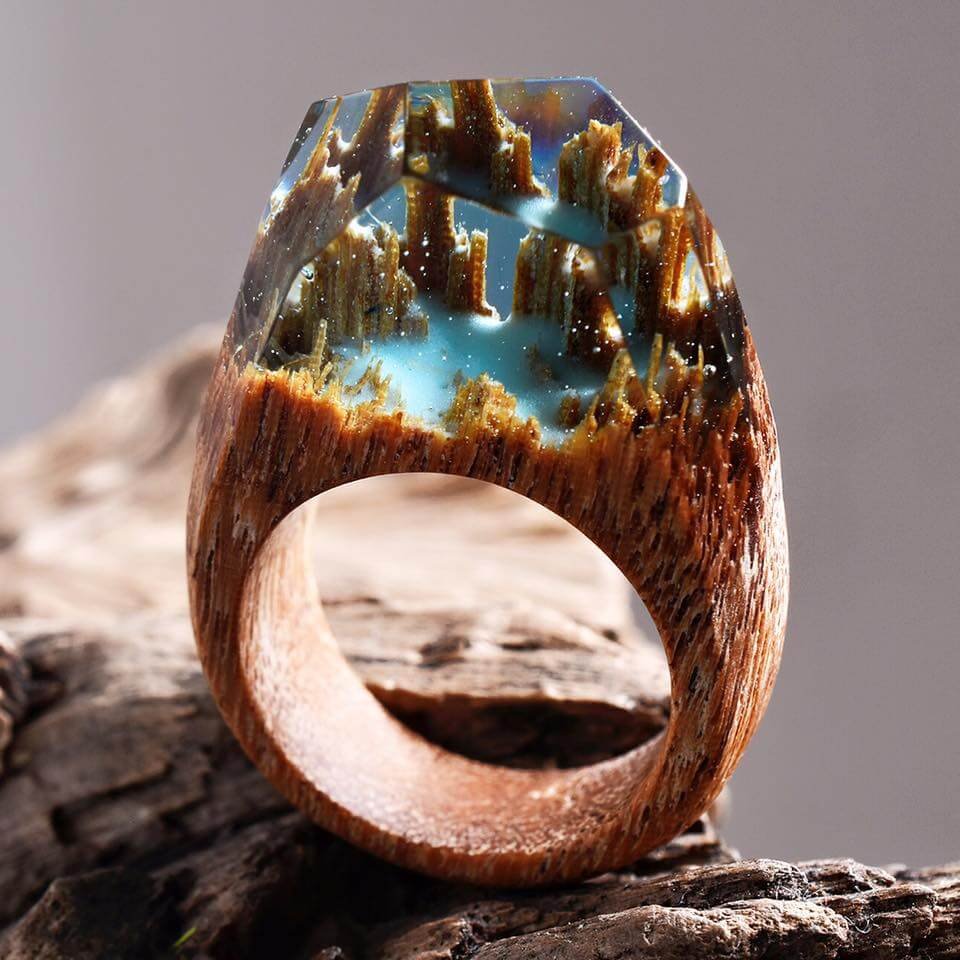 Finally, when the wind picks up the snow and and mingles with the light. Yes, they can create wind too.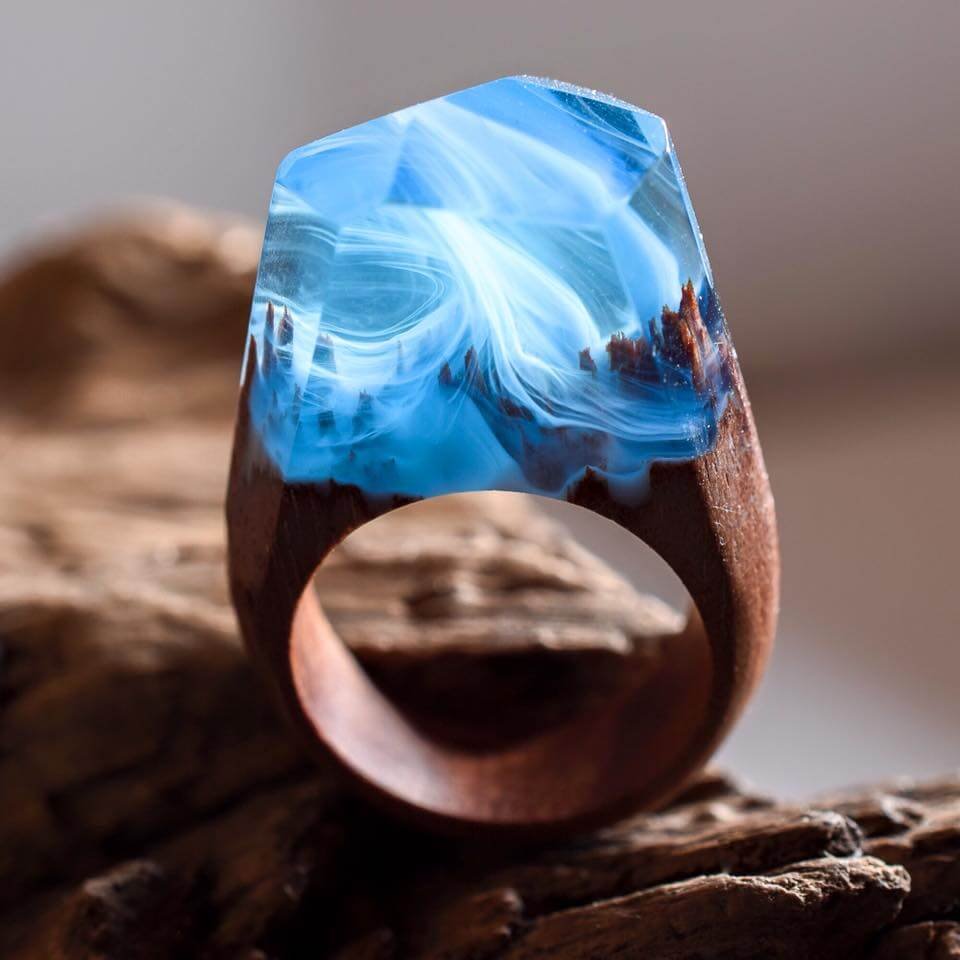 They can even put in fresh flowers in the ring if you prefer floral.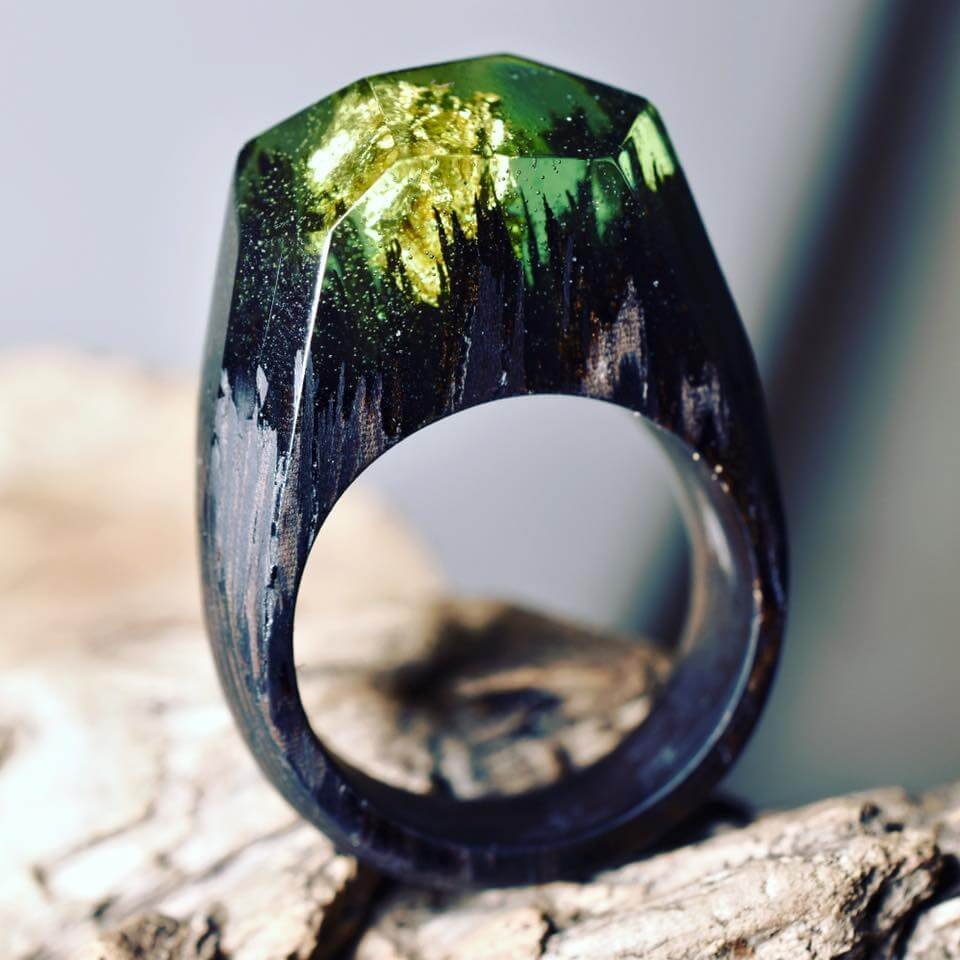 A desolate, submerged world with snowflakes falling.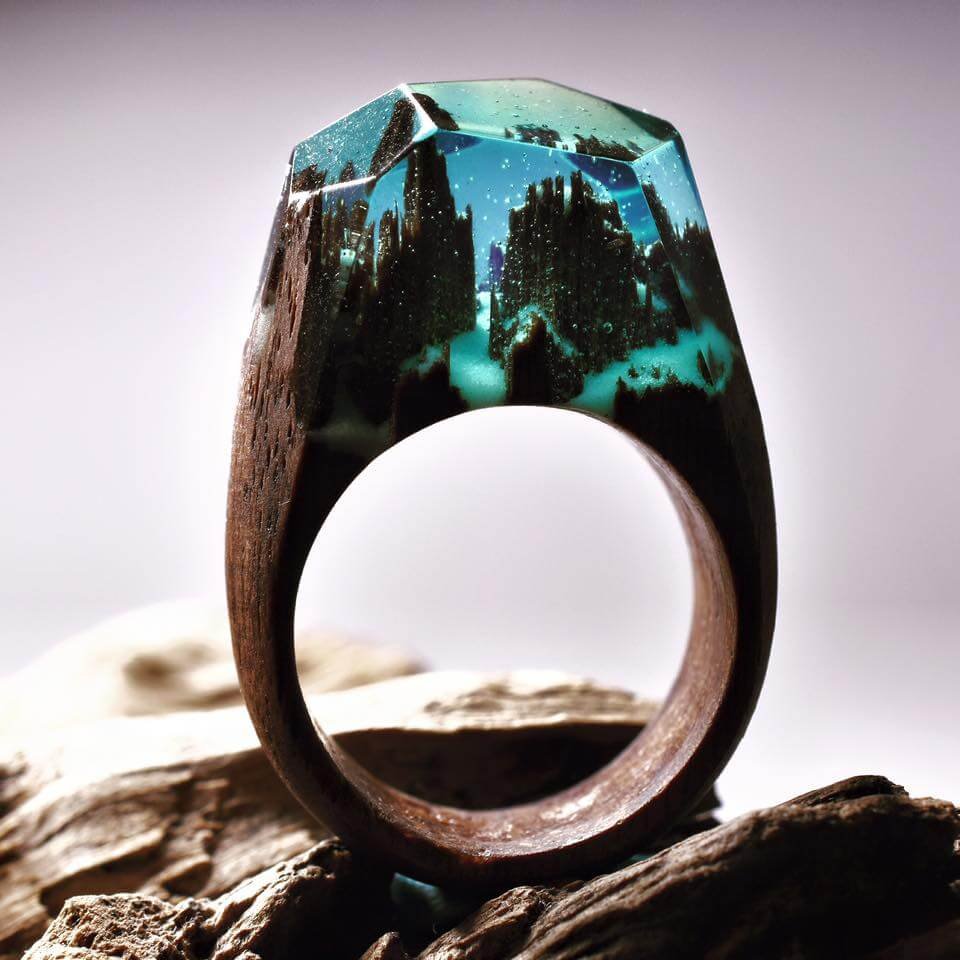 When light hits the ring, it lights it up in the most dazzling ways. It glows in the darkness and looks different each time light passes through it from different angles.