Apart from the very primal reason to cover your body, clothes have a new meaning now. They have the power to actually alter the way you look, your personality and so much more. And a dress that is tailor made for your body type can change a lot about the way you look. From accentuating the right parts of your body to making your body feel comfortable in itself, a perfect dress can make your Cinderella moment happen, even without a knight in shining armour.
So before you go all out, and buy something you'll never want to wear, or something that makes you look unlike your natural self, here's a comprehensive guide to the many type of dresses out there and what would probably flatter your body type: 
1. Skater
A full circle skirt that skims over the hips and thighs with a fitted top, skater dresses can make your legs look super fine.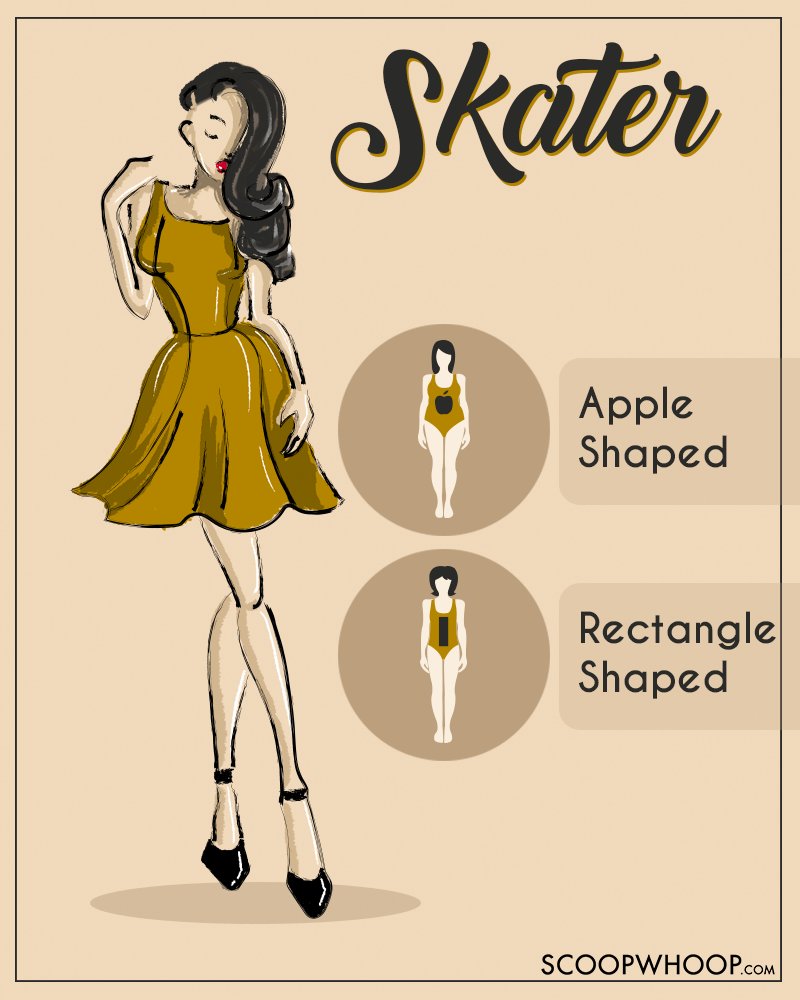 2. Peplum
A pretty ruffle attached to the waistline is all you need to flatter that gorgeous body you're the proud possessor of.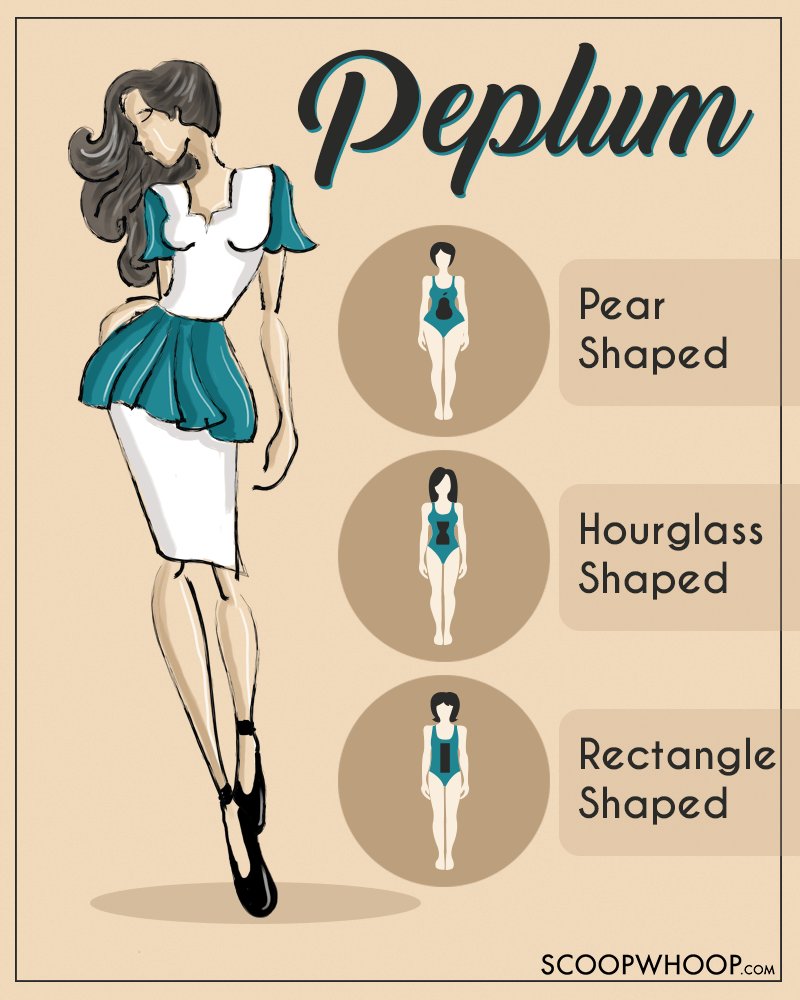 3. Sheath
A sheath dress is usually simple and unadorned. It hugs your body and unlike cocktail dresses, almost always falls below the knee.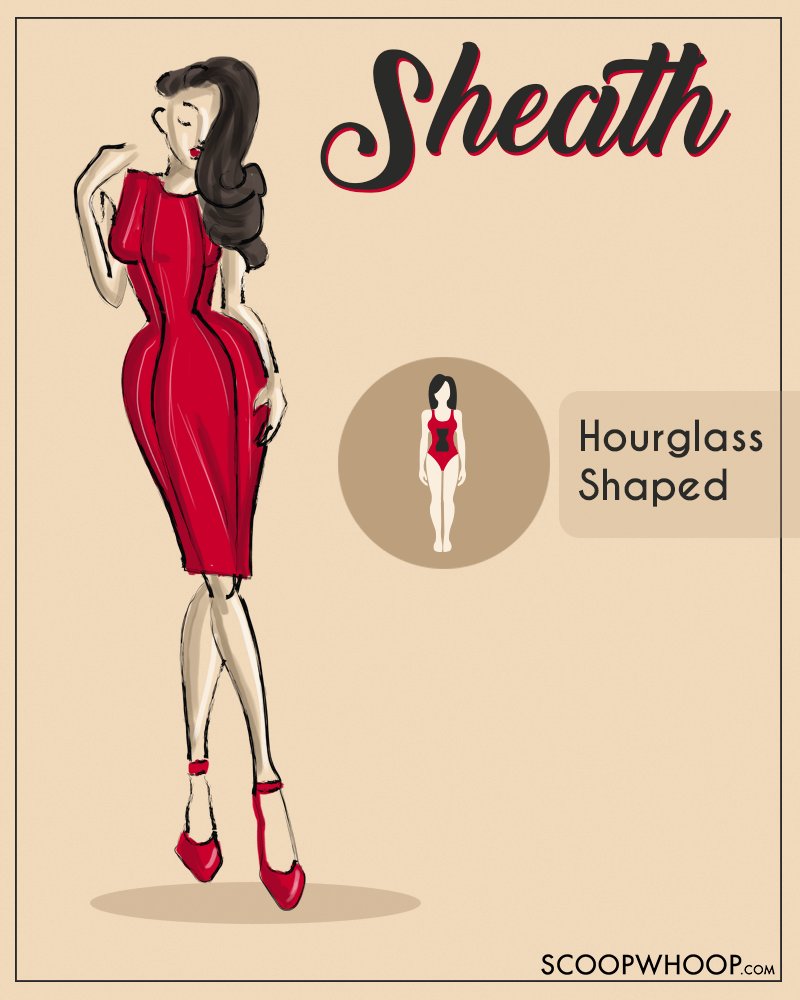 4. Shift
One of the most comfortable styles out there, shift dresses have an ill-defined waistline and can flatter pretty much any body type.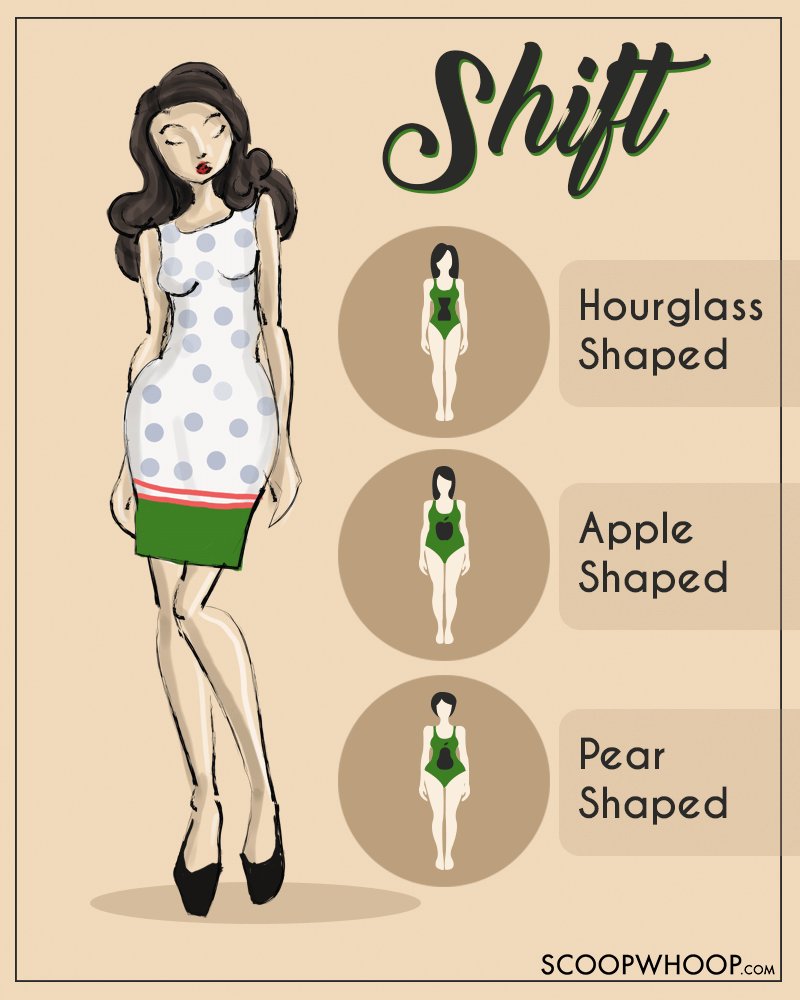 5. Blouson
Much like the name suggests, a blouson has a partition on the waist that makes the top of the dress look like a blouse. The lower part, that of the skirt, is flowy and usually of a close fit.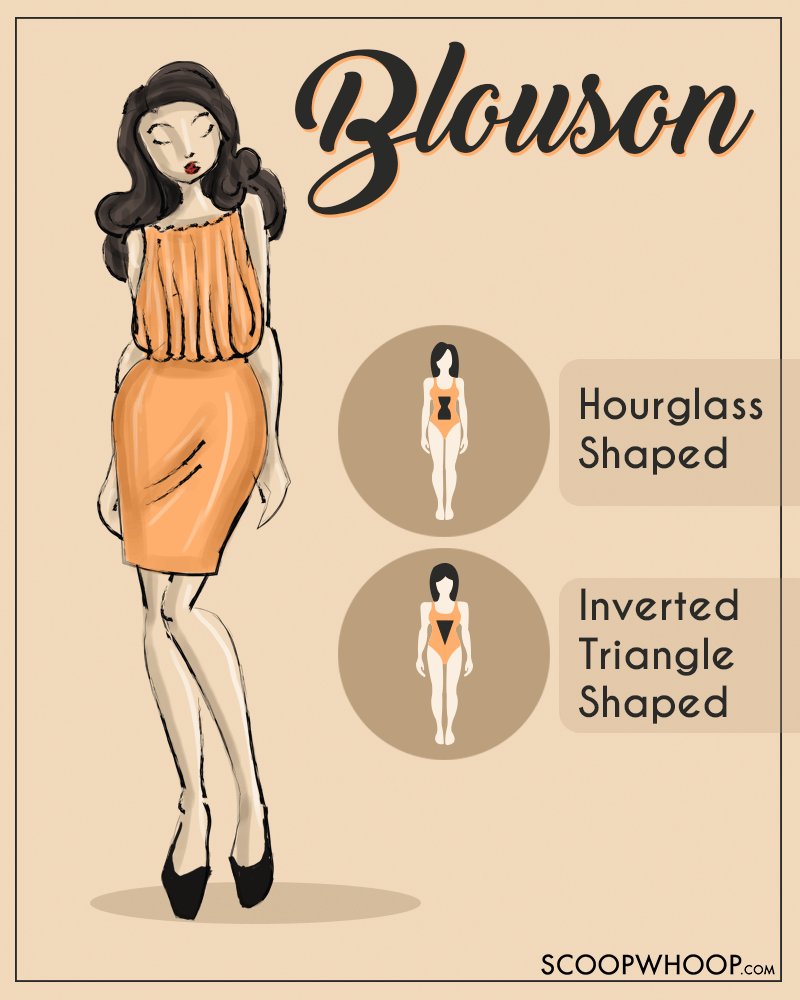 6. Asymmetric
Any dress with an asymmetric hemline comes under this category. With a high-low hem, these dresses can be worn by anyone and everyone. Just make sure yours fits you perfectly.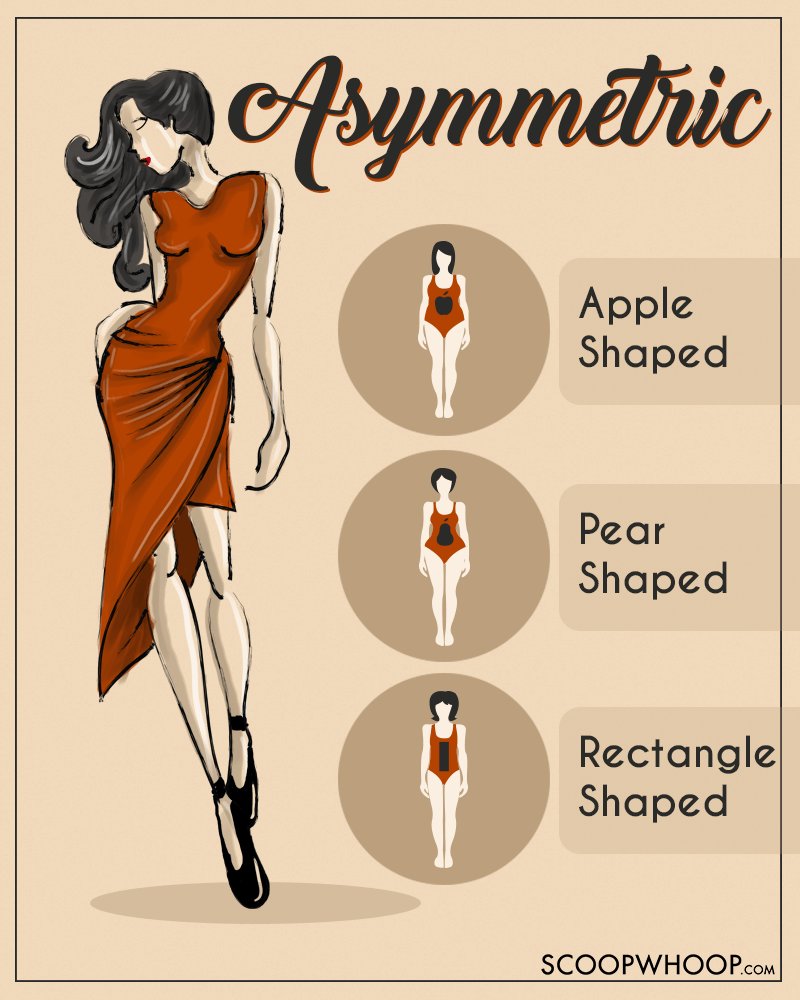 7. Bandage
Tight-fitting piece of cloth, this dress is made to look like it's been wrapped around countless times to cover your body. It usually runs criss-cross and is ideal for those who like to flaunt their curves.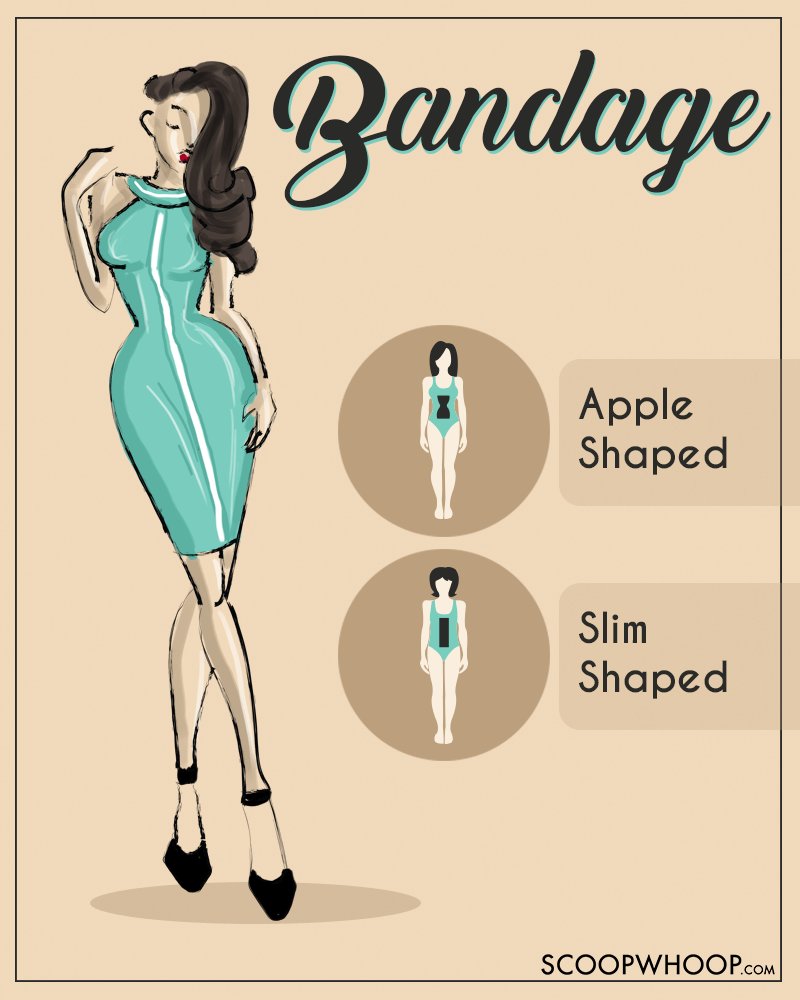 8. A-line
A dress that's narrower on the top and flares to the bottom, just like the letter A. If you like them, wear them, but be careful about how the waistline clinches.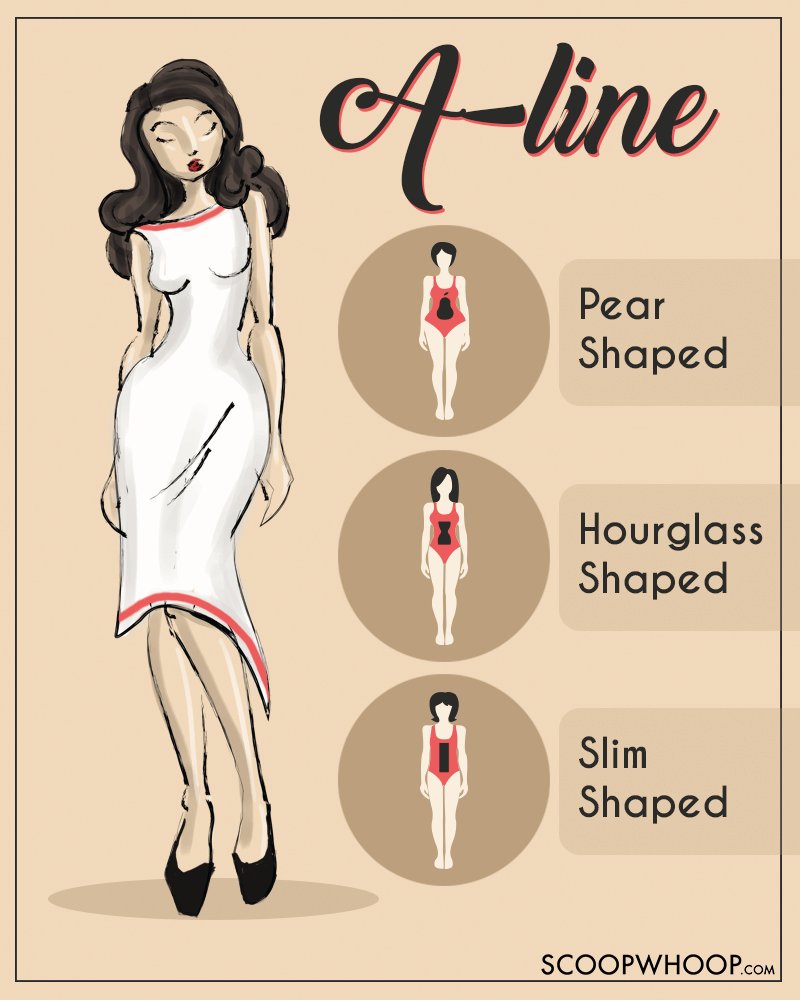 9. Pinafore
Popularly known as dungarees as well, these are definitely making a comeback. Earlier dungarees were just denims attached with a bib but now with its comeback, the denim pants are slowly getting replaced with skirts.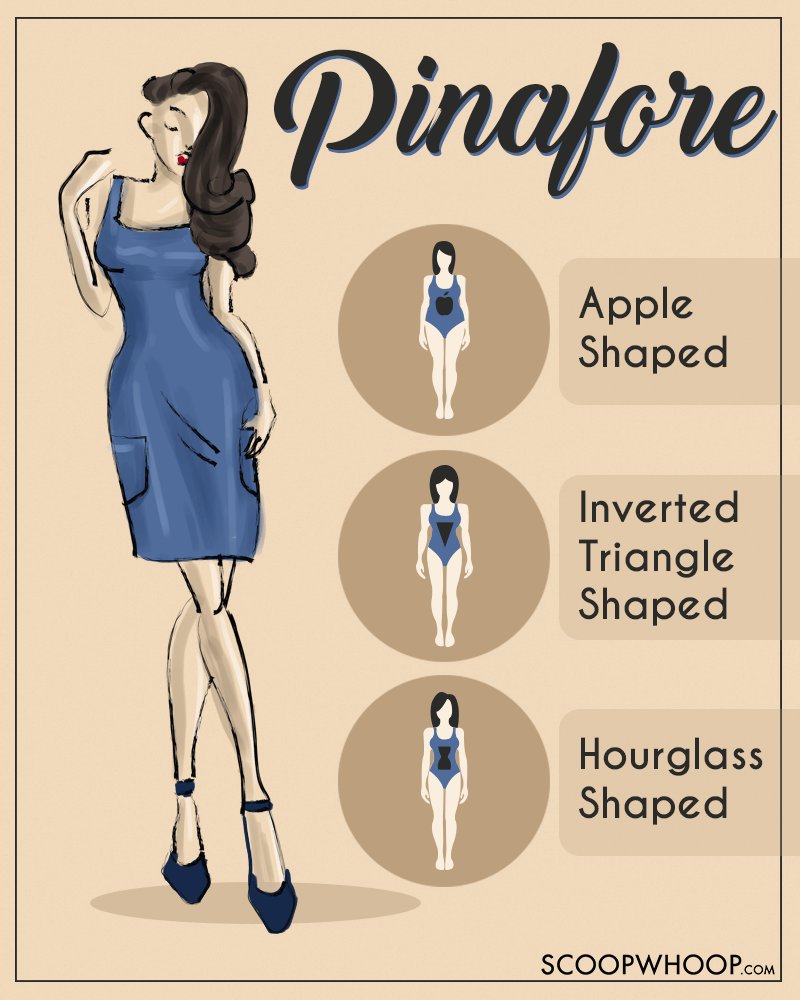 10. Cape
A beautiful off-shoulder dress with sleeves that look like a cape to give you the complete wonder-woman feels. The cape is attached to your dress and falls over your arms in a beautiful cascade, making you look slimmer.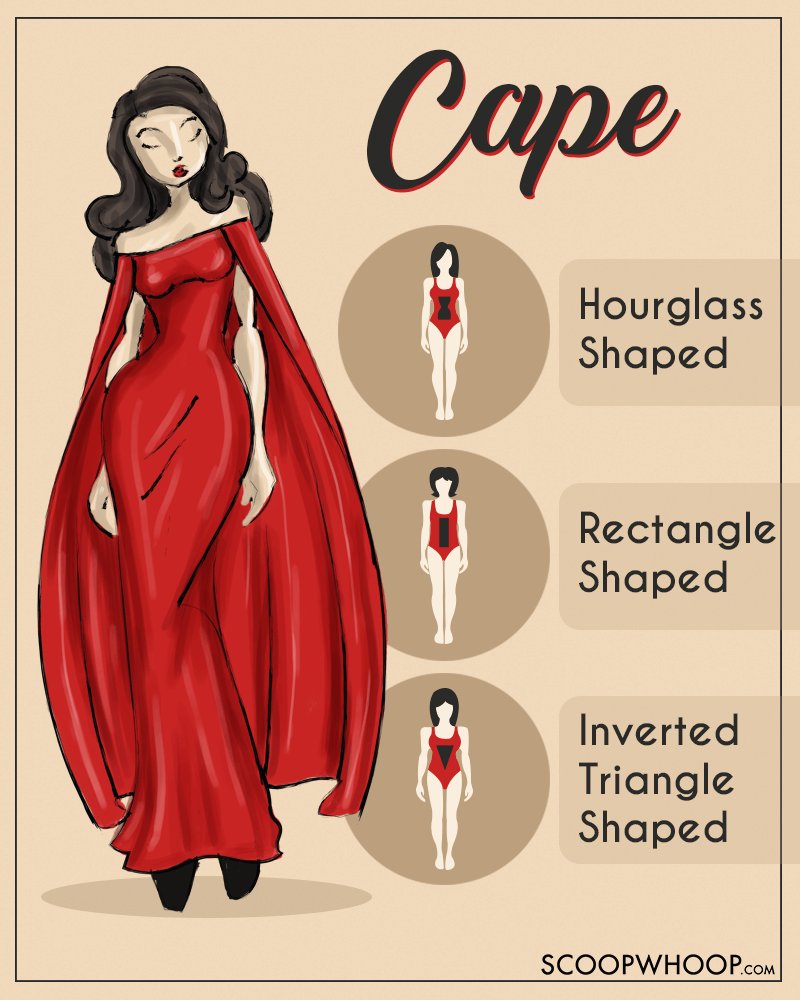 11. Tulle
Very similar to a ballet tutu skirt, the lower part of a tulle dress is made of layers of net, giving your lower body a certain girth. Tulle dresses are magical owing to the light, billowy net.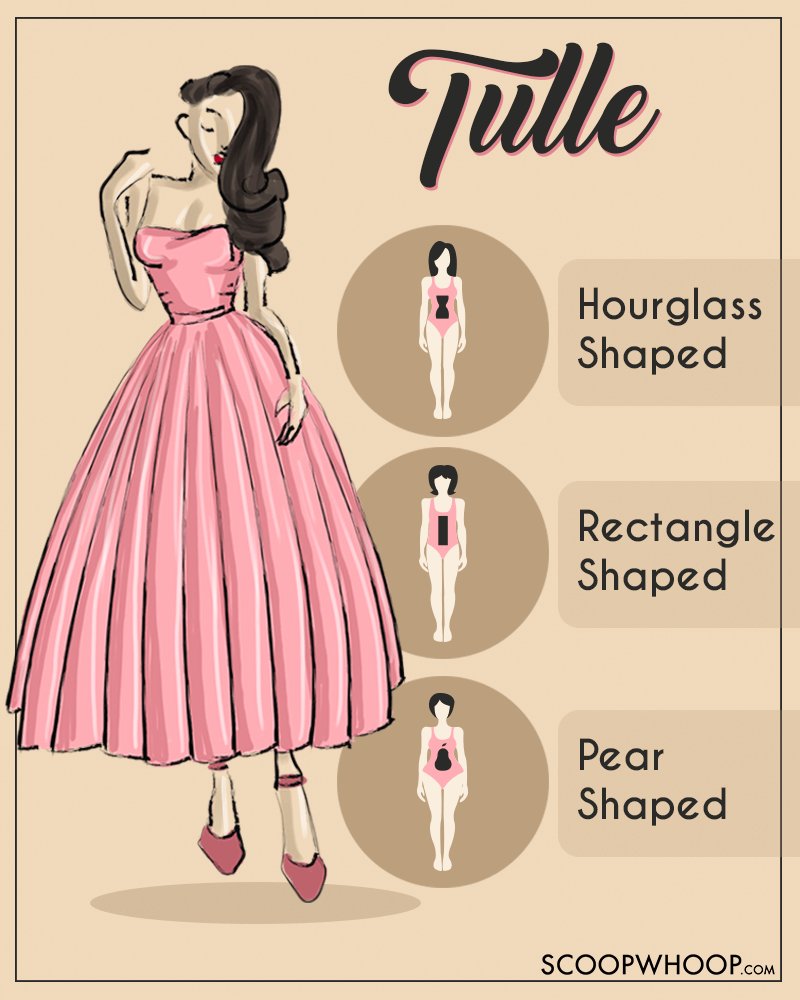 12. Wrap
The most comfortable dress type, wrap dresses are perfect for every occasion. All you have to do is wrap it around your body, and you're ready to go.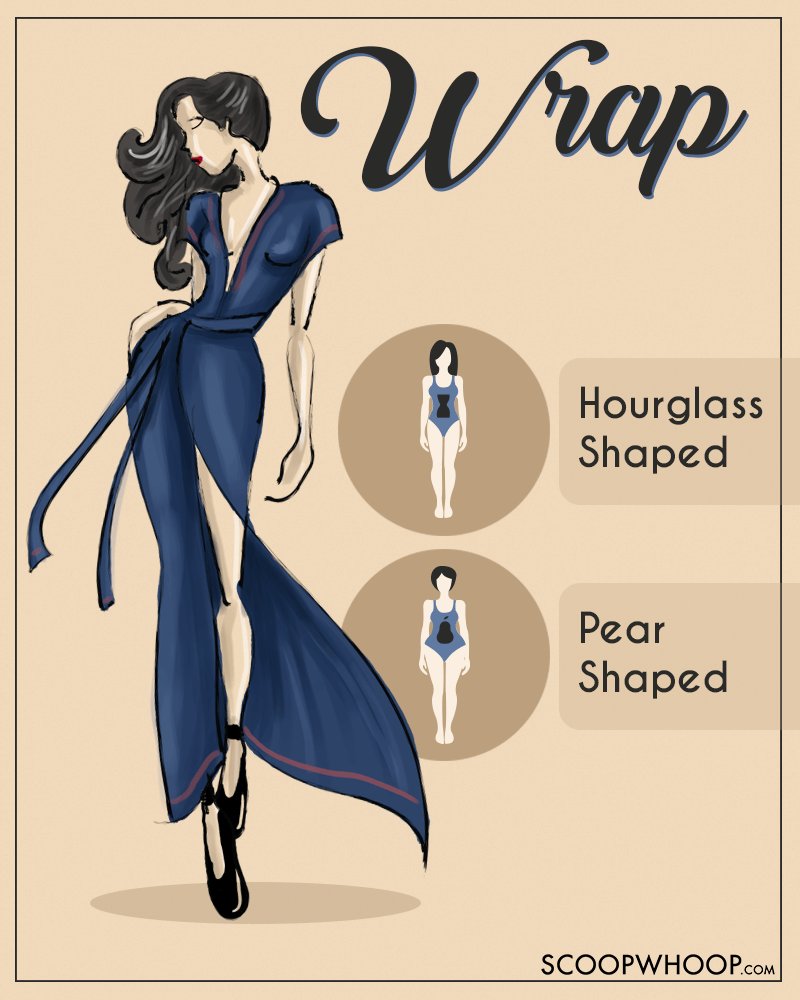 We hope you've found your fit. But if you like to wear them all, go ahead nonetheless !
Design credits:  Aakansha Pushp and Puneet Gaur