Doesn't matter if you, want one or not, but in every walk of life, you find one.
One harami dost. 
That's the one you love to hate and hate to love at the same time. The nuisance who always gets you in trouble, but you can't live without them either. Somehow they ALWAYS screw your happiness. How? Let me explain. When you say something, they always hear something else. That's how they're wired.
To solve the formula of how a harami dost's brain works, we hired some scientists and built a software called Harami Dost Translates. It works like Google Translate and it tells you what you friend actually hears when you say something. it's still in the initial phase, and we've got a funding of around 95 rupees and a Maggi.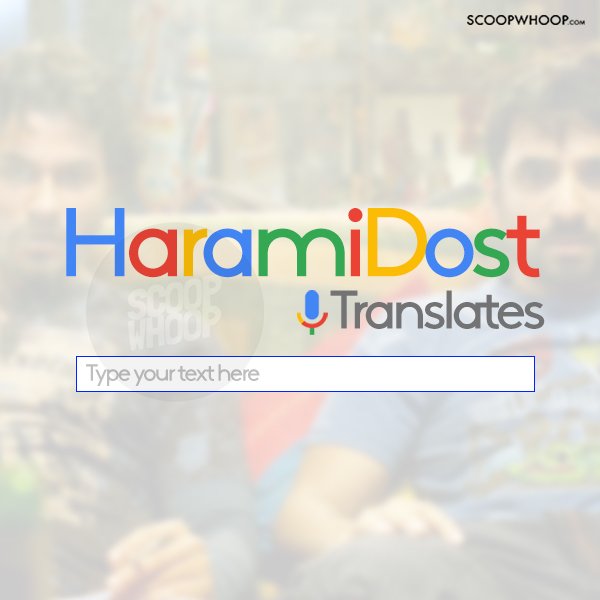 Here are some results, see for yourself.
Harami BFFs don't understand the concept of T-shirt waapsi.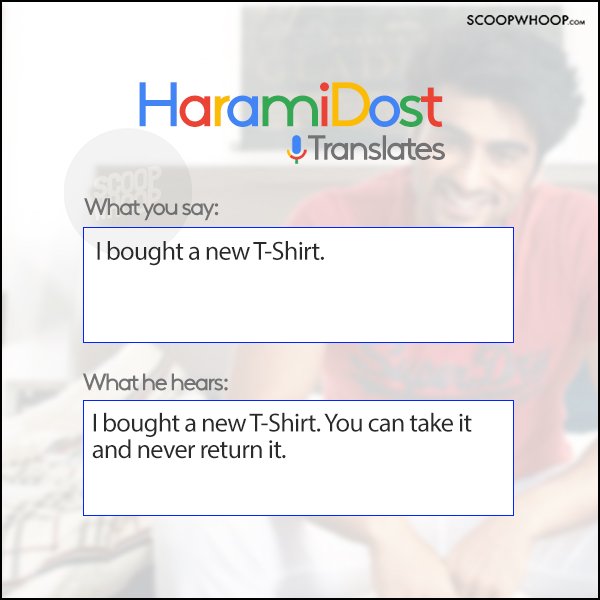 Sometimes they're sweet. They make coffee for you before going to sleep, so you can stay up and do their work.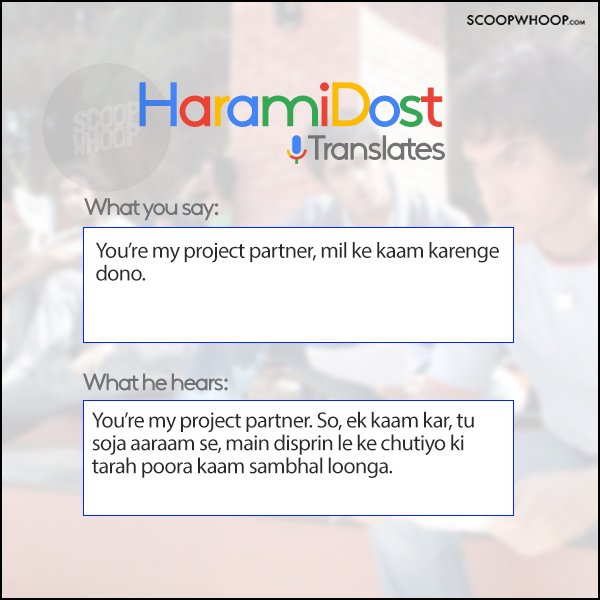 Your parents love your harami BFF because they don't know his/her asliyat.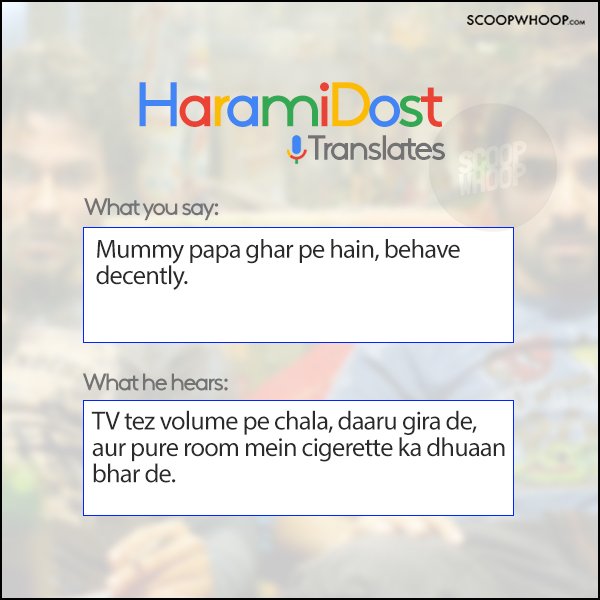 Never let your friend talk to your mom, I repeat, NEVER.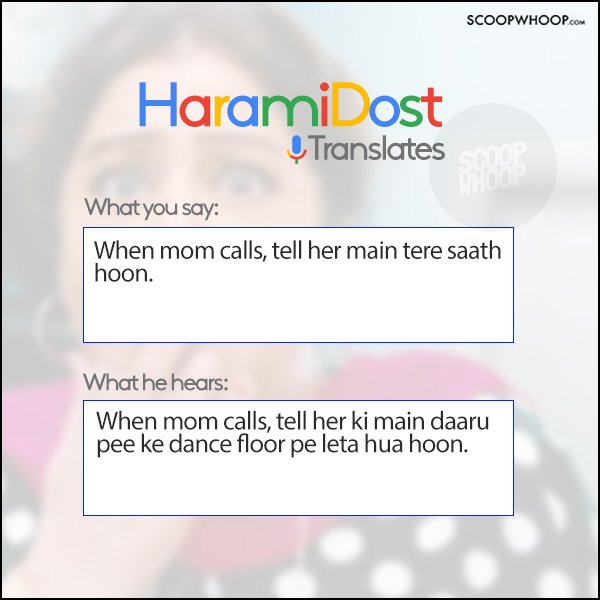 When you desperately want to share a secret with your friend, don't.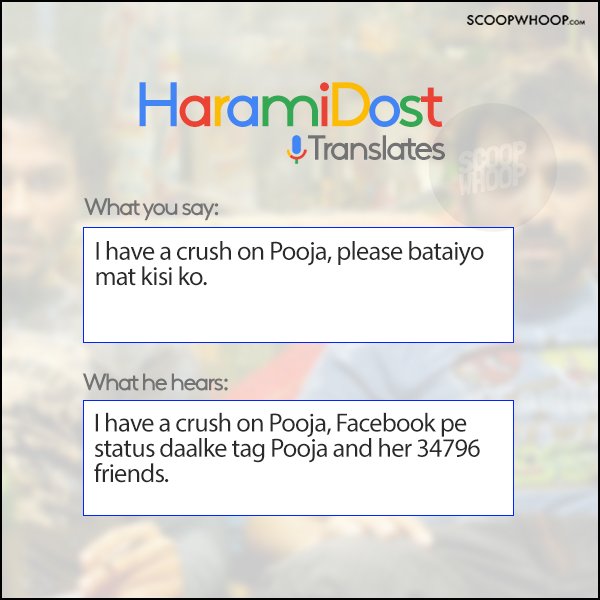 When you asshole BFF believes your food is his/her janamsidhh adhikaar.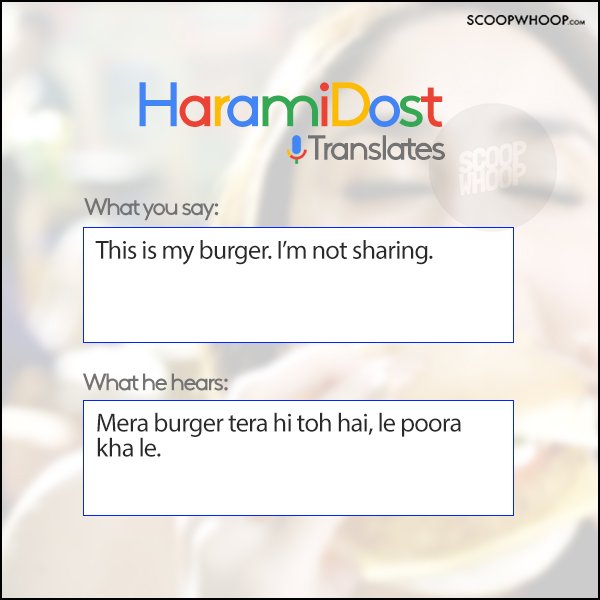 They have a talent for turning a boring day into a shitty day.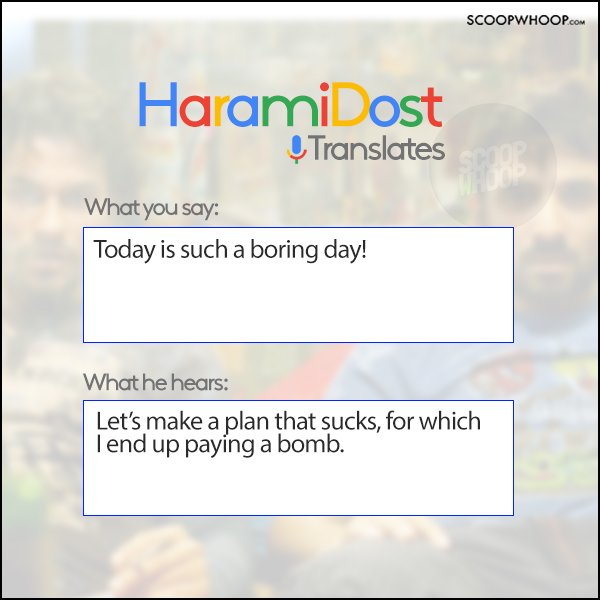 Isn't it amazing how he/she does all the heropanti and you face the music?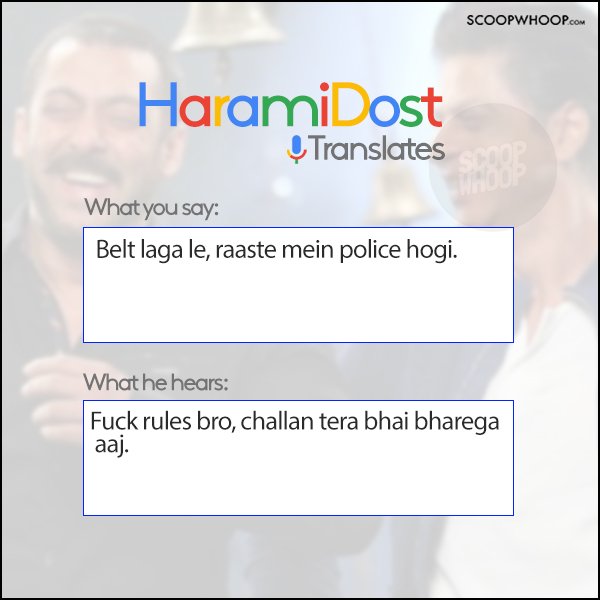 Your BFF has an all-year-round Santa Claus who looks a lot like you. Oh wait, that is you.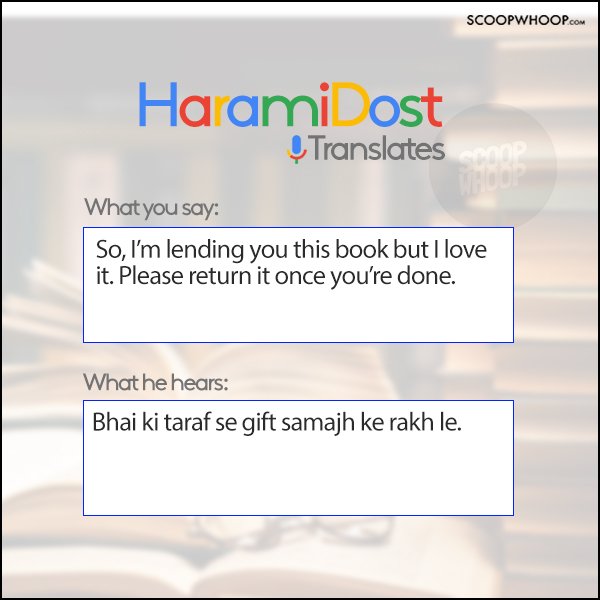 Fun question: After 764 beers, what do you become? Answer: The bill payer.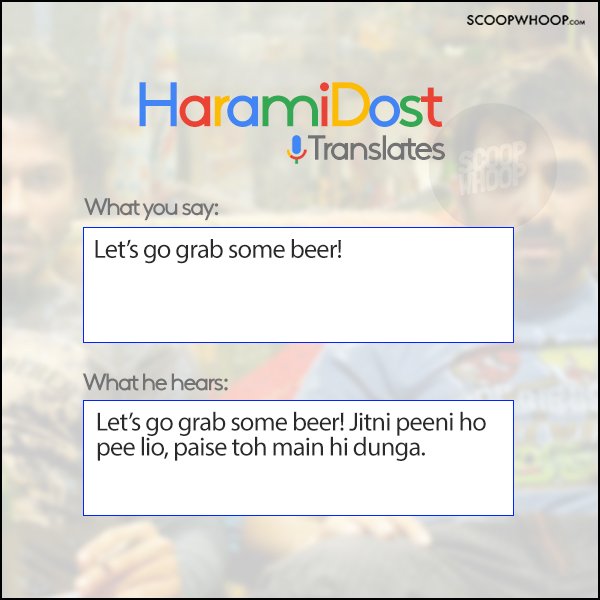 It's not like your douchebag BFF doesn't give you anything. They give you trouble.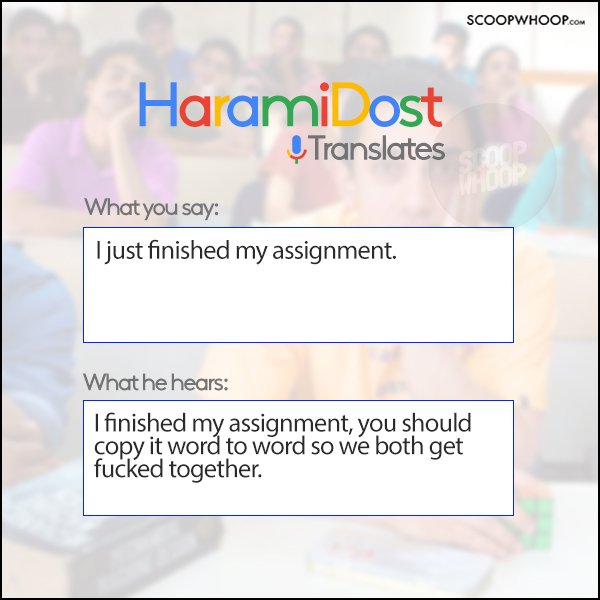 It's been 3 million years and you can't even see of the fossil of all the money you lent them.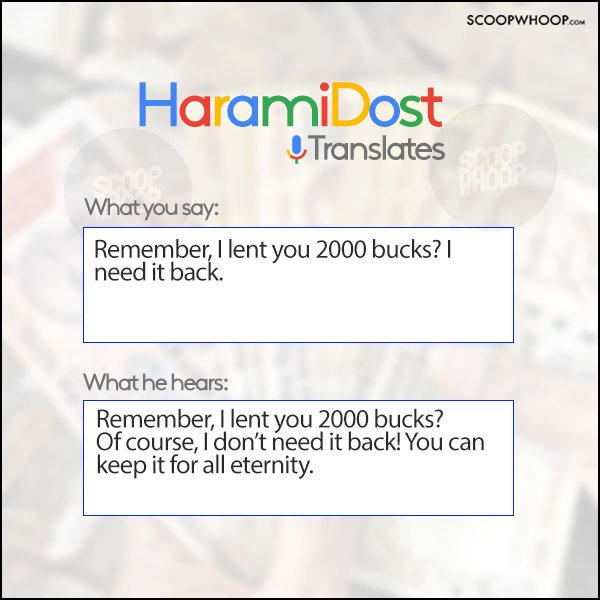 Embarrassment is their middle name.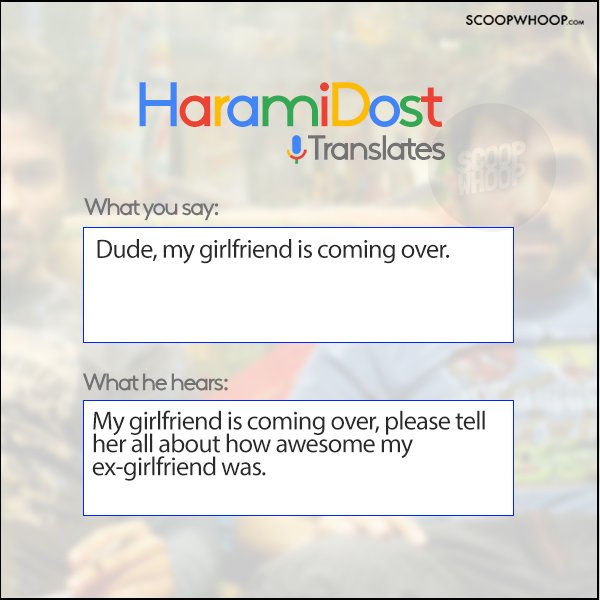 PS: Harami dost, if you're reading this, saale sudhar jaa.
Find more vella stuff by me here.