Certain facts stare you blatantly in the eye with a sense of obviousness and simplicity, but suffer ignorance or at least the appreciation of their grandeur. You might know all of these facts and little nuances but probably never paid enough attention to them and took them for granted. Like the fact that an average human's life perhaps counts for nothing in the grander existence of the universe. So, we have 15 facts here that might seem familiar but will have you question your very existence upon closer viewing.
Here they are:
1.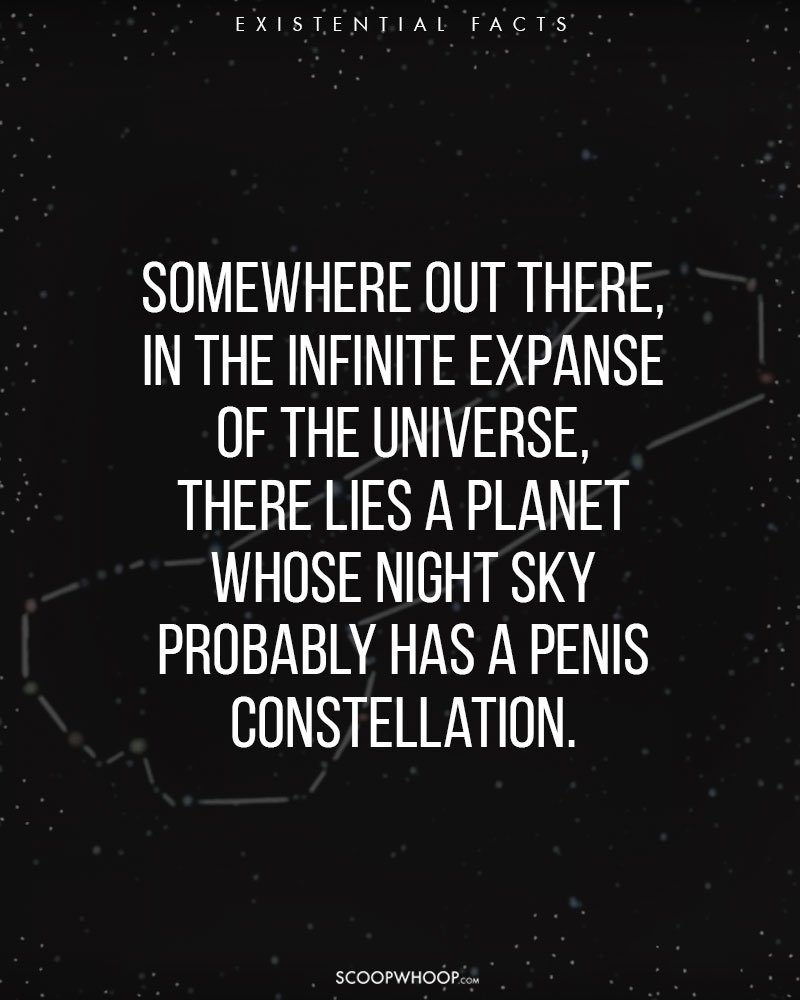 2.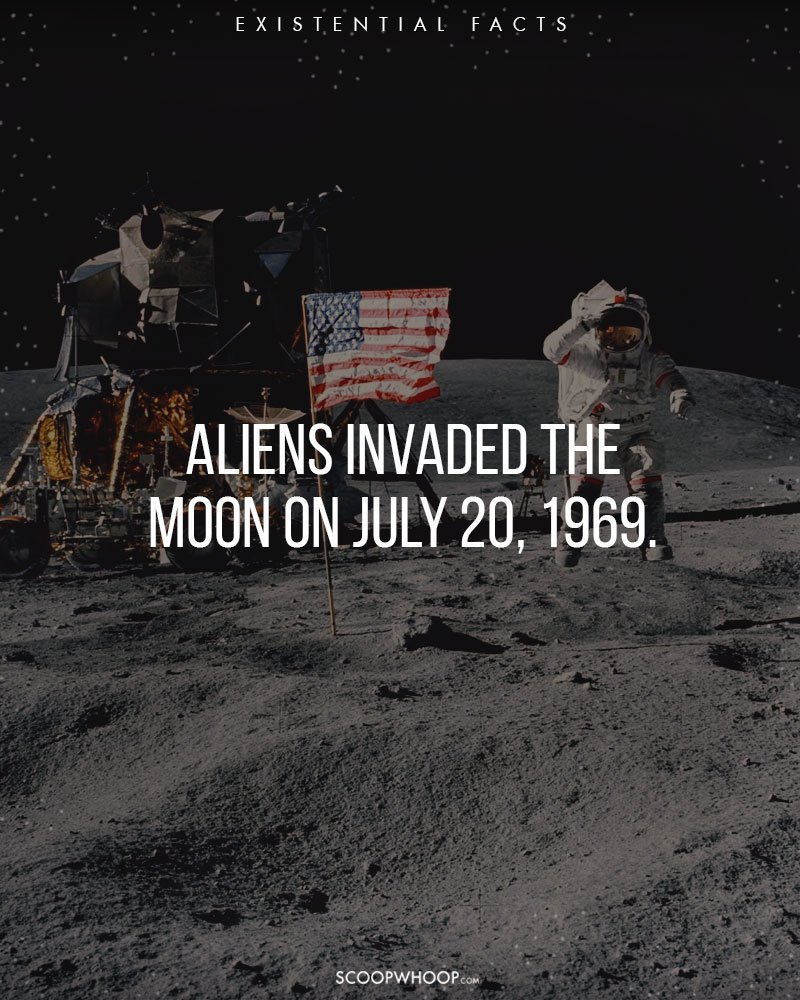 3.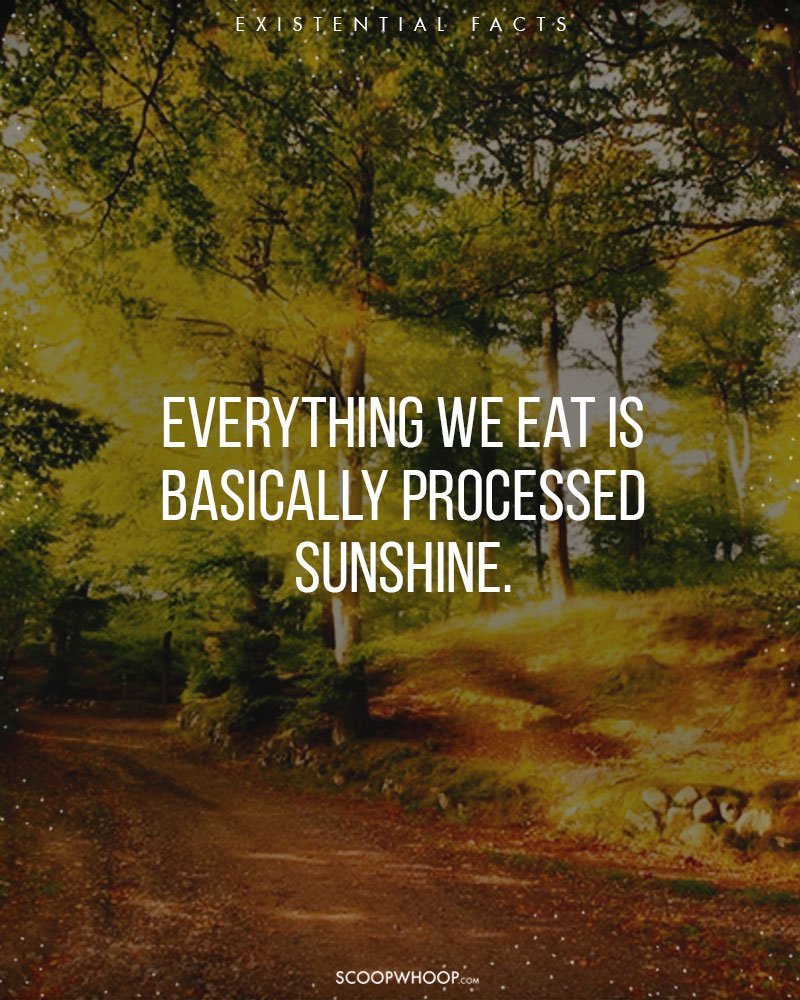 4.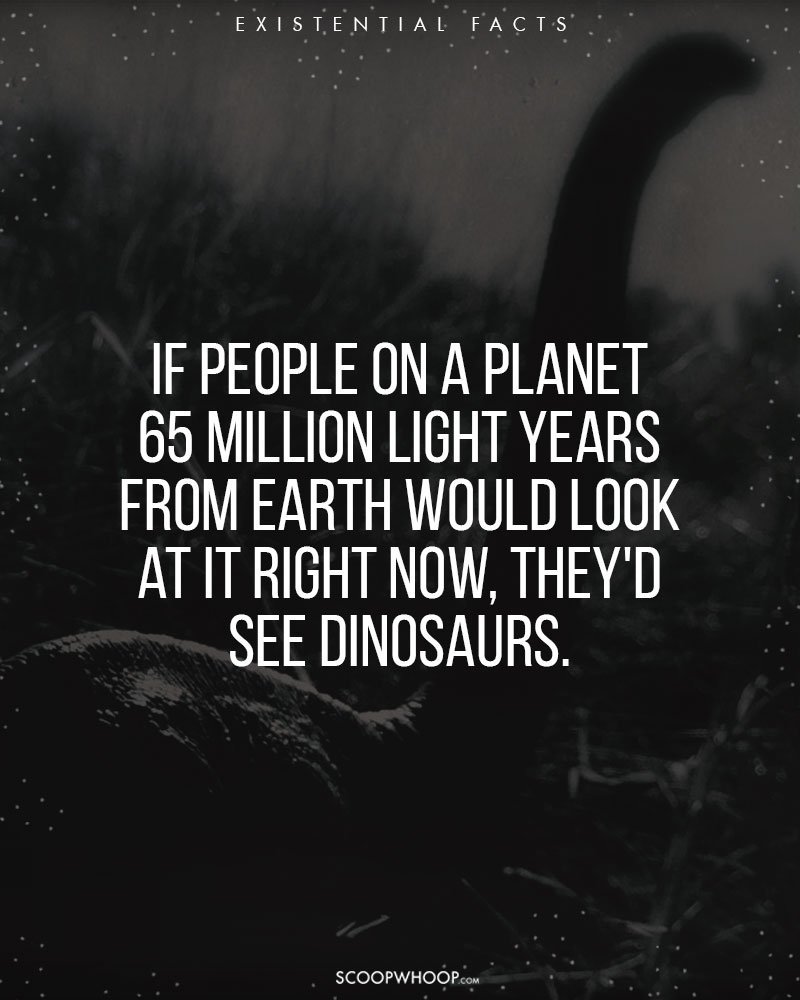 5.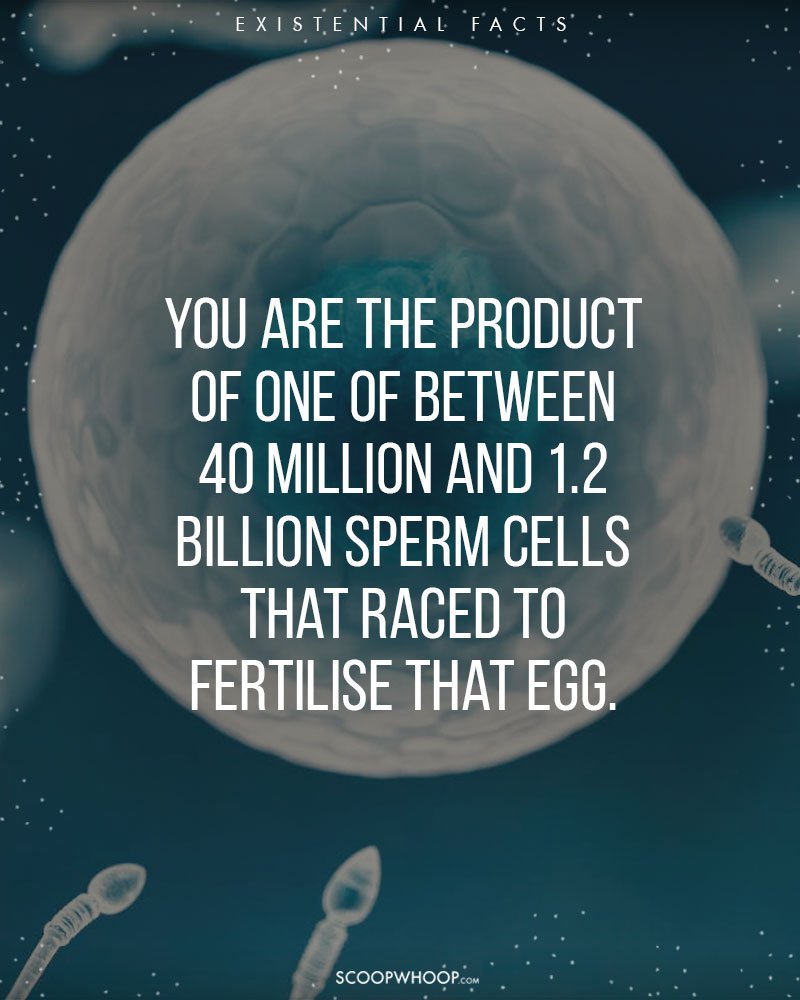 6.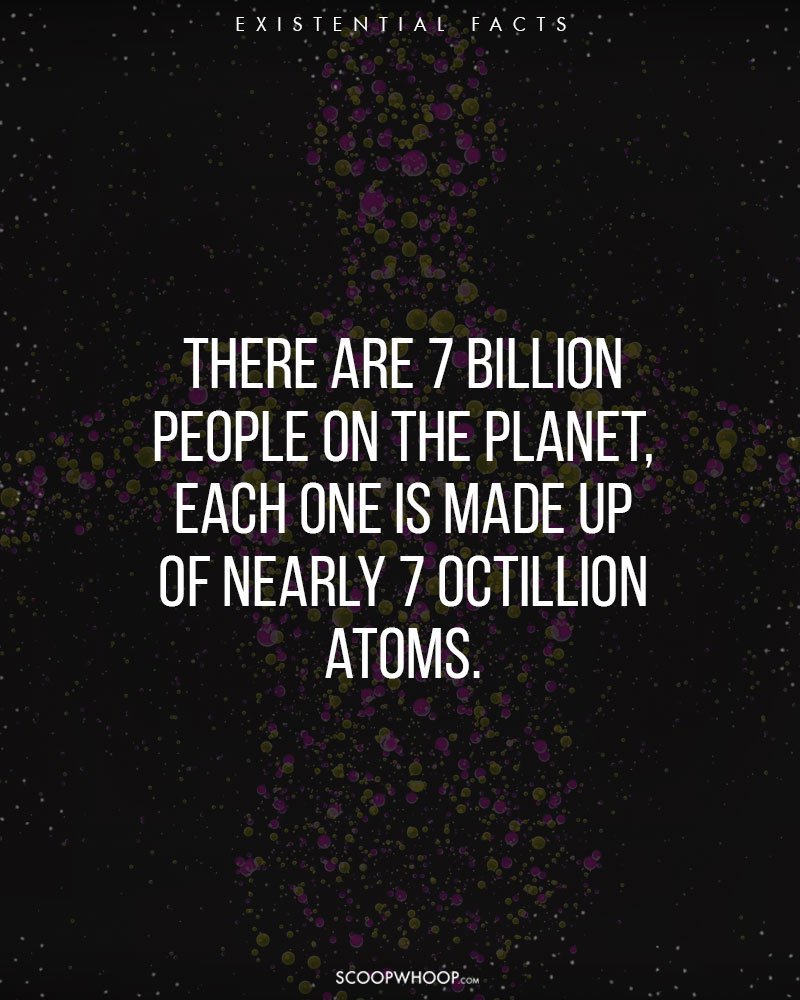 7.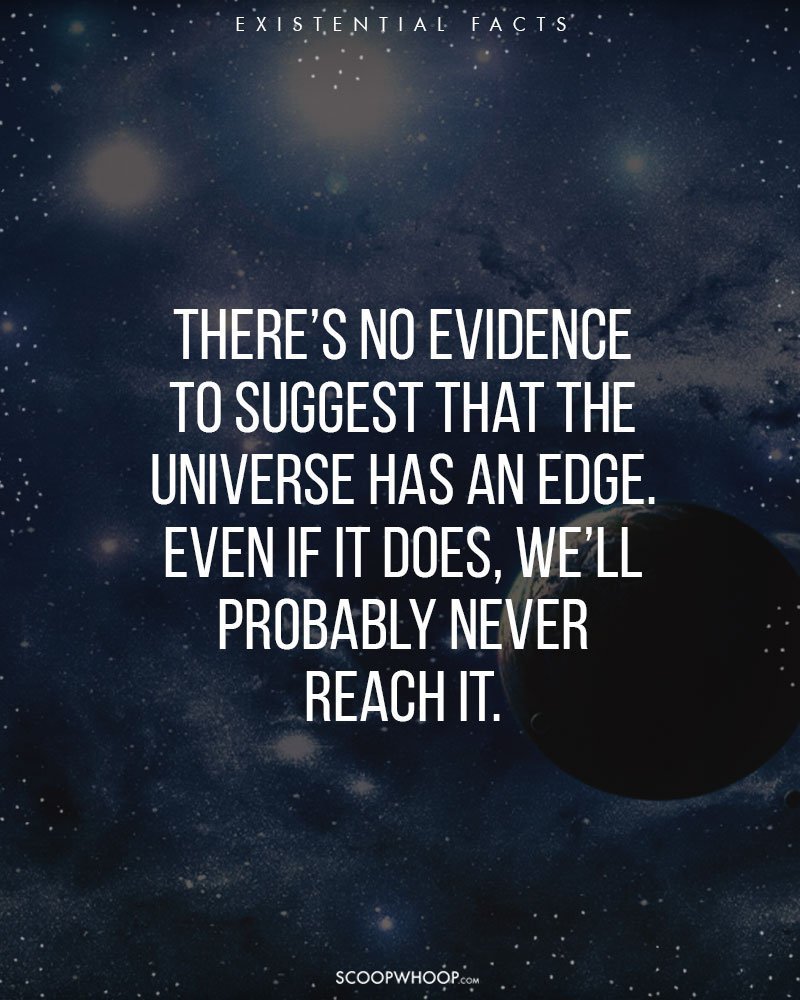 8.
9.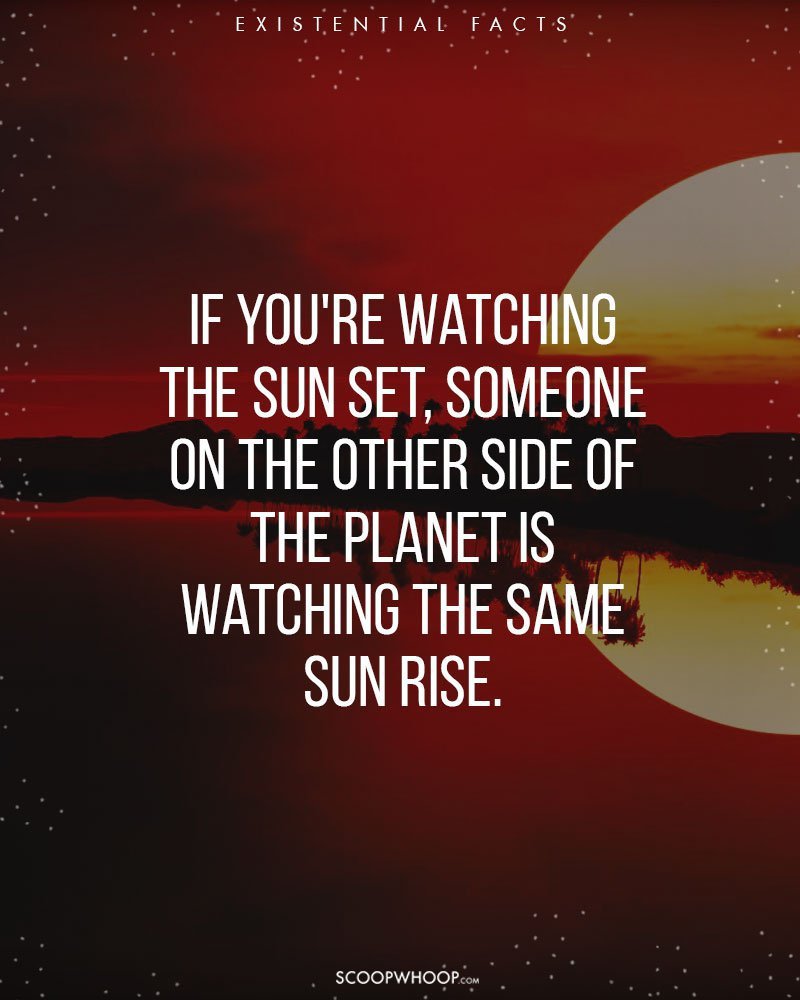 10.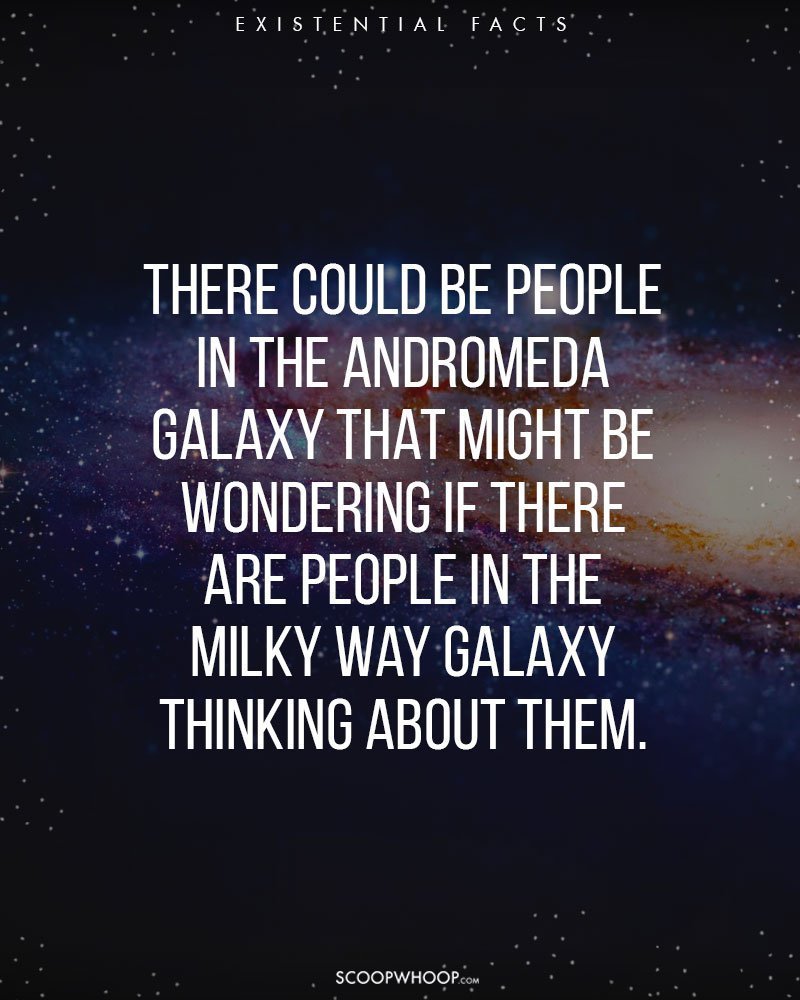 11.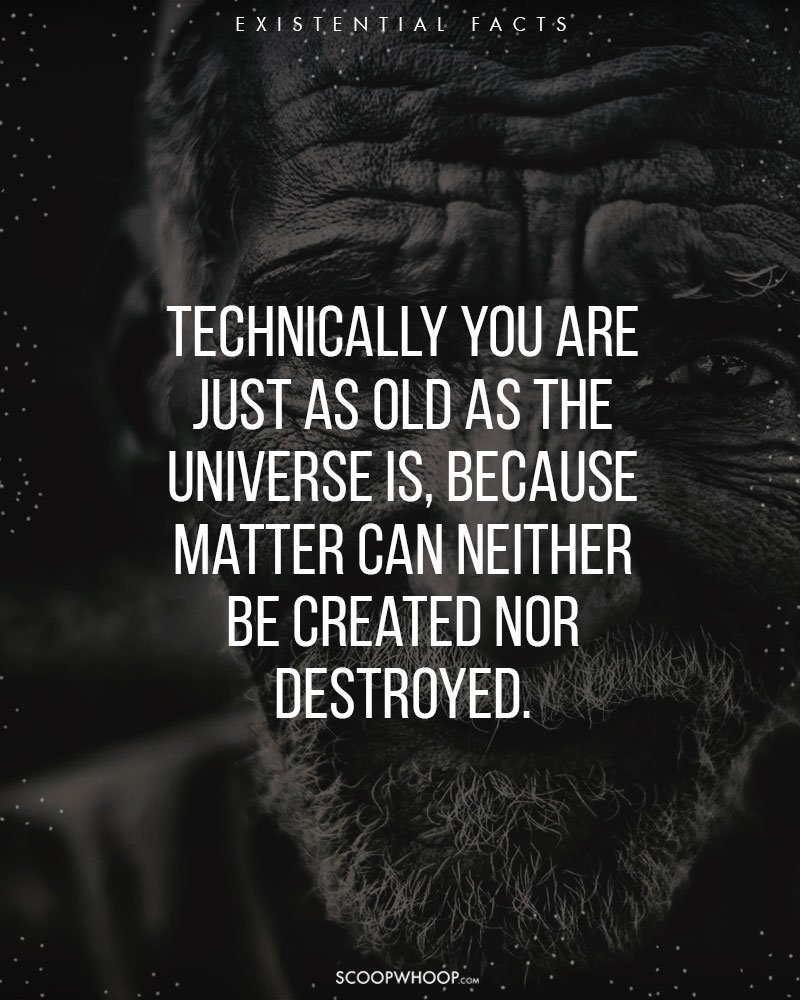 12.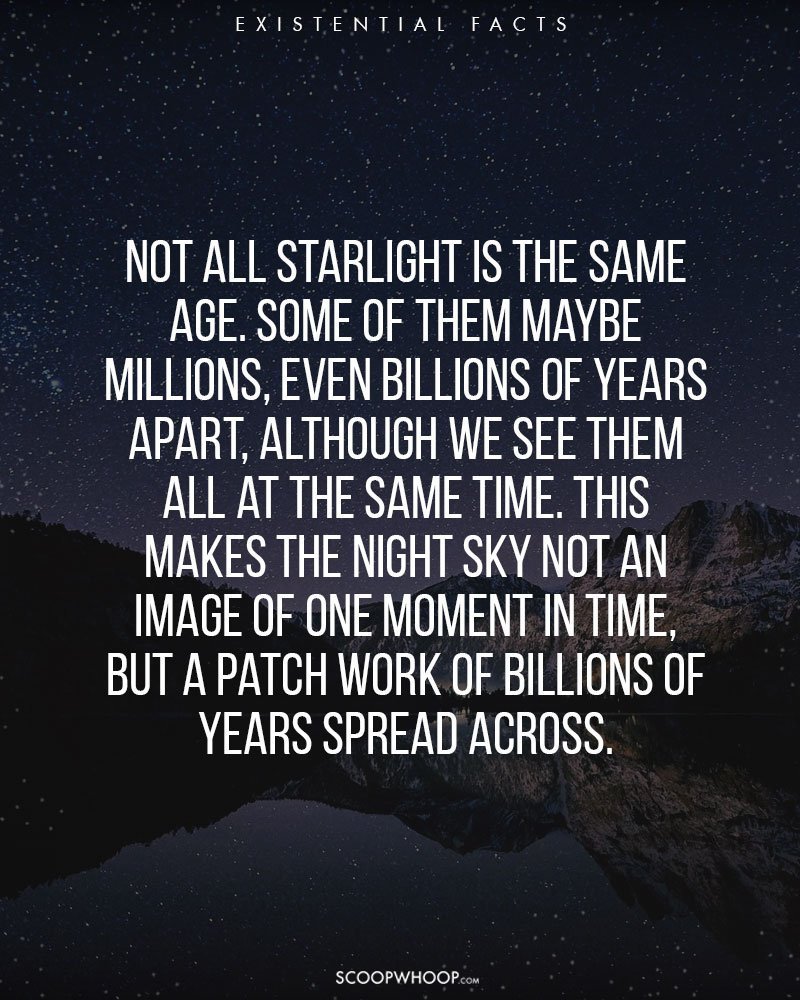 13.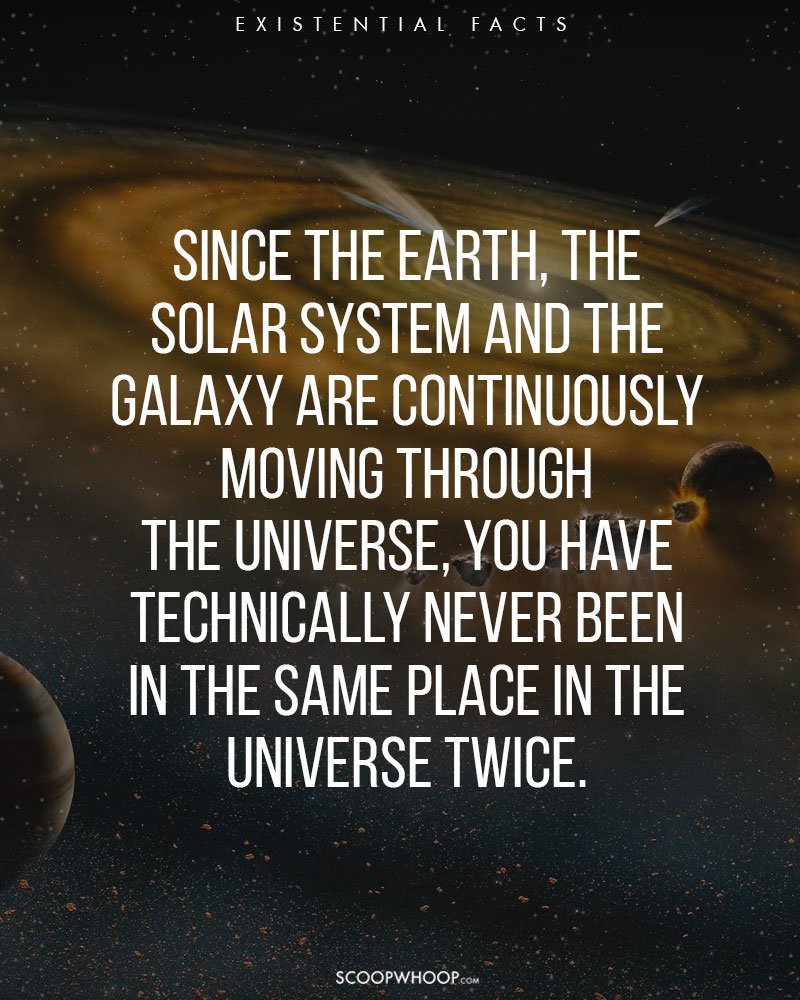 14.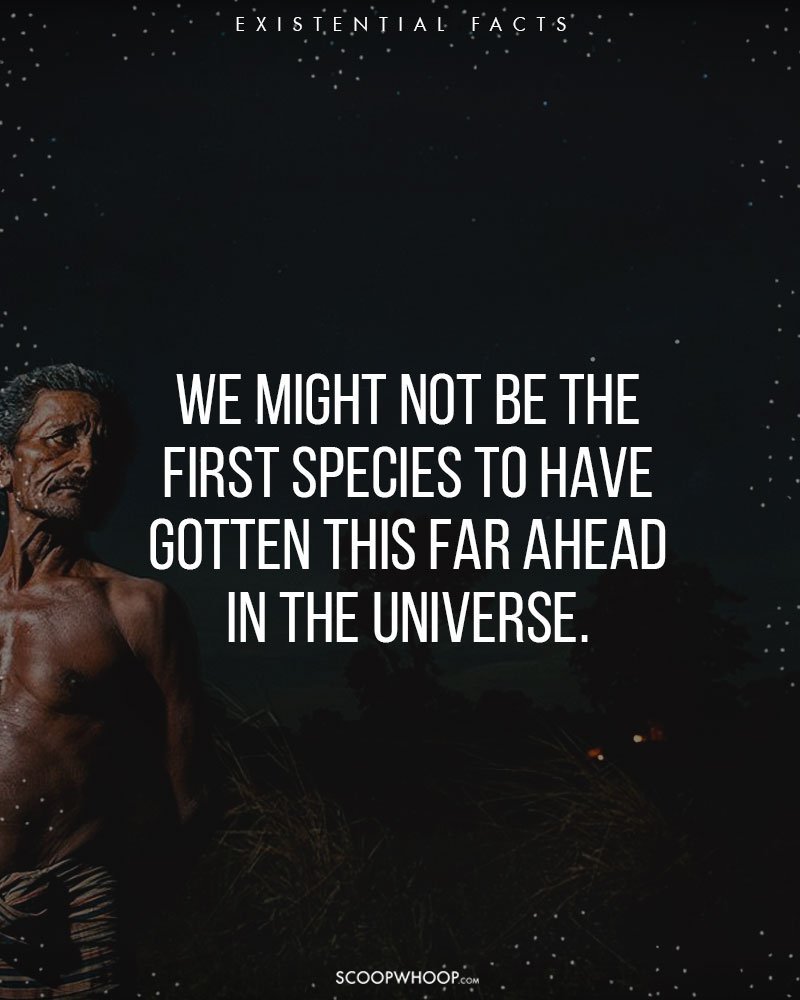 15.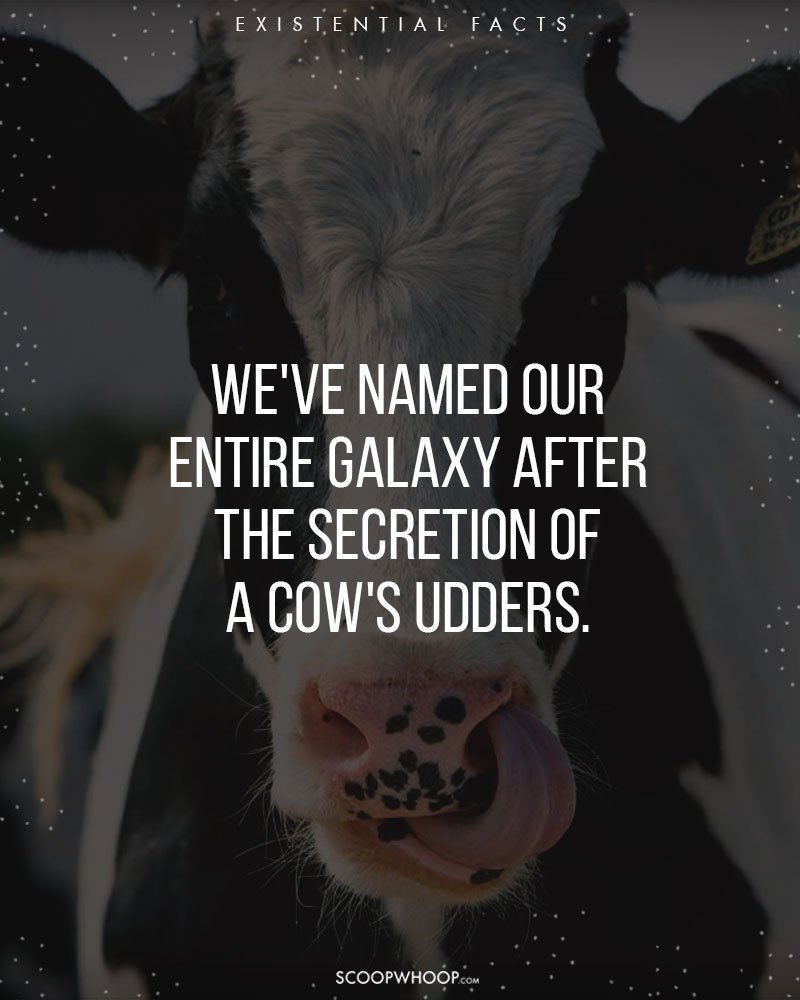 Design Credit: Palki Sharma
Shower thoughts couldn't have gotten any better.