Honesty is the best policy!  
If there's ever a title given for the most overrated statement, this one will certainly walk away with the honour. From first reading it in our 3rd standard's moral science books to hearing about it time and again as adults, this line is everywhere. Why is it overrated? Because we say it much more often than we practice it. 
What if our honest opinion offends somebody? What if your honesty ends up in broken friendships and heartbreaks? 
So, we thought of some everyday situations and how they'd be different if we were to be brutally and unapologetically honest. And in all honesty, we expect you to take it with a pinch of salt.
Check it out: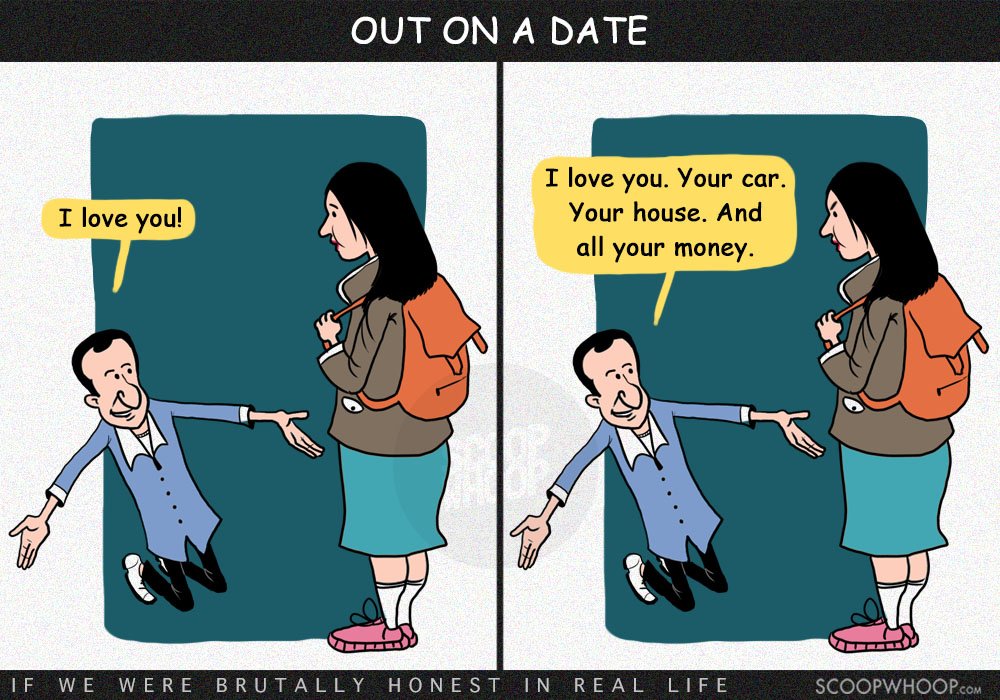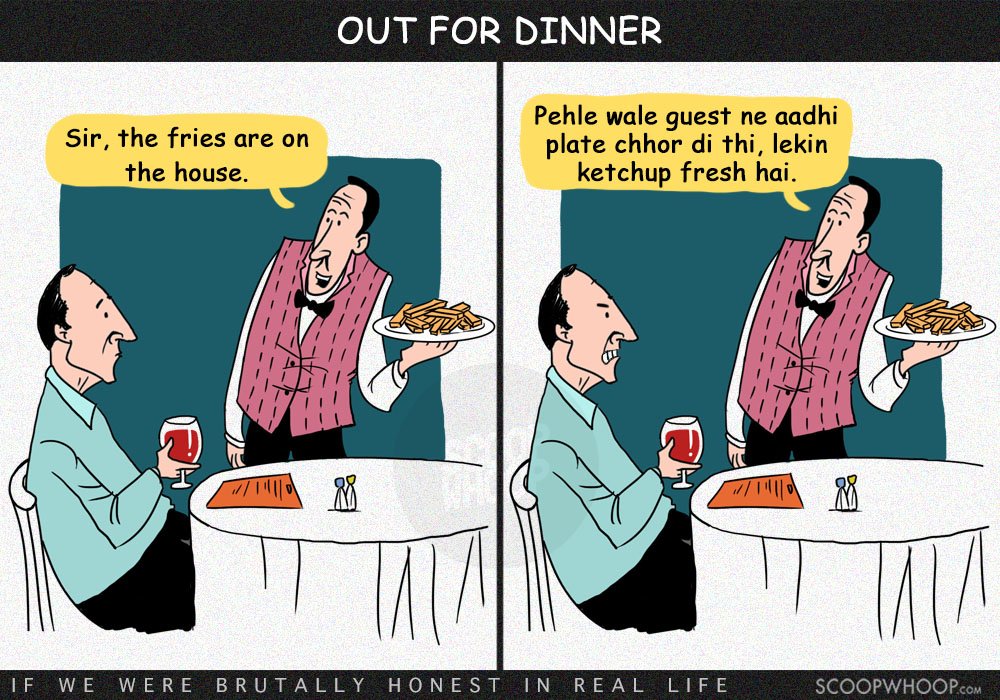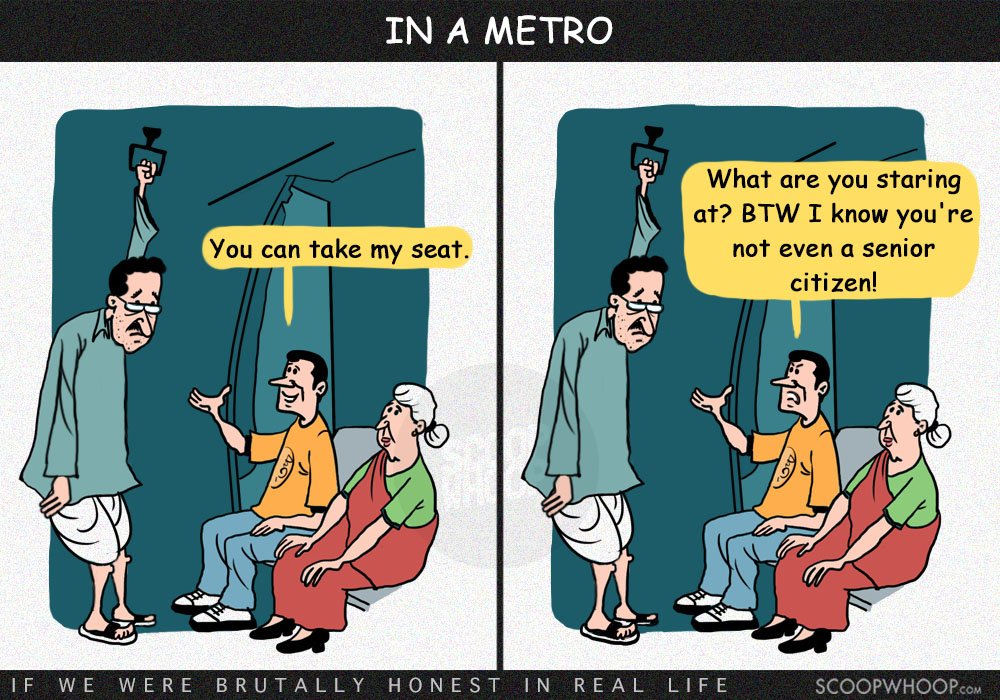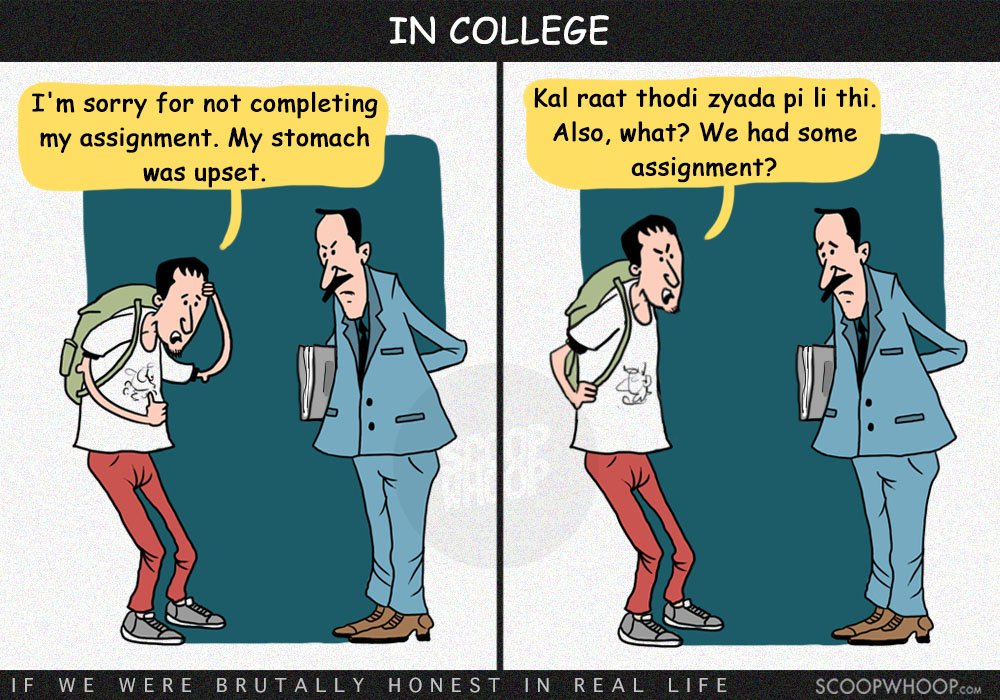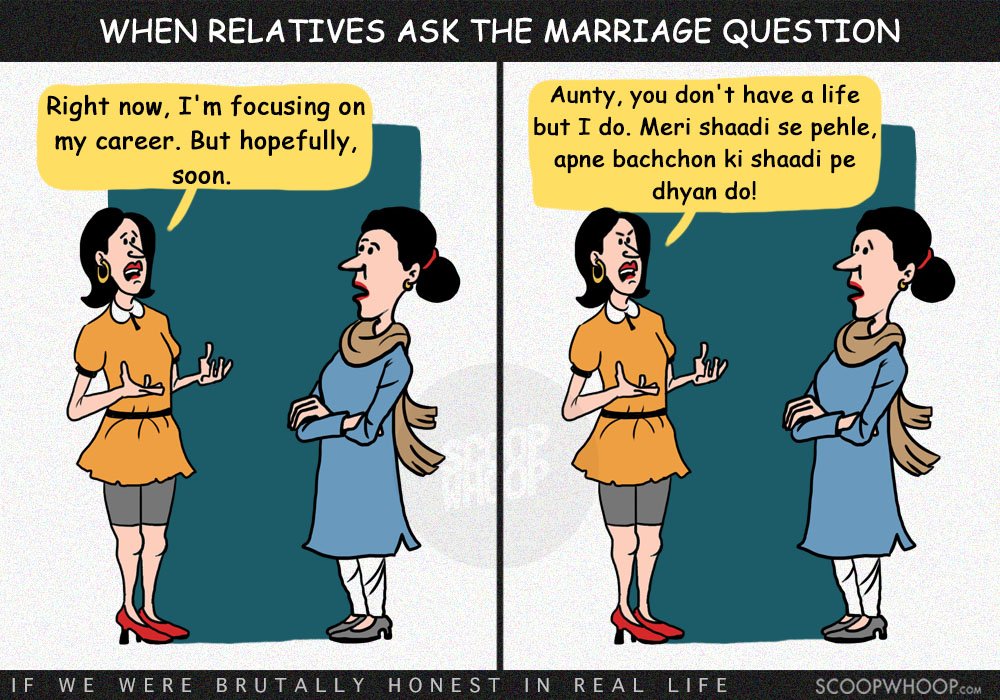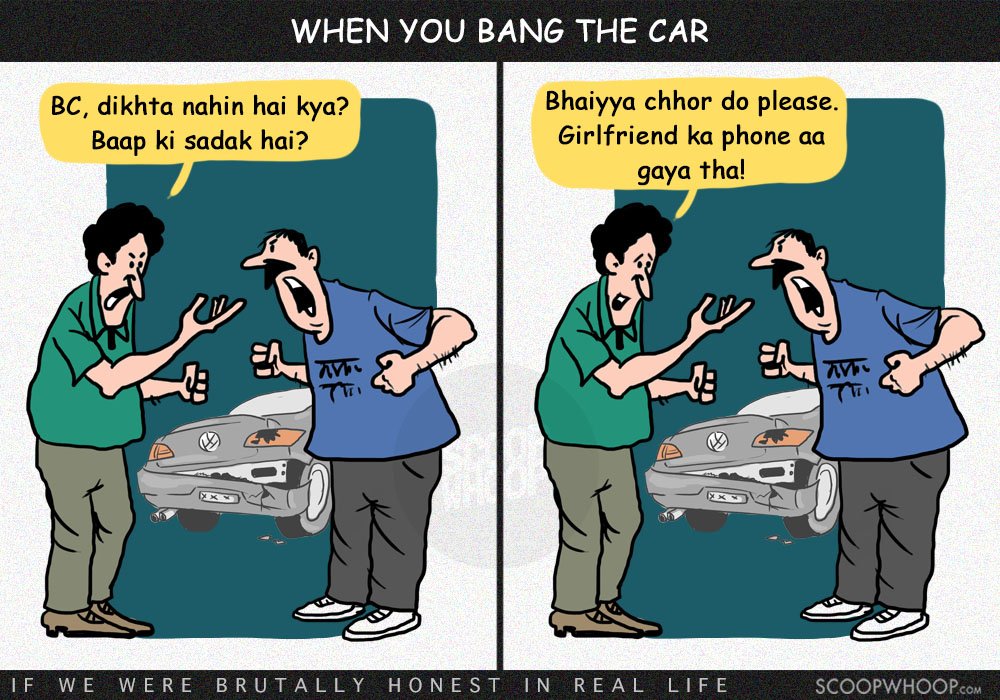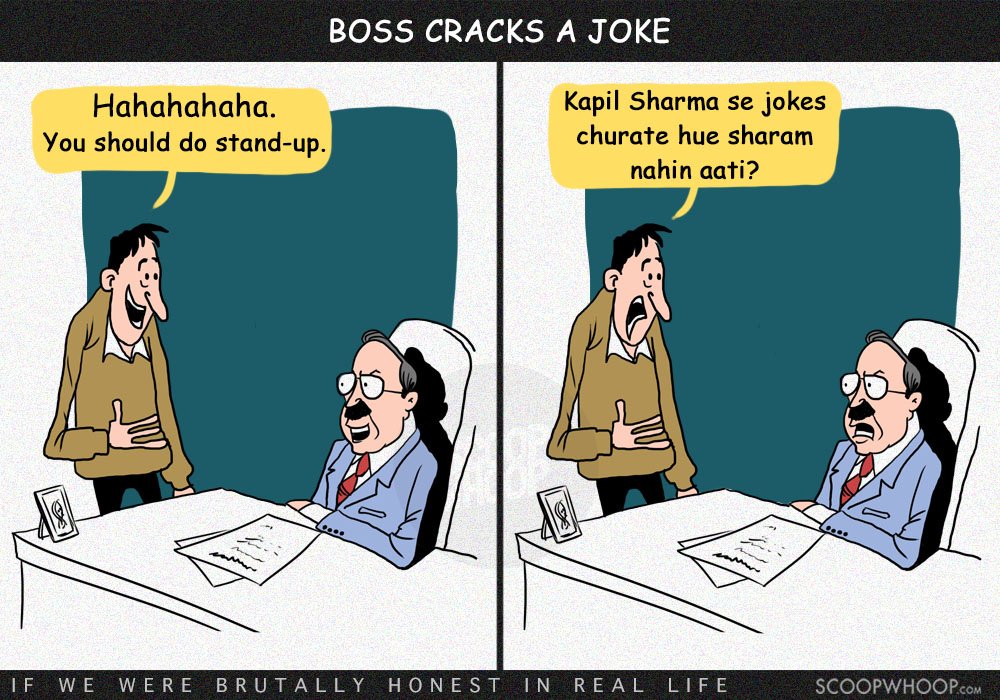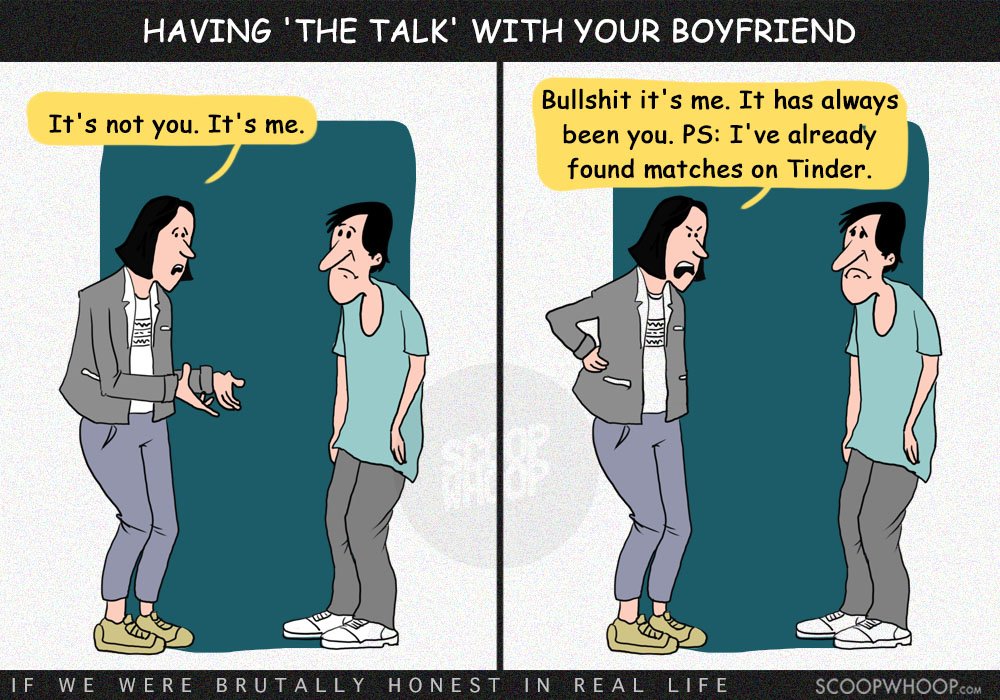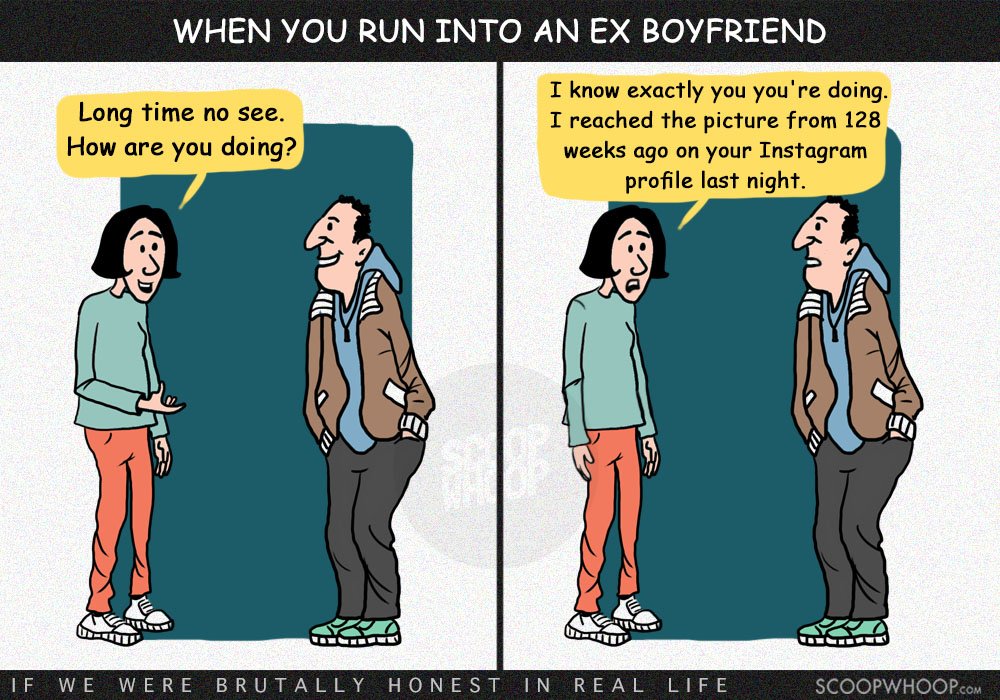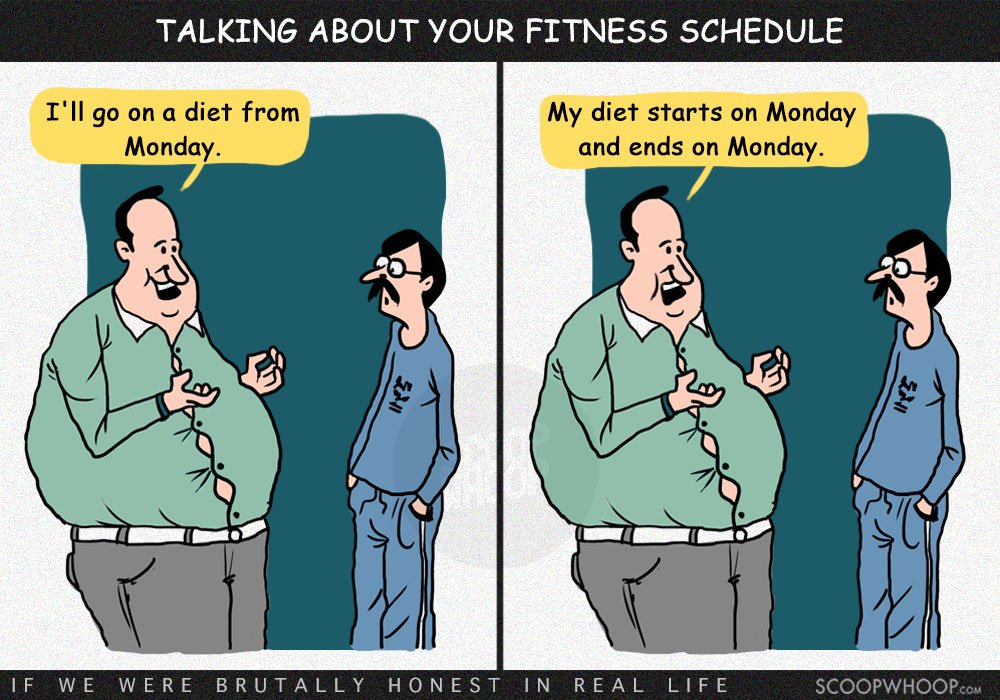 We hope that pinch of salt came in handy! 
Super cool illustrations by Mir Suhail