Fathers are adorable, especially when it comes to their daughters. A tremendous source of inspiration, a father-daughter bond is truly magical. They might not express their love for you too often, but deep down, they have a tender heart that's full of love and care.
Inspired by a father's role in shaping a woman's life and how they stand like an incredible support, Debasmita, an artist, started a project called My Father Illustrations. 
Here are 20 illustrations inspired by some famous daughters and the life-changing advice they received from their dads.
1. Dipa Karmakar, gymnast who represented India at the Rio Olympics.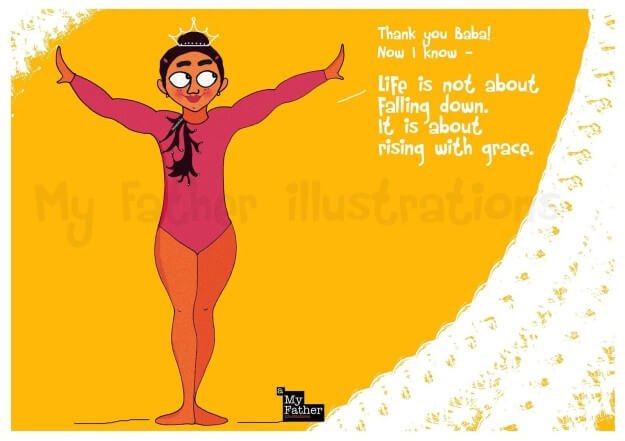 2. Sofia Coppola, American filmmaker.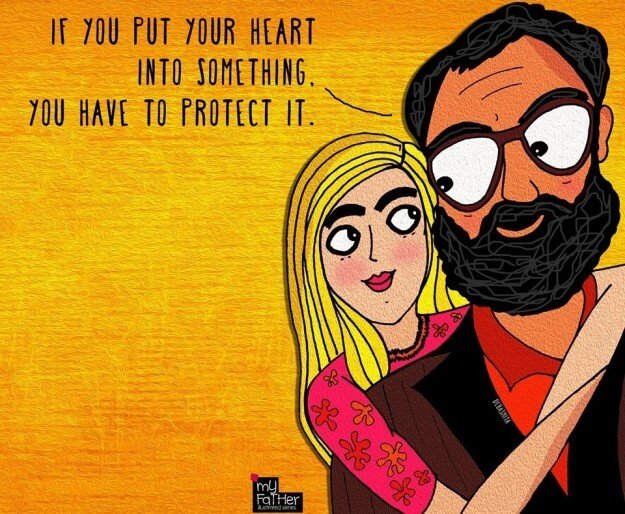 3.  Muniba Mazari, a Pakistani artist and the first wheel-chair bound model.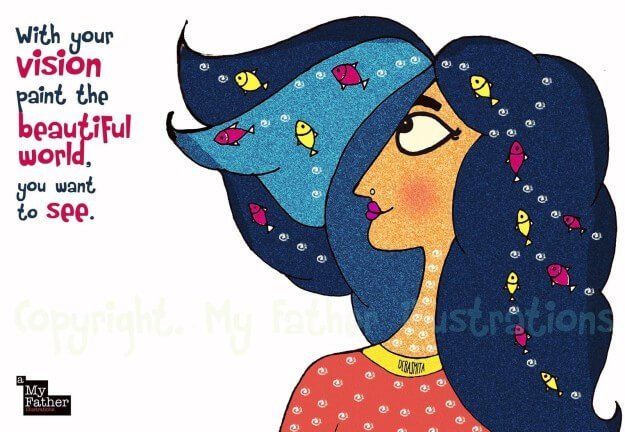 4. Monica Singh, an acid attack survivor.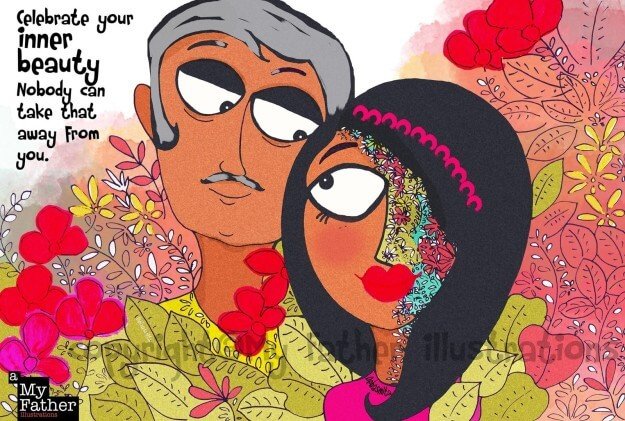 5. Indra Nooyi, PepsiCo CEO.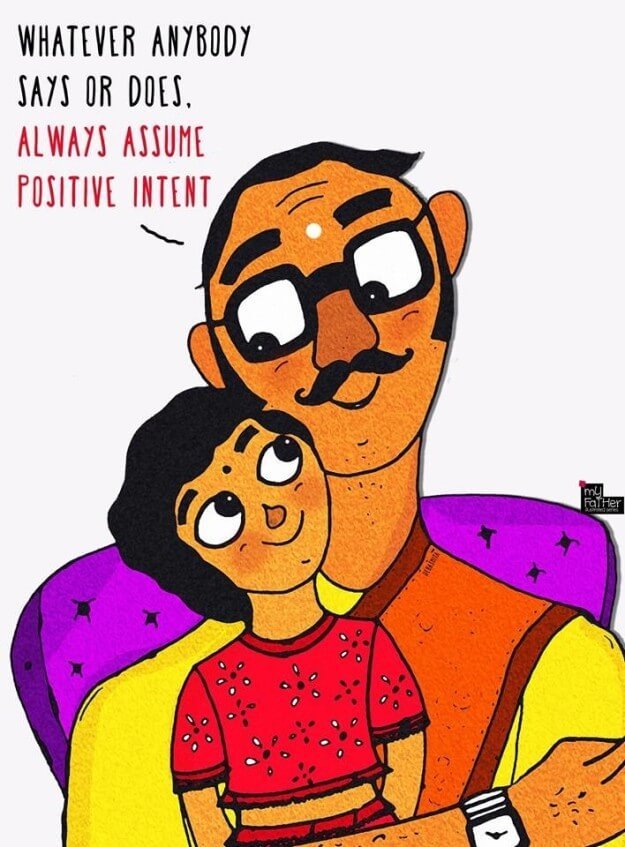 6. Sabbah Haji, founder of the Haji Public School, named after her father.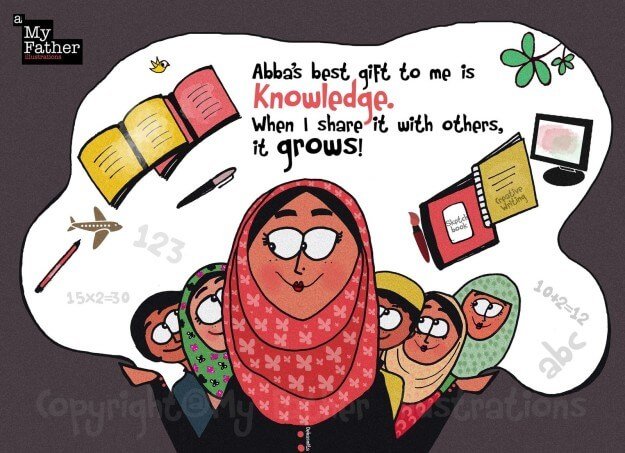 7. Sunita Williams, American astronaut of Indian origin.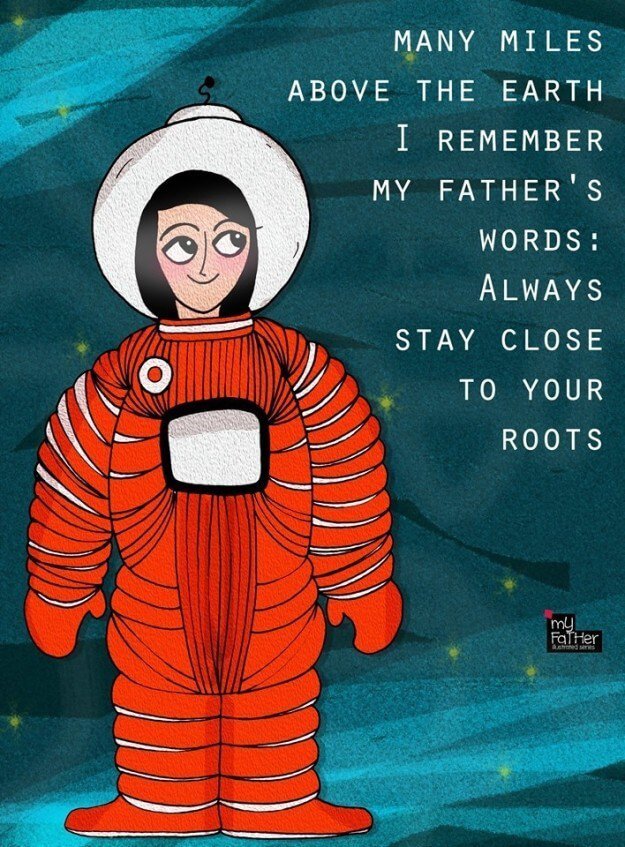 8. Harmanpreet Kaur, Indian cricketer.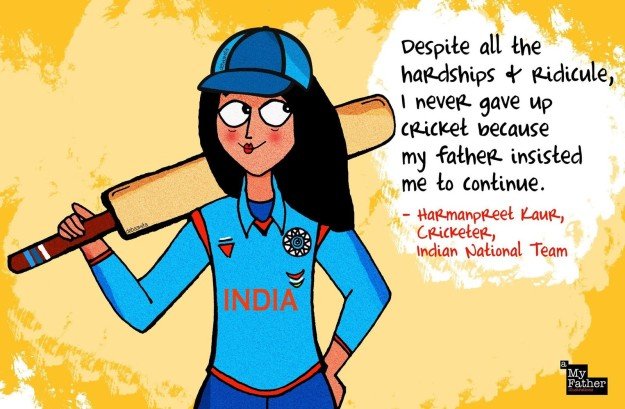 9. Mrinalini Sarabhai, Indian classical dancer.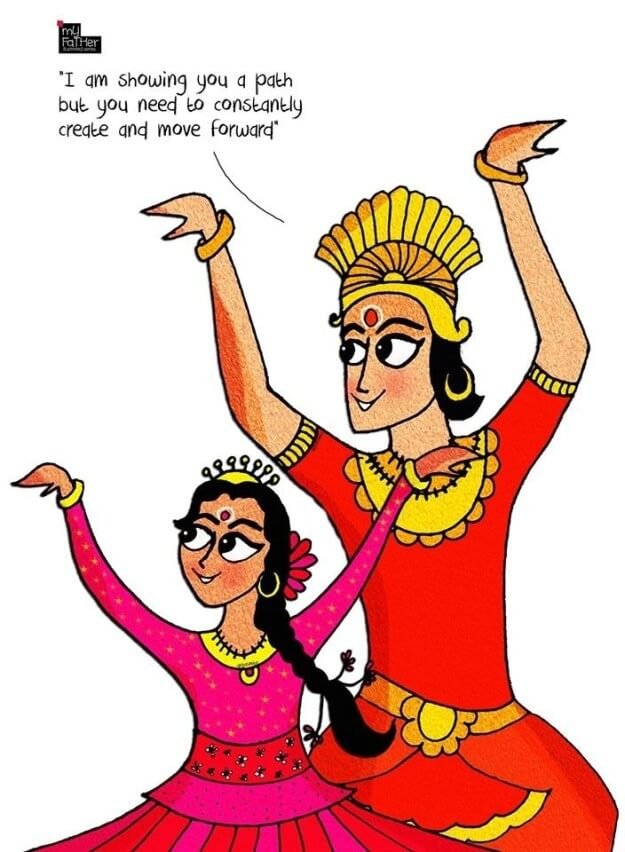 10. Frida Kahlo, Mexican painter.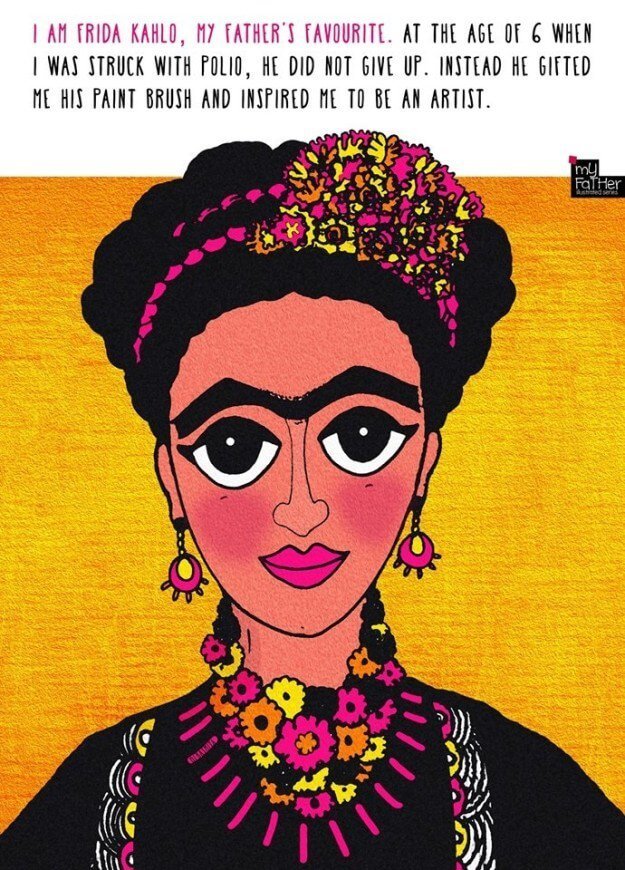 11. Zahra Lari, figure skater from the United Arab Emirates.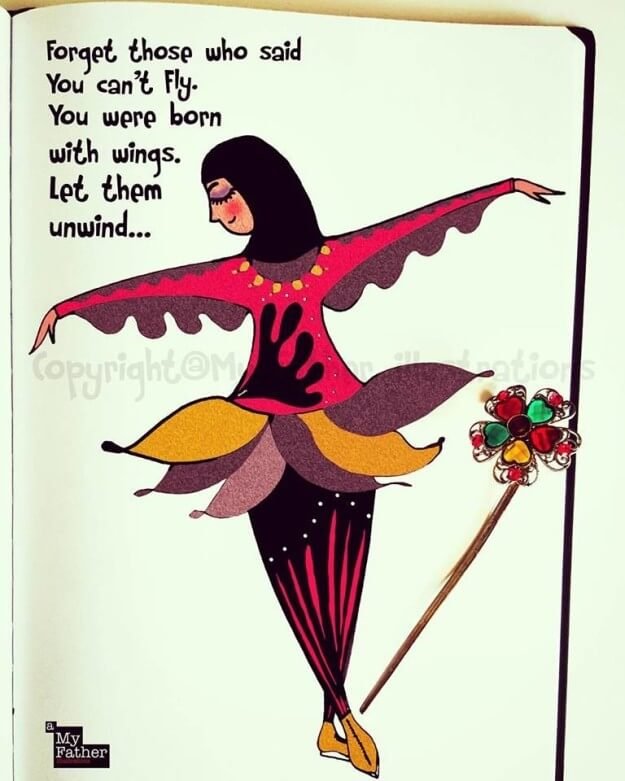 12. Helen Keller, American author and the first visually and hearing impaired person to earn a bachelor of arts degree.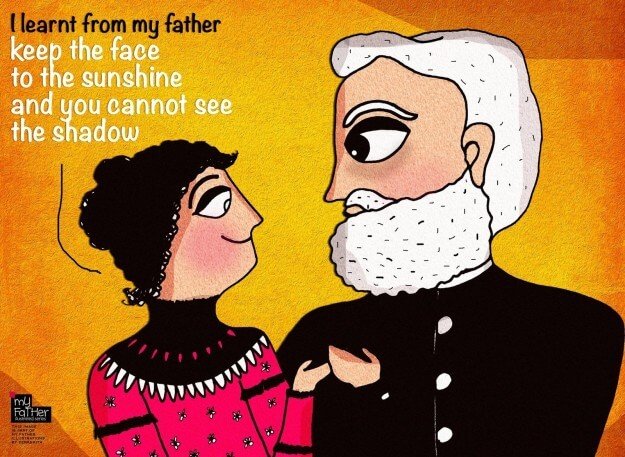 13. Annapurna Devi, Indian Surbahar (bass sitar) player and her father Alauddin Khan, who was a royal court musician.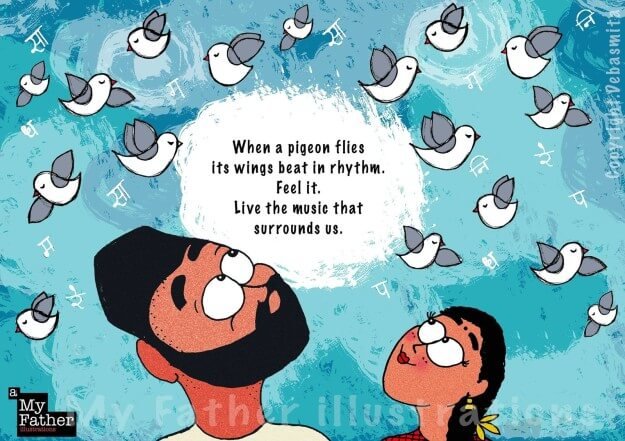 14. Tara Sharma Saluja, actress and model.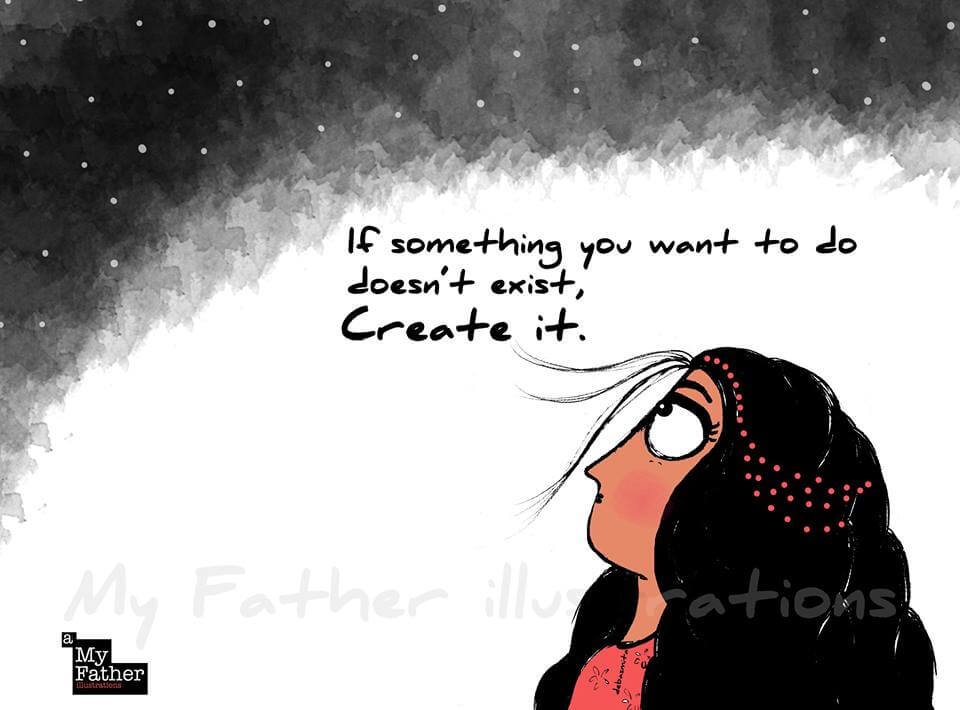 15. Silvia Mordini, internationally recognized yoga teacher and happiness coach.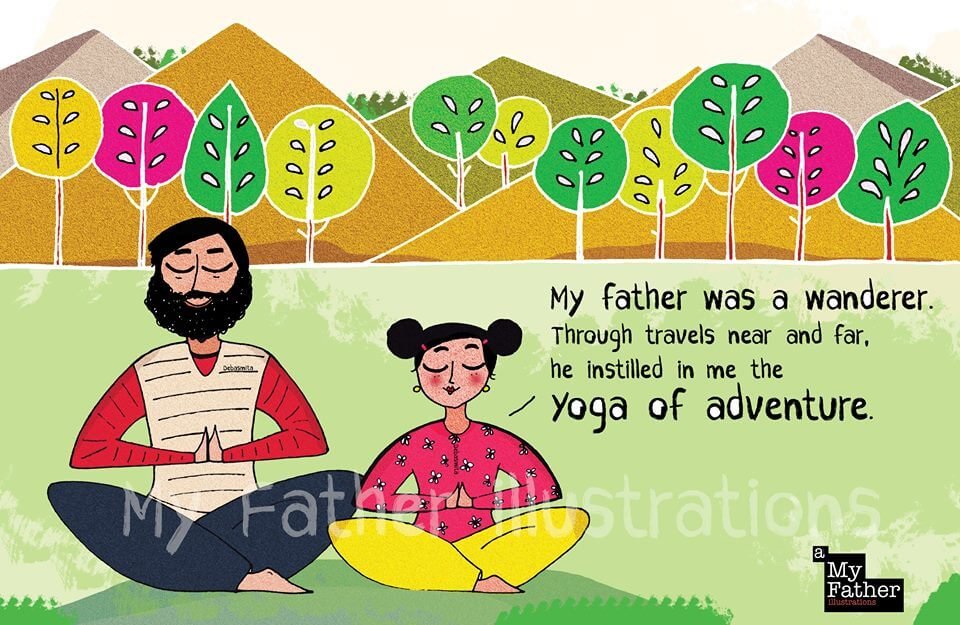 16. Valentina Resano and her father Manuel Resano, a big-wave surfer.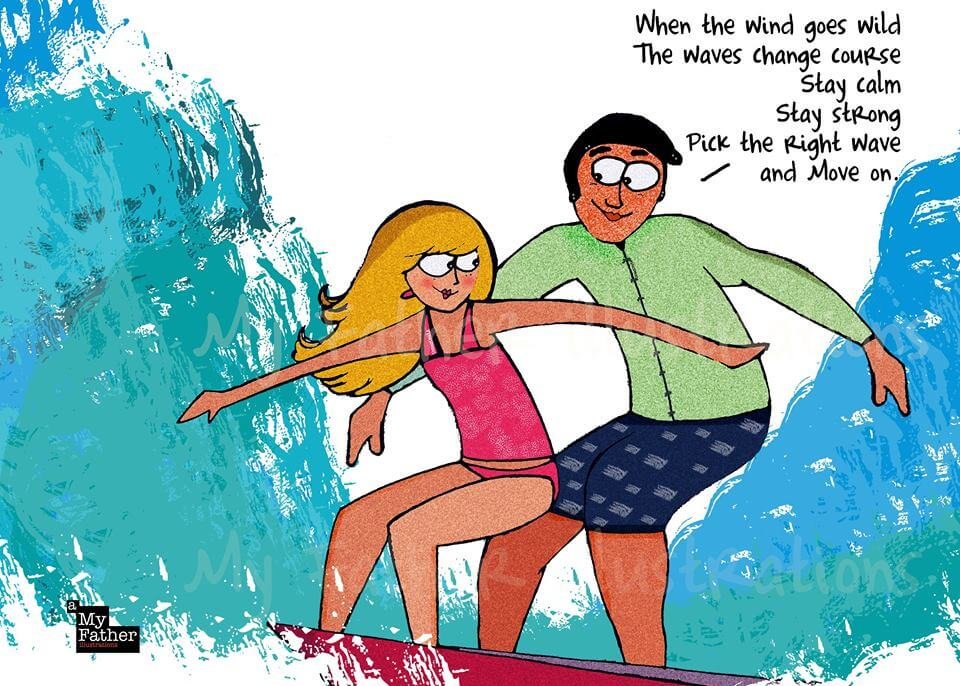 17. Anum Qambrani, Pakistani boxer.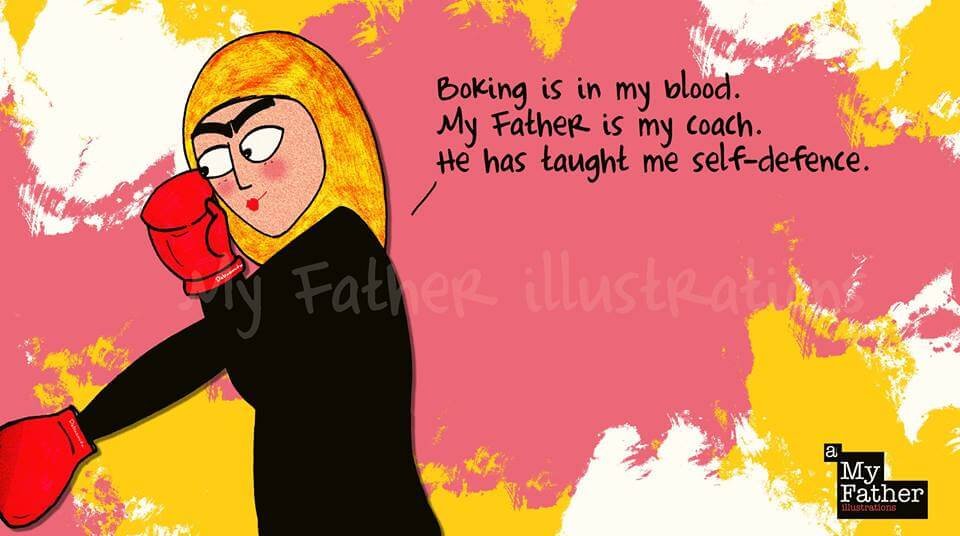 18. Stefen Chow, a World Press Photo winning photographer, who went travelling with his 2-year-old daughter.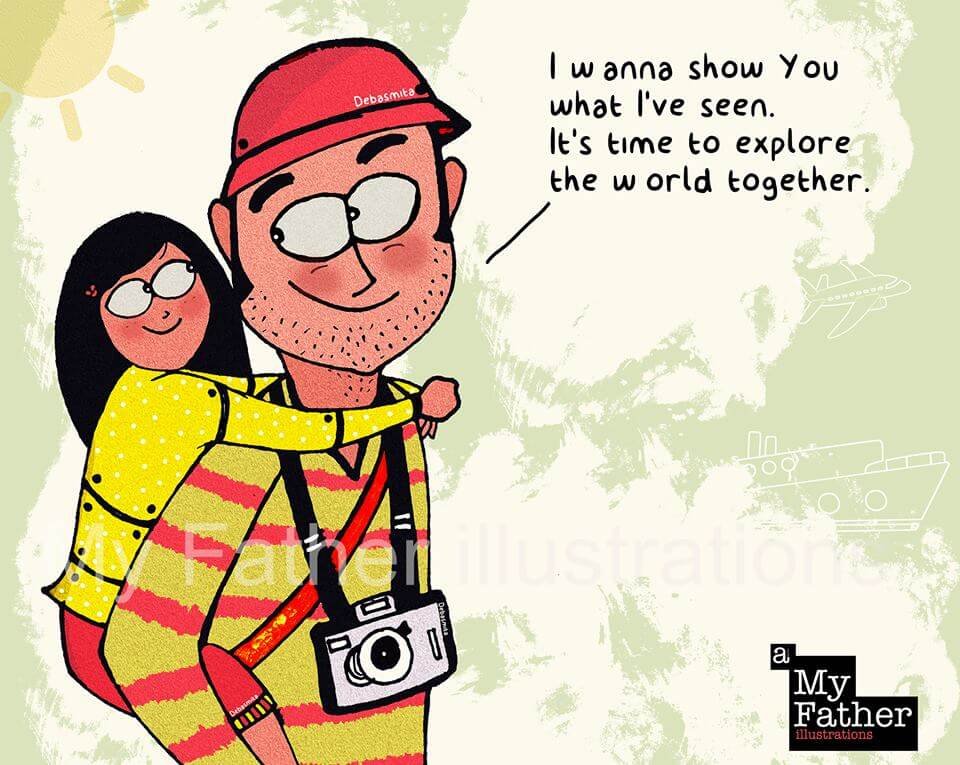 19.  Sharmeen Obaid-Chinoy, Pakistani journalist, activist and filmmaker.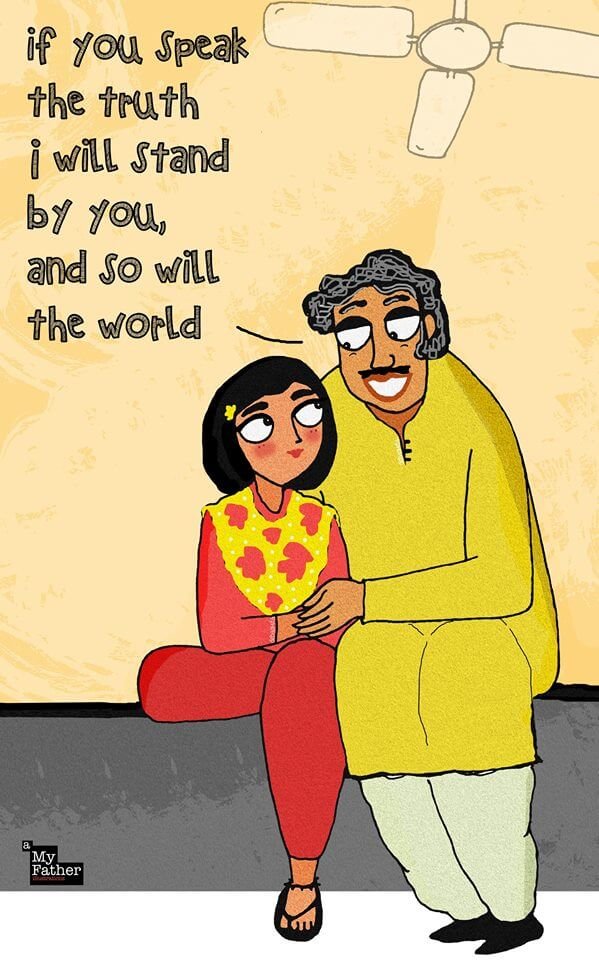 20. Anuradha Koirala, Nepalese social activist and founder of Maiti Nepal, an organization that helps victims of sex-trafficking.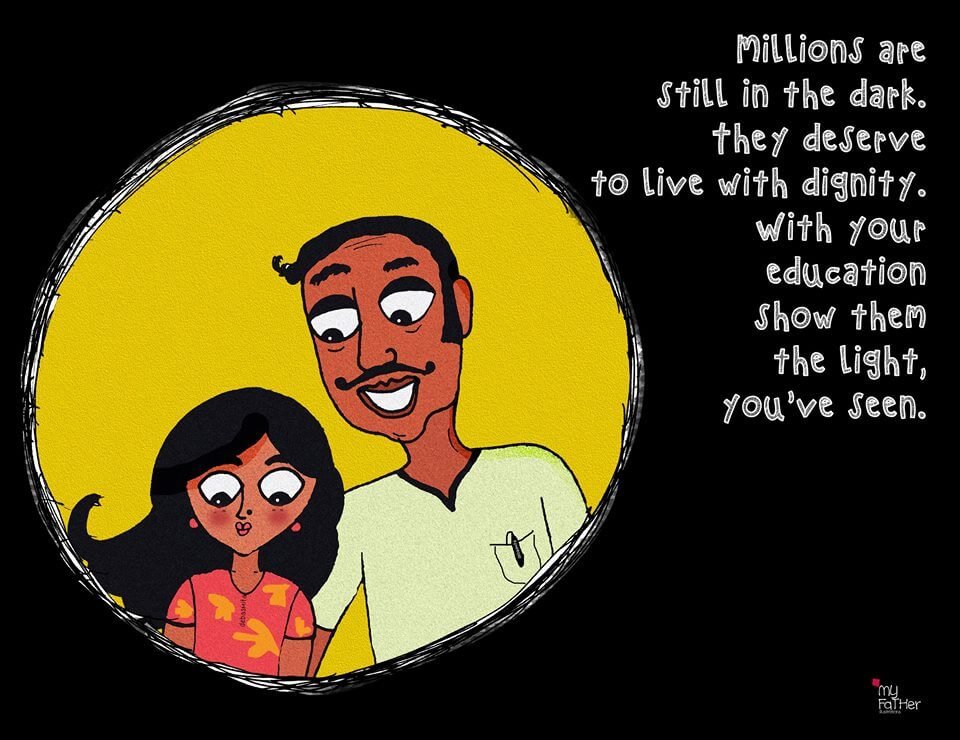 All images are the property of My Father Illustrations and should not be reproduced. 
Missing your dad now? Me too.