Can you wake up and see things around you? 
Can you read anything and everything without squinting your eyes? 
Can you drink coffee without your eyes going blurry? 
If you answered yes to all of the above, you clearly belong to the part of the world which does not understand the struggles of those who have been cursed with weak eyesight.
From being called a chashmish to answering, "Bata, kitni ungliyan hai?" when your specs are not on, those with weak eyes, go through a lot. And mind you, with a lot of dignity. But it is high time that our fine-sighted brethren come to understand our struggles.
These illustrations may make you tear up if you wear glasses. But try not to. Kyunki fir chashma kaun saaf karega?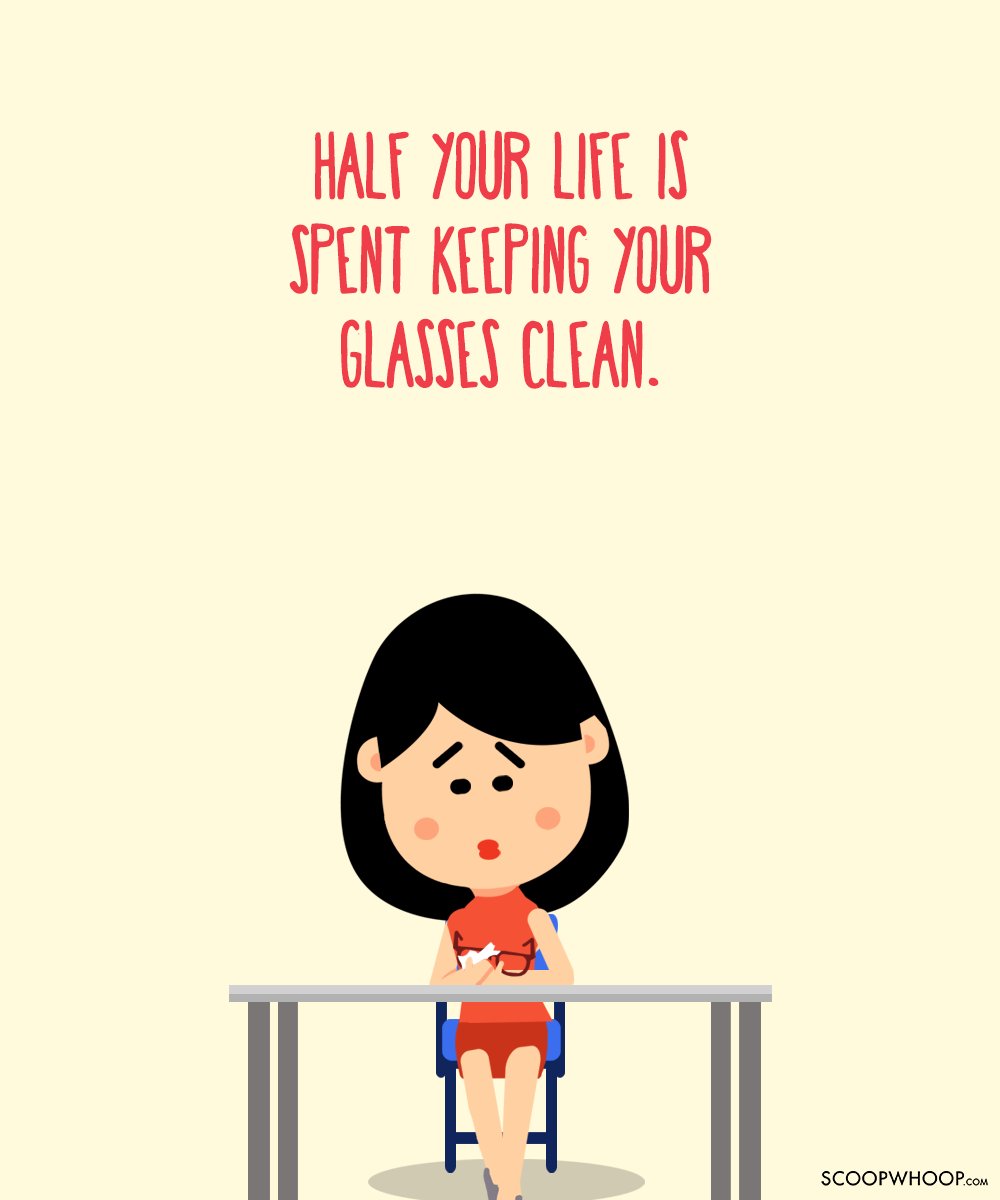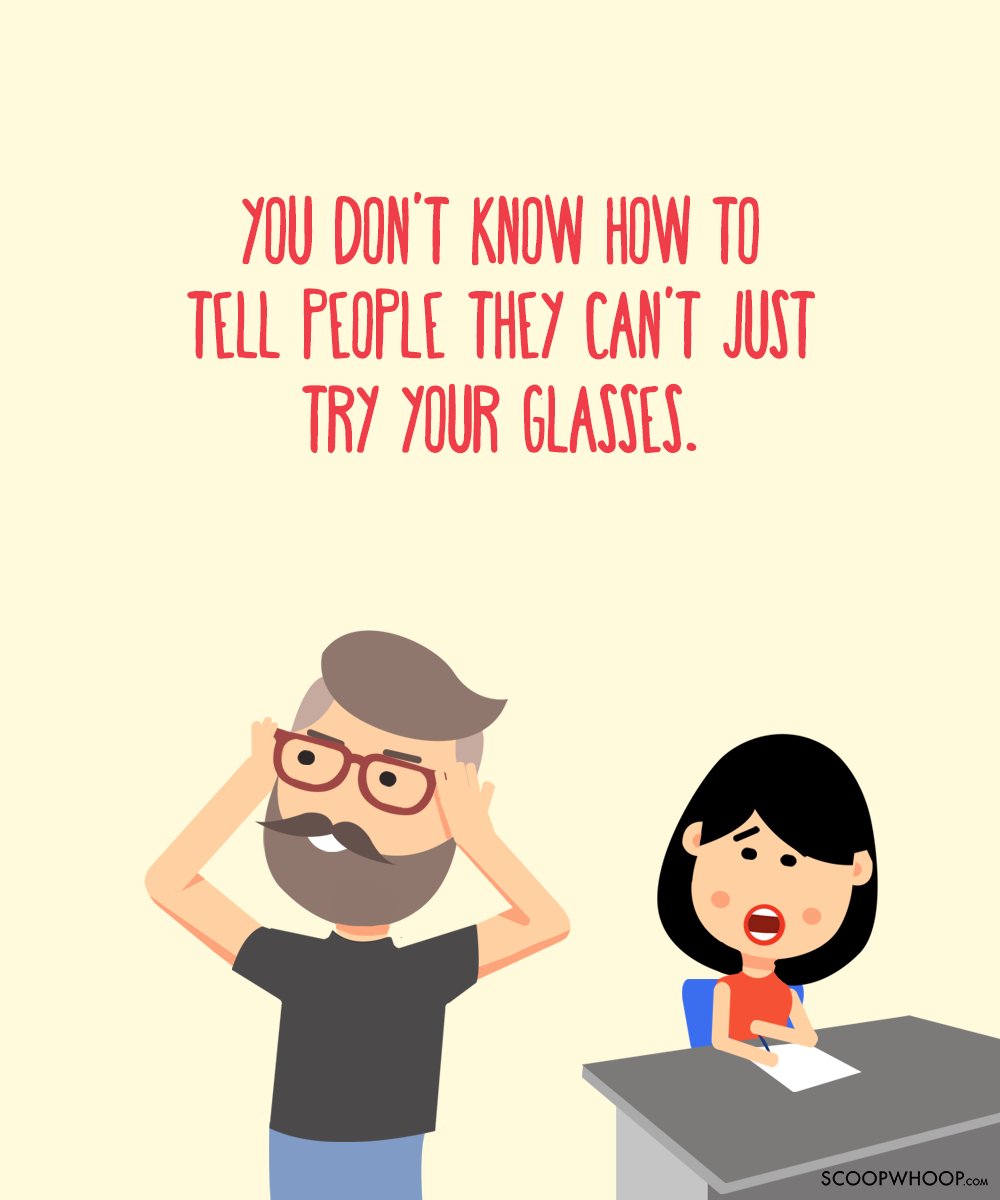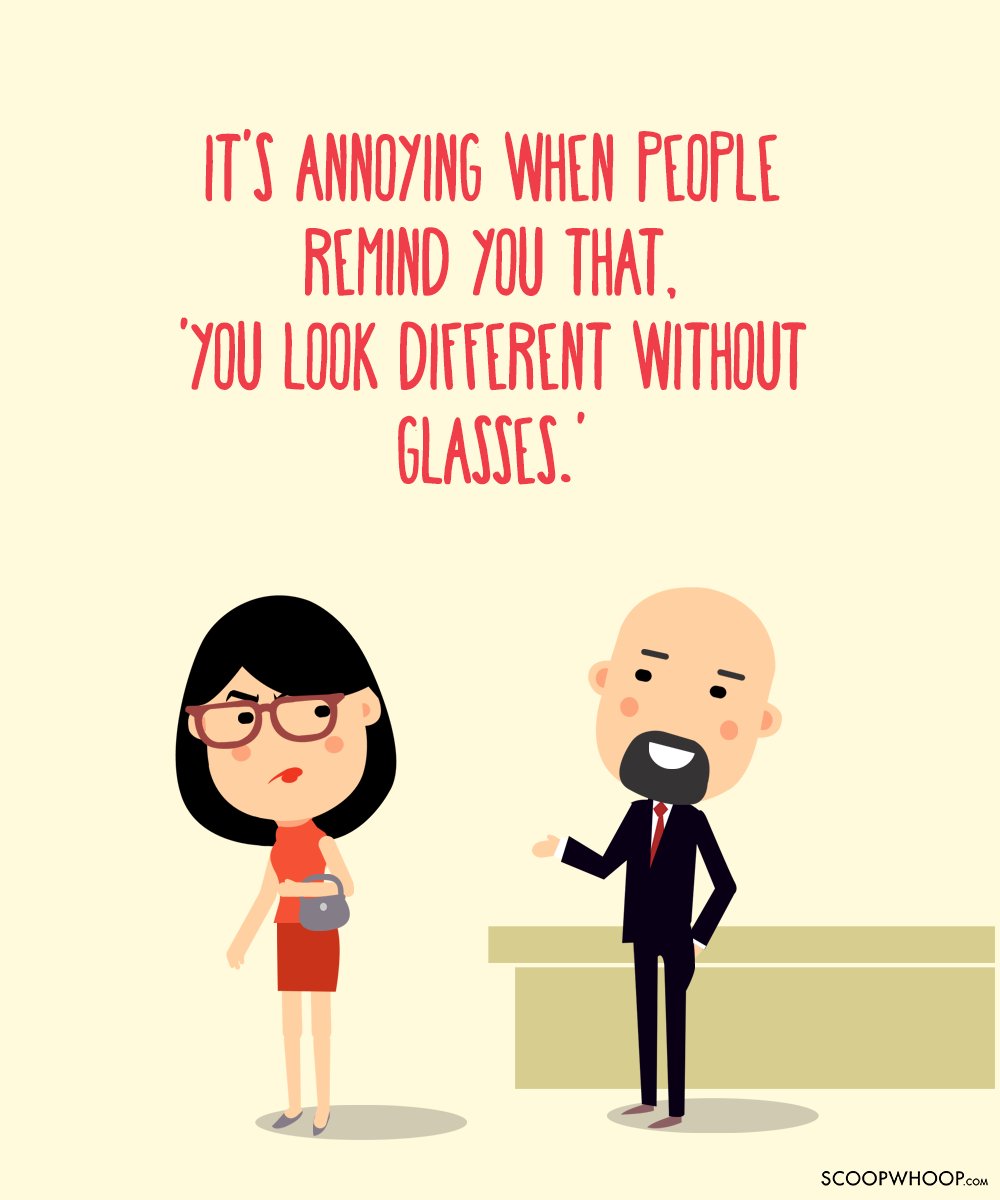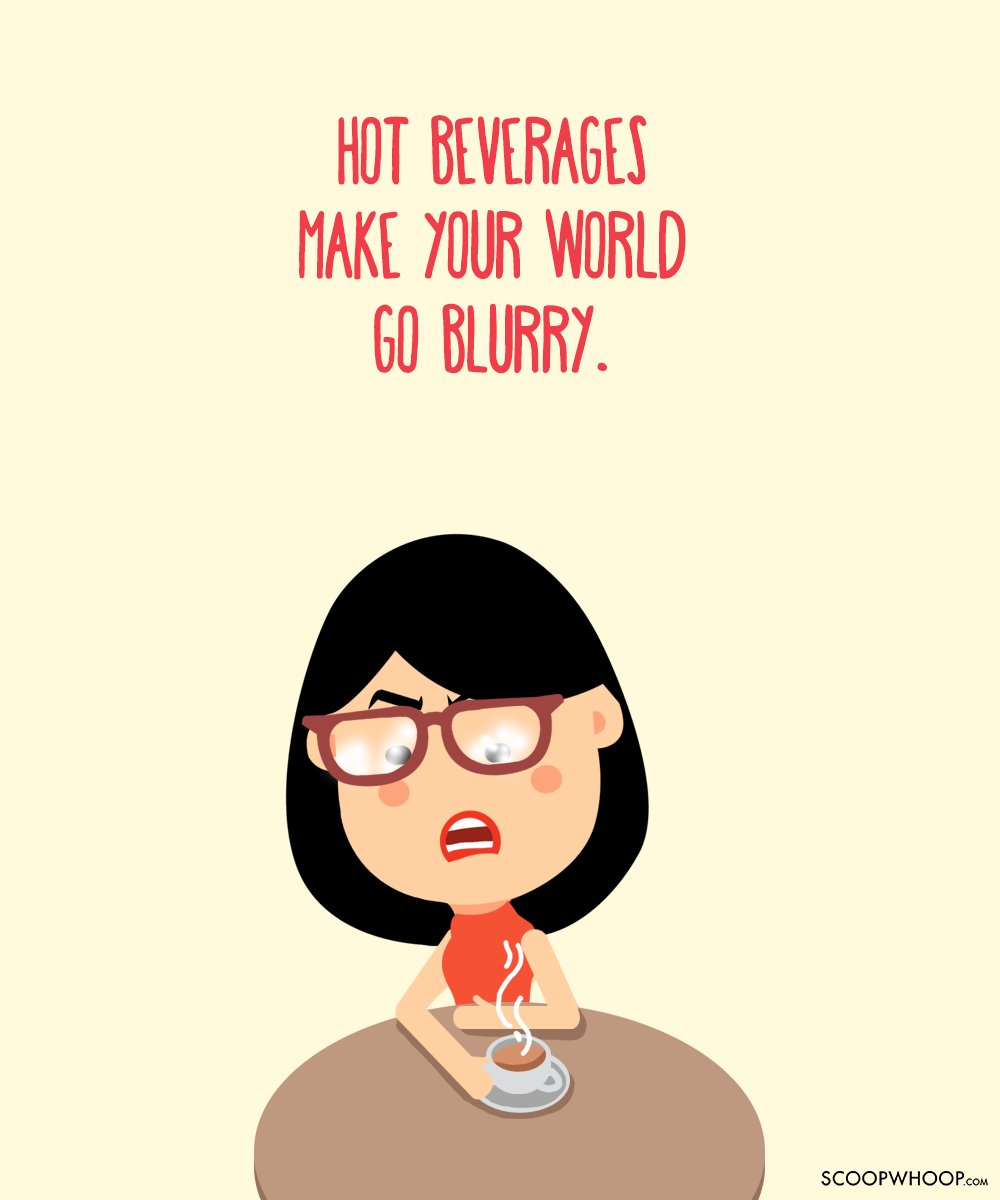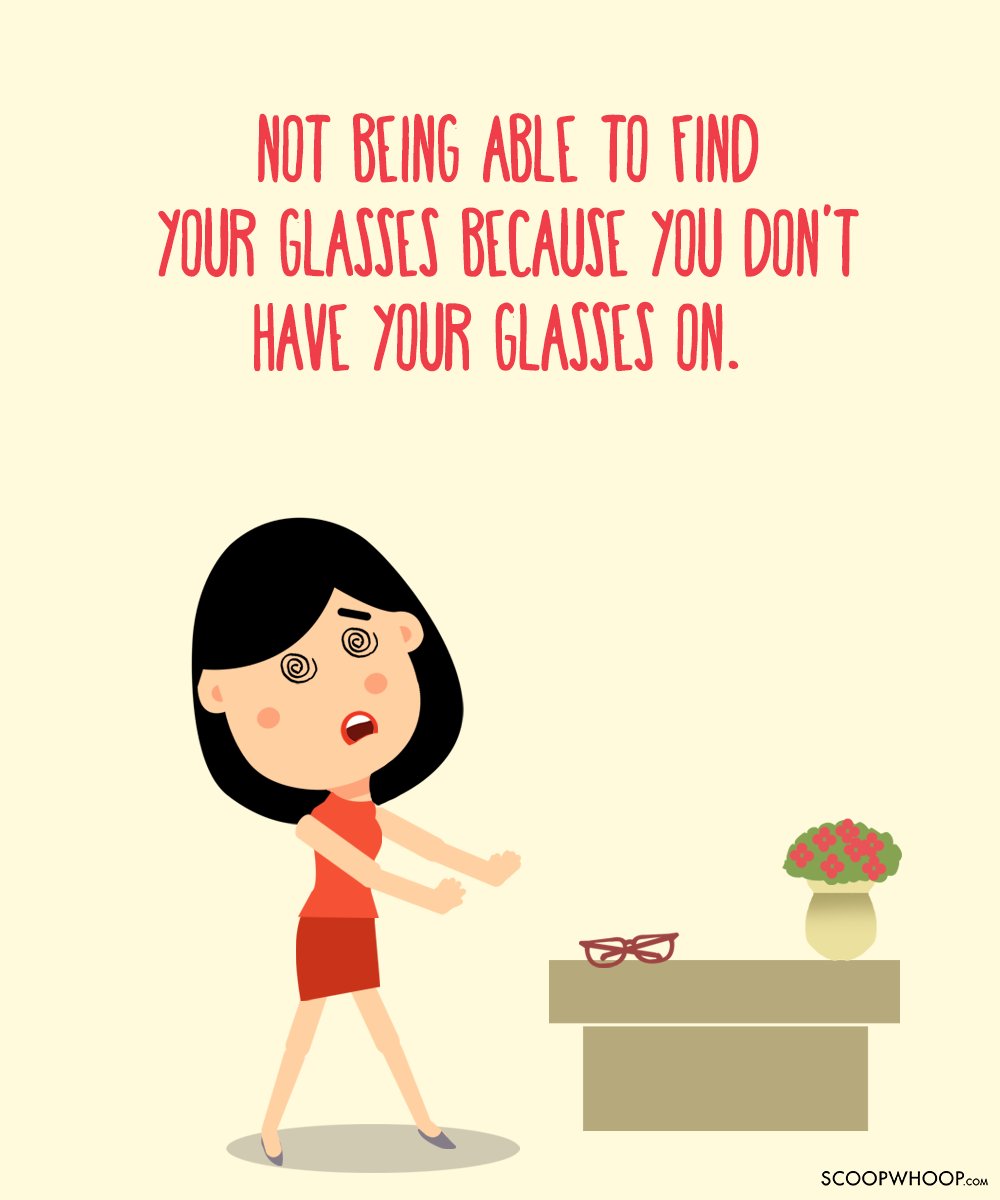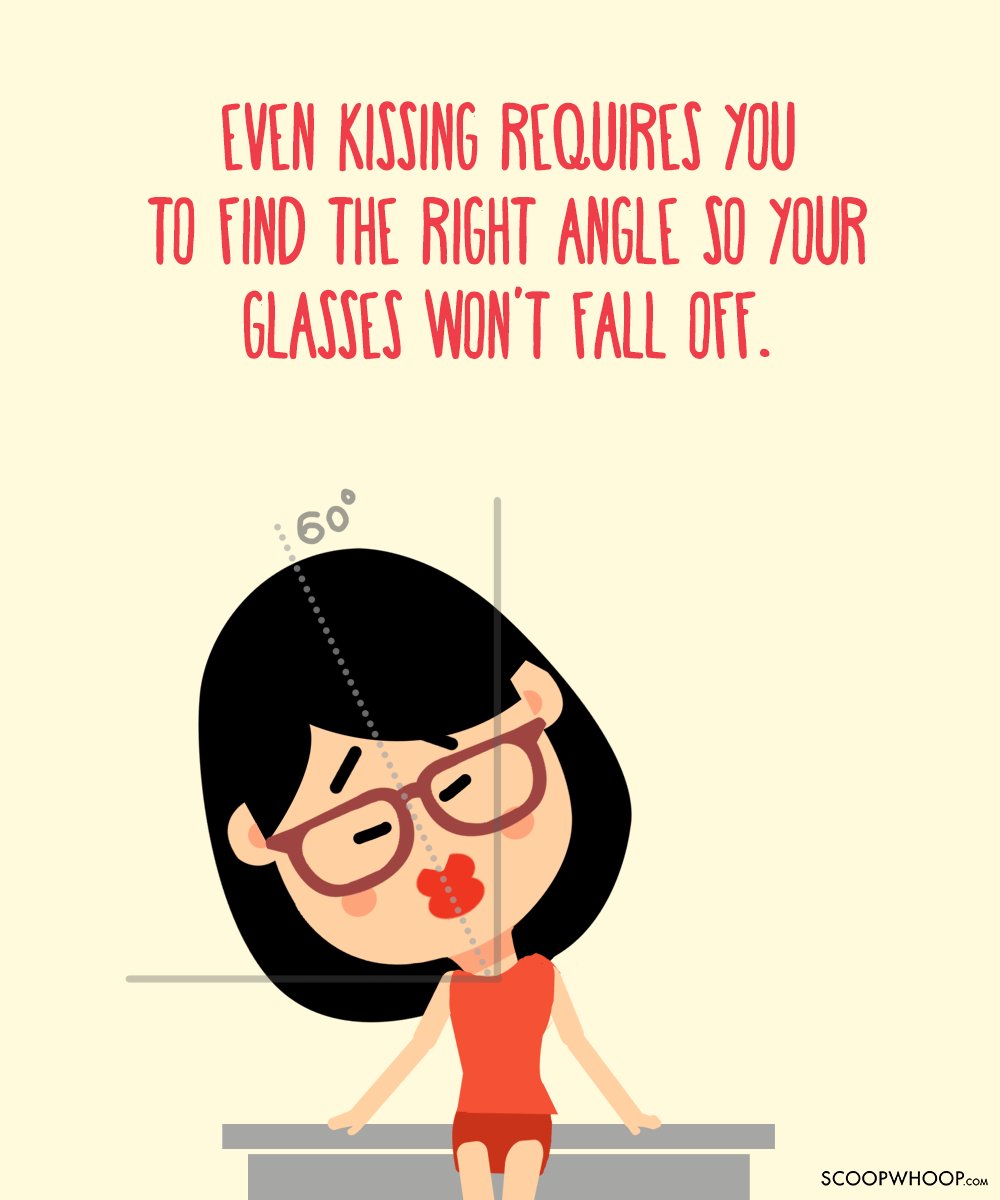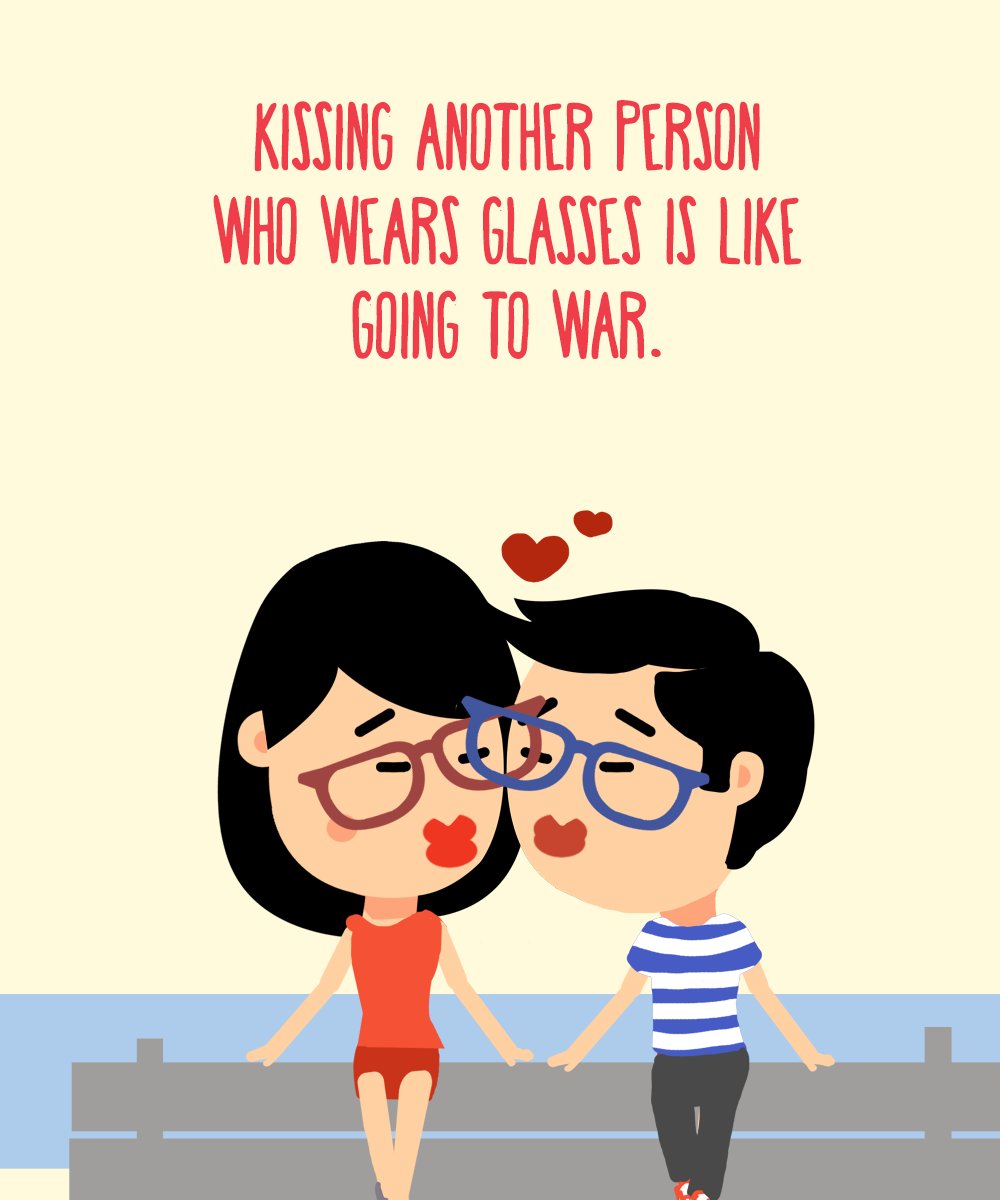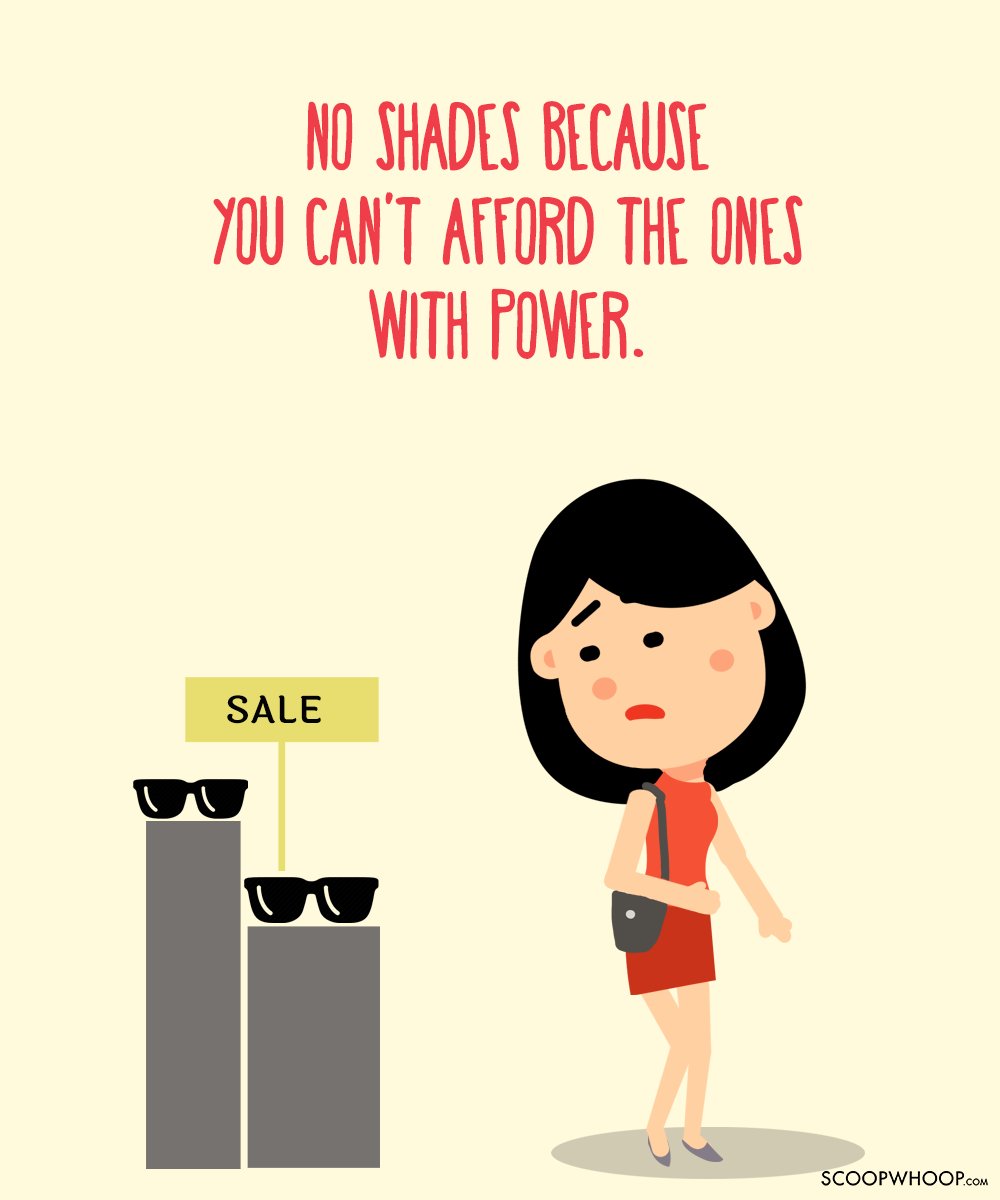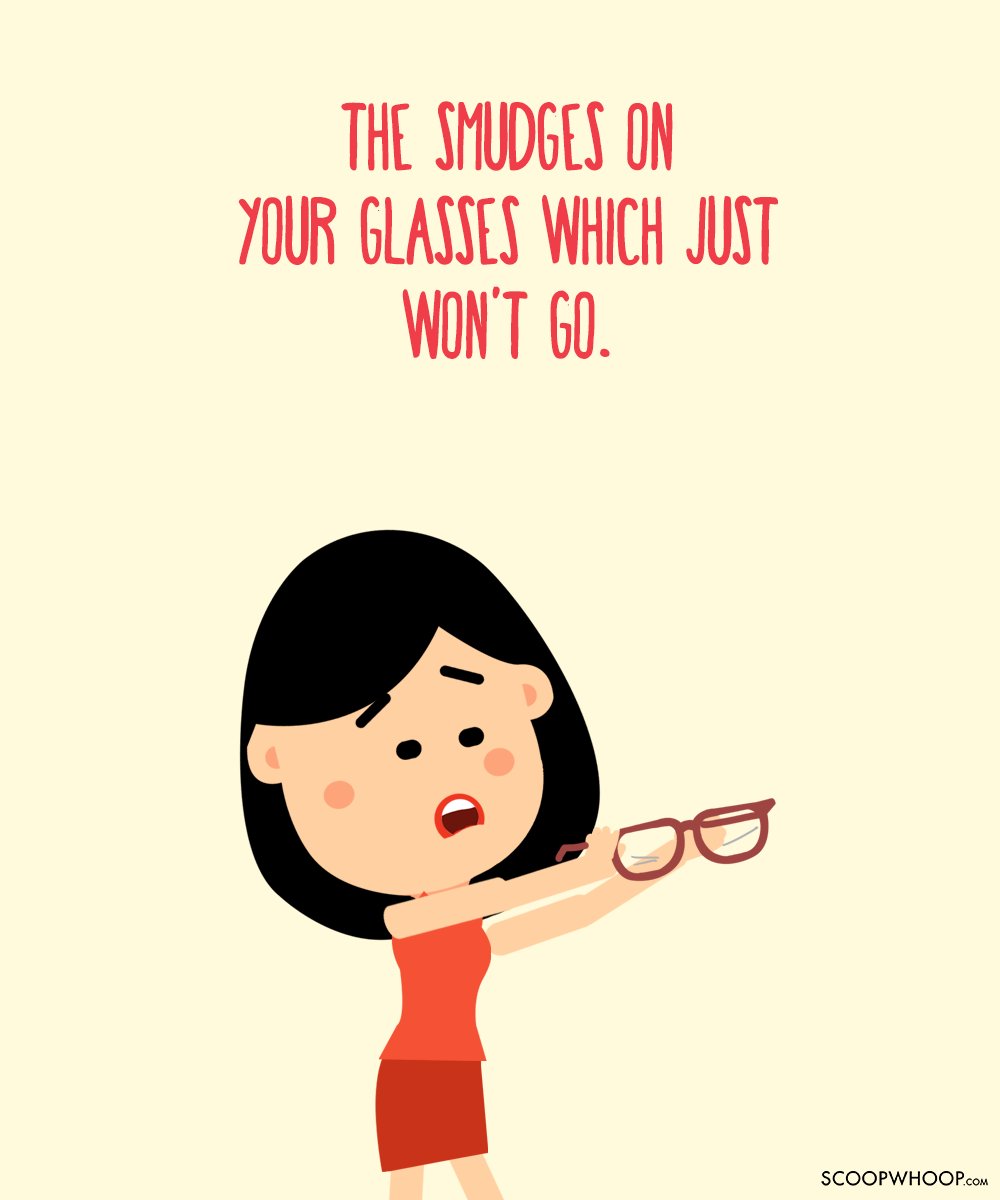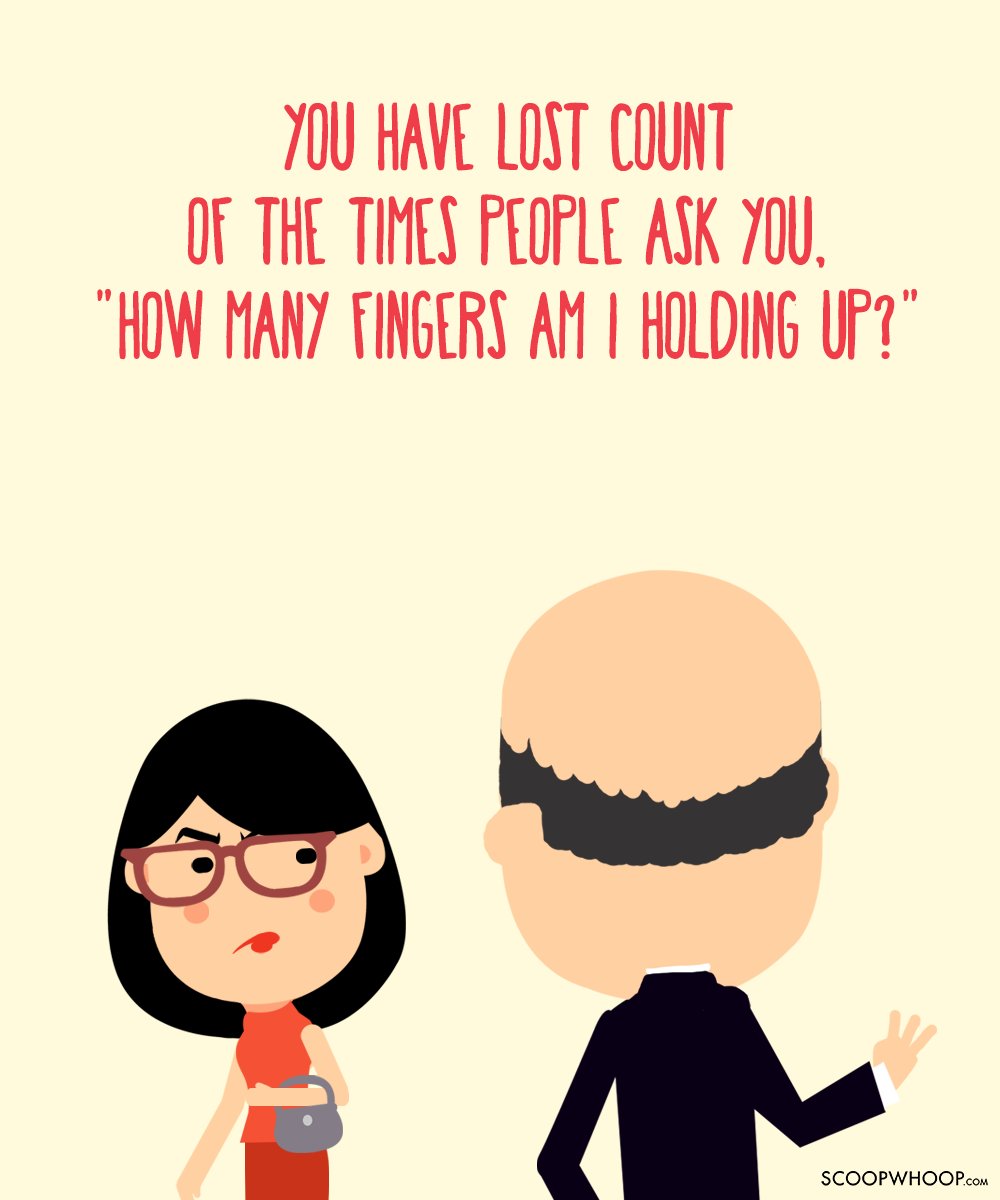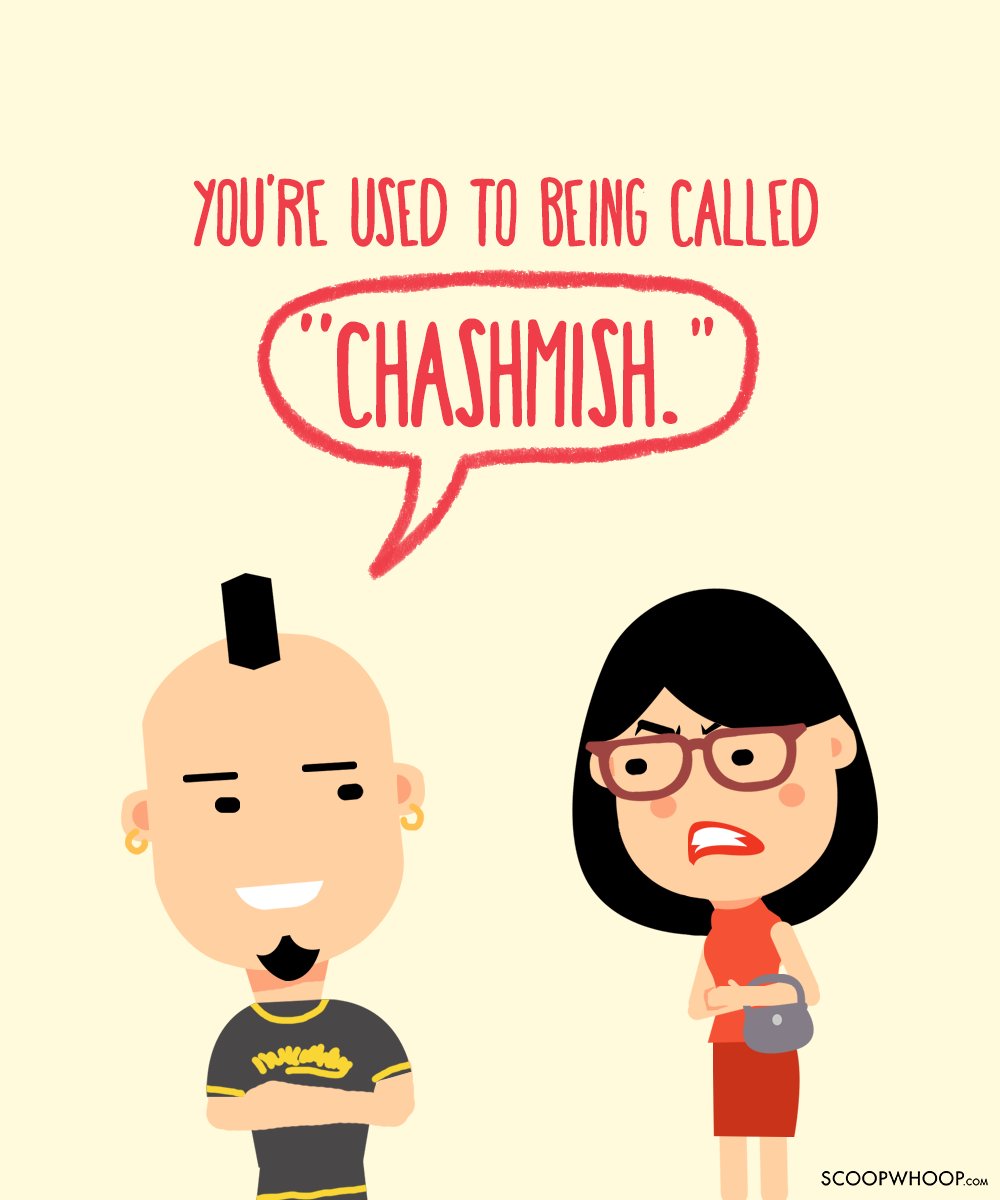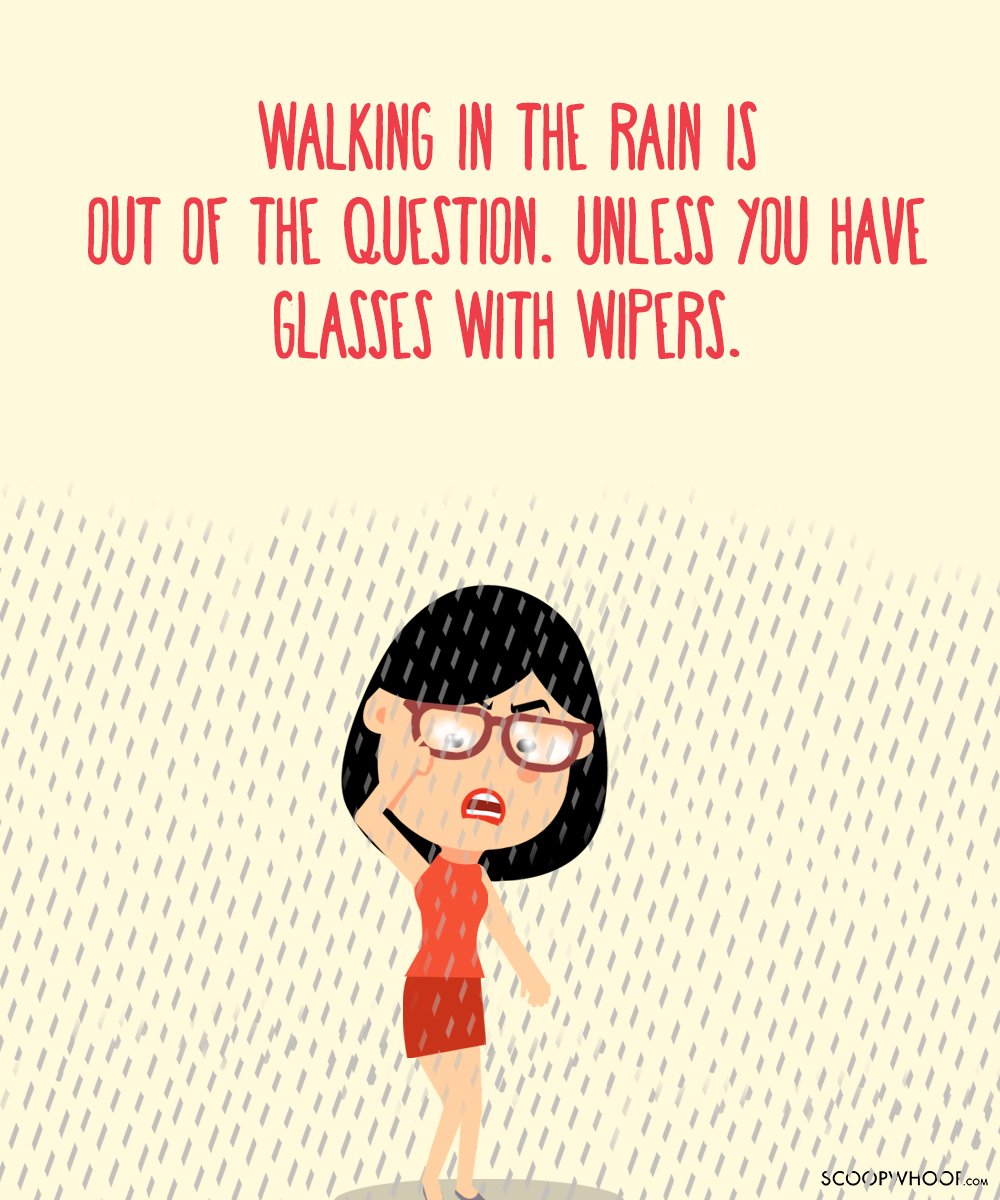 Not as easy as we make it look like, is it?
Designs by Puneet Gaur