Certainly, there are experiences in life that money can't buy for you and life won't just hand them over to you. Whether it was that first kiss, or the time you and a bunch of college friends ran off on an impromptu trip, or that one time you decided to do something you normally wouldn't and ended completely changing your perspective; we have just one of these things called life, and it would be fair to indulge ourselves into creating memories that would last with us to the end.
So, here are a few things you can start off with.
Festivities rise to a beautiful burst of lights and gulaal as the folk of Kolkata gather for the annual Durga puja; a sight not to be missed.
Topping the Scoville units charts, the North Eastern chilli of Bhut Jolokia is one of the hottest in the world. Do you think you can take it?
Through January, the Zanskar river freezes over to lay out a chadar (blanket) of frozen ice in the gorge, inviting daring adventurers to a 5 day trek (one way) over 105 km of frozen ice. Phew!
Ramzan's the time of the year when Chandni Chowk buzzes with life during the breaking of the fast. Head over and taste some of the best food in the country.
Over 130 years old, the Darjeeling Toy Train offers one of the most scenic and beautiful rides one could have on rails. Sip on Assam chai and stretch legs out, this one's for the chilled out.
And, why not participate too while you're at it. The langar at the Golden Temple is an amazing experience of giving and social service.
There is no place in the world where the festival of colours comes to life like it does in Vrindavan. Head out and be a part of an experience that no other place in the world can offer.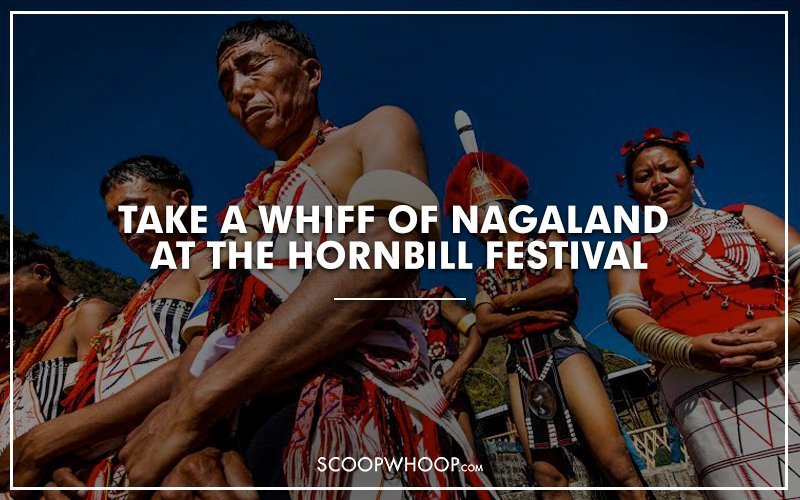 Held every year in the first week of December and called the 'Festival of Festivals', Hornbill is the coming together of a plethora of tribes and their cultures, native to Nagaland.
A ride in shikara over the Dal lake is probably a bucket list bullet point most of us have but never got around to doing. And, it's about time that we all did.
Never before would you have witnessed the kind of energy, precision and tandem teamwork that plays through at the snake boat races in Kerala. Head out there and check out this ancient sport from the time of rulers and kingdoms.
Every year, Kila Raipur near Ludhiana in Punjab hosts their rural Olympic sports tournament with a range of interesting and amazing sports. It's madness.
Gujrat's Rann Utsav is an amazing winter carnival of arts beginning from December all the way up till Holi in March.
One of India's most famous mega festivals, the Kumbh Mela is one of its kind and larger than anything you could imagine.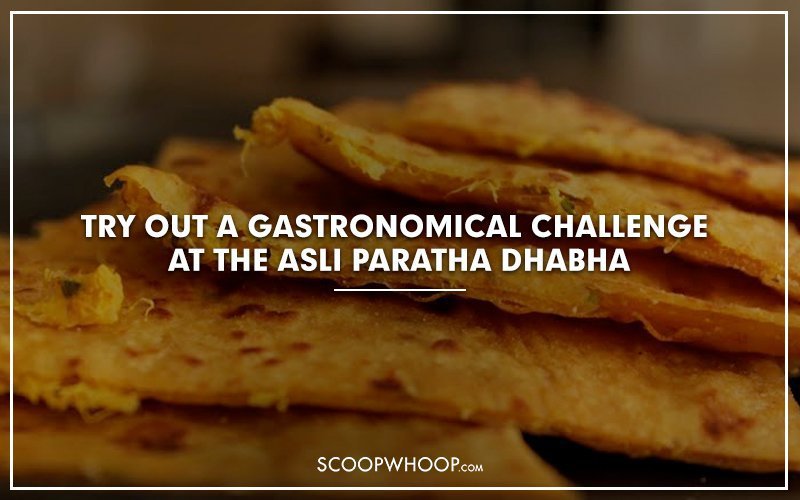 Head over to the Asli Paratha dhabha on the Delhi-Rohtak bypass and you might find yourself in the middle of a food challenge; devour three 18 inch parathas in 50 minutes and you get lifetime paratha free. Now, here's a challenge I'd love.
Mumbai, the city of dreams, is known for its crowd and the never ending bustle. And its local trains are a testament to the city's fast-paced and uninterrupted lifestyle. See if you can figure out the city travel via the local train.
With over 50 wineries in and around, Nashik's vineyards are known to be one of the best in the world. You don't need to head over to Napa Valley for wine tasting any more.
An amazing spectacle to witness in Orissa in India would be the hatching and crucial crawl to the sea of hundreds of tiny Olive Ridley turtles. I'm trying not to say "Awww".
Pushkar's Camel Fair, a 5-day festival of livestock and camel and one of the largest  of its kind, hosting competitions like "matka phod", "longest moustache", and "bridal competition." Splendid.
It is the art of giving and peace that the monks of Sikkim know so well; and, they also have their own kind of fun. Head over for a stay at a monastery and volunteer with them; let yourself evolve as a human being.
Far away from reach, Tawang in Arunachal Pradesh is the home of amazing culture and folk, and the annual Tawang Festival is an epic showcasing the local culture, arts and food. 
Visit the dunes and camp at Thar for an experience of a lifetime. If you're a luxury lover then this will perhaps be the best camping experience ever. 
Ten days of peace and most of all quiet; Vipassana is an intensive meditation exercise regarded to be a soul enriching experience for everyone who attends. You know you need it.
The flag hoisting and gate closing ceremony at the Wagah border is an amazing display of testosterone in an under-the-breath agreement of friendship between India and Pakistan. 
A valley, isolation, music and loads of rice beers are what attract hundreds to the Ziro festival of Music held every year at the Ziro valley in Arunachal Pradesh. In fact the ride heading over to it is a an amazing journey all by itself.
Now, get out there.