We often walk past generic advertisements going about our daily lives but when it's something that makes us pause and think twice, we know that it's a great ad, and the company has won its customers. This is exactly what Nissan Juke's advertisement is all about, which has left the Internet baffled. 
So, all is not okay in this billboard advertisement of Nissan Juke, that has got people talking. 
Can you spot the error?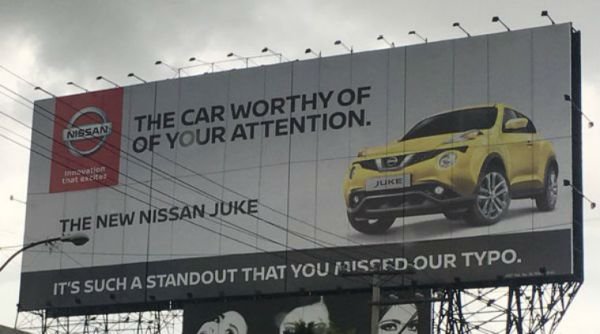 The picture of the hoarding was posted by a Philippines-based Twitter user, Gino Quillamor, in which the punch line of the ad says: "The New Nissan Juke. It's such a standout that you missed our typo."
Indeed, the clever ad got all the attention it intended to receive. The punchline confused everyone, and people went crazy looking for the error. 
If you're still scratching your head, the word 'Of' has been used twice in the first line of the advertisement. Feeling silly?
And for making the car model popular, Nissan rewarded Gino with a Nisaan Juke, though just for a week. Here's his Instagram post.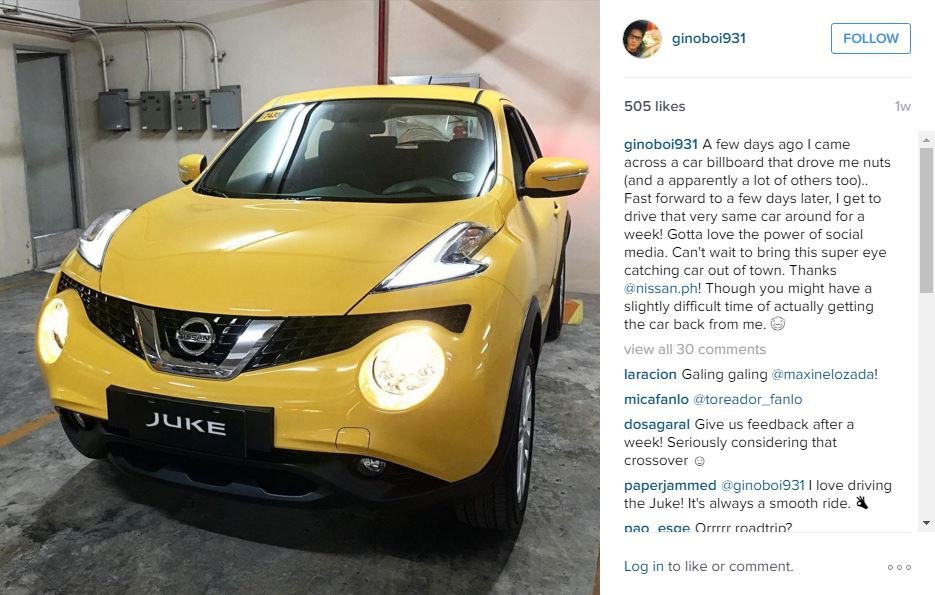 Fell for it, didn't ya?