As morbid as it sounds, there's no denying that all of us have thought about how we'd like to die! 
Some are extremely scared of it and some go about their lives happily ignoring it. Yet, death is an eventuality that can't be denied. Busy trying to live our lives each day as it comes, we can choose to not think too much about it but fact is, it's always on our minds, even if we've hidden it somewhere in the deep, dark corners. 
However, some people aren't afraid to talk about it. And surprisingly, they have rather amusing takes on death. Take for instance these 13 people who shared with us just how they'd like to die. And their responses range from shocking to highly hilarious! 
1.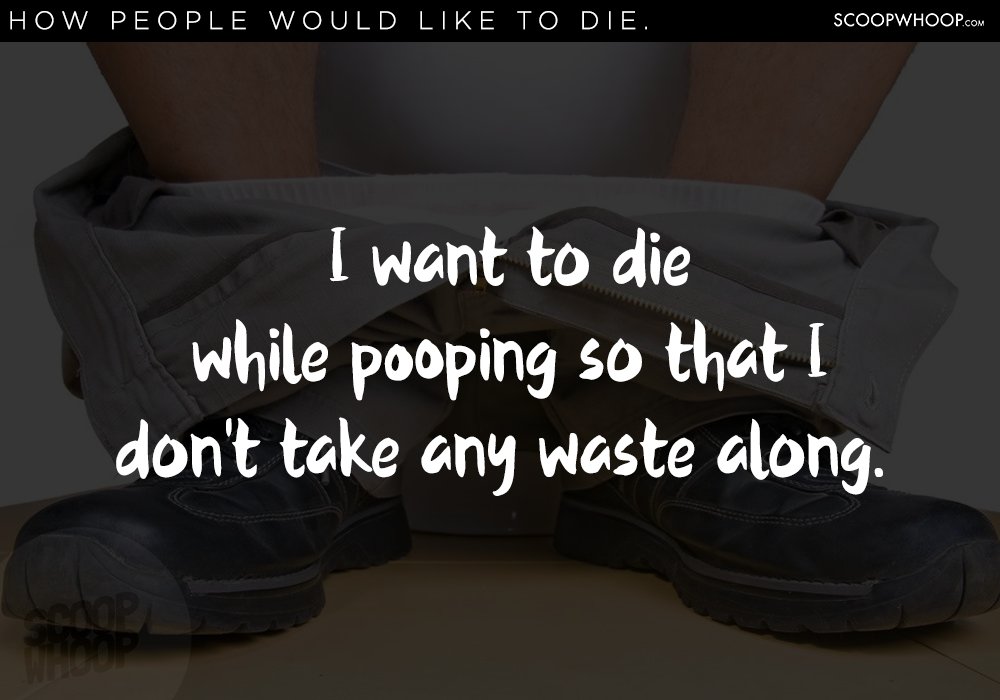 2.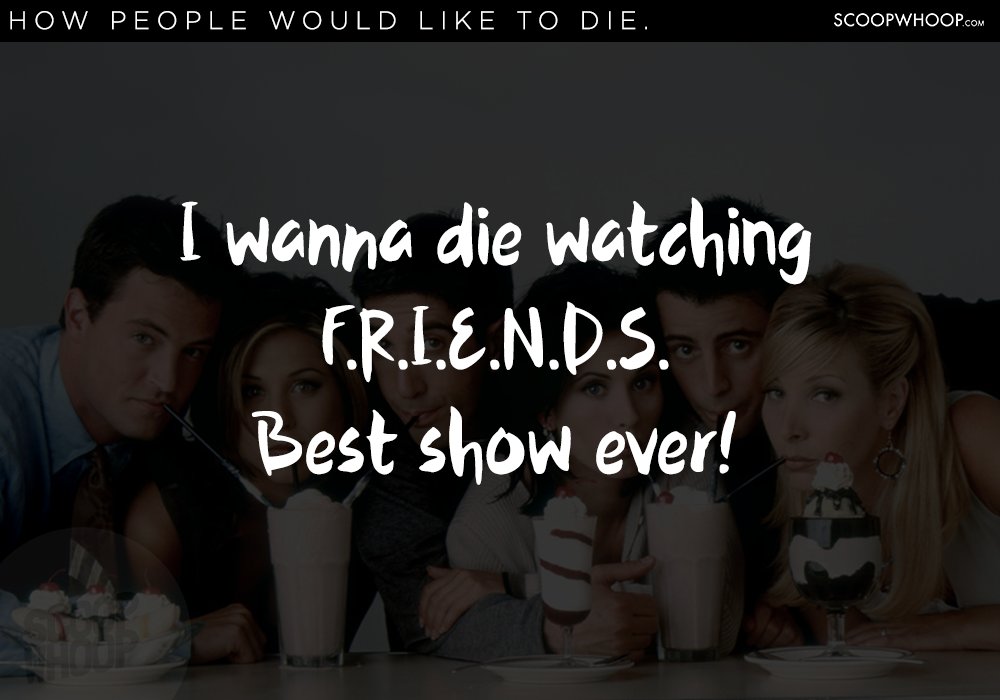 3.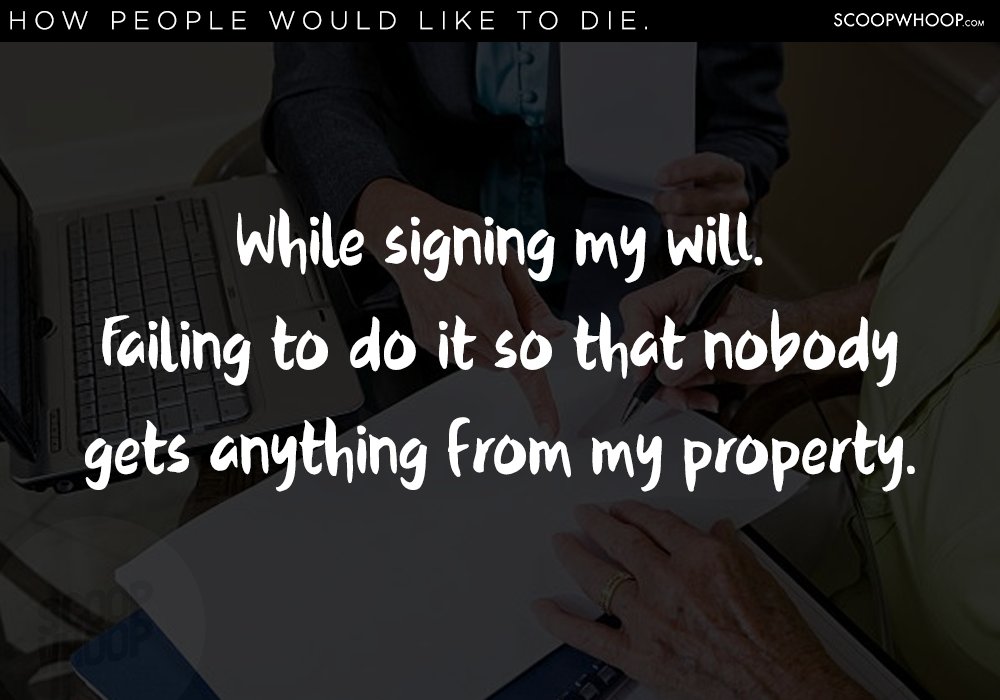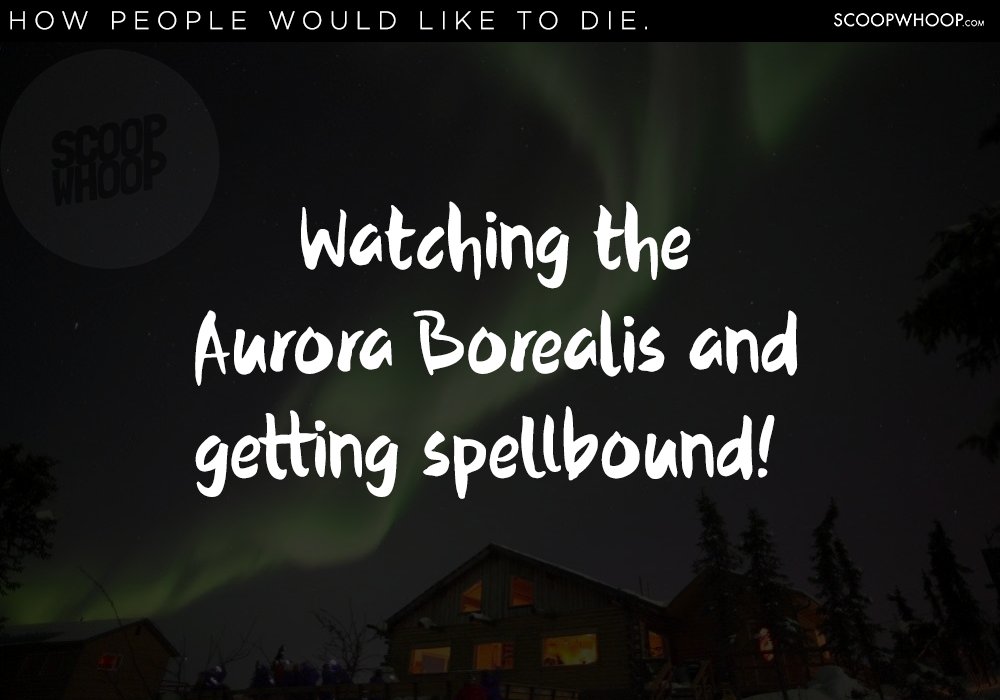 5.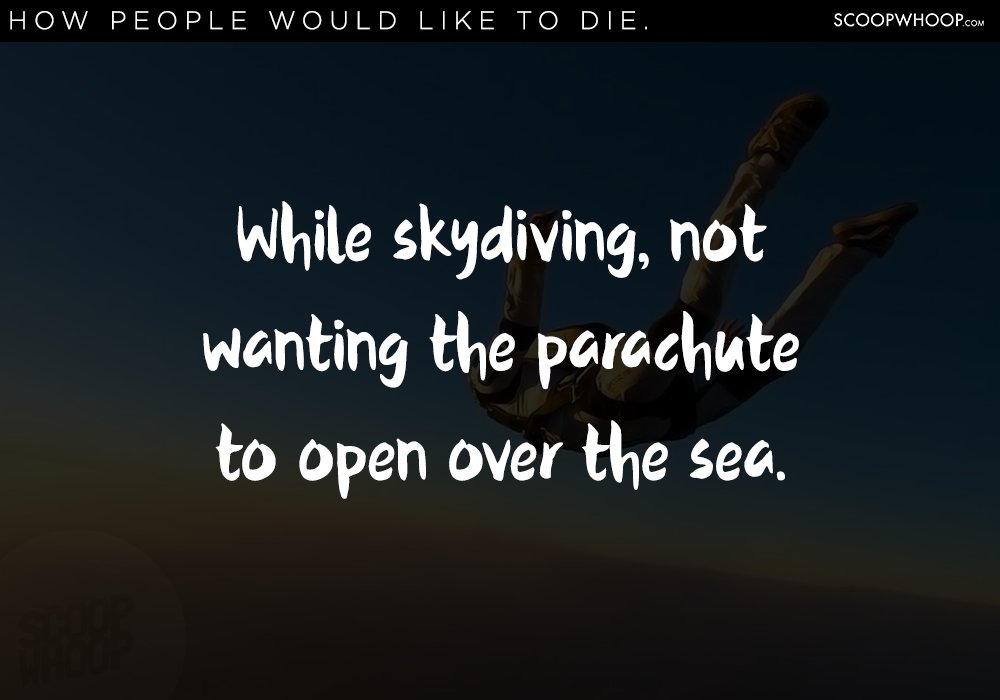 6.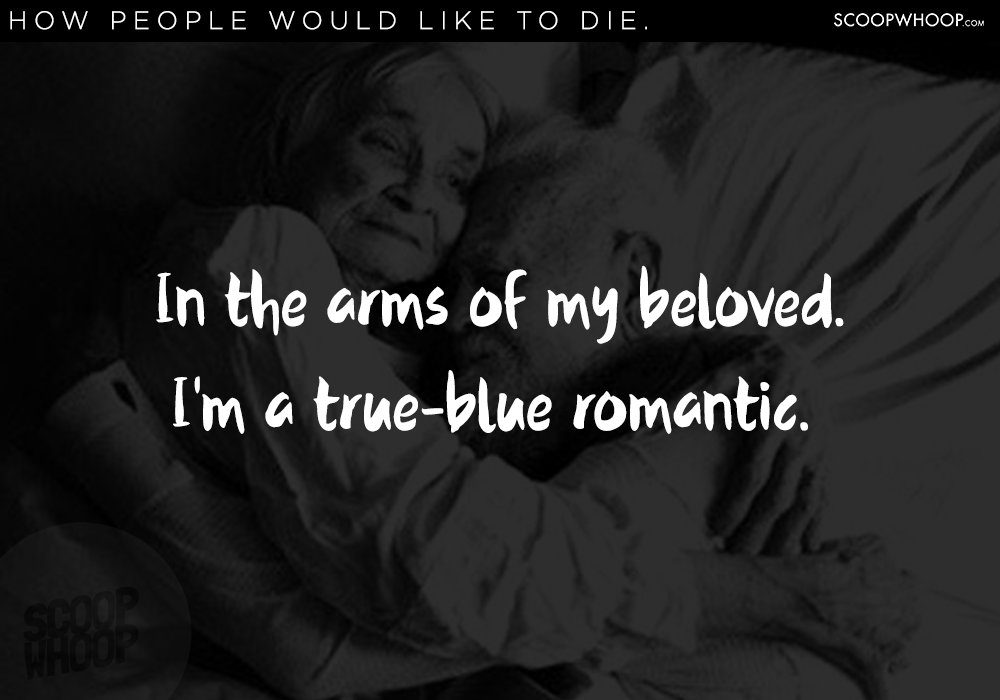 7.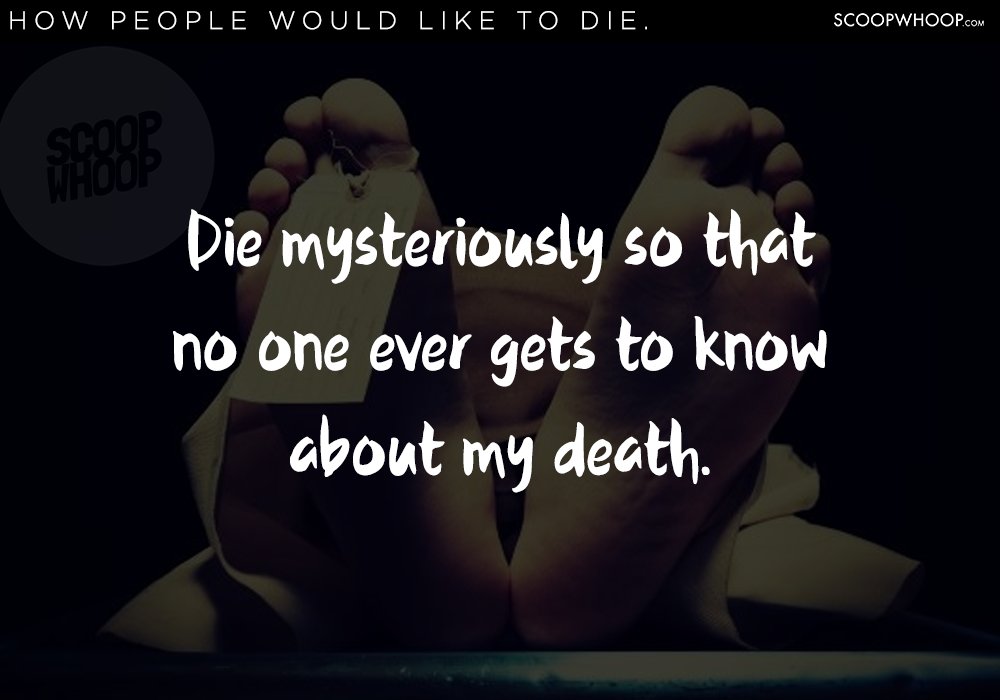 8.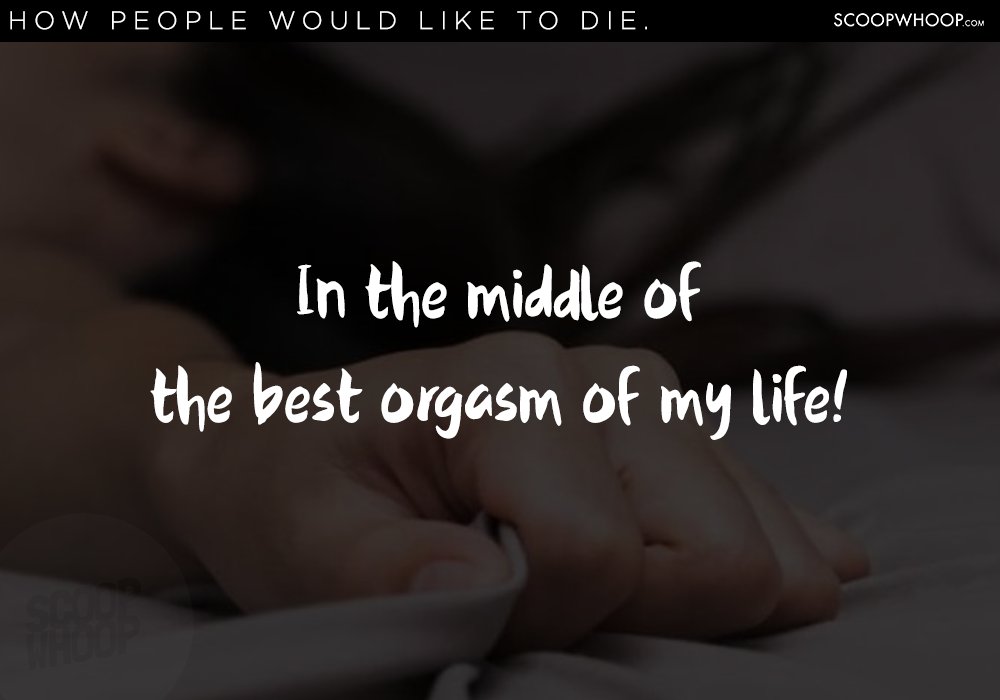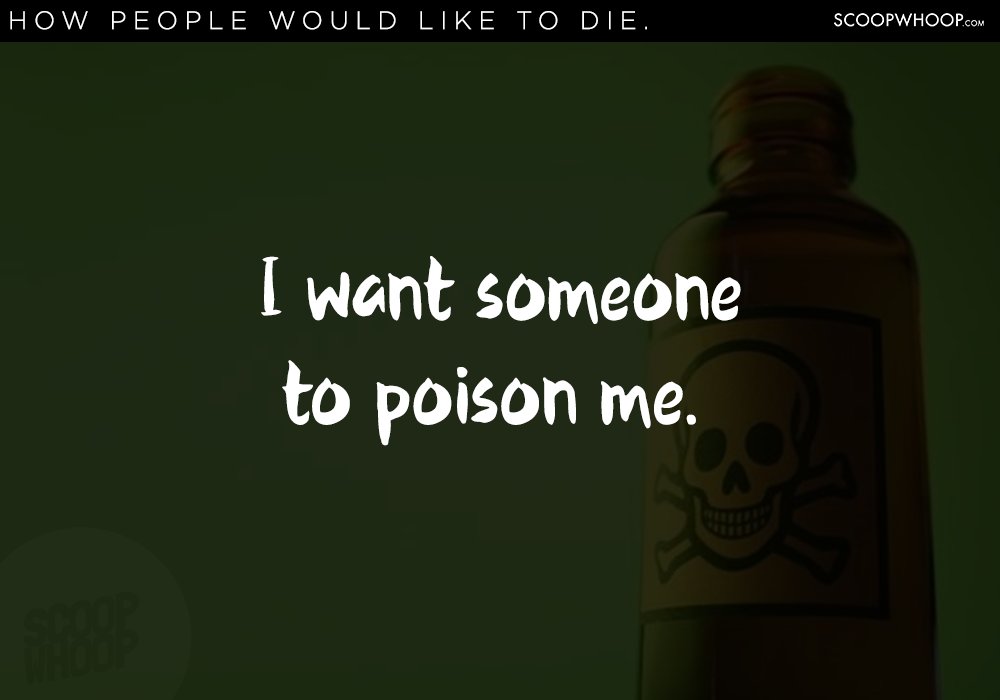 10.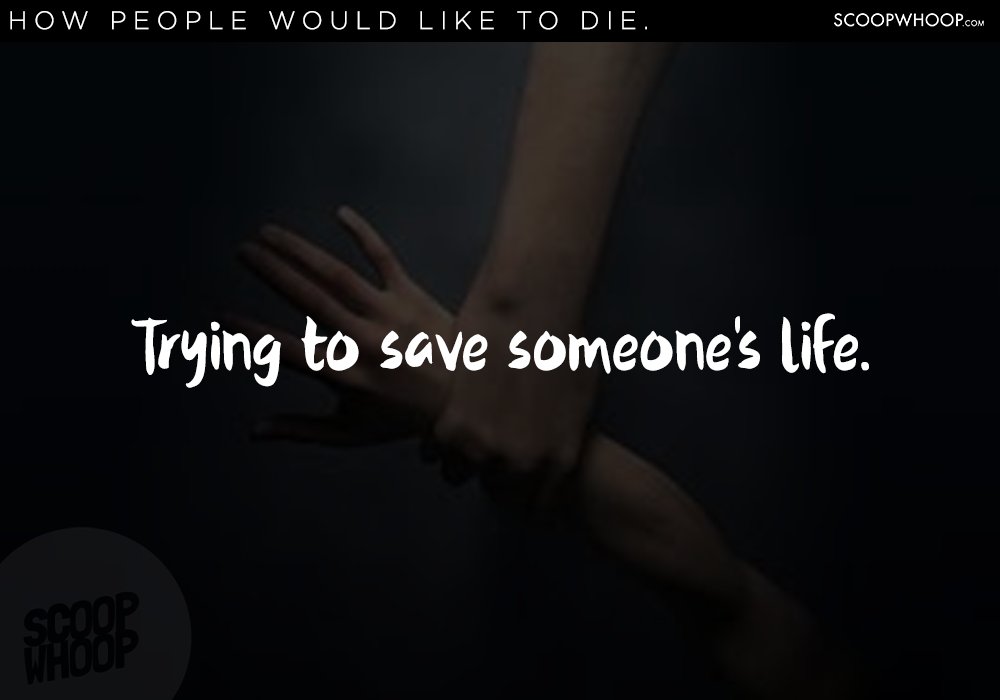 11.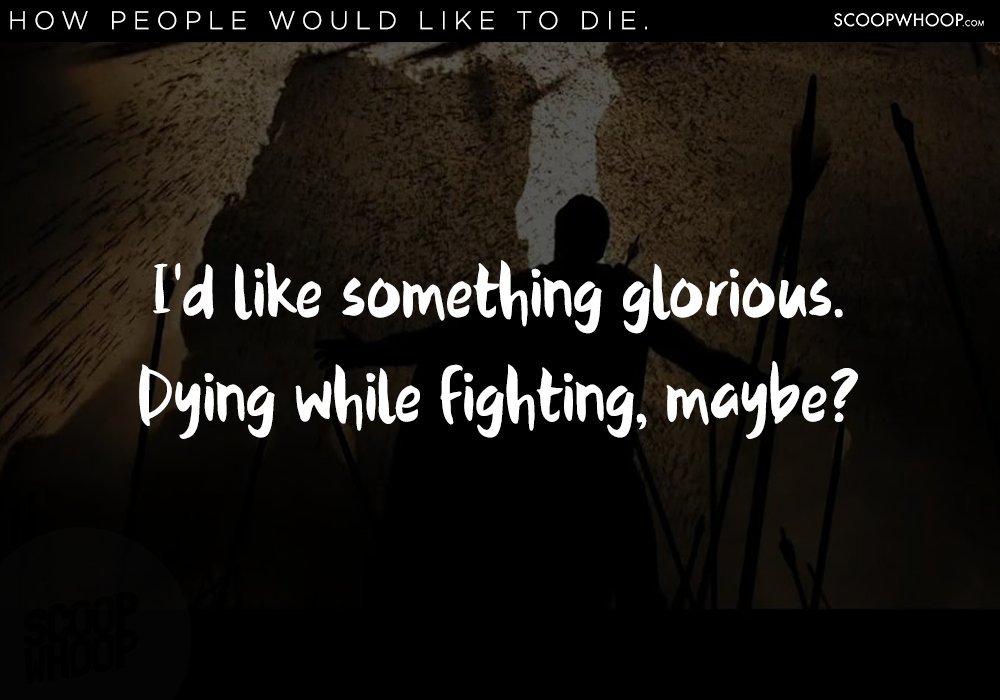 12.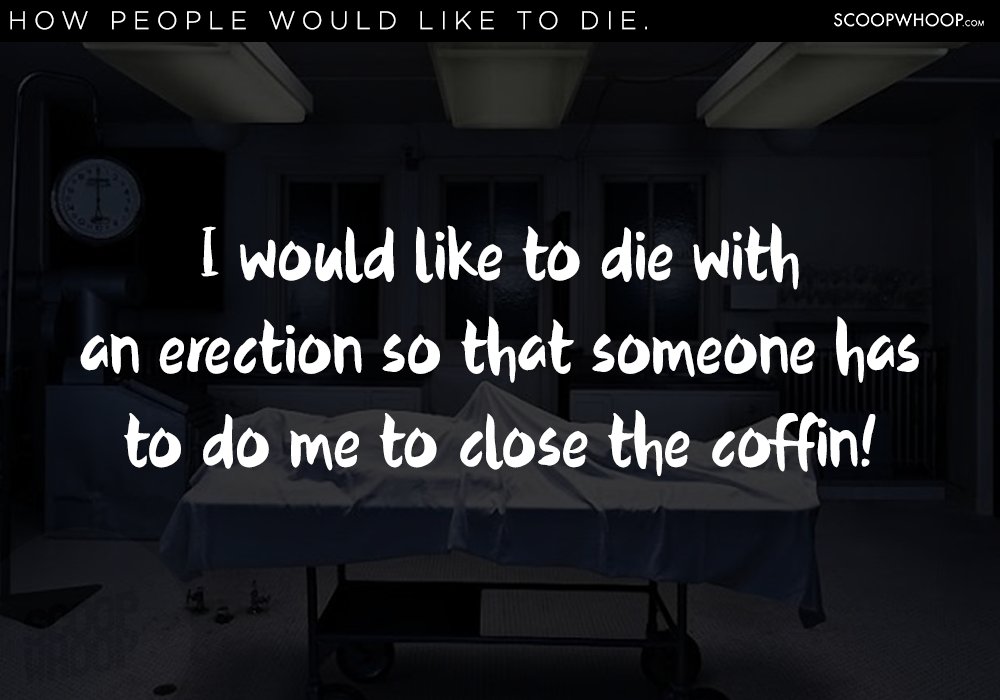 13.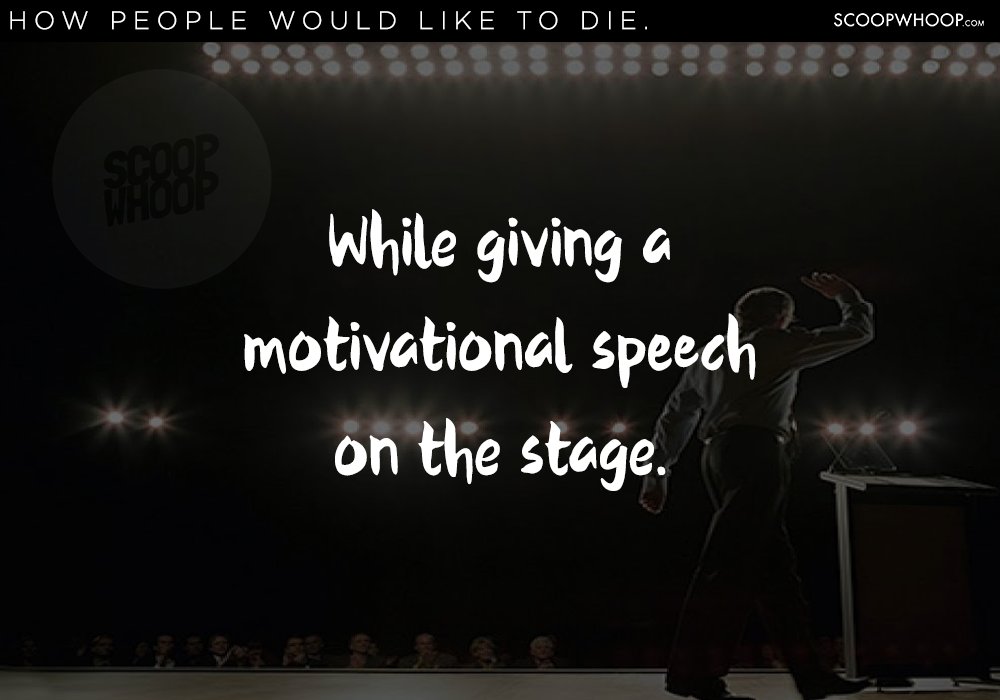 Design credits: Anmol Gambhir