Sanjeev Kapoor is the poster boy of the cookery universe of India and the secret crush of lakhs of middle-aged women who find solace in his zaykedaar dishes and honest smile. In fact, it's his sweet guy image that almost makes him the cuddly Santa of the cookery world.
But what Sanjeev has got is a set of very specific skills, acquired through years of hard work in the kitchen. In fact, such has been the longevity of this man in his profession, that people from my generation can't even begin to imagine Sanjeev without that apron and Fillet knife! 
So what is it like to actually have a conversation with Sanjeev Kapoor outside the world of food and nutrition? What would you ask him? How would he respond?
To find out just that, we thought of a few situations and how Sanjeev Kapoor would react to them, and they're hands down funny!
Read on: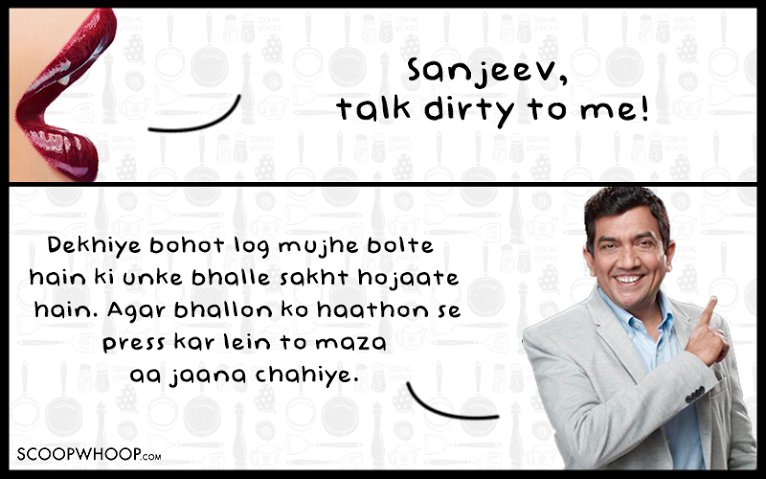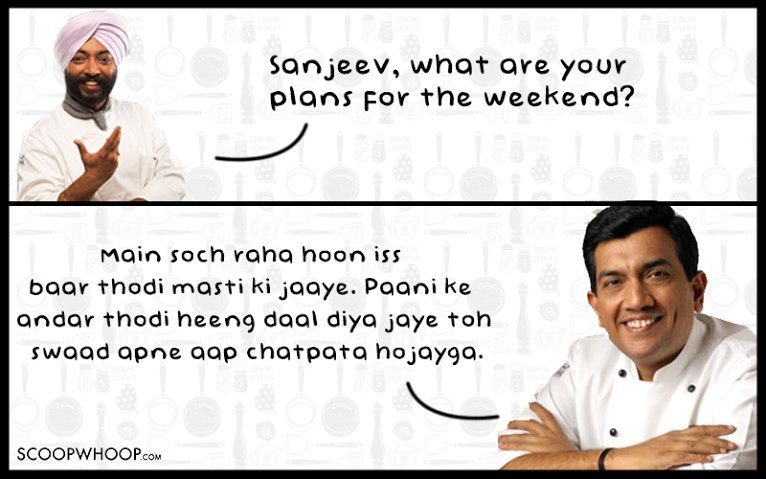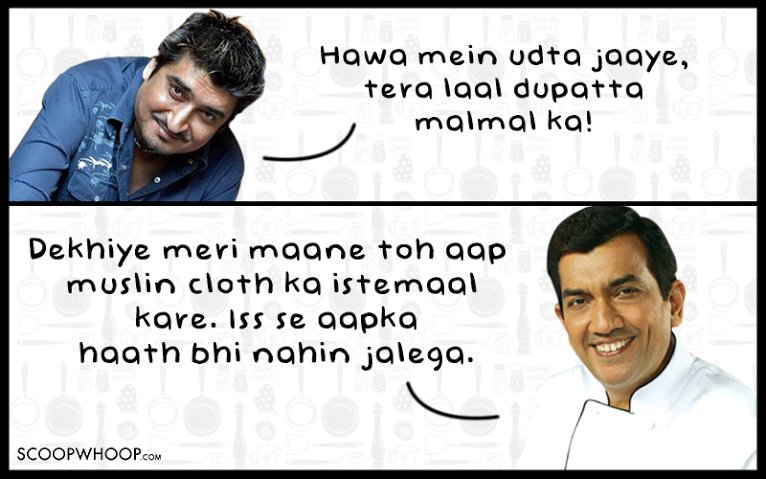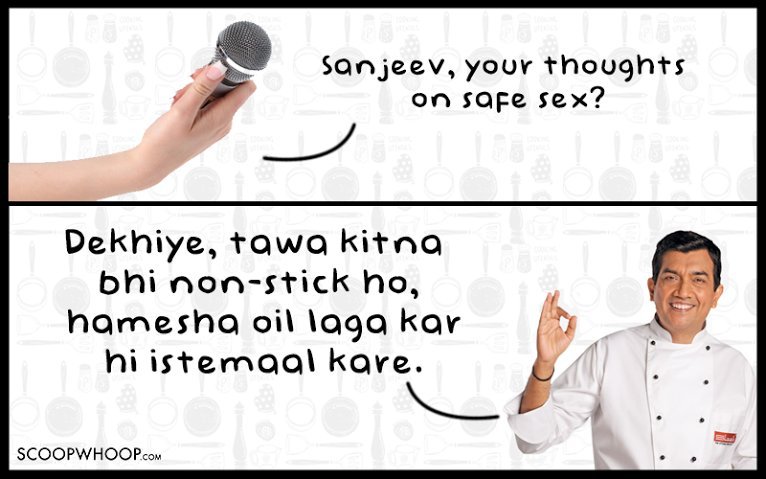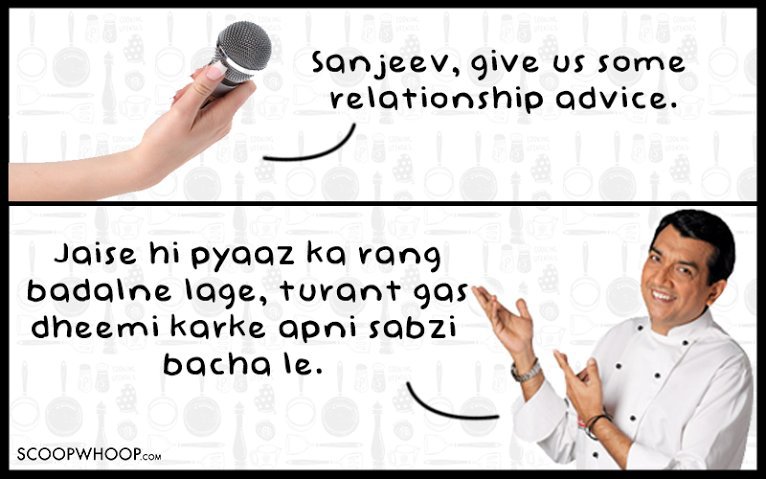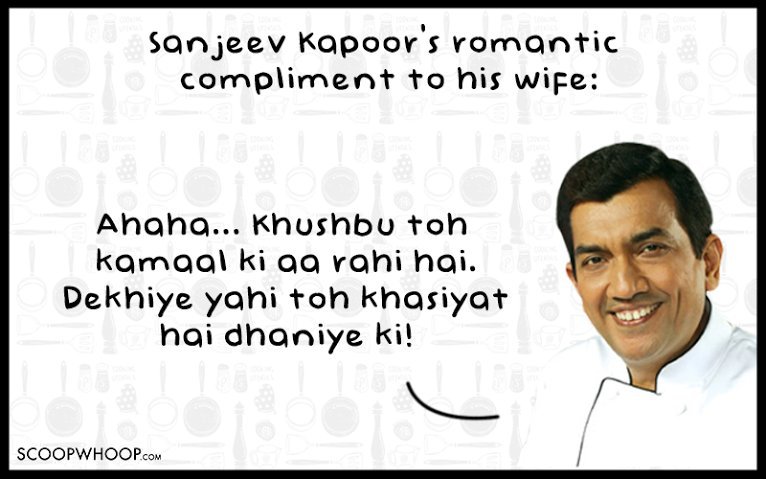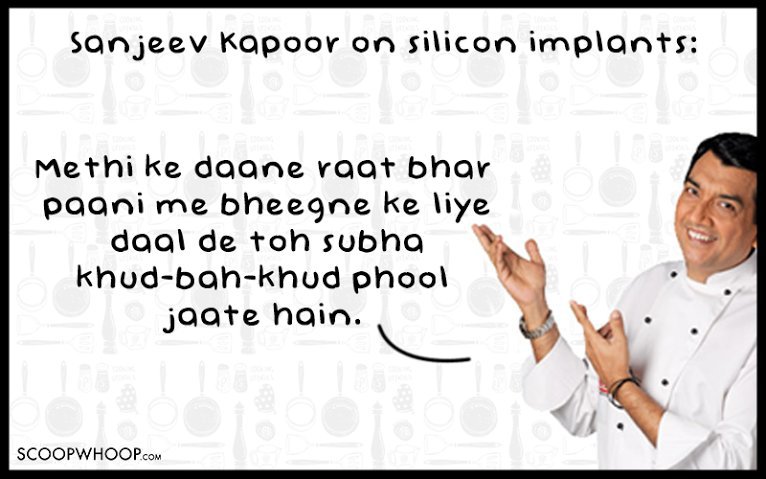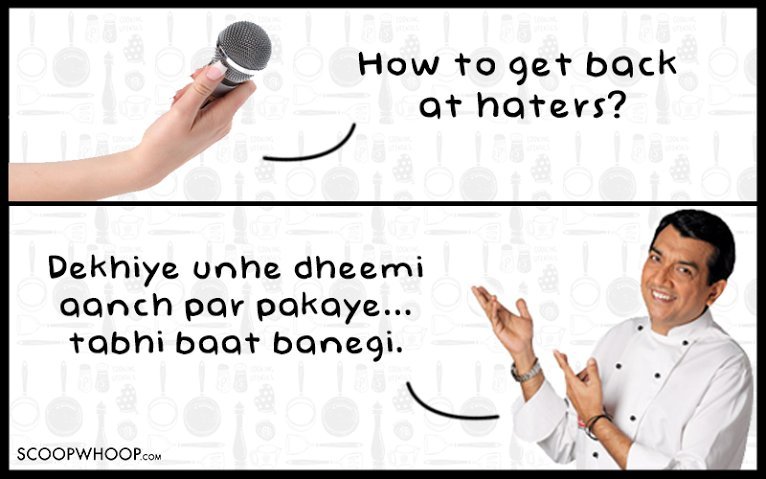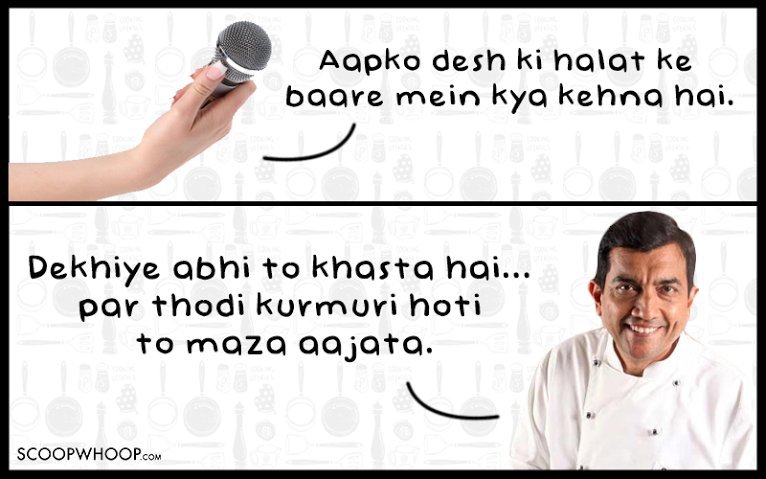 You got us, Sanjeev!
Design credits: Disha Bhanot