Getting a tattoo is in the bucket list of every other person out there. And while we all want to be this badass person who doesn't overthink their decisions, we actually do overthink our decisions. So while you do that, take inspiration from these minimal tattoos to give you a taste of the real deal-
Sunflower tattoos take the cherry of minimal designs.
Or flowers of any kind, for that matter. Simple, yet oh-so-pretty.
A teeny-tiny heart for your heart.
Rainbows all the way.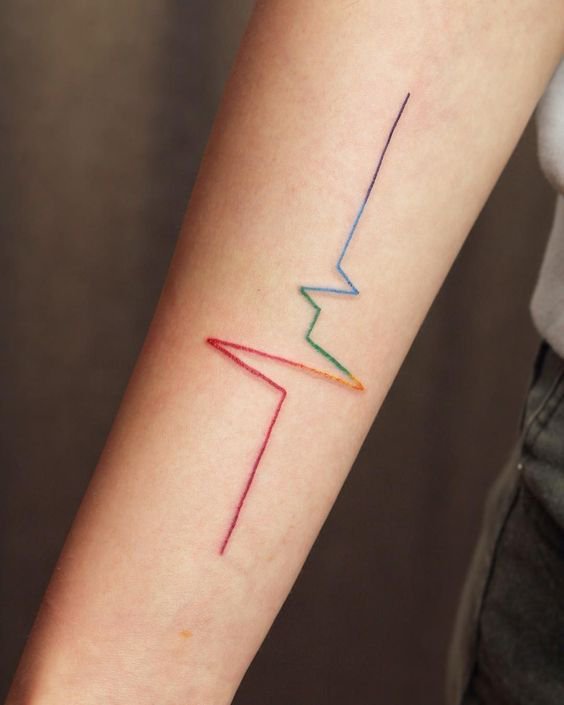 Slightly geometric/symmetric dotted designs look pretty alluring and are less painful to get.
How about a middle-finger tattoo? If someone asks where do you have a tattoo, you can just show them the finger, because it's really none of their business.
Arrow tattoos are also popular among minimal-tattoo lovers.
Minimal tattoos on your fingers like these-
Or you could get a significant date/year tattooed. 
If it's any 'constellation'…
Li'l birdie tattoos. You might not look pretty 'fly', but this tat sure does.
Colourful tiny flower saplings look uber cute.
Or you could get like a random pretentious word written in a lean font to seem mysterious.
Earcuff tattoos are pretty cool and look aesthetic AF.
'Where to miss?' 'To the stars.'
Tiny tree tattoos are 'evergreen'.
These tattoos are making a 'wave' on the internet-
Get your spirit animal tattooed.
Justin Bieber made these side-neck tattoos seem really cool.
Go, get it, you.