Some people put a lot of thought and creativity into the "toilet business" (no pun intended). Instead of the usual "Ladies" and "Gents", here are some of the wackiest signs that guide you to the loo.
A little hard to refute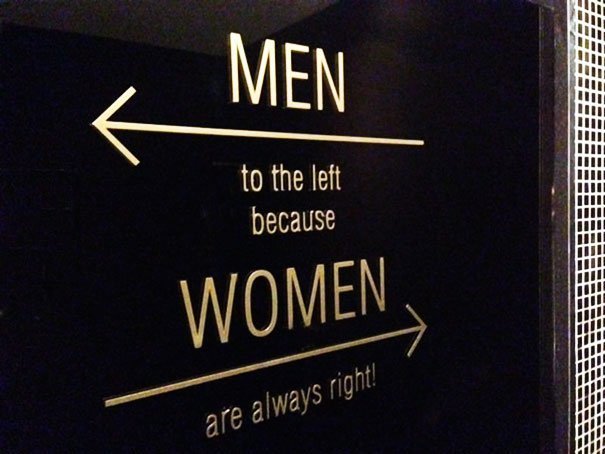 Brilliant!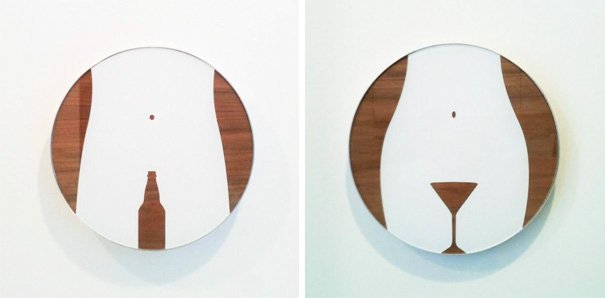 A little IQ test for those who want to pee.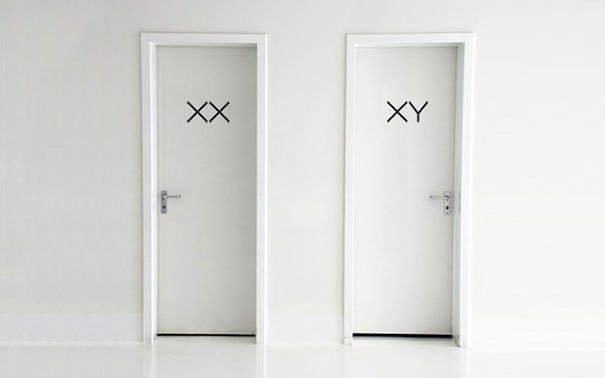 Chatter-house!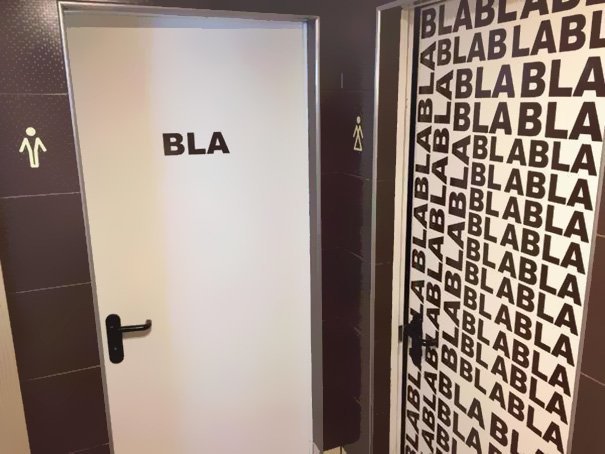 How does it rain?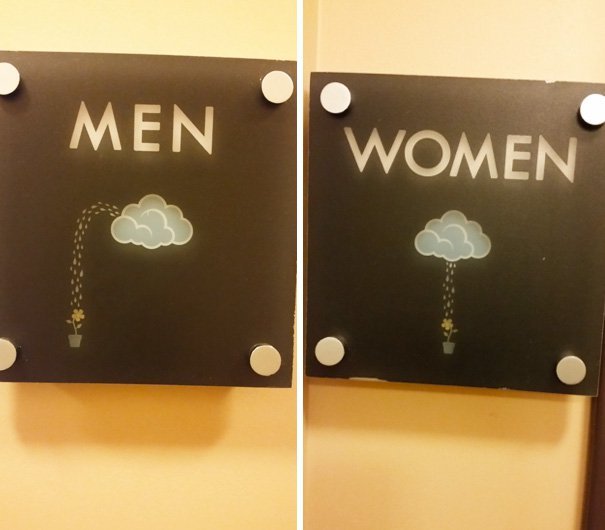 Hahahahahahaha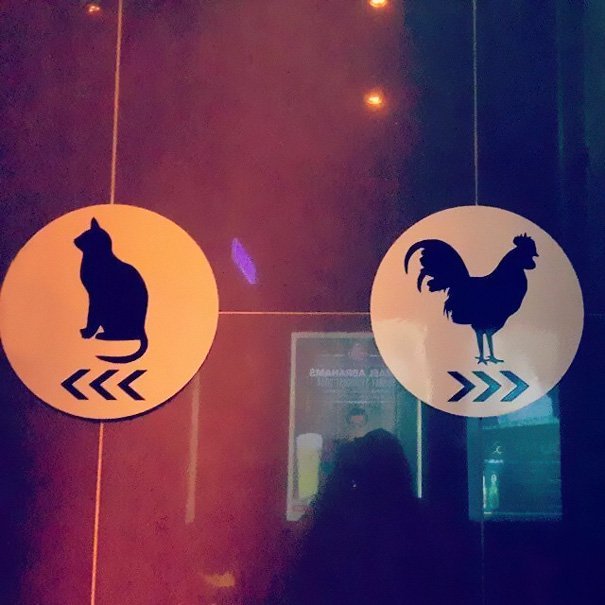 The new way of saying "Unisex"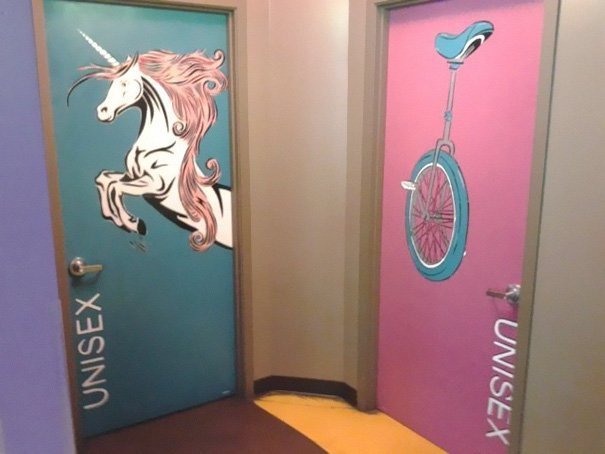 Word!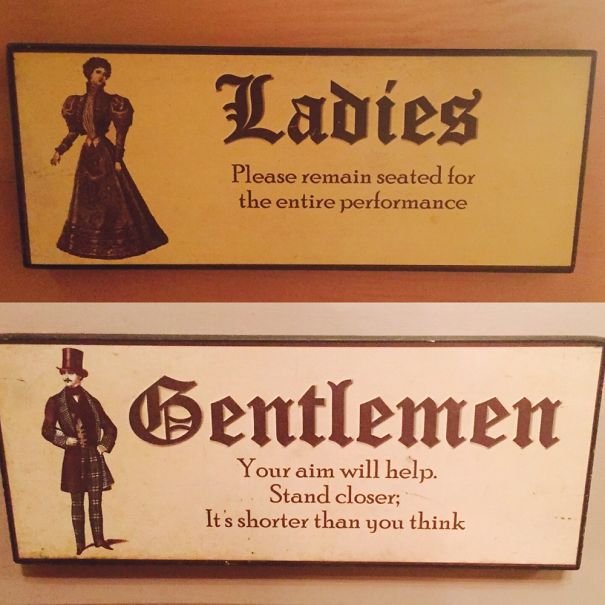 Genius!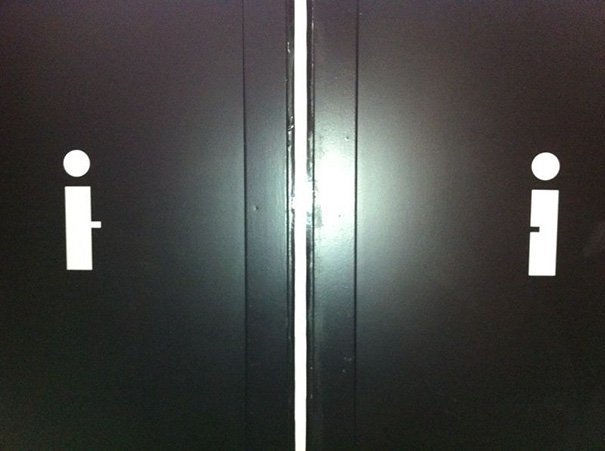 PacMan leads you to the toilet.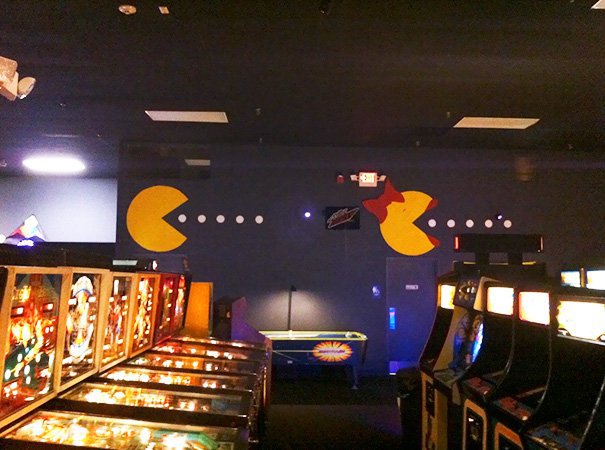 Which way does the beer come out?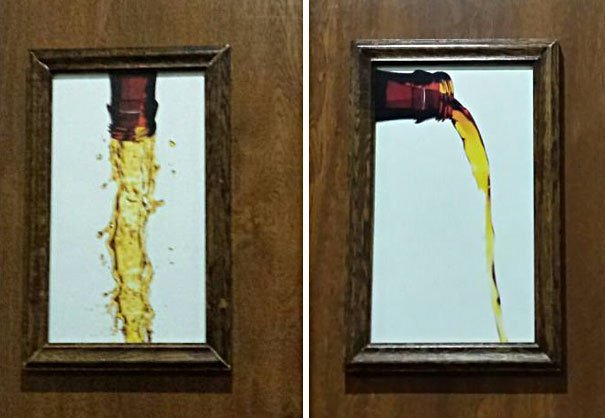 Meanwhile, at Google.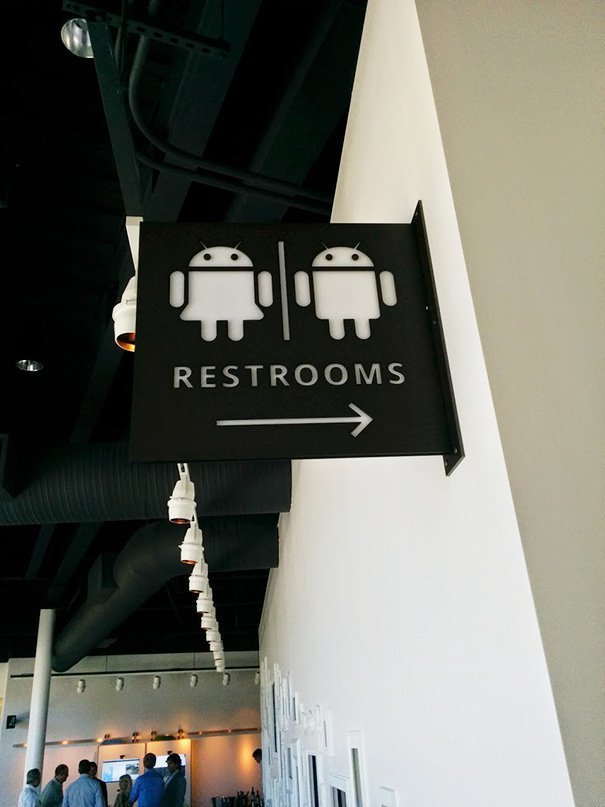 Bloody brilliant, yet again!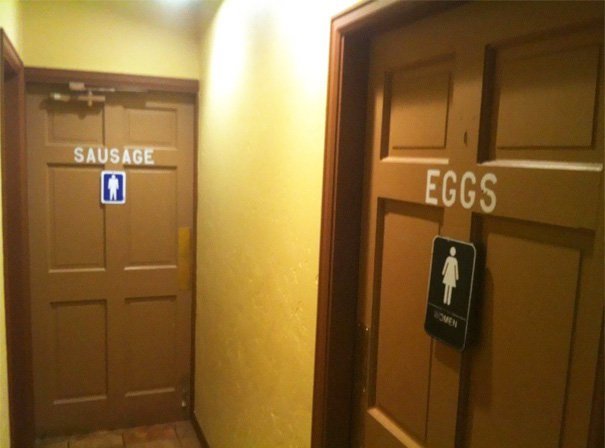 At a restaurant in Pittsburg.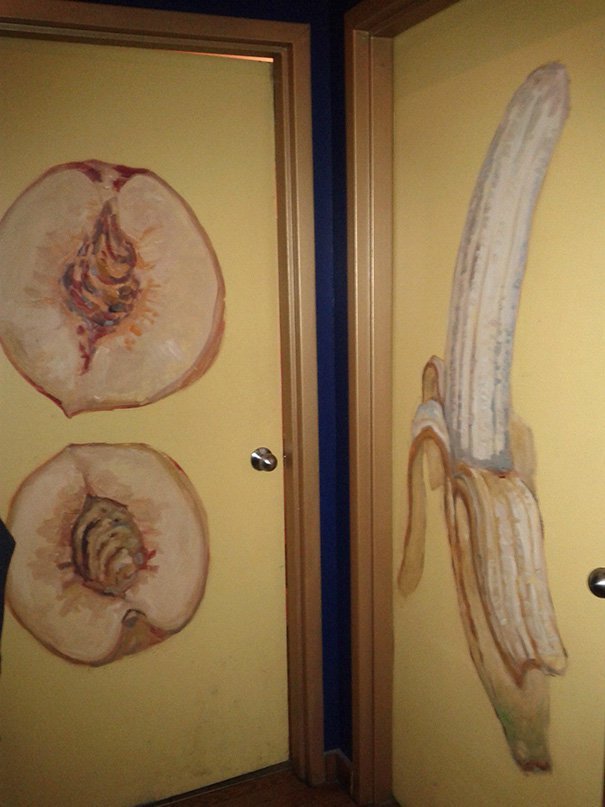 Now this is confusing.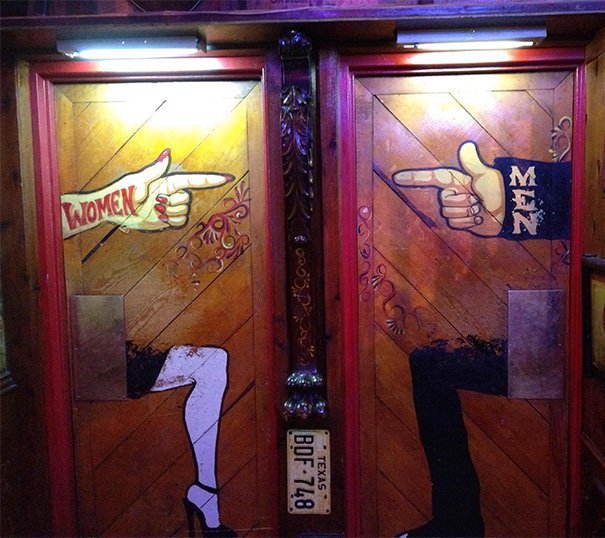 That's a "super" way of doing things.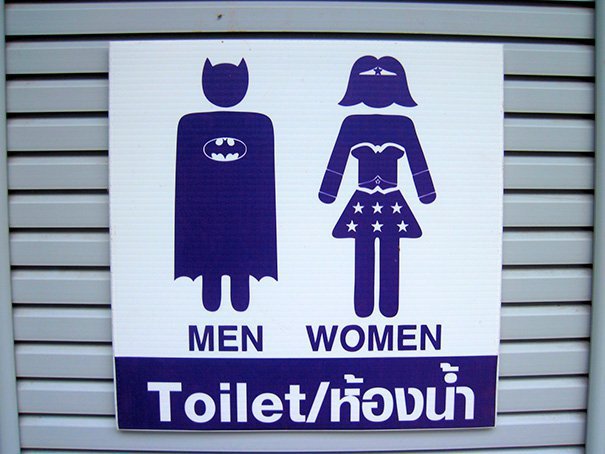 Holy Camoly!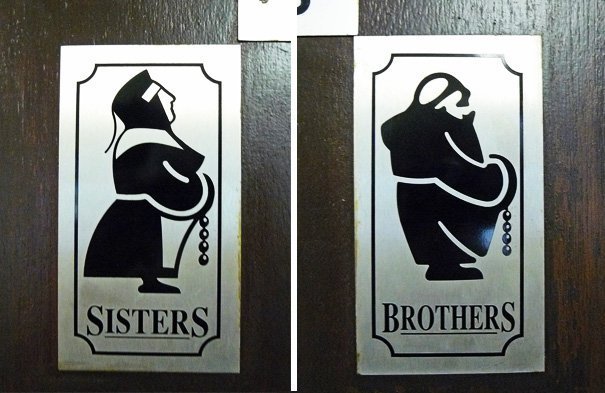 Confusion #2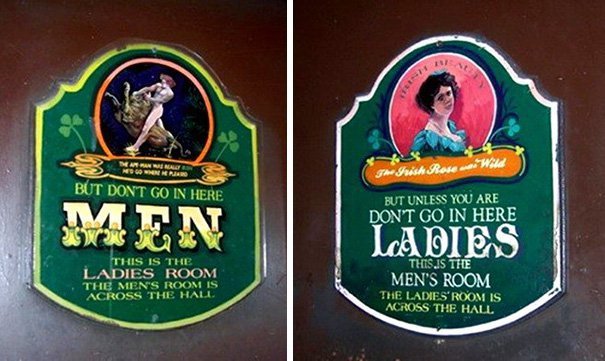 May the force be with you(r) pee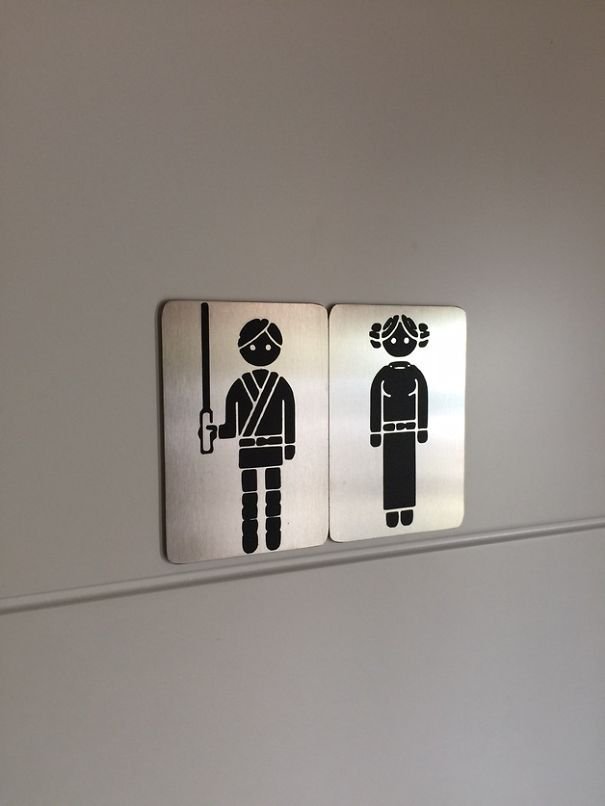 Shit, is this a bathroom sign?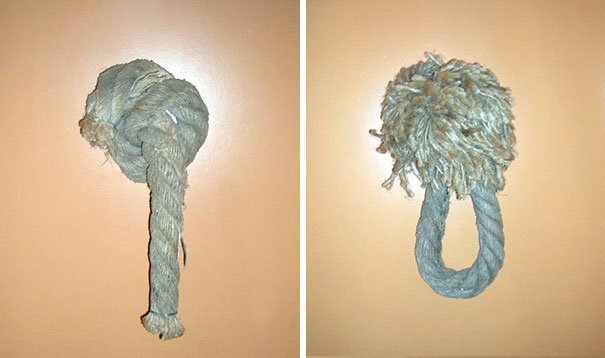 At a sci-fi bar!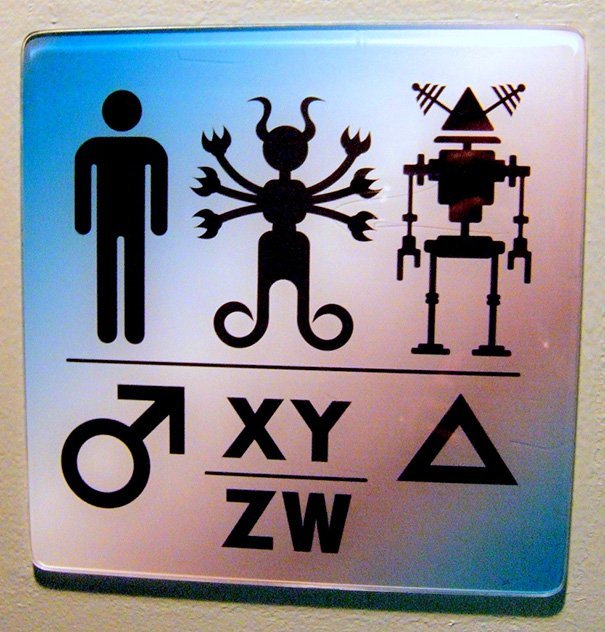 Witty!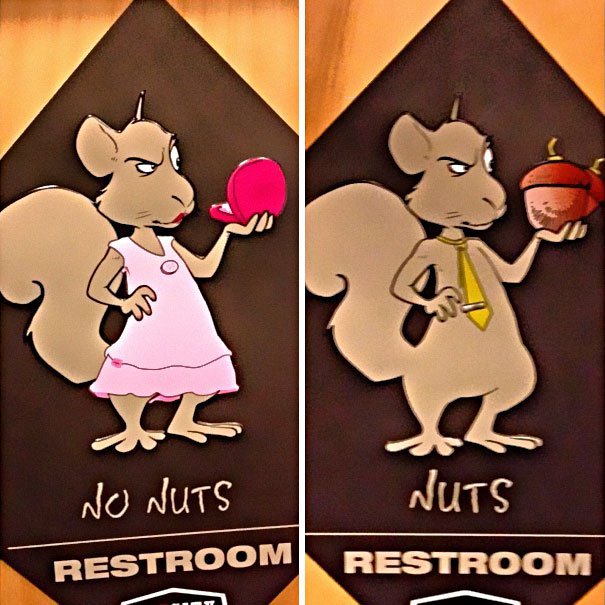 Mr. Garrison is no longer in denial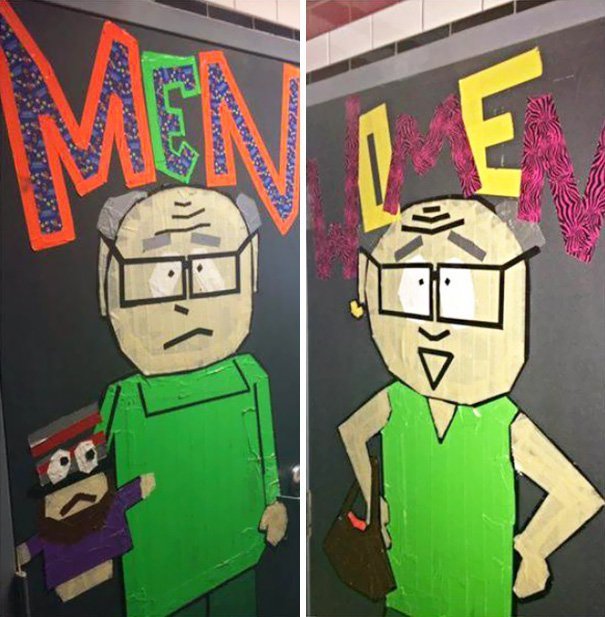 Marge v/s Homer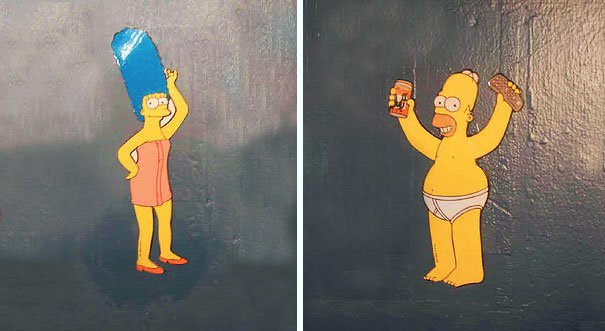 Isn't this awesome!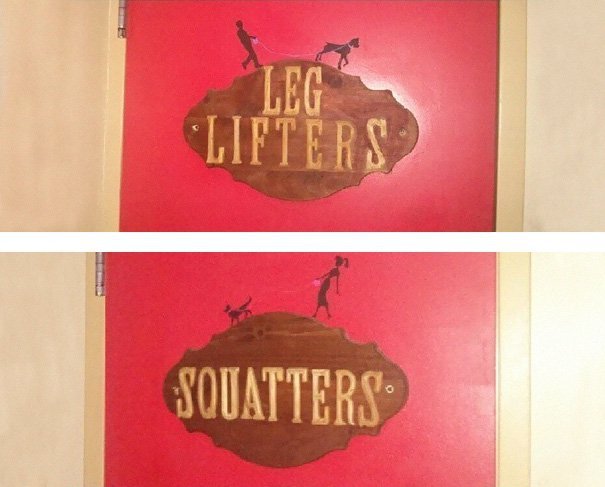 At a pizzeria.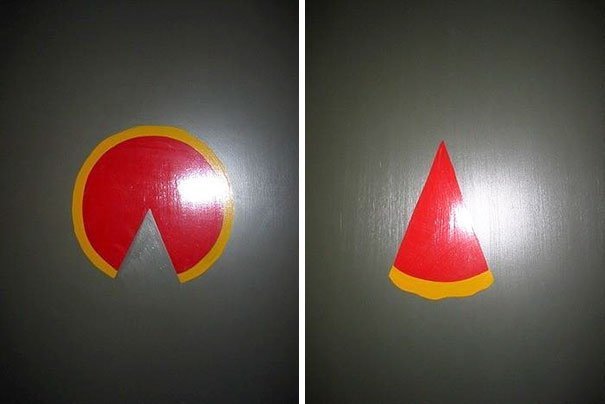 The Middle Eastern way!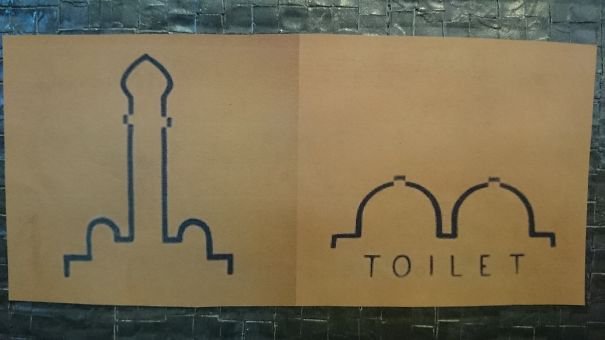 Bathroom signs at a music bar!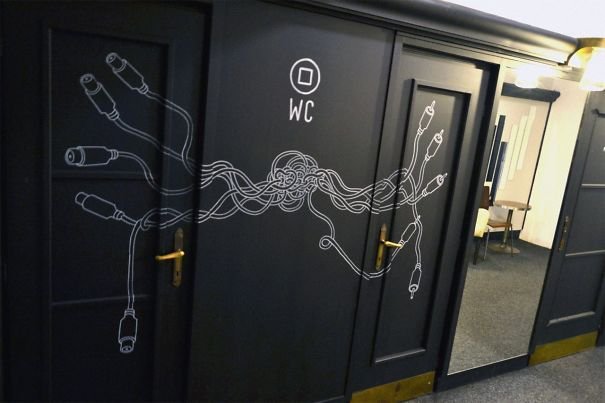 Once upon a time in an American bathroom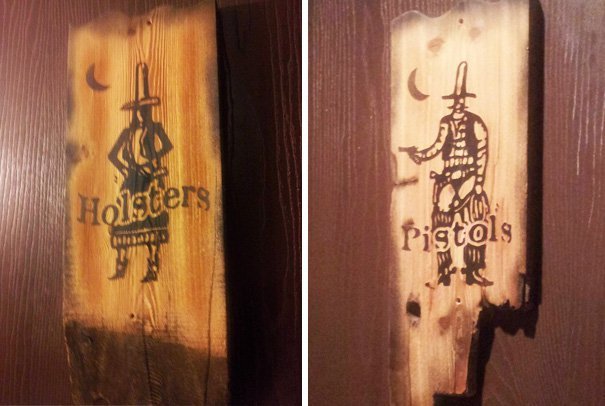 Chicago knows how to have fun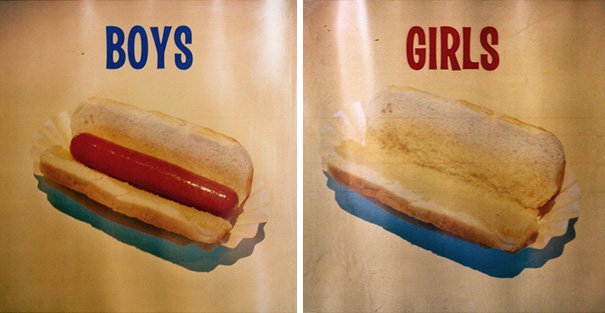 Full points for creativity!