Days after the DIG (Prisons) of Parappana Agrahara central prison, D Roopa, alleged that AIADMK chief VK Sasikala had bribed the prison authorities to get special facilities, the former was transferred to the traffic department, ANI reported.
After claims that Roopa had not carried out her duties properly, she said that she was on a government-sanctioned leave, following which she came back to find that she had been transferred.
D Roopa had submitted a report to the DGP Sathyanarayana Rao about the alleged bribing of jail officials to the tune of Rs 2 crore in exchange for exclusive privileges for Sasikala, including a private kitchen.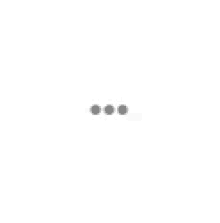 After Rao denied all of Roopa's claims, the state government had ordered a thorough investigation into the matter.
Hindustan Times reported that Rao has also been transferred but without a charge since he's going to retire end of the month. An inquiry will be done by retired IAS officer Vinay Kumar. Speculations suggest that the transfer is to ensure that a fair investigation is carried out.
(Feature image source: PTI)