Disclaimer: Spoilers ahead.
It's Friday, the 1st of February today. Finally the long year (yes, year) of January is over and the weather is sunny with a chance of rainbow. What has brought this warm respite, you ask?
Ek Ladki Ko Dekha Toh Aisa Laga hit the theaters today. And with it, it brings the promise of opening Bollywood up to the possibility of rainbows in love.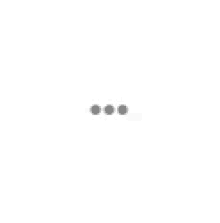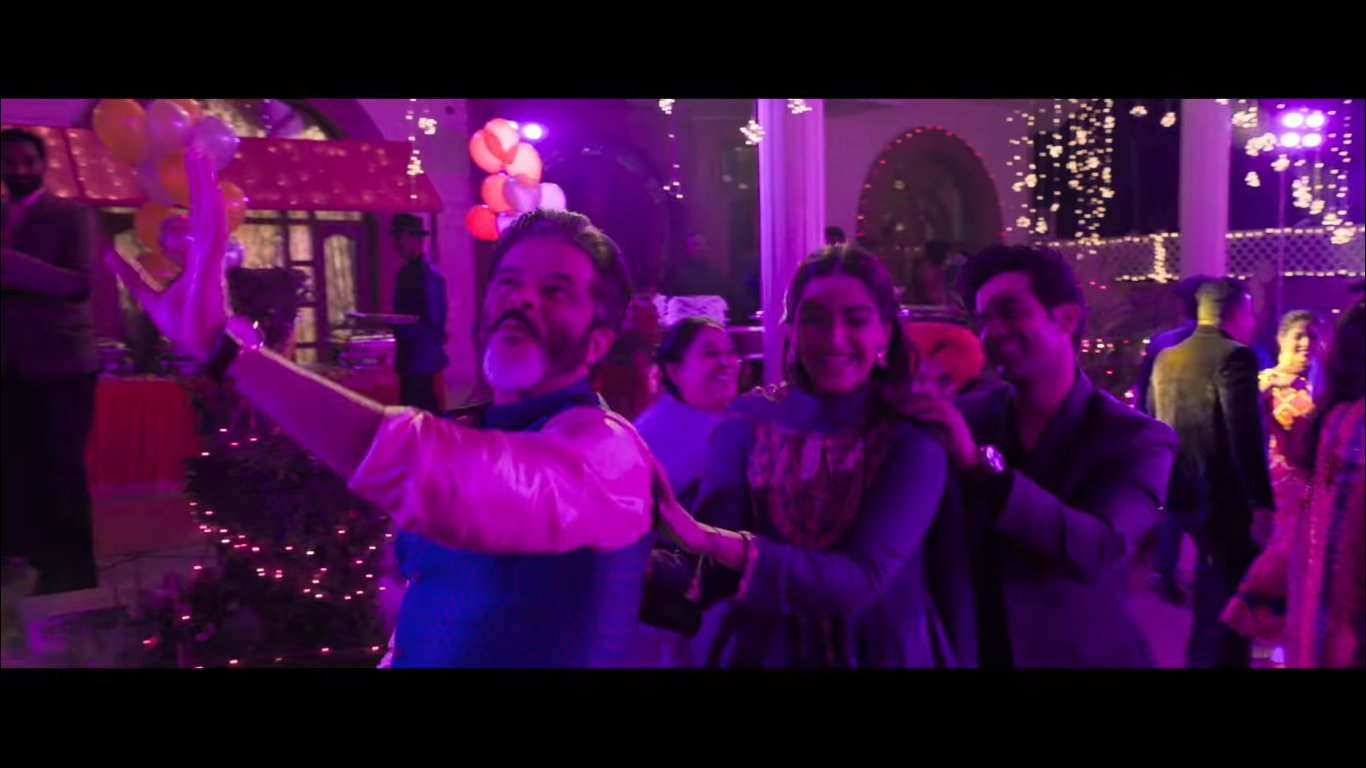 Gazal Dhaliwal, who has used her own life experiences to weave the story, has done a brilliant job at putting forth a reality that is not harsh, but comforting and hopeful of change.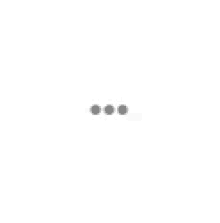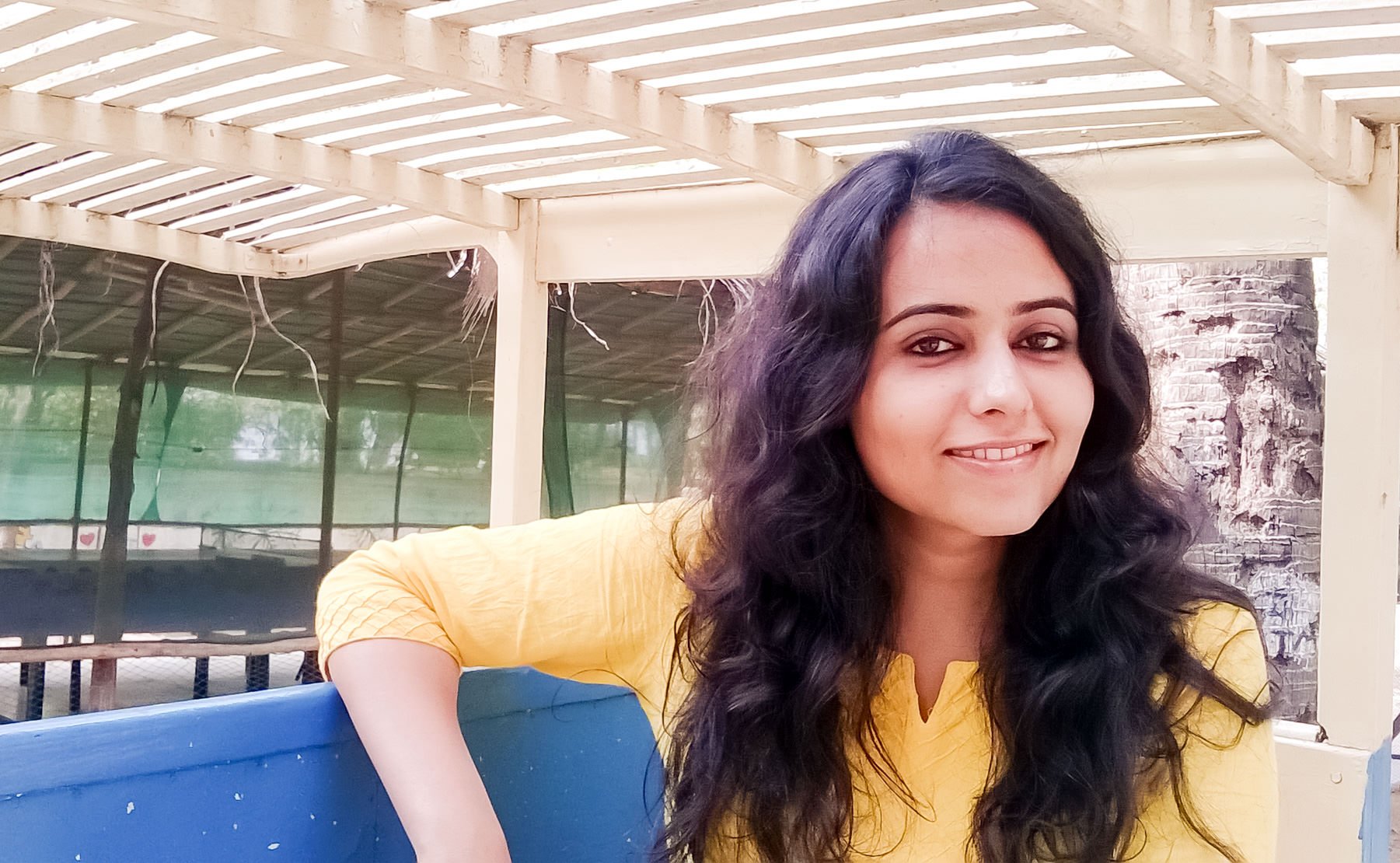 This coming-of-age love story revolves around Switty, a young girl from a conservative Punjabi family. As she hits a certain age, everyone around her is bent on getting her rishta fixed with a 'sona munda'.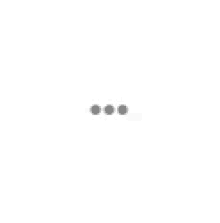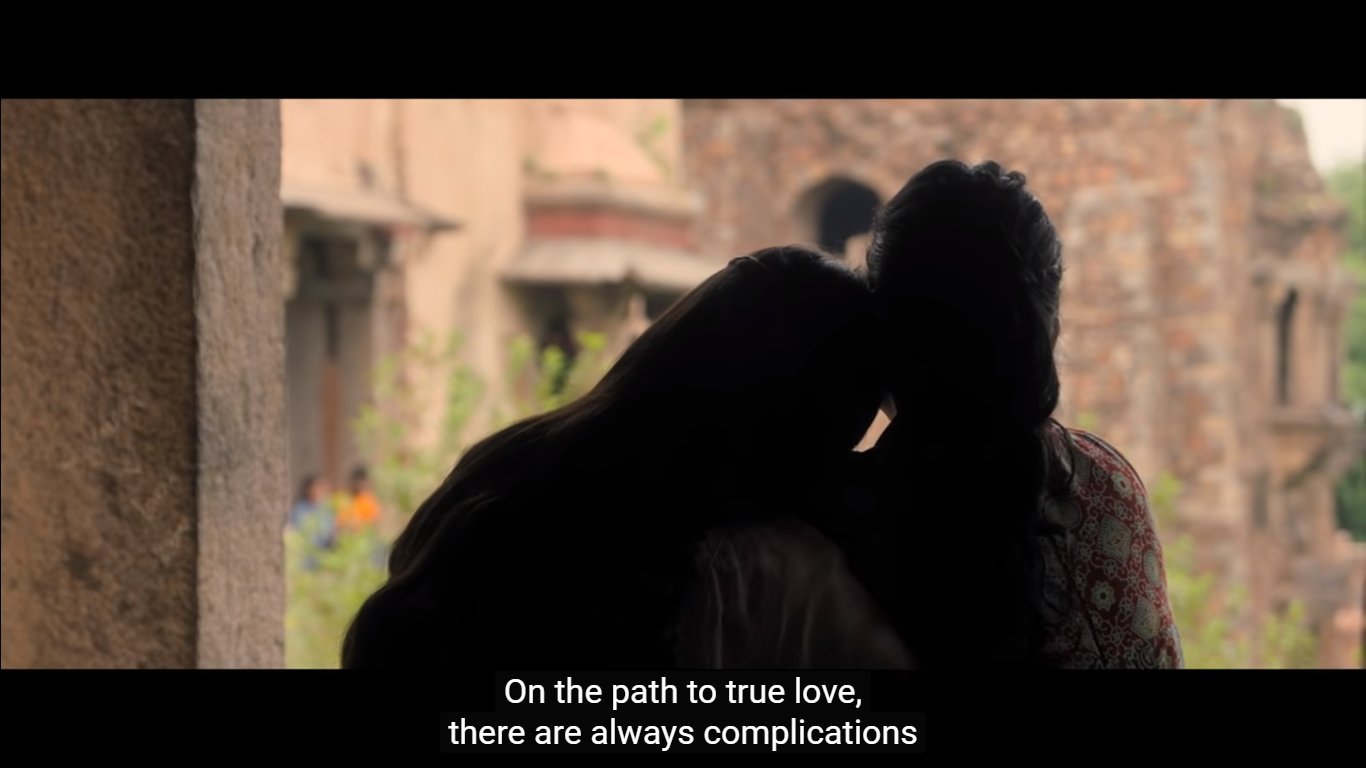 The film is a refreshing take on love, changing the focus of mainstream narrative from male gaze to female gaze.
When one hears 'Ek Ladki Ko Dekha Toh Aisa Laga', one would automatically assume that a guy, looking at a girl is describing what he feels. This is where the film abandons the cliche. It's not the male gaze anymore. The film essentially pokes fun at how everyone just assumes that ladki hai toh ladka hi pasand karegi.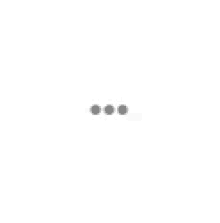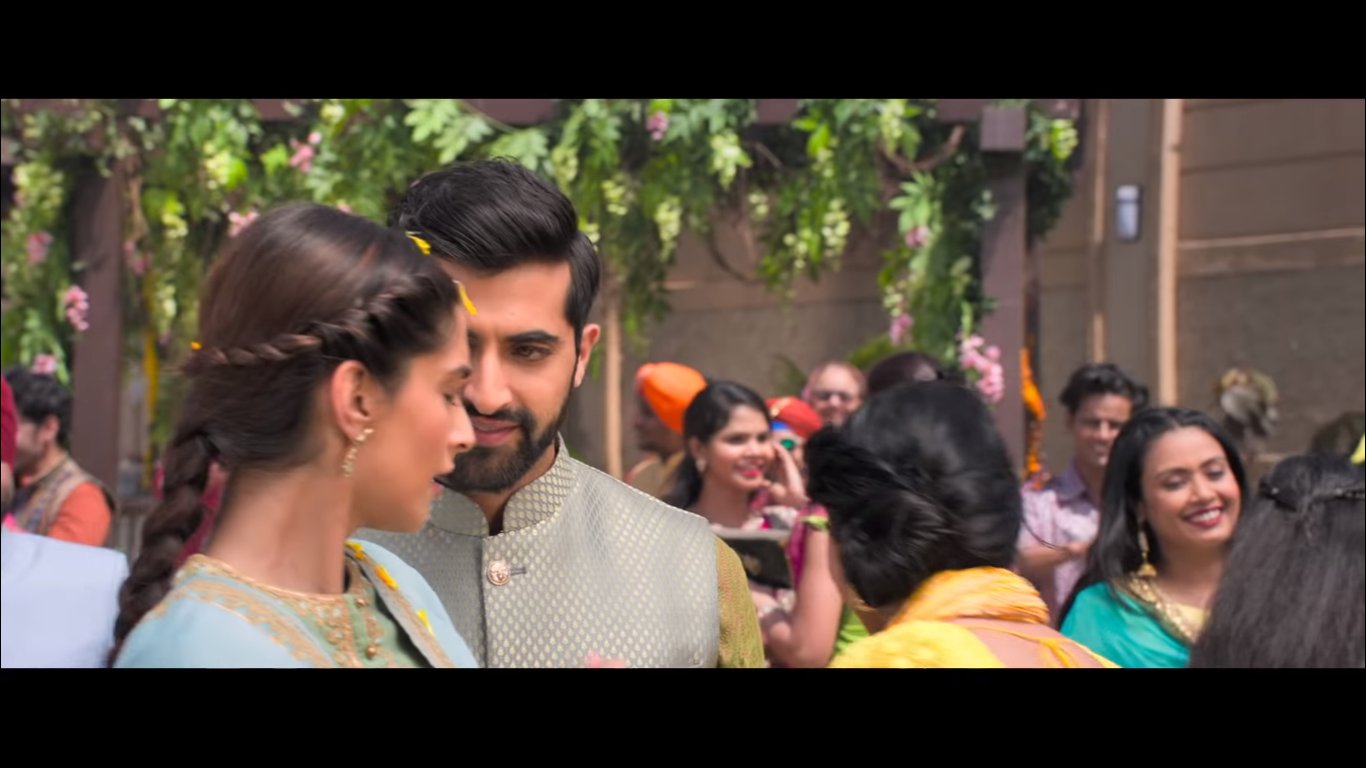 Even the house help bets on who Switty will marry? All the three options - a family friend, some guy from online wedding portal, or Mr. X- assume that she wants to get married to a guy.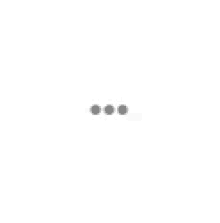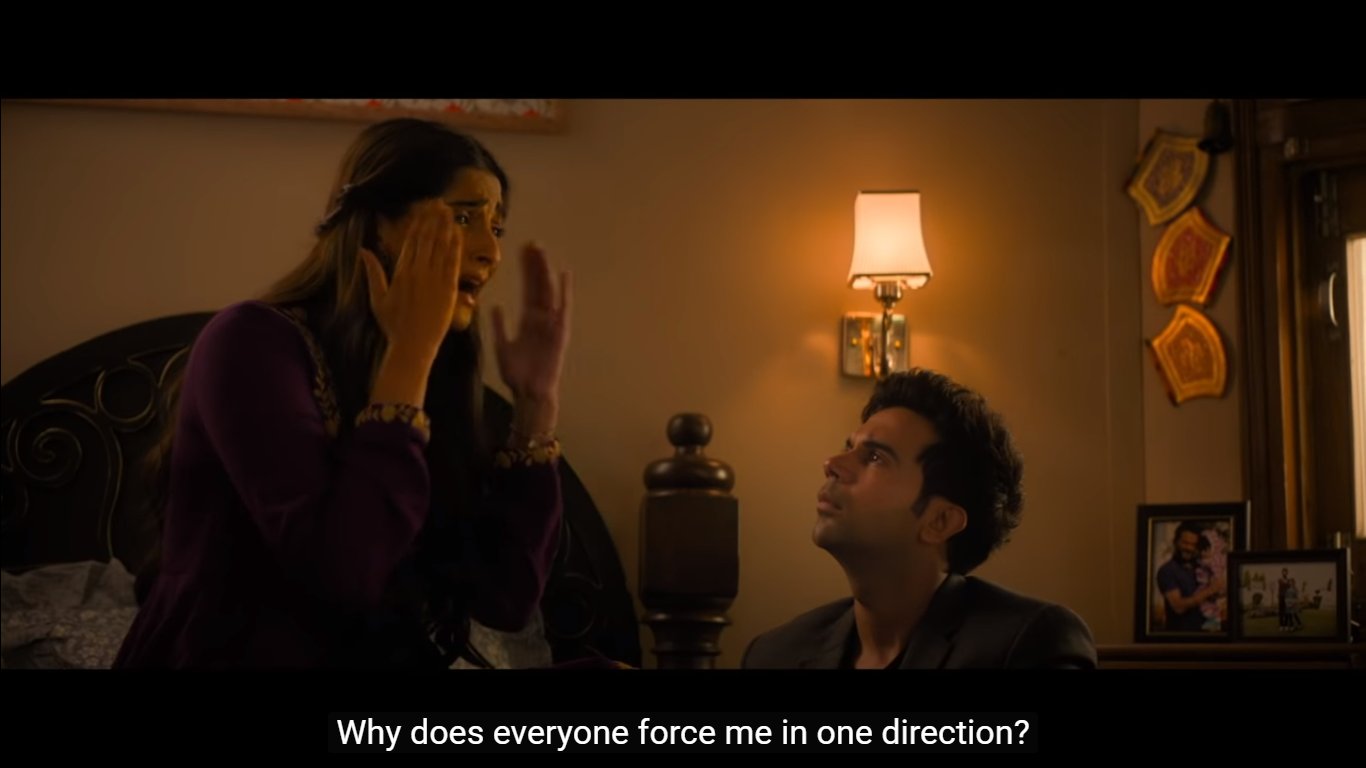 The film shows how acceptance plays out on two levels, for a person whose sexuality is not the norm. One where they themselves come to terms with their own reality in a society that labels it a 'disease' or worse. Secondly, where there parents accept them for who they are.
In the film, we see Switty herself escaping her own identity, praying to God to 'cure' her somehow, and internalising what her brother never forgets to remind her, that her sexuality is a disease. She also momentarily accepts her 'fate' of marrying a munda, just as everyone expects her to do.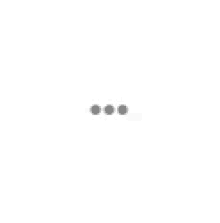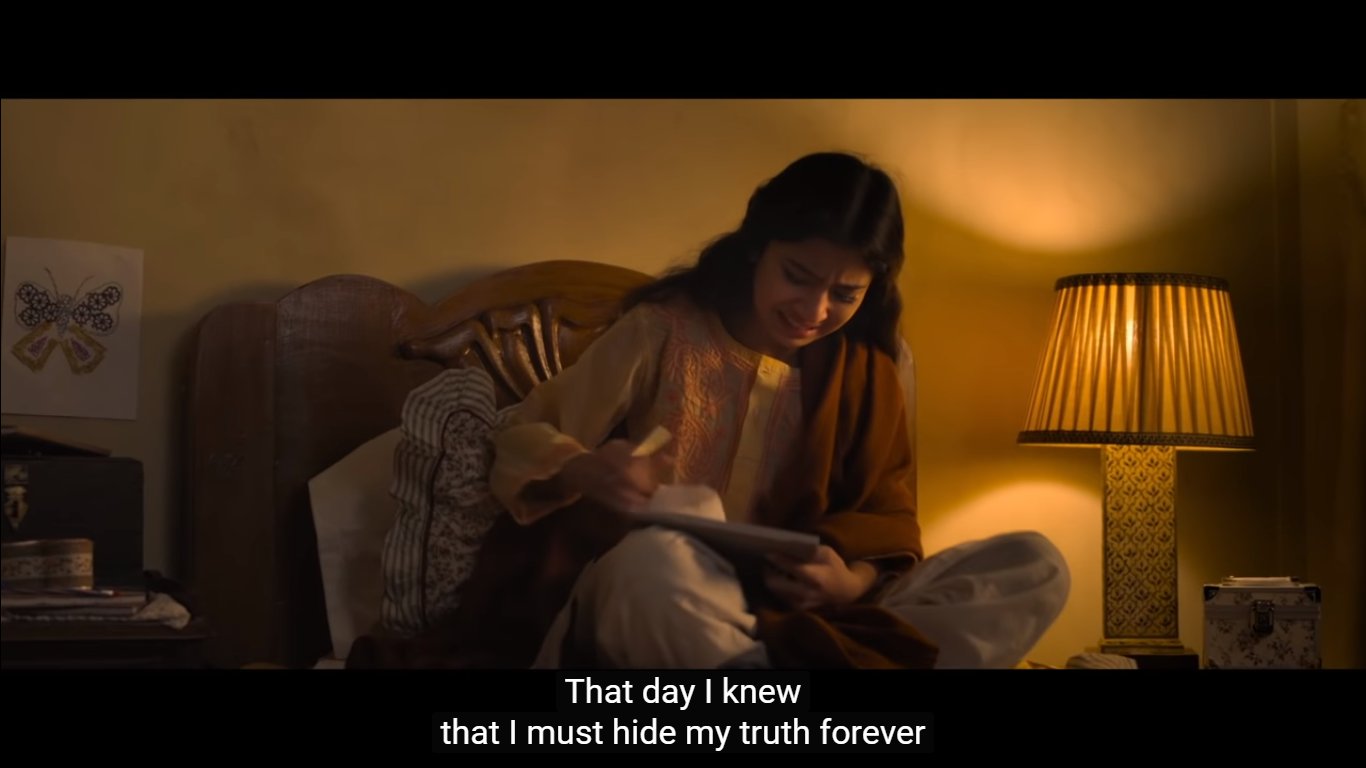 The story is all about desi parents coming to terms with the idea that love is love, gender no bound.
Switty's father, Balbir, played by Anil Kapoor, goes through million emotions, from rejection to acceptance. His paternal instincts are evoked when he reads Switty's diaries and realises how lonely his child has been, suffocating in the closet, hiding her and from her reality.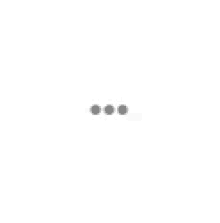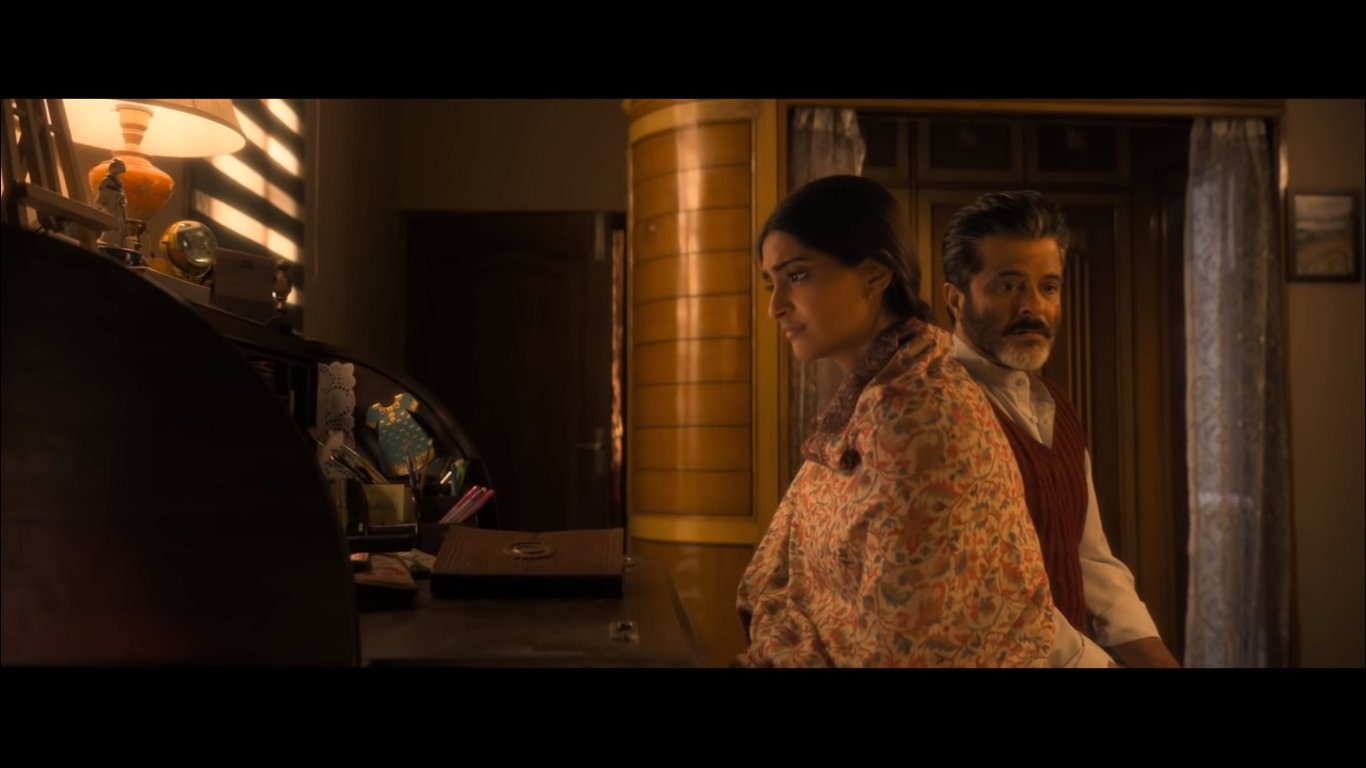 Switty's brother, on the other hand, who is aware of Switty's sexuality, constantly berates her and thinks of it as a 'disease'. His character is the epitome of the hostility LGBT relationships have to deal with. Even though everyone else has a change of heart (more like, ideology), her brother doesn't change. But then, this is reality right? Not everyone will accept you for who you are.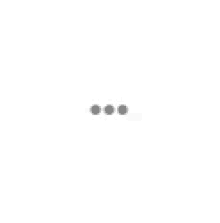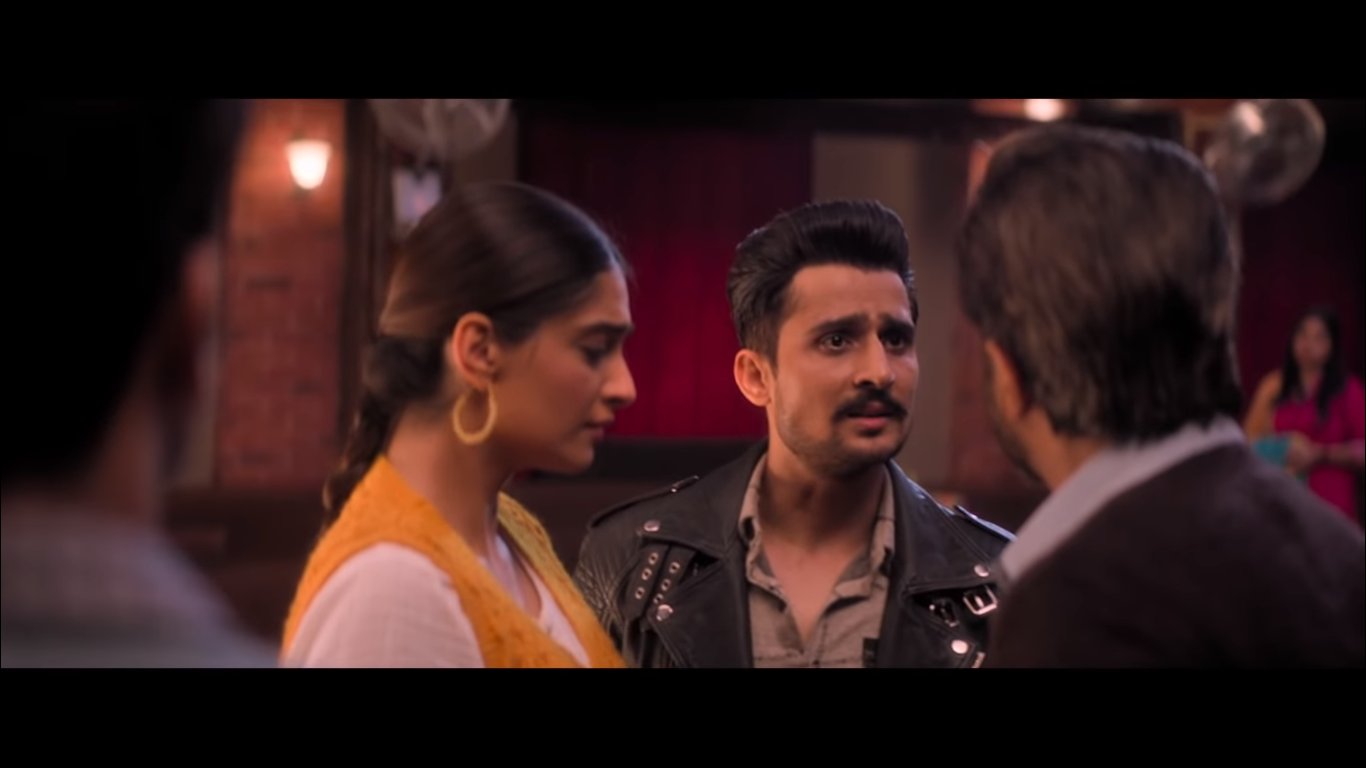 Rajkummar Rao, who plays Sahil Mirza, an unsuccessful writer struggling to find his breakthrough, finds inspiration in Switty's love story. To help her come out to her family, he writes a play named Ek Ladki Ko Dekha Toh Aisa Laga, within the film. 'Ye naatak aap dimaag se nahi, dil se dekhiyega', he asks of the audience.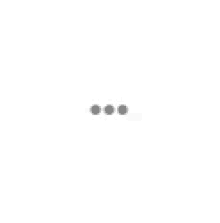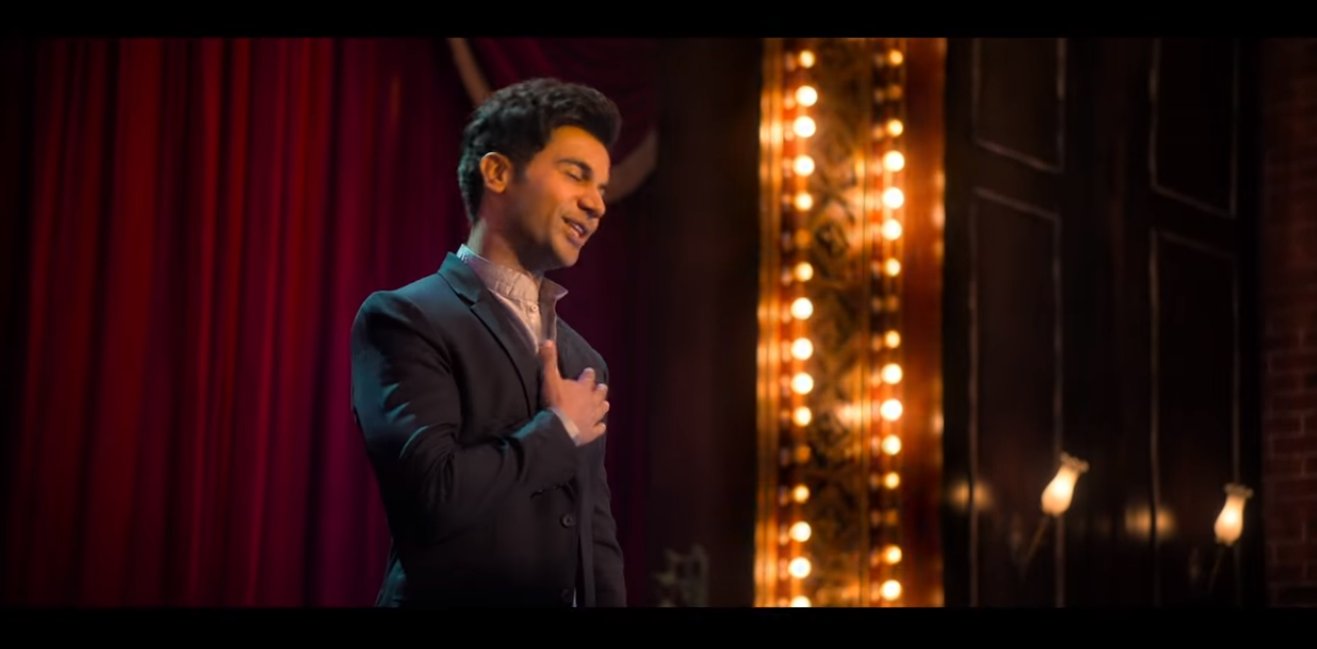 The dramatic representation does indeed open Balbir's heart to his daughter's relationship. Now, critically, something like this would never pan out in reality. Of course, you can't solve a deeply-rooted issue with a play that appeals to your emotions. 
But then this is what we need, to make people familiar with the idea of same sex relationships. It brings us a step closer to acceptance.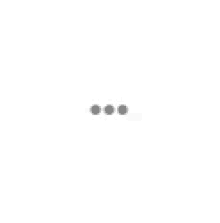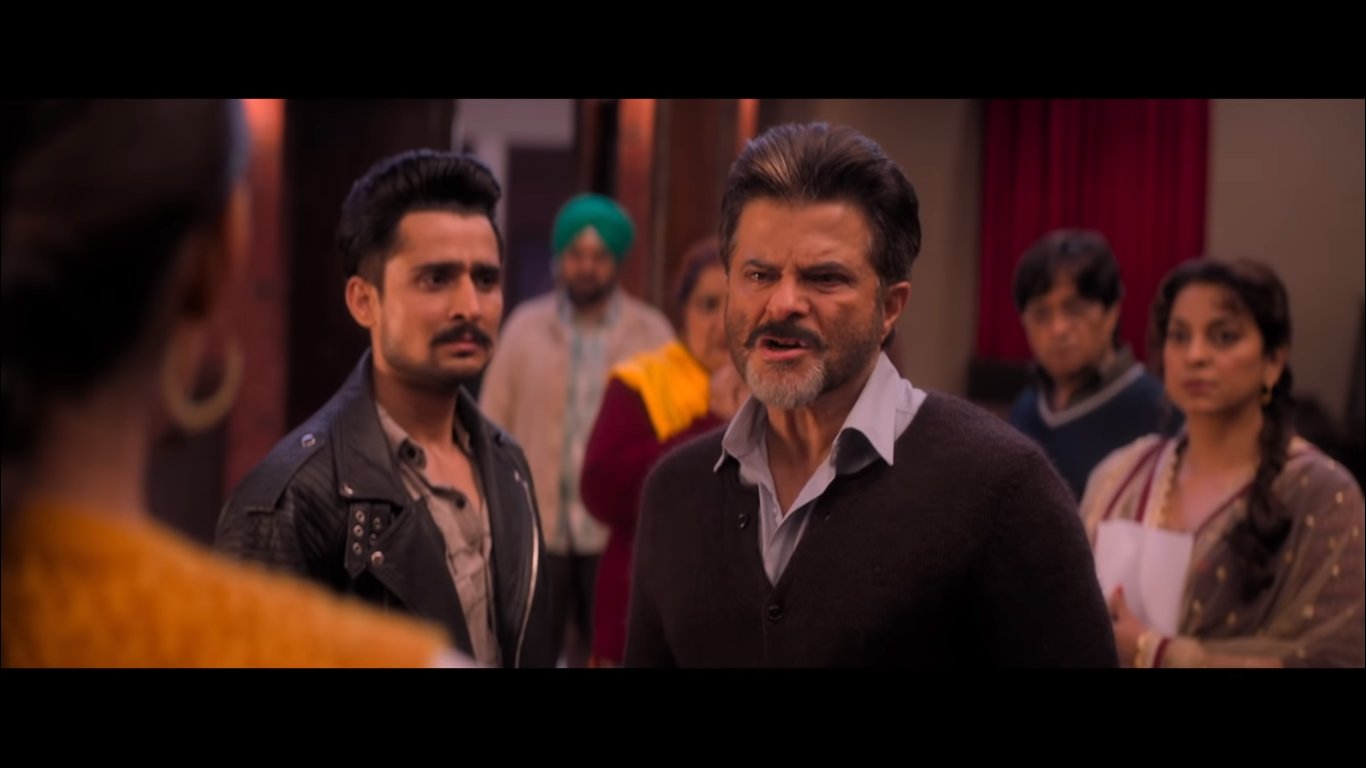 The film tells the story of how LGBT teens feel suffocated by the conventional definition of love.
Switty's teenage flashbacks are an eye opener to the reality of LGBT teens in our society - the pain hidden behind the smiling faces or the anxieties nurtured by being left alone by their peers, this overarching feeling that no one understands you and you have no one to go to. The diary Sonam's character keeps, to document all these feelings, becomes instrumental in bringing about the change.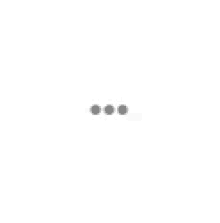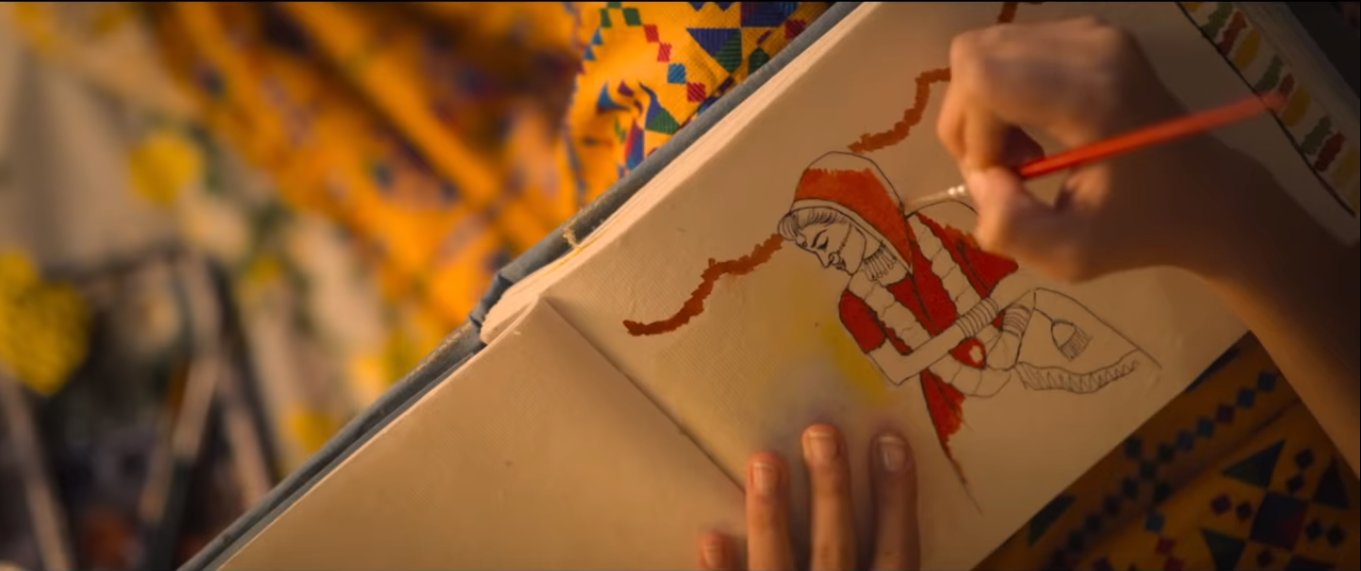 The story also shows how gender norms confine people to respective domains. Cooking becomes a 'womanly' thing to do, running a business becomes a 'manly' thing to do and so on.
Anil Kapoor's character wants to be a chef, but Daadi constantly keeps pushing him out of the kitchen, or doesn't let him watch cooking shows. 'Banda, kitchen mein sirf cylinder lagane jata hai' or 'tune janani (woman) banna hai?', she says.
Although these sequences comprise the light-hearted or comic scenes of the film, they also help bringing home the point that how people have to beat their inner desires to be someone that others expect them to be.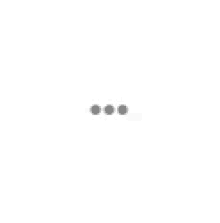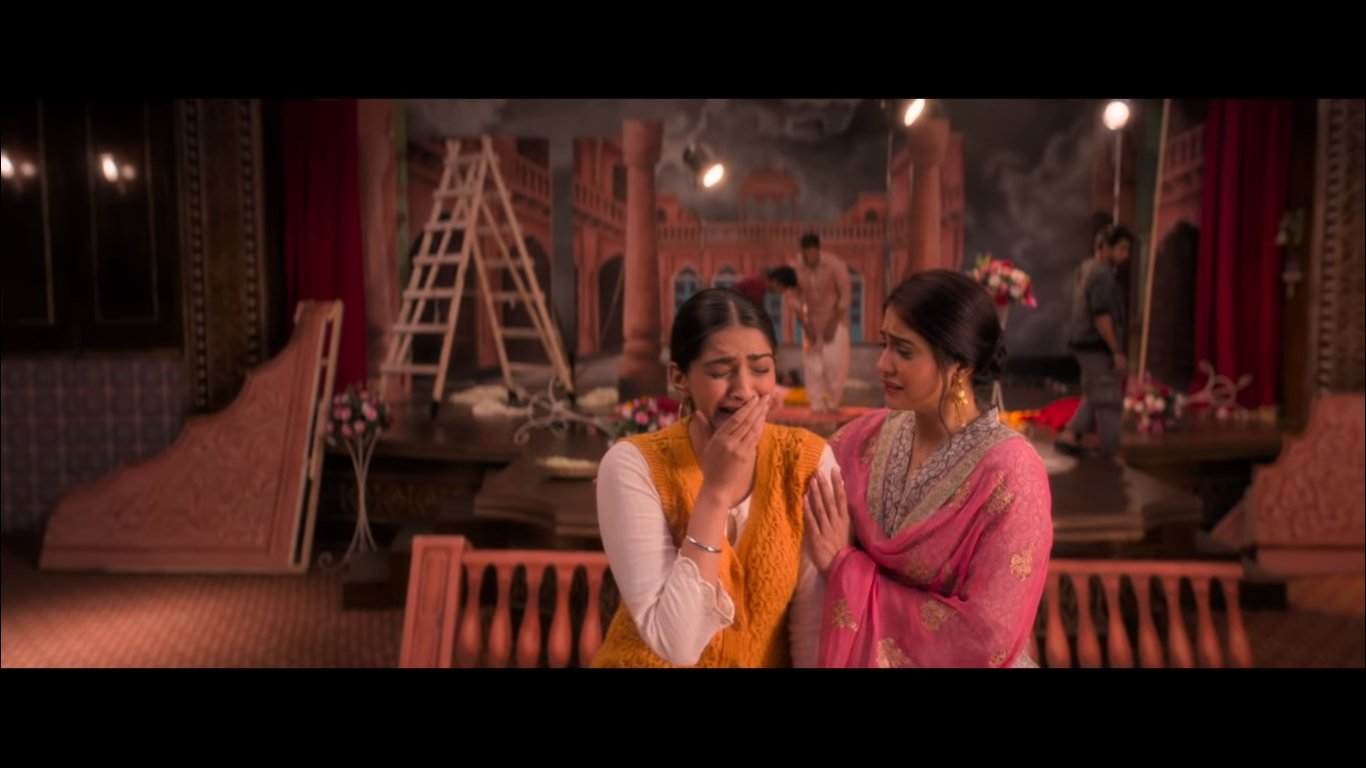 For a mainstream film, it is a sweet departure from films like Dostana or Kal Ho Naa Ho, where same sex relationships were treated as comic subjects and plots. 
Even in Ek Ladki Ko Dekha Toh..., Daadi thinks of Sahil's play with same-sex protagonists, as a 'comedy' to entertain people. This is how our society deals with unconventional love stories - either it's a comedy and hence subjected to ridicule, or it's a 'disease' and hence treated with hostility.
Two sides of the same coin - dismissal.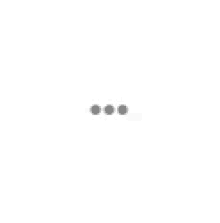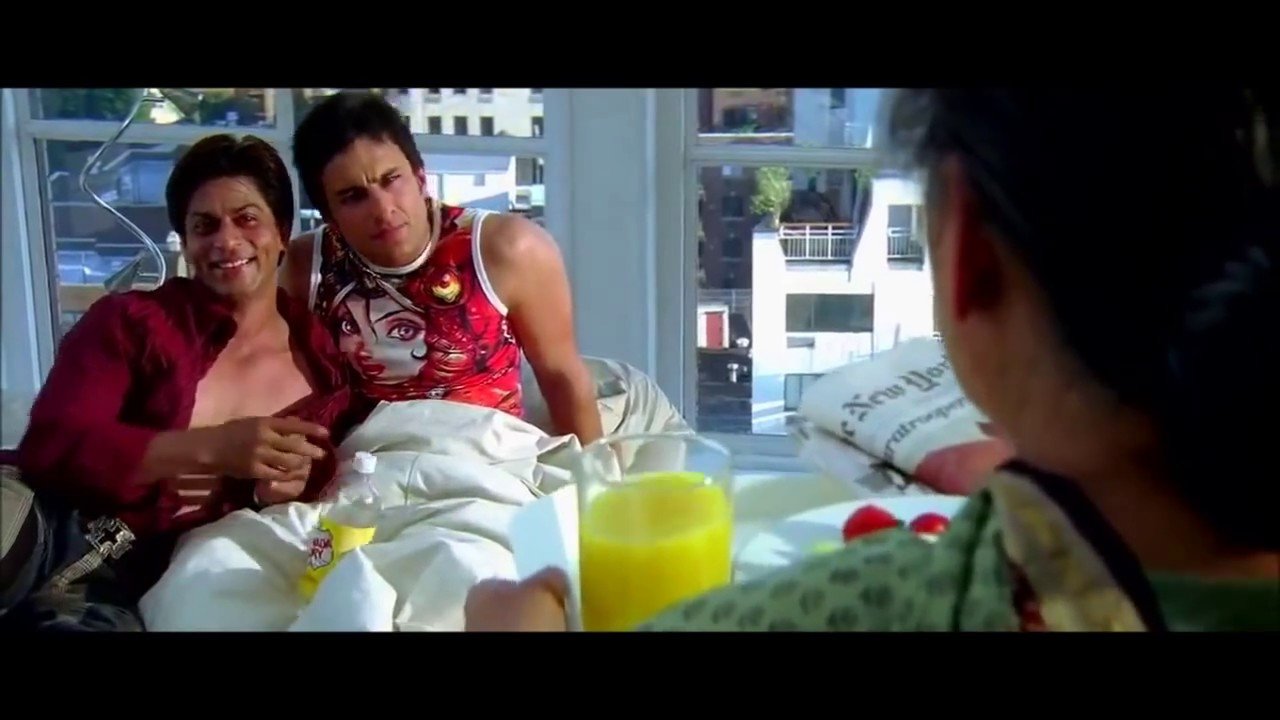 The film of course has its limitations. In the trailer as we see, instead of the term 'lesbian' or 'gay', a euphemism 'mera sach' is used. Similarly in the film, the actual romance is downplayed. It might not even be wrong to say that there is no spark between the lesbian romance/love scenes. 
But the film takes it slow. It's opening up the society to the idea of same sex love, without offering any actuality of it, in the hope that first they get familiar with the idea, then acceptance will follow.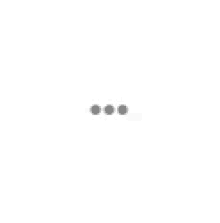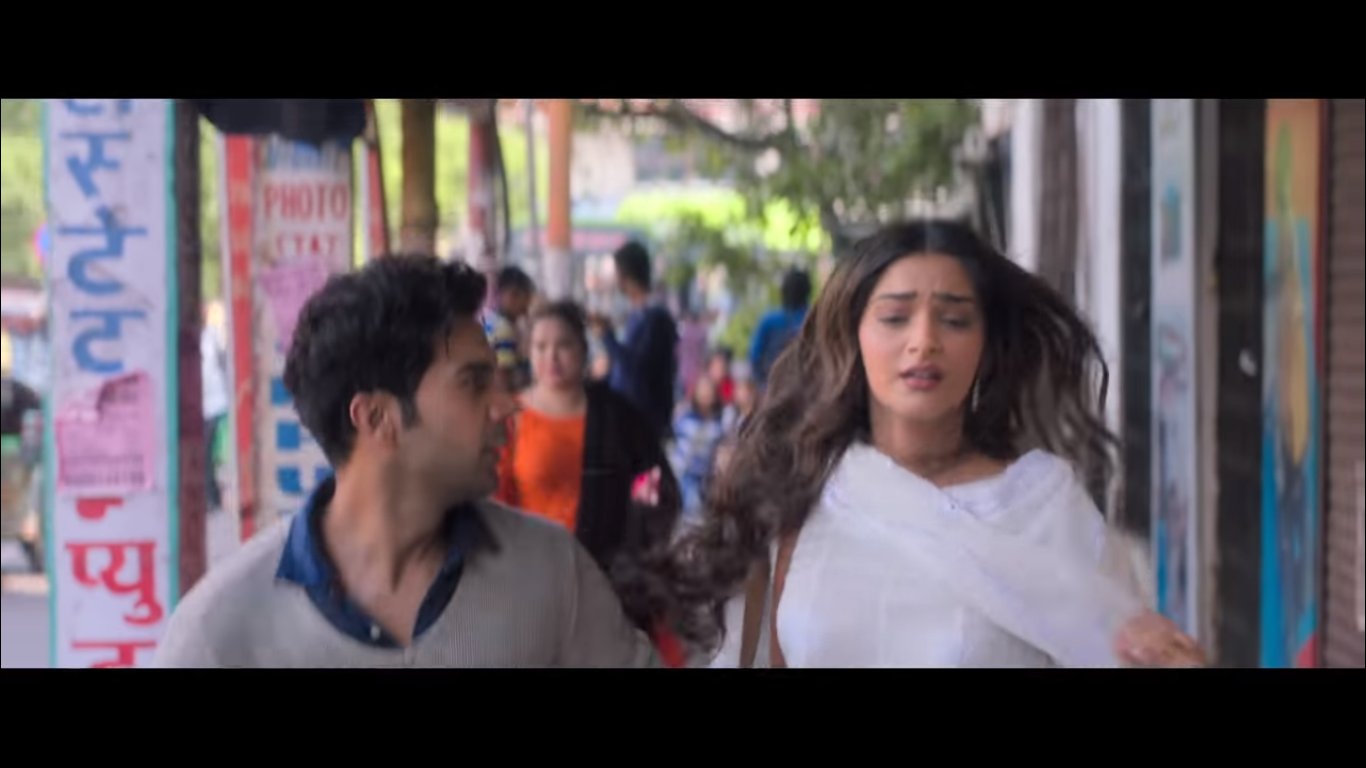 And it's the message, that we love. And we're willing to take things slow to take as many people on board to let love be free to love.
The film wins hearts, with the hope that acceptance onscreen will move multitudes out there, in the real world. 
Images are screenshots of the trailer, unless stated otherwise.